Wedding Photography Tips for Couples and Photographers
May 17, 2022
How To get Best Wedding Photos clicked ?
When getting wedding photos clicked, a lot is running in one's mind. From shooting venue to making a photo look unique with every pose. Everyone wants pictures which stand different from others and try to get a pose which has never been shot before.
Wedding Photography is an art which requires a lot of creativity and imagination. Work on every pose and think in advance all the poses you need to capture.
A good photographer is a boon for every couple. Hire a Photographer who had experience in wedding photography and has done multiple wedding shoots, this will help you to enhance your marriage photos and poses.
Once the special date is gone, only memories are left. So all we need is good pictures and a good photographer. But before taking this responsibility the photographer needs to take care of many things. Let's look at the photographer's point of view for "How to shoot wedding photos."

Tips for Photographers For Good Wedding Pictures
For a photographer, many points must be taken into consideration before shooting for a wedding. Such as a perfect place for shooting pictures at your wedding venue. Many places are created by wedding planners for a photo shoot not only for couples but also for guests.
Secondly, good lighting to enhance your pictures. It's a fact that dull lighting on a shooting place makes pictures look dark. Wedding poses, photographers must be able to get out good poses from the couple & the guests to get perfect pictures.
Photographers for every angle.
Remember to arrange more than one photographer to get the best shots from every possible angle. It becomes easier to select the best photo if we were having many clicks. So it's important to have clicked from many directions. Every photographer must divide the shots between its co-photographers to capture each and every moment.
In a Marriage function we generally notice photographers and videographers from bride and groom (both) side, this means you had plenty of people for capturing your day. It's better to let your photographers had good communication for your wedding angles shoot. Make sure to had coordination so that you can't get a repetitive photo.
Pre-planning for the shots
Analyze the locations where you will click the pictures in the wedding venue in order to get good shots. Explain some of the wedding photography poses to the couple in advance, So that bride and groom should be aware and have confidence on their wedding day. Knowing the moments for capturing pictures for a wedding shoot.

Tips for Couples for Their Wedding Photos
Have Self Confidence
To get perfectly portrayed in a wedding, Couples shouldn't get nervous. Obviously, anyone can be nervous for the first time. But try to enjoy every moment  & your surroundings. Take extra effort for your photographs & consider it as a time to invest in your coming memories. The bridal pose is for its pride, love, and enjoyment. Confidently give many expressions whenever possible.

Happy Faces Are Photogenic
Happy faces are more attractive and photogenic for wedding photography. Try to give a happy expression on every pose. As it increases the probability of getting good pics. If you are delighted, cheerful and fun-filled, definitely you get good clicks. It's easy to get a camera-ready face, just try to recall good memories that make you feel happy.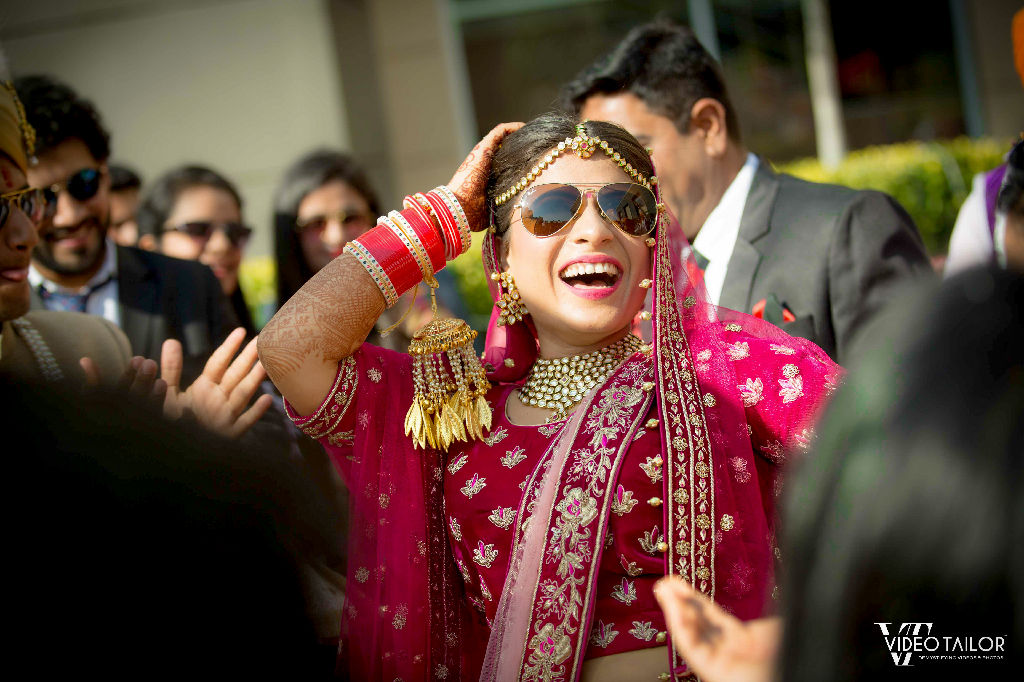 Poses For Couples
Couple pose is very interesting and important for the couple. There are plenty of poses that can be taken in this way. Try to be more comfortable with your surrounding. This might be more daring than you think, all you need here is confidence and courage. But at the same time, it's more playful and remarkable.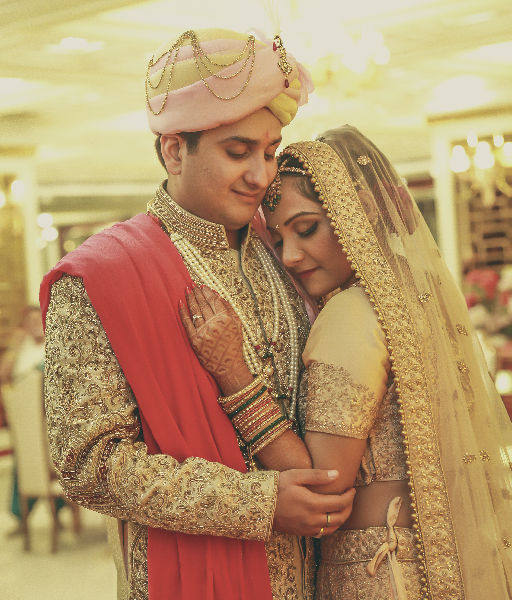 Lighting For Wedding Photography
Your wedding décor is incomplete without good lighting. If you are having a day wedding then nothing can beat the natural light of the sun. Pictures, which are clicked in daylight gives a great result. Mostly we are having night functions so you need to do more work on lighting. Try to get your wedding venue light up in a unique way. Wedding planners may help you to get favorable ideas for your wedding lights.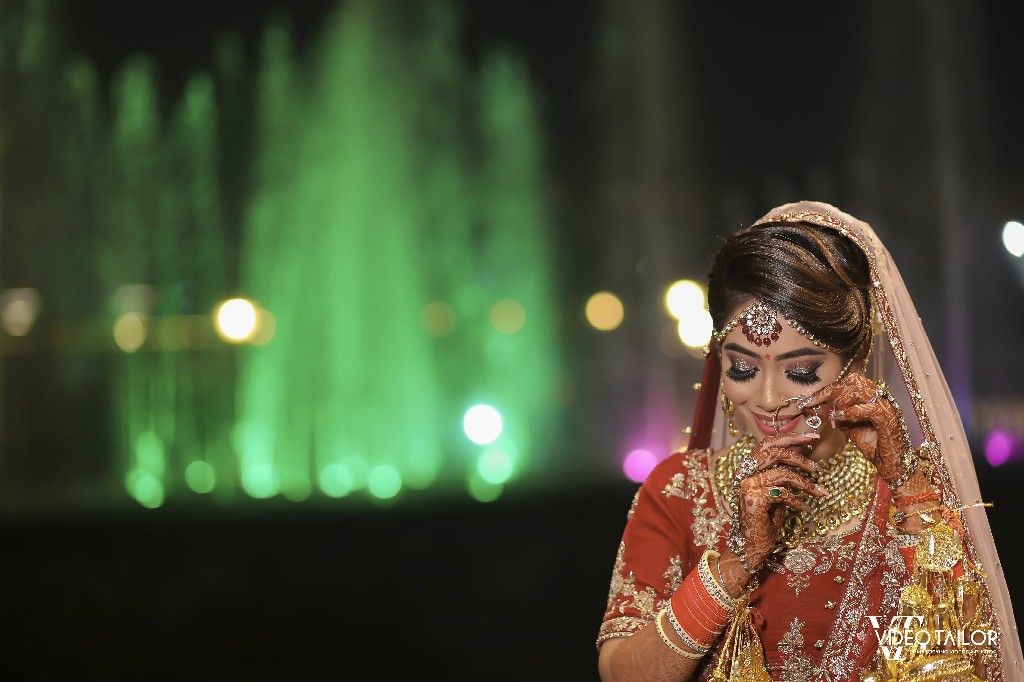 Photos Of Bridal Attire And Jewellery
The amazing way to get wedding images is to get the pictures of the bridal outfit. The most trending idea we have today to get pictures of wedding attire and jewelry. You can also add grooms outfit, but the loved picture is for the bridal outfit. There is plenty of bridal poses to be taken, a girl must try to create her own pose which differs from others.
Walk down the Aisle with your family
The joyful moment when a bride can live her moment while she walks down the Aisle. Photos for the wedding must be wisely and nicely captured. As it stays life long, be sure to get the best of you. This can be the best picture with perfect capture one can get on her wedding day.
Try to get all your wedding moment with you, and live in them. Hope for your good and creative wedding picture and explore as much as you can on your wedding day. Wedding date comes once in your life and tries to get it lock for the rest of your life.