SNEAK PEEK OF
PRE WEDDING VIDEO PORTFOLIO
"Emotion is the true substance of wedding photography" and we at Video Tailor Photography strongly believe in the same. Wedding photography to us is to witness your beautiful story and capture it with its true essence. We listen to what you want and then create beautiful memories of your dream wedding. Your search for the best wedding photographer ends here. The contentment we see on our client's face is what satisfies our soul.
YUVRAJ + BARVI | BALI PRE WEDDING
From breathtaking landscapes, pristine white and black sand beaches that border the deep sky blue ocean, majestic holy monuments, emerald rice paddies, mangroves, endless temples, lush jungles, spectacular waterfalls and so much more. It is no wonder that Bali is one of the most beautiful location for pre wedding shoot. We loved it and we hope you would too.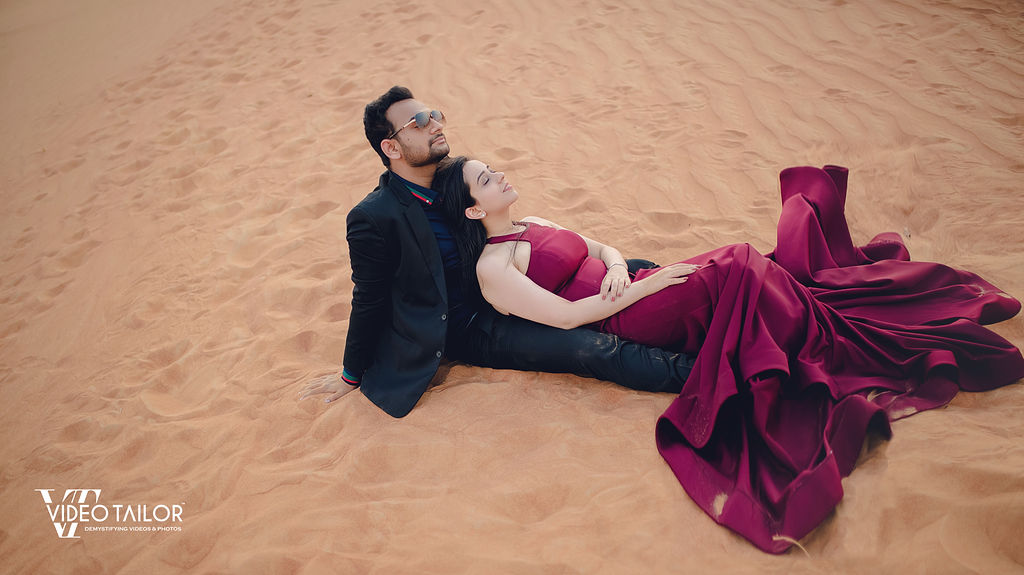 SHIVOM + ASHMITA | DUBAI PRE WEDDING
Video Tailor presents the best Dubai save the date video of Shivom and Ashmita. Our experienced and professional team of photographers and videographers beautifully captured their prewedding in Dubai at different picturesque locations.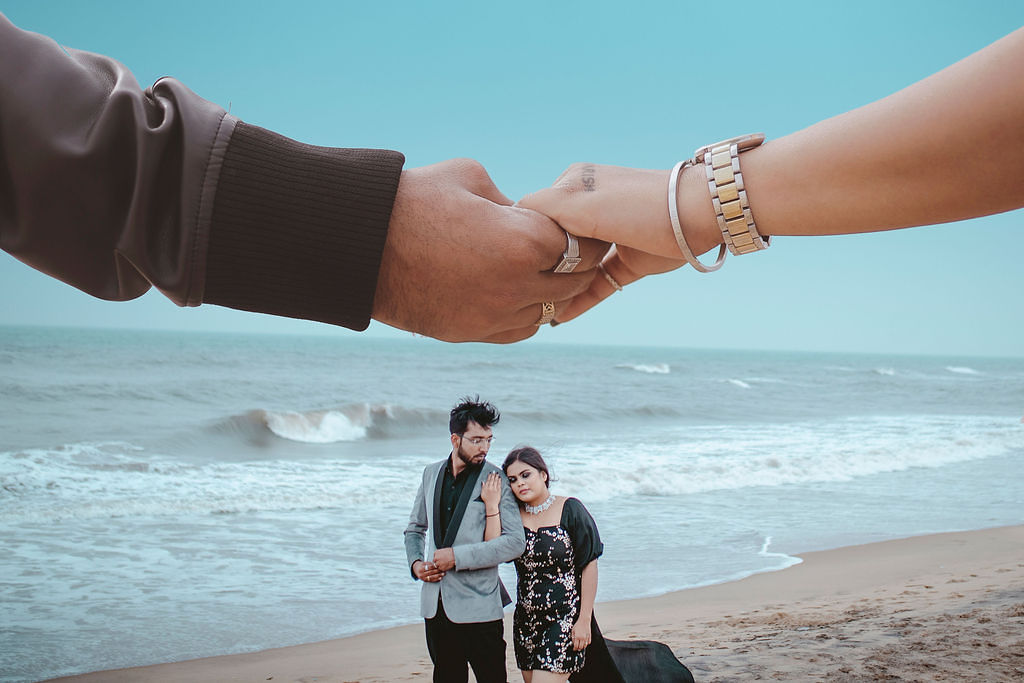 HARISH + KARISHMA | SOUTH INDIA
Despite being a busy and sprawling city, Chennai is a conservative and filled with deep culture and tradition. The main attraction of Chennai is the beaches and the temples displaying their culture and tradition. Harish and Karishma were amazing to shoot with...their video is melodious and seeing the couple madly in love we were in awe!! You cannot miss on this video...WATCH IT NOW!!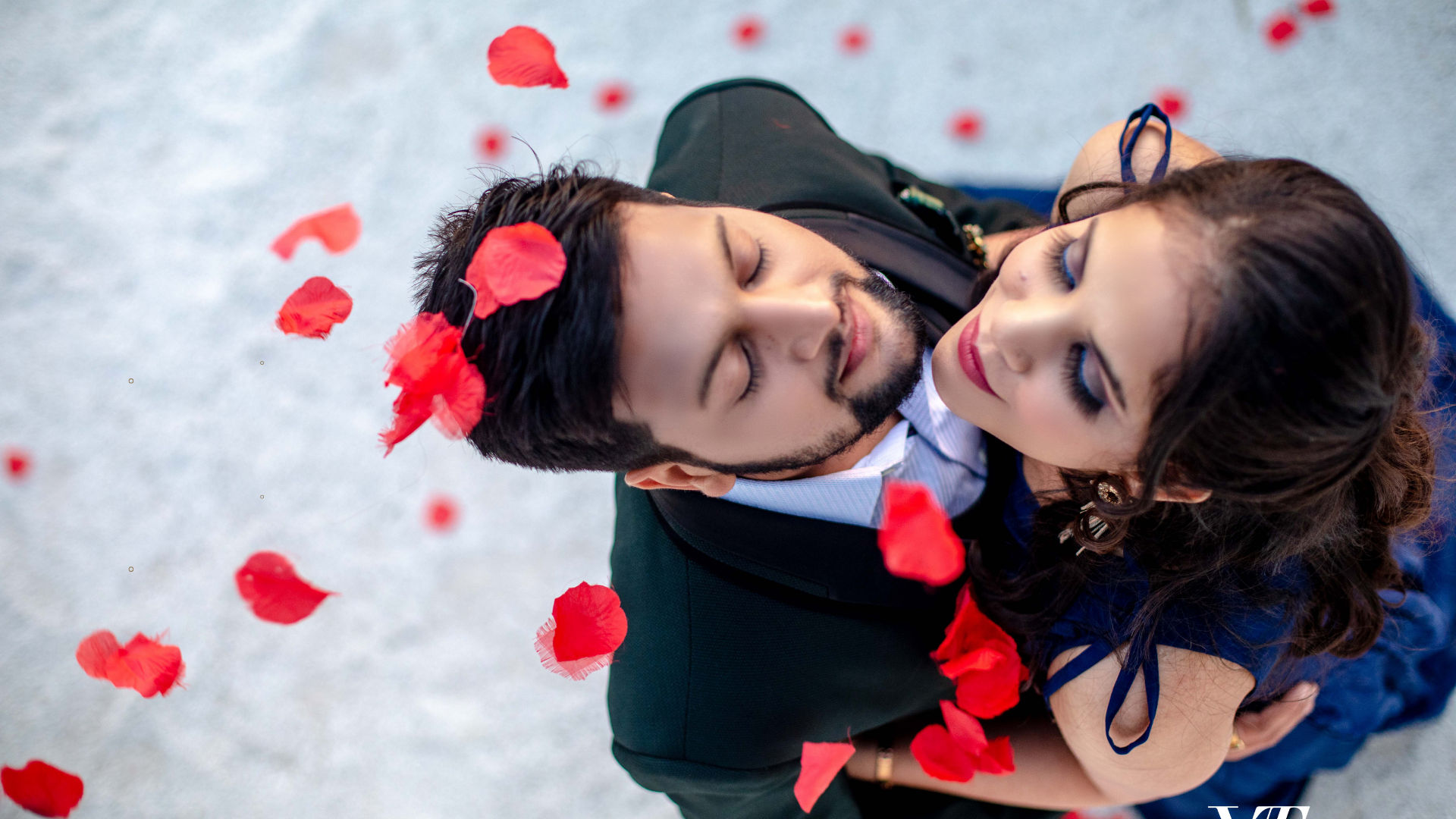 ADITI + ADITYA | PICTURE TOWN
In the modern lifestyle, aren't weddings all about photographs nowadays ? If you are about to get married, I can bet you that the one thing that can bring butterflies in your stomach is your pre-wedding photo shoot and you are hell excited for that. Pre-wedding photo shoots are at top where they portray the feelings, spirit of the couple to their fullest. To get perfect shots enjoy every side of your loving moments, explore and add it into your shoot. And in today's time everything is possible when it comes to photography.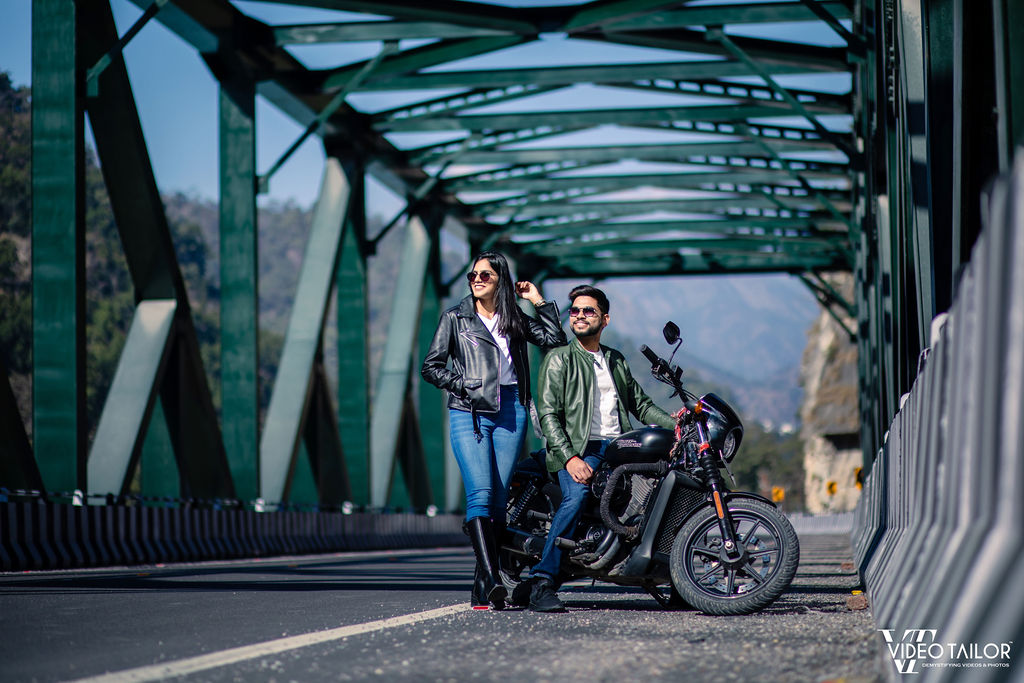 MUKUL + SUMAN | RISHIKESH
When it comes to planning a pre-wedding shoot, skipping the daily humdrum is a must. This is why going at a place where you can feel the peace, breathe in fresh air, and rest your legs in the cool stream waters would be a great idea. Rishikesh is considered to be one such place. Pre-wedding shoot in Rishikesh can be a great experience for those who want to add amazing memories to their journey. Perhaps, the natural beauty of this place tempts every couple to feel the togetherness. The awe-striking sceneries of this town of Uttarakhand would make you never want to leave.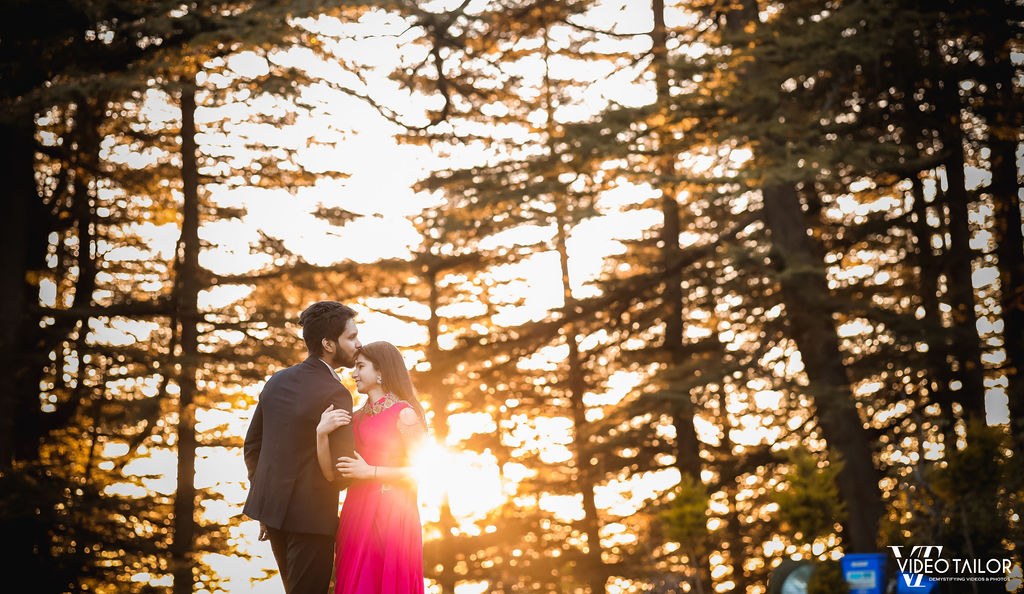 SURAJ + ADITI | SHIMLA
Shimla, the tinsel town know for its beautiful landscapes, British Architecture and natural beauty is one of the most popular Hill Stations in India. Owing to its scenic beauty it's been part of many Bollywood and Ad Films and now it's being loved by couples for the pre-wedding shoot and destination weddings. There are a number of pre-wedding shoot locations in Shimla and some near to Shimla that you can plan your holiday and a pre-wedding shoot.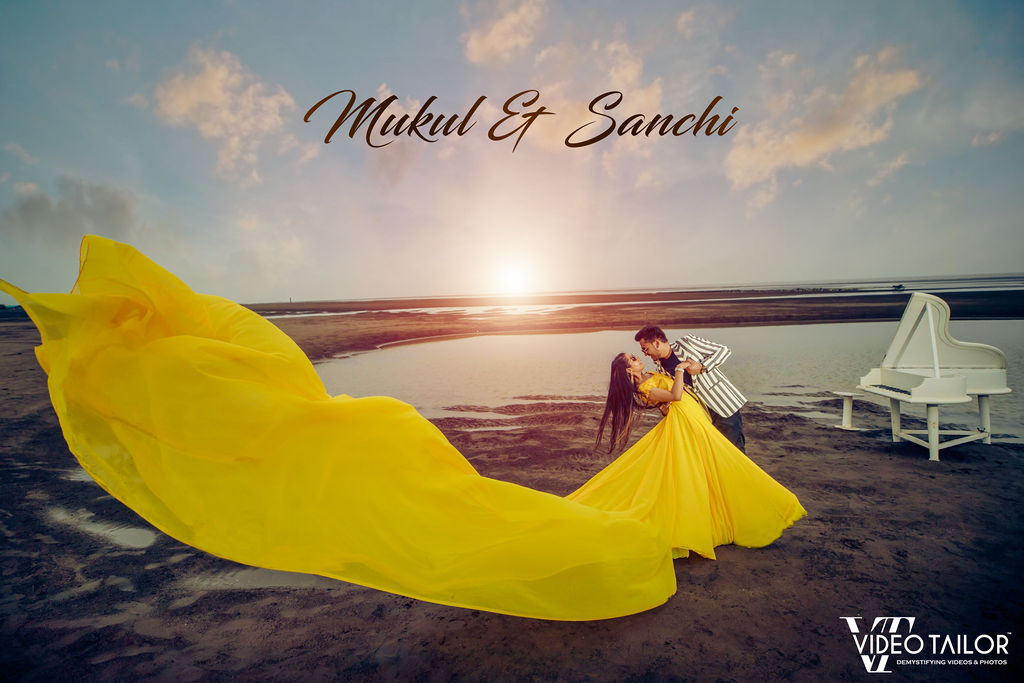 MUKUL + SANCHI | PIXO'CITY | SURAT
We shot this beautiful couple at PIX'O'CITY which is a modern cinematography production studio which fulfills the 'sets for shoots' needs of commercial and event cinematographers/ photographers in a very cost effective format and convenient location near Surat city. They have multiple artistic & budget solutions for the cinematographer & photographer's 'creative & cultural' shooting problems.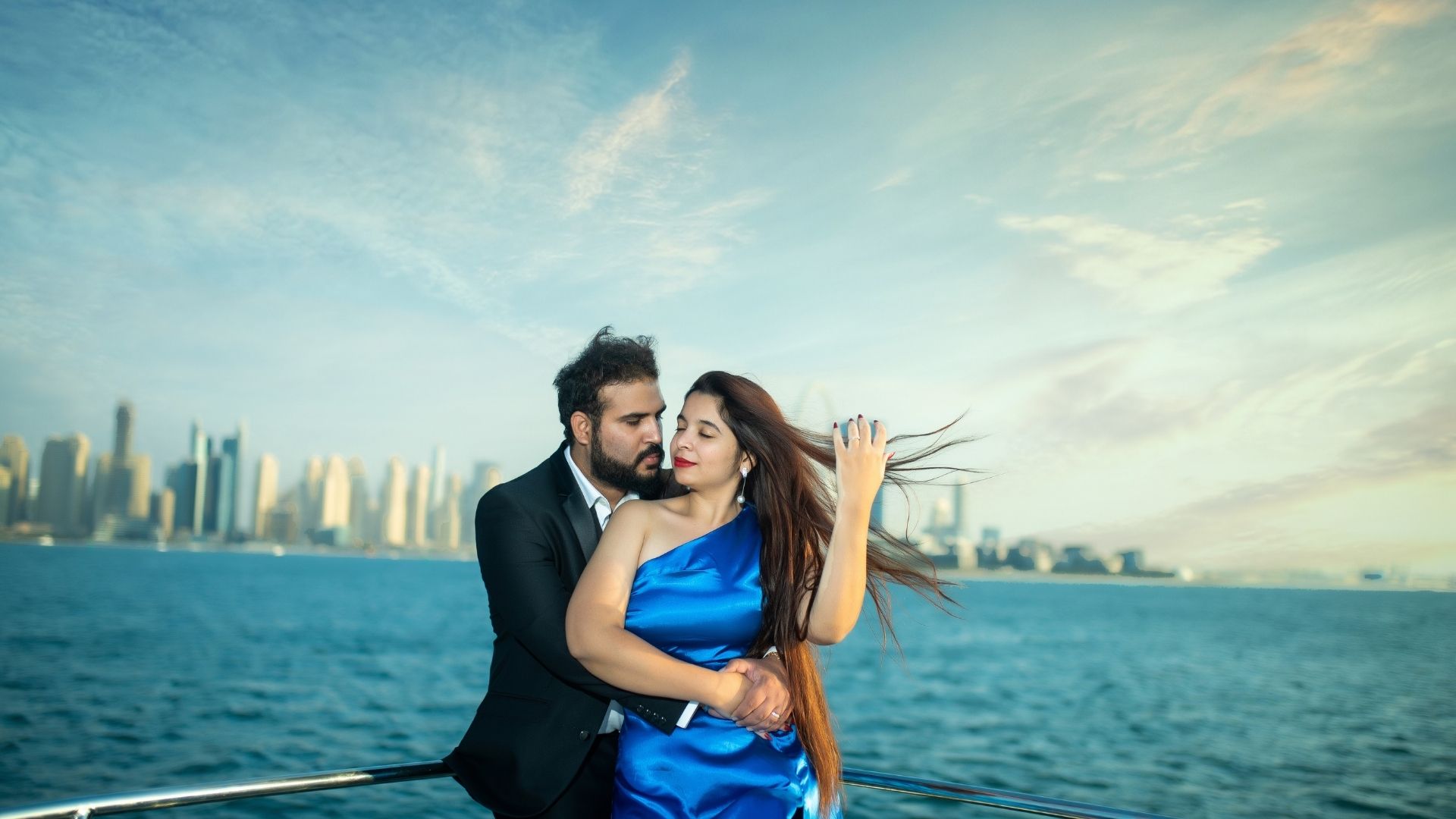 JAI + POOJA | DUBAI
This couple is on fire. We shot their grand pre wedding at Dubai. Dubai glitters like a star in the Middle East. It has a tick mark for anything on your creative, adventurous pre-wedding shoot checklist – endlessly undulating dunes, golden beaches, luxurious resorts, traditional, rustic hubs and shimmering futuristic skyscrapers. Dubai presents diverse elements from different eras, cultures and countries.