Trendy Hair Accessories That Every Bride Must Have
May 27, 2022
Imagine having all eyes on you as you go walk down the aisle! And although one might overlook the eye glance for a while, what about the cameras that will capture and sustain every minute detail of your day for years? So, your clothes, jewelry, make-up, and footwear are on the list of things that will be photographed. Umm… are we missing something out? Yes, your hairdo and accessories!
As always, Video Tailor has your back not only when it comes to photography, but also when it comes to narrowing down your hair accessory selection!
Queen Alike Matha Patti
Matha Patti is a headdress with numerous small chains or/and pearls adorning the edges. It comes in both, a minimalistic and a hefty version. A large number of brides around the country chose Matha Patti as a hair accessory for their wedding. It not only adds a majestic and royal touch to the entire attire but also holds itself as a piece of jewelry.
How About The Classic Maang Tikka?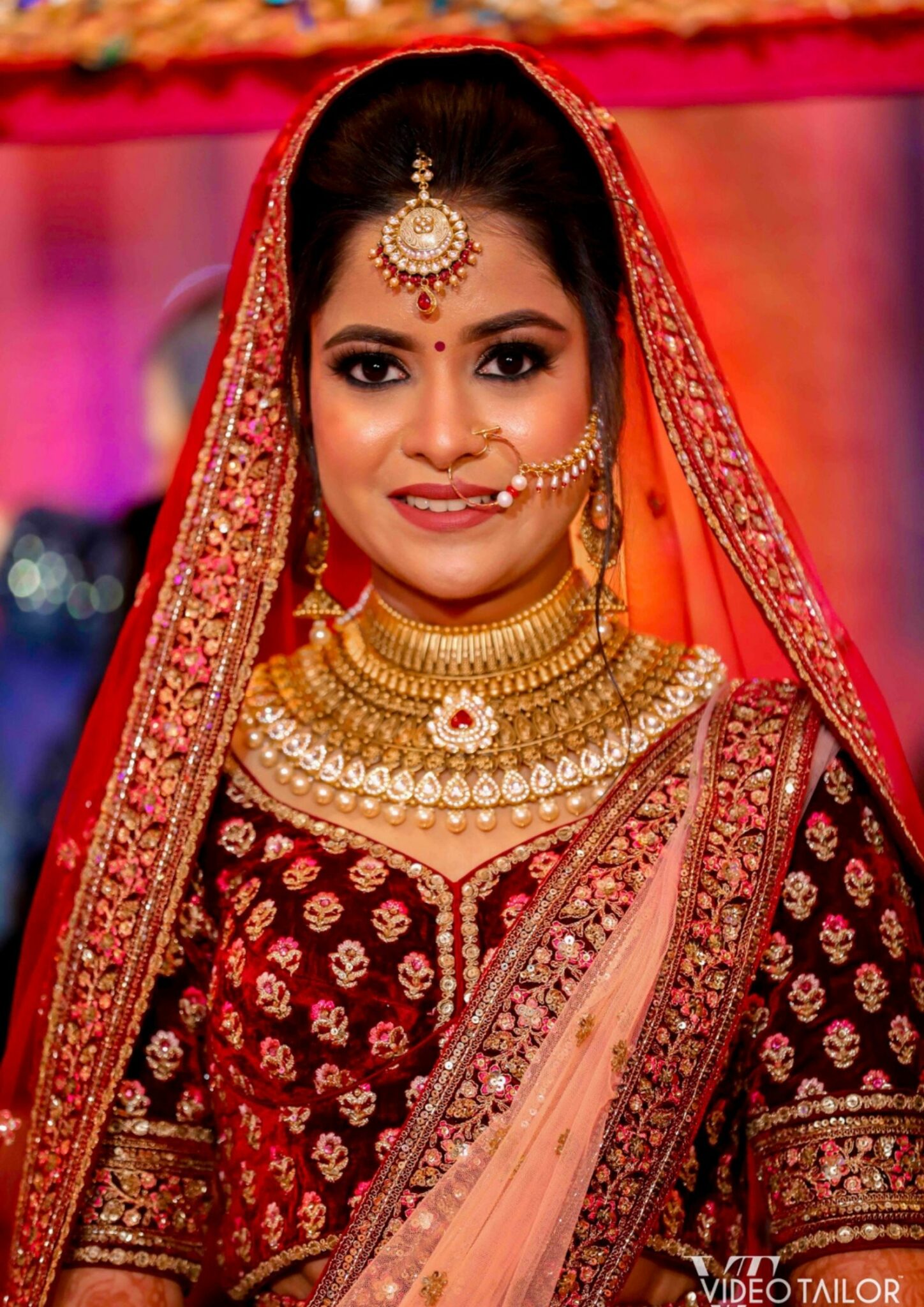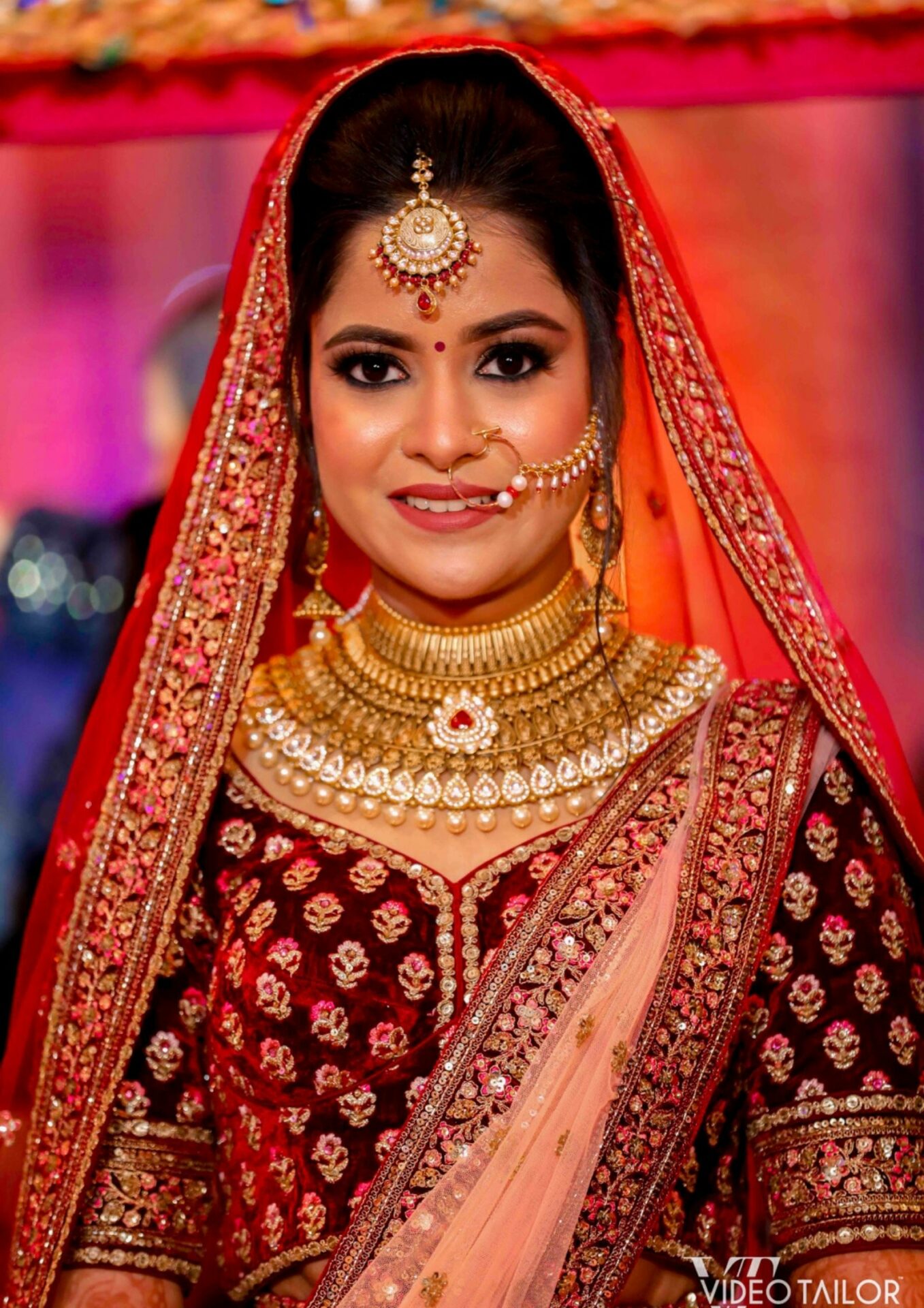 If you are rather a simple bride, then the Maang Tikka is the most glam yet elegant option. The Maang Tikka is one of the most gorgeous hair decorations for Indian brides, with a gold chain going down the parting of the bride's hair and a pendant sitting on the forehead! However large or tiny your Maang Tikka is, you will undoubtedly be the most beautiful one among the crowd!
Salam-e-Jhoomar
Jhoomar gained its significance through Muslim brides since the Mughal period and has been everlasting since then. If for any reason, you refuse to opt for a Matha Patti, then Jhoomar stays the best alternative jewelry for hair. Alongside, like the referral image, one can always pair it with a complimentary maang tikka, earrings, necklace, and nose pin. It makes the whole attire even attractive with jewels or stones shining bright on one side of the hair.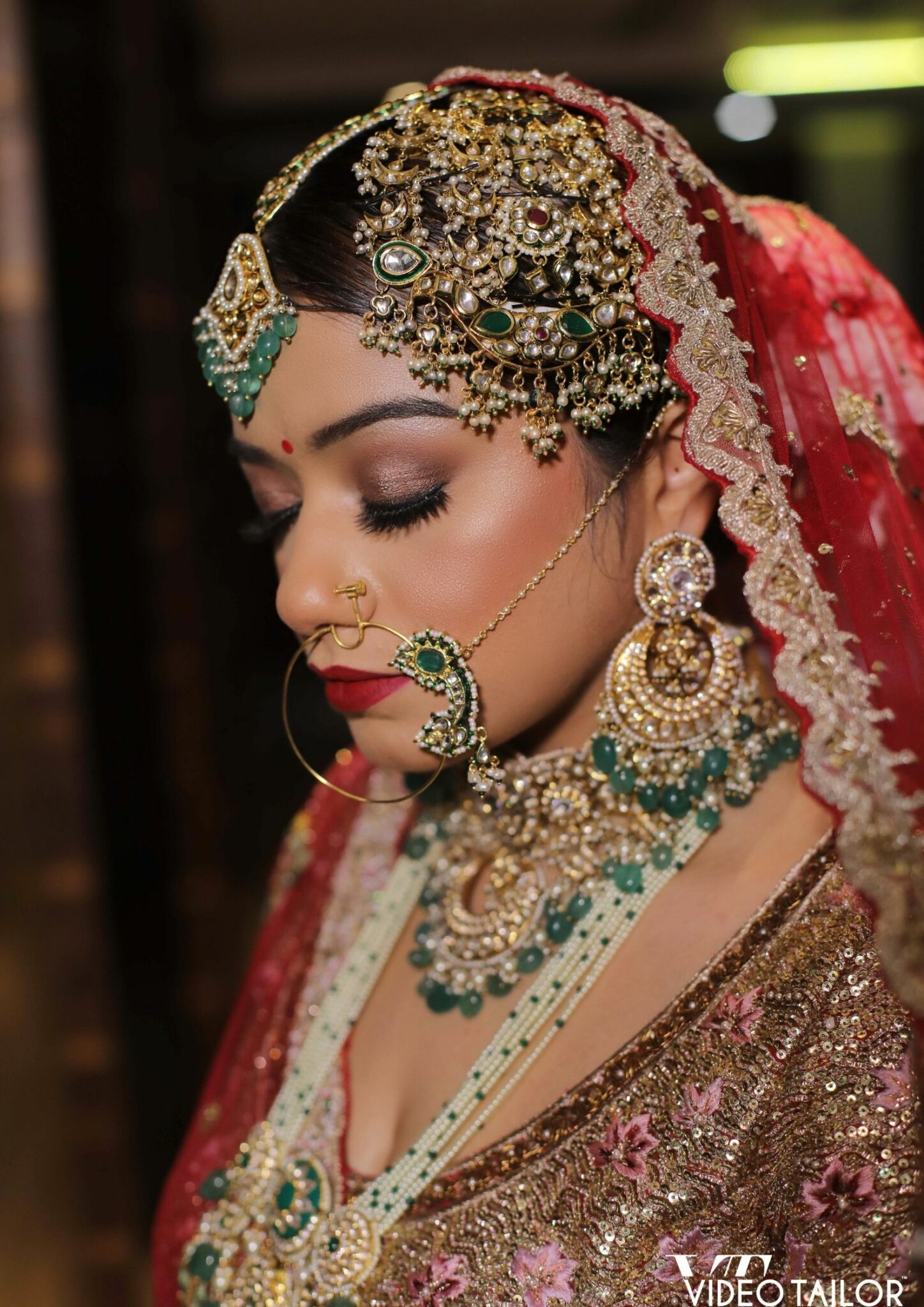 Flower it Up!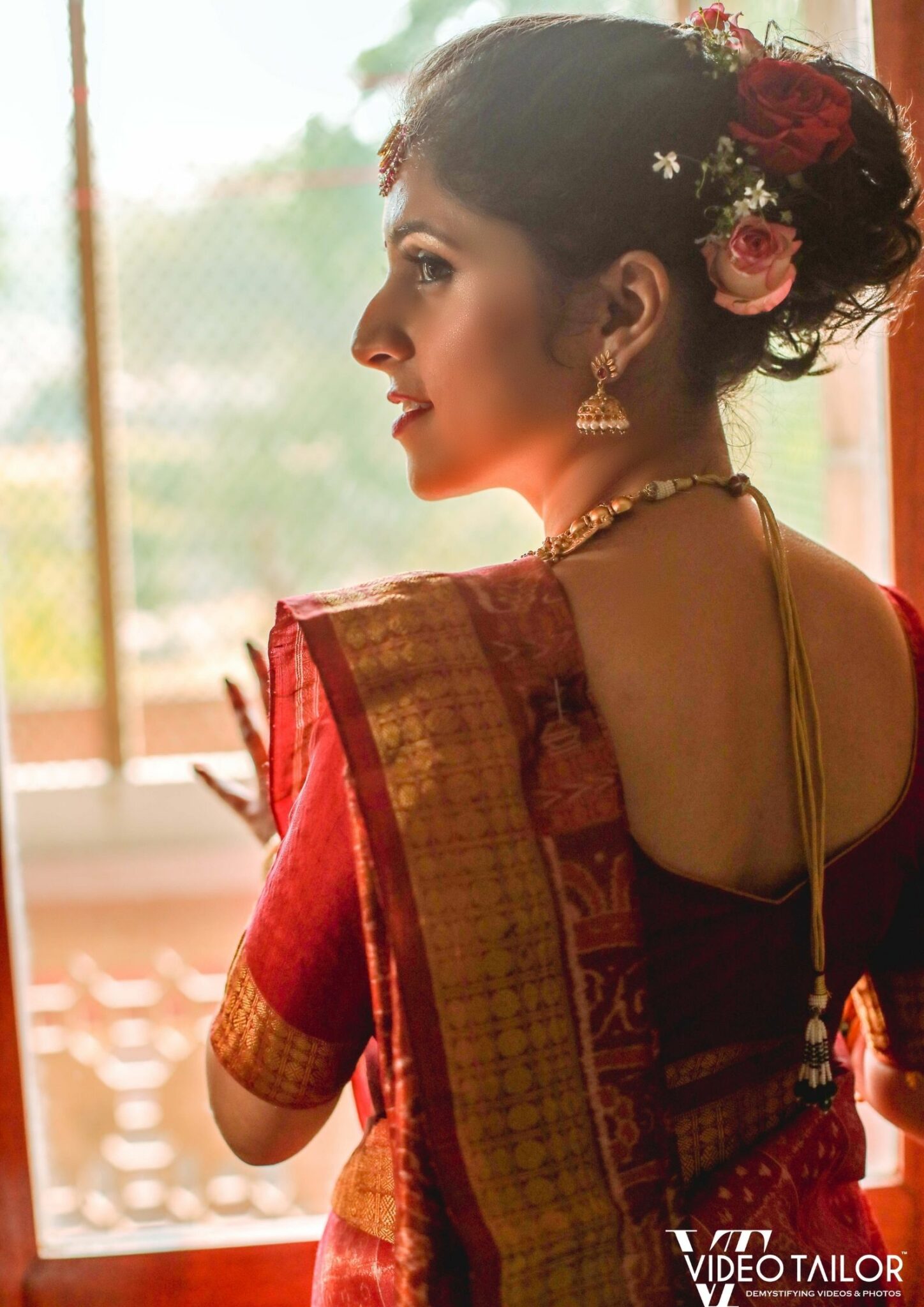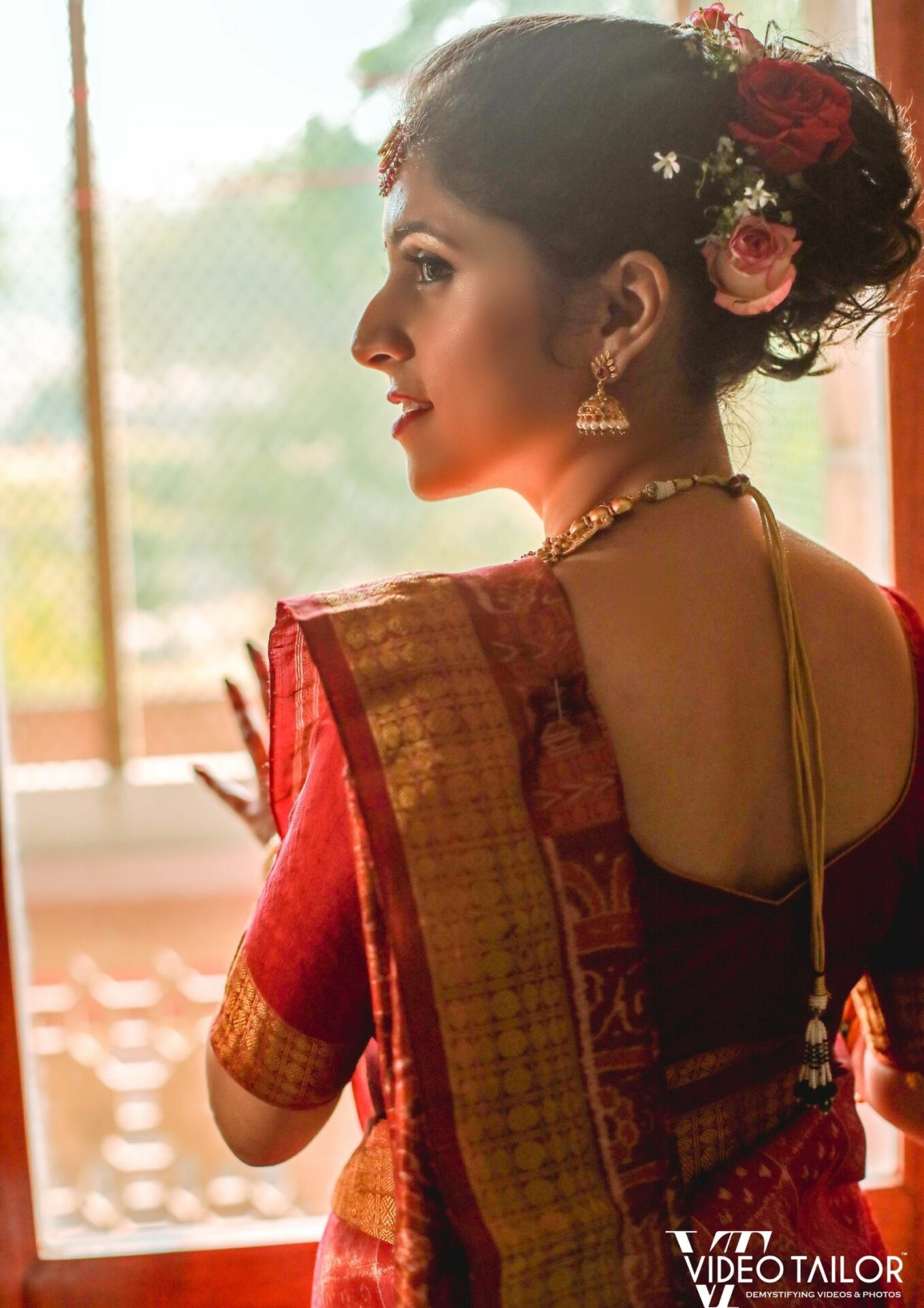 Since the dawn of time, brides across the globe have accessorized their hair with flowers. Conventionally, women wore mogra flowers in their hair signifying divine hope, good fortune, and representing a newly born stage of femininity as they move into a new phase of life. However, the tranquil white beauty of mogras has been replaced with colorful blooms matching the whole attire. Some brides opt for red roses signifying love, some go for orchids signifying strength and beauty, and so on!
We're certain that these bridal hair accessories have provided an idea for all of the heavy lifting research for you. For every bride and hairstyle, there is one hair accessory waiting to be found. Whether you choose an intricate or basic design, hair accessories have the ability to elevate your hairdo to a whole new level. Well, check out various shots and blogs to get inspired looks from our brides at Video Tailor and ease down your work of research. We, the best photographers in Delhi, aim to provide a fashionable yet comfortable photoshoot for couples across the globe!