Top 8 Crazy Sangeet Dance Performance Ideas 2019
May 15, 2022
Sensational Sangeet Dance Performance Ideas
Sangeet Dance Performance, can be your moment to just own it. We have moved on from the traditional ladies sangeet rituals to a brand new etiquette of celebrating Sangeet. Sangeet ceremonies have taken a major turn over the latter years. Earlier, the sangeet or the ladies sangeet was celebrated in isolation by both the bride's and groom's family separately. These days both the families collaborate over a Sangeet event prior to the Wedding Day to celebrate this union of two souls with music and dance.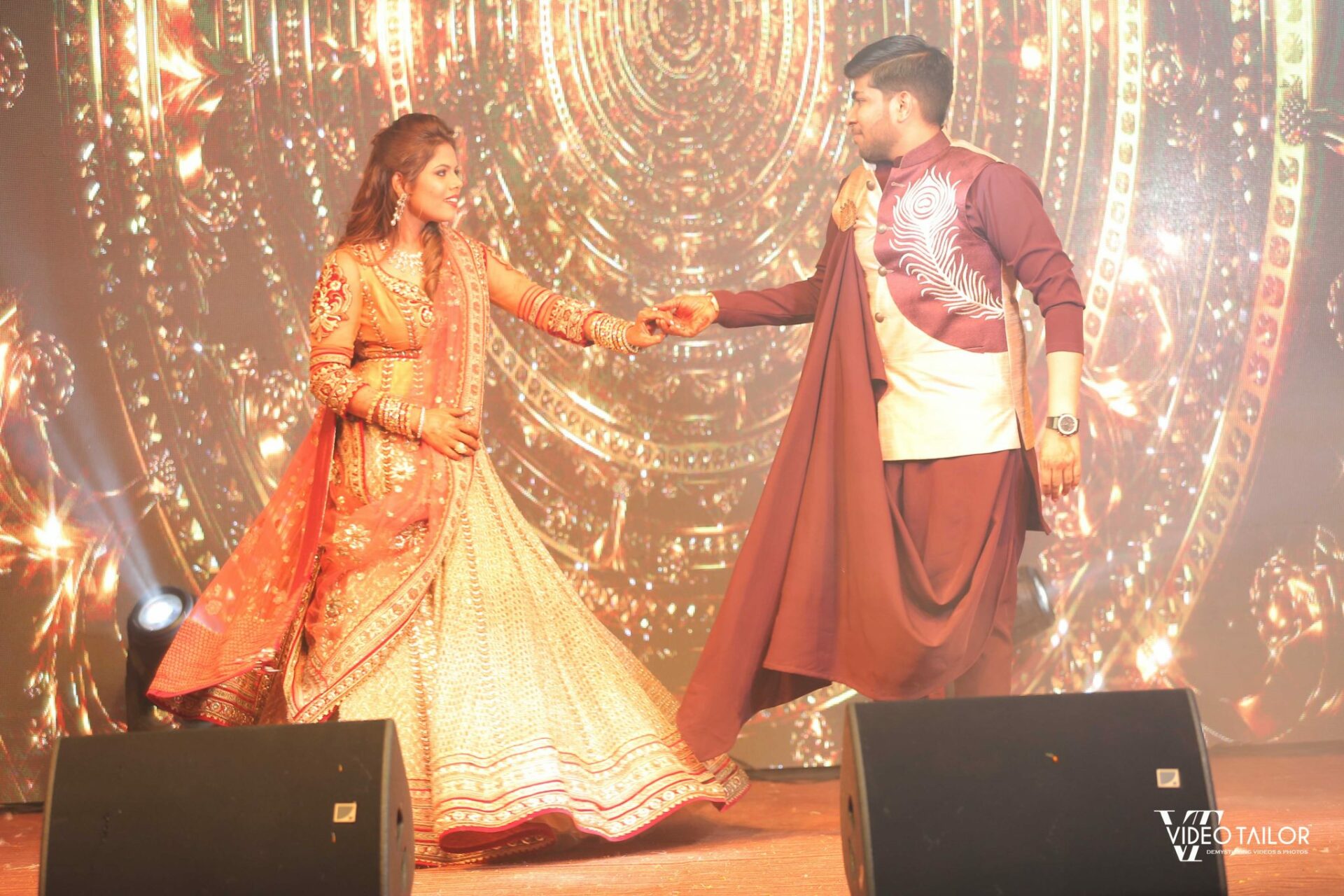 Music and Dance as the Sangeet ceremony suggests is the aim of this event. It tickles the dancer hidden inside you, to express yourself differently this time. With the evolving trends, a lot has already taken place. Sangeet ceremonies have changed their directions after the "sunoji dulhan" song from HUM SAATH SAATH HAI.
Do you also wish to go over the board and extra for your Sangeet Performances? Here are some of the crazy Sangeet Performances Ideas for you to use for your Sangeet-
1) MAKE THEM DANCE WITH A FLASHMOB
A Flashmob is the most insane idea, to kick start the Sangeet Dance Performance. You can easily begin with 5 or 10 people, and make sure to keep only easy and simple steps so that everyone can easily jump in to groove with you. The aim of a flash mob is to make sure that everyone gathered in the ceremony shakes a leg, to enjoy more.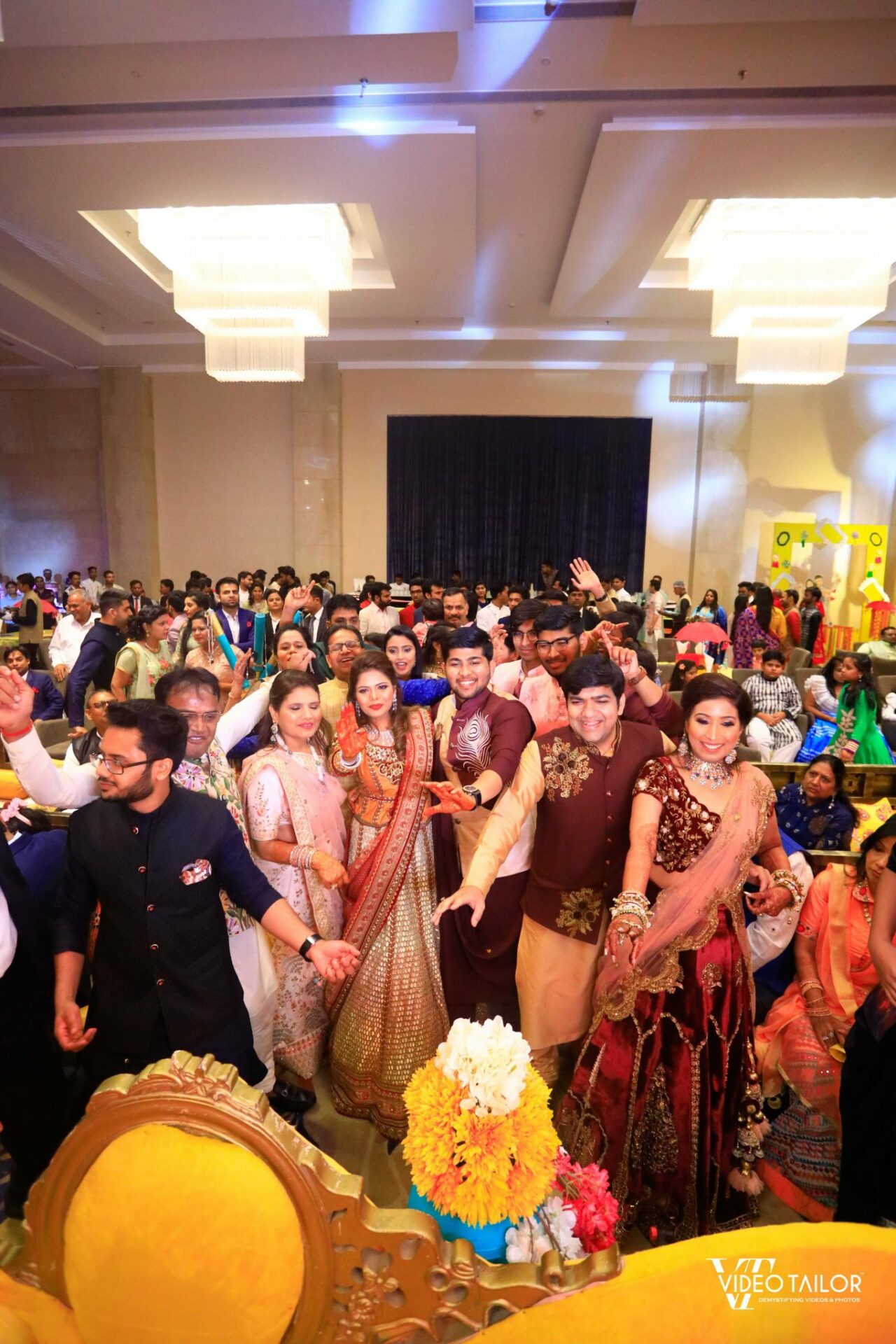 A flash mob is easy to execute and is a whole new level of fun with a lot of people involved. Try this lunatic idea to make an impact on the guests and all the "door ke rishtedaar".
2) AWARDS FOR THE ADORABLES
"Performance pe performance
Performance pe performance
Par Inaam nahi mila"
It is not a dance competition, but everyone deserves some titles and awards for going out of the way and putting in a lot of effort for your wedding. From the chacha-chachi duo to the grandparents, cousins, friends and THE TWO OF YOU, make your Sangeet memorable by giving away awards.
Excite them more by naming the awards like-
-Dancer Dadi
-Dulhe ka dancer yaar
-Shakira Jaisi Dulhe Ki Bhabhi
-Disco Karta Dulhan Ka Jeeja
-Dramebaaz Behne etc etc
3) TAKE NOTES FROM THE NICKYANKA WEDDING
Our star couple had an out of the world and a dream like Sangeet Dance Performance for their Wedding. Every relative had to prepare a skit interpreting their ideas on "How They Met".
We have to agree this sounds so dramatic. It is such a different theme to rely on for your Sangeet.
To make it more encouraging and exciting, you can also send different themes to different relatives.
4) RECREATE THE RETRO
If you're the one that has the 60's or 70's still ruling your hearts, then you must choose the Retro theme to revisit and recreate the golden era. Let all the relatives prepare skits and performances keeping in mind the Retro, to change the mainstream Bollywood Songs twist to a throwback of retro for your Sangeet.
This video is only for reference purpose.
5) SAY IT WITH BOLLYWOOD DIALOGUES
Bollywood to the rescue always. How many dialogues have just said what you always wished to say to him/her? Either begin your Sangeet performance with a cheesy or dramatic dialogue you want to, or conclude your performance with one. A dialogue uplifts the performance to a whole new level.
This way the performance looks so grand and impactful, that none can ever forget.
For reference, in this video the Groom decided to hold onto one particular Bollywood Song to dedicate his emotions to the bride.
6) SPICE IT UP WITH SHOTS
Trust us, a little intake will do no harm. Anyways, the drunk uncles are dancing to their own music already. If you are so worried about people turning the show to a havoc then make sure to dilute the shots for them to get a little tipsy, that's all.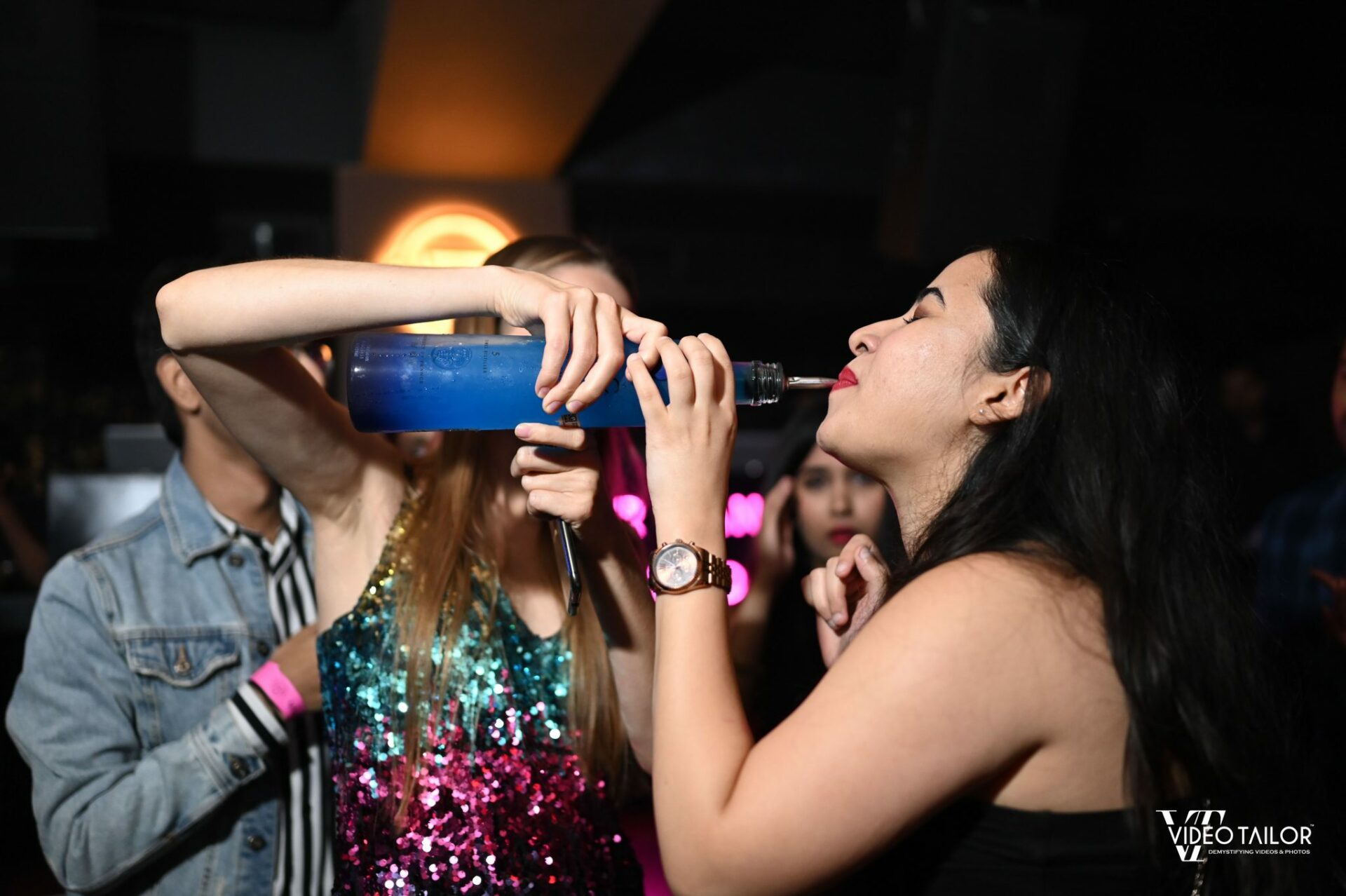 7) LET THE GAMES BEGIN
When were games not enough to bring the most out of anyone? Don't miss out on some crazy games to absolutely rock the Sangeet ceremony. Check out these recommendations-
a) Paper Dancing
Spread the newspaper sheets on the stage, invite some couples from the relatives to participate, ask them to step up on the newspaper, put on the music, let them for 2-3 minutes. The couple will be disqualified if anyone of the two steps out of the newspaper sheet, then at every pause keep folding the paper to make it more difficult and interesting.
This game is literally the best game to play on your Sangeet. It is insane and romantic as well.
b) Dance Dumb Charades
A twist to the forever exciting game of dumb charades. For your Sangeet ceremony shake a leg to the dance numbers for the other team to guess, if they lose, treat them with dares, anything as per your wish, after all it is your Sangeet ceremony.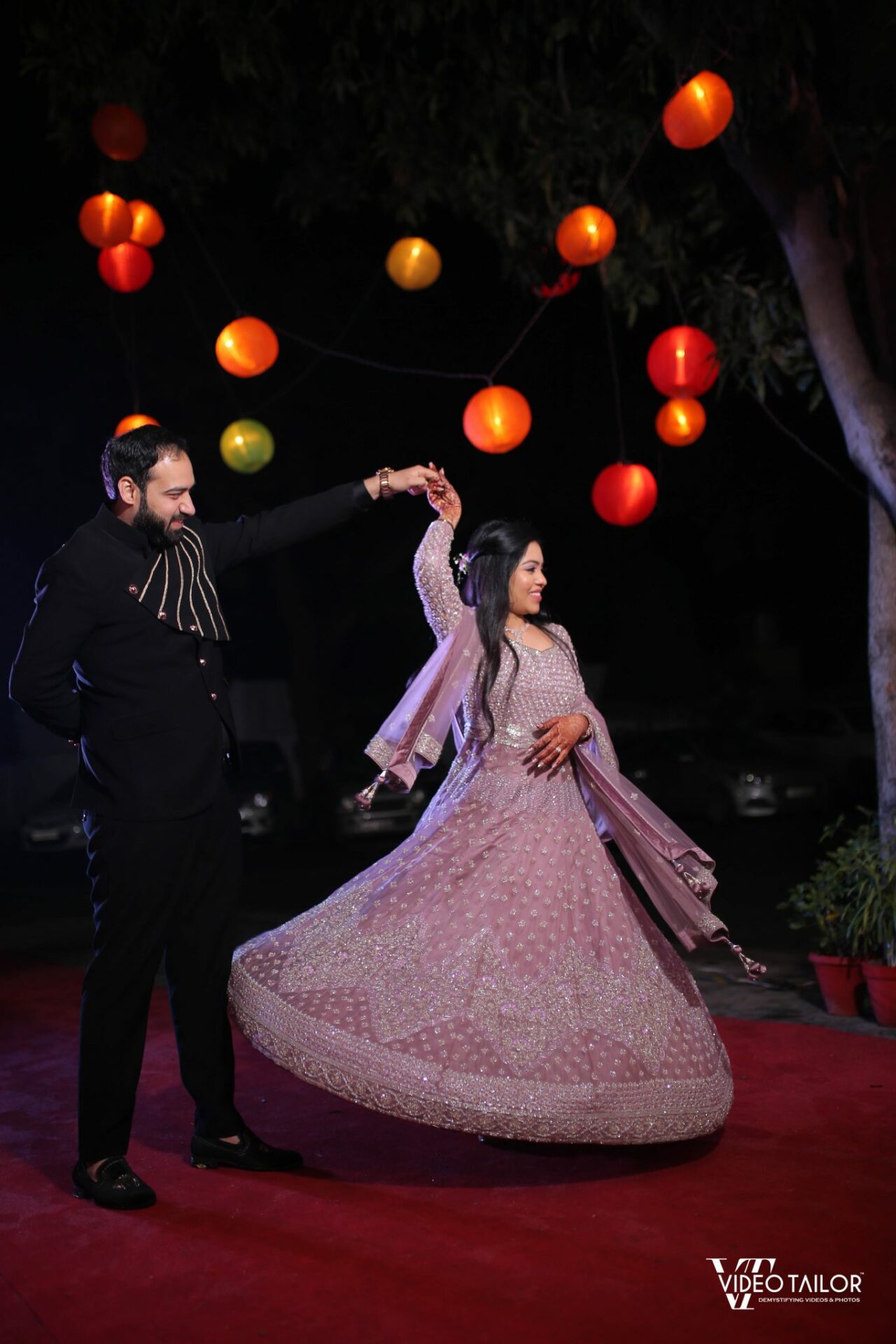 c) Musical Chairs
Run to save yourself from being out of the game, grab a chair to not fulfill the extra daring demands of our couple. Musical chair will invoke a sense of innocence and playfulness to the Sangeet ceremony.
8) GRAPHIC MIMICKING
We have saved the most Trending Wedding Ideas for the last. You might have come across graphics dancing on the screen mimicking the person dancing on the stage. It is a whole new level of goofiness and amazement for everyone around.
So try to add the latest buzz to your Sangeet and set goals for everyone else.
Video Tailor has tried to sort the best and the most crazy ideas for a memorable Sangeet ceremony. Video tailor is one of a leading video production company, we promise to capture every moment with sincerity for you to rejoice and live it forever.
This video is for reference purpose only.
"It's said that a picture and a video can recall thousands of memories and can create that memory again". With Video Tailor we make visions turn into reality. So if you are getting hitched anytime soon then Video Tailor is your one stop destination for all the wedding and pre-wedding photoshoots and video shoots. To collaborate and create the best memories contact Video Tailor today.