Tips To Plan A Pre-Wedding Shoot In Tamil Nadu
May 13, 2022
Pre Wedding Shoot in Tamil Nadu
Tamil Nadu, the southern Indian state equipped with distinctive culture and history. This part of India is all about the varieties of temple, hill station and beaches. The difference between other part and Tamil Nadu is that this area is free of hustle-bustle and is perfect for soothing oneself with natural beauty and evergreen environment. The big coconut and palm tree spread calmness and cool weather that's more mesmerizing. One can plan out their Pre-Wedding Shoot In Tamil Nadu as they will find this place far better than other populated states and in fact, one can even enjoy the ultimate South Indian cuisines with some different taste and Anna style living.
Well, Tamil Nadu enlists various visiting and tour places as for a couple to have a pre-wedding shoot in Tamil Nadu. But if they really want to explore out there wedding album to cover entire Tamil Nadu then they need to plan almost for 10-12 days.
As distance and time matters, at a point of time, one can manage to see two or three sights probably in a day, that two if they fix themselves for at least 10-12 hours.
The distance, time and days are the concerned matter. So, for helping you out we have detailed all the required and necessary point accordingly. Have a look and list the most attractive places wherein you think you and your partner can have the best shot. Do talk to your photographers and jot down the minute details too.
Here are some of the places, where you can have your pre-wedding shoot in Tamil Nadu:
CHENNAI
Chennai is the capital city of Tamil Nadu. Despite being a busy and sprawling city, it is conservative and filled with deep culture and tradition. The main attraction of Chennai is the beaches and the temples displaying their culture and tradition.
MARINA BEACH is the most popular and named attraction point of Chennai. This beach is the longest urban beach all over the country. A strict prohibition is stated as for the safety consideration that no bathing and swimming is allowed in the Marina Beach as it is risky. Well, talking about the view of the Marina Beach, you may find a bit of rush as it is the main attraction of tourist and pilgrims as well, but the scenic beauty is of great pleasure. The running seashore wave and the cliffs of water are of immense thrill and enjoyment.
It even holds the street vendors providing the taste of most common South Indian Food and the amazing Coconut Water. For the sake of Pre Wedding Shoot in Tamil Nadu, the couple can choose this destination absolutely with no doubt
Notes:
Distance from Chennai International Airport= 42 mins
No charges required for entry
You may visit Marina Beach all around the clock.
Visit early morning to avoid the humid temperature and witness the lovely white sand in contrast to the blue sea water.
Wear comfortable clothes and use your sunscreen lotion.
Swimming and bathing are prohibited due to safety purpose.
Best time to visit Marina Beach would be Nov-Feb, as the humid will be less and the soothing white sand and the mesmerizing cool sea will welcome you with calmness and coolness.
Nearby attraction: Vivekananda House, Valluvar Kottam.
MAHABALIPURAM BEACH
Mahabalipuram Beach is also among the popular destination of Tamil Nadu, which can also be a spot for having a pre-wedding shoot in Tamil Nadu. Unlike the Marina Beach, here at this Beach offers few of the water sports like motor boating, windsurfing and water diving. The couple can visit this site at evening because the scenery of the beach in the evening is utmost pleasuring and it's amazingly fabulous. The pre-wedding photography in Tamil Nadu at this site with the backdrop of the shore temple will simply mesmerize you with utmost great experience. Here you will have the best pre-wedding photography.
Note:
Entry is free of cost
You may visit from dawn to dusk- no time limit
It takes 1 hour 24 min to reach Mahabalipuram Beach from Chennai International Airport.
Best time to visit Mahabalipuram Beach would be October to March.
In fact, SHORE TEMPLE at Mahabalipuram is great attraction point which is influencing its visitors with its architectural crafts and the history.
Note:
Shore temple cost Rs. 10 as an entry fee.
The entry and exit are from 6:30 am-6:30 pm.
Still, photography is allowed, but videography charge is Rs. 25.
Best time to visit Shore Temple is the same as that of the Mahabalipuram.
PONDICHERRY
Pondicherry is in the list of Indian Union Territories, but it's a nearby spot place to Tamil Nadu. Pondicherry lies to the east coast of the Tamil Nadu and is at a distance of almost 3-4 hours from Chennai. The Pondicherry is called as the French Society of India, as one can witness the French taste and culture there.
Well, Pondicherry has many of the sightseeing places which one could list and plan to visit.
THE PARADISE BEACH is really a paradise to the tourist as named. The white sand with purely blue sea water is amazing and the scenery looks awesome, that it will drive you crazy. The sand at the Paradise Beach is soft and the water is seriously blue in color. One as a couple can enjoy a lot at this site. You can have the best pre-wedding shoot in Tamil Nadu at this site and surely this will be a fabulous decision.
Note:
Open all days in a week.
Timing: 9:00 am- 5:00 pm.
Charges for entry- Rs.150.
Distance from Chennai Airport- 3 hours journey.
Distance from Pondicherry Airport- 30 mins.
Best time to visit Paradise Beach is from Nov-Mar.
MADURAI
Madurai is one of the major cities in the Indian States. Madurai wraps the most beautiful and epic architectural history and artifacts. The most popular and most common visiting place is the Meenakshi Temple at Madurai.
The MEENAKSHI TEMPLE gives you an amazing view and facts for best pre-wedding photoshoot relating to the culture and tradition. It is located at the center of the Madurai city. It consists of a number of monuments inside the concentric enclosure. The aarti and the pooja there is of immense pleasure and peace. The couple can pose and enjoy the early morning peace at the temple. It's an amazing place for the photo fanatics people.
Note:
Open all days in a week.
Timing- (first shift) 5:00 AM – 12:30 PM (second shift) 4:00 PM – 10:00 PM.
No entry fee charged.
Camera fees are charged.
Do not wear caps and shorts when you enter the temple.
Remove socks before you enter.
Distance from Madurai Airport to Meenakshi Temple= 30 mins.
COMPARISON OF DISTANCE
Chennai to Mahabalipuram, it takes 1 hour 15 mins. It's close by sight. As being close to Chennai, so if one plans to visit Chennai then they could put Mahabalipuram next in the list. In this case, they can cover both of the areas for the purpose of a Pre-wedding shoot in Tamil Nadu.
Chennai to Pondicherry, it's a little long tour of 3 hours 30 mins approximately. If you are comfortable enough to travel the three hours journey then you can mark all the main attraction points of both places. Pondicherry is a union territory but being close to Tamil Nadu one can cover the place if wishes to.
Chennai to Madurai is an impossible journey as regular because it's a 7 hours 40 mins journey. It's not that possible to cover both the places until and unless the customer has 5-6 days in hand for a perfect pre-wedding shoot in Tamil Nadu.
The distance to Madurai from Pondicherry and Mahabalipuram is of 5 and 6 hours. So to cover the distance and shoot with relaxation one has to have at least 8-10 days in hand, or else you can have your pre-wedding shoot in Tamil Nadu just in one city.
Recommendation:
According to my thinking and preference, I would recommend Chennai for the pre-wedding shoot in Tamil Nadu, as one can find the close by and various sightseeing place.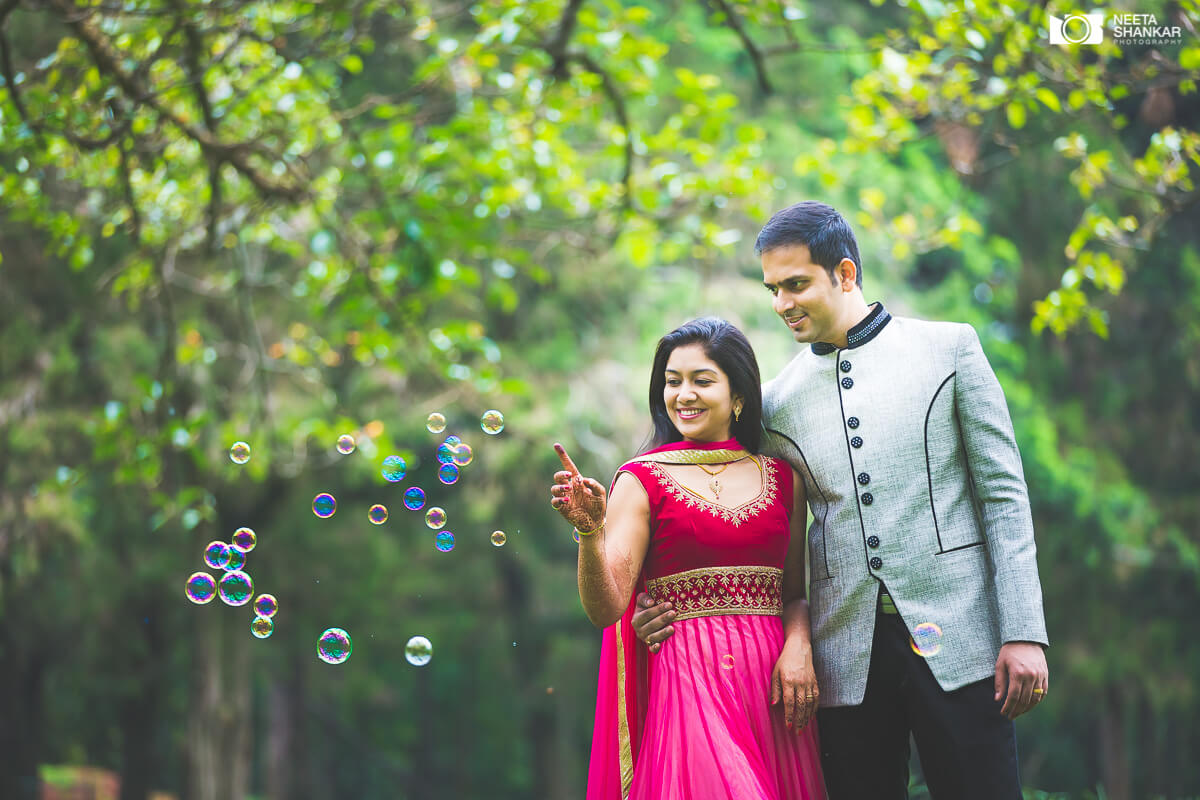 In fact, being the capital city it can offer various different options to have the best pre-wedding photoshoot in Tamil Nadu. Chennai could be an easy visit.
Photoshoot scenes visit in Chennai:
Marina Beach
Chennai Backwaters Along ECR.
Napier Bridge. Chennai Trains
Chai Talks and Cafes.
Besant Nagar Beach.
Chennai Bus Shoot.
Overhead Bridge.
Dakshinachitra.
Pre wedding photoshoot at Tamil Nadu
Well, this was some detailing about the best pre-wedding shoot in Tamil Nadu. so, if you need a twist and some different variation, you can plan all the way to the Anna Style city.
Hope my readers are well satisfied with the pieces of information.