Props and Styles for Bride's Unique Entry
May 26, 2022
Props and Styles for Bride's Unique Entry
A bride dreams of making the best bridal entry on her wedding day, just as she dreams of donning a lovely bridal lehenga and the perfect set of jewelry. After all, why not? It is not a matter of every day when all eyes wait to have your glimpse, right? So, why not make that moment worthy for the groom and the guests around?
While it is certainly lovely to revisit traditions like entering on Din Shagna Da, there is no harm in putting a modern twist, especially since you women are marking the beginning of a new decade! So, borrow heavily from these trendy and unique wedding entry ideas and start preparing your grand entrance today!
1. Where your poochies at?

If that's the case, what could be better than walking into your mandap with your furry companions by your side? It will not only help you attract the greatest attention, but it will also allow you to spend some quality time with your pets before bidding them farewell and embarking on your new adventure. Take a cue from these brides who transformed their pets into their best men on their wedding day and arrived in style.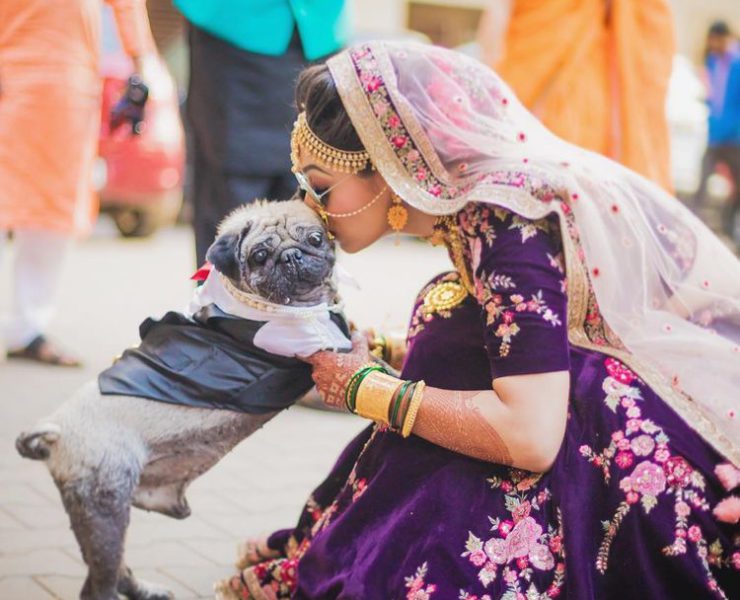 2. Who doesn't love a father-daughter duo?

Nothing compares to walking down the aisle as a little girl, clutching your daddy's hand. The bride, as well as her father, will be overcome with sorrow as the pain of separation will be obvious on their faces. It will be incredibly amazing to walk alongside one of the most significant guys in your life towards another key man in your life.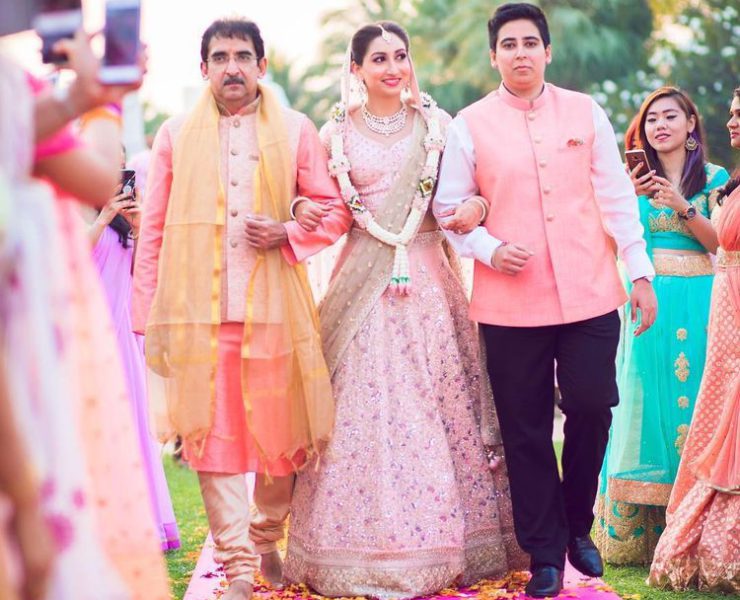 3. Let's dance our way through it, yes?

Gone are the days when the brides had to walk down the aisle shying throughout her way conventionally. Nowadays the brides are quite chilled out and they prefer to dance on the way to their grooms. Be it on dhol, Hawaiian themed dancers around, or just your friends, brides now have a unique way to make their bridal entry.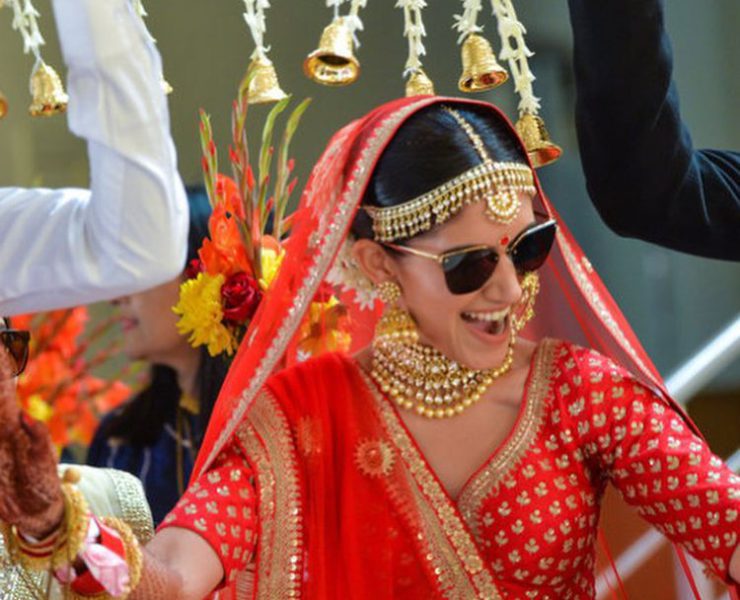 4. Hand in hand, here, there, and always!

Brides-to-be can walk down the aisle together with their grooms-to-be. You can be creative in this and make your entry interesting. Go the simple way or use props, dance all the way or walk on the tunes of musicians. Choose any idea and make it a memorable one!
5. Our very own conventional chaadar is here!

The image of a bride adorned in her bridal lehenga and jewellery going down the aisle under a gorgeous phoolon ki chaadar comes to mind when we think about popular bridal entry themes. Yes, a phoolon ki chaadar is linked with an Indian bride's entrance. Especially for all the brides from North India! While some brides choose classic kaleera-strewn dupattas, others choose for voguish umbrella phoolon ki chaadars and those woven with multi-hued flowers, tassels, and other fancy adornments.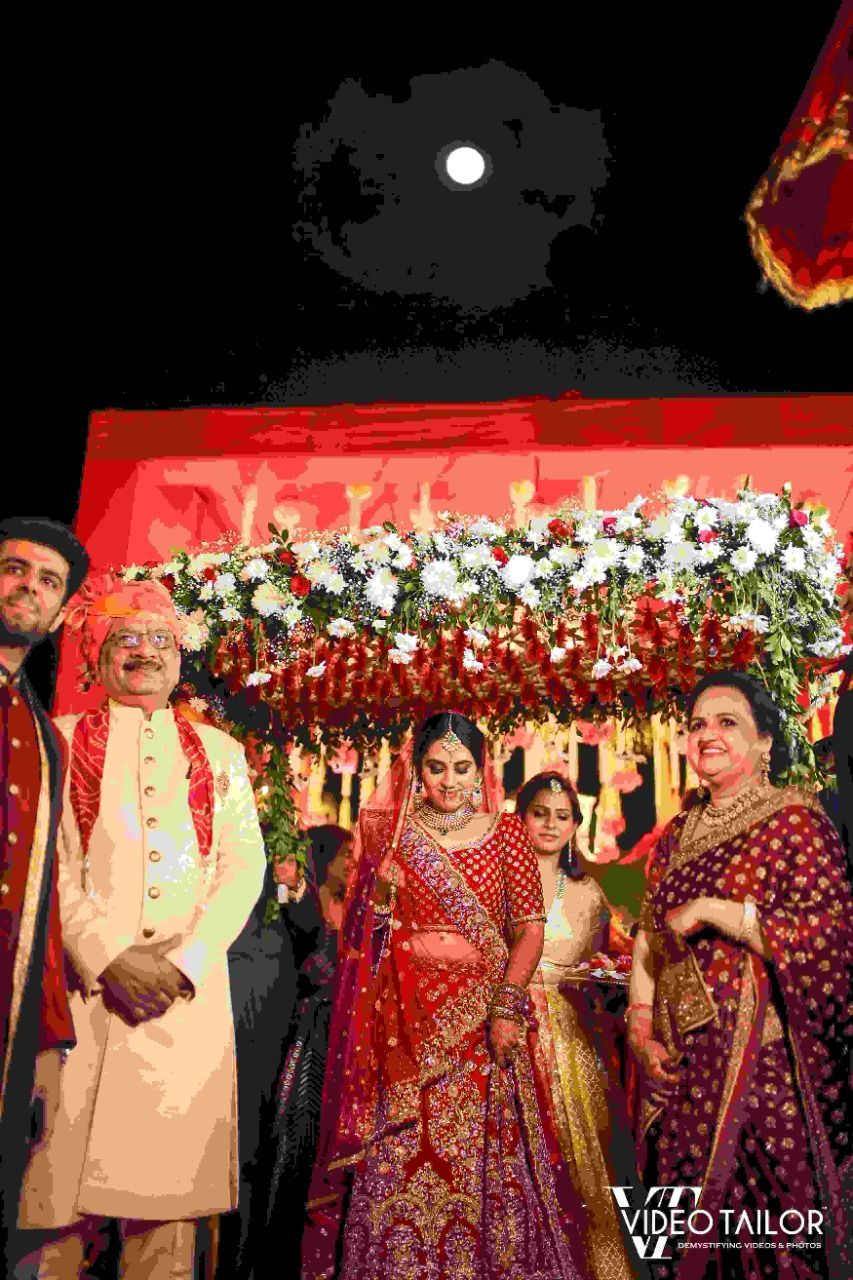 While you embark your initial steps into a lifelong relation, we, at Video Tailor, are here to mark the dates and footprints for ages to come. We, being the best photographers in Delhi, have geared ourselves for any destination or in-house weddings, engagements, or rituals!