How To Get Best Bridal Photos Clicked?
May 15, 2022
Tips For Best Bridal Photos
The candid bridal photo is one of the most essential moments in a wedding. This is something all bride look forward to. Here, it becomes important for every bride to stay calm and maintain her grace because this will pour beauty into her photos.
In the bridal photoshoot, it should be made sure that the bride must be well rested, comfortable and looking her best before the photographers begin taking photos, after all, it's her moment and she needs to look different.
A unique wedding look is achieved by the pretty wedding makeup on the bride. A perfect look has a direct relationship with confidence, which a bride wants on her wedding day. So to attain an ideal look on your D-day one might need an appealing makeup.
To achieve the best bridal photos, let's have a quick look on the following points:
How To Shoot Bridal Photos
Covering Every Angle of Bride
Once the process of taking pictures of the bride begins what matters the most in this type of shoot is the angles in which the bride is shot. Making sure that her look is captured correctly.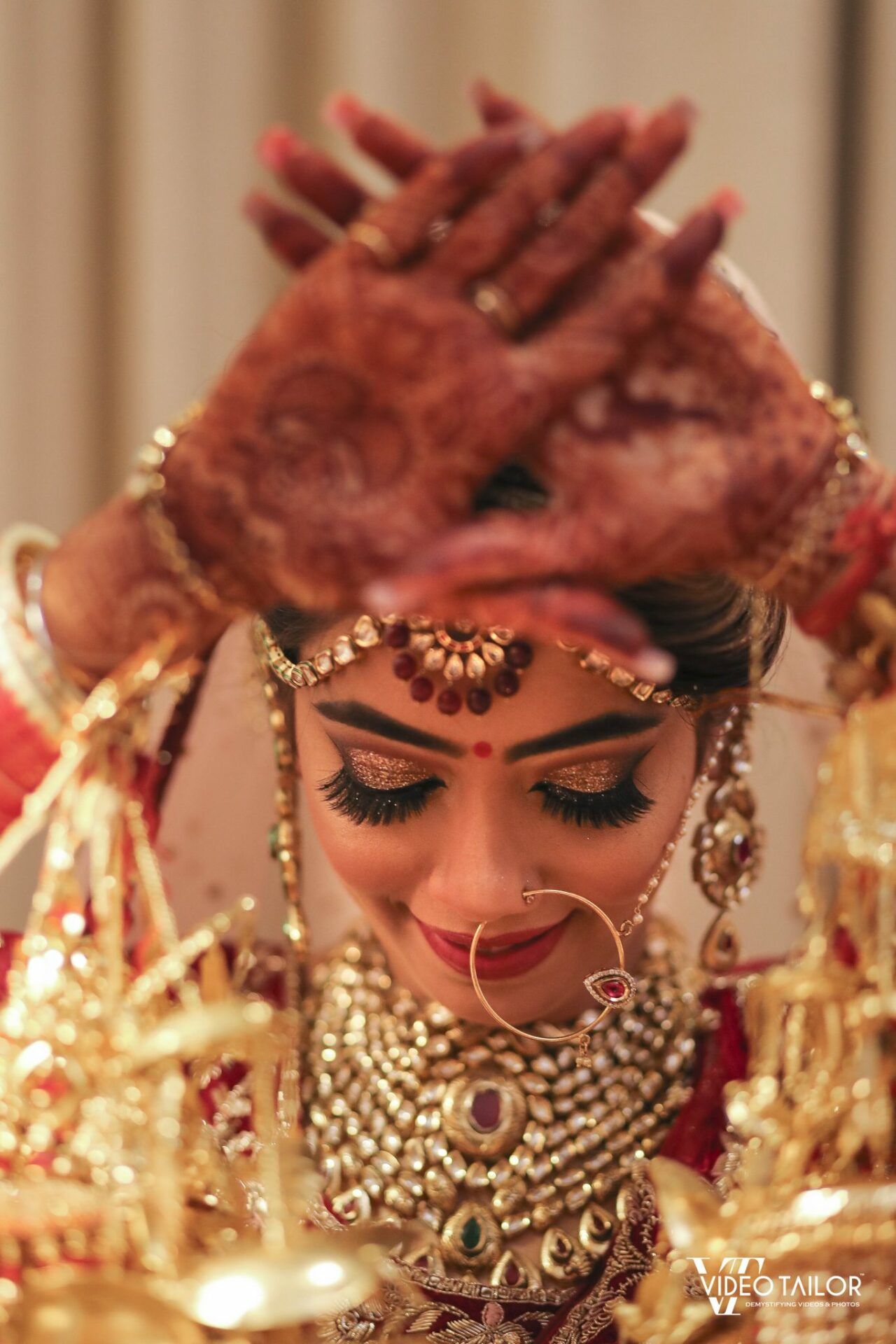 Getting the photos of the bride when she is getting ready, shots of the bride before she gets ready & is without makeup can also be captured. While the makeup of the bride is ongoing do remember to take separate hanging pictures of the jewelry and the footwear because a girl spends an excruciating amount of time & energy to get those things right & the photos must do justice to her effort.
Bridal Pose
Getting the right type of poses out from the bride is also very important. The types of poses will vary from bride to bride & their personality. But getting all the poses in every shoot is not possible because of time & location constraints which is why it will help to have your signature shots ready to make the process much more efficient.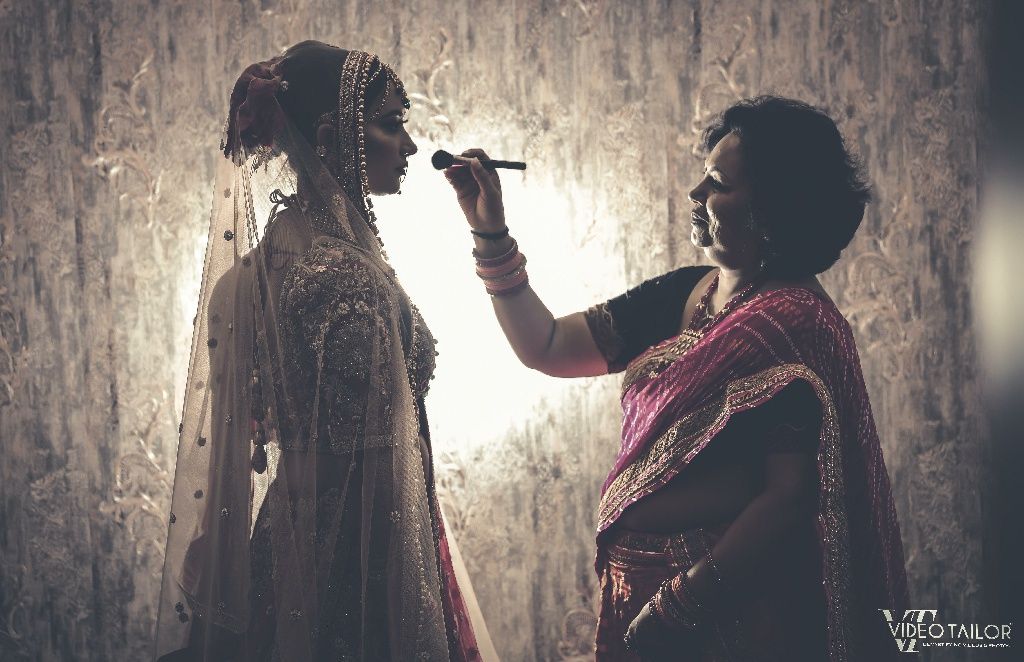 A girl can pose with her parents, especially with her mother, getting her daughter ready for her special day. You can also take shots of the mother of the bride making her wear jewelry & pictures of the bride at the venue also with great backdrops, it will make the pictures more vibrant and alive.
Playing With Props
Playing with props and working around the location available at the time of the shoot will also add charm to the photos. Simple objects if used creatively can do a lot for a photo & shooting a location from a specific angle can make all the difference in the world for your frame.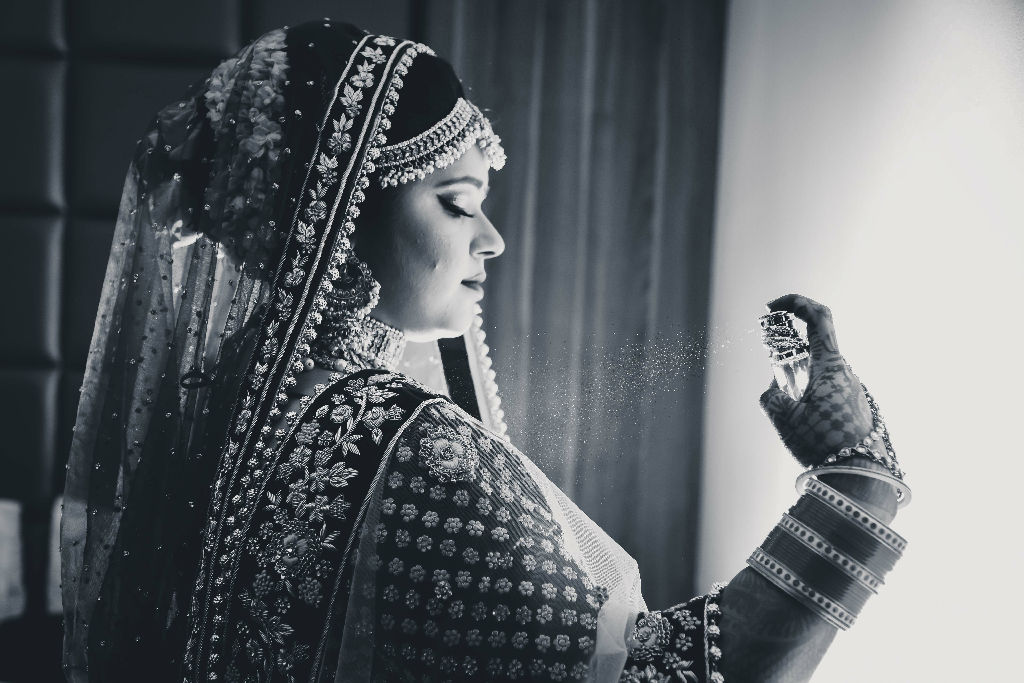 Using props in a wedding photo make your picture look unique and different from others. But capturing all of this takes time which is why the wedding photographer should be present with the bride right when she gets ready so that they get time to capture everything required. Photographers must do all his work in advance to save time to invest in clicking pictures rather than searching for props.
Bridal Photos With Bridal Outfit
When it comes to bridal photoshoot, one must be creative in taking photos. You must think about how different your pictures must be from others. Here you can take a bride's pose with the wedding outfit. Or can take the only photo of bridal attire.
Get Your People
Photos are for memories and family & friends are an essential part of these memories. So it's important to select your bridal squad, brothers group, your near ones in the family with whom you want your pictures, and of course your parents for your bridal photoshoot.
Enjoy Your Day
A Bride's ultimate goal for her wedding day should be to stay happy and enjoy each and every hour on her special day. But it is quite difficult to achieve this goal as lot is going on in her mind.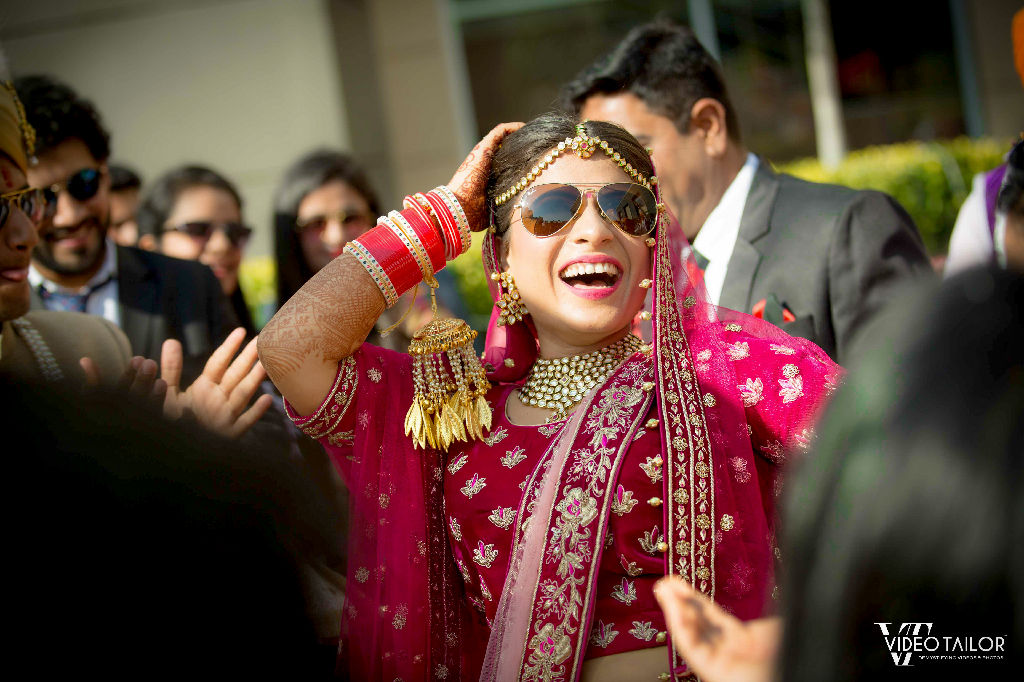 It becomes easy to be mentally present on your marriage day if you are calm, otherwise you are going to regret for not being mentally there.
Video Shoot
Apart from getting pictures clicked, you must also have your individual video shoot as a bride. Also, if you are shooting video parallelly, do tell the bride to keep calm and not to panic, and ask her to feel the moment and relax, a videographer will be capturing all the moments candidly. Playing music for the bride during the shoot will also help her ease into the bridal photoshoot and brighten up her mood to make her groove into different poses.
In the end, it all comes to how much fun you have during the wedding photoshoot and how best bridal photo you get clicked on your special day. At Video Tailor we take care of all of the things mentioned in the video ourselves without you having to worry about anything at all & our services are available at nominal prices.