A Pre-Wedding Shoot in Srinagar
May 15, 2022
Show love for paradise on earth
Srinagar in Kashmir is a paradise for lovers and the best destination to fall in love. If you want to embrace the freshly falling snow and White Mountains in your album try a Pre-Wedding Shoot in Srinagar.
A pre-wedding shoot is not only a photo or video shoot in fact it is the best chance to know one another completely and everyone knows Kashmir is unambiguously the best place for the same.
There might be several doubts that might influence your decisions while making Srinagar your pre-wedding shoot destination. Instead of being dubious just have a look on the following points to make up your mind of whether Srinagar is right destination for your pre-wedding shoot.
WHY SRINAGAR?
Why to consider having a pre-wedding photo shoot in Srinagar?
SPLENDID PANORAMA
Number one Srinagar is a center for splendid natural panorama. If ever you think of being surrounded by snow clad mountains, relishing romantic moments in a house boat, or being lost in the woods of lavish greenery Srinagar has got all of this to offer.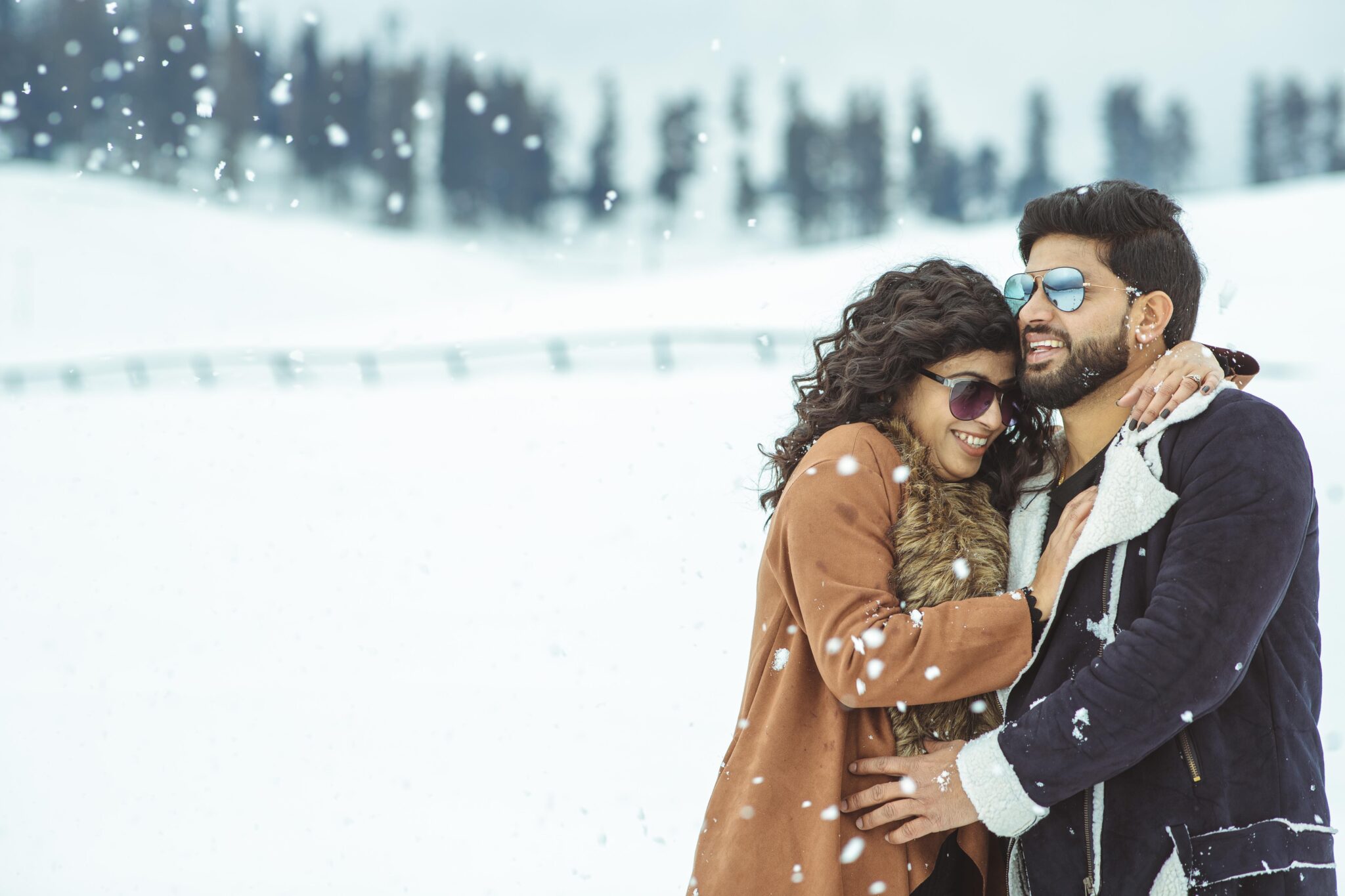 If that wasn't enough to convince you over a pre-wedding photo shoot in Srinagar check out a few other points.
OVERWHELMING ETHNICITY
Secondly the customs of Kashmiri people and the ethnicity of the town have a charming impact on any celebration. Use the awesome Kashmiri dresses and other delicacies of Srinagar to make your photo shoot fascinating. Tag those pictures as 'With love from Srinagar'.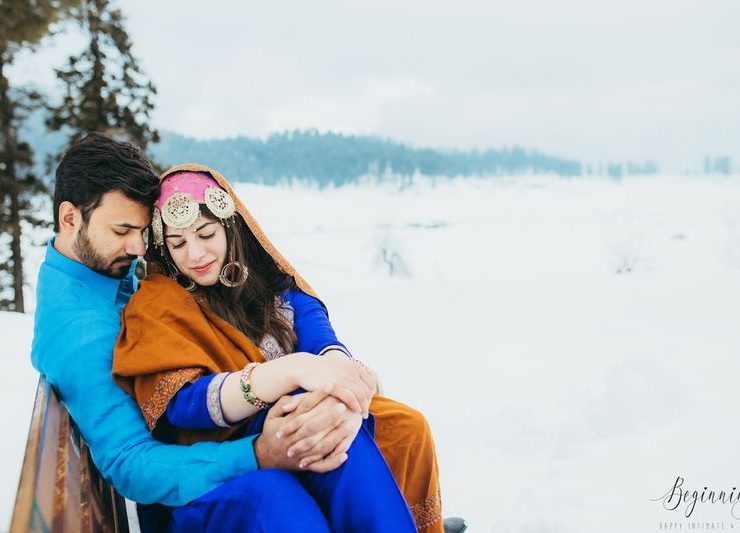 CHARISMATIC LOCALE
And lastly the charisma of locale. Be it the local dwellers with smiles on their faces, the authentic cuisine, or the melodies festooned with Sarod, Jal Tarang, and Tabla in the lovely landscape of snow and forests this I believe is the best combination one could imagine.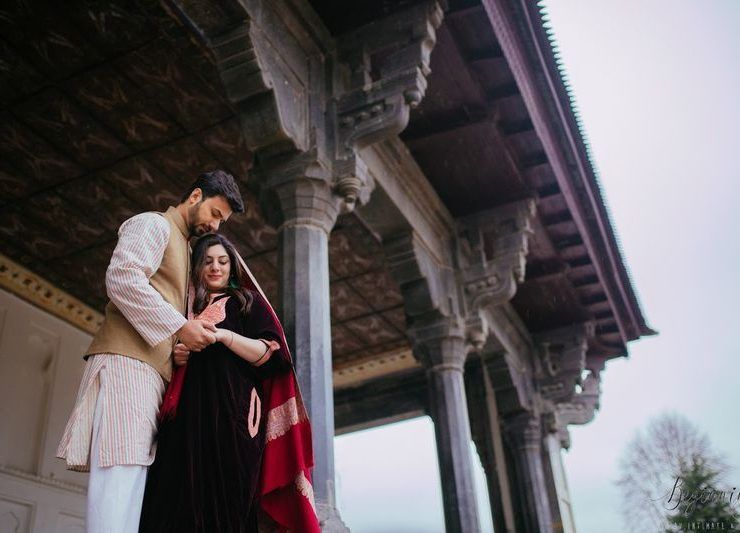 You can pose with the instruments, enjoy the local food and can anyway include it in your pre-wedding shoot in Srinagar and make new friends on the way.
Pre-wedding photo shoot locations in Srinagar
MUGHAL GARDENS
In the dawn of spring the magnificence of nature and vivacity is at full bloom in the gardens of paradise. The panorama is so picturesque that it would be difficult for you to choose limited locations for pictures. Shalimar bagh, Nishat bagh, and Chashmeshahi are most recommended for a pre-wedding photo shoot in Srinagar.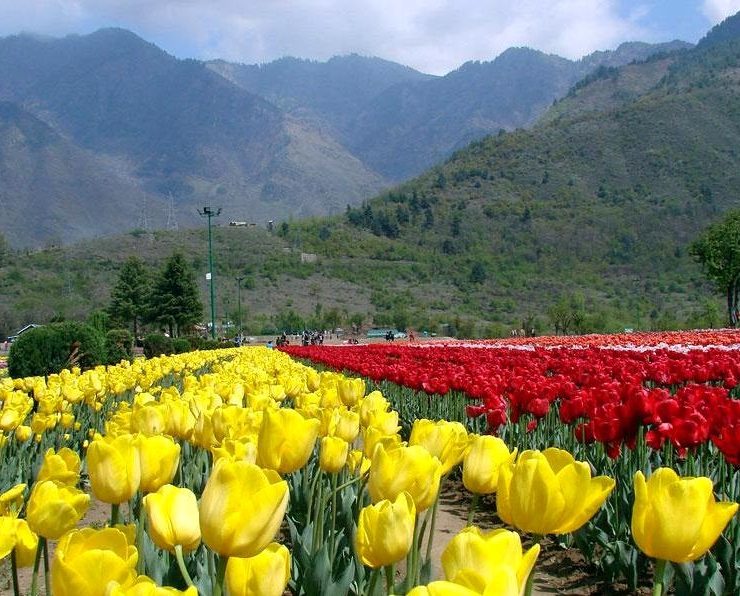 THE LALIT
The Lalit in Srinagar is not only a comfy place to stay but is set in such a location that is ideal for a pre-wedding photo shoot in Srinagar.
The ambiance itself would convince you to preserve some snaps of the place in your pre-wedding shoot album. The perks of being at The Lalit are, privacy and no crowd which you might not have in other places if you visit in peak season.
DAL LAKE
Benefit of being in the city of lakes. If you miss a couple of pictures posing at the most amazing location in Srinagar you are missing the exclusivity of this place. Dal Lake is the most romantic suggestion you have for a pre-wedding shoot in Srinagar.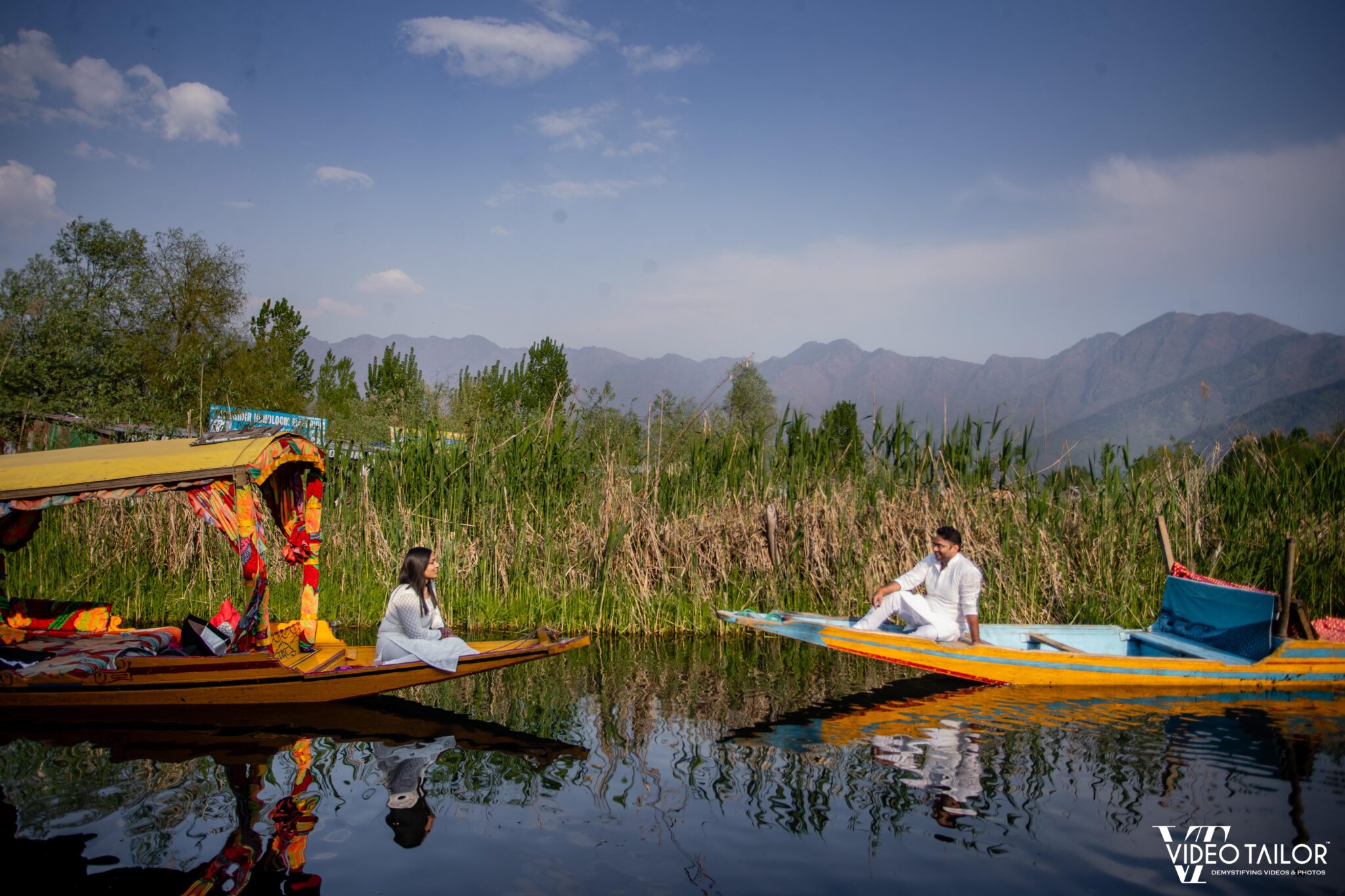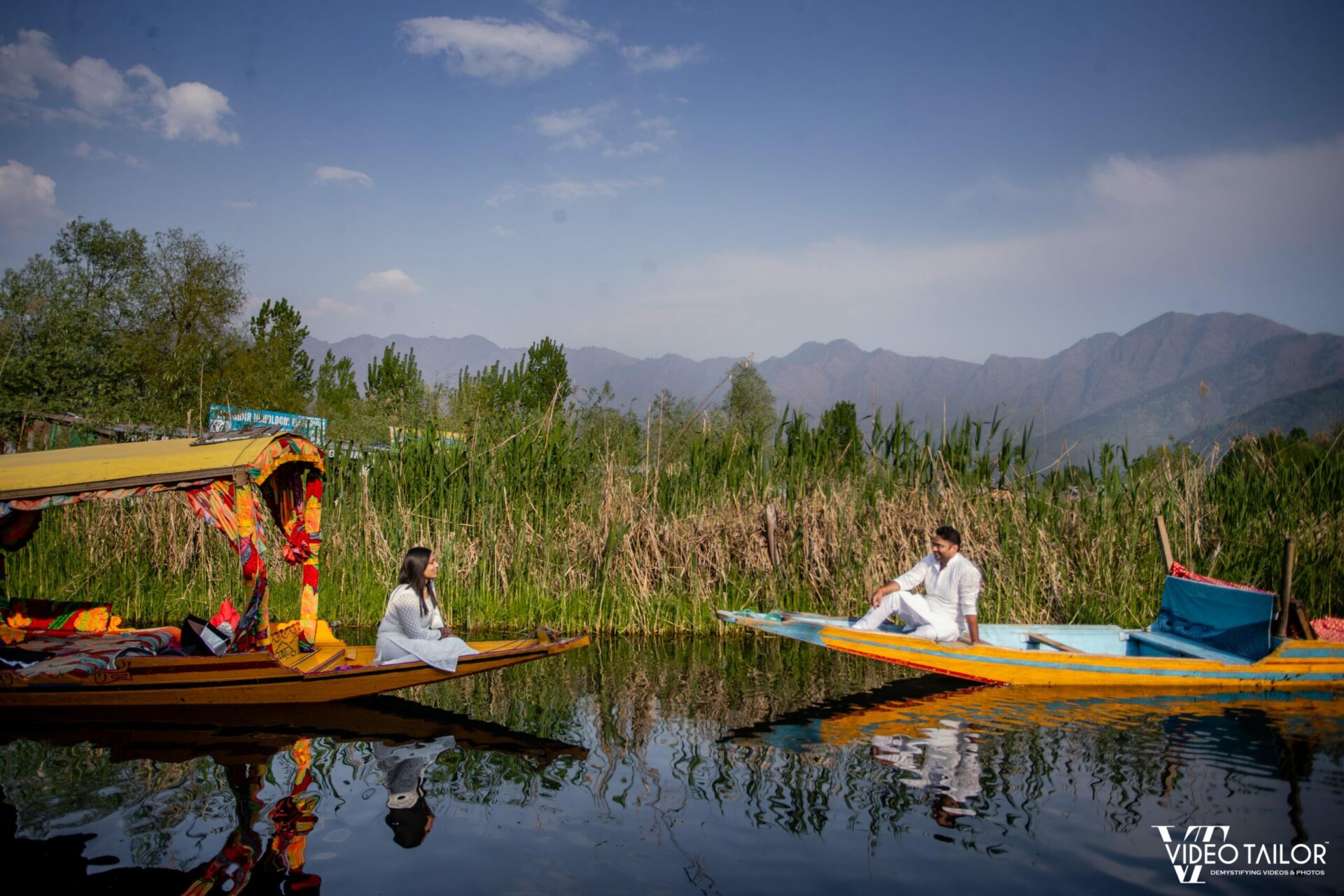 Get on a Shikara and embrace a few of connection with nature and one another. The colorful boats and Kashmiri costumes will definitely be splendour in the pallid smoky backdrop. Sounds worth capturing a picture? Definitely!
PARI MAHAL
Pari Mahal or the 'Abode of Angels' is a splendid seven storied architecture built on the remnants of Buddhist monasteries. It is a garden and more of a house for some remarkable monuments. No doubt that the Pari Mahal is extremely scenic but it is at its best on a bright and sunny spring morning.
The advantages of having Pari Mahal as a location chosen for pre-wedding shoot in Srinagar are that, it is close from many other locations and is situated on a mountain which overlooks the city of natural wonders.
Perfect time for a pre-wedding shoot in Srinagar
The perfect time for a pre-wedding photo shoot in Srinagar depends on what you want to capture.
SPRING
If you choose Srinagar for a photo shoot with vibrant and colourful flowers with butterflies kissing over their petals and the amazingly clear view of pristine mountains Spring is the right season for your pre-wedding shoot in Srinagar.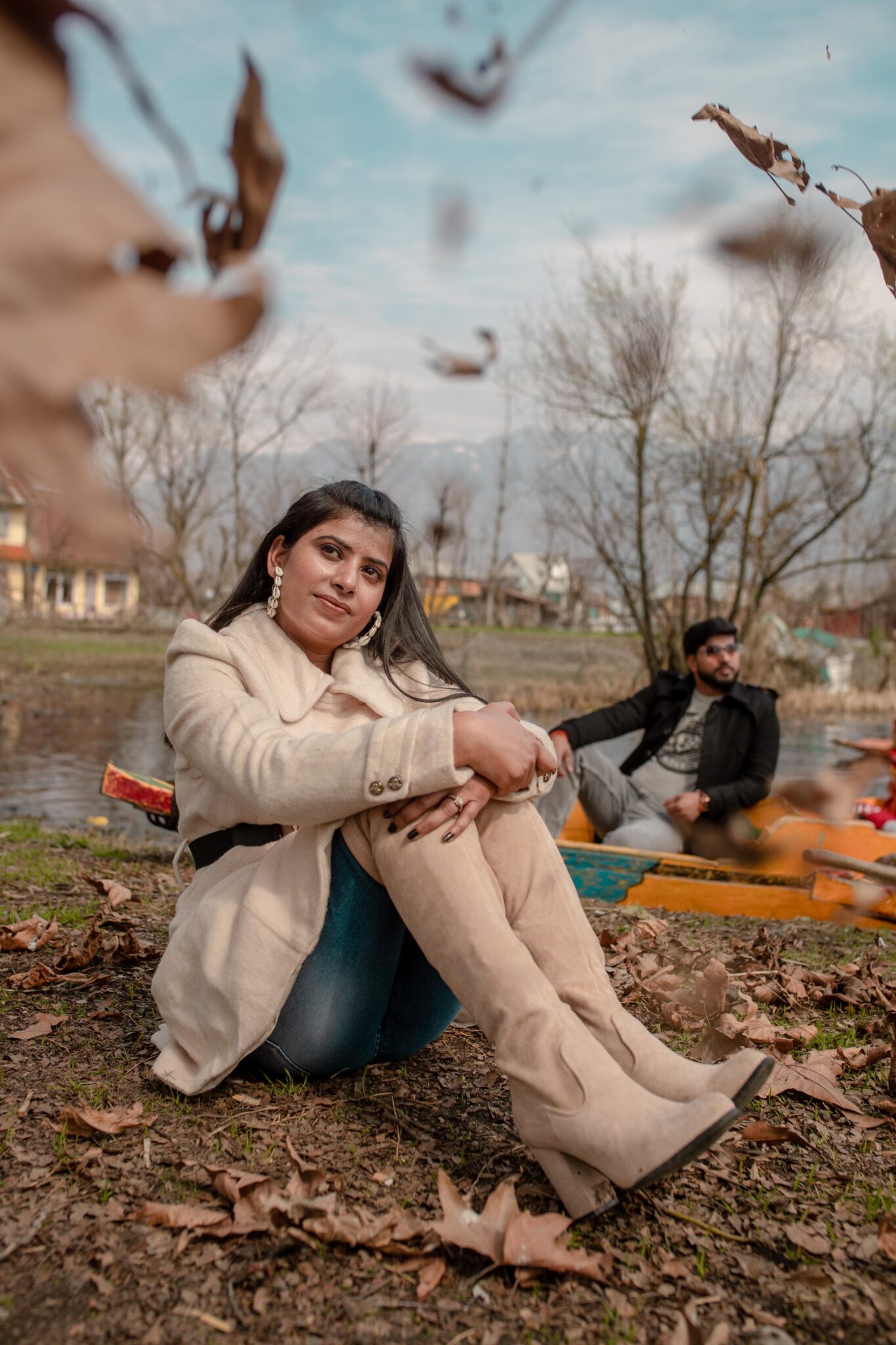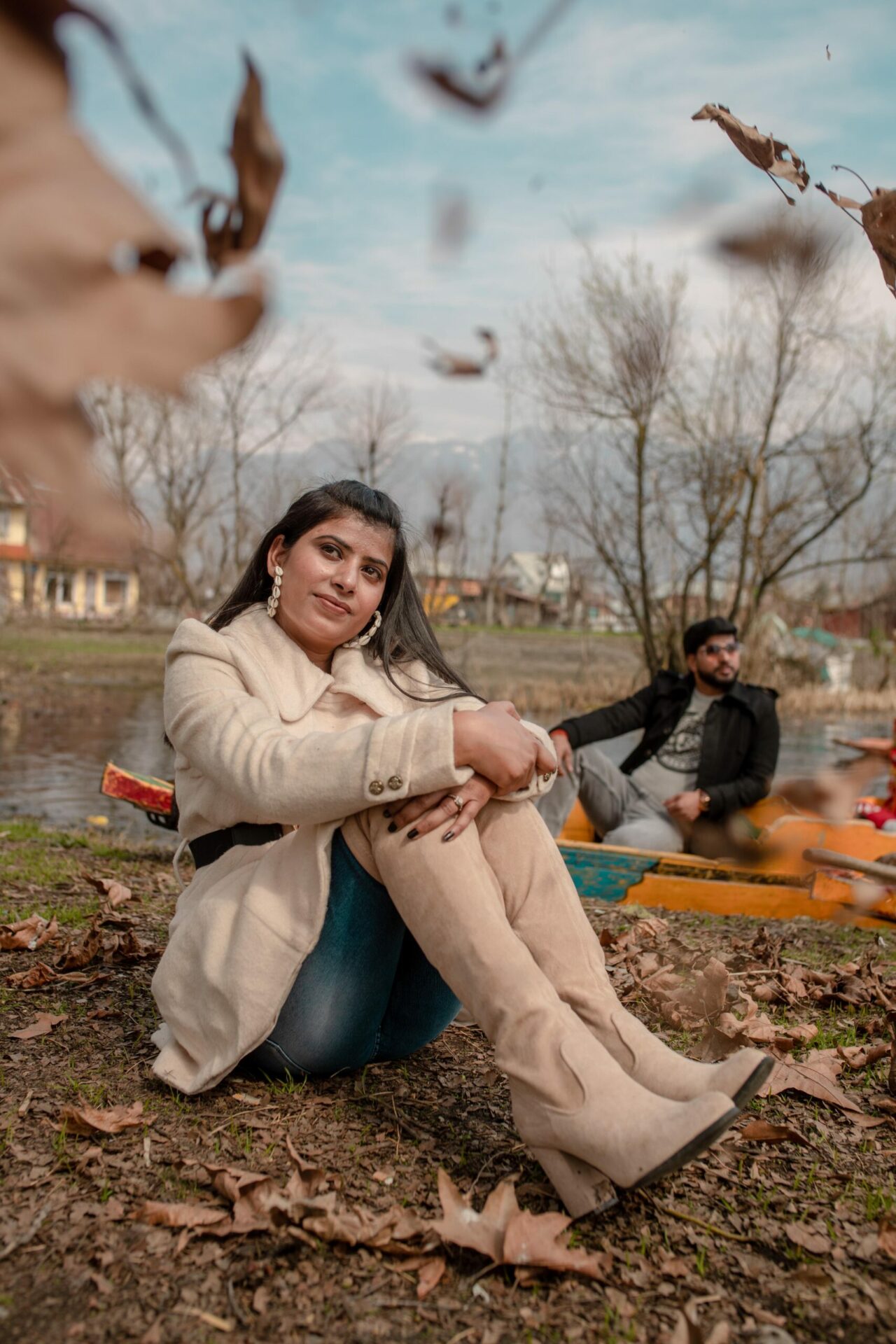 It would also be easy to travel in this seasons and boating will also be feasible.
WINTERS
All these advantages of pre-wedding shoot in Srinagar will seem tasteless if you crave for the season of snowfall. Winters are another lovely season which offers a magical backdrop in the pristine mountains.
Your pictures in this season will share a sense of purity and love in an incredible combination. The woods appear more pleasing to the eye and the marvels of the weather are beyond something that could be penned.
The locals are seen in their 'Phiran' with 'Kangris' merrily celebrating the onset of the beautiful season. A pre-wedding shoot in Srinagar is perfect if snow is all you want.
Problems you may face while shooting in Srinagar
One is more likely to be dazed by the vintage silver headgears and shawls worn by kashmiri women, deep vivid colors, aesthetic flowers, chinnar leaves, Shikaras, snow, and all that beauty you find in Srinagar.
But organising a pre-wedding shoot in Kashmir is not that a piece of cake. You may be interrupted by few problems on your way.
WEATHER
Keep a note of the weather conditions of two or three weeks prior to your dates of pre-wedding shoot in Srinagar. Although the weather is more likely to be the game changer at the last moment. You need to assure some precautions and preliminaries before packing for Srinagar.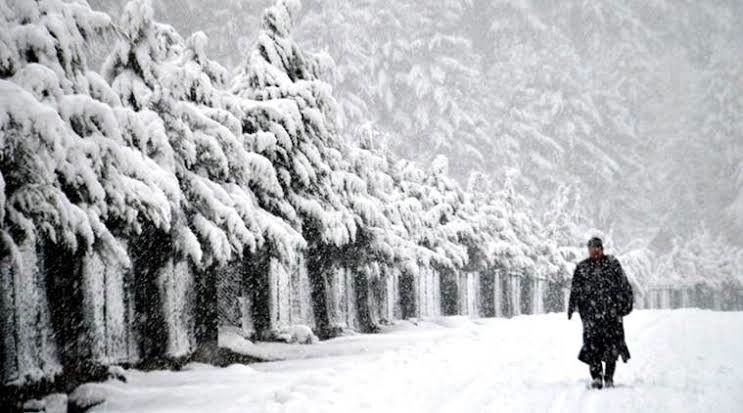 It is really difficult to shoot in rain and heavy snowfall because the equipments may get damaged. Also these weather conditions may cause health issues which leads to the delay in shoot.
UNEVENNESS
Another challenge is the terrain sometimes it is really difficult to carry the props and the shooting apparatus along with you to an altitude. Because of the unpredictability of the weather the terrain never remains the same.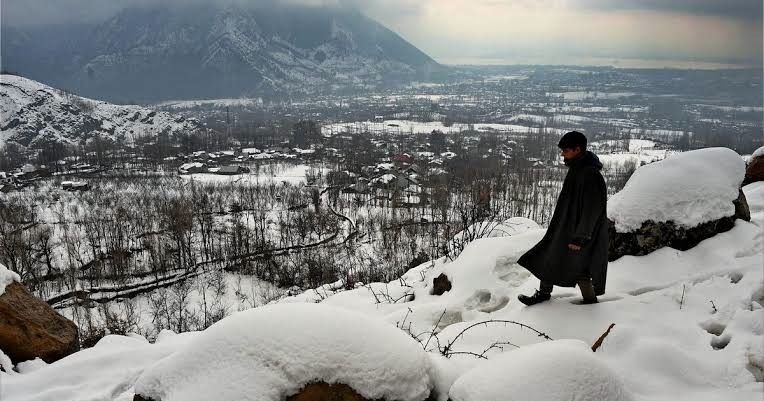 Especially if your shoot is planned in winters you might experience a delay and a hard time searching for suitable dresses. If you are not comfortable at high altitudes remember to carry medicines prescribed by the physician. the dropping pressure may also cause Annoxia.
EITHER SPRING OR FALL
One heartbreaking fact is that you have to choose between the season of flowers and the season of snow. You might be lucky enough to have snowfall in spring but that's a matter of luck.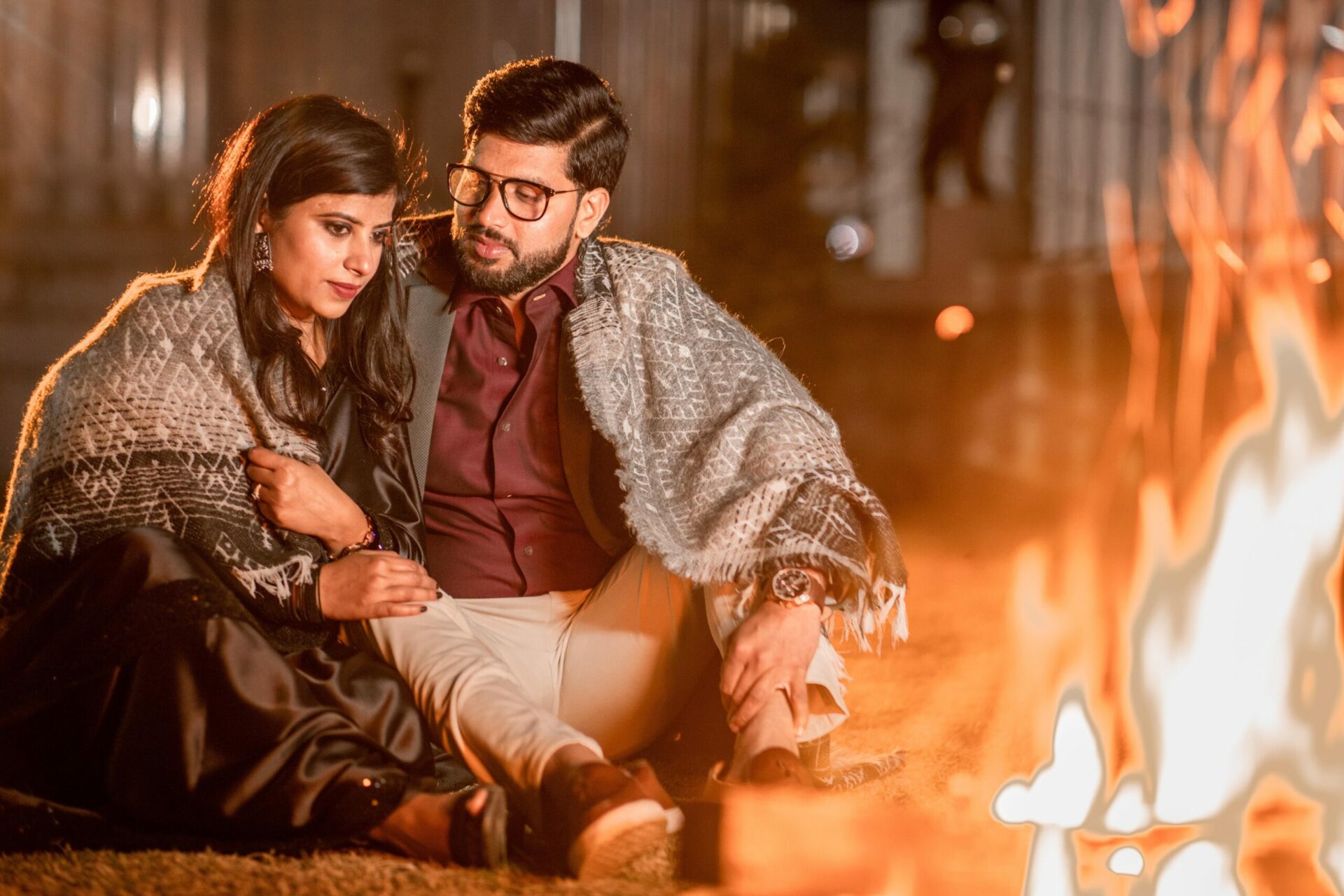 Beside these problems pre-wedding photo shoot in Srinagar is an enthralling idea which has been inspiring people who travel all the way to Kashmir just to add a little more romantic hue to their pre-wedding photo shoot. The Sheikh ul-Alam International Airport commonly called Srinagar Airport helps us save much time but still any shoots in Srinagar may get delayed or prolonged due to distance, unpredictable weather and health issues.
Besides this there are many pre-wedding shoots successfully organized in Srinagar since so long now it's chance to add your name to the list.