Heavenly Pre Wedding Shoot In Rishikesh
May 13, 2022
Pre Wedding Shoot In Rishikesh
There are a lots of pre wedding shoot locations around the country which are famous for their fascinating backgrounds perfect for a pre wedding photo shoot. Many are confused to pick one out of these best places. Here is the answer, Rishikesh. It is located in the Dehradun district of Uttarakhand, this beautiful city proves to be a treasure for its visitors. It is a vibrant city which is known for providing the people exactly what they are looking for. Rishikesh is Known as the ancient city and this city is blessed with Garhwal Himalayas and the holy Ganges. This picturesque city is known for its beauty, adventure options and the other magnificent places.
The crowd of the city mostly consists of  adventure, leisure and culture lovers. While on your trip to Rishikesh, don't miss a chance to visit few of places like Lakshman Jhula, Ram Jhula, Neel Kanth Mahadev Temple and Rajaji National Park. If you are going for your Pre Wedding Shoot In Rishikesh, do visit the places mentioned in this blog. Here is the list of some of the places which will make your Pre Wedding Shoot In Rishikesh even more enticing.
Best Pre Wedding Shoot Locations In Rishikesh
Lakshman Jhula
Rishikesh is not only about ghats or temples, here you can also witness some of the best structures as well! One such structure is the Lakshman Jhula, which is a suspension bridge that connects Tehri and Pauri districts of Uttarakhand. The story of this bridge is related to Ramanyana and according to legends, Lakshman, brother of Lord Rama, crossed the holy river Ganga at this spot. The architecture brilliance of this structure makes it one of the most visited tourist places in Rishikesh.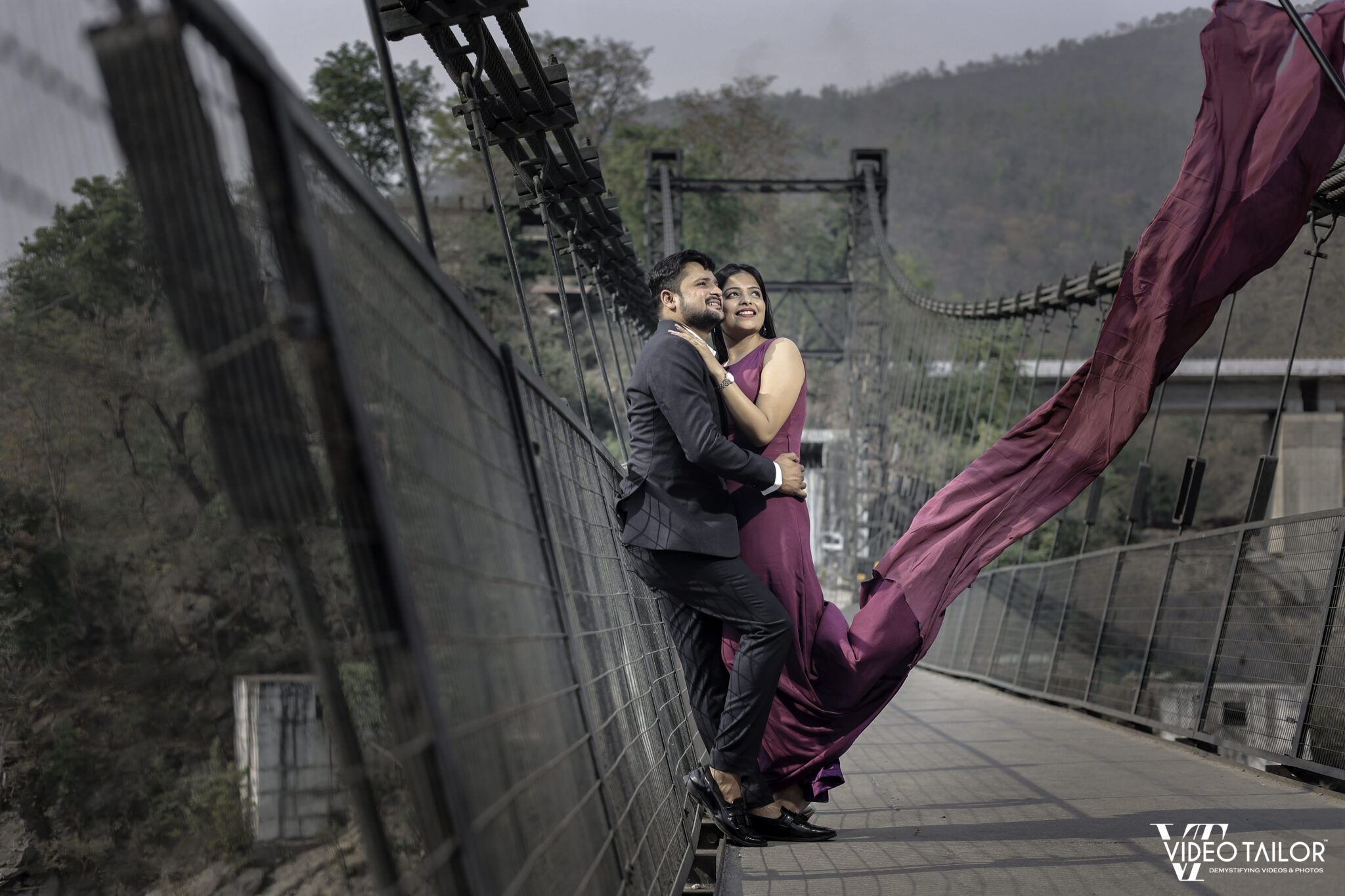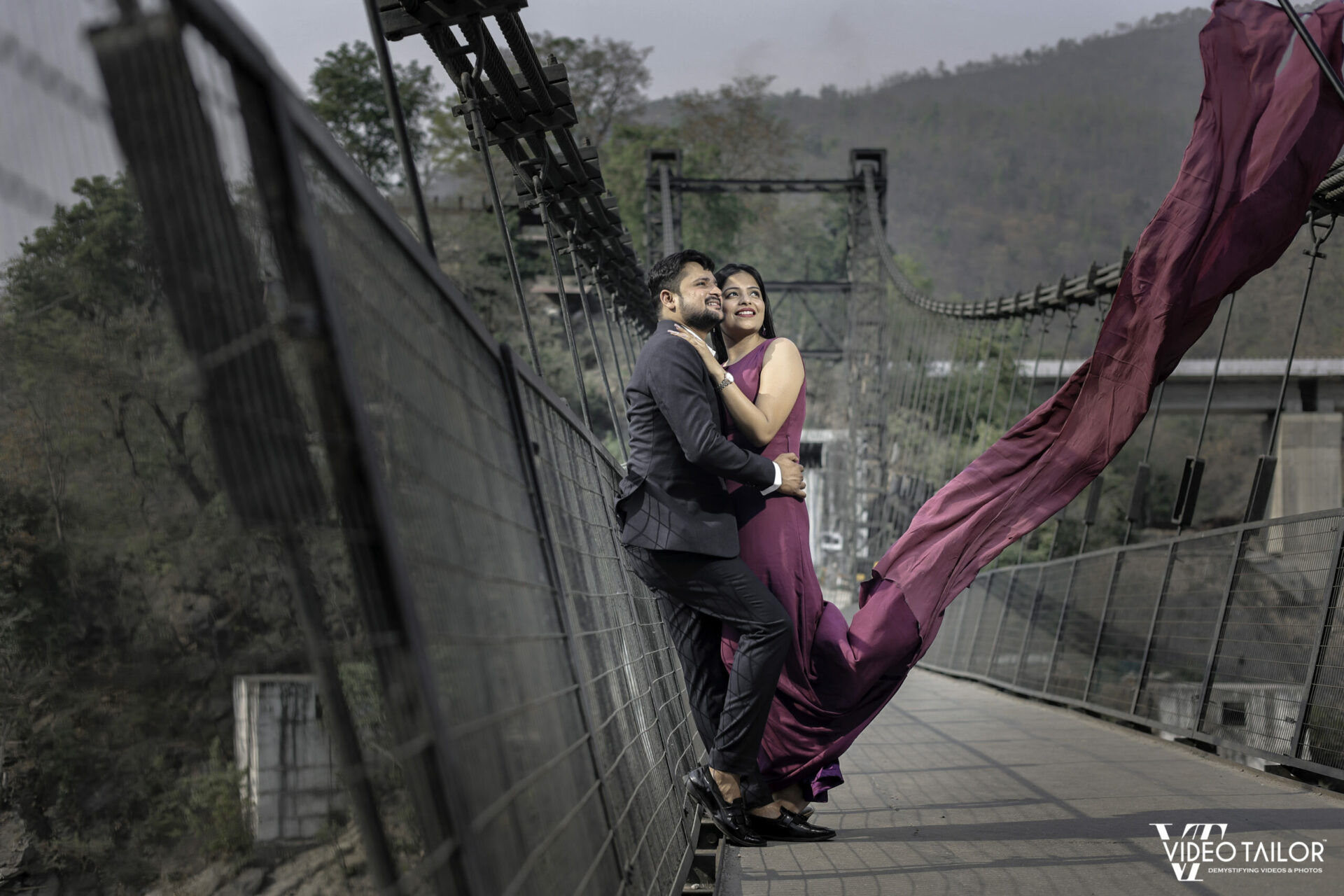 Best time to visit : March – October
Entry Fee : N/A
How to Reach :  It is easily accessible from the Haridwar-Rishikesh highway. The bridge is right in the middle of the town. As it is one of the central landmarks here, it is quite easy to locate.
Timings : 5:00 AM – 10:00 PM
Neer Gaddu Waterfall
Neer gaddu waterfall is situated around 6km from Tapovan. This Waterfall is a true delight for the visitors of Rishikesh. There are a lots of things that makes this waterfall, one of the most picturesque places like shallow pool, water flow and the beauty around the waterfall. This is the most ideal place for the nature lovers and the people who love peace. For the people who are looking for pre wedding shoot locations, Neer Gaddu Waterfall proves to be a heaven. The beauty of this place gives the best pictures. You can also indulge in adventurous activities near the waterfall.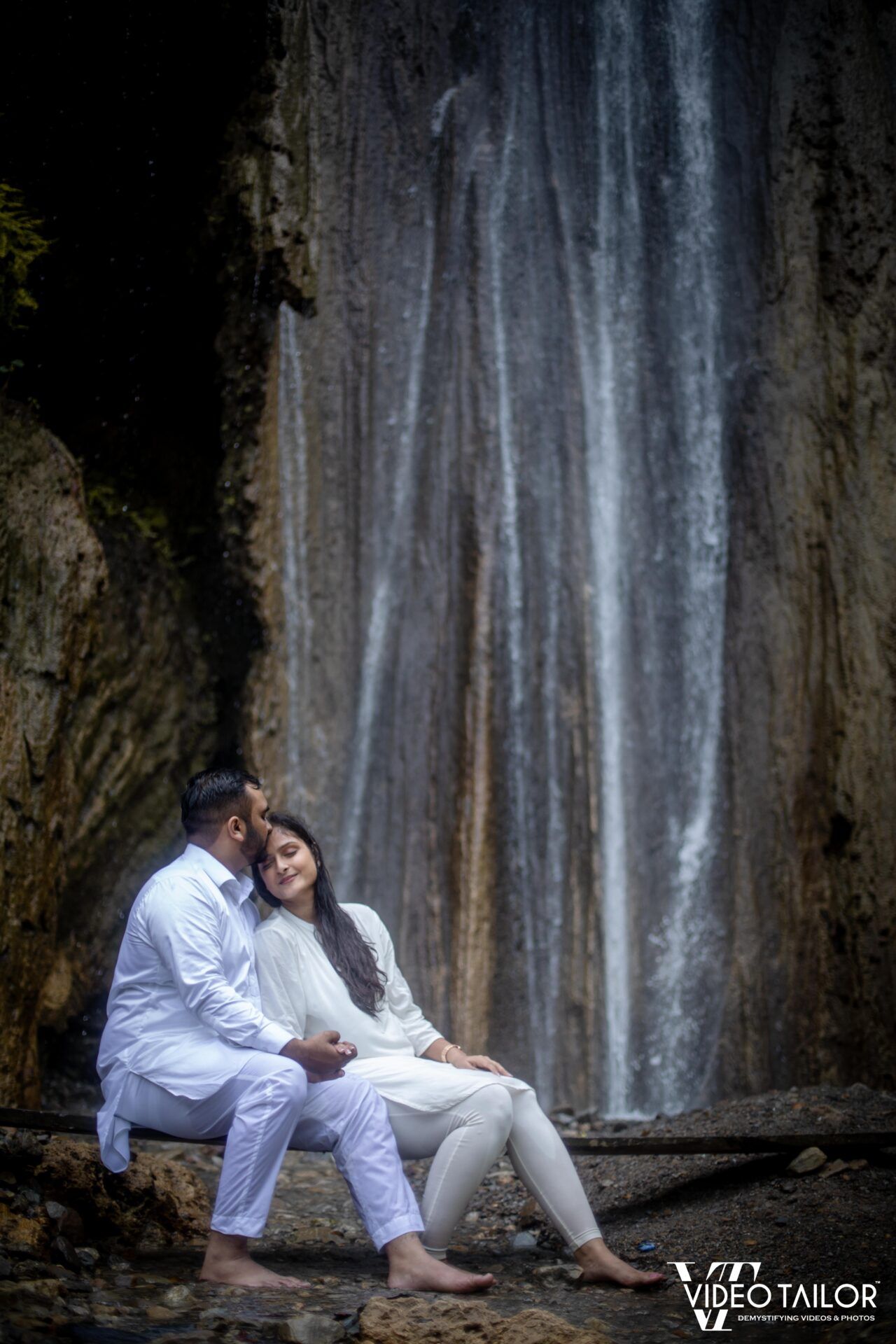 Best time to visit : October to April
Location : 5 Km From Lakshman Jhula
How to Reach : You can this place by trek only. The trek route to the Neer Gaddu waterfall starts 3 km away from Lakshman Jhula on the Badrinath Highway.
Entry Fee : INR 30
Haridwar
Haridwar is located 24km from Rishikesh and in ancient times, it was also called as 'Gangadwara'. Haridwar is known as one of the seven sacred places in hindu religion and also depicts culture of India. Har ki Pauri is the most famous sightseeing destination in Haridwar. It is one of the best places to visit near Rishikesh and the place will surely give you the best pictures to click for your album.
Best time to visit : August to February
Nearest Airport : Jolly Grant Airport
Kaudiyala
Kaudiyala is the one of the best and largest beaches on the banks of river Ganga. This place is famous for adventure activities such as rafting, camping or trekking. This place offers a peaceful and perfect atmosphere for spending holidays and weekend getaways. The beauty of the ganges and the picturesque and the beautiful landscapes attracts many tourists every year making it a hub of all adventure activities in Rishikesh. You can  get clicked and enjoy at the same time.
Best time to visit : March to June and September to November
Location : Near Rishikesh, on the way to Devprayag
Nearest Airport : Jolly Grant Airport, Dehradun
Ram Jhula
Ram Jhula is located 3km from the heart of the city and this 450ft bridge connects the banks of the Ganges with Shivananda and Swarga ashrams at both of its ends. This is another architectural marvel in Rishikesh and an important landmark. Same as Lakshman Jhula, it was also once a jute bridge, and comes in the list of important places of Rishikesh. You can enjoy the panoramic views of the Ganges while crossing the bridge. It serves as an ideal destination for the photographers to click some amazing pictures.
Best time to visit : September to March
Entry Fee : N/A
Nearest Airport : Jolly Grant Airport
Neem Beach
Neem Beach is one of the best places for visit and it is the end point of river rafting in Rishikesh. People who are adventure enthusiast can go for Shivpuri river rafting or marine drive river rafting. You can enjoy these activities with your partner while getting clicked.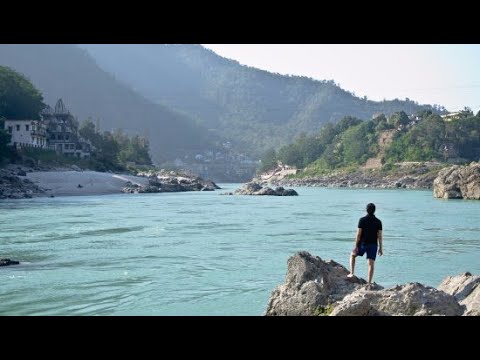 Best time to visit : September – October and  March – April
Entry Fee : There are different packages for rafting and other Adventure activities.
Timings : 8AM–8:30PM
Nearest Airport : Jolly Grant Airport
What to Carry :  Must carry T-shirt,Knickers and Floaters for river rafting. If you are going for Camping and trekking, carry – torch, warm clothes, trekking shoes, tent, sunglasses .
Namami Gange Resort
Situated on the banks of river Ganga, Namami gange resort  is perfect for a stay and good pictures. The place is surrounded by beauty of nature. You will get good pictures here and you can get a good place to stay at the same time.
Best time to visit : September to April
Location : Located 11 km from Neer Garh Waterfall and 34 km from Dehradun Airport.
Nearest Airport :  Jolly Grant Airport
How to reach : You can hire either a taxi or board a bus from the airport.
These were some the must visit places in Rishikesh. If you visiting this place, do visit these mesmerizing locations and get the best pictures.