Top 10 Pre Wedding Locations In Udaipur
May 13, 2022
UDAIPUR The city of Lakes :
With the ever increase craze for destination weddings and pre wedding photo-shoots, people are combining the two with having pre wedding photo-shoots at destinations. Today we cover the top  Pre Wedding locations in Udaipur for a  Photo-shoot. Udaipur is a beautiful city with many hidden spots that will satisfy your wanderlust and also give you spectacular photos. For recently betrothed couples a destination Pre wedding photoshoot gives them the chance of having a vacation together, spending some quality together and get excellent clicks to capture the romance and chemistry.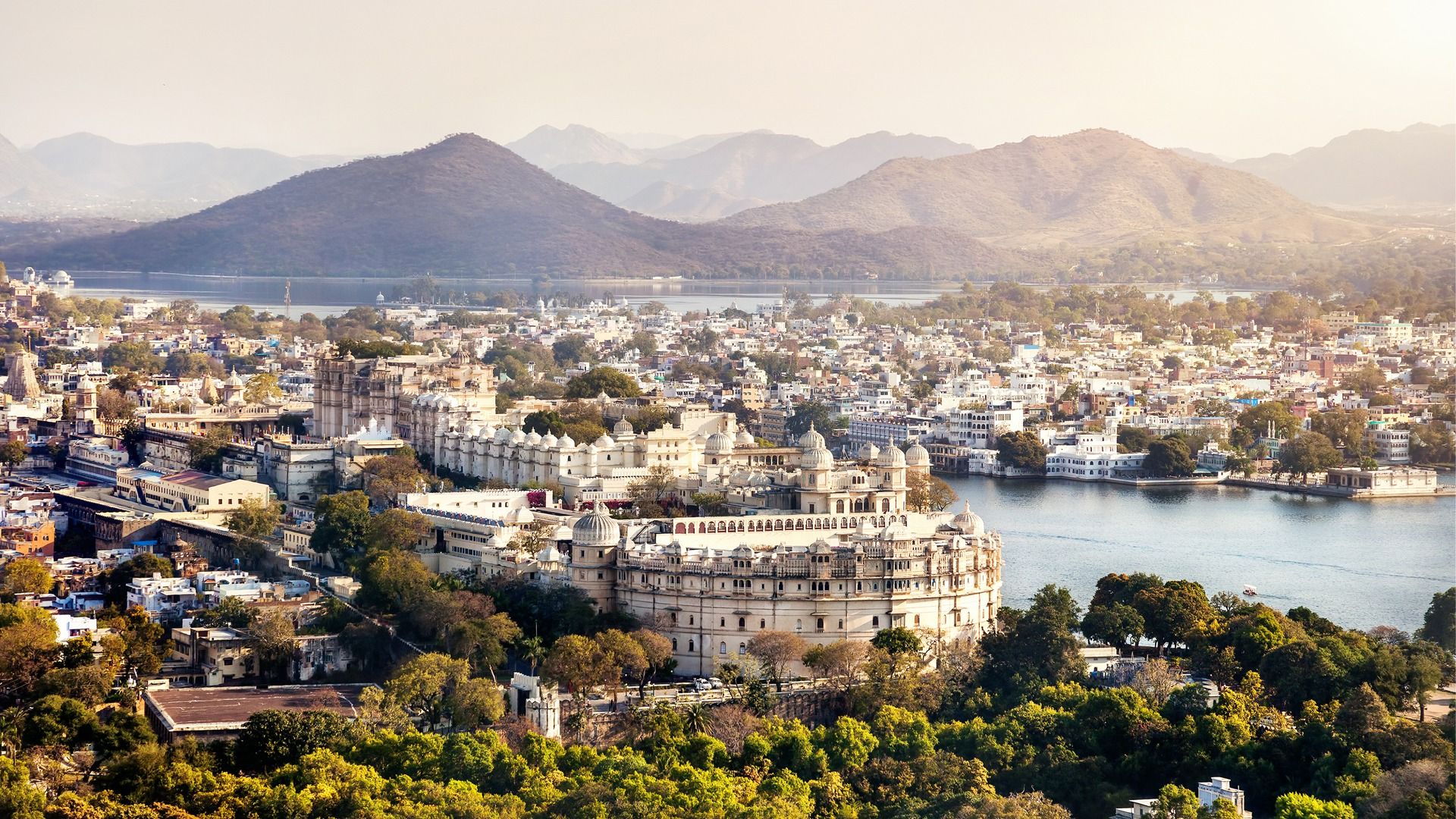 We explore a few of the hidden gems, beautiful locations in Udaipur – The City of Lakes.
These are our top picks of Pre Wedding locations in Udaipur with no particular ranking, just places we feel would be something apart from the league to give you a memorable experience and everlasting scenic photos.
TAJ LAKE PALACE
One of the top picks for all destination weddings The Taj lake Palace is one of the most scenic palace in Udaipur.
Taj Lake Palace is a luxury hotel, which has 83 rooms and suites featuring white marble walls. The Lake Palace is located on the island of Jag Niwas in Lake Pichola, Udaipur, India, and its natural foundation spans 4 acres The hotel operates a speed boat which transports guests to the hotel from a jetty at the City Palace. This Majestic hotel provides you with gorgeous views and is a superb place to relax and unwind with your better half.
Check out their website at The Taj
RANAK PUR
A village nearby Udaipur that is more of a location choice nowadays for pre-wedding shoots because of its luxurious resorts and a symbolic natural arena that have scenic views to capture romantic moments of couples in the frame of memories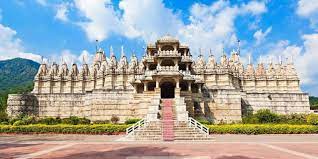 Surely you have heard about this village in some movie, TV serial. Want your pre wedding photoshoot to be be a hot conversation topic? Go traditional and discover the culture of Rajasthan with authentic location and atmosphere.
KUMBHALGARH
One of the renowned places in the outer zones of Udaipur that has got a beautiful fort with splendid greenery and also the best of resorts to look around for royal rocking view. So, what more a couple can desire to have a pre-wedding shoot.
The Kumbhalgarh fort is the second biggest fort in RAJASTHAN after the Chittor fort and with a wall over 38 km long, the fort is among the largest walled fort in the world.
Hotel Fateh Garh
Situated right in the middle of Udaipur, Hotel Fateh Garh is a quaint and secluded hotel, offering a fascinating accommodation to one and all, way from the noisy, eerie and dull city life. The hotel has already been recognized all around the globe being listed in the Hot List for 2009.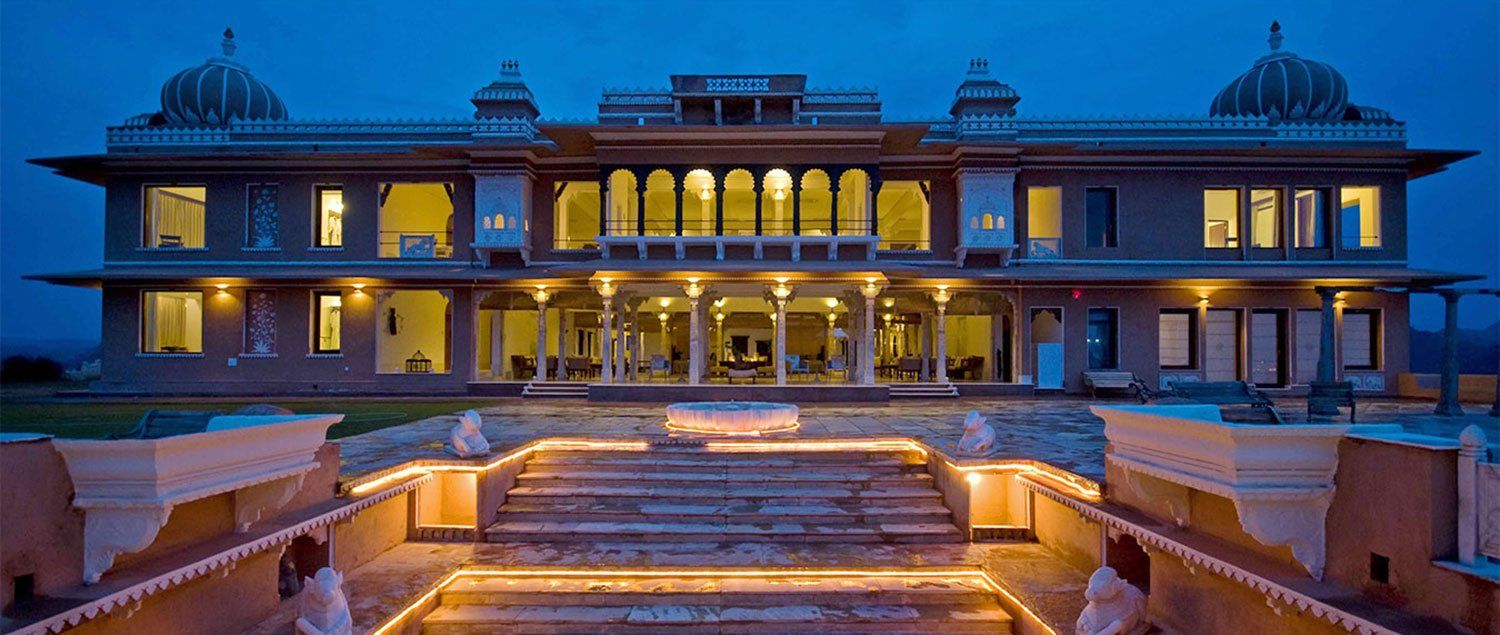 Want to unwind from your hectic schedule of job life ? Plan a pre wedding photoshoot and relax with your partner here for starting your married life with rekindled romance and chemistry.
Radisson Blu Udaipur Palace Resorts & Spa
Radisson chain of hotels is known now for their excellent hotels all over the country. One of their gems is in Udaipur. Excellent hotel services are topped by beautiful scenic locations in and around the hotel that make for an impeccable destination for couples to visit and escape the busy, tensed life.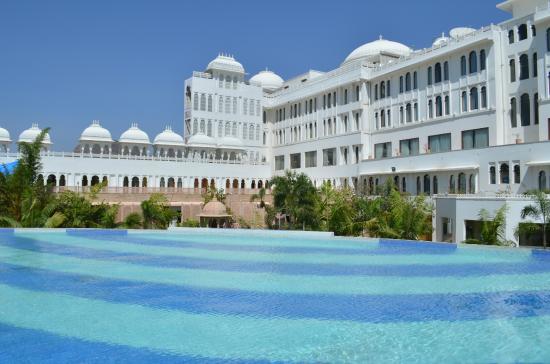 Book a room and take a couple of days off before you get busy with the marriage rituals.
The Leela Palace
Another Modern Palace located on the banks of Lake Pichola; one has to take a boat-ride to reach The Leela Palace. Also this palace offers a special couple's package called 'Romance at Leela' that offers a couple's spa treatment, destination dining, an exclusive bathing set-up, wine and chocolates to increase the love quotient and an exotic boat cruise.
Your pre wedding photoshoot will be the buzz amongst your relatives if The Leela is associated with it. Romance is their USP and the destination should definitely be amongst your top picks.
Pipliya Ji
Around 25kms from the city one can step onto the most exciting Pre Wedding Locations In Udaipur. Not really listed in top hill stations in India Pipliya ji should be on your radar if you want to take a vacation and escape the city heat. Once you reach the highest peak of the village, you will experience speedy soothing wind at that altitude also if it is the monsoon season you'll be surprised to watch the monsoon clouds covering the mountain region, also light drizzle to lighten the mood.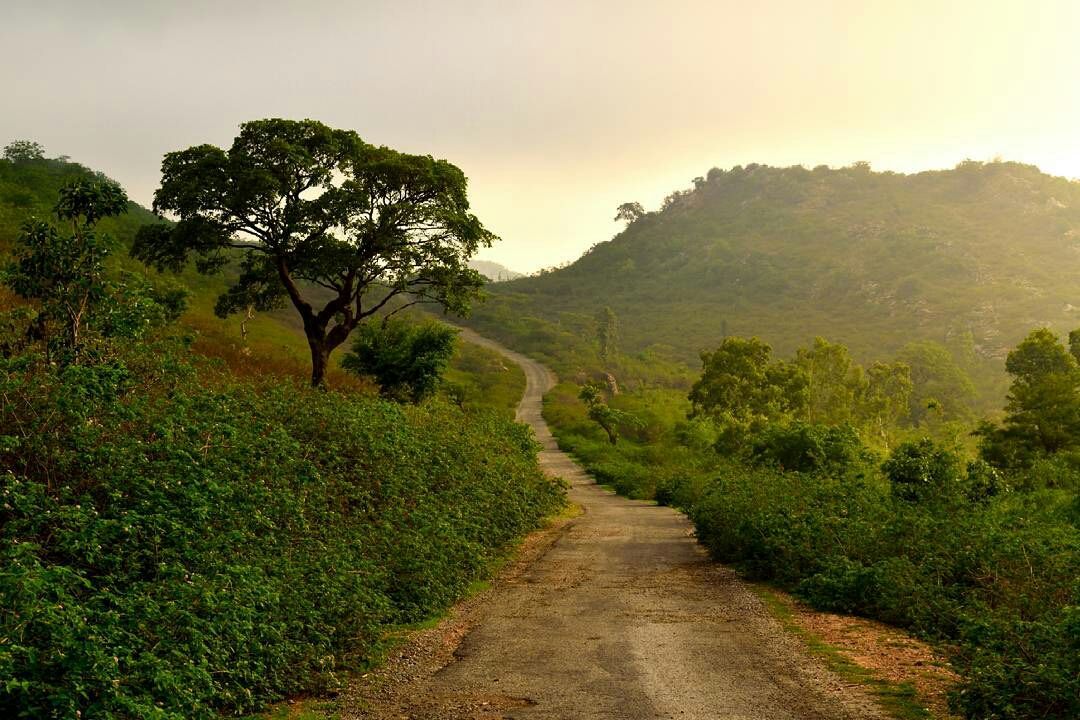 Finalise this destination if you want beautiful pictures in lush green backgrounds and a place not known by a lot of people. Your Pre Wedding Photo shoot is bound to be spectacular and full of exotic views if you choose Pipliya ji amongst all the choices.
Ghats of Udaipur
Astonishing and solitary, Ghats of Udaipur namely Gangaur Ghat, Ambrai Ghat, and Lal Ghat are one of the best places to have pre-wedding shots in Morning and Evening time.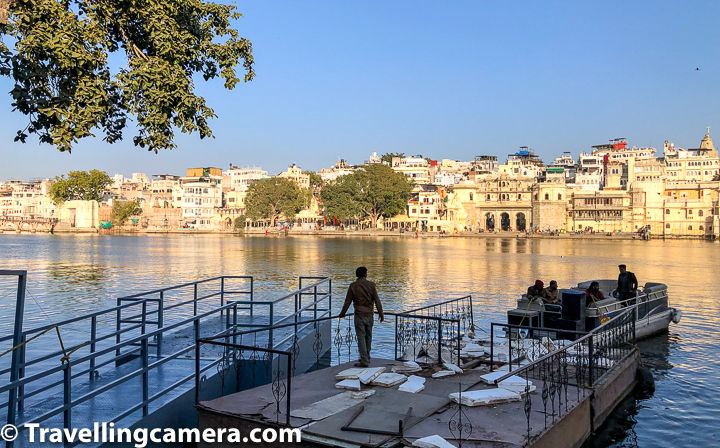 Ghats of Udaipur aren't famous for their auspicious value , They have more scenic value than holy significance. All the ghats are associated with lake pichola and were constructed by Maharaja's. They have a grand style of construction and are sure to leave you mesmerized and people curious as to where could you find such excellent places that are not that famous.
Rajiv Gandhi National Park
Why pay so many bucks for huge lush gardens provided by the resorts, if one can shoot in an extravagant garden with an extremely low entry fee. You can shoot in the vast garden area, near the fountains, also in the children's park area.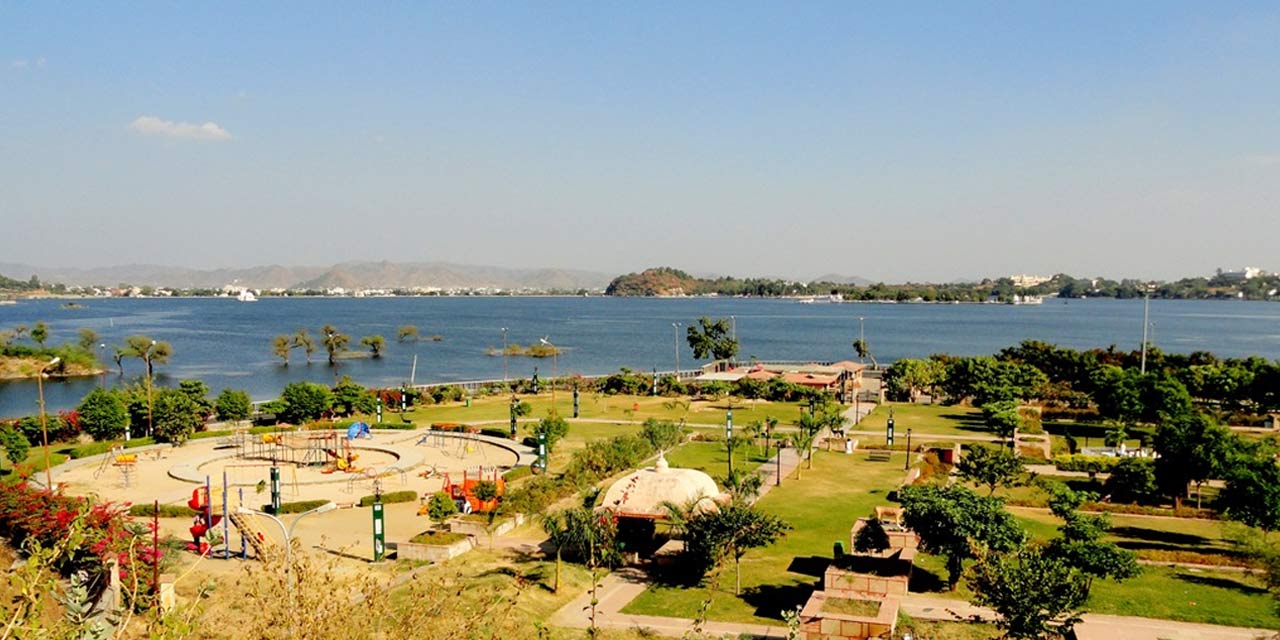 Udaipur is a magnificent city and not all of the locations mentioned are free. If you want to ease on the expenditure on the location The park offers you the best of both worlds. Your vacation will be perfect in Udaipur and your photos will have all the greenery to soothe your eyes.
Chandani Village Udaipur
Chandani is a small village located on the NH-10 (Udaipur-Ahmedabad Highway), the village is the untouched beauty, a stream of water flows through the village that provides various locations that can serve as the nature's effect in the pre-wedding shoots.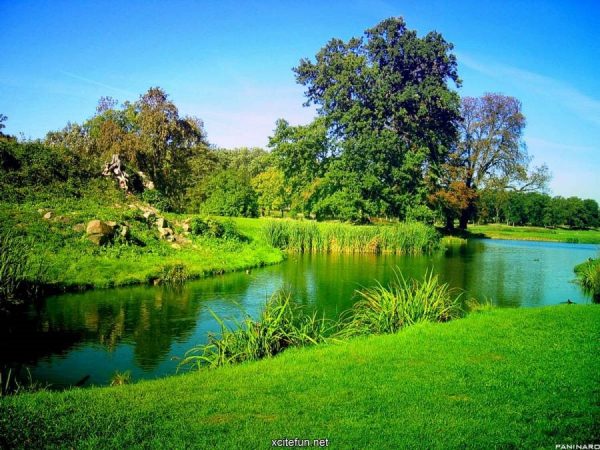 If you are a fun loving couple and capturing the spark between is something on your mind than chandani village is something that can quench your thirst for adventure. Get clicked while splashing water over each other and eternalize your bubbly spirit.
Video Tailor Review
Although Udaipur is a beautiful place and each and every one of the Pre Wedding Locations In Udaipur is magnificent not all of them are free. Also hiring a good photographer will give you the most bang for your buck.
We at Video Tailor can provide you with excellent photographers and videographers for your pre-wedding shoot, covering your ceremonies. We offer all capturing solutions under one roof.