Fascinating Pre Wedding Shoot Locations In Punjab
May 10, 2022
Pre Wedding Shoots In Punjab
"Do it Big , do it right and do it with style"
Punjab is a state in Northern India and smiling soul of India which is also called "Land of five rivers"  Sutlej, Ravi, Beas, Chenab And Jhelum. It is homeland of India's largest Sikh population.
The scenic locations, rich history and famous sites are the reason why Punjab is one of the famous and important state in India. It is a land of Luscious Food, culture, happiness and colours. Some of the Popular reasons are:
Bhangra , which is a popular dance form famous all over the world.
Punjabi festivals like Lohri, Baisakhi, Basant etc.
Wonderful architecture and places of worship.
Local cuisine like Makke di roti with Sarson ka saag topped up with gobs of ghee , all types of paratha's with Lassi.
Here, You can take a ride on tractor and get captivating pictures with your partner.
Don't forget to Get cool pictures in Sarso Ke Khet in a Bollywood style.
Plan your Pre Wedding Shoots In Punjab next time, as you will get the incomparable options for Pre Wedding Shoots In Punjab.
Places To Visit In Punjab
1. The Film City

The film City is in Ludhiana. It is also called Punjab film City and is designed by highly experienced architects. You will get the best services here and you can get clicked here with different backgrounds
and props are also available at this place.
Entry Fee : Entrance fee is Rs. 350/- including dinner
Timings : 9:00 AM to 6:00 PM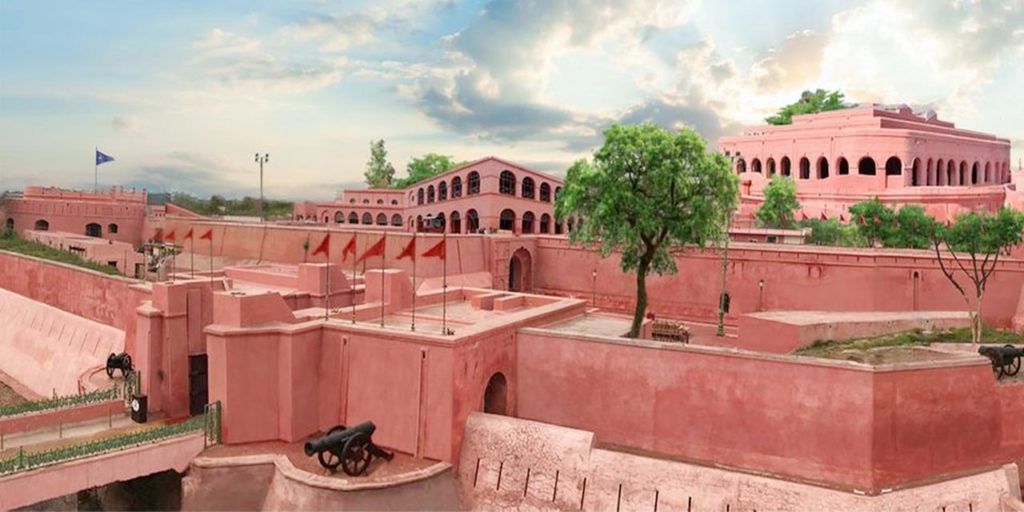 2. RDB Fort Or Doraha Fort

Doraha fort or the Rang De Basanti fort is near Ludhiana. It is the famous fort and it was named after the shoot and success of the movie Rang de Basanti at this place.
It comes in the list of one of the best picturesque locations in Punjab for your Pre wedding shoots.
Nearest Airport : Ludhiana Airport (LUH)
Best Month to Visit : October to February
How To reach : You can hire a taxi or cab from the airport. Nearest bus station is in Ludhiana.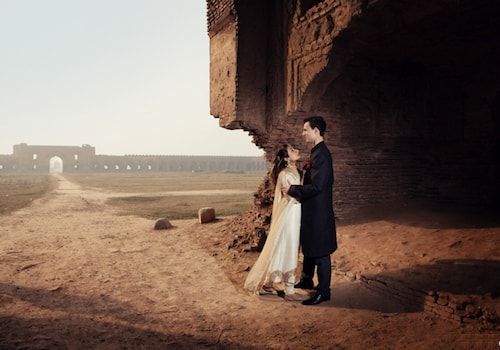 3. Sukhna Lake

Sukhna Lake is one of the best man made lakes in India. It is a major tourist attraction in Chandigarh and you will get facilities of boating, rowing, sailing, kayaking and water throughout the year. In the Evening, you can enjoy the best sunsets at this place.
One can get the nice pictures at this place plus you can also enjoy the beauty and the adventurous activities.
Entry Fee : Free
Best Month to Visit : August to October
Timings : 5:00 AM – 9:00 PM
How To reach : It takes about 36 min to reach Sukhna lake from Chandigarh airport. You can easily hire a can from airport to reach this place.
4. Garden Of Silence

Garden of Silence, also known as Buddha Peace Park is located at the end of Sukhna lake. This garden is bit different from other gardens as its specially built for Meditating purposes. One can sit in Peace here and the can listen to the chirping of birds and can feel the slow wind at this place.
Visit here in Morning and evening time for the nice photoshoots.
Best Month to Visit : October to February
Timings : 6AM–10PM
Entry Fee : Free

5. Moti Bagh Palace
Moti Bagh Palace is in Patiala and it is an aw-inspiring four storied structure with gigantic stone walls. You can get the experience of Forts of Rajasthan as Rajasthani style of architecture is followed in this palace. It also has a palace made of glasses known as Sheesh Mahal.
There is an alluring rope bridge called Lakshman Jhoola, that connects Motibagh Palace with Bansar Garh. Here are multiple places where you can get clicked.
Timings :10:00 AM – 5:00 PM
Entry Fee : Free
Nearest Airport : Chandigarh Airport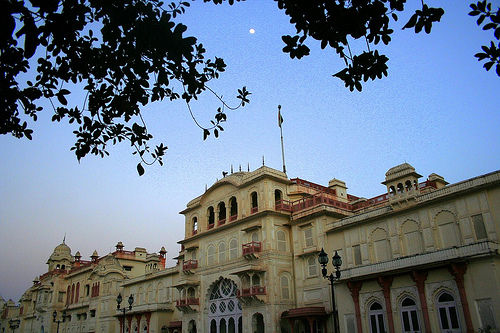 6. Rock Garden

Ned Chand Rock Garden is a sculpture garden in Chandigarh spread over 40 acres of land and is also known as Rockery or an Alpine garden. The best thing about this garden is that everything here is made from waste materials like bangles, wires, ,electrical waste, tiles, broken crockery etc.
All of the sculptures will help you get the fantastic pictures.
Best Month to Visit : October to March
Timings : 9:00 AM to 6:00 PM
How To reach : The rock garden is situated at Uttar Marg in Sector 1, 1.5 km from Sukhna Lake. Buses and auto rickshaws are also easily available.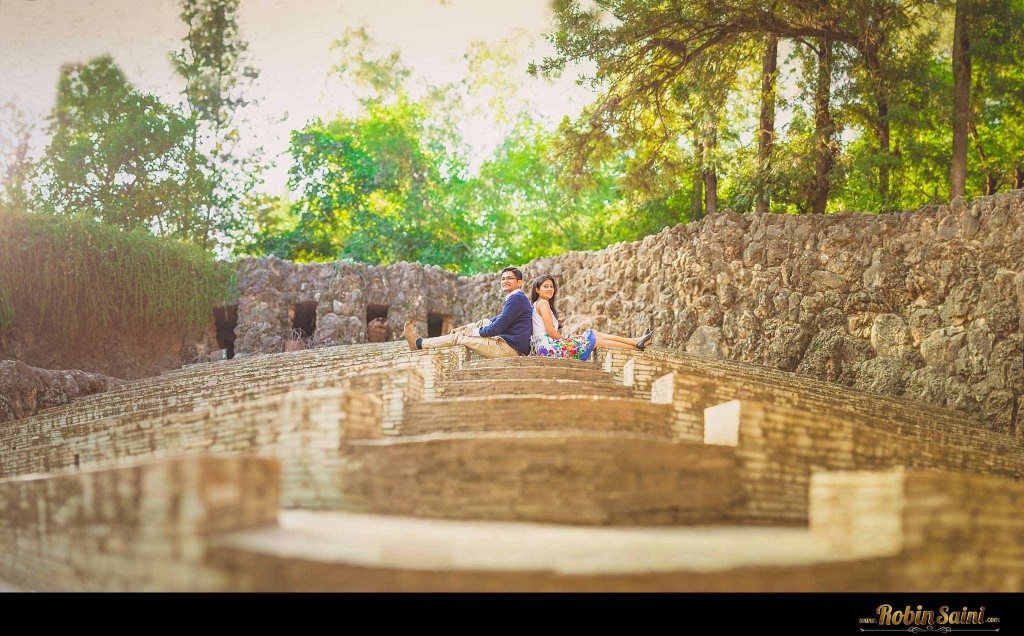 7. Mughal Sarai

Mughal Sarai or Doraha Sarai is located at Doraha in Ludhiana District. It is also known as Mughal caravan sarai's.
You can visit this historical place anytime and the best part is there is no entry fee. People love to spend time here peacefully with nature. The ruins will act as a nice background for your shoots.
8. Gobindgarh fort

It is a historic fort located inside the Lohgarh Darwaza on the Old Cant. road in Amritsar. You can experience beautiful and authentic art of Punjab as it has various art and craft forms such as copper and brass products, phulkari, sarkanda baskets, jutti etc under the same roof which adds to the beauty of the Fort.
You can the most amazing views here and the best pictures for your album.
Best Month to Visit : September to March
Timings : 10AM–10PM
Nearest Airport : Amritsar International Airport
Entry Fee : INR 25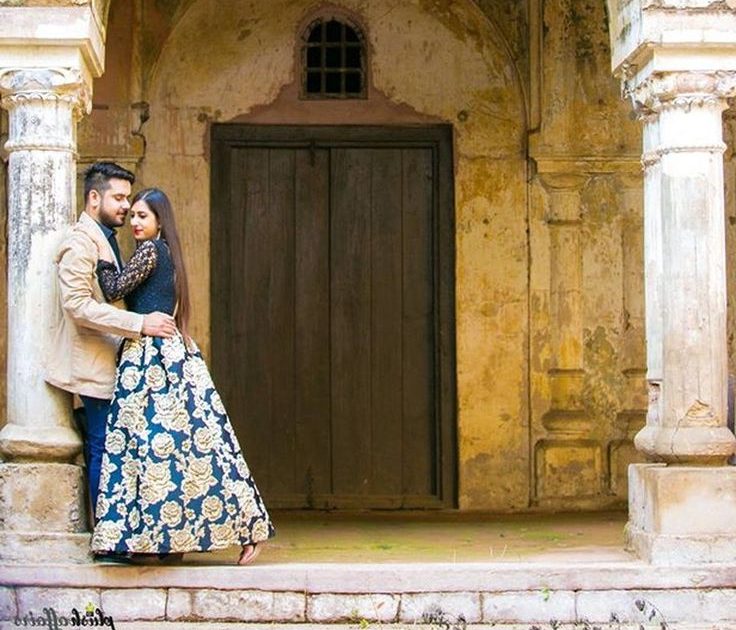 9. Phillaur Fort

Phillaur fort, also known as Maharaja Ranjit singh fort is a symbol of the potent heritage of Punjab and is situated in the town named Phillaur. You can visit this place from November to March and there is no entry fee. It is open on all days except Sundays.
It is a must visit place as you will surely get the best shots for your album.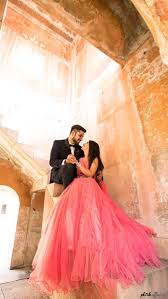 10 .Rose Garden

Zakir Hussain Rose Garden is a botanical garden spread over 30 acres of land and it has 50,000 Rose bushes of 1600 different species. Festival of Gardens is one of the events held in Rose Garden during February month.
People love the fragrance of flowers and the scenic beauty of this place.
You should surely visit this place, if you are going to Punjab. The roses will add charm to your pictures.
Entry Fee : Free
Best Month to Visit : August to february
If you are next one to get married, don't think about any other place and plan your Pre Wedding Shoots In Punjab. It will be Worth it.