Top 10 Pre-Wedding Shoot Locations in Gujarat
May 10, 2022
CELEBRATE YOUR PRE-WEDDING SHOOT IN GUJARAT – THE LAND OF JOY COLORS AND FESTIVITY
Wedding is a special occasion in every life. To fill your pre-wedding shoot with colours of festivity check out these Top 10 Pre-Wedding Shoot Locations in Gujarat.
Gujarat is a land of brilliant colours, spell-binding vistas, royal palaces, and the amazing white desert of Kutch. Gujarat is one of the most admirable locations for a romantic outing and before you set on the journey of your married life check out some amazing pre-wedding shoot locations in Gujarat.
Here is a list of Top 10 Pre-Wedding Shoot Locations in Gujarat:
1. CHAMPANER

Champaner is a city of great historical importance located in the lands of Gujarat. It is blessed with the antiquity of various forts, a palace, and several mosques etc. The city was deserted centuries ago but is retained as it is till date.
The city has got such a picturesque landscape that it was featured in the Oscar-nominated film- Lagaan. Its intricacy and historical aura make it a perfect place to include in pre-wedding shoot locations in Gujarat.
For a classical pre-wedding shoot backdrop Champaner is equipped with locations that perfectly compliment your styles like the Champaner fort, Vada Talav, Amir Manzil and many more.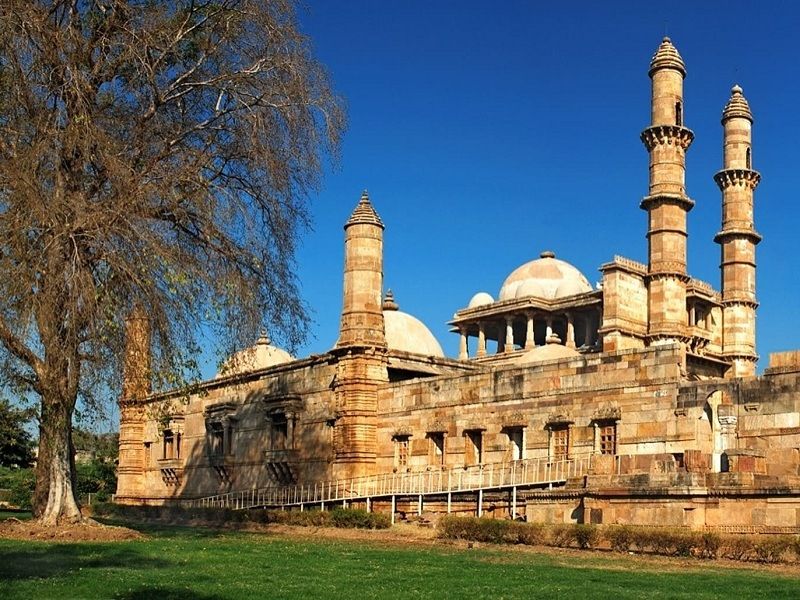 2. THOL LAKE

The vast expanse of this artificial lake is dawned by the glistening beam of sunlight dancing on its waves imparting a golden hue to the shimmering waters.
Thol lake is most suitable in pre-wedding shoot locations in Gujarat. The setting acts as a majestic backdrop for a romantic photo or video shoot, especially during sunrise or sunset.
With birds of the Thol bird sanctuary refining, the exquisiteness of the pictures the moments captured by the lens are thoroughly spellbinding.
A wide variety of admirable pre-wedding shoot poses are possible with this arrangement. Ethnic and traditional wears make the pictures more charismatic.
Best time to visit: November-February
Nearest Airport: Sardar Vallabh bhai Patel International Airport
Permits Needed: nil
Entry fee: 30
Timings: 6:00 am – 5:30 pm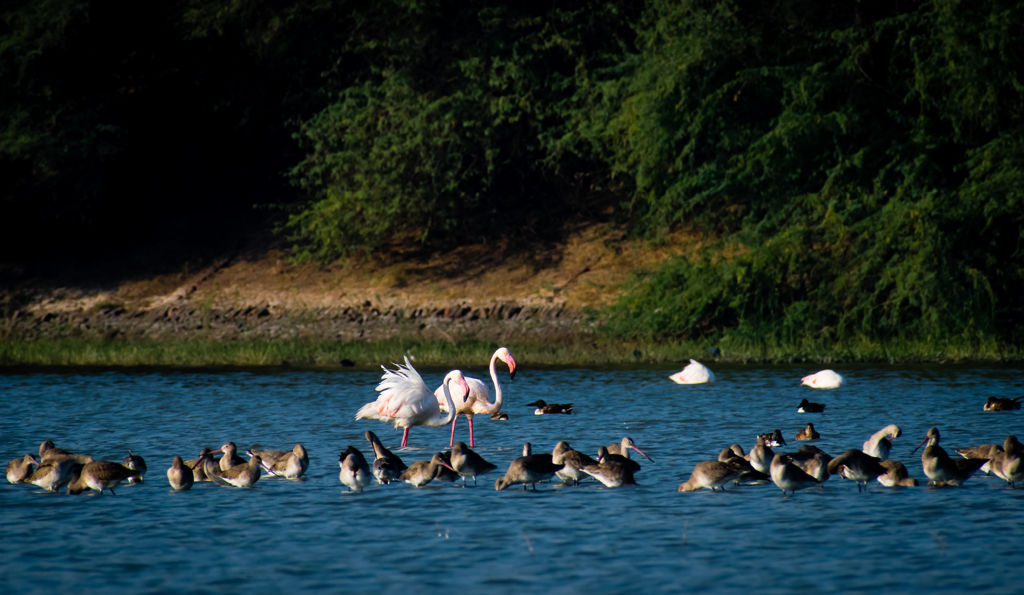 3. POLO FOREST

Desiccated leaves embellish the ground and the glimmer of sunlight peeps in through the shades of trees to bless the surroundings with an aesthetic aura. What else can constitute perfect pre-wedding shoot locations in Gujarat?
So the best idea would be to pack all the bright and colorful dresses from your wardrobe along with some dazzling accessories and set out for an expedition that marks the beginning of your married life.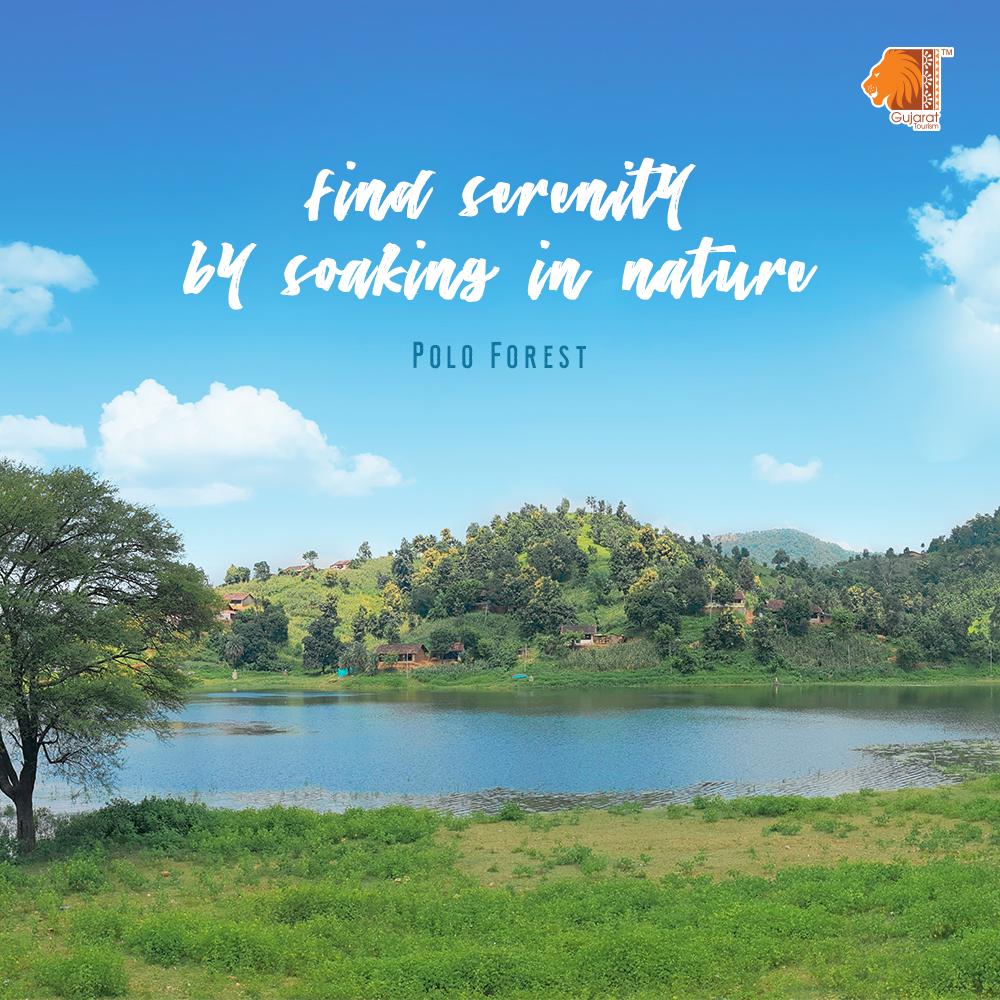 4. UPARKOT FORT

If the antique is what you are looking for there could be nothing superior to the Uparkot or upper citadel in Junagarh. Designed with utmost intricacy and gilded with the most amazing and stunning decorative this place makes you fall in love not only with each other but itself.
A unique and traditional way of celebrating the pre-wedding season is to include Uparkot in your pre-wedding shoot locations in Gujarat and preserve those memories in your pre-wedding albums or at your bedside to wake every morning beside a beautiful memory.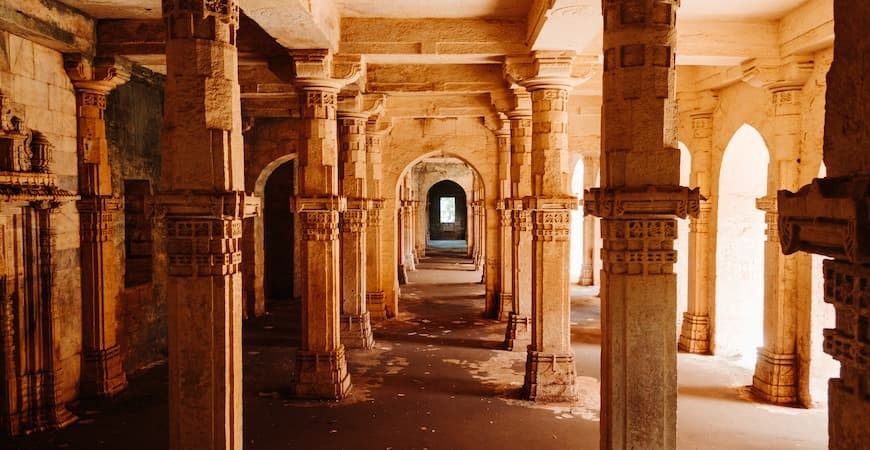 5. WHITE DESERT KUTCH

What was your first thought about a Pre-Wedding Shoot?
If you thought that it should be creative then Rann of Kutch is heaven for your pre-wedding shoot. The backdrop is pretty beyond imagination and the tranquil white sand provides a plain canvas to paint to your style.
White desert is an artistic idea while considering pre-wedding shoot locations in Gujarat. Every color light or dark, bright or sober plays with the white aesthetics of the background in an amazing manner. Besides being a land of creativity the white desert also offers you props like the locals, the camels, and the traditional of Gujarat.

6. ELLIS BRIDGE

Bollywood has always been an inspiration when we Indians think of a pre-wedding shoot. With hairs flying off and some coy smiles on the abashed faces of lovers your pre-wedding album will surely be ecstasy.
Apart from this if you are missing an unconventional yet historical background for this you are omitting a great opportunity of making your pre-wedding shoot locations in Gujarat ideal. Ellis Bridge standing ajar connecting two ends of the Sabarmati river has a historical touch and just like all bridges is a blessed place for amazing pictures and videos.
Most romantic scenes in movies are shot on bridges and Ellis Bridge can be the one for your movie!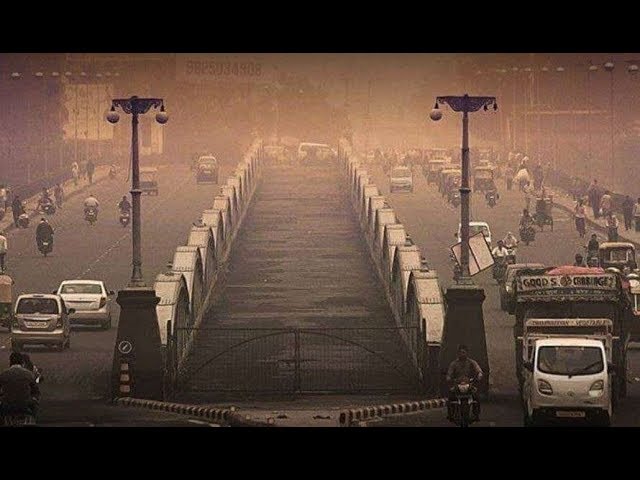 7. SARKHEJ ROZA

Not only historians are in love with ancient treasure we too are a die heart fan of historical monuments for their history and of course for the unmatchable architecture.
The commencement of wedding is with pre-wedding time and if you are one of the lovers of past then you must plan your pre-wedding shoot locations in Gujarat.
Sarkhej Roza is an example of one of the most artful pieces of architecture in Gujarat. Designed in influence with Persian, Mughal, Hindu, and Jain forms of architecture the tomb is the pride of Gujarat.
8. PAVAGADH PANCHMAHAL

Gujarat is not a place all about deserts and forts. It has much more to explore. Either you want a blend of hills and history or you are just bored of palaces and just want to chill Pavagadh in Panchmahal is waiting for you.
Offering a fairly dense canopy that sieves the sunlight like a mesh and numerous places not worth missing in pre-wedding shoot locations in Gujarat to be a memorable one are some essential features of Pavagadh. The placid environment will captivate all your weariness and put you into an eternal love story whose destination would be your marriage.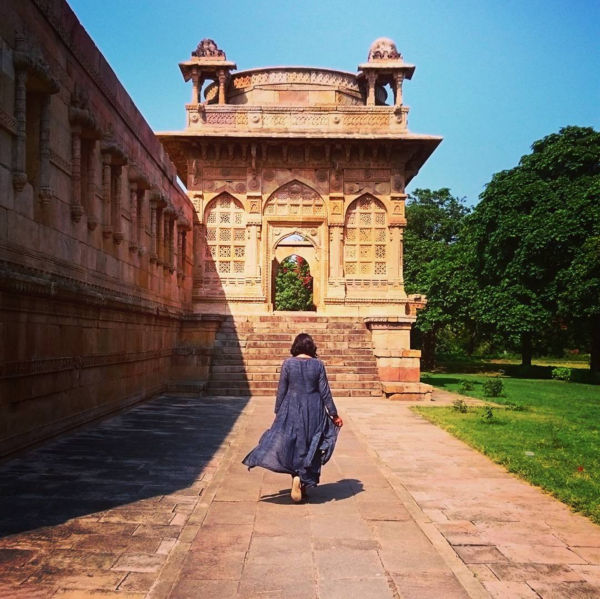 9. ADALAJ STEPWELL

Pre-wedding shoot locations in Gujarat would sound incomplete without the inclusion of Adalaj stepwell.
Why include a stepwell in a pre-wedding shoot?
Keep note of this that Adalaj stepwell is not just like any stepwell, years ago it was built and served as an oasis amidst the arid environment but the architecture that encircles it was designed with such obscurity that it got popular as a delicacy in Gujarat that people from far off places visit every year.
The sophisticated wood carvings and the unparalleled vista of Adalaj stepwell shall very well fancify your pre-wedding shoot in Gujarat.
10. NALASAROVAR

Brightly shining sun over the head and sparkling water below the feet, the wind gently kissing your hairs and birds singing the song of love merrily – this is exactly how one could wisely knit the beauty of this place in words.
The shoot in the middle of the water, hand in hand with your partner fulfils the purpose of a pre-wedding shoot.
Pre-wedding shoot locations in Gujarat have diverse awesome places if you count and Nalasarovar is unmistakable to be included in the top 10 for its priceless manifestation and photographic scenery.

Wedding is once in a lifetime occasion so it should be a grand one. Gathering all your small moments of happiness and joy and weaving all of them to form a beautiful album is essential to preserve them for a lifetime. Just and most suitable for your experience to be a wonderful one look out for some pre-wedding shoot locations in Gujarat.