Elegant Pre-Wedding Photoshoot in New Tehri
May 15, 2022
Pre-Wedding Photoshoot in New Tehri
To dream for a pre-wedding photo shoot is common these days.  Well, the trend can go normal but the fascinating places add up the exciting fun and pleasure.  We have a new location on our list, New Tehri. So, dear lovely couple, are you dreaming for some hilly and peaceful sober pre-wedding site.. Go for a pre-wedding photoshoot in New Tehri.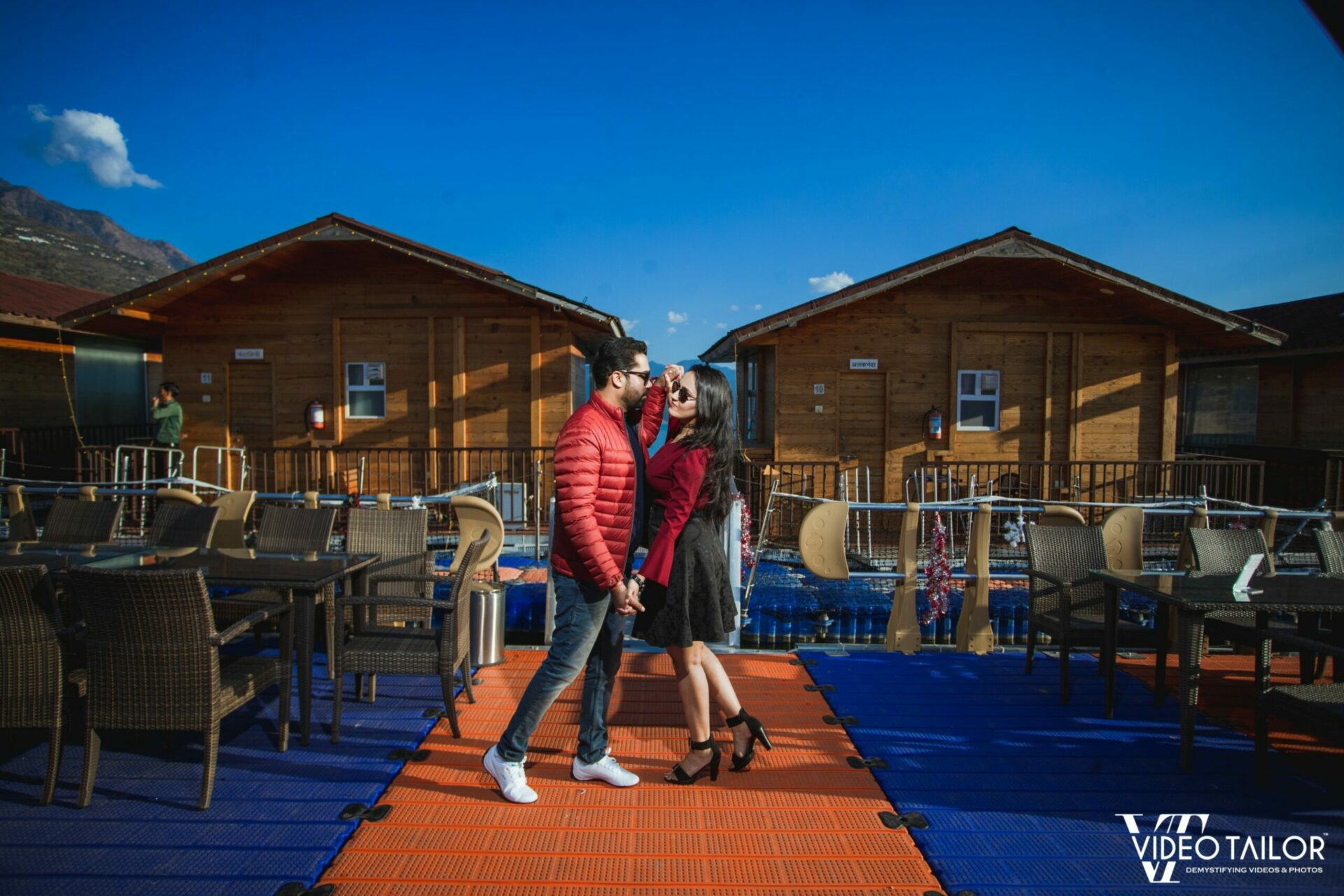 New Tehri is a city that belongs to Uttarakhand.  New Tehri, has various sightseeing place that fascinates the visitors and makes Tehri an elegant place for a tourist visit and also for a pre-wedding shoot.
The ruins of Old Tehri is under water and the New Tehri is set with modern form. There are places in Tehri wherein one can enjoy the trekking and mountaineering fun.  The pre-wedding photoshoot in New Tehri would be thrilling and adventurous one as the mountaineering and trekking will add fun to the New Tehri visit.
This location is famous for the tourist visits because of lake fun-filled led exciting sports like boating, paragliding, hill station view, adventure.  This location is preferred for all kids, family, couple, and friends. So, for the couples it can be a ravishing backdrop location for their pre-wedding photoshoot at New Tehri.
Places to visit in New Tehri are listed below:
Pantwari Village (4 hrs 39 mins)
The Pantwari is a village at Dhanaulti Tehsil, located in Tehri Garhwal district. From the Kendriya Vidyalaya Tehri Garhwal it covers 131 km which takes up to 4 hours and 39 mins to reach Pantwari. This Pantwari Village is basically a base camp for Nag Tibba Trek. Here one can find the number of species, birds, natural colors, oak trees, and mountain peaks. The trek is throughout winter season when almost any of the trek in higher Himalayas is closed. From Delhi, this trek is for 3 days which actually makes it exciting and ideal one for a weekend fun.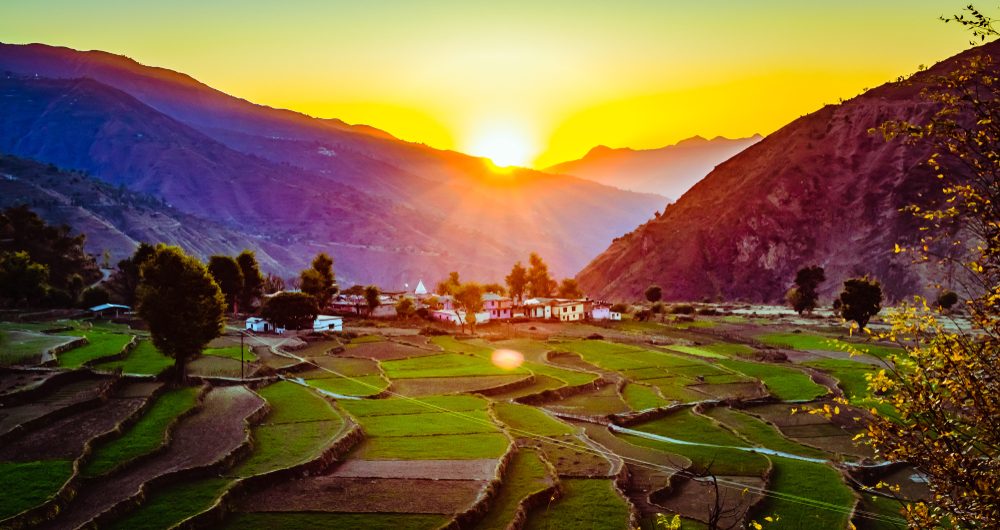 This can even be a good choice for the pre-wedding photoshoot in New Tehri as all these adventurous games and fun will add thrill and uniqueness to your pre-wedding shoot. The couple can enjoy and spend some pleasurable time while having the Pre-wedding photoshoot in New Tehri. All these adventurous poses will make your pre-wedding photo shoot different and simply unique from others. Everyone makes out the loving and sweet looking shoot, you can try a unique style and unique location for your pre-wedding photo shoot.
How to reach– there isn't any railway station in an area of 10kms.  You can de board at Dehradun and hire a taxi or can take a bus to Pantwari.
Time Consumed– 3 hours 21 mins (90 kms)
kirtinagar (2 hrs 30 mins)
Kirtinagar is a small town basically situated on the banks holy river Alakananda. Kirtinagar is in Srinagar. Apparently 4 kms from Srinagar, and From the kendriya Vidyalaya Tehri Garhwal it takes 2 hours 30 mins.
Couples here can have the best shoot as this place is a heaven for them.  This soothing and emensifying place is a glitter world that is full of peace and cool. Vibes. The pre-wedding photoshoot in New Tehri at kirtinagar could be the wonder photoshoot that one couple can have.
How to reach-
The buses from ISBT Kashmiri Gate are available till Srinagar and further to reach the location one can hire the taxi or cab which are easily available.
In fact, Rishikesh Railway Station is the nearest railway station and then the taxi services are easily available there for you till Tehri.
The Jolly Grant Airport is nearest and 10kms always that connects to kirtinagar.
Chandrabadni Temple (3 hrs 15 mins)
Chandrabadni Temple is one of the holy and peace place of goddess Sati. Located at a great height the temple provides the scenic view and vibrant beauty of the hills. This place provides a panoramic view and a 360 degree evergreen beauty of Garhwal and Himalayan Hills.
How to reach-
Nearest railways station: Dehradun and Rishikesh.
Nearest airport: Jolly Grant Airport, Dehradun.
Ghansali (2 hrs 4 mins)
This Ghansali is a small town located at a distance of 59 km from Tehri. This place is a major marketplace for the nearby villagers. Ghansali offers a fantastic view of the Bhilangana river on one side and the dense forest look on the other side. This Ghansali is also the road route to Kedarnath and Gangotri.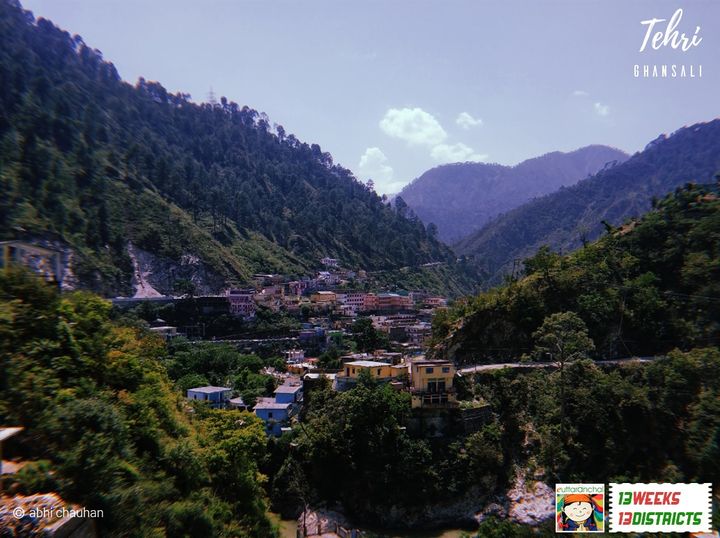 The couples here at Ghansali can enjoy the natural beauty and have loving peaceful time if nature lover.  The Ghansali is actually a beautiful place for having the pre-wedding photoshoot in New Tehri before your wedding day.
How to reach-
The nearest railway station is from Dehradun or Rishikesh and then one can hire the taxi that's easily available.
Nearest airport, Jolly Grant Airport, Dehradun.
Tehri Dam (39 mins)
This is the most attractive and intensifying tourist location at Tehri. The Tehri Dam is the tallest Dam in the world and in India too. The Tehri Dam is in old Tehri. The Tehri reservoir that is the Tehri lake is turning into the boating spot and soon it will be a tourist adventure hub. The couple can enjoy the entire view of Tehri Dam from Tehri Dam Point View.
Sports adventure at Tehri Dam are-Jet skiing, Paragliding, and Banana Boat Race. These all adventure sports fills the couple and others with excitement and thrilling fun.
Having some pre-wedding photoshoot in New Tehri at Tehri Dam is a must thing that a couple should have. This site can not go out of your list if you are to visit TEHRI.
How to reach- one can reach the destination with:
Nearest airport, from Jolly Grant Airport, Dehradun.
Nearest Railway Station, Rishikesh, and Dehradun.
Chamba (23 mins)
The Chamba is a town in Tehri Garhwal District in Uttarakhand, India. It is located at the junction of Mussoorie and Rishikesh with the connection to the Tehri Dam and New Tehri. This location is less known to people due to which the beauty of the place is unexploited and unspoiled.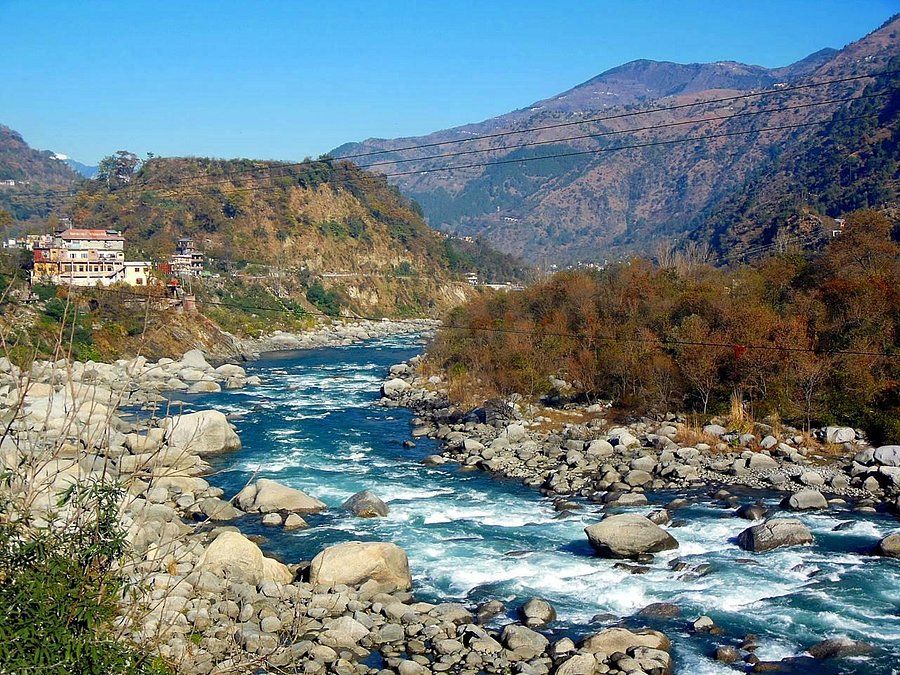 This unspoiled beautified location will make you go lost in its loving beauty and the couple will surely have the pleasureful time there, shooting their pre-wedding shoots pics. This location is seriously a picturesque place. This place provides you with immense calmness and quite surrounding wherein you can relax and have a sweet time with your partner also.
How to reach-
Nearest railway station, Rishikesh.
Nearest airport, Jolly Grant Airport, Dehradun.
Dhanaulti (4 hours 23 mins)
The Dhanaulti is located idly located in the mussoorie-chamba road. The hill station of Dhanaulti is the perfect place to plan weekend and leisure time. The Dhanaulti hill station is none like the other hill stations as, as it is not so crowded and populated.
The tourists are not so aware that's the reason this place is so peace environment giving. The place provides you with trekking fun and all the adventurous fun too.
The couple having their pre-wedding shoot at this place of New Tehri will obviously be a charming site to shoot the poses and scenic beauty.
How to reach-
Nearest airport connection is to Jolly Grant Airport, Dehradun that is connected to the Delhi International airport having regular flights from Delhi to Dehradun.
Nearest railway station, Dehradun Railway Station.
Closest destinations and Distance From New Tehri to:
Rishikesh = 1 hour 25 mins
Mussoorie = 2 hours 34 mins
Haridwar = 3 hours 23 mins
Best time to visit New Tehri-
The best time to visit is from March to May when the weather is pleasant and thus time is the peak time for tourist visit.
This place is best among the pre-wedding photoshoot location.  Hope this helps my reader out to plan their pre-wedding shoot.