Do's And Don'ts Of Wedding Photography
May 21, 2022
Perfect Wedding Photography: Tips And Tricks
Weddings are the most exquisite ceremonies. The big day of the bride and the groom has to be special. From the selection of the white lilies to the gorgeous outfits everything needs to be perfect. The wedding day can be kept alive till eternity through the moments captured. The day cannot be forgotten if every photograph has a story behind it. So here we have compiled some wedding photography tips for you and your partner to relish the most affectionate affair of your lives forever.
THE MOST IMPORTANT 5 THINGS THAT MUST BE DONE
Invest In A Good Photographer
First things first before you start preparing for anything take time out and look after some good well equipped photographers. Finalize the amount to be spent on overall wedding shoot. Always take leverage of some extra amount since this is the only way to keep reliving your favorite moments.  Now get hold of a list of wedding photographers who lie under your budget.  Take reviews from people who have used their services before. Invest in at least two of them in a team, here assistants with the main photographers will work.
Indian weddings happen only during a certain part of the year. The seasonal wedding season is very hectic for the photographers. Book the one you want a lot in advance and have a backup option too.
Follow up with your camera person a week before to avoid any last minute cancellations.
Have A Brainstorming Session With Your Shutterbug
We know you have a lot of work and you have to run from one place to another, we suggest you to sit down and set-up a meeting with your to-be wedding photographer. Relax and talk to their team. Explain them each and every detail in advance. What kind of pictures you want, when would you and your spouse have their individual shoots, how you like to pose, how you want to look in photos and all the necessary things in advance in advance. Take suggestions from them, have a productive discussion.
Clear out things before hand to make sure that everything on your day happens according to your will.
Shortlist Your Wedding Day Poses
Let's be real girls, we know you have a list full of poses for your wedding shoot. Think of your dream wedding album and start prepping for it. The wish list needs to be fulfilled. Discuss it with your partner ask for their opinion and finalize your poses. Convey them to your photographer.
Show Off Your Adorable Accessories
It takes hours for the bride to get their hair and makeup done. After all the waiting for the Baarat, it is time to pose with your man. Now make sure that your hairstyle is totally visible. After all the hard work if your beautiful accessories are not seen in pictures then it is going to be very disheartening. So with your pre-decided poses capture the best shots.
Be Happy With Your Wedding Photographs
The excitement of getting your photographs from your wedding day can be a little overwhelming. So when you receive your pictures be happy with them. Don't send for re-edits. Once you get your edited pictures accept them the way they are. Now is the time to choose the best ones for your wedding album.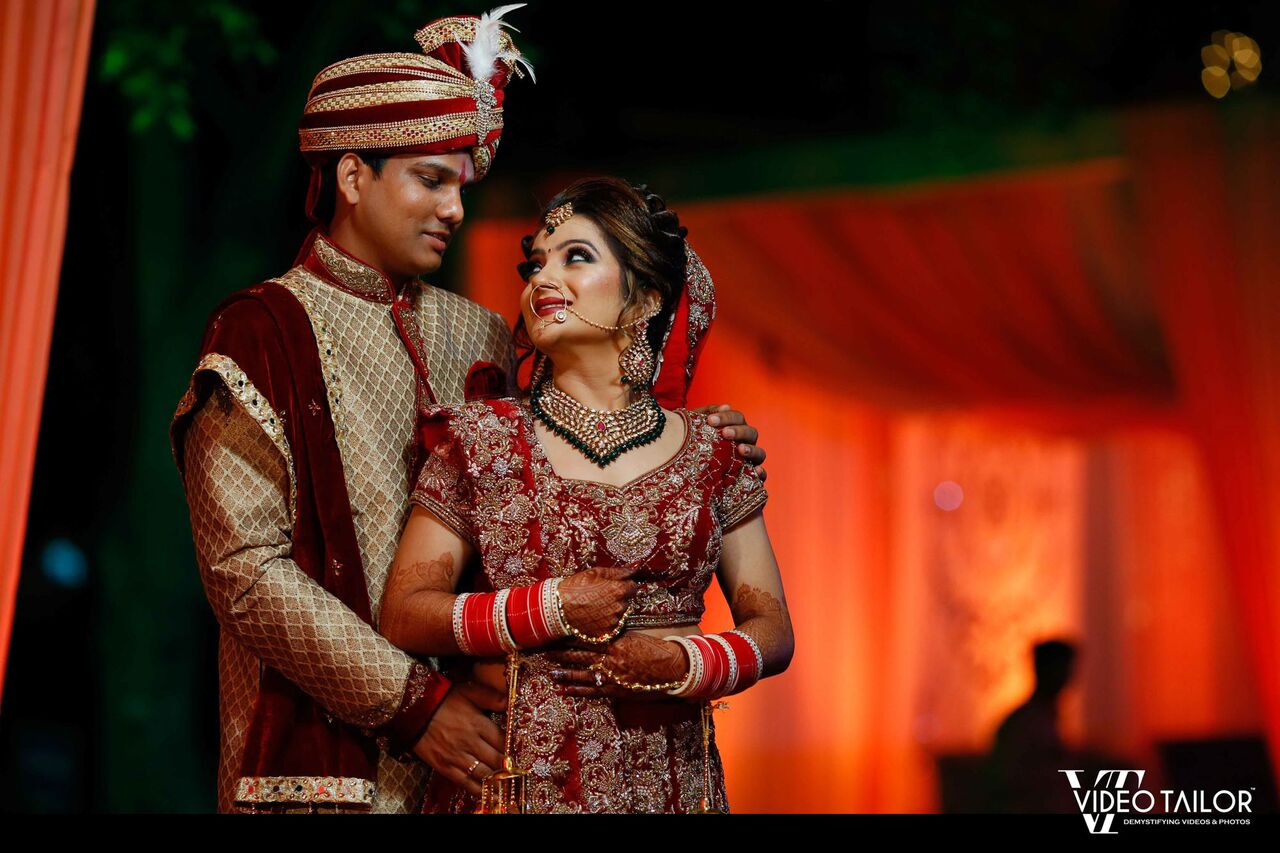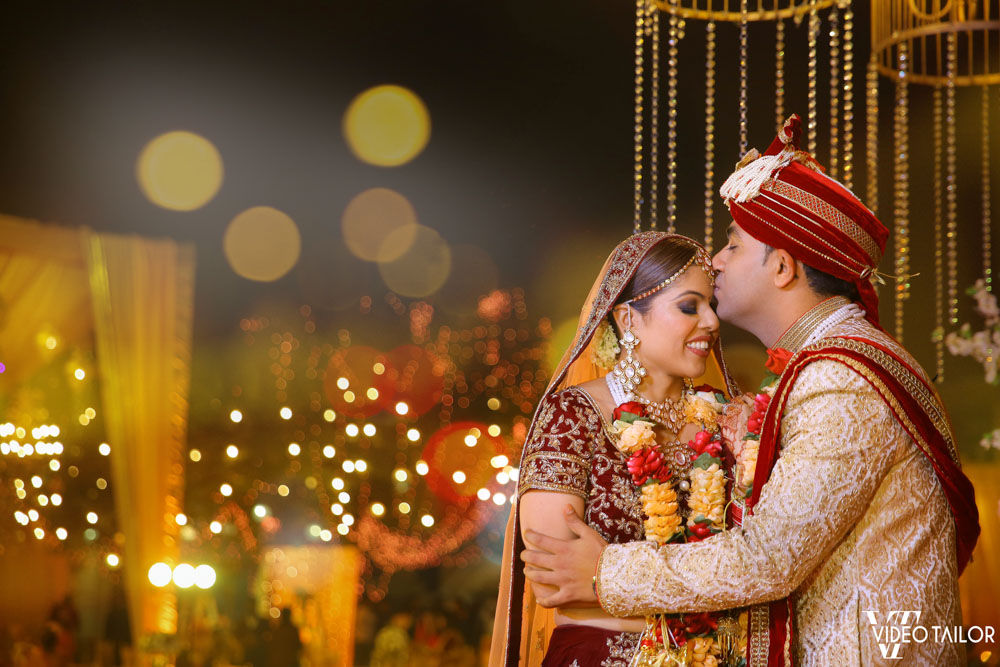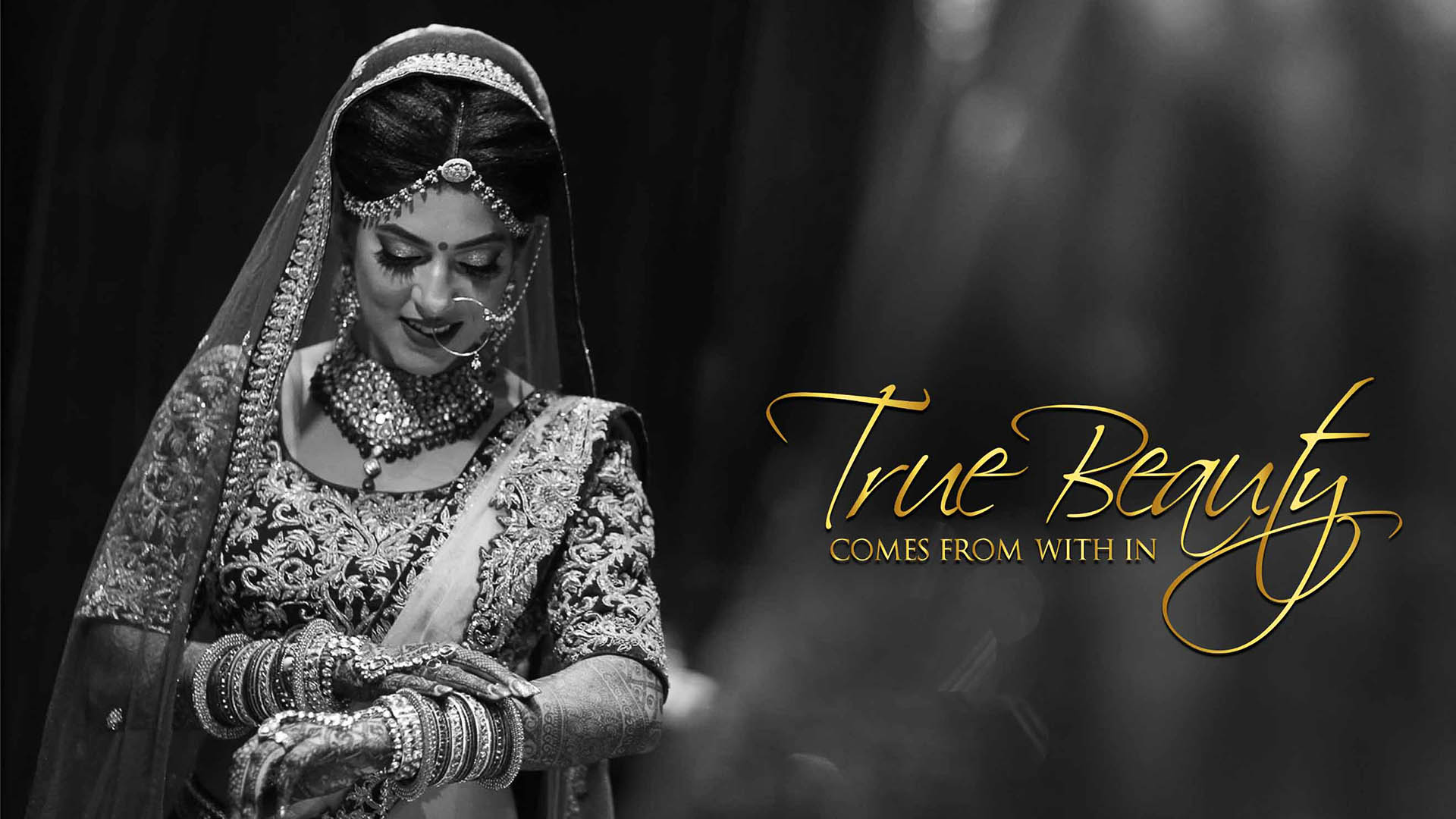 The Most Important 5 Things That Must Not Be Done
Avoid Old School Poses
We know you have a couple of poses in mind for your day but we would suggest you not to go for the very basic postures. Experiment a lot with your poses. Find new, develop some and be romantic. Try to figure out how the other person wants to pose. Be comfortable and get clicked in the modern way. Try to recreate the some of the old poses with a twist. Do not follow the trend, create one!!
Don't Forget Your Ceremonies
While all we have talked about is the wedding photography, it is very much essential for the couple to not to forget their ceremonies. These rituals make up the whole wedding affair, if you are not a part of them then who is going to be? Don't try too hard to look good in every picture that you forget the essence of the day. Follow what your heart says and perform the wedding rituals religiously, the pictures are going to turn out good anyways.
Don't Get Too Many Re-Takes
Generally it is seen that the guests are very excited to get clicked with the bride and the groom. This process can be a bit tiring and monotonous. It can be frustrating when the photographer asks for re-takes. It is advisable to the photographer to get the perfect shot at once. The one cameraman chosen by you must be professional enough to get perfect shots at once.
Don't Forget The Details
From the wedding outfits to the rings exchanged, everything must be captured well. These little things make up the beautiful album for the couple to cherish forever. The rituals must be captured well. It takes a lot of dedication and time to get everything in place for the bride and the groom. It just adds on to their excitement to have every single minute detail present in their album. The bride's twirl and the groom's smile, everything is important, capture them!!
It can be a little tiring to smile all the way long during your entire day, so be real. Keep things simple. You cannot pose every second so do not even try, just enjoy each and every moment. After all it is your day, your calmness or your anger will surely be reflected in your pictures. Do not ruin your pictures through your expressions. Even your nervousness will be caught in the camera.  Candid pictures are the best so stay calm, laugh, talk and get clicked. Don't try to pose every time. Live your time with your spouse.
Don't Worry, Juts Relax!
Remember it is your big day it has to be captured in an extraordinary way. So just enjoy your day to the fullest while the photographer will do his best job for your future memory box.