30 Romantic and Fun Pre-Wedding Photoshoot Poses
May 10, 2022
Romantic and Fun Pre-Wedding Shoot Poses
What should you know about pre-wedding photoshoot poses? Pre-Wedding shoots are trending nowadays. Every couple wants a perfect theme-based photoshoot for their pre-wedding. When people go for pre-wedding, basically they follow the instructions given by their pre-wedding photographers and they tell them the general poses according to the theme. But for a perfect pre-wedding shoot, the couples should know some different romantic and fun poses that can be suitable for any kind of theme. So let's have a look at some kind of pre-wedding photoshoot poses.
1. PROTECTIVE - Best Pre-Wedding Photoshoot Pose
Forehead kisses are the best poses for a pre-wedding shoot. Forehead kisses express the protective nature of the boy for the girl which is loved by most girls. Yes, a girl feels so protective when her man holds her and kisses her on the forehead. So, you must try this pre-wedding shoot pose.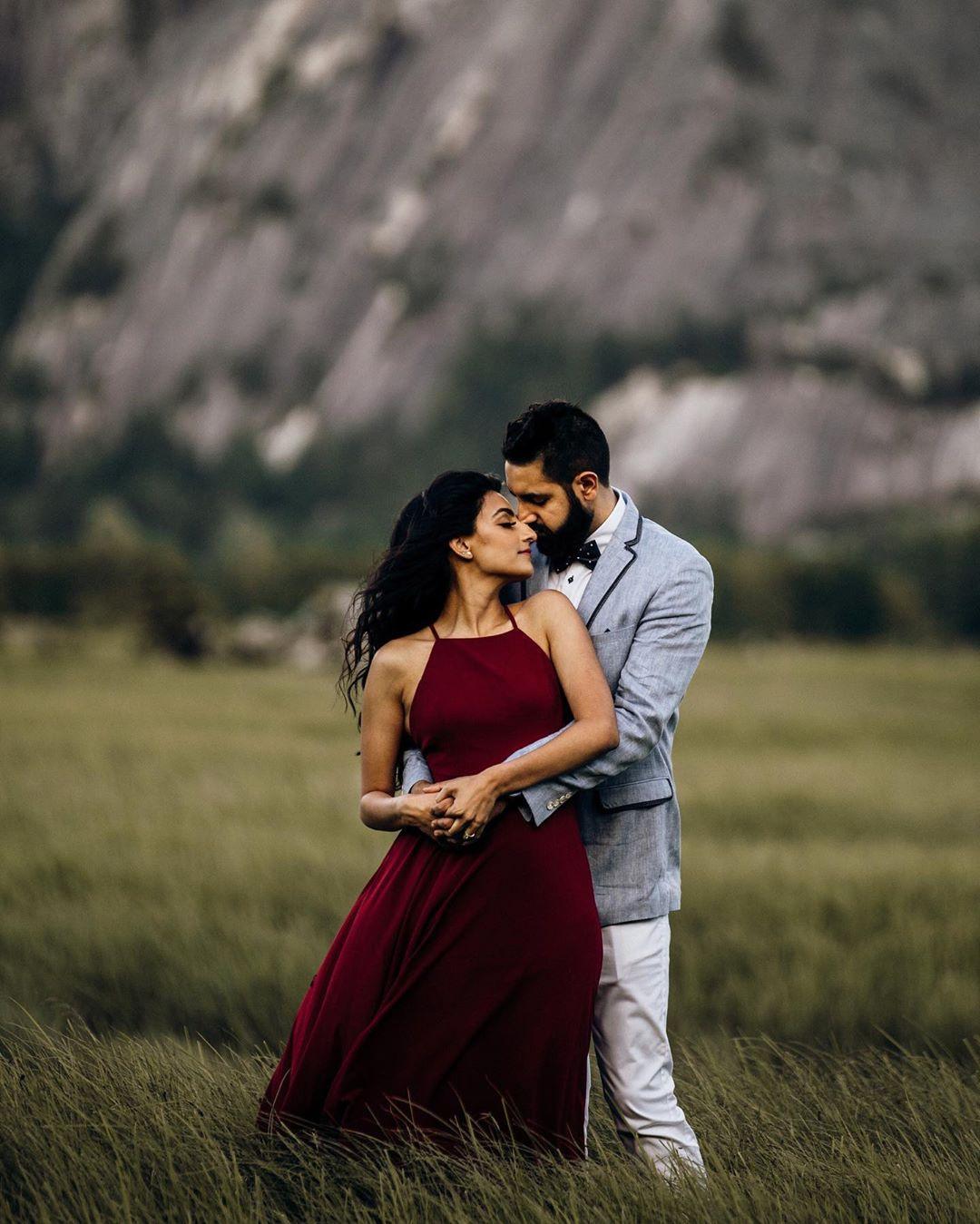 2. POSE WITH A STORY
They reflect that there is a story behind the journey of their love till their wedding day. These pre-wedding poses are like holding mysterious stories that have the stories of their struggle for being together. So if you have struggled for each other and a story to tell then you must go with this pre-wedding pose.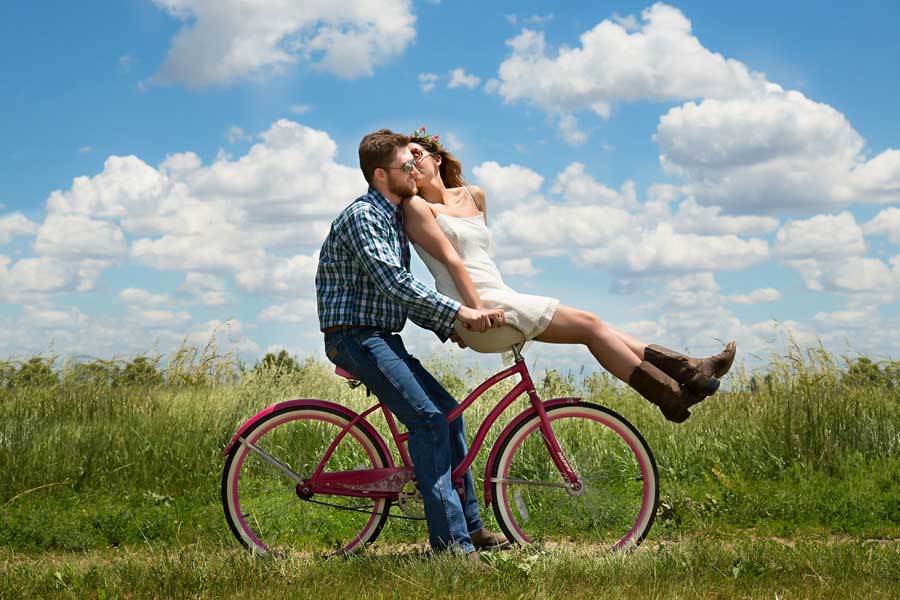 3. SIMPLICITY IS THE BEST PRE-WEDDING PHOTOSHOOT POSE
You can also try the simple poses as they just cannot go wrong. Pose that have simplicity have always been eye-catching among all the other pre-wedding poses. Simplicity always suits the photo shoot and it will be the most attractive pose of your all other poses of the photo shoot. So don't forget to add this pose to your pre-wedding shoot.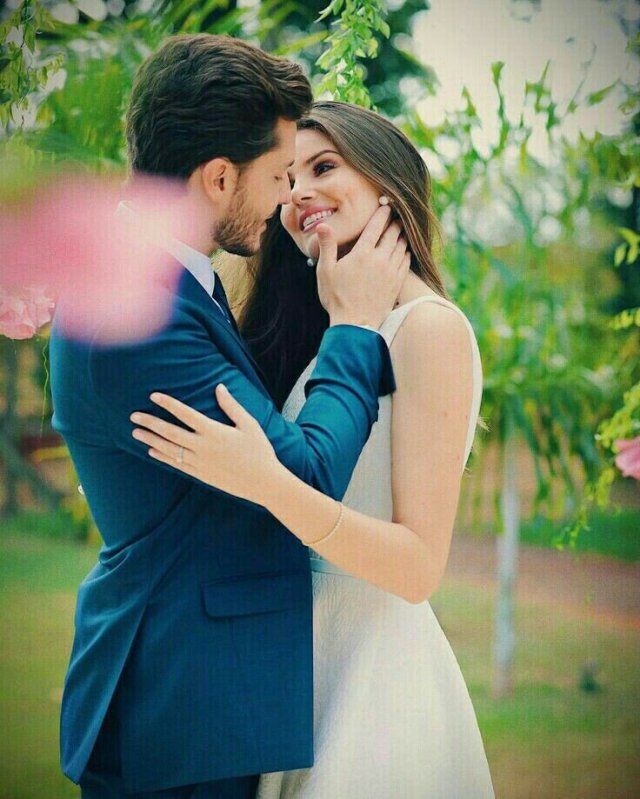 4. THEME BASED PRE WEDDING SHOOT
Theme based poses can be in your list of your pre wedding photoshoot poses. You can choose a beautiful destination and according to that destination , you can choose the theme and dress and then go with your favourite poses like side hugs, proper hugs, kisses on the forehead , etc….. And then you can have a beautiful album of your pre wedding shoot.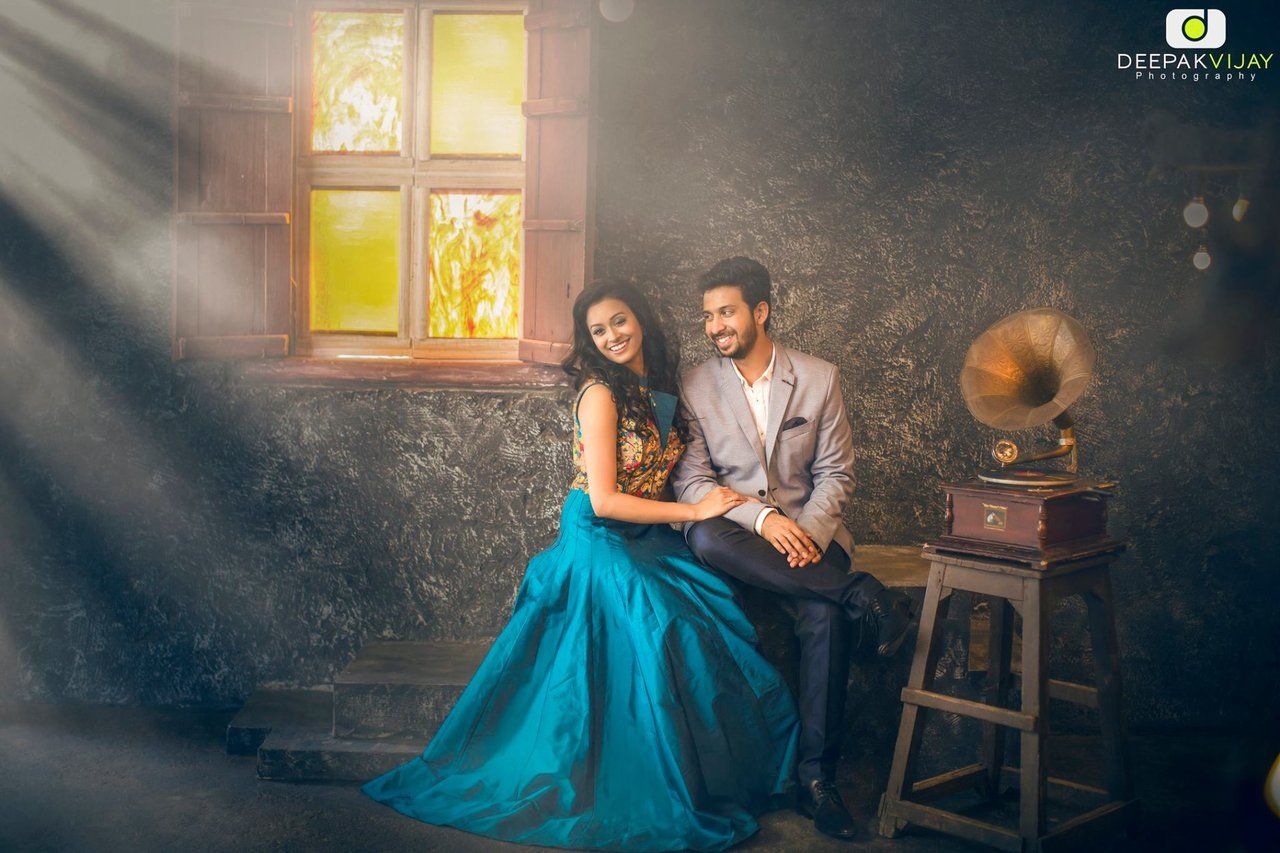 5. SHOWING LOADS OF LOVE
These kind of poses are a little bit bold but they are beautiful. You can have these kind of poses for your personal album of pre wedding photoshoot. After so many successful years of your wedding , when you will go through the album , this will surely make you more fall in love with your partner. So don't forget to add these kind of poses in your lovely pre wedding photoshoot.
6. HUGS FROM BACK
Such poses can be considered as the one in the list of the best poses. These poses are loved by the mostly girls not only as a pose but also in real life. So this pose can be added in the album of your pre wedding shoot.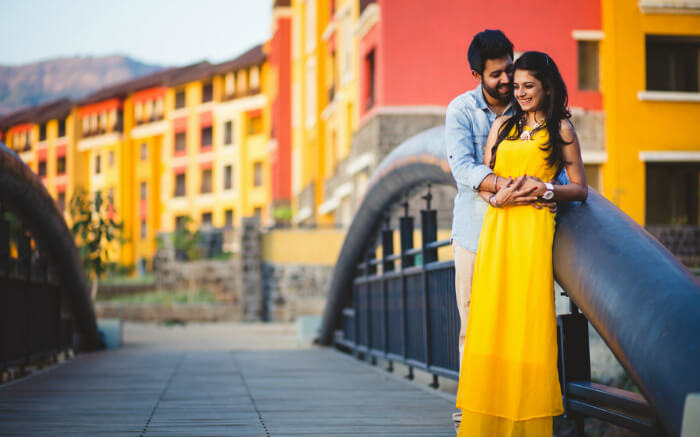 7. BEING CLASSY CAN NEVER GO OUT OF STYLE
These kind of poses add class to your photoshoot. It gives the royal look to your pre wedding shoot so you must try this pose .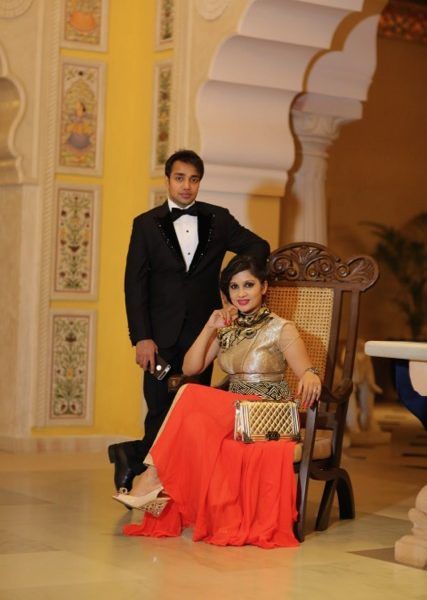 8. GIRL SHOWING LOVE AND AFFECTION
Usually when couples go for pre wedding shoot, only men take the initial to show love and care for the girl. So go for these kind of poses in which girl is showing care and love . This will be quite unique and beautiful and it will be loved by your man .
9. CUTE LOVE STORY
You should also try poses for shoots which show the love of teenagers. It reflects the starting of the new love , and this looks very exciting as it is starting of the new life. These kind of scenes are really look cute and you should must try this.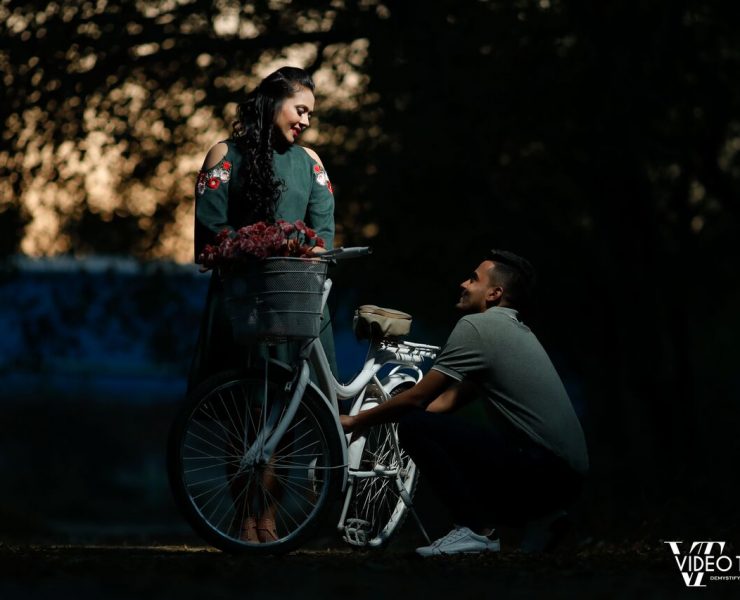 10. BUTTERFLIES IN THE STOMACH
These kind of poses in which girl is sticking to the wall and her man is hugging her from the back , gives the butterflies in the stomach to both of them. Also, it looks very romantic if it has been clicked in a right way with an appropriate angle.
11. INCOMPLETE WITHOUT EACH OTHER
Such beautiful poses reflects the feeling that both are incomplete without each other. It needs attention,love, care, trust from both sides to build a perfect relationship. It needs efforts from both sides, if one of them is not putting efforts into the relationship, it cannot be successful at any cost. So this is the pose which is expressing these thoughts.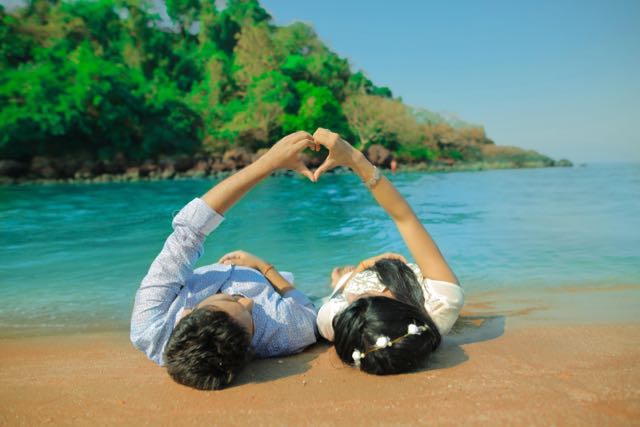 12. SHOWING RESPECT
These lovely poses shows that your man adores you, respect you for being in his life and making it more beautiful. This pose is like evergreen pose that can never go out of trend.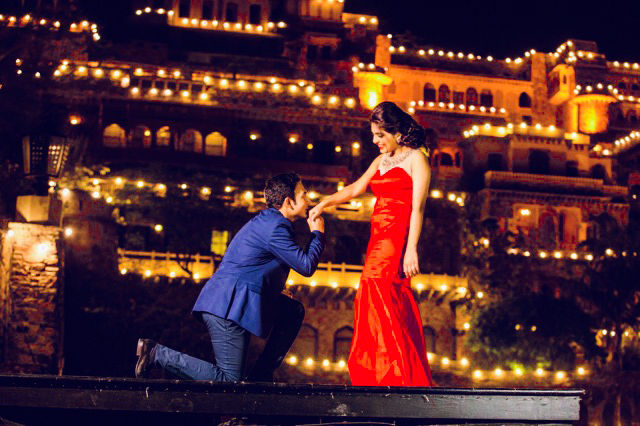 13. I'M WITH YOU
These poses are just lovely. These poses are very simple yet expressing that I'm always with you and we are together in ups and downs.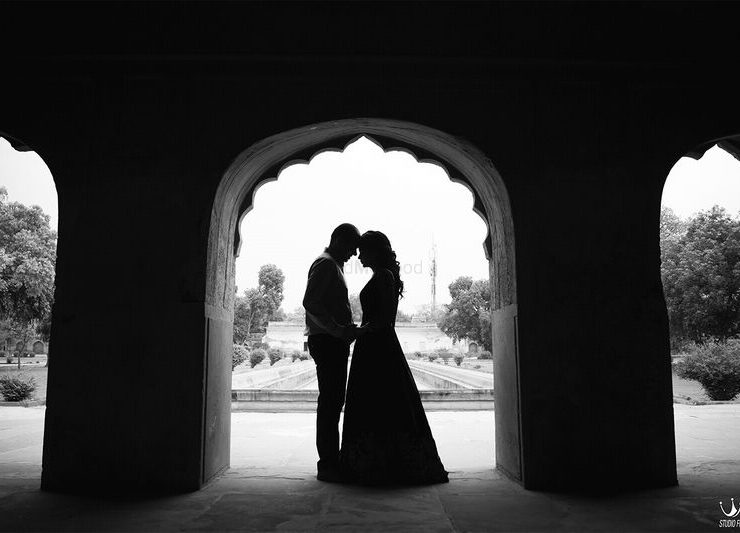 14. LIKE A FAIRY TALE
These poses are theme based like you have selected a theme and props for a fairy tale based shoots. These poses are suitable with such kind of shoots.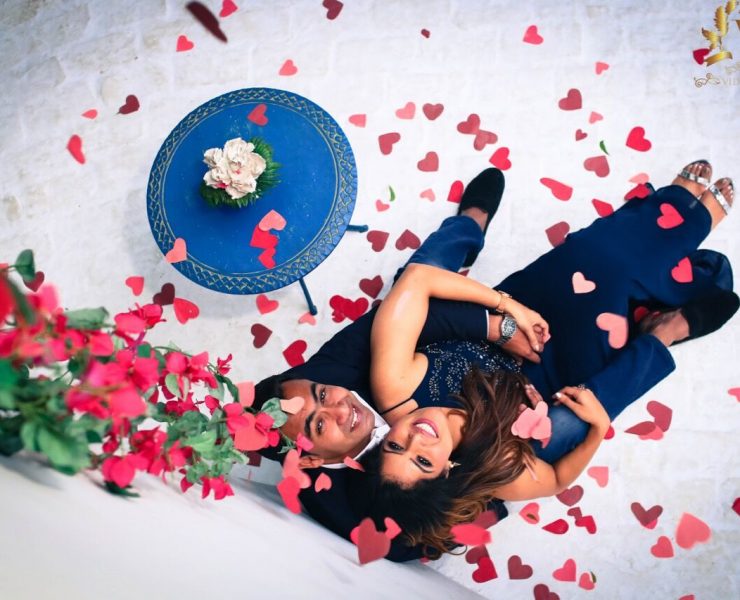 15. YOUR MAN NEEDS YOUR SUPPORT
Such poses are just so pretty that are loved by all. These kind of poses shows that a man who is strong enough to protect his girl, also needs support from his girl. She is like backbone who is holding him to be strong and making his life beautiful.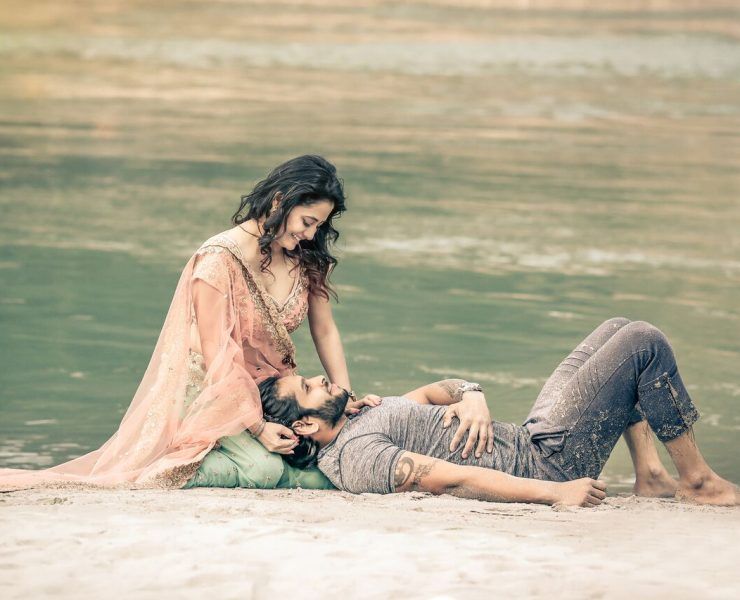 16. CELEBRATING THE TOGETHERNESS
These kind of poses tells that you are lucky to have each other and are ready to share your life with each other. So you are going to celebrate your togetherness and a new beginning of your life to be spend together..
17. YOU ARE MY WORLD
These poses reflects that your world consist of your partner only. He /she is the center of your life and world. No one can replace him/her, and also, that your partner is more than enough for you to make you happy.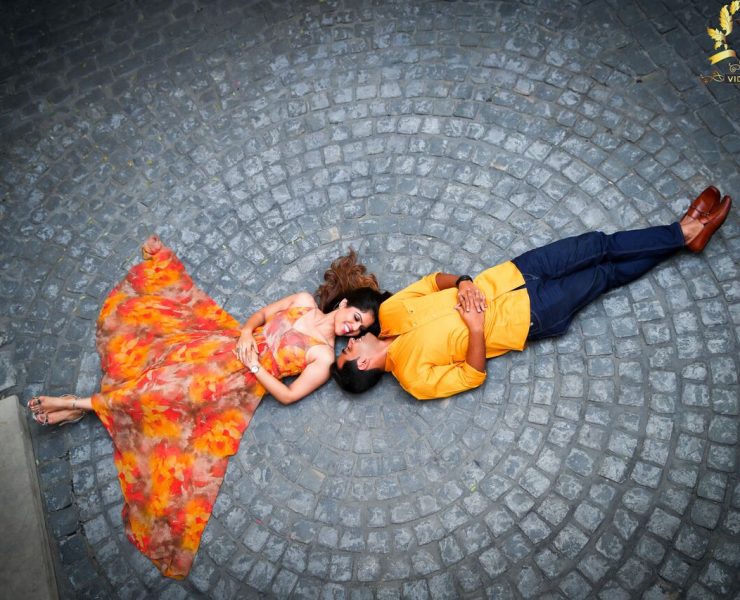 18. BOLLYWOOD STYLE
You can also go with the Bollywood style poses. They are always in trend for the pre wedding shoot. And they will look beautiful in your album of pre wedding shoot.
19. BEAUTIFUL SUNSET
These poses add beauty to the album of pre wedding shoot. You should definitely try this pose for your pre wedding shoot. They reflects the divine togetherness of the couple so make sure to go with this one.
20. NO BOUNDATIONS
This beautiful pose implies that there are no boundations for the couple . If they want to be together , they will not care about the world . They share a strong bond that cannot be broken.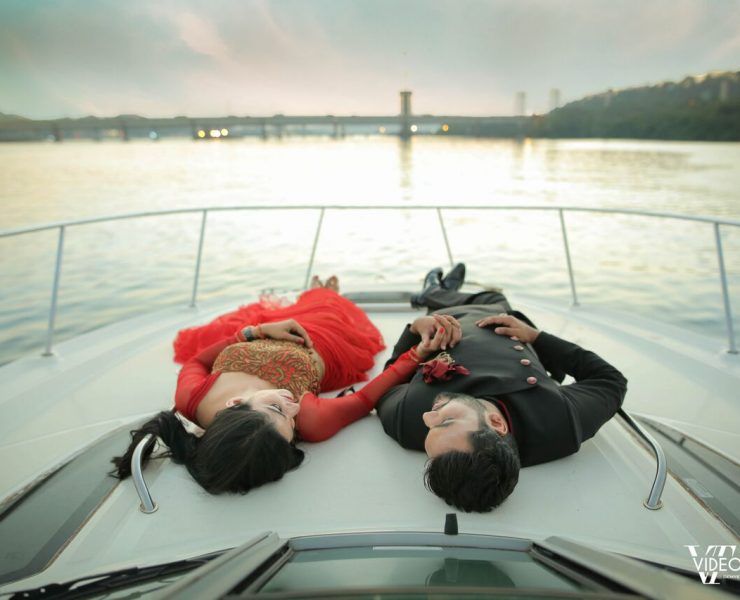 21. A POSE WITH MESSAGE
These kind of poses are just so cute because they contain a message . Those messages can be romantic ,cute,funny . They add loads of cuteness of the couple to the pose.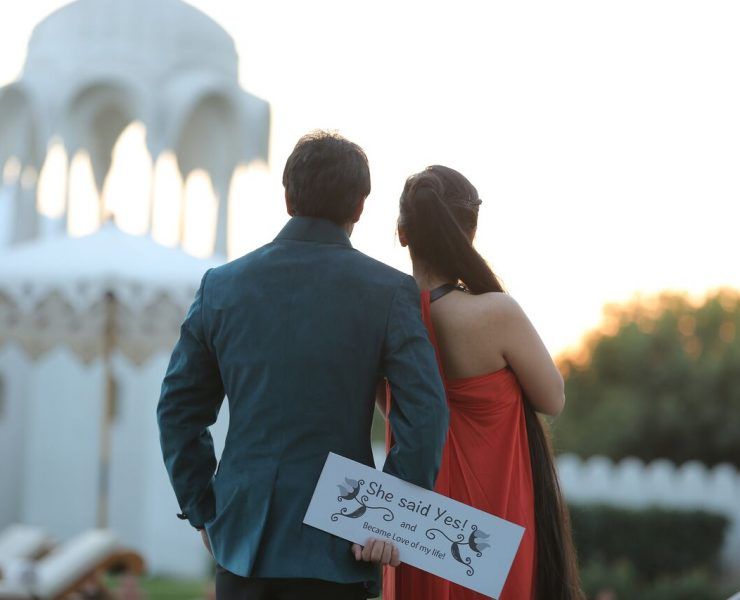 22. BE MINE OR I'LL KILL YOU 😛
This is the funny pose that is expressing love of the bride and groom.Funny poses should be there in your album of pre wedding photoshoot as they are a bit different from romantic poses , yet they also express love .
23. NAAAH !! NOT INTERESTED
Pose with such expressions are just so cute and funny . Couples should go with these kind of poses as they are really funny and will be loved when you will have a look on them after so many successful years of your marriage .
24. WAIT FOR MEEEE
Such pose adds love in a funny way in your beautiful album of pre wedding shoot. This is a unique way to show that their partner are immensely crazy for each other and they need nobody else to have fun.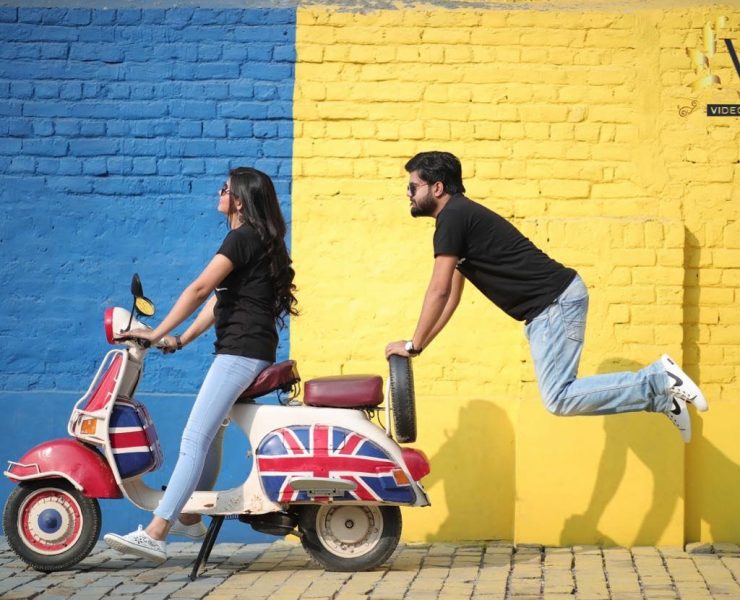 25. CASUAL POSE
Casual pose are simple , yet they are beautiful because there is no fakeness in the pose . They are natural and look lovely.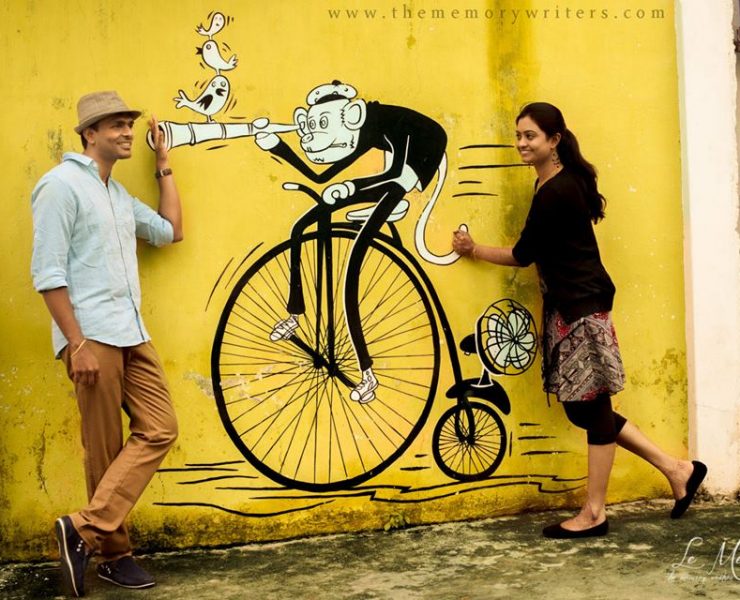 26. SAVE THE DATE POSE
This pose should be there in your album of pre wedding shoot as it has a message to save the date of your wedding day. It can be a beautiful pose for the invitation of your wedding day.
27. SPORTS AND FUN
This kind of pose is perfect for the sports lovers . It's not important that you pose with only football . You can pose with any of the game or sport you love .
28. LET THE LOVE SWAY YOU
Poses like these , are really fun. They are really lovely and look beautiful and funny too. It shows that the couple are really fun loving and full of craziness . Couple should go for such funny poses . As funny poses reflects the love and strong bonding between the couples.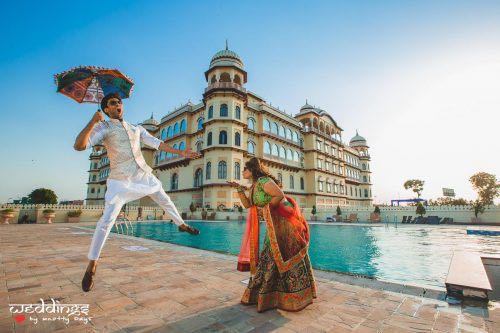 29. ROMANCE ON TRAIN
Poses that are taken on the train can never be out of trend . They are always considered to be the part of a romance and also they can be a part of pre wedding photoshoot.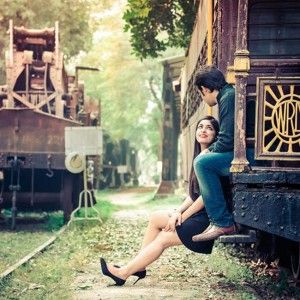 30. LOVE IN THE RAIN
Pose that include the environment of rain and greenery , looks very beautiful and full of life. You should definitely try such poses that include natural destination and rain.