Trending Pre Wedding Shoot Themes and Pre-Wedding Ideas in India
May 10, 2022
Got bored of those mushy pre wedding themes and props for pre wedding shoot? Looking for something different and fun theme to shoot in? Fasten your seat belts to witness the unique and innovative pre wedding themes which you can never miss out.
Here are some sort of goofy and some trending pre wedding shoot themes according to your taste and feeling. Have a look and go get clicked!
Sports anyone ?
Been a sport lover or a sportsperson? This is your cuppa tea! Get your sporty pre-wedding shoot done in a cricket stadium, racing track, or a tennis court and cherish the memories for life. You don't need to expel you artificial props and poses, just go and start playing, rest is on photographers hands i.e. he'll bring out the best of bests for sure! Krunal Padnya, Akila dhananjay are some players who have done this kinda shoot and we can't stop adoring them.
A pet-friendly shoot!
If you have a pet, you exactly know how important they are in your life. Getting a pre wedding shoot done with the pets often provide people with a reason for enjoying life. Be it a dog, cat or a rabbit, no matter whichever pet you have, just bring them out and you will see the magic once you check out the pictures.
Imagine a picture in which you guys cant help but smile when your dog greets you with the tail wagging or your cat curls up cosily on your lap. It only gets better! So think out bringing a pet into your shoot. You won't regret!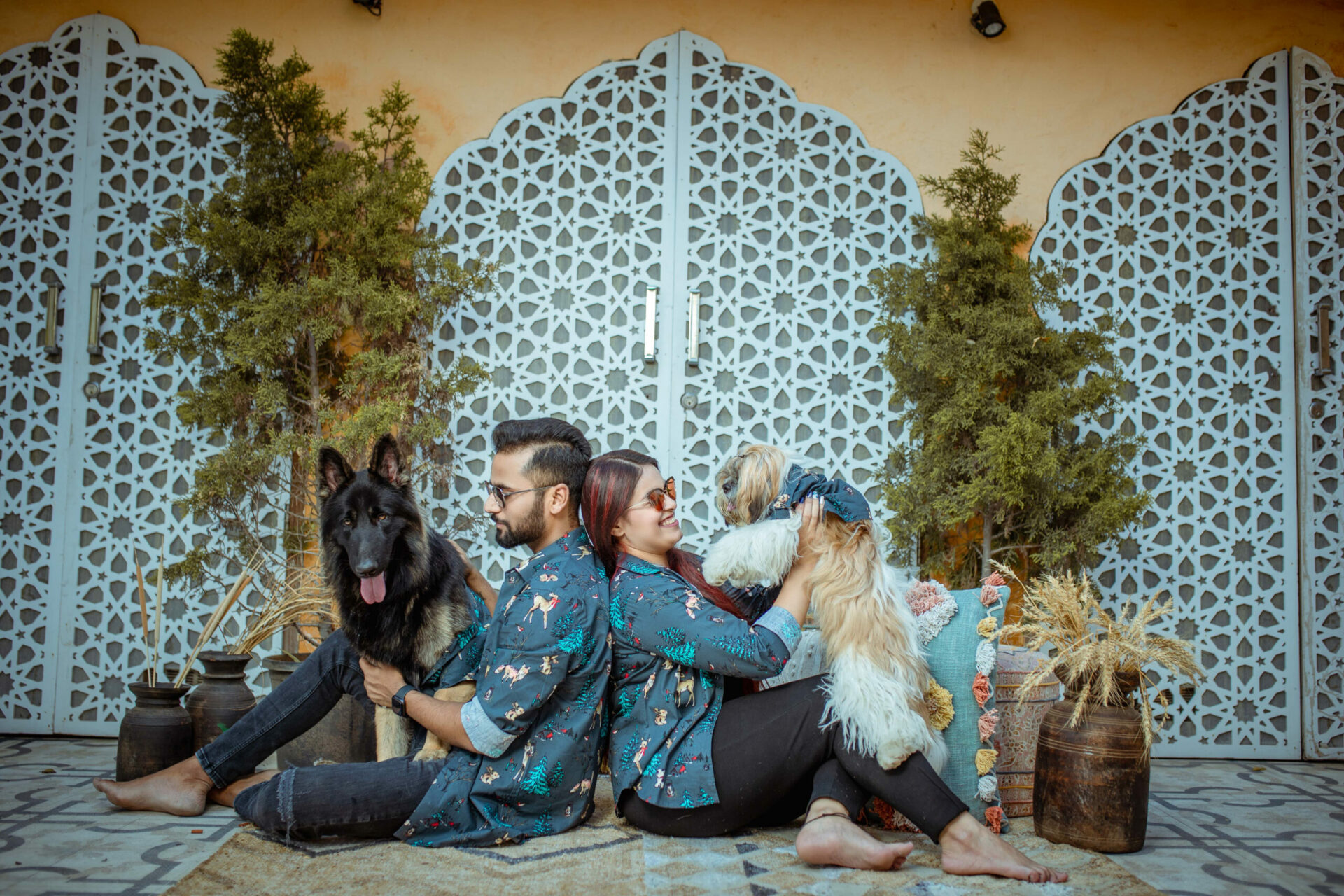 How about a Miniature theme ?
Big things have small belongings! That's what this theme is all about. The concept is clear, i.e. the couple's picture shrinks in the over sized background. A very creative effort goes in making these cute little miniatures. This newly entered idea is gaining huge attention by the photographers and couples as well.
All you need is a good miniature photographer who has a creative vision and he'll get it done.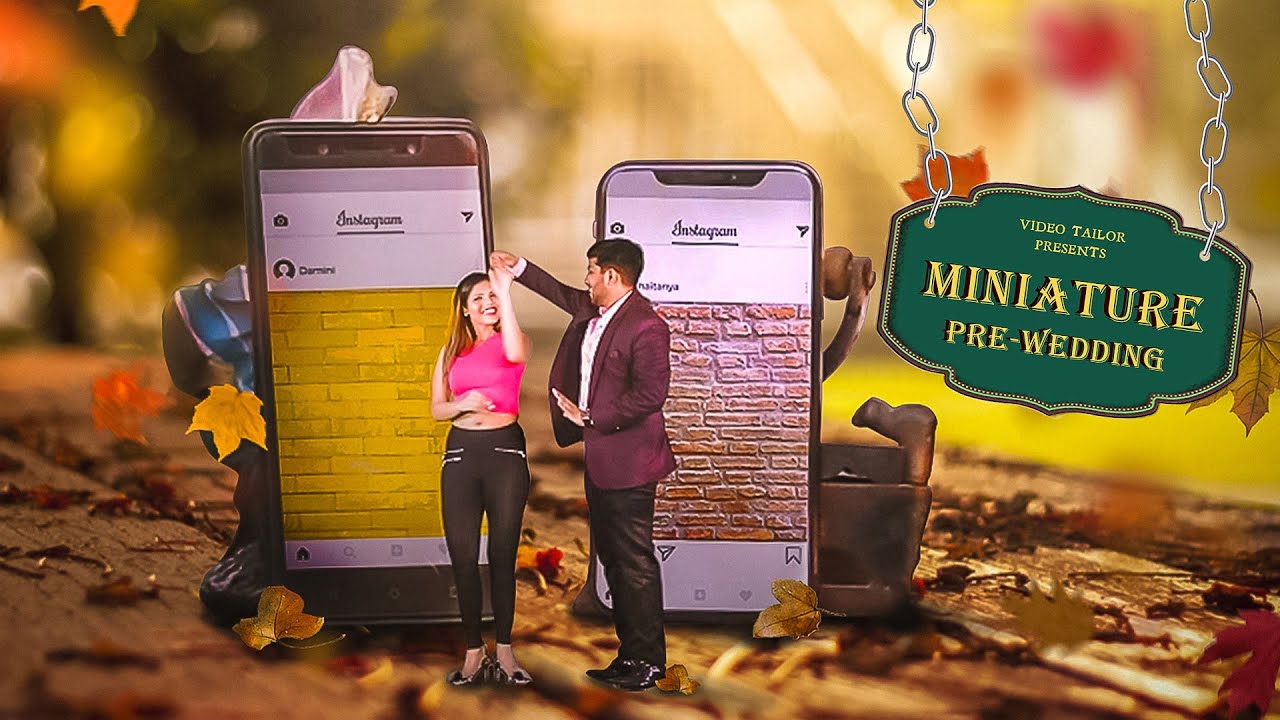 Under-Water shoot- the new cool
This remains one of the most spectacular and creative ways to have your pre wedding photographs clicked. A bit different from other ideas, some of you won't like this specific theme, but a nice idea to pitch into the pre wedding list. Special waterproof cameras and lens are used in the process, editing is also on point in order to get the best results. This theme can be a bit expensive because of the equipment used, but it's worth it. Pictures will tell you the rest!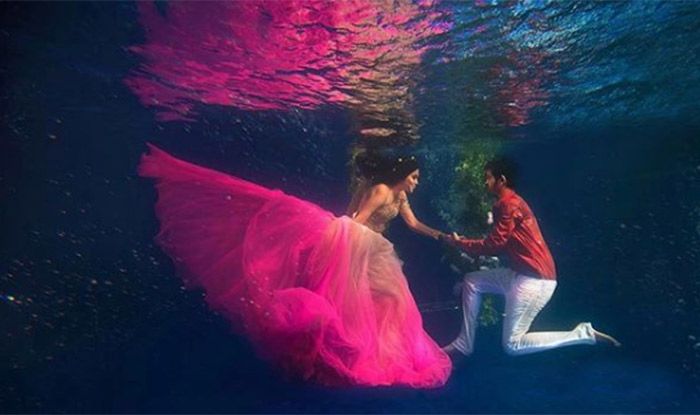 Beachy Beach !
Beach lovers, check this out! From beautiful sunsets to magnifying silhouettes, beach photography will offer you a wide range of picture forms. Getting clicked on beach never goes out of style. The pictures will never let you down on expectations.
A Lot of creative options available to explore and implement around the beach and each option has its own definition.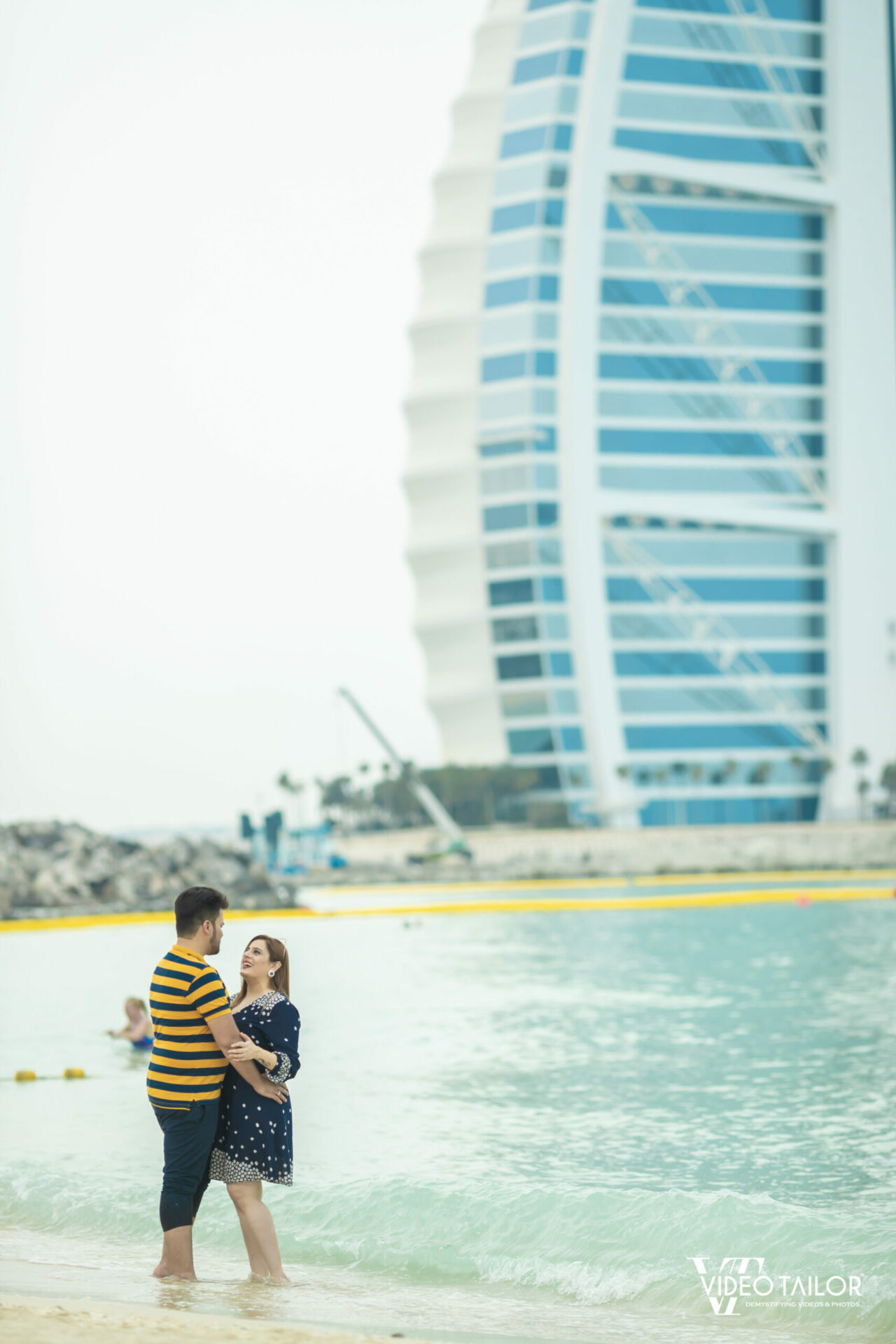 Never say never to the heritage sites !
If you are into one of those traditional, royal or religious track, this is the perfect theme for you guys.
A backdrop depicting cultural, historical and traditional value is all you need to be aware of (like if you are not, no offence!). It will make you guys look even better on the edge of these points.
Probably one of the most trending pre wedding shoot theme of all days, this is definitely a land to dig on if you are looking for something royal, holy or eye-catching.