10 Mistakes To Avoid On Pre Wedding Shoot
May 15, 2022
Pre-Wedding photoshoots are the trendiest thing now-a days and is followed by lots and lots of people and because of this, there are lots of Pre wedding shoot mistakes that people make. It is the perfect way to keep best memories before wedding in the form of pictures and videos. These Pre Wedding shoots are once in a lifetime moment that is cherished and remembered forever by a couple. And who doesn't wants to capture these beautiful moment. Also it's a fun way to interact and bond with your partner. You can get clicked and can enjoy the moment at the same time. If you have a partner who is as crazy as you, then you are definitely going to have a lots and lots of fun.
That's why Pre-Wedding shoots are gaining popularity these days. But before the photoshoots, you need to overcome the few hurdles mostly couples go through. Avoiding few things on your pre-wedding photoshoot can make your videos and pictures a lot more perfect.
Here are the 10 mistakes to avoid on pre-wedding shoots:
Skipping Pre-Wedding preparations –
First and foremost mistake to avoid is not preparing the to-do lists. Obviously, if you have shoots in upcoming days, you are required to make the schedule 15 days prior to that day. It is important for both photographer and the couple as well. Both need to understand the importance of preparation before pre-wedding shoots.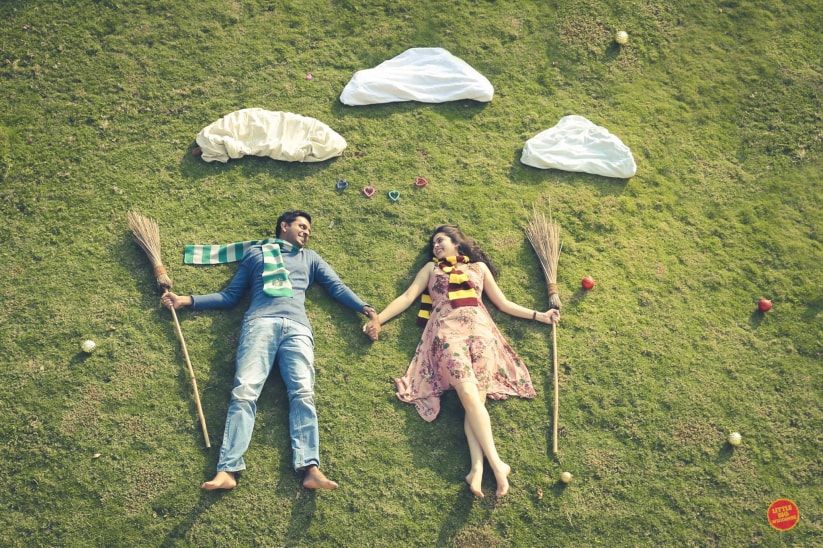 Couple should buy the necessary items like dresses and stuffs they have to use. Couples should try everything before going for the shoot. Photographers should also check the gadgets and tools required for that day and should create proper backup also.
Not Finalizing the Themes and Concepts –
It is important to decide the concepts of the shoot. As it will help you getting more ideas of what you can do more for the shoots to be perfect. You need to try different color combinations , so that you can finalize what looks best on you.
Not
Finalizing

things in Advance –

It doesn't sounds great, right?? No one likes it. Make sure to complete all financial deals and contracts before the photoshoot. Don't leave anything for the wedding day or the day of your photoshoot. This is the best way to get rid of these kind of issues occurring on your important dates. It is better for both, couple and photographer too.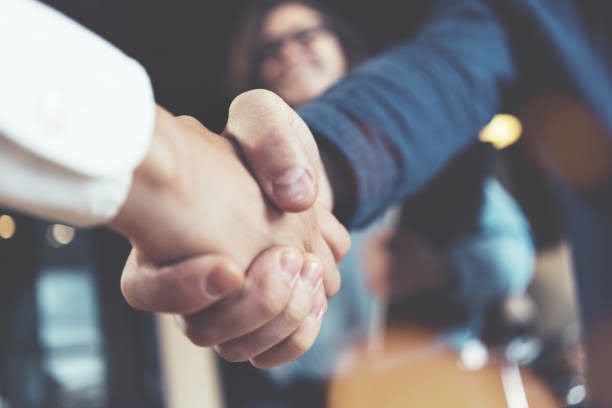 Not Choosing the Right Photographer –
Don't hire  any photographer before knowing his/her background. If you don't want your shoots to be bad, better take opinion of different people who have experienced all this before. This will surely help you to find the right one.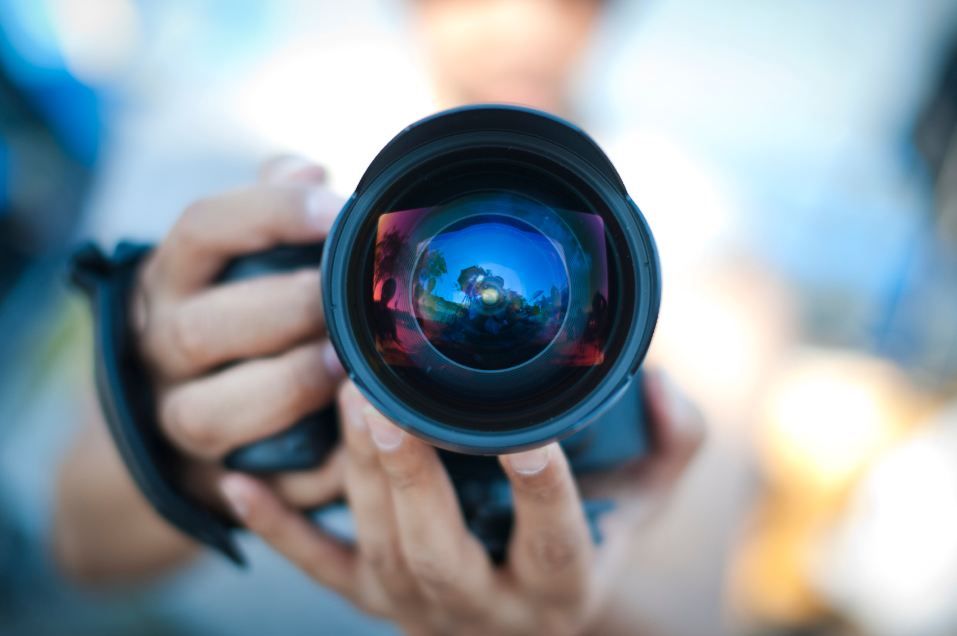 Also choose a person , you are comfortable with. If you aren't comfortable with your photographer, then you won't be able to clicked properly. If you have any photographer friend , ask them for photoshoots.
Not Listening to the photographer –
Sometimes people don't prefer taking advices from their photographer. But it is good to listen to your photographer while getting clicked.  Because they are pro and they know every single detail about it whether it is giving poses or shooting. They can make your photoshoots more better.
Looking for Makeup Artist on shoot day –
For good pictures, hire a fabulous makeup artist for yourself beforehand only. It will help you choosing the right makeup for you for different shoots.
Also make a list of different makeup artists. You can also go for multiple people for different ceremonies. Also, don't forget to mention your requirements to the artist. Don't wait for the main day to come as it is surely not going to help you.
Not Choosing the Destination –
Before the shoots, destination is one of the most important things to choose. If you don't choose a right place for your photoshoots, it is not going to benefit you. You can search the budget friendly destinations according to your needs.
Making the list of the right destinations will help you find one for yourself. You can go for multiple places also. If you are looking for some mesmerizing and exotic locations for your pre-wedding photoshoots, choose the best destinations only. You can do your research and make a list of best locations.
Being Camera Shy –
If you are a person who has not been in front of a camera ever, this is going to be little bit difficult for you. The nervousness comes on your face automatically while facing camera, and can be seen in pictures and videos clearly.
But, don't worry! If you don't want to spoil them, listen to the experts and your photographer. Also practice in front of the camera , so that you can act like a pro and make it picture perfect…
Faking Everything –
Try to avoid doing things once you have done, again and again. Don't fake your expressions as they are the most important part of your shoot.
If you are doing extra makeup, overdress , you are not going to make it perfect but you will be totally faking it.
So try doing things in a minimal way.
Losing patience
Last but not the least, having patience is really important for both Photographer as well as couple. For the couple, when Photographer is instructing you, try to understand and pose accordingly . For the Photographer , don't get hyper when couple is unable to  understand you instead make them comfortable so they can get whatever you are instructing.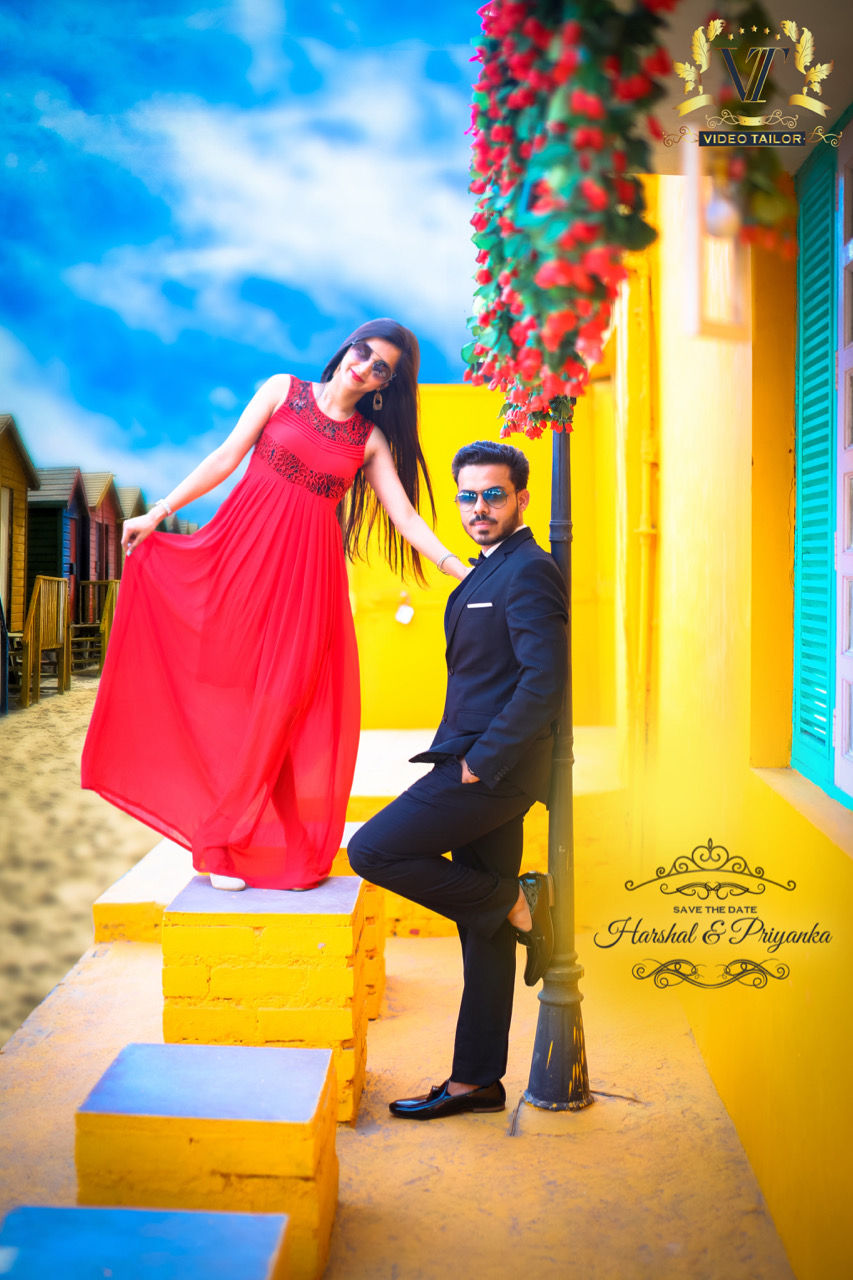 Try to be natural in every ways during that time. Try Candid's, nice poses, shots in different angles, they are best and perfect ones.
After reading all these tips, don't forget them, Just try avoiding all these things and you will get the perfect cherishable moments for lifetime which will surely bring smile on your face as years will pass on….