Bollywood Movie Poster Poses For Pre-Wedding Shoot
May 15, 2022
Imitate Movie Poster Poses For Your Pre-wedding Shoot
"Yaadein Mithai ke dibbe ki tarah hoti hai,
Ek baar khula to sirf ek nahi tukda kha paoge"
Bollywood movies give us major goals and all we want is our life to be one. Your pre-wedding shoot is the time of your life where you can actually be in a bollywood movie and have it saved for your entire life.
This is how your pre-wedding shoot should be like. One day just for you and your partner making memories and spending the most fruitful time together.
Fascinating Movie Posters
Here we have selected some very popular and fascinating movie poster which you can imitate and make your pre-wedding album full of Bollywood dreams.
YEH JAWANI HAI DEEWANI
Accept it we all loved Naina and Bunny. The craziness they portrayed was wild and the love they shared was dreamy. This poster is full of daft vibes. A picture like this is going to light up your shoot. The poster is natural and satisfying at the same time. Just smile and give your best shot like Bunny and Naina. Be the new goals for other couples and enjoy your pre-wedding shoot.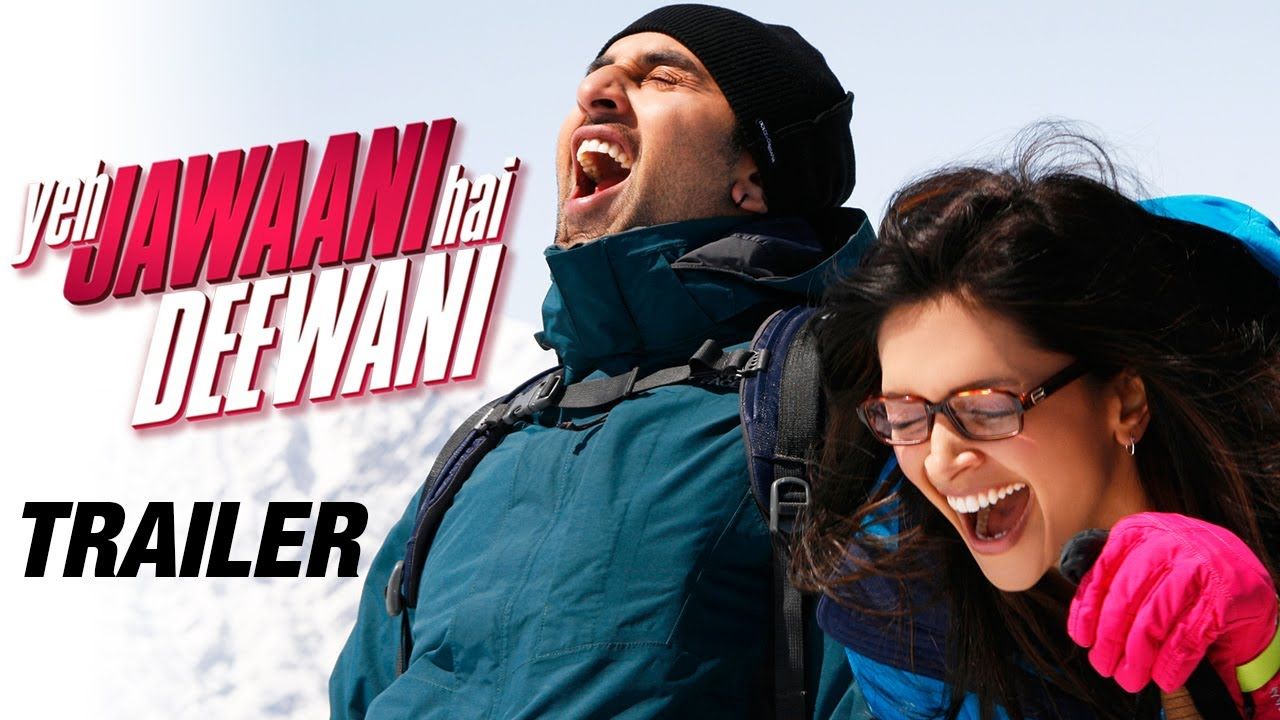 AASHIQUI 2
Some romance is mandatory! Nothing is much better than having such a beautiful moment under the dark sky. Rain drops pouring and the coat covering your faces. Let's be serious this is the best poster and this picture will make your shoot so dashing.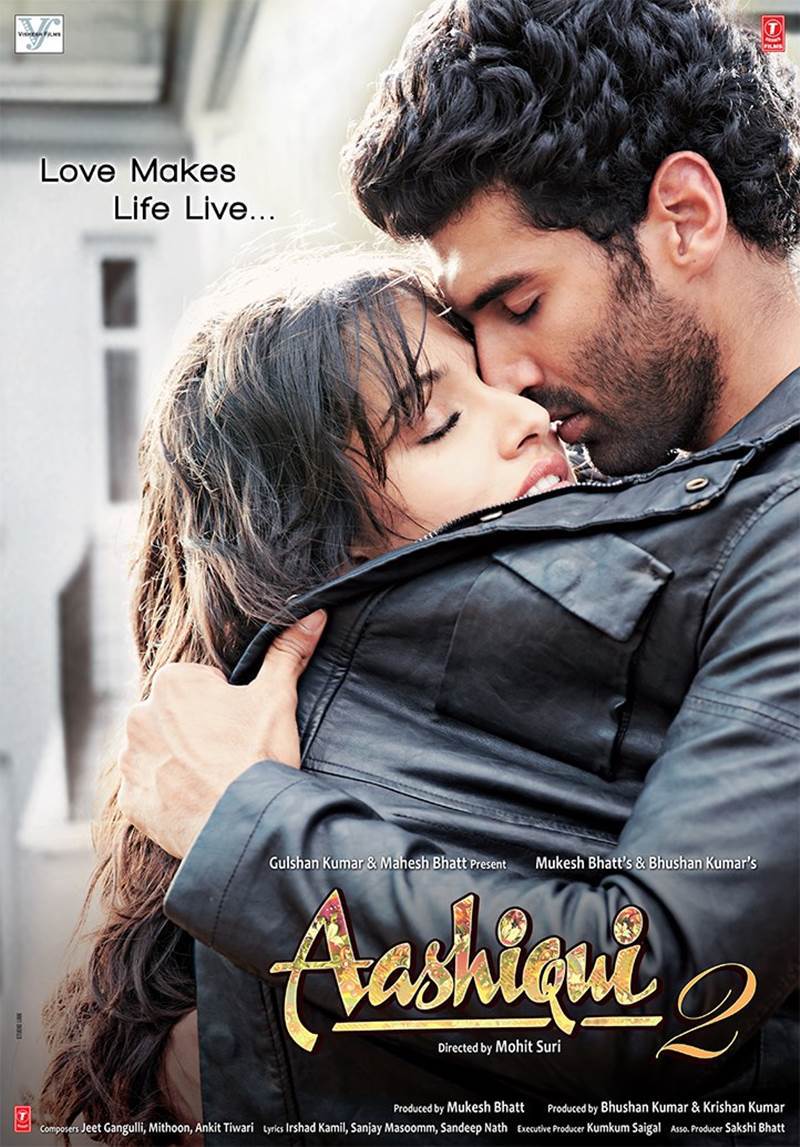 ANJAANA ANJAANI
Did you also fall in love with a stranger and now you have tied the knot. Such stories can remind you of your togetherness every time. The Anjaana Anjaani title to your picture and this pose can be treasured forever.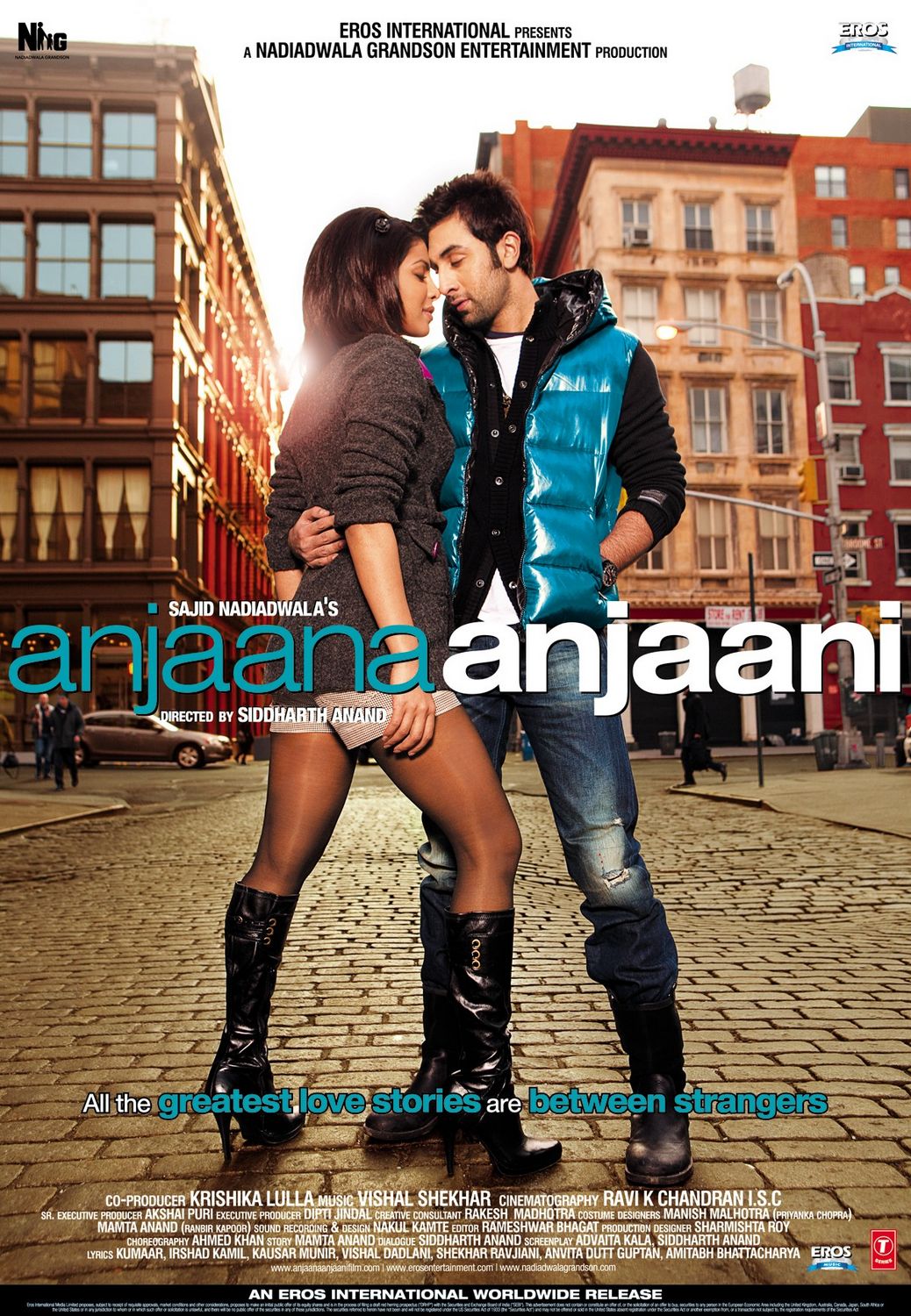 BEFIKRE
The best pictures are the ones which are totally candid and everything is quite natural, nothing is made up.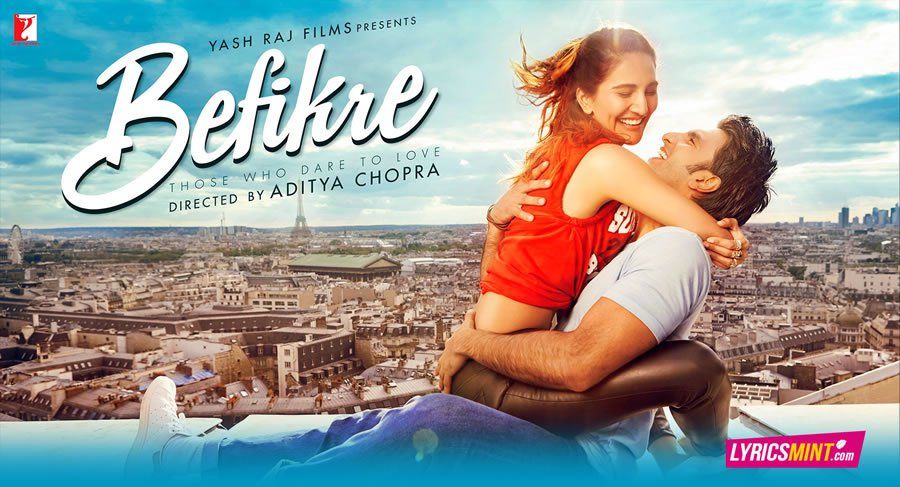 Befikre's poster is what your pre-wedding pictures need. Be carefree and careless and enjoy each other's company just like we can see in the poster.
BEWAKOOFIYAN
Meeting up late at night, hiding and talking to each other or even bigger, proposed without anyone knowing.
All the couples have done these little things without telling their parents. Let's take this opportunity to capture this very adventurous moment with your dad or maybe your mom.
DIL WALE DULHANIYA LE JAYENGE
One of the movies which will stay in our hearts forever. A nerd and a guitar lover make a great combination. This movie gave us major goals and is the best one for your portrait.
EK MAIN AUR EK TU
"Ek main hu aur ek tu, I wanna be with you"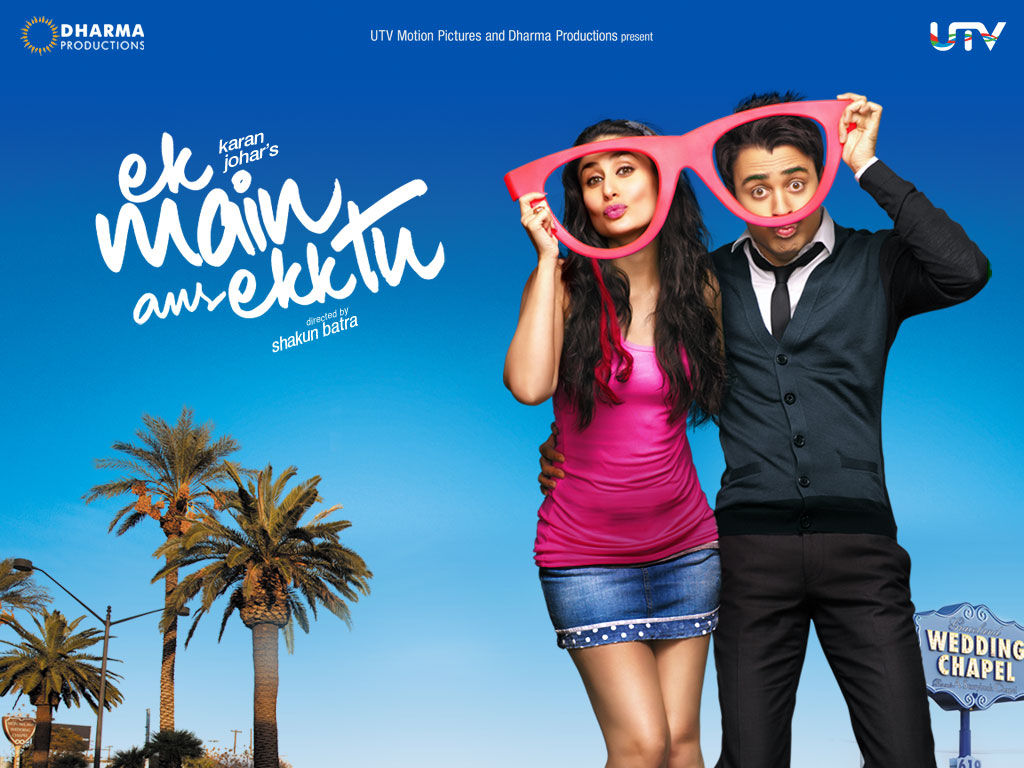 Some crazy props can be used this way too. This poster is the best to describe your lunatic relationship with your partner.
HASEE TO PHASEE
Let your love also go cucking frazy and shoot these insane poses. Go wild and show off your psycho side. Imitate these candid pictures and watch your crazy side after 10 years.
VEER ZARA
This movies needs no description and their poster says it all. This movie bought tears in eyes of the audience and this is how your picture should look like. Full of love and all the ups and downs you two have been through together.

BADRINATH KI DULHANIYA
Girls take out your lehenga choli and guys bring your kurta pajama for this poster. Use your favorite Indian jewelry and pose like Alia and Varun. Be the prince and princess of your dream palace and pose.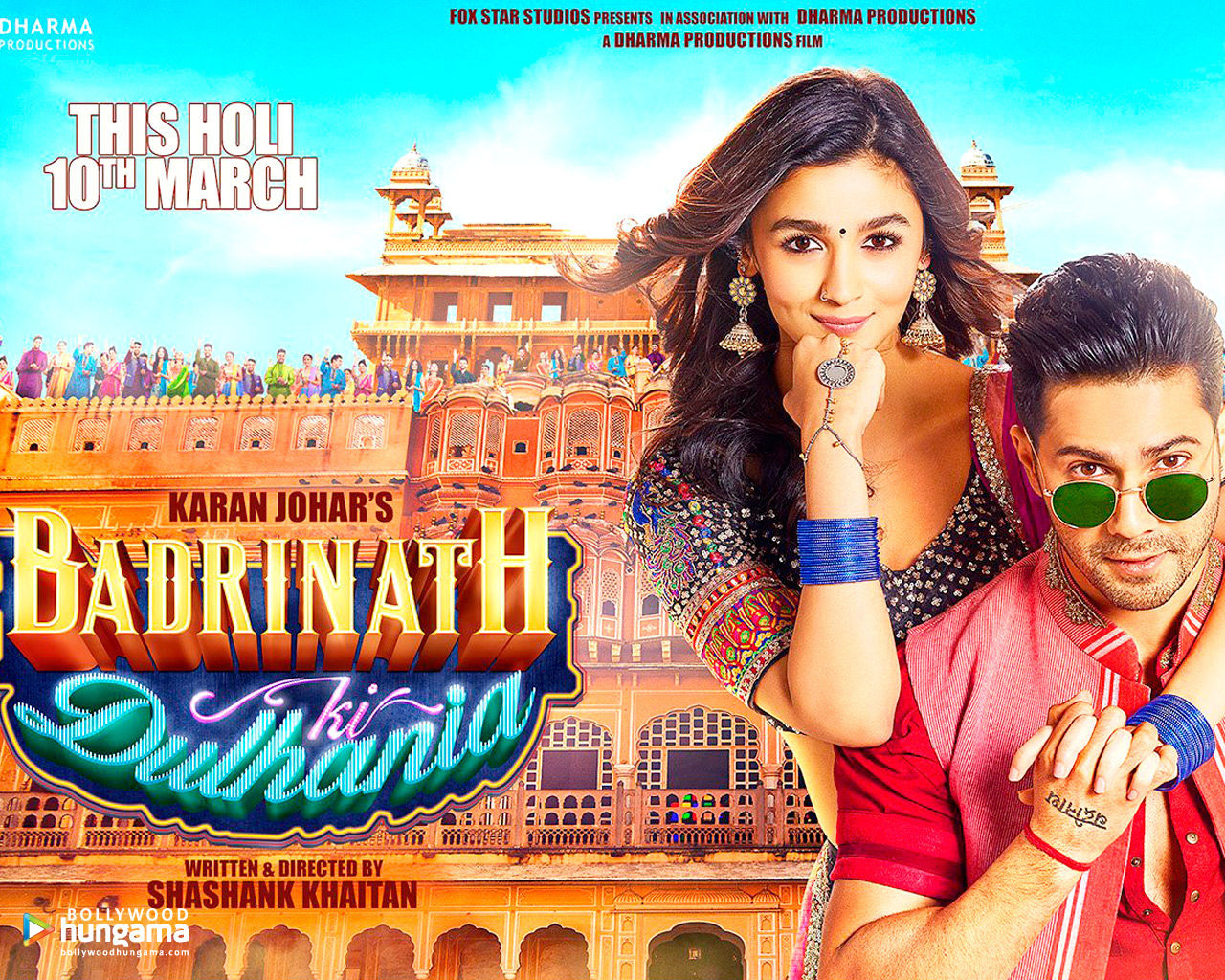 HALF GIRLFRIEND
This poster has the most to express. You have got to try this adventurous pose with your fiancé. The best part is that you do not even need a designated place for this, any bus could make up a perfect backdrop for this picture. Take her in your arms and look into each other's eyes and before you know you will have a very cute and happening picture.

RANJHAANA
This poster if imitated can bring a lot of colors and life to your shoot. Play with colors like it is holi. Pose like Kundan and Zoya, bring out the child in you throw colors everywhere and make your shoot lit.

SHANDAAR
Do you two love to annoy each other and cannot stay away from doing so, then this one poster is for you both. The picture says it all isn't it? Play around as much as you can. You can innovate this poster and make it even more interesting.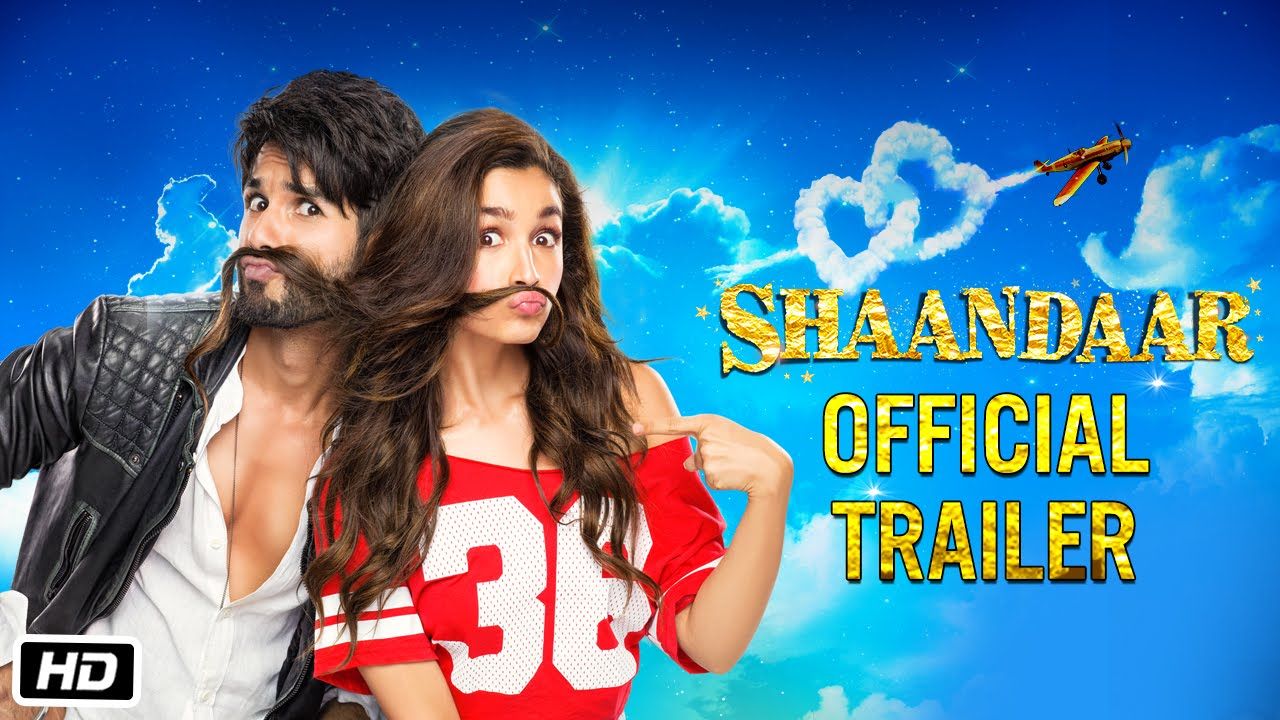 DILWALE
Evergreen couple of Bollywood Shahrukh and Kajol give major couple goals. After so many years also they look stunning and their chemistry is mind blowing. Have their style in your pre-wedding shoot and you know it will look so adorable.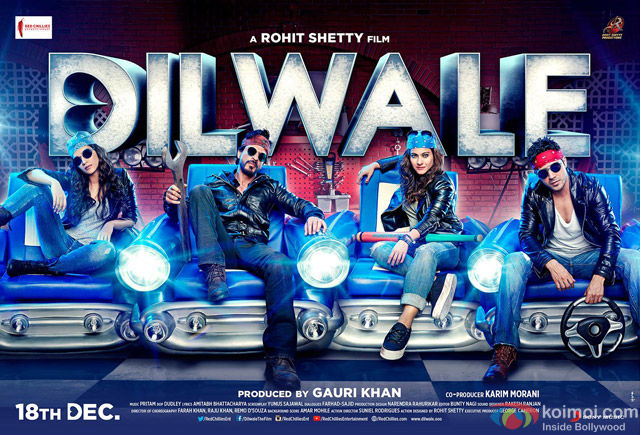 RAB NE BANA DI JODI
As romantic the love story of these dance lovers was, the poster is even better. How cool is their pose and how natural do they look. The picture has been taken in the regular streets yet it looks so charming. How cute is it!!

RAMLEELA
Are you also a fan of Ranveer and Deepika. They look so adorable together isn't it? What an awe moment will it be when you and your fiancé will get a picture like this.
The classy lehenga will make you look gorgeous. This picture will look even more better when shot at the time of sunset when the sky is full of beautiful colors.
Here we have tried to compile the most romantic movie poster that are going to light up your entire pre-wedding shoot.
Life should be full of crazy things so that when you look back you have something to smile about. These posters are not just for getting poses for pictures but these are here to make your shoot fun and entertaining.
Why always copy the old school poses when Bollywood movies have everything ready for you. A little effort can fill your bag of memories with too many surprises for the future.
Breakthrough the general norms of pre-wedding photography and explore as much as you can. These moments are priceless and can never be forgotten.