Trending Bridal Kaleera Designs
May 25, 2022
Trending Bridal Kaleera Designs
Kalira (also spelled as Kaleera or Kalire) is a silver or gold ornament, an umbrella shaped Chooda for bridal bangle, which is a collection of traditional red and white bracelets worn on each hand. Punjabi bridal gowns are not complete without the glorious Kaleere, or Kalirey. It is an important accessory for the Punjabi bride, and there is a special event dedicated to decorating this particular accessory, reflecting the joy of the bride's wedding and the joy felt by those around her. From heavy golden bunches, to intricate single strings, there is a large variety of kaleera designs for a bride to choose from today. But if you knew the story of the kaleera tradition, would you wear them?
Origin
The Kaleeras  have been part of Punjabi and Himachali marriages for over a century. But the original kaleera were not like the ones we see now.
Ornaments that hang from the brides' wrists and then include coconuts, fox nuts, and other snacks. In those days, it was almost a given that the distance between a bride's home and her new husband's house would be significant. This can mean a very long journey for the bride, often accompanied by strangers. The bride's kaleera had to make her a snack if she was hungry on the way.
Now, this sounds harmless. But having these meals next to her in the form of kaleera meant that the bride would not deny her bridesmaids and ask her in-laws or her husband for food on the way. He could have eaten these non -perishable things by simply removing them from his wrists. However, now kaleeras have come to be completely different and more sombre than what they mean today.
Traditional Golden Kalira
The golden Kalire gives a traditional yet royal look with your hands full of mehndi. When paired with the bridal outfit and embellishments, you are sure to look divine and gorgeous.
Floral Kaleera are super IN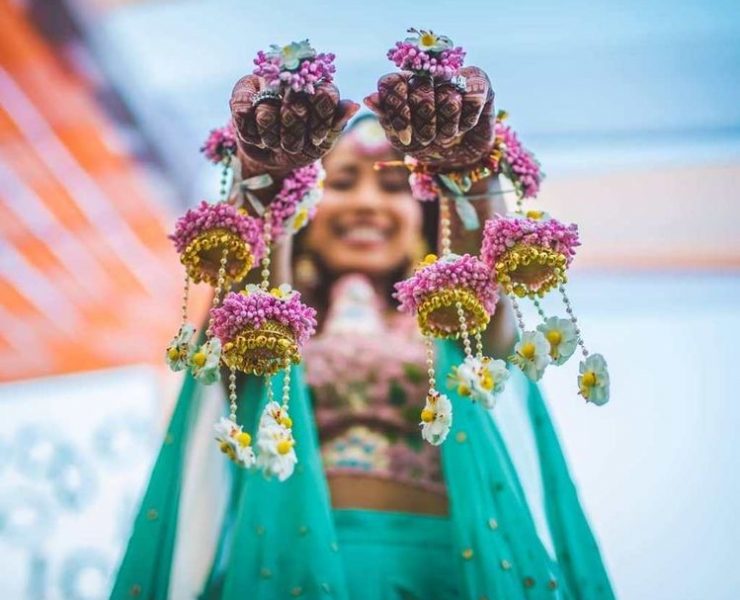 That donning and most beautiful kaleera flowers has actually become popular among modern couples. For instance, some brides went all out and chose kaleeras simply made of white and a little baby pink roses for those subtle pristine feels. They are the best choices for your pastel outfits and they look great. Couples who absolutely love red roses, such garlands create beautiful flowering kaleera. They look great and look kind!
Customised Kaleera
Brides can get a custom set of kaleera. From her wedding hashtag to the couple's names to her favorite things – you can add a lot of customized charms to her kaleera.
4. Kaleeras With Tassels And Pom Pom Adornments
Matching your outfit with the tassels and pom pom on kaleeras and give it a fun look.
5. A Gorgeous Statement Kaleeras With Long Strings.

A Super Tiny Kaleera.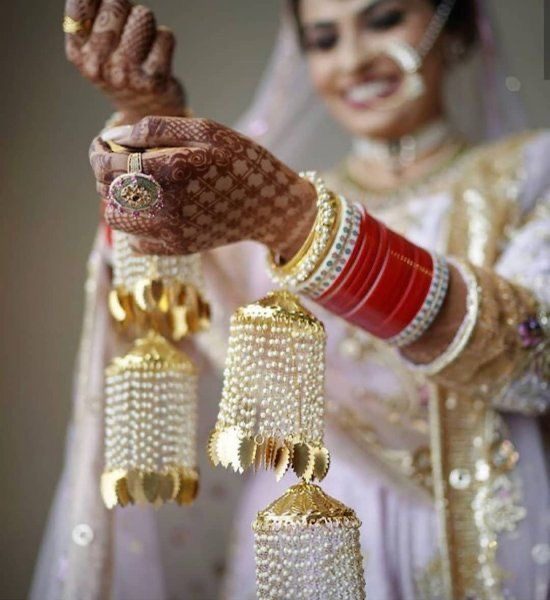 Go minimalist and find beautiful kaleeras almost weightless wrapped with small pearls teensy-weensy Kaleere.
The Meenakshi Design Kaleeras.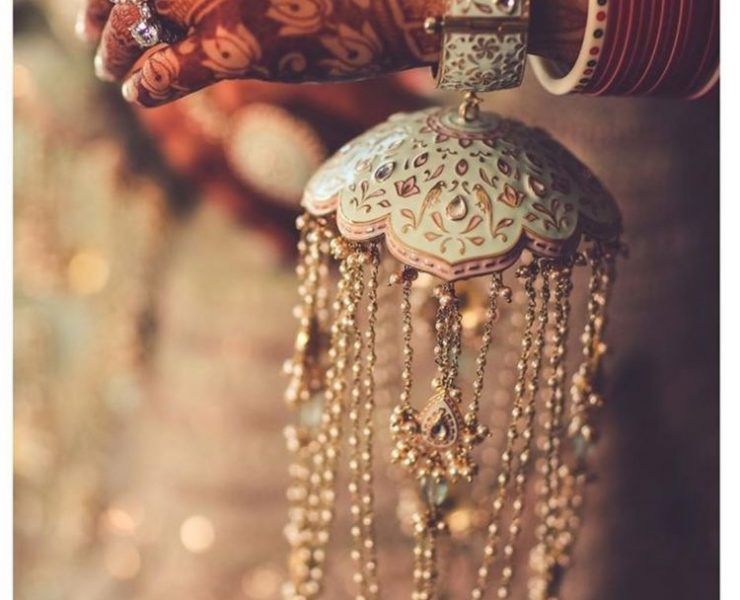 Comparing the enamelled kaleera looks great! This is a new "good" detail for wedding jewelry, so you can imagine them clicking. Say hello to the attention !!
Multi Tiered Kaleera.
They are heavy weighted but never out of the trend.
Gota Kaleera.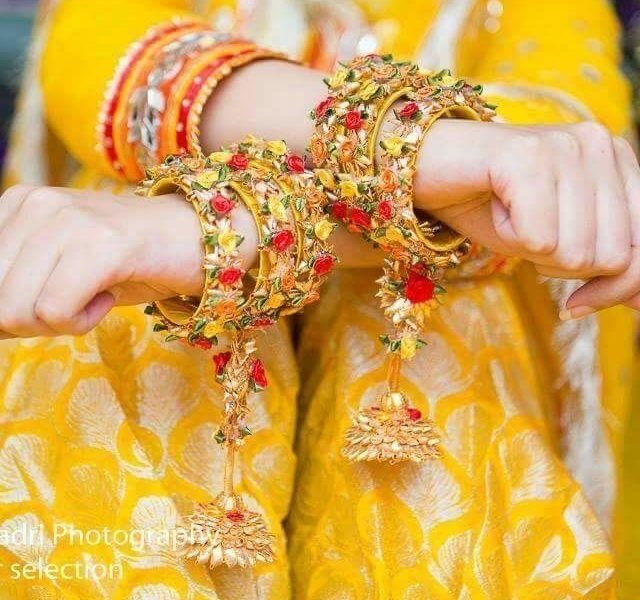 They're light-weight, multi-tiered yet extremely stylish.
Triple-Layered Kaleera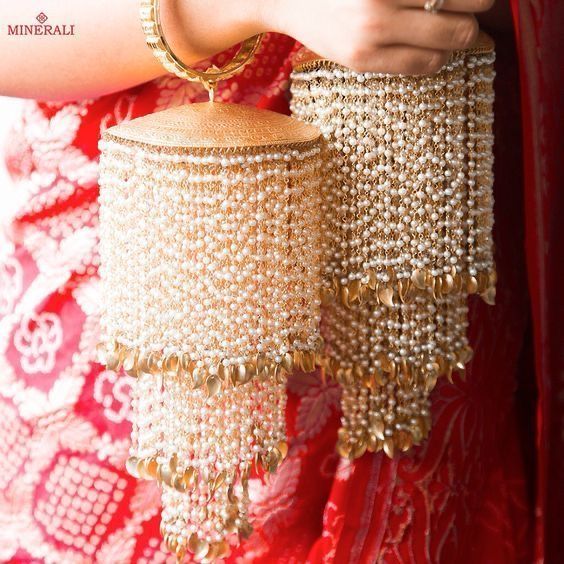 Oxidised gold, Kundan and pearl gold is a brilliant combination of brides to match their champagne-colored dresses.
These designs can serve your need to be slim, fashionable and comfortable at the same time. Share your favorite designs on our list in the comments section below.