Top 10 Post-Wedding Shoot Ideas
May 8, 2022
A romantic post-wedding shoot for a healthy beginning of a new journey
Wedding is not only a ceremony or rituals performed on a single day. It's a series of lovable memories that are gathered throughout your journey from the date of fixing your marriage to the arrival of the grand day. Some post-wedding shoot ideas can help you make the time after your marriage special.
The memoirs of this journey and the people who made the passage beautiful, all of it deserves a toss and a moment of appreciation that might be in the form of a post-wedding shoot.
So here are Top 10 ideas for post wedding shoot.
1. JUST MARRIED
Walking through the woods hand in hand with your spouse, posing at the back seat of a car with a 'just married' placard, Getty images captioned as 'just married' and many more ideas might comprise the best pictures in your post-wedding shoot album.
It is the most conventional yet cute way of preserving your early married life moments. The incorporation of flowers and other props like umbrellas and a noteworthy location will fancify the ambiance of backdrop.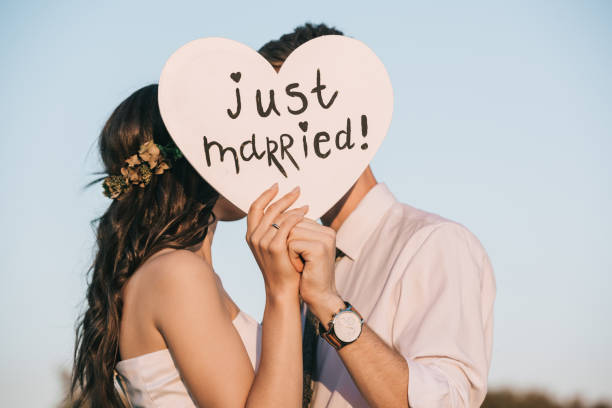 2. HANDS AND RINGS
The first thing that ties a thread of love between two people is the rings. How then we can disregard the wedding rings in post-wedding shoot ideas?
Weddings rings denote the bond that shines through the gems embedded in the metal.
Hands entangled together, in different photographic poses form the most authentic way of displaying the joy of your life. It develops a sense of togetherness and ageless love abided by the bride and groom.
These pictures can serve best for your bedside photo-frames or your screensavers and wallpapers.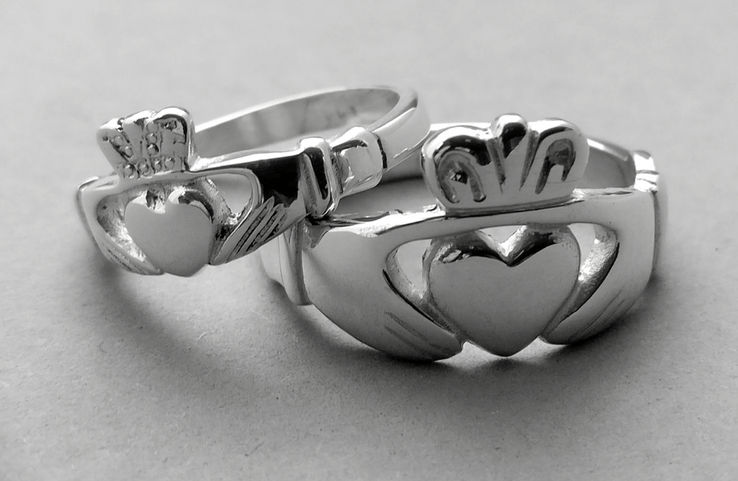 3. EMBRACING THE POST WEDDING MOMENTS
Your wedding is not only a big day for you but also for a lot more people who have celebrated each moment of their lives with yours. Your parents are on the top of the list of people to be rewarded for your success so why not theme your post-wedding pictures with memoirs of their marriage?
A picture with the wedding picture of your parents will be the best way to cherish their love. Apart from these post-wedding pictures with your parents wearing their wedding dresses, or candid of some schmaltzy moments captured aesthetically.
Embracing your parents love in your post-wedding shoot ideas would bless you with their love and a soft corner in the hearts of one another.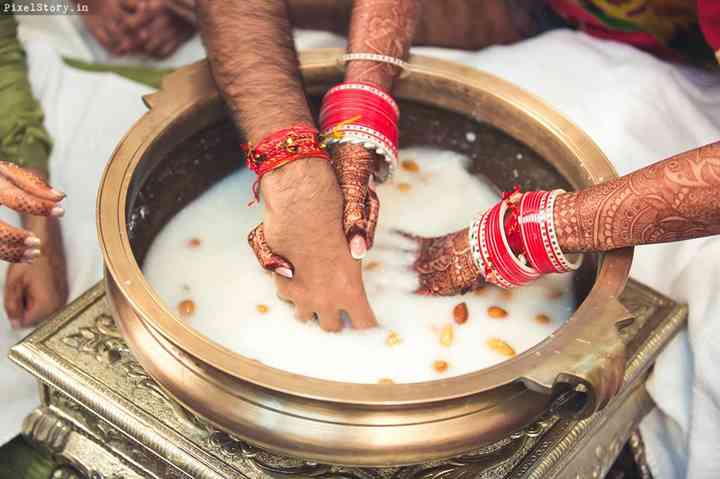 4. REFLECTIONS AND SHADOWS
Post-wedding shoot may compliment your wedding shoot but it should not be a copy of the same poses. Applying creativity to the background and poses is the best way of doing so and even better is to come up with an artistic expression of love.
Novelty of ideas always shapes a masterpiece of artwork. You might have admired some wallpapers or screensavers that depict the sense of love or often dreamt of being the one in the picture your wedding is the right time to fulfil your dream just by applying creativity to post-wedding shoot ideas.
Reflections and shadows and the use authentic and natural props for the same will make your post-wedding album a unique one or you might like to have it printed over a calendar to better establish your dream.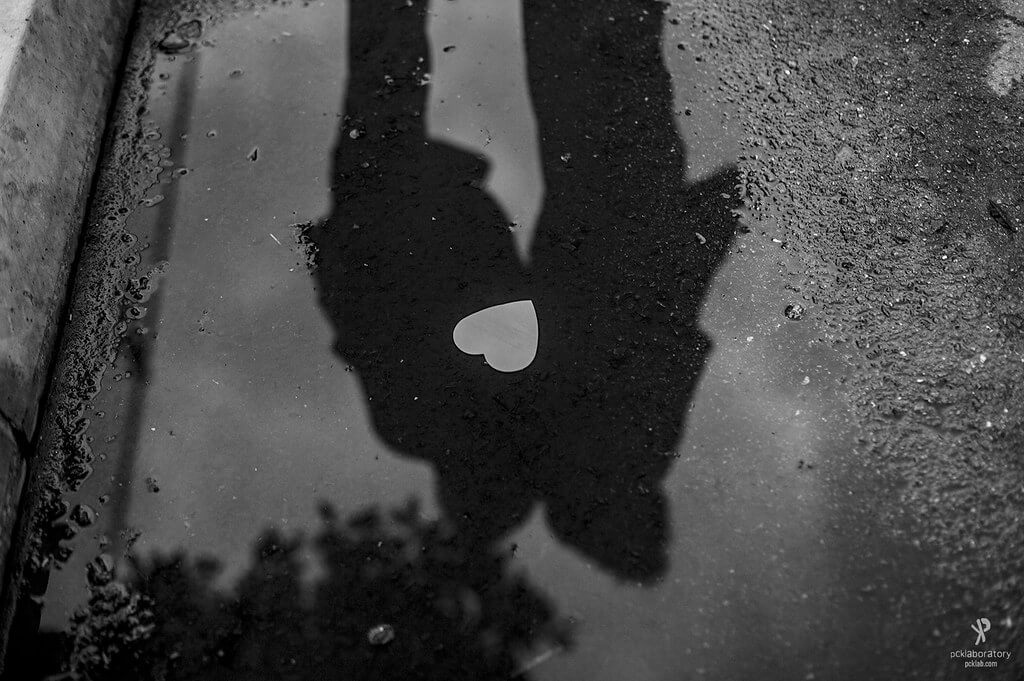 5. BOLLYWOOD STYLE
Waiting for your prince charming to take you to the dreamland?
If you are that bubbly and romantic drama girl or boy you would love to have a Bollywood theme in your post-wedding shoot ideas.
Who doesn't want to dance in a shiffon saree amidst the artificial snow background or beside a beautiful pond?
The best post-wedding shoot idea is to have a Karan Johar style of wedding shoot poses.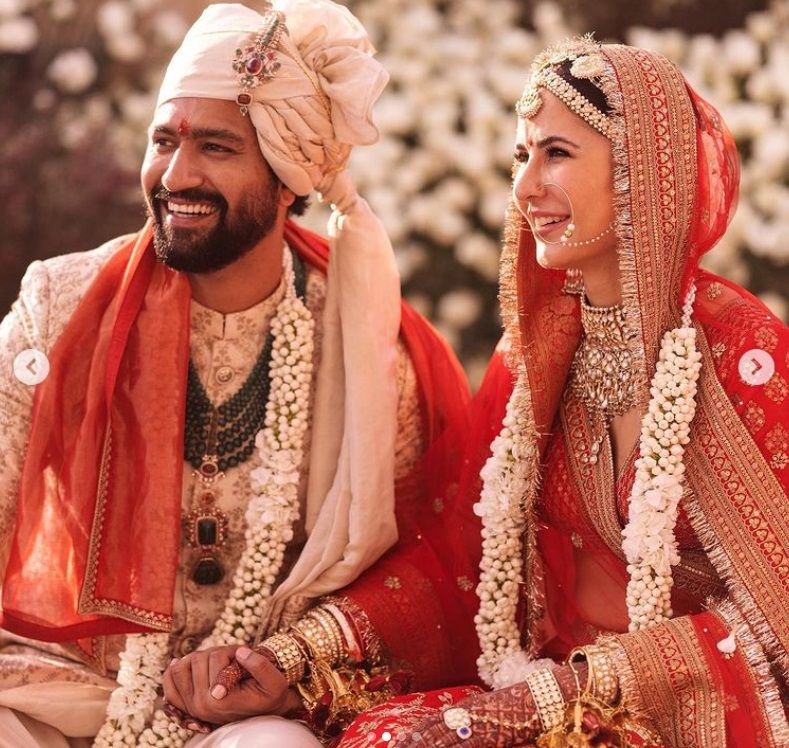 5. CONVENTIONAL PROPS
Love that song- 'Ek ladki bheegi bhaagi si?'
Drops of rain glorifying the moments with your partner beneath an umbrella sound like a dream. Why wait for this to happen someday? Why not include it in your post-wedding shoot ideas?
There is no particular season of love celebrate your post-wedding season as your season of love with conventional props like an umbrella, a boat, or flowers something that is there since ages and deserves to be carried on till ages.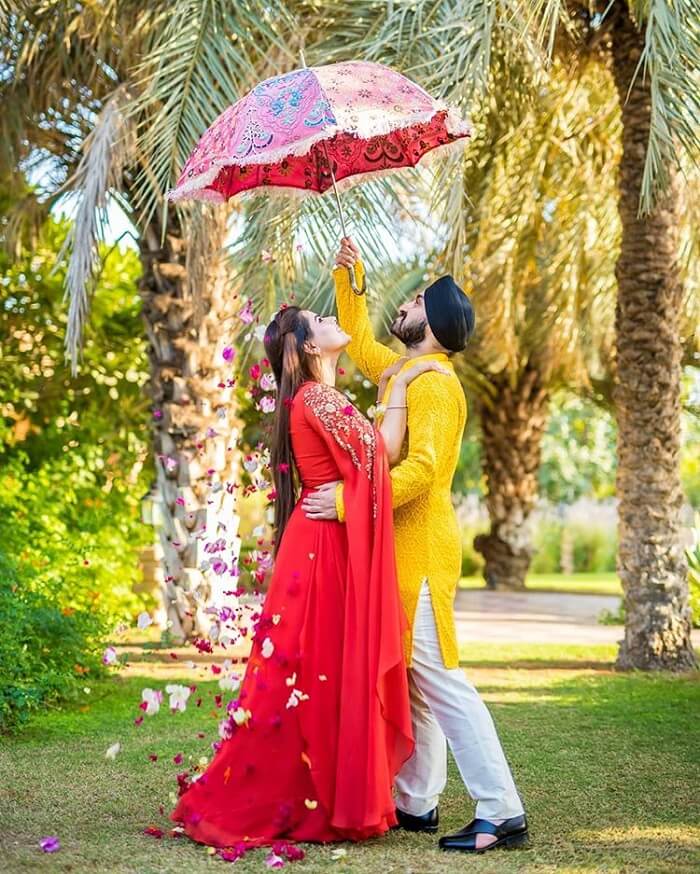 7. LIGHTS AND CANDLES
A perfect lighting is utmost important for a perfect shoot. How would be the idea to plan your shoot all with lights and candles?
In the depth of night the presence of your partner in the most romantic setting cam get you some awe-inspiring shots. Even Fairy lights is an sounds astounding for a lovely romantic post-wedding shoot.
Bring in the joy of loving someone in a romantically lit background with ornamental aroma candles and a beautiful pattern of fairy lights or other decorative styles of lighting.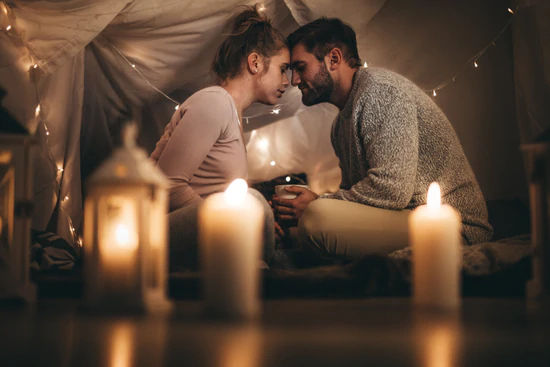 8. COY SMILES
On a lazy morning or a dull evening what happens when your eyes first meet hers?
Probably a bashful smile runs through her face and yours. Those moments are priceless but unfortunately get lost in the harsh schedules of life. This is an idea to preserve your early married life moments in the form of gestures that say a lot.
Coy smile poses aren't cheesy as some of you may think instead it is the most natural gesture when you start a new journey with your life partner.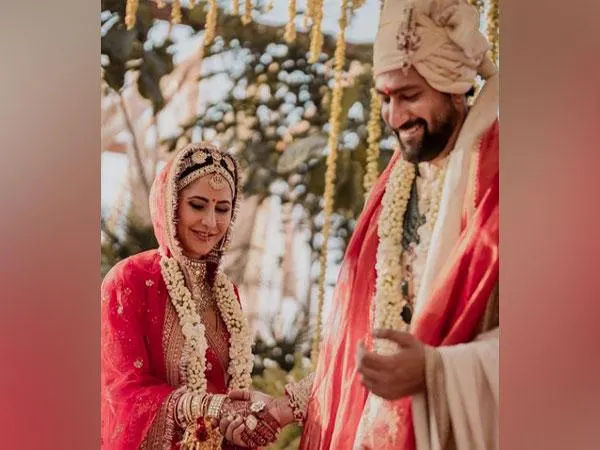 9. CRAZY POSES
Your childhood gets snapped away by the passing years of life but your childishness is eternal. If you still have that child protected inside you don't let your post-wedding shoot go boring.
Do you remember some crazy picture poses with your friends, cousins, or family?
If yes it's time to have an action replay!
Make your better half your fun partner and discover the crazy side of them. Crazy poses would be the most amazing of all post-wedding shoot ideas for you and your partner as you'll always be rejoiced to see how crazy and weird you still are.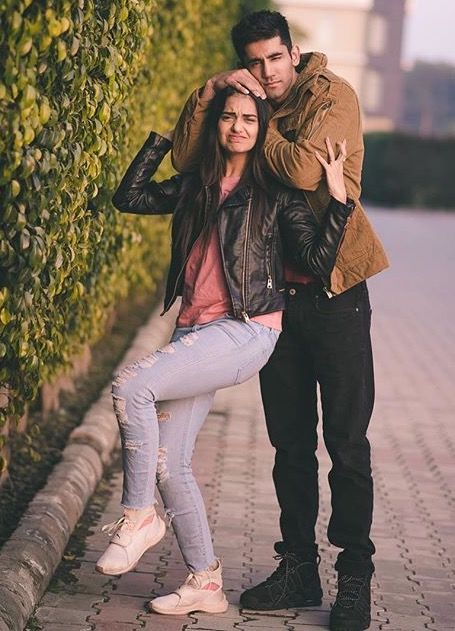 10. A COLORFUL DELIGHT
If we think of life as a rainbow, marriage is the introduction of a new color to your life. It fills your life with colors of joy, happiness, compassion, care, and love. There is so much new in your life.
The best way to depict your emotions is art. Be it the use of words, creative, colors. So we have got this artistic way to translate the butterflies in your stomach feeling into a creative shoot. Try the colorful way of having a post-wedding shoot.
Colors also are a good to include in post-wedding shoot ideas as they set an aesthetic backdrop for pictures.
Life ages and things never remain the same as they are at this moment. So preserve your early married life moments in the form of an undying memory. These Top 10 Post-Wedding Shoot Ideas will definitely help you make it happen.
Why should I consider a post-wedding shoot?
A post-wedding shoot lets you capture and celebrate the special moments and memories after your marriage. It adds an extra touch of romance and creates lasting memories you can cherish for years.
How can I make my post-wedding shoot unique?
There are numerous ways to make your post-wedding shoot unique. Consider incorporating props like umbrellas, vintage cars, or conventional items to add a touch of creativity. You can also choose themes such as Bollywood-inspired poses, reflections and shadows, or even a colourful delight to make your shoot stand out.
How important is lighting for a post-wedding shoot?
Lighting plays a crucial role in photography. Consider planning your shoot with different lighting setups, such as candles, fairy lights, or a romantic night setting. A well-lit backdrop can enhance the ambience and create stunning and awe-inspiring shots.
Can I incorporate fun and crazy poses in my post-wedding shoot?
Absolutely! Your post-wedding shoot should reflect your personalities and the fun and joy of being together. Don't be afraid to let loose, be silly, and embrace your playful side. Crazy poses can add a touch of spontaneity and create memorable and entertaining shots.
How can I make my post-wedding shoot more colourful?
Life after marriage is full of new colours and emotions. Consider adding vibrant and colourful elements to your shoot, such as backdrops and props, or even using colourful smoke bombs. The use of colours can symbolize the different emotions and joy that marriage brings.