Super Fun Ideas For Perfect Bachelorette Party
May 20, 2022
Bachelorette Party
One of the most exciting parts of getting married for any bride to be is her Bachelorette party.  Bachelorette party is a pre-marriage party in which the bride and her friends celebrate the end of single-hood for one last time just before the wedding ceremonies. Bachelorette parties are a must nowadays and this is one of the Ideas for Indian wedding. The trend of Bachelorette party is gaining new forms where women celebrate their upcoming wedding with close friends. This is the last time, a bride-to-be celebrates for being single. The party becomes a memorable event for the lifetime for the woman and this needs to special, unique, full of fun and surprises. For all this, the planning needs to be perfect. Planning a Best Bachelorette Party may seem easier but it is not that easy, as it seems like. There are lots of Bachelorette Party Ideas, bride can go for.
A very interesting thing about a bachelorette party is that, there is no competition with the bachelors party as both are supposed to be private and different. The partners need not tell each other what bachelor or bachelorette party activities are about to go down. So, you just have to focus on making it a fun evening for your girls. If you are hoping to host a nice Bachelorette party, these points may help you. Here I am enlisting ten Best Bachelorette Party Ideas that will ensure to give you your best time with the bridesmaids.
10 Totally Perfect Bachelorette Party Ideas
1. Go Camping
Camping or the new word Glamping is the nice way to celebrate the Bachelorette party. You can get the girls together for a nice weekend escape. You and your friends can have fun at the place away from the city. Pack your bags with all the essential items you and your friends need. This is a kind of unique party experience you can have with your bridesmaids.
It is like weekend in the woods that you will remember forever. Dance all night and do everything you always wanted to do without your partner and create the best memories that you will cherish forever.
2. Play Games like Paintball
This is one the perfect Bachelorette Party Ideas for a bride to be, who is like a tom boy at heart. Playing games can be a nice idea for a good party. The games like Paintball are fun and enjoyable. For this, you have go to a thrift store and find the most ridiculous old bridesmaid and wedding dresses you can, and then wear them paint balling. Isn't it a nice and interesting idea!! The Paintball games are an exciting option that allows everyone to participate. Get together with all your friends, and do a little shooting at each other.
Also, ask your photographer to take your pictures. Playing at Paintball field is a great way to spend the time and making lasting memories with your friends.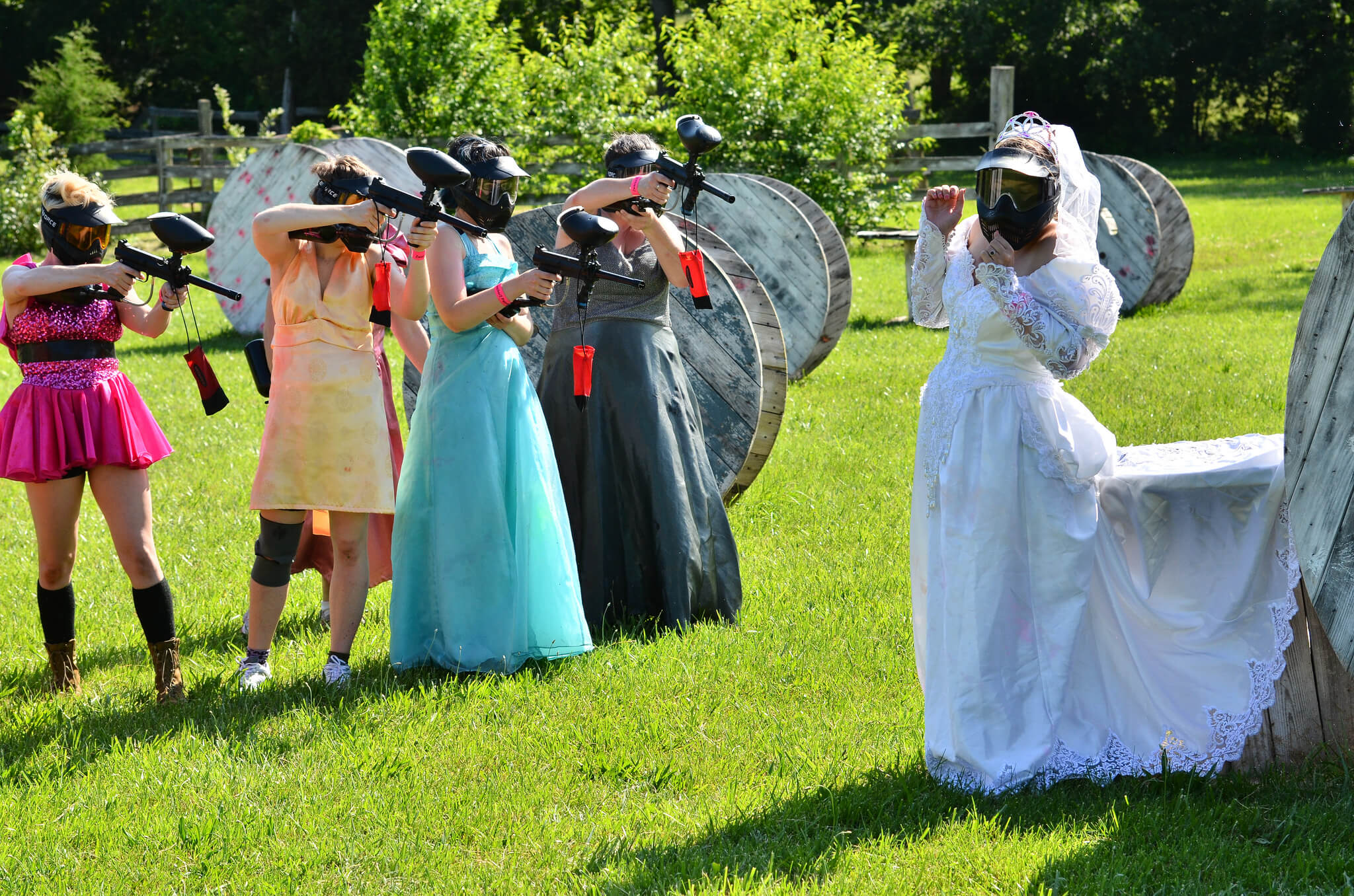 3. Bride To Be Balloons
One of the nice theme for your party can be balloons with the cute phrases. If You are the bride's friend and you are looking for some Bachelorette Party Ideas, then you should go for this option. Set the mood with the bride to be balloons, bachelorette party balloons, or the balloons with different texts. No matter which balloon you choose, the Bride will get the nice surprise and she will be thrilled to share this special day with her closest friends!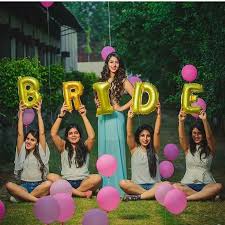 4. Combined Party
How 'bout a combined Bachelor and Bachelorette party?? You can opt this one, if you want to have the last night together as an unmarried couple. Ofcourse, the entire idea of a bachelorette party is to spend the last days of fun without the husband, but the idea of combined party would be fun. You can even start the party together and break up later to have the individual parties, in this way you will get to enjoy in a bit different way. All the girls and the boys can come together and give their friends( The bride and the Groom), the best party of their lifetime.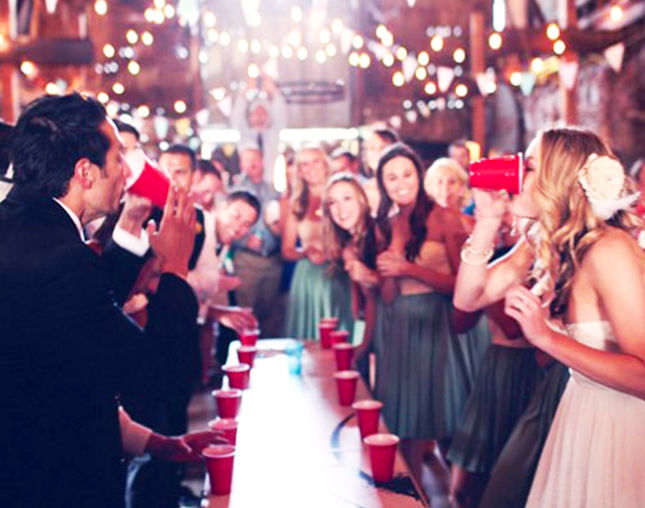 5. Go For Photo Booth Props
Photo booths are becoming a popular element at the parties and weddings, and for a good reason as you'll end up with great photos of your guests and friends. Photo booth can be a nice option to add in the list of best Bachelorette Party Ideas. If you want a photo booth at your party, you don't need to spend extra money on professional setup. Just create a defined photo area by setting up a backdrop by yourself. Don't forget about the props as props will add extra fun to your pictures and the you will get the best clicks.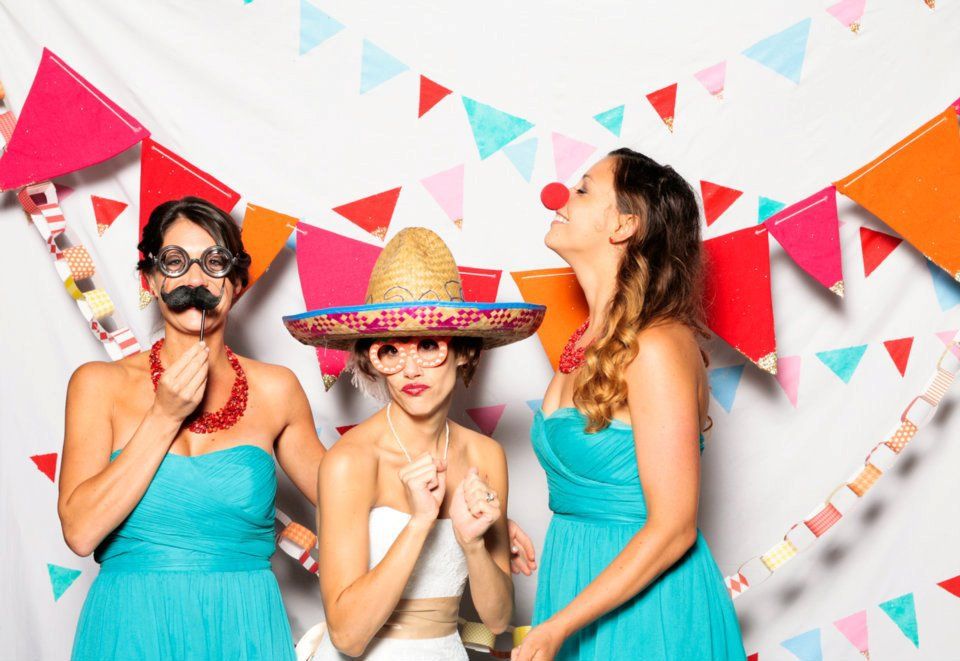 6. Go For Poolside Party
Celebrate the bride last single's day with cool pool party idea. So, girls put on your cutest bikinis and get fun sunglasses, and party by the pool! Find the one that matches your theme. Don't forget to take time out of the day to jump in. You can also play different games inside and outside the pool. There are dozens of games to play in the pool such as good old fashioned Marco Polo, ring toss, mermaid race, basketball and many more.
You can also keep the poolside drinks cold and hands dry with drink holders decorated in sweet bridal style.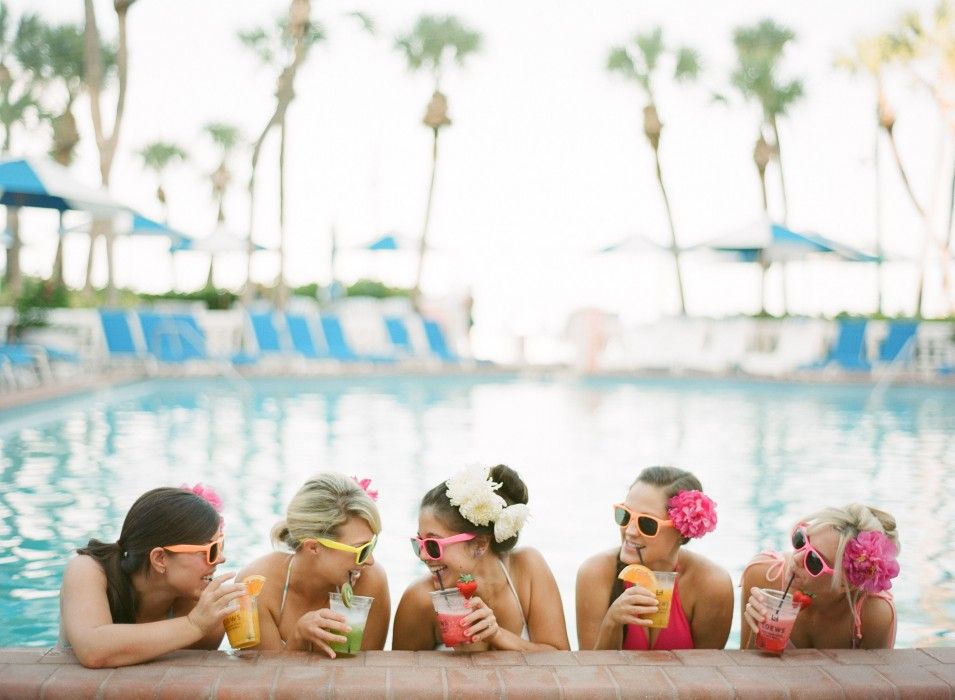 7. Photo shoots
Photo shoot, the most important thing for this memorable day. Don't forget to take the enough pictures which are both, Instagram worthy and frame worthy. You will miss this day, so why not capture every single detail of this day. Make sure to have all the visual memory this day, you could want when you are old. For this hire the best professional photographers, so that they can click you in every beautiful way. We provide the best services of photography and videography and you can easily avail the best services from our website.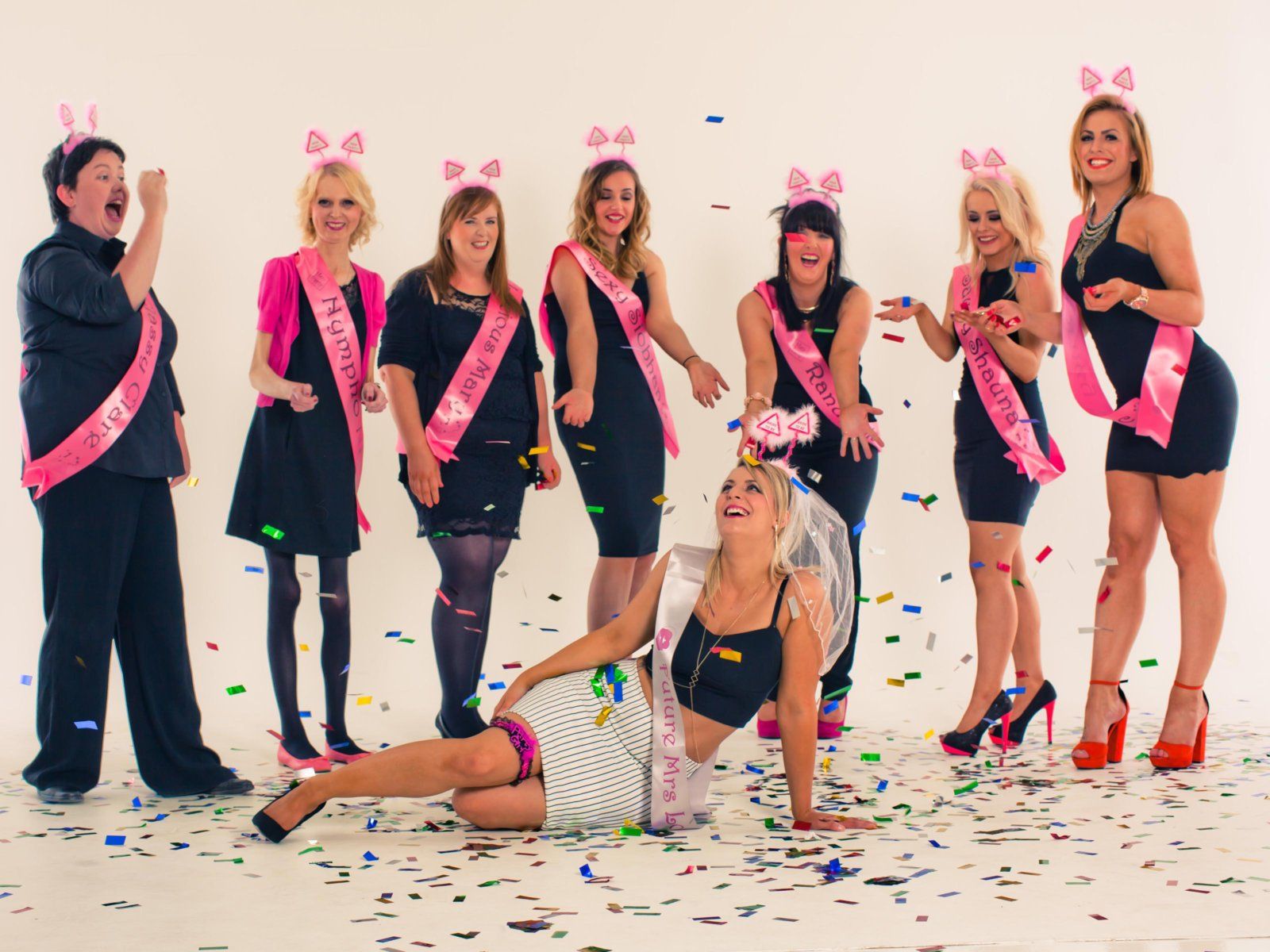 8. Road trip
If you don't want your bachelorette party at your home, then going on a road trip with your friends is the best idea.
Go out with your group of friends, hike out to a hot spring and camp out on the beach or get down at a music festival. And if drinking and dancing are a part of your list, a road trip is one more chance to party in a city full of strangers. This is a best way to get out of your comfort zone and enjoy the beauty of nature.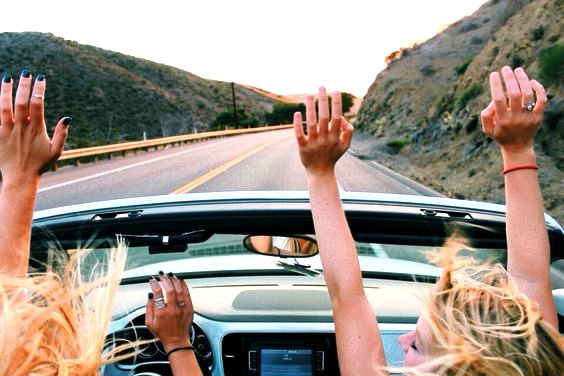 9. Be Adventurous
Be adventurous on your big day with your bridesmaids. Try something that you've always wanted to do but never have like Bungee jumping or skydiving. Just make sure all of the people in the party actually want to participate.
Make a special list full of the bachelorette's favorite things, and take a group picture at your destination. If you always wanted to go zip-lining, parasailing or skydiving, this is your chance, think of the bachelorette party as an opportunity to try something new this time.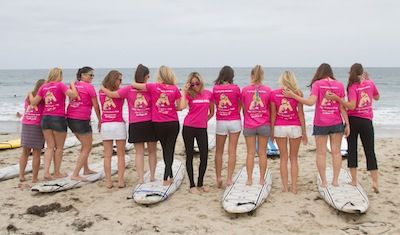 10. Booze
Last but not the least; booze is so important for this perfect day. This could be the day when the girl who never drinks will drink in honor of her friend. Book the perfect place and make sure, everybody there is a friend. then what, just go nuts. Have all the shots you want and just embrace the moment. If you are not a party girl, keep it low but do take few shots and have fun.
Let loose yourself and hang out with friends and make sure to get the perfect pictures of yours and your friends.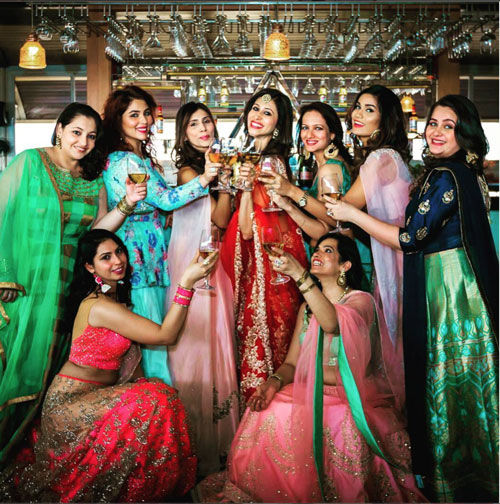 These were the perfect options you can choose for your Bachelorette party. You can even include all of them for your party. If you are next one to get married, go for these options, i can surely say that you will enjoy and have your best Bachelorette party.