Pre-Wedding Photo Shoot in Bali
May 19, 2022
BALI : THE FAMED ISLAND OF GODS
Pre-wedding photoshoot in Bali is an admirable and excellent thing that a couple can do to make their moment memorable. It is one of the most amazing and famous islands in the world. It happens to be a gorgeous and romantic place for the photoshoot.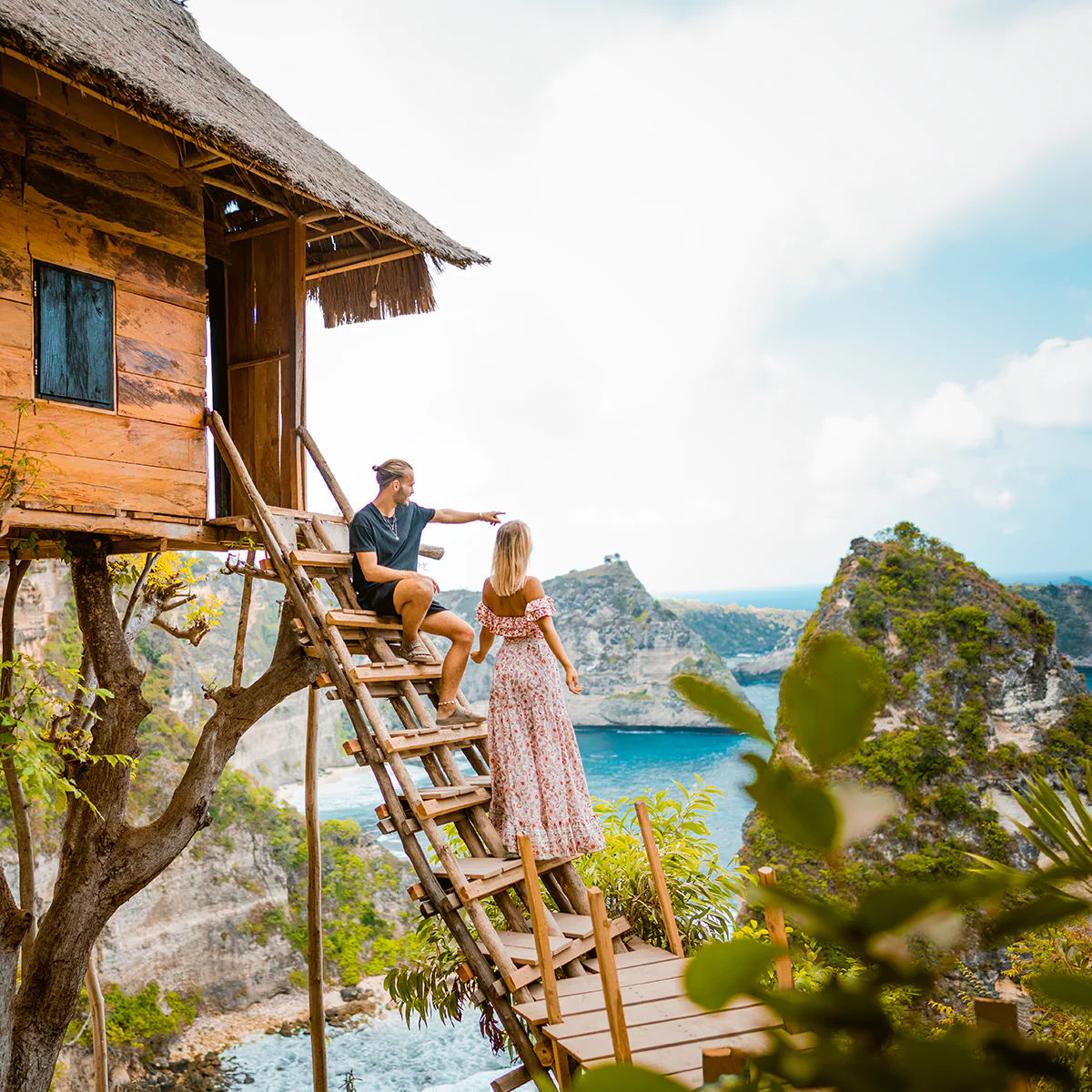 The environment and nature of this island is a perfect factor for the couples. This island is known for its beauty and attractive venues. This place is considered to be among the top 3 destinations in many of the traveling websites in Asia. It has numerous attractive spots, that's the reason why it is very famous among the couples.
 Here are some of the best and attractive venues in Bali for the pre-wedding photoshoot
Recommended place in Bali for the shoot
The most recommended place for a pre-wedding in Bali is the Mangrove forest according to us. Because this site is the cheapest of all and also it provides a wide range of spots for the photoshoot than the other locations.
Pre Wedding Photo Shoot Locations In Bali –
1. Mangrove Forest
Firstly, we have the mangrove forest, which is a very romantic spot located in the southern Bali for the couple's pre-wedding photo shoot. As it is a forest, the style for the photo shoot will also be variable for the couples. This spot has a wooden path in it, which is of 1.4km long.
This path is a very famous part of this forest and mainly used for a pre-wedding photoshoot in Bali.
Besides photography the pairs are also able to witness the animals, they are allowed to rest in the relaxation huts inside the forest. Also, it has a bird watching tower in it and there are floating decks inside this place. Overall this spot is good for couples and we can say that it's appropriate for photography.
Best time to visit: during the day around 9 am- 11 am
Location: 7.7 km away from the airport
Nearest airport: Denpasar airport
Timings: 6:30 am-5:30 pm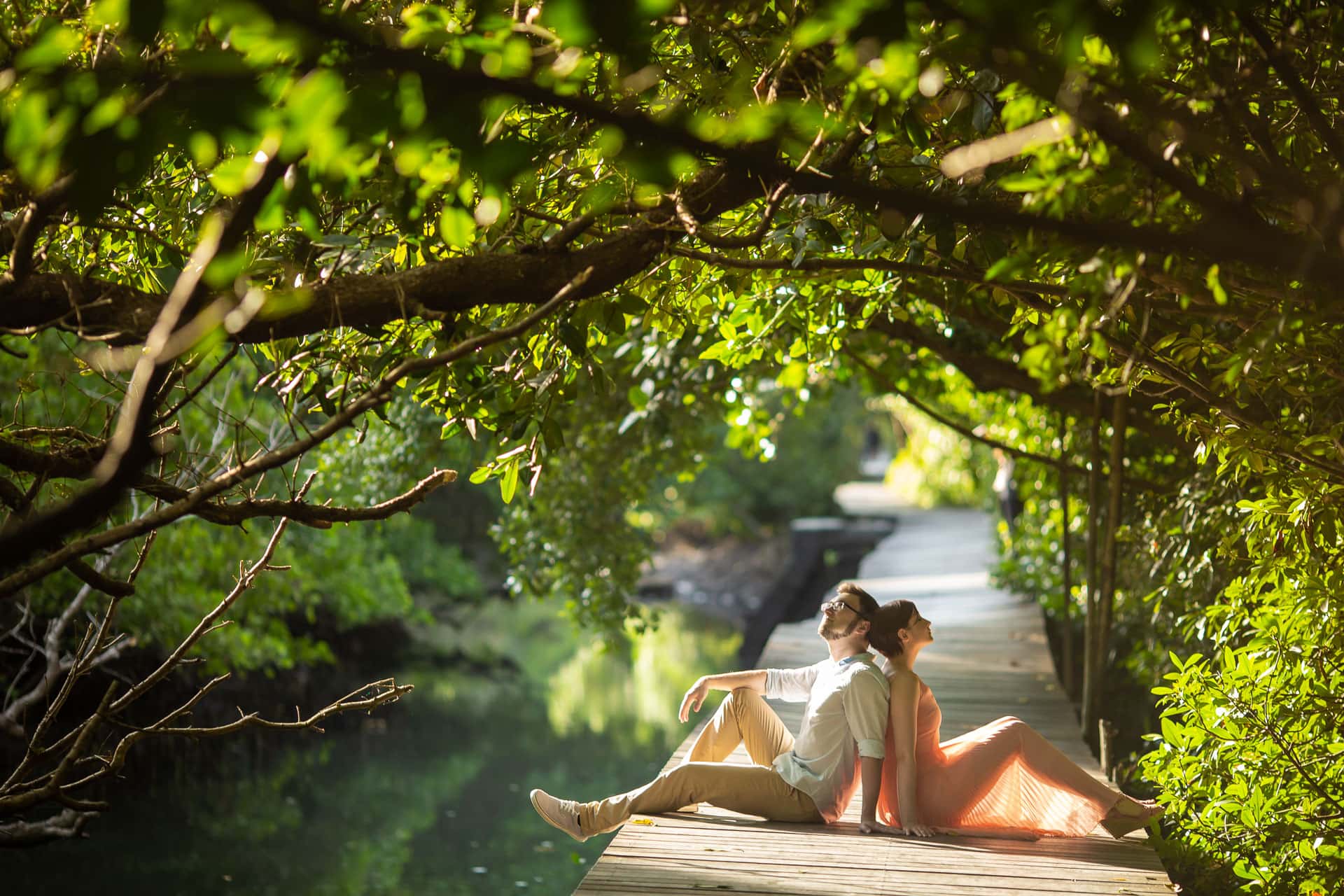 Lembongan Island is a small island which is located southeast to the main island of Bali. This place is rapidly developing day by day and is becoming one of the best attractions in Bali.
This spot can mesmerize your mind with its beauty and environment. It has a unique and clear color of water i.e. vivid aqua blue. The main advantage of this place is that this island is all free from the traffic and hawkers.
Since this spot is not very crowded like others the photoshoot can be done very easily and there without any disturbance. So, these spots are a suitable place for the couples and they can play an amazing photo session in this place.
Besides all these factors the island also provides you with many water sports like diving, surfing, snorkeling etc. which proves as a good resource for photography.
The special fact about a beach in Lembongan is that it has a white sandy beach which makes the scenery of this place more attractable and enjoyable to the couples. All these facts make this spot a good venue for the pre-wedding photoshoot in Bali.
Nearest airport: Denpasar airport
Location: 30.11 km away from the airport
Best time to visit: May-September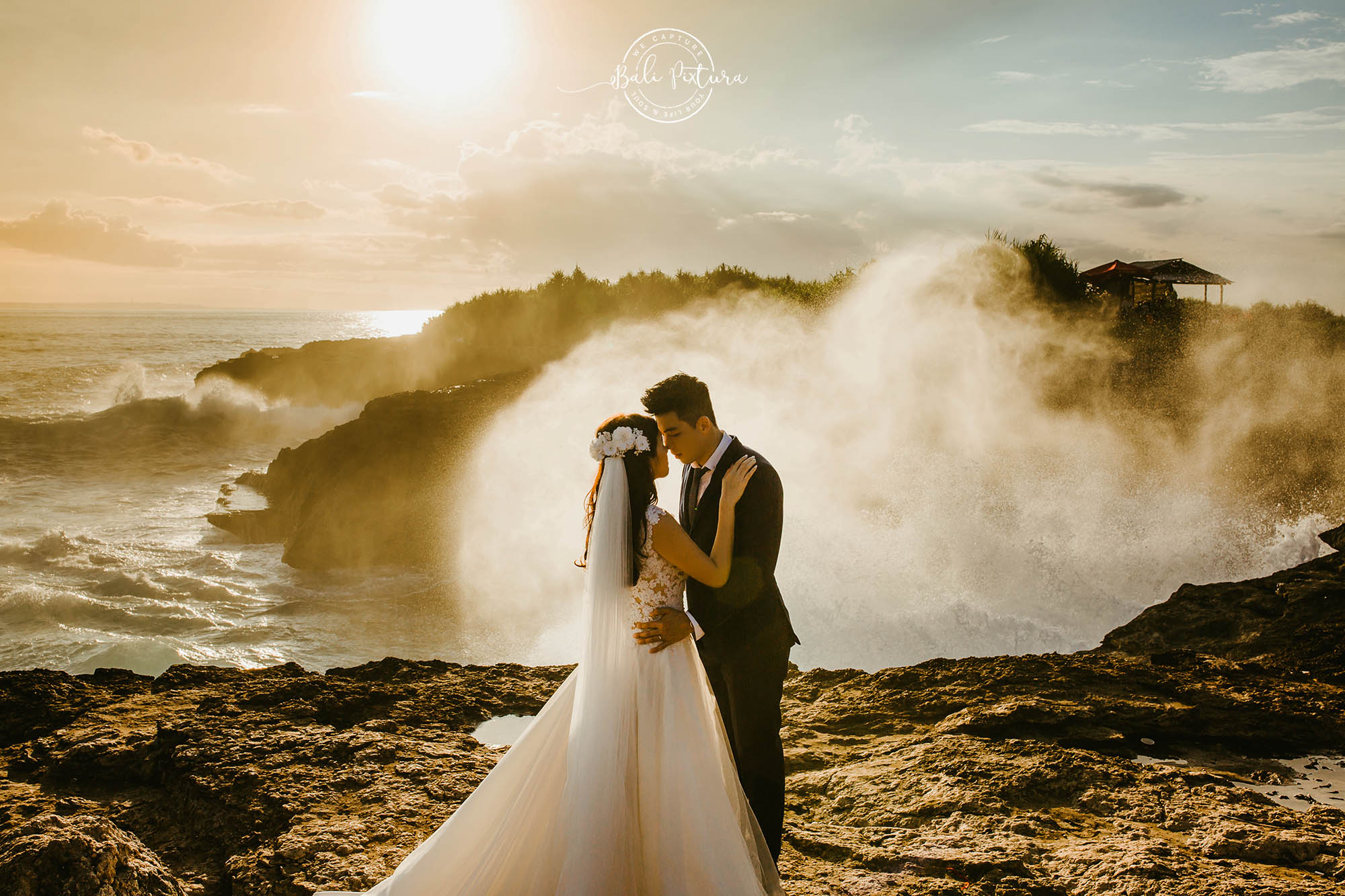 3. Taman Ujung Water Palace
Taman Ujung water palace is a famous pre-wedding photogenic spot in Bali. From the name itself, we get to know that this a palace. This spot is located in Karangasem Regency, Bali.
Earlier this palace was used by the king as resting place. This palace comprises of beautiful gardens around it, which creates a good atmosphere for couples and families for an amazing photography.
Nowadays, this palace is also known by the name Ujung Park or Sukasada Park. The main attractions of this spot are the gardens and the Balinese and European architecture which makes this palace more prominent for couples and caters to them a good photoshoot.
Nearest airport: Ngurah Rai International Airport.
Location:60.3 km away from the airport and 3.5 km away from Amlapura.
Best time to visit: on any day.
Timings: 7 am-7 pm.
Entrance fee: 35,000 IDR.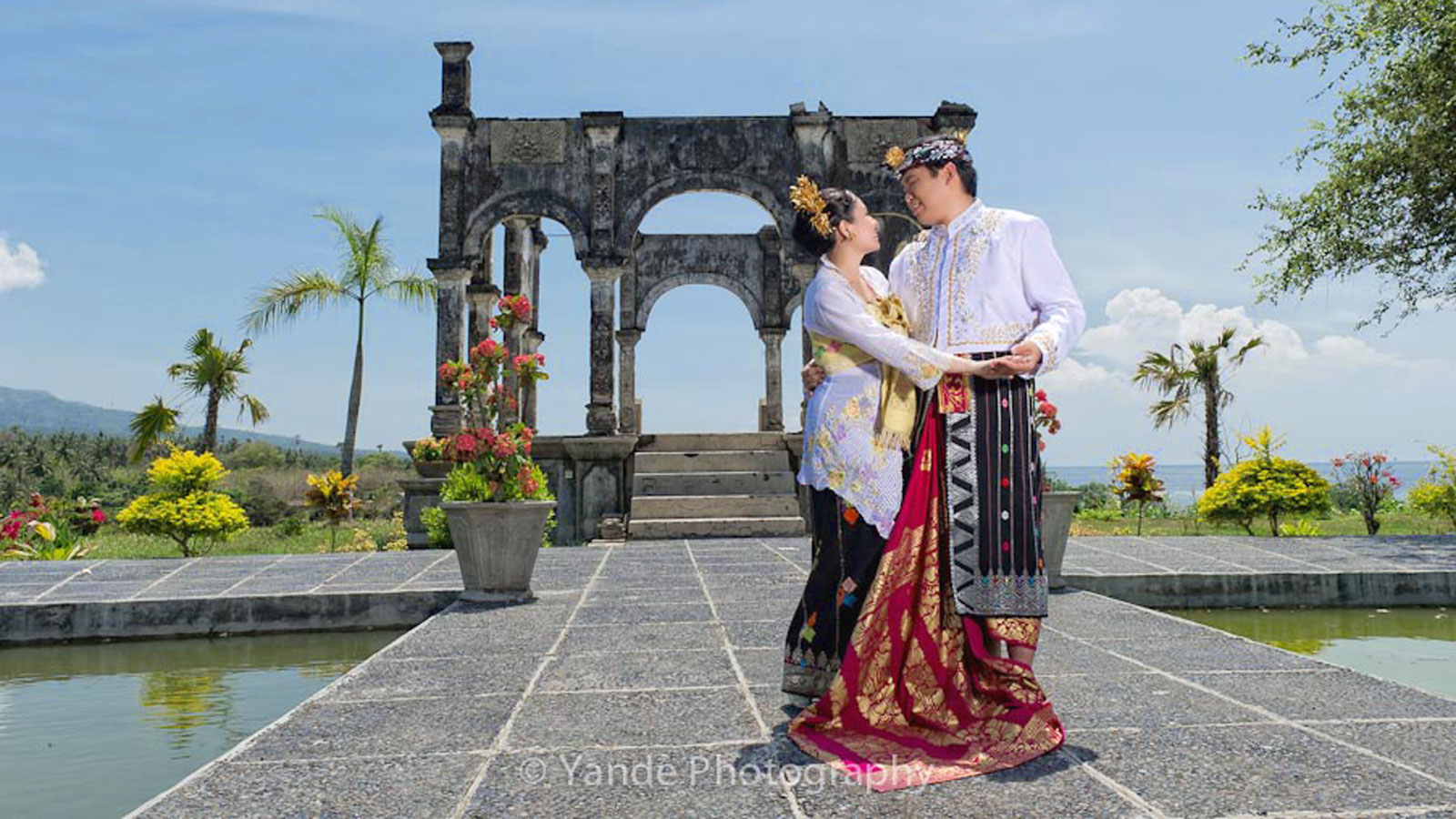 4. Tanah Lot Temple
Tanah Lot Temple is a temple which is located 32.5 km away from the Bali Island. This temple is being created in such an amazing manner that it becomes one good spot for the pre-wedding photo session venues in Bali. The main reason behind this temple's attraction is its location, that it is being surrounded by the sea water which makes a scenic background for photography.
This is a place which couples mainly visit at the time of sunset because at that time this temple becomes more beautiful. According to people, it's a belief that the water sprinkling out of the fountain is holy water and by drinking it our prayers will be flourished. This holy belief and fountain make this temple more famous for. These all factors make a great atmosphere for a photoshoot.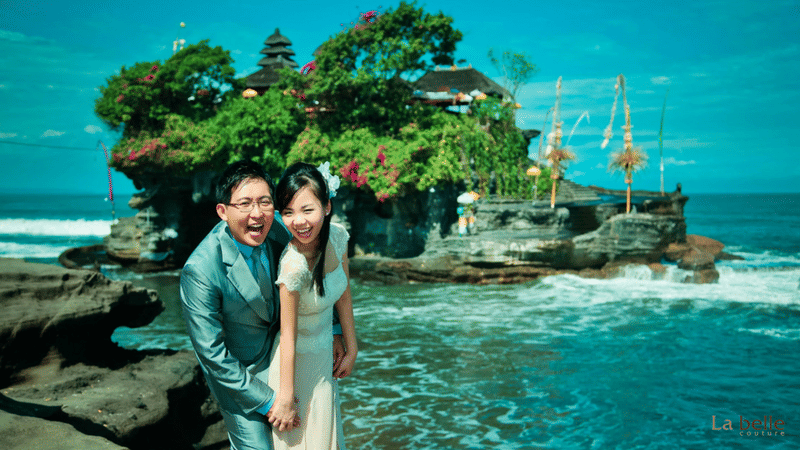 Nearest airport: Ngurah Rai International Airport
Location: 16.3 km away from the airport
The best time to visit: at any time but during the sunset, before 6 pm
Entrance fee: IDR 60.000 / person
5. Ayana Resorts and Spa
It is the most famous and luxurious resort in Bali. This resort also has a private beach for itself and also, inside this resort, they have many gardens which makes it more pretty. The surroundings and decorations of this resort are mainly developed for a good photogenic spot for couples. Many of the infrastructures are made up of glass and tiles which makes this place look shiny and eye capturing.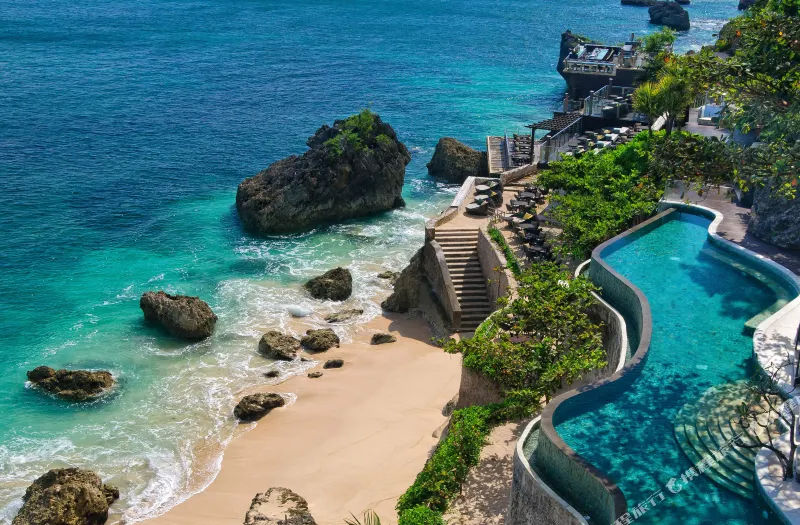 The couples are in an excitement to visit this place. The couples visiting over here can get a wide range of photographs according to this beautiful background. All these aspects are perfect for a professional pre-wedding photoshoot in Bali.
Nearest airport: Bali airport.
Best time to visit: any time.
Location: 10km away from the Bali airport
Note: this is the most luxurious resort in Bali, so the expenses will be high here
6. Nusa Dua Beach
Nusa Dua Beach is among the places in Bali where the tourists or the couples like to visit, especially for the purpose of any event, photoshoot, functions and of course for enjoyment and relaxation. This place is situated south to the Island of Bali and becomes a major attraction of Bali. Inside Nusa Dua, they have many luxurious 5 star resorts, gardens, pools etc. which are being developed to attract the tourists.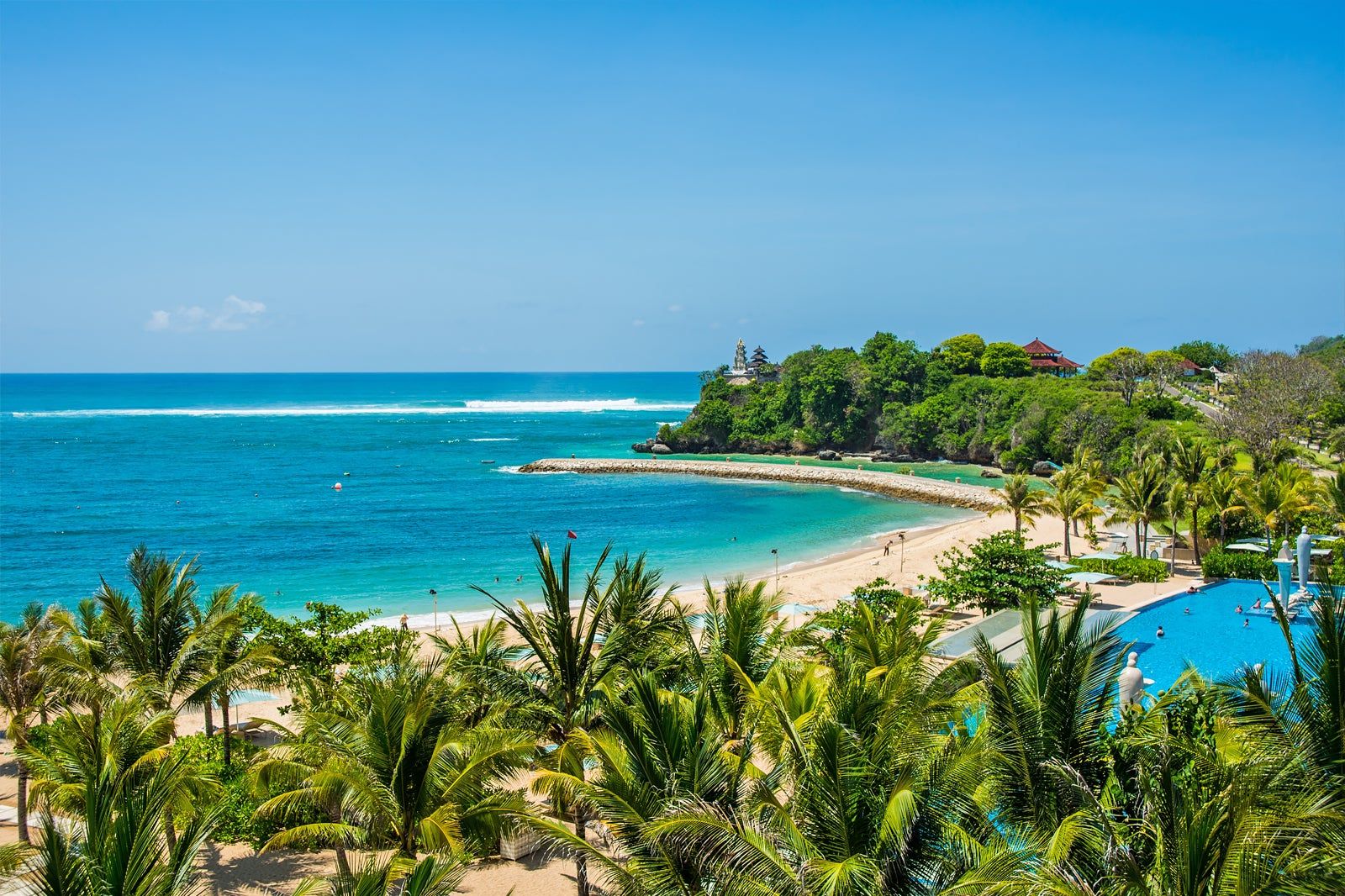 The main eye capturing factor of this spot is its white sandy beach, for which it's been famous. This factor attracts most of the couples to this place because a white sandy beach becomes a good scenery for a photoshoot.
Another main key factor of this beach is that, along the beach side there are many big rocks which are being formed in such a manner that when the sea water hits these rocks the water splashes in a magnificent and beautiful way, which makes it a regular spot for photography in this place because it will be a unique and phenomenal photograph.
These all facts makes this beach a good site for the pre-wedding photoshoot in Bali, that's why the couples and families coming over this place enjoys a lot here.
The best time to visit: July-October.
Nearest airport: Denpasar airport.
Location: 40km away to the south of Denpasar.