Pre-Wedding Photography In Ahmedabad
May 15, 2022
Ahmedabad : India's First "World Heritage City"
Ahmedabad has developed from what it was earlier, it has been changed into a metropolitan city. This city is known as the heartbeat of western India and recently it has been titled as the 'world heritage city' by the UNESCO.
It's a full package of destinations which are very much apt for a pre-wedding photography in Ahmedabad. Mostly the lovers are very much attracted, because of the nature and the backdrop of this beautiful city.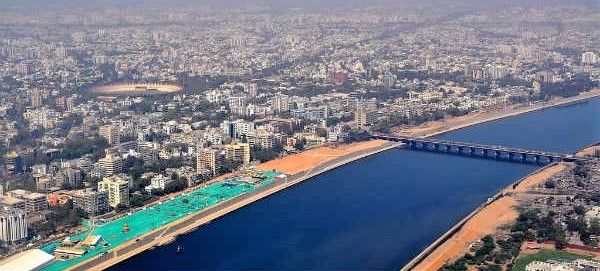 The main eye capturing aspect of this city is its eternal view in the sunrise and sunset, which attracts most of the couples and which becomes the most suitable and appropriate background for a photo shoot. Every couple would definitely wish to capture this beautiful moment, so a photo session will make a good note in this spot. Ahmedabad is filled with many historical places in it which makes it more famous among other cities to visit and to have good photography session. That's what makes this city different from other cities in India.
 Let's have a look at the best venues in this city for a pre-wedding photoshoot-
Pre-wedding photoshoot locations in Ahmedabad
1.) Sabarmati River Front
it is basically a waterfront that is being developed on the banks of the Sabarmati river in Ahmedabad. This riverfront is the most famous venue to visit in the city because of its background view in the sunrise and sunset which attracts most of the pairs to this place as it creates a romantic mood among them and this aspect creates a great atmosphere for a photo session.
This waterfront is being created so beautifully with small gardens and attractions which makes a photogenic backdrop. One of the other main magnetism of this place is boating. These notes make this place among the top venues for a pre-wedding photography in Ahmedabad.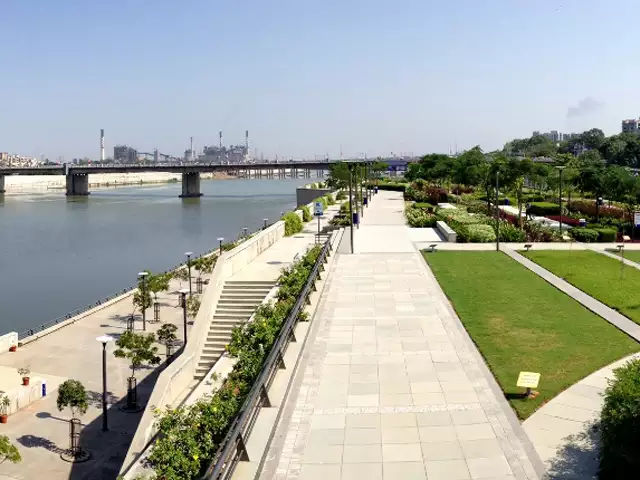 Nearest airport: Sardar Vallabhbhai Patel International airport
Location: 10.4 km away from the airport
How to reach here: it's good to hire a cab to reach this place
Timings: 9 am-9 pm
Entry fee: free entrance
2.) Kankaria Lake
Kankaria Lake is the second largest lake in the whole city and it is among the top 3 venues for the best pre-wedding photography in Ahmedabad. Many of the photo sessions are being done here, mainly pre-wedding photography because mainly the couples are being attracted to this spot frequently.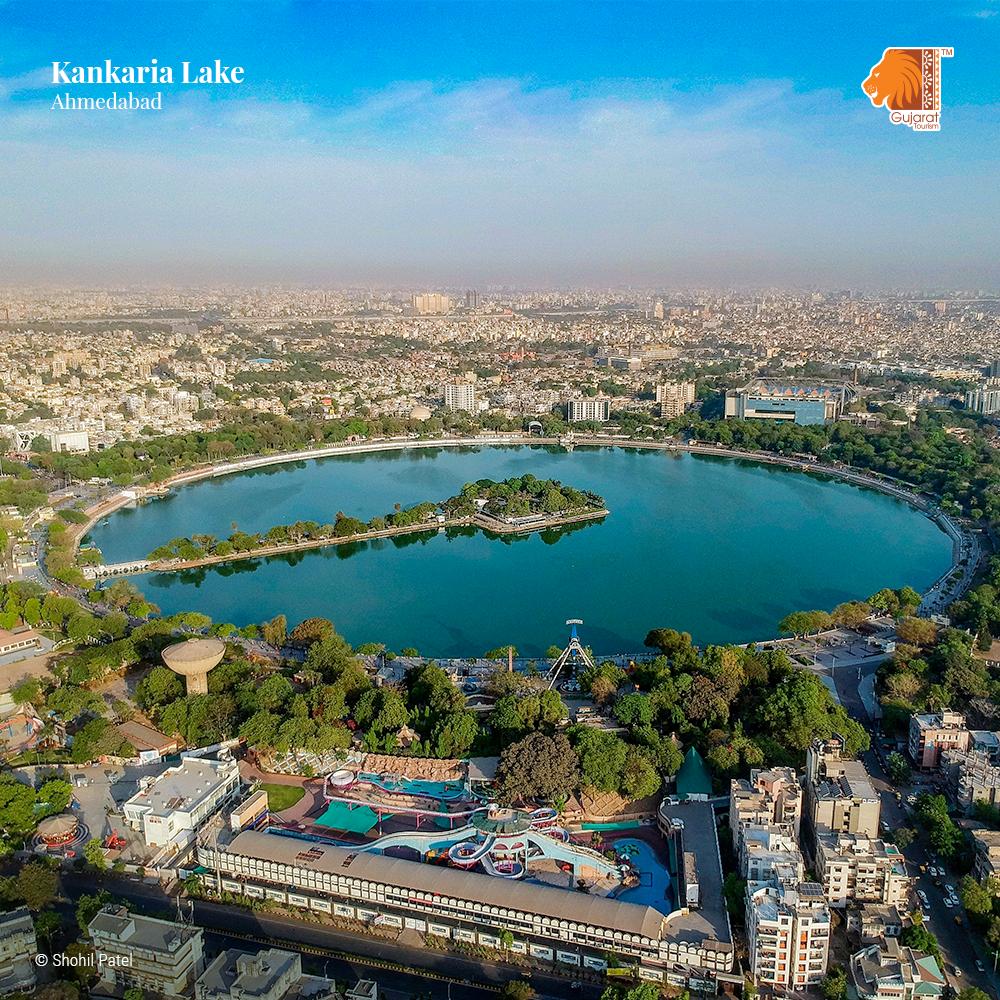 The lakefront was being renovated around this lake in the year 2008 and the lakefront is having its main public attractions I.e, zoo, toy train, kids city, tethered balloon ride, water rides, water park, food stalls, and many other entertainment facilities. These beautiful sights attract the pre-married couples mostly.
So, make these moments memorable to your whole life with an amazing photo/video session. One part of the riverfront is connected to a garden named, 'Nagina Wadi', in Urdu it means 'a beautiful garden'. This garden creates a mood for a photography and thus becoming one of the most places that couples visit in Ahmedabad.
3.) Sarkhej Roza
It is one of the finest places for a pre-wedding shoot location in Ahmedabad. This place can bring an art in the photographs. Sarkhej Roza is famous and apt as a photogenic place because of its architecture. It is basically a mosque or tomb which is situated in a village 7 km away from the main city Ahmedabad which makes it more reachable among the public.

Many of the pre-wedding photo/ video sessions are being shot here because of a beautiful backdrop of this spot. Some eye capturing scenes of the famous Bollywood movie 'Raees' was filmed here because of the good background being created here. This aspect makes this place more popular among the public and becomes a perfect place for a pre-wedding photography in Ahmedabad.
4.) Adalaj Vav
Adalaj Vav or Adalaj Stepwell is basically a stepwell located in the Adalaj and it is very much near to the main city of Ahmedabad which makes accessible for the visitors to pop in. Most of the pre-wedding photo shoots are being casted here, because of the historical backdrops of this place which makes this spot attractive among the couples.
The framework of this whole spot becomes the magnetism of this place. Or we can say that this place becomes the best place in the Ahmedabad city considering the pre-wedding photography. Some scenes of the popular movie 'Raees' was filmed in this spot, which makes it more famous in the city of Ahmedabad.
5.) Thol
This is a magnificent place in Ahmedabad for a pre-wedding photography. Thol is mainly famous for its lake and the amazing backdrop which it provides, is definitely combined with an amazing photo/video session. Mainly pre-wed couples are likely to visit this place for a photo shoot because of the spot's natural beauty which caters to a romantic photo shoot.

Who will not go for a photo shoot, when the lake water is still and filled with the migratory birds which creates a good and absolute backdrop and the narrow lanes between the lake add a lot more to this place's beauty. This place's beauty is at its best in the sunset and sunrise.
Usually, most of the photoshoots are done in the preferred time. So, these all facts make this place come among the list of the 'venues in Ahmedabad for a pre-wedding photography'.
These 5 venues are the among the places that make Ahmedabad India's first 'World Heritage City'. That's why these are the magnificent and photogenic venues which are being suggested for a professional pre-wedding photography in Ahmedabad.
Best Time To Visit Ahmedabad
The best time to visit Ahmedabad for a pre-wedding shoot is during the months between November and February.