Kashmir: A Breathtaking Pre Wedding Shoot In Paradise
May 17, 2022
Best Pre Wedding Locations In Kashmir
Heaven on earth? Where? "Kashmir"- exclaims god. Also known as the paradise, Kashmir is worth every penny for those who desire to embark a new journey. Kashmir serves as the best pre wedding location. Hence, one can plan a pre wedding shoot in Kashmir.
Though attacked several times, Kashmir still retains its eternal beauty and showcases a unique attribute every time someone comes across it. The presence of the Himalayas further adds heart throbbing views to it, resulting in a feeling of wanderlust.
Not only the locations, but the untouched roads and natural beauty gives it an edge off. It is well said that the most dangerous places are the most beautiful ones. Same goes with Kashmir, besides being a political and diplomatic state, it is enriched with lush green fields, dense coniferous forests, lakes and other natural beauty.
Thus, enlisted are one of the best pre wedding locations in Kashmir for you:
Best Location According To Us
As per our research,  if one needs to organize a pre wedding for a shorter duration (for more than a day but less than 2 days), Srinagar would be the best choice for covering the maximum locations including the enlisted above.
1) Shalimar Bagh
Built during the reign of mughal empire, Shalimar Bagh claims to be one of a kind of mughal architecture which describes the muslim culture. A pre wedding shoot imitating the mughal style will surely result in a royal yet funky experience. The greenery over there acts as an X-factor adding to the charisma of photoshoot.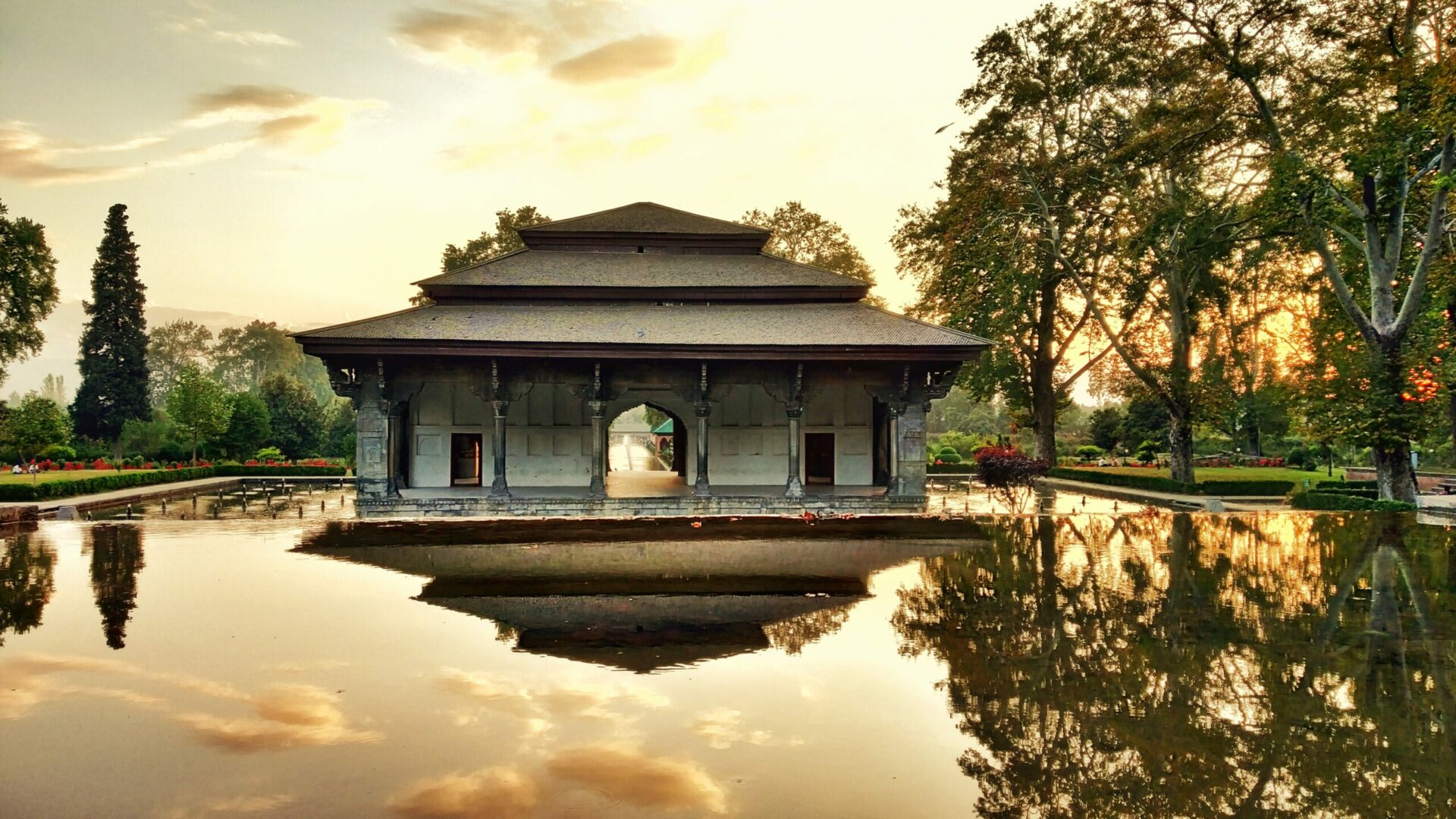 Entrance fee: Rs. 10 per person
2) Gulmarg
How about a large meadow in center of a town with scenic beauty all around? Tempting, right! Then Gulmarg is the choice.  It comprises of all the characteristics that a dream pre wedding shoot location must have. Cold breeze with a hint of snowflakes astonishes the pre wedding couple with its lively and refreshing tenderness.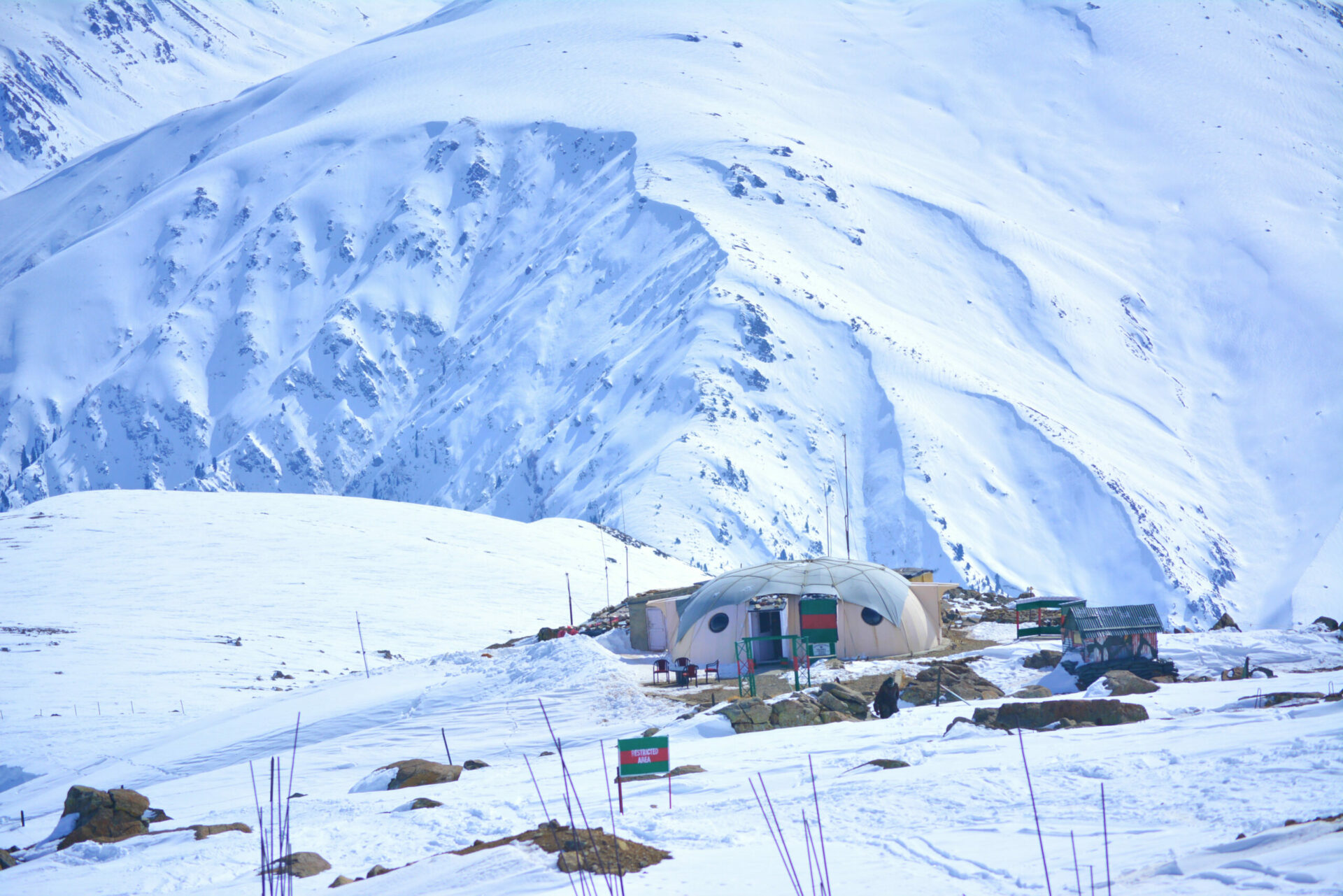 Increasing popularity for skiing also invite a massive footfall in winter season. Gandola rides act as the major attraction comprising 3 major levels vast barren fields and herds of sheep grazing all over the land.
How to reach: (From Srinagar City) via Srinagar-Tanmarg road – 51 km approximately.
3) Naseem Bagh
Located around one kilometer from Hazratbal Mosque, on the western shore of Dal Lake, Naseem Bagh is known to be the oldest Mughal garden in Kashmir. The entire garden is filled with hundreds of Chinar trees making it a requisite for pre wedding video shoot. One can perform a magnificent shoot under the arms of tall trees. Thus fulfilling the innermost longings of the pre wedding couple.
Also known as " The garden of morning breeze", it is the one of the most relaxing place in Srinagar. However, most parts of the garden are restricted for common public. Keeping the heritage status of the park in mind.
Location: South of Srinagar city, 50 minutes drive form Srinagar airport.
4) Maharani Temple
Familiar with the song "Jai Jai Shiv Shankar" by Rajesh Khanna. Same had been shot at and around this temple. This offbeat location serves as one of the spiritual spot being superimposed by the creativity and unique ideas which are showcased by the extraordinary photography and  magnificent ideas of our team.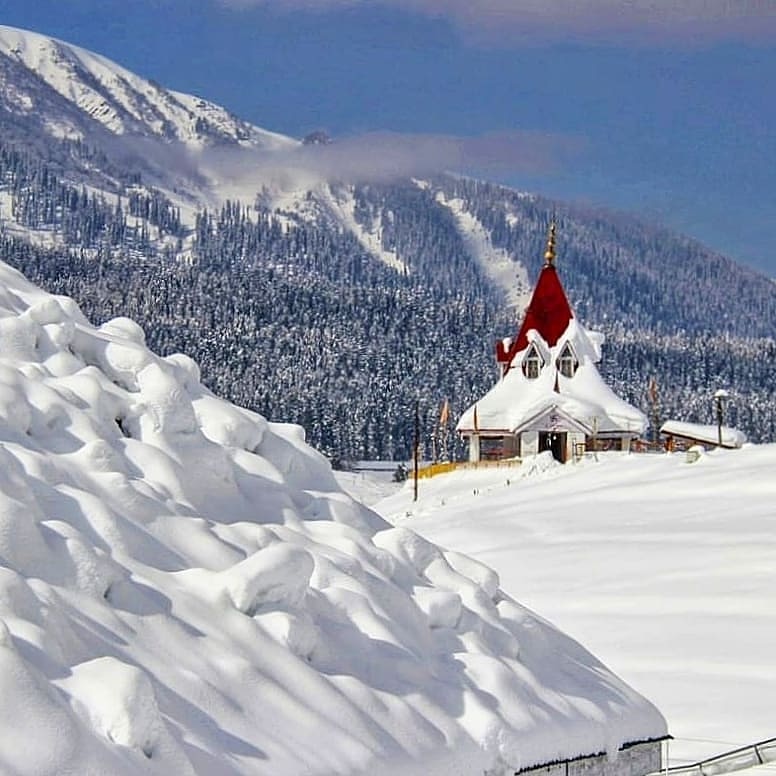 The blessing of deity further enriches the surroundings with its auspicious and heavenly vibes. The timings of temple are from 6 am to 9 pm daily. The holy aarti is performed two times a day. What else does a person wants? An open field, full of greenery and divine aura. Thus, leaving a positive effect on our soul and mind.
How to reach: 1:35 hours drive from Srinagar airport via taxi rental/personal vehicle.
5) Shikara and Dal Lake
Going to kashmir and not riding a shikara, such a waste of golden opportunity. Shikara are small boats that travel around the 22 km long Dal Lake. These are the lifeline of various residents of Sringar. Spending around one to one and a half hour in this lake, with your hubby is really worth it.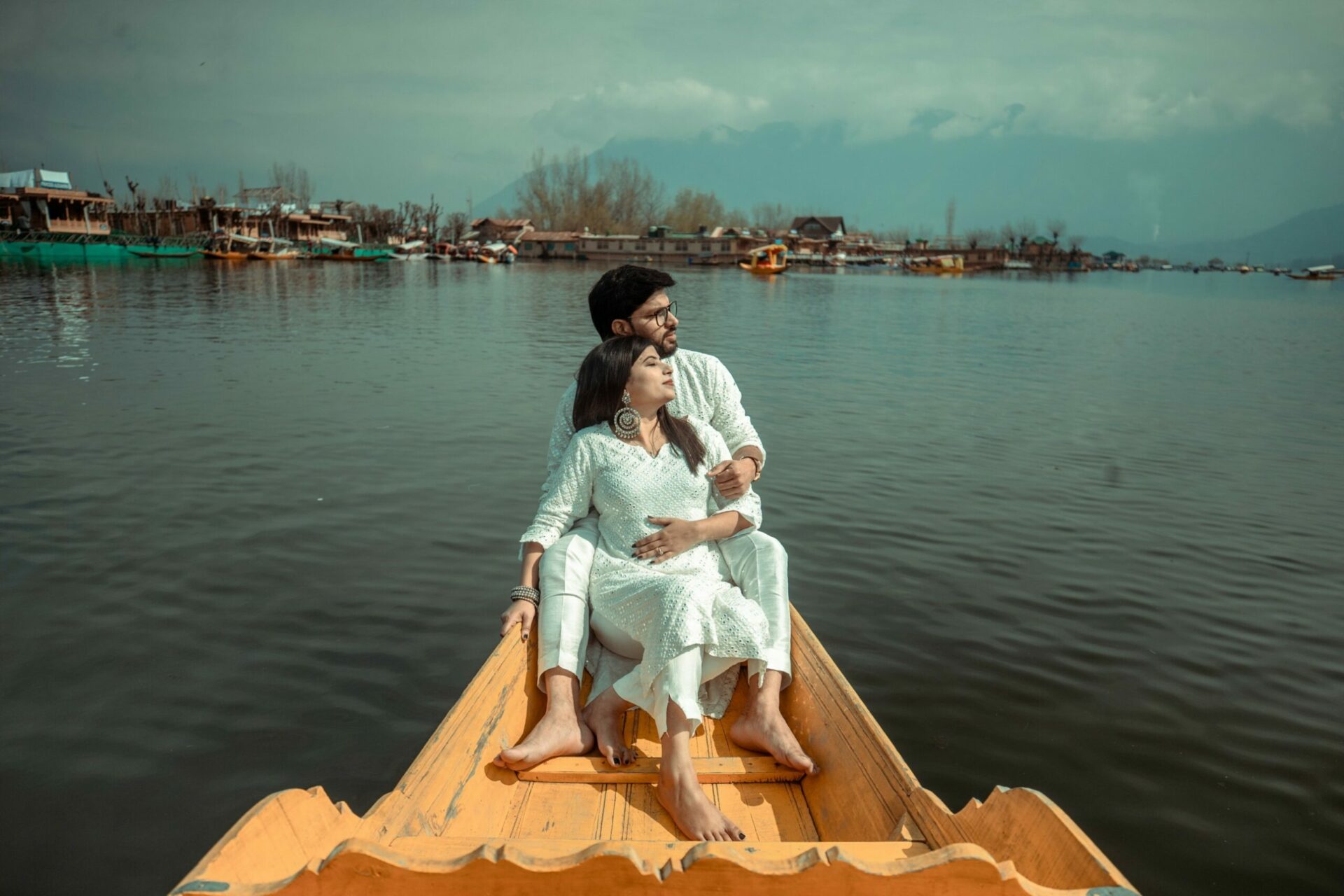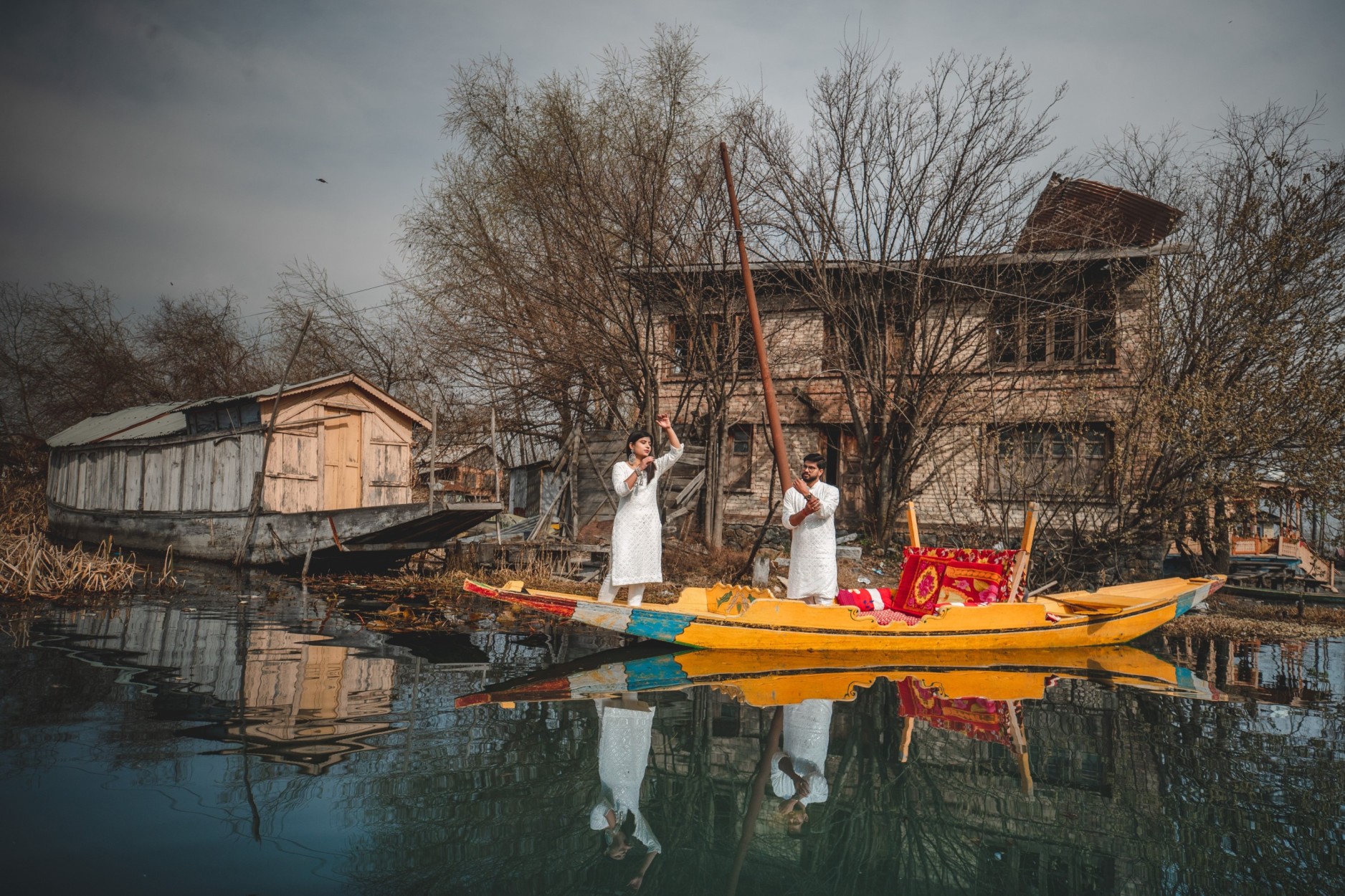 However this lake is a home to various poisonous weeds which are extracted and converted into compost. The route of shikara covers various major tourist attractions like Hazratbal Shrine, Shankaracharya Temple, Hari Parbat, etc. Thus making it eminent for  pre wedding shoot in Kashmir.
Location:  North east Srinagar (an hour drive from airport)
6) Nishat Bagh
Other than Shalimar Bagh, Chashmeshahi and Naseem Bagh, Nishat Garden also doesn't leave the chance of surprising the couple with its extreme beauty and impressive traits. One cannot resist himself/herself from the fascination arriving directly from the scenic pleasing ness.
Situated on the eastern shore of Dal Lake, Nishat Bagh is basically a terraced garden manifesting the architecture and culture of Mughal dynasty. Hence , making it an appropriate destination for pre wedding shoot in Kashmir. Commonly recognized as "Garden of Joy", it comprises of around 12 terraces based on 12 sun signs. The sprinkling droplets of fountains placed in the entire garden rejoice everyone.
Entrance fee: Rs 10 per person
7) Sonamarg
One can experience a joyous and retreating adventure by visiting Sonamarg, situated around 80 Km from Srinagar via NH1. It is a home to various attractive destinations within the span of this snow-capped location. One can visit Thajiwas Glacier, Hung Park (Ferooz) and other mind blowing destinations present over there. However, the high altitudes, climatic conditions and natural calamities play a major role in organizing a pre wedding  shoot in Kashmir.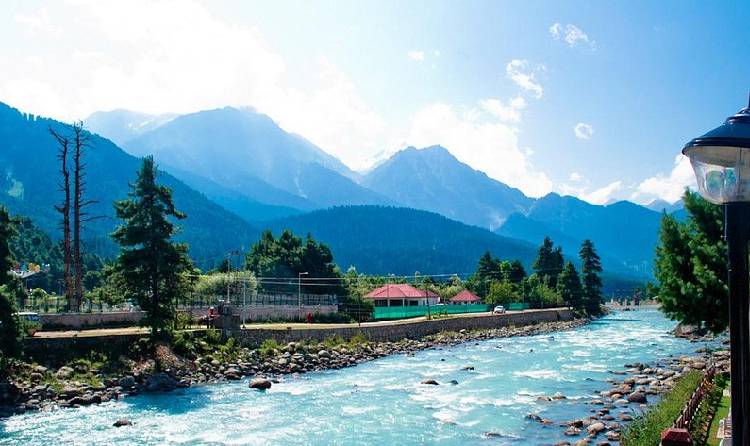 But, this is not always the case, most of the times the best shots are received in this mesmerizing venue. It is also the gateway to the biggest Hindu shrine namely, Amarnath, thus enchanting a holy plus spiritual vibes all over the area.
How to reach: Via rental taxi/personal vehicle covering a distance of 80 Km through the amazing valleys of Kashmir.
Note: If you are planning a pre wedding in winter season ,then be prepared as this location experiences a shivering -19 degree temperature.
8) Char Chinar
Besides the famous shikara, the Dal Lake is also have been said to be prominent for its Char Chinar. It is a small island in Dal Lake comprising of four Chinar trees which experience a long span of life. Various Bollywood movies have been shot at this location. It never fails to attract footfall and have become a major offbeat location for pre wedding shoot in Kashmir.
The houseboats floating upon the weed plants can viewed across the entire lake. Whether it be Fitoor or Mission Kashmir, most of the star have even passed their night living in these houseboats which marks it distinguished from other destinations.
How to reach: 50 minutes drive from airport, then hire a shikara to reach at the location.
Best Time To Visit Kashmir:
March to October months (Preferable in summers)
November to February months experience heavy snowfall
Note:
Duration of visit:  The beauty of Kashmir is boundless, no one can ever get enough of it
Weather Type: Climatic conditions play a major role while planning a great photo shoot.
Political Conditions: Kashmir is also well known for its emergency conditions hence, an element of  uncertainty.
Span of pre-wedding : One must plan a shoot over a span of few days, to get the most out of it.
Telecom services: Only postpaid mobile networks are available in Kashmir.
Nearest Airport: Srinagar International Airport (SXR), 14 Km from Srinagar city (approx.).
Nearest Railway Station:  Jammu Tawi, around 305 Km away from Srinagar, followed by a road trip of around 8 hours to Srinagar.