Indian Bride and Groom Images To Leave You In Goosebumps!!
May 17, 2022
BOOKMARK THESE INDIAN BRIDE AND GROOM IMAGES RIGHT NOW!
OH MY GOD! They are such a couple goals, aren't they? How often have you found yourself in these shoes, when you look at the Indian Bride And Groom Images, and all you can do is wonder what makes them so adorable? Couple goals becomes so much more attractive when it is the Indian Bride and Groom Images.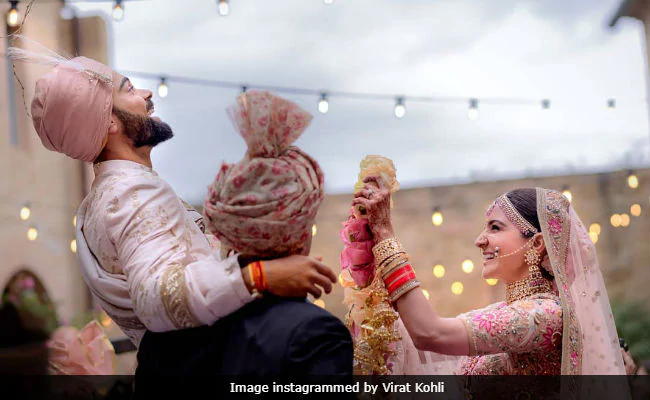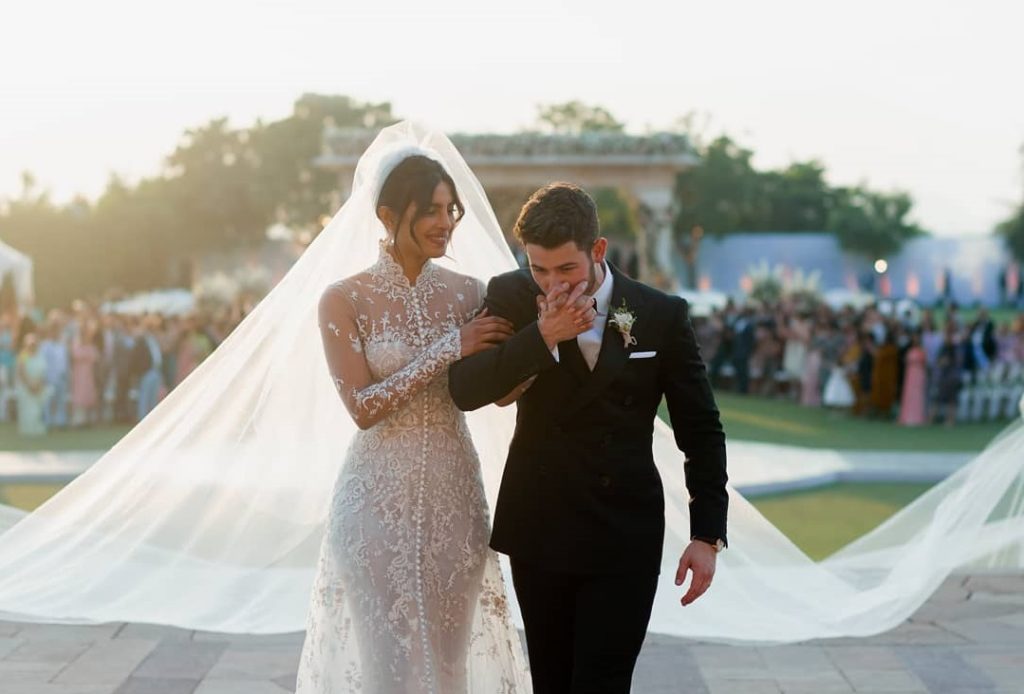 Be it Ranveer-Deepika, Anushka-Virat, or even Nick-Priyanka, our celebrity couples have always gave new meaning to the word COUPLE GOALS. Following the path our Indian Brides and Grooms have managed to excel in the art of setting couple goals for the rest of us.
CHECK OUT THESE INDIAN BRIDE AND GROOM IMAGES –
1) IS THIS PICTURE FOR REAL?
This image is irresistibly bewitching. Isn't it? The editor has beautifully converted it into a black and white picture, to bring out elegance and poise out of the simplicity of our couple. While the groom pierces into her eyes, the bride timidly shrinks to make it more intimate and into the moment.
2) THE NEW LIFE AWAITS!
Wedding is the coming together of two souls, it is going to lay paths of warmth and submission to each other. In this gorgeous picture, our couple promises to stand by each other until an infinite. This picture makes the visuals and the message more appealing because it is captured in the open areas.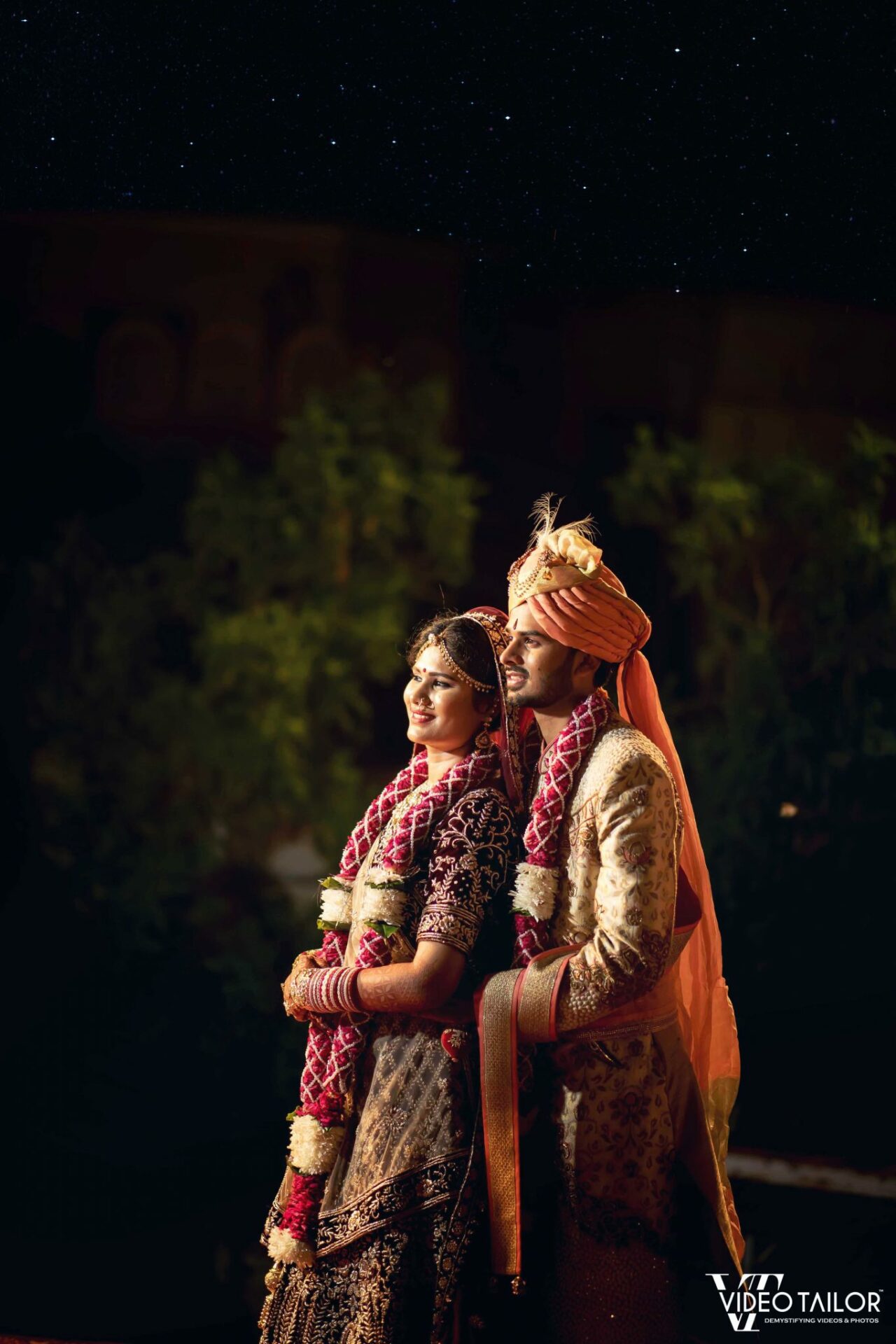 The skies have been an epitome of promises, love and togetherness. Which makes this picture metaphorically attractive, and all you know next is to get such similar picture clicked with your TO-BE.
3) ROYALTY HAS A NEW FACE
Royalty continues to be our goal, A Royal picture like so makes it one of the most mesmerizing Indian Bride and Groom pose.
Our groom in this out of the world picture can not get enough of the Queen, he has hitched his wagon to forever. The background of this picture brings the ecstasy of the couple. This shot is wonderfully synchronized with the location and colours.
4) SUBTLE AND SIMPLE
This image is our personal favorite, we are in absolute AWE of how gorgeous a couple can be. Some poses comes out straight from a fairytale, and this is one such pose. From the Coordinated Outfits to the more coordinated smile of I LOVE YOU and I WILL LOVE YOU FOREVER; this couple is a dream come true.
5) DREAMY????
Let us reassure you, this ain't a dream? This picture is prepossessing and absolutely pleasant to the eyes. The Love of the couple speaks for this image. We can not take our eyes off this hypnotic beauty, can we?
6) VIBRANT VARMALA'S
This is how you set Couple Goals with such an effortless and sophisticated Indian Bride and Groom Pose. Our couple stands out in this picture because of their attempt to ditch the monotonous trend of wearing a Varmala of red roses.
They chose to surrender in the bounty of love and wedding with orchids, perfectly coordinated with the blue lights in the background. A varmala made of orchids also complimented the Red Lehenga of the Bride and Red Turban of the Groom.
7) TOO MAGICAL?
Full marks for how the Wedding Photographer did justice to the background and brought the best out of this picture. This pictures screams dramatic and dreamy at the same point. We are enthralled at the companionship and affection of our lovesick couple.
8) LIGHTS, CAMERA, ACTION!
When you cannot take your eyes off her, you have already set enough couple goals. We are acquainted with the fact that SHE IS YOUR EVERYTHING. This couple leaves no stone unturned to dignify that he has dived right into her.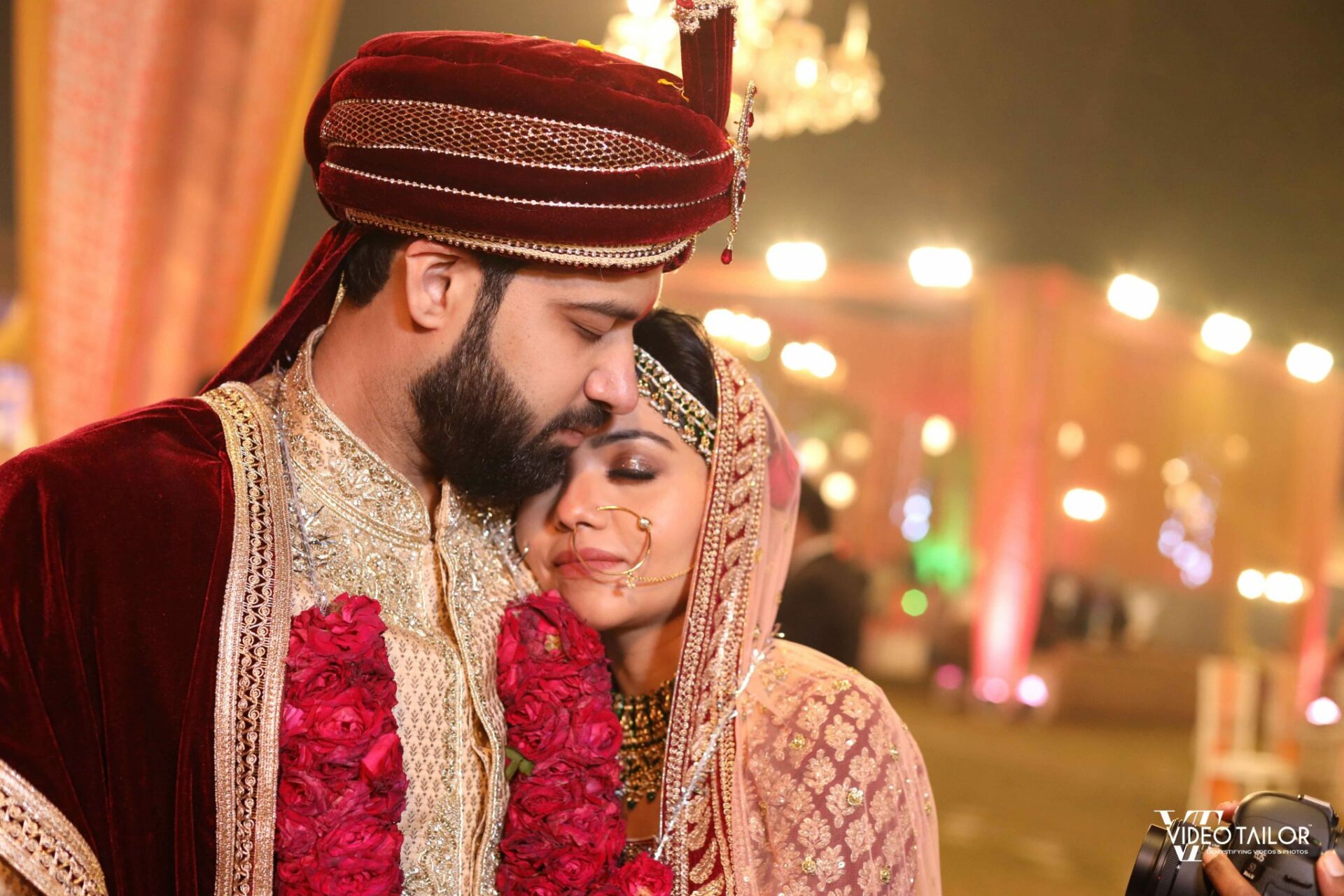 9) WE FOUND LOVE RIGHT WHERE WE ARE!
Ed Sheeran has said it so perfectly that it will always be the most beautiful melancholy to listen to and sing to someone else. Our couple in this dreamy picture seems to have found love again for each other. A candid picture that does not miss on capturing the essence and emotions behind the camera, sets couple goals every now and then.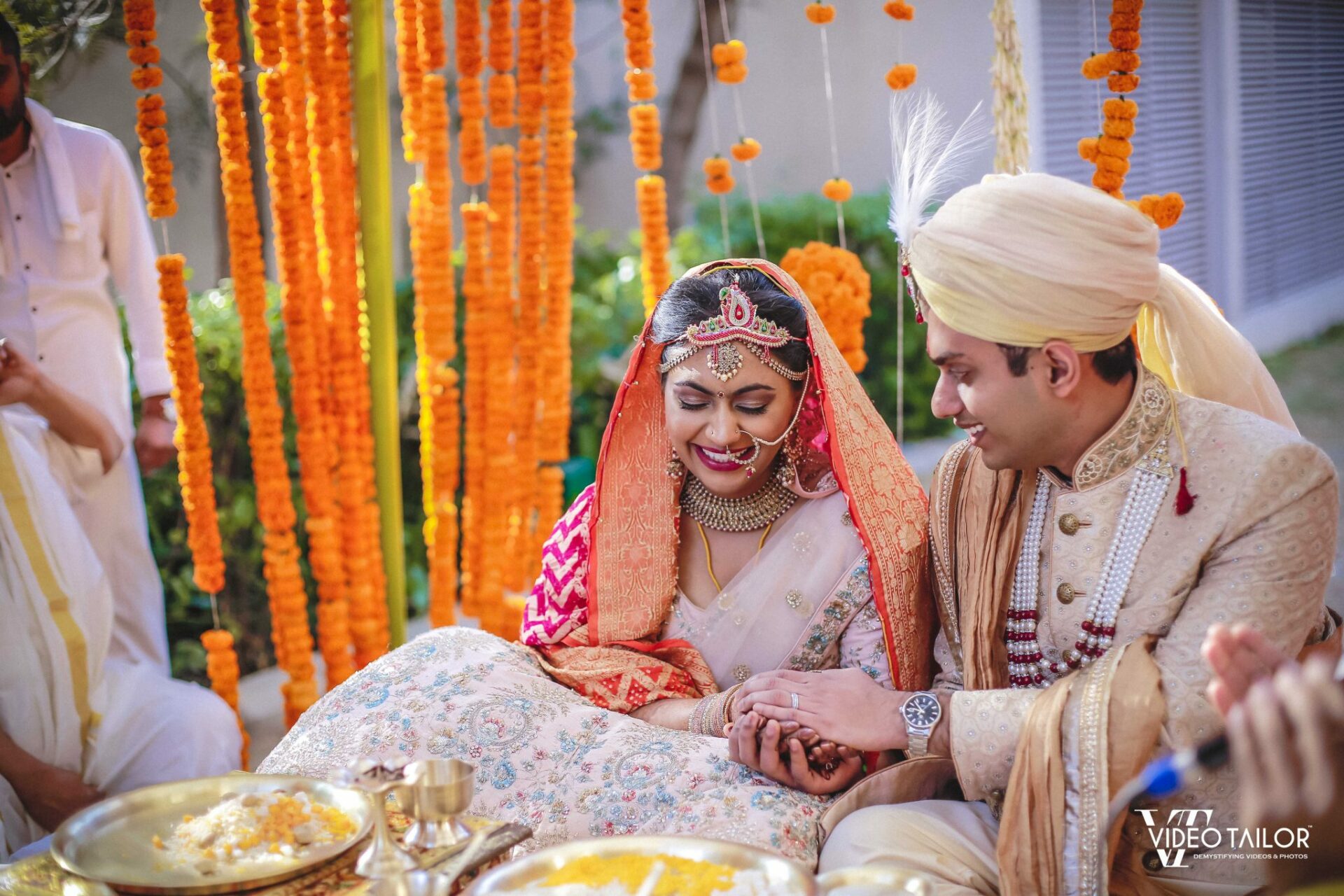 10) A PORTRAIT OF LOVE
This image is an epitome of grace and captivity. GOALS!!!! Our heart screams out loud when this picturesque portrait of an Indian Bride and groom comes to our eyes. We can not name one but too many adjectives to define how spellbound we are, when we saw this image in reality. Elegant and ethereal this is how the picture seems to us, what does it look like to you?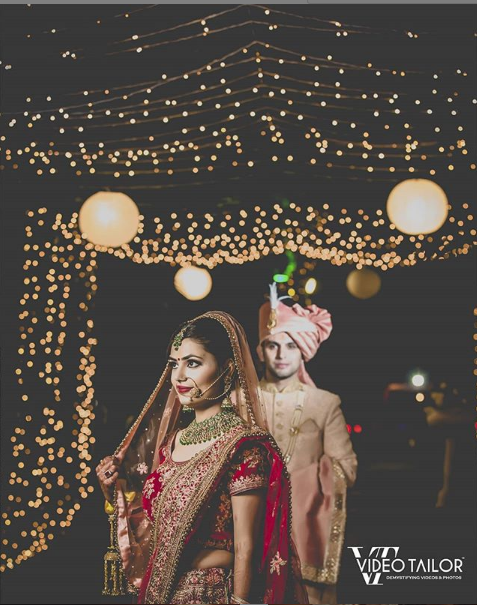 11) INTENSE AND INTIMATE
This image of an Indian Bride and Groom speaks for itself, isn't it? We know you are nudged with the thought of – "If marriage is as beautiful as this picture, marry me?" Well, another reason why this image screams COUPLE GOALS is the way it has been charmingly captured by the Wedding Photographers of Video Tailor.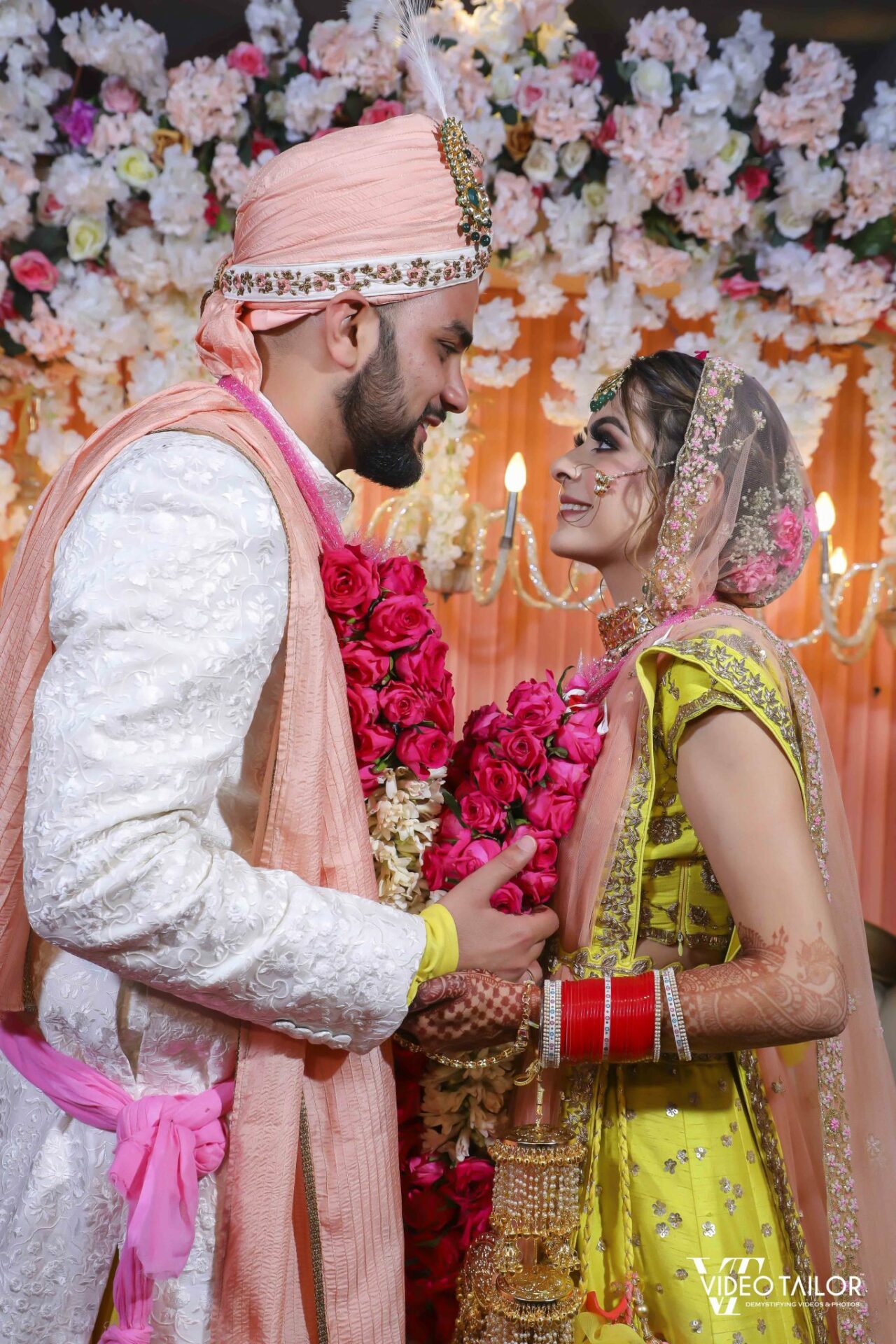 12) CELEBRATIONS!!!!
We have definitely saved the best for the last. Weddings are so romantic and so extra. This picture is the ultimate declaration of a big fat indian wedding couple. We know it is a dream to walk the aisle with your one and only, this couple has set infinite goals for other Indian Bride and Groom. Honestly, we can not get enough of this image. It looks likes an extreme celebration of togetherness. A relationship of coming together that somewhere or the other we all forge to have, and it is these bewitching Indian Bride and Groom Images that intensify the level of all the singles to get hitched as soon as possible.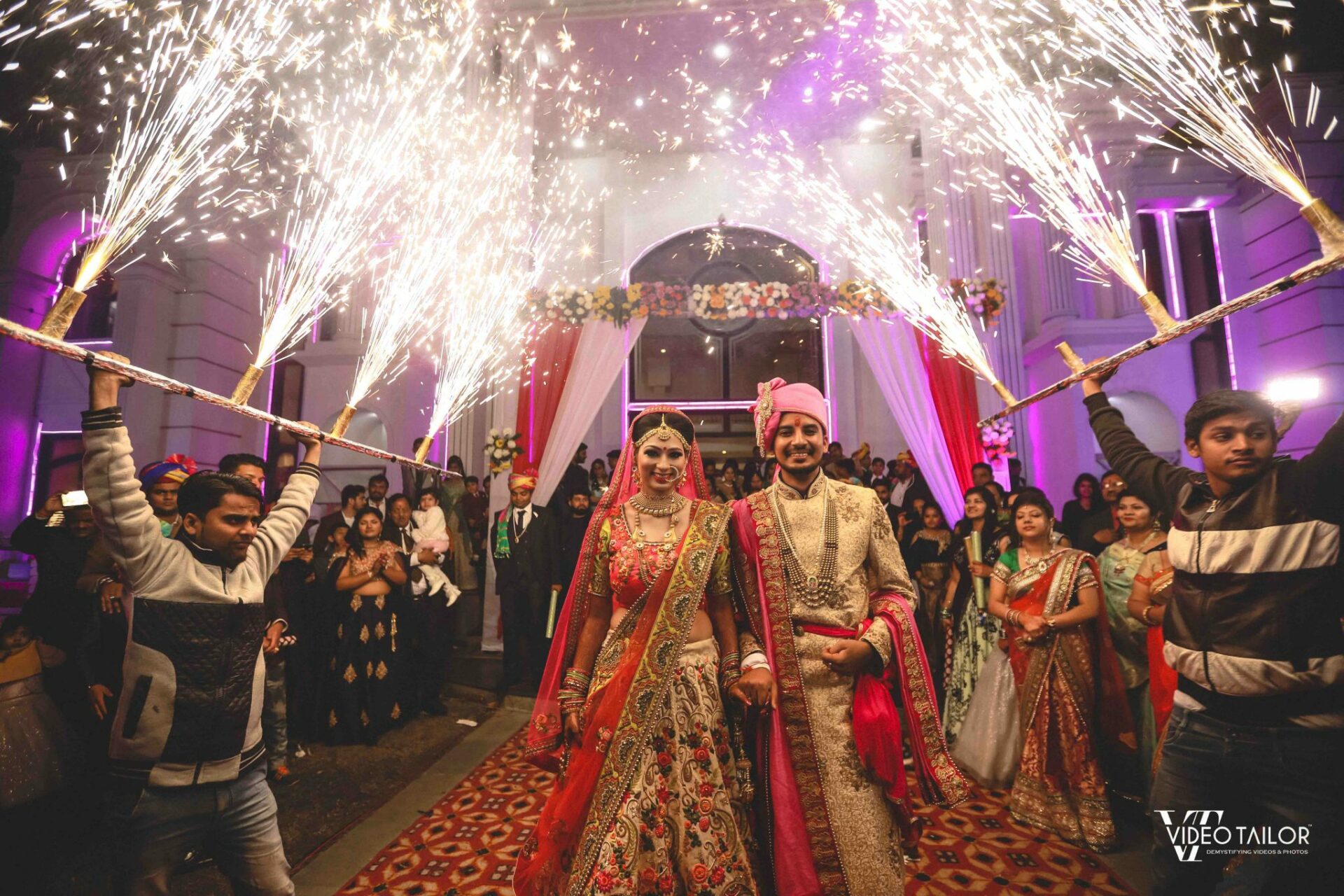 13) WHERE ARE ALL THE EYEBALLS AT?
Everyone in the guest list is intrigued by the ecstasy of this gorgeous couple. This picture was taken from the back literally showcases that the crowd can not stop gazing at the couple.
14) QUIRKY MUCH?
Indian Bride and Groom Images will always be incomplete without this absolutely fun ceremony, where the bride and groom and the maid of honor play around the ceremonies when the bride and groom put varmalas around each other.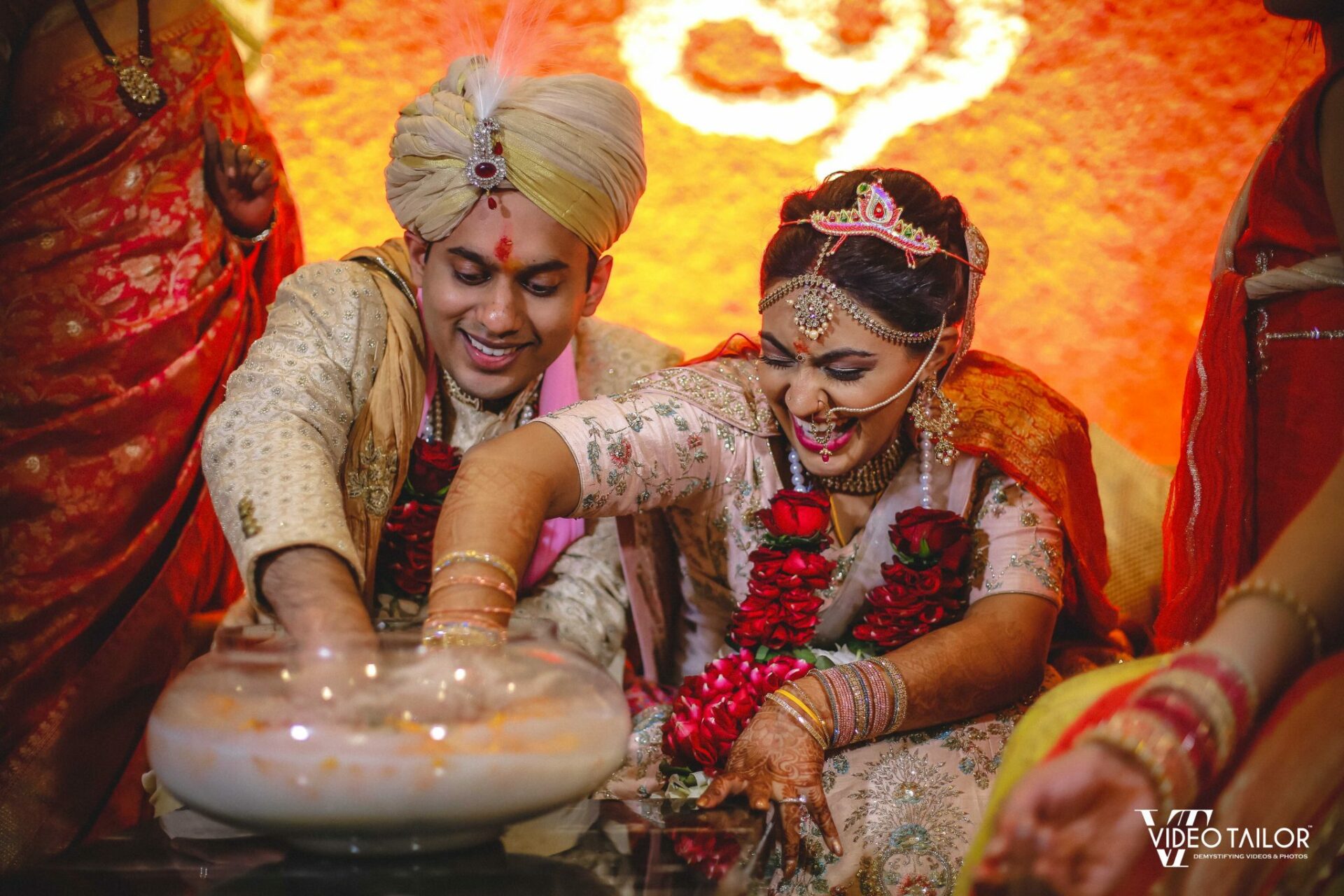 15) DANCING COUPLES
Weddings and dancing goes on hand and hand, not one function is complete without a couple shaking a leg on their wedding.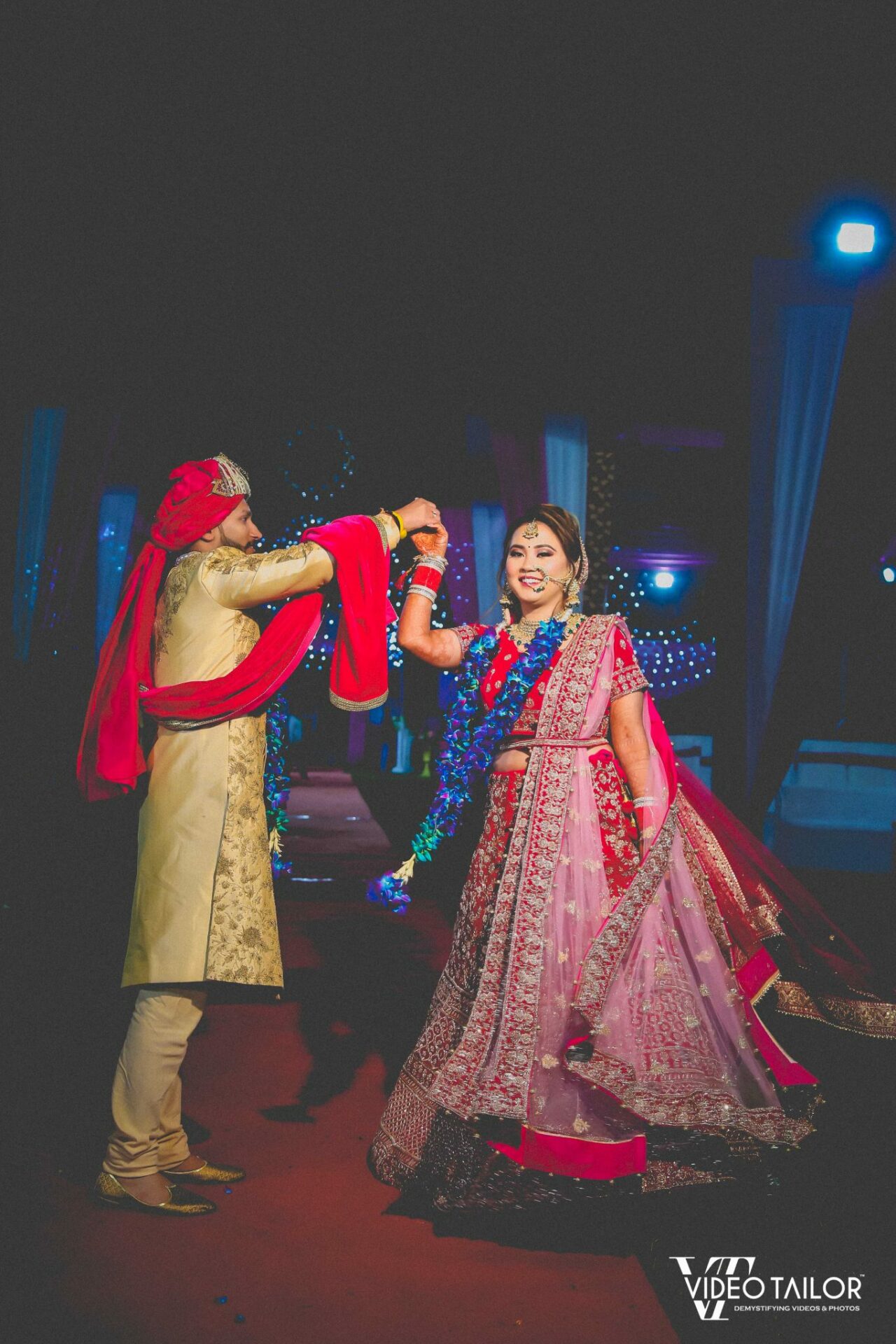 We at Video Tailor promise to make every shot count. With our hardworking and dedicated team we assure you of Indian Bride And Groom Images that are sacred to you and COUPLE GOALS to everyone else. We have a team of best wedding photographers and cinematographers who work hard to make everything look as dreamy and breathtaking as you would like.