Bridal Makeup Mistakes You Should Avoid On Your Wedding Day
May 17, 2022
Avoid these Bridal Makeup Mistakes On Your Wedding Day
Looking Beautiful is what every Bride wants on her wedding day which is special and unforgettable for her. Every girl wants to look gorgeous for her wedding, To get the good makeup on your wedding every bride should avoid these bridal makeup mistakes.
On the other hand, with the traditional looks of Bride, Trendy makeup is what exists in our era. Generally, wedding makeup, which the bride wears on her special day is defined as a beauty with confidence. But mistakes are still made. These are Bridal makeup mistakes that one can make.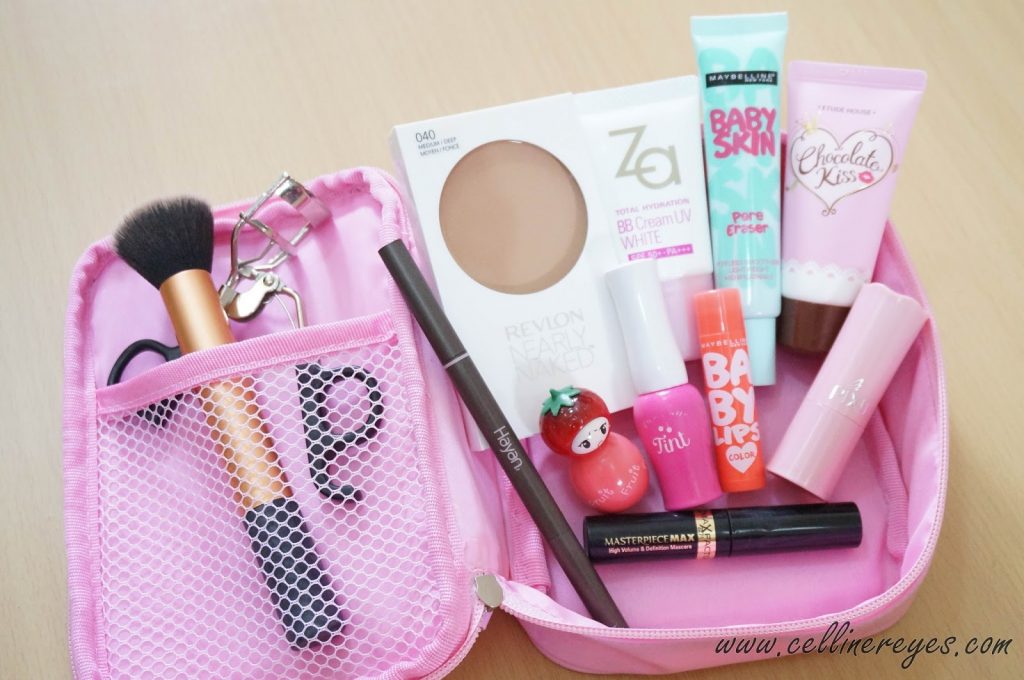 The Makeup which Disturbs your look can be considered as Makeup mistakes. As makeup is an art as well as experimentation so mistakes are very common in makeup. Your lack of knowledge can result in makeup blunder. Always have complete knowledge of makeup resources. Mistakes can be avoided, just a little concentration from your side can go a long way.
A wedding day is a day when you get picturized more than any other day, if there is any imperfection in your look then it will show in the pictures. Make yourself aware of the facts and flaws in advance to achieve perfection in your look on your big day.
The following points can be taken as makeup mistakes, one should take care and avoid these things.
Makeup Mistakes To Avoid
Use of Makeup Brushes
Always try to use makeup brushes while getting ready for the wedding day, instead of using hands or sponges on your face. Different makeup brush for eyeliner, foundation, primer and concealers are available in the market. It will make your makeup application easier, and give you the perfect look. A brush is always good for liquid makeup.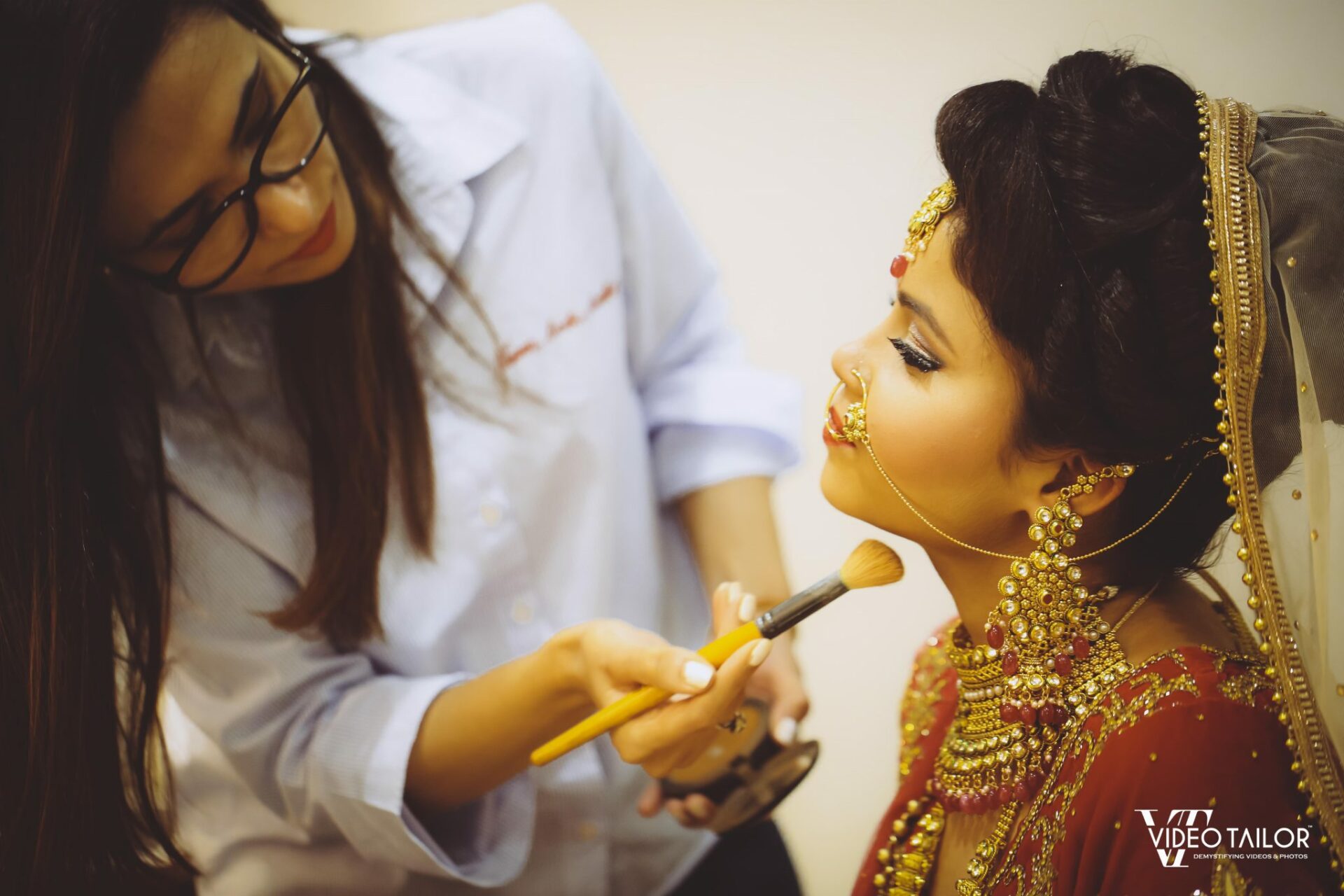 Also make yourself aware of the fact that Foundation brushes should always be applied in outward direction only, to avoid unwanted makeup lines on the edge of your face.
Moisturizing Your Skin
Applying makeup on dry skin is not a good idea to be performed on your big day. Always moisturize your skin before getting your makeup done. Don't ruin your look by applying makeup on dry skin. Give proper oil to your skin so that you can achieve a healthy look on your wedding day.
Unmatched Foundation
An unmatched foundation will give you look bad. So always try to pick up a foundation color which is most likely to suit your skin tone. Firstly determine your skin tone whether it's warm, cool or normal tones. Never pick your foundation randomly if not able to decide then you can take help from cosmetologist. But never compromise in the foundation part because it's your base for your appearance on your wedding day.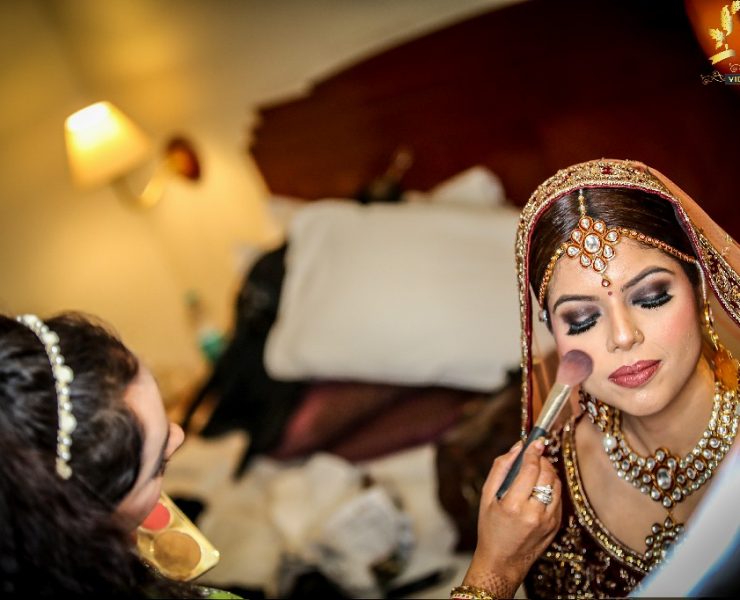 Waterproof Makeup
If you are getting ready as a bride on your special day, never sacrifice to get waterproof makeup. As a bride goes to many ups and downs in a single day, so it's obvious to get emotional. It's Important to give protection to face from tears. Especially try to use waterproof mascara and eyeliner which is specially on your eye part, and has most of the chances to get ruined.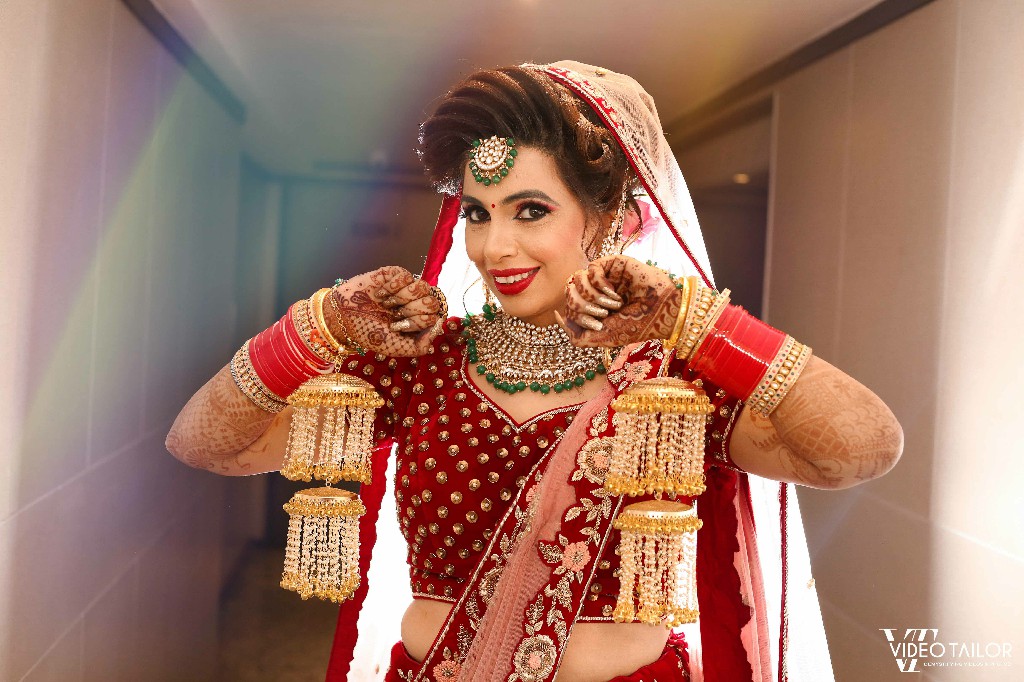 Applying Blush
Applying Blush depends on the shape of your face. Putting a lot of blush could be a clash with the rest of your makeup. Although blush could give you cheerful glow to the face it can be challenging at the same time to apply. Just need to apply in a concentrated amount and blend according to your face shape.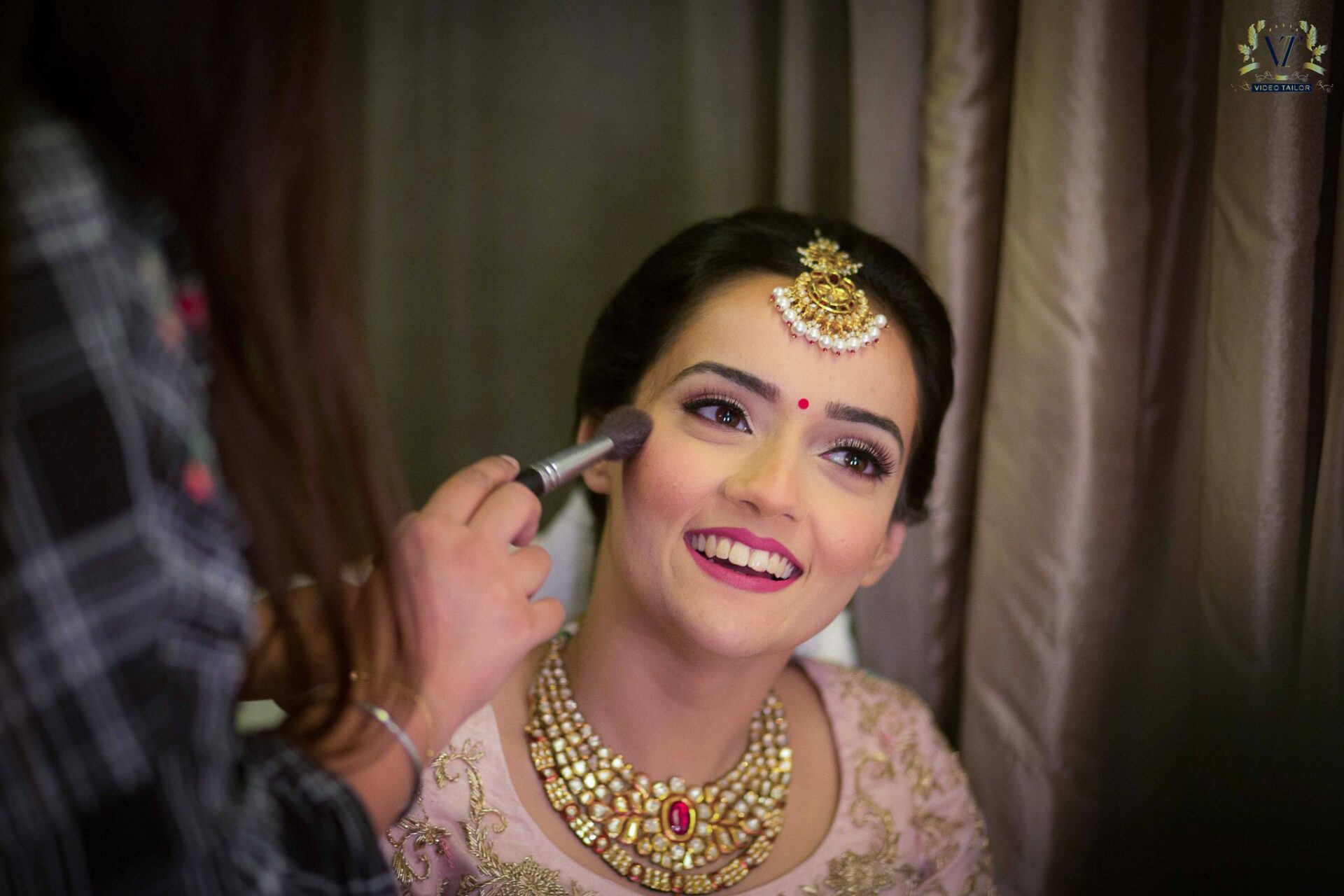 Choosing A Perfect Eyeshadow
Picking a perfect eyeshadow which goes with your wedding attire can be considered as a suitable eyeshadow for a bride. Never try to match your eyeshadow with your wedding attire, as it might look obsolete or out of date. Smoky eyes and glittery eyeshadow is in trend, try to be trendy and updated.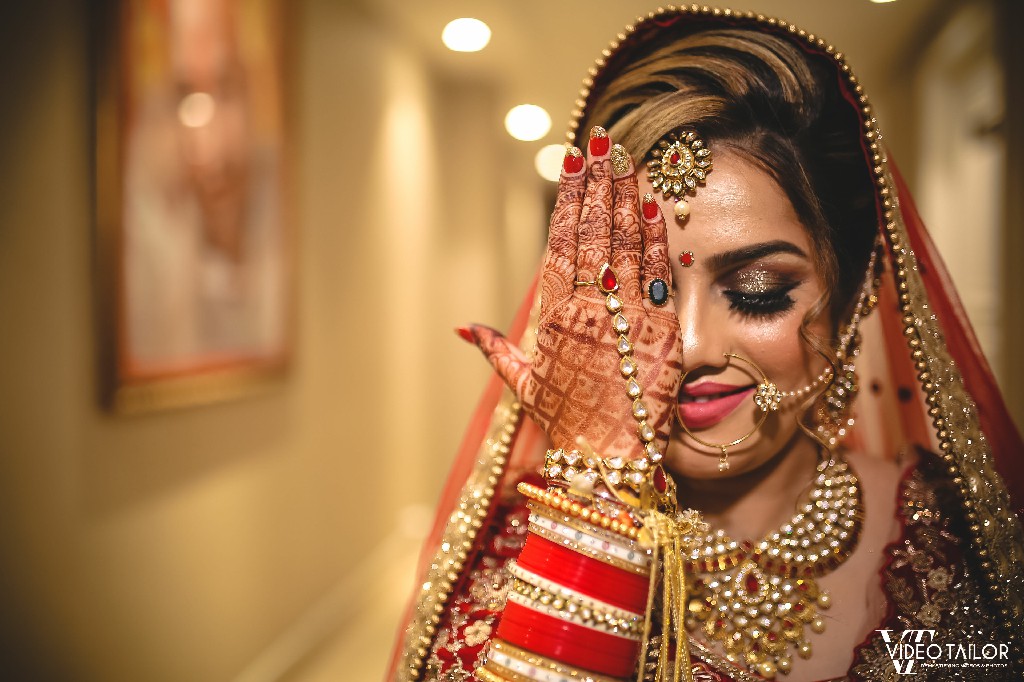 Makeup Professional
Always hire a Makeup Artist (MUA) for your bridal look, because they have deep knowledge and study about cosmetics and its products. Getting ready from a professional who had prior experience in this field will definitely help you to get a desired look.
Makeup Trial
Get a makeup trial from your hired MUA prior to your wedding function. This trial will let you know the work of your hired MUA and if you don't like their work you have a chance to switch your artist. You can take a trial by getting ready in your various functions like engagement, Ring Ceremony, Mehndi etc from your makeup artist. This will let you get a brief idea about your look on your wedding day.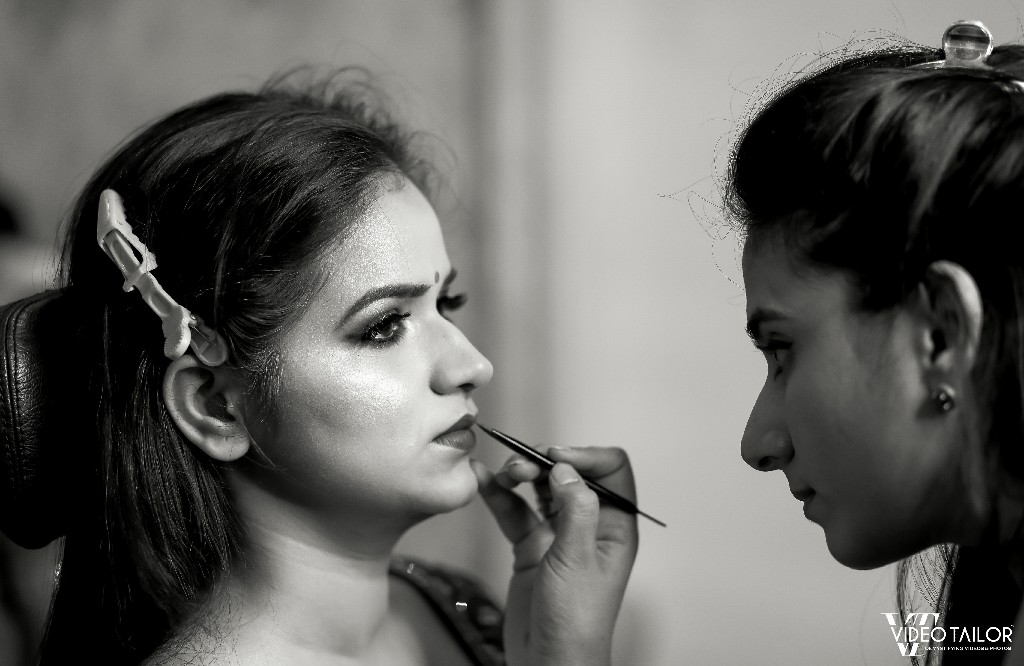 Give Time To Get It Set
Always take a gap in between while performing every step of makeup so that it must be dried and is firm with the skin. It helps to stay longer on the skin and could easily be blended.
Waxing A Day Prior To Wedding
Waxing a day before your wedding is not a good idea. Because it may arouse a redness and unwanted scars to your skin. If you have sensitive skin then it's suggested to get waxed a few days before and if you have never done waxing before go get it done now. So that your wax doesn't harm your skin. And let your skin glow on your wedding day.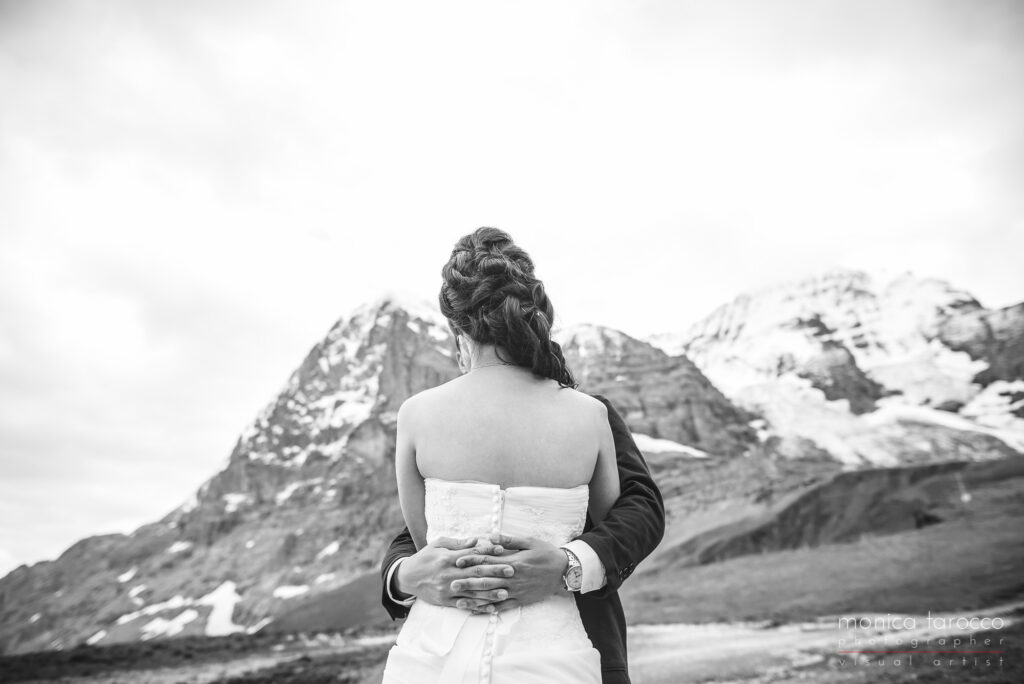 Remember nobody knows about your face and skin as much as you, not even an MUA, also try to achieve your natural glow by applying various homemade products and daily beauty regime before a wedding and try not to get under sunlight near your wedding dates to avoid tanning.
So keep all the above points in the notice, and try to avoid these mistakes which are so common and can be corrected. The perfect look on the wedding day can only be achieved with experienced people. So our suggestion would always be to hire a makeup expert so that you don't have to compromise with your looks on your wedding day.