Bridal Guide 2019 To Click Breathtaking Bride Pictures
May 24, 2022
YOU ARE A FEW GUIDELINES AWAY FROM GETTING THE MOST INCREDIBLE BRIDE PICTURES
Congratulations if you have made it till here, it means either you are going to get hitched or you are already engaged; either way it is going to get insane. We know the excitement is overflowing and overwhelming. From choosing the Best Wedding Outfits and jewellery to choosing the Best Wedding Photographer, the hassle is real. For the best Bride Pictures follow these tips.
Hold your breath beautiful brides, Video Tailor has crafted some of the Best Bride Pictures Guidelines for you to absolutely steal the show-
1) BE CALM
We know there is a lot that is bothering you, the outfit, the venue, every little thing on your mind is intrigued in the delicate details of the wedding. But, take a deep breath and put your mind at ease, everything has been taken good care of. All you need to do is feel the moment.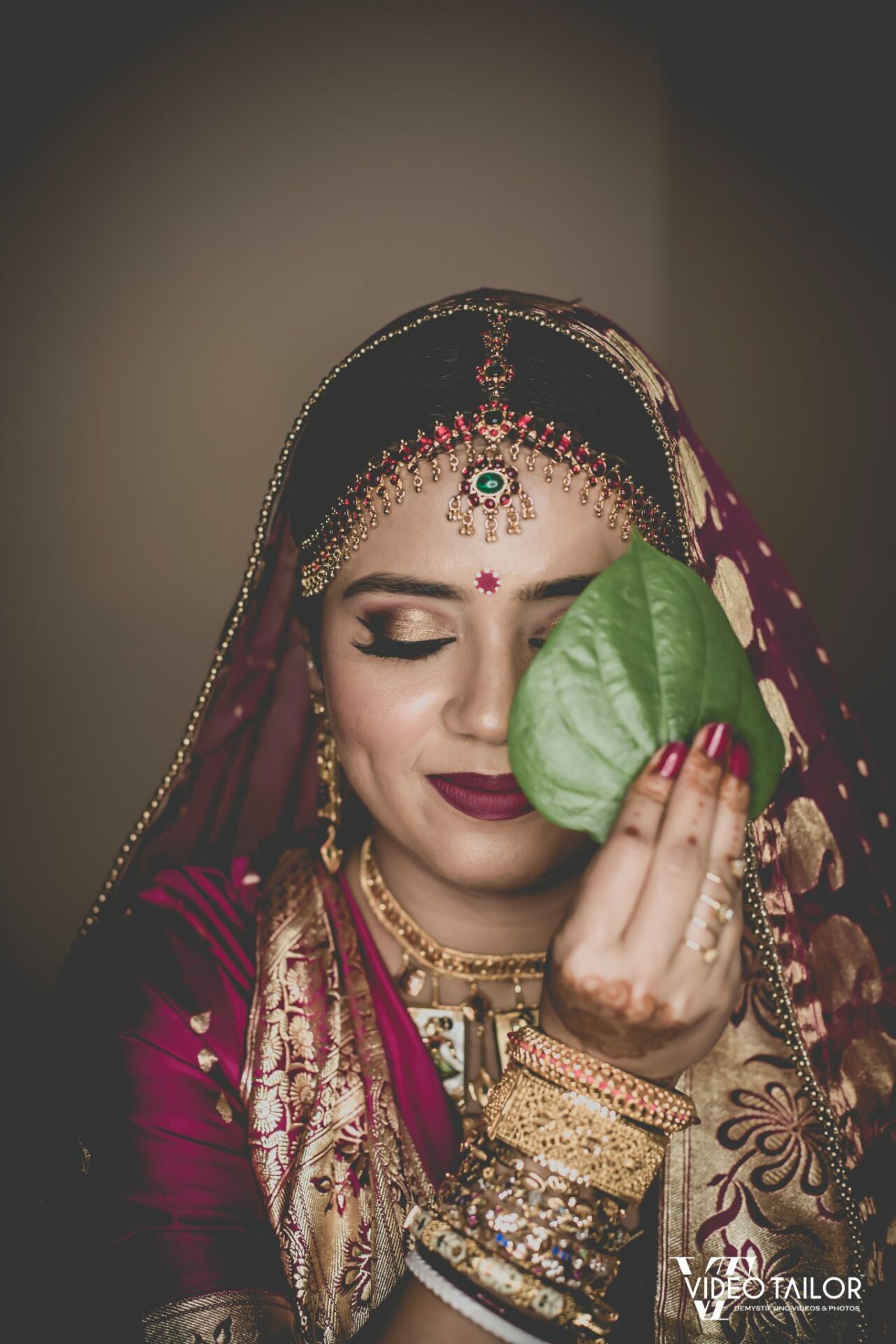 Wedding is the most unreal and surreal moment of your life. The vibes and the pangs of excitement will only be more appropriately felt if you only tell your subconscious to JUST FEEL THE MOMENT.
2) TRUST THE PROFESSIONALS
You have brainstormed enough to finally delegate this important responsibility to a professional. Extend your trusts and inputs to your Wedding Photographer and he/she will promise to extend their best outputs to you.
Do not forget to have valuable conversations with the photographers for two main reasons-
1) Tell them everything you expect out of the photoshoot
2) Be comfortable. Conversations make things easy and smooth.
3) PRACTICE YOUR POSES
We are aware of how you have spent nights under the blanket brainstorming "The Best Bride Poses" all over google and Pinterest. Now that you have certain "I am definitely going to pose like this POSES", a little practice can help you clean the poses and avoid last minute hassles.
Take your bestie or brother for instance, ask them capture you while you put your practices on.
4) BE COMFORTABLE
If you are too shy to pose in front of the guests and too annoyed at the thought of the photographers constantly poking to pose in a certain way, Hire Candid Photographers to not interrupt you in between the memories. Have an isolated section especially built so you can pose comfortably.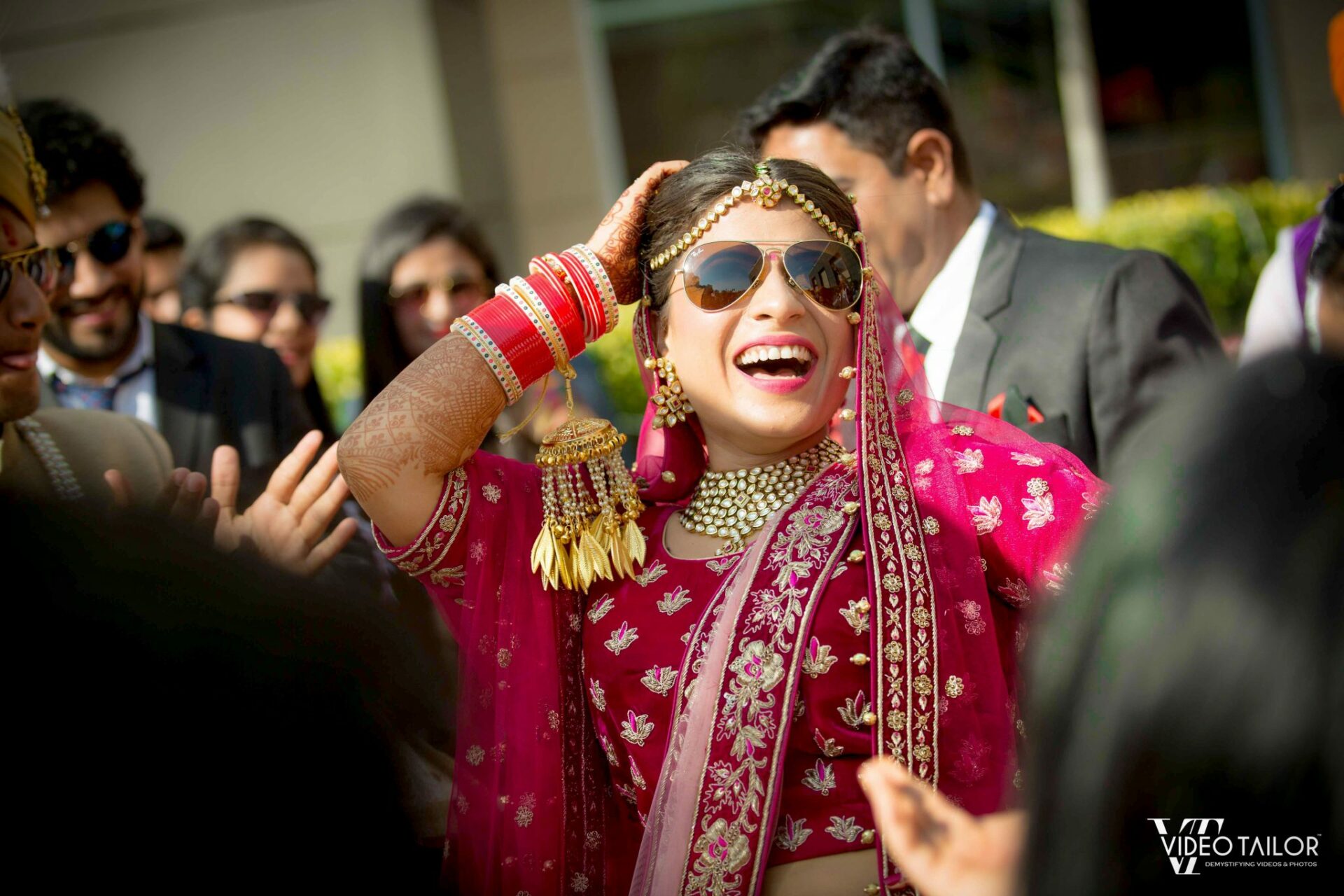 Comfort is the key to good pictures. Cameras perfectly depicts the mood and the level of comfortable at which you were being clicked. So, you know how to rock the wedding pictures.
5) FLAUNT THE HAIR
Messy High Bun, Sleek Low Bun, Braided Entwined Or other Stunning Hairstyles. Your pictures shall display the efforts spent in making such flawless hairstyles for you.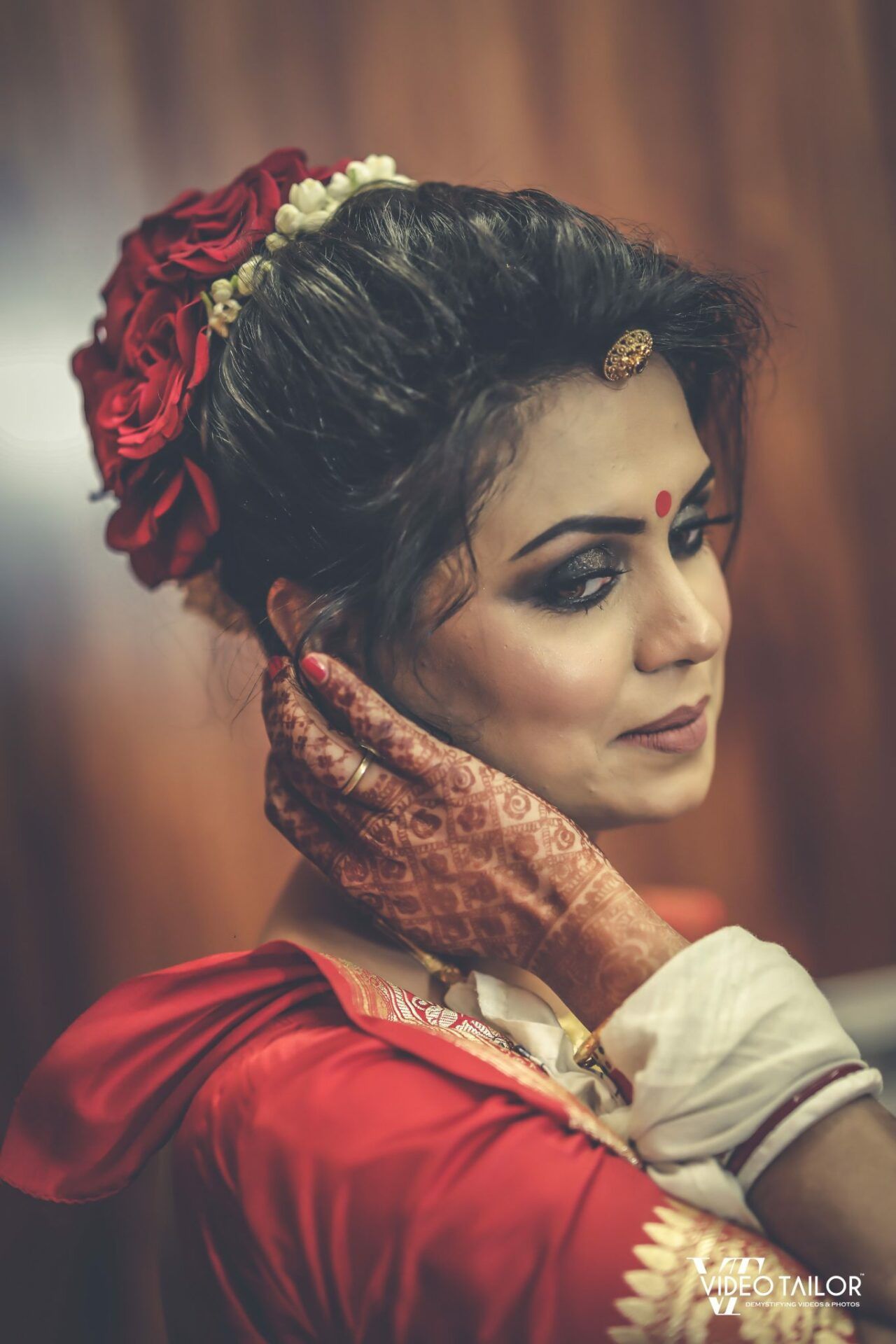 Check out these pictures of some of our favorite brides to make a statement in your pictures with your hair.
6) VEIL
Use your veil to give some divine shots. Take notes from Priyanka Chopra and accomplish and get your stupendous outfit a gorgeous veil to stun nail your Wedding Pictures.
Just like our bride decided to choose a slightly short veil, which is Instagram worthy and camera friendly.
7) TWIRL THE HAPPINESS
Twirl in your happiness, be in the moment.  We understand the diva wants to dance and twirl and live the day just meant for her. Check out these Wedding Pictures of our brides twirling around in their Gorgeous Wedding Outfits.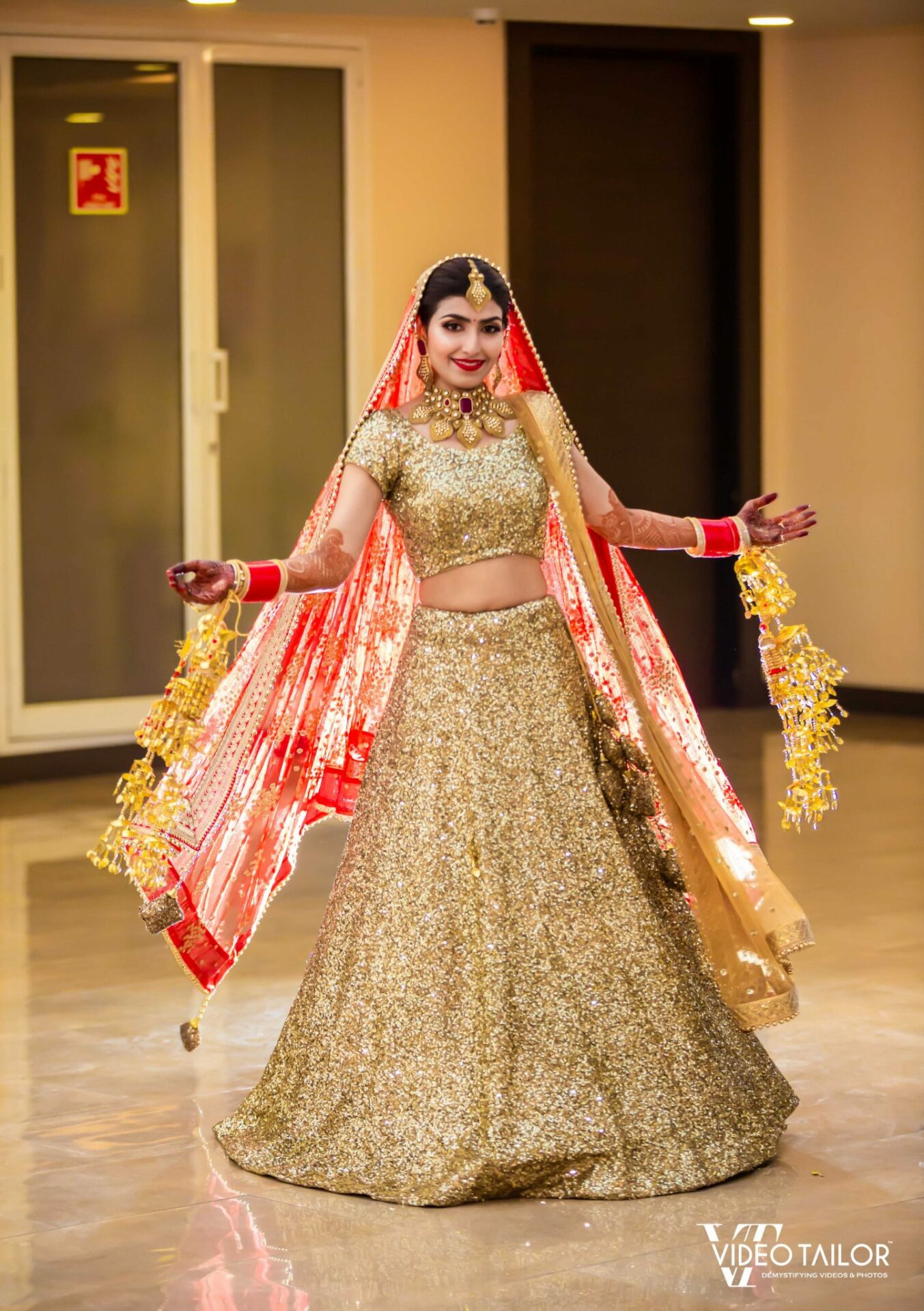 8) DON'T LET THE JOKES STOP!
Do you remember the flawless Wedding Pictures of our celebrity couples Priyanka Chopra-Nick Jonas or Virat-Anushka, candidly laughing at some inside jokes. We were in awe of how breathtaking a couple could look so beautiful.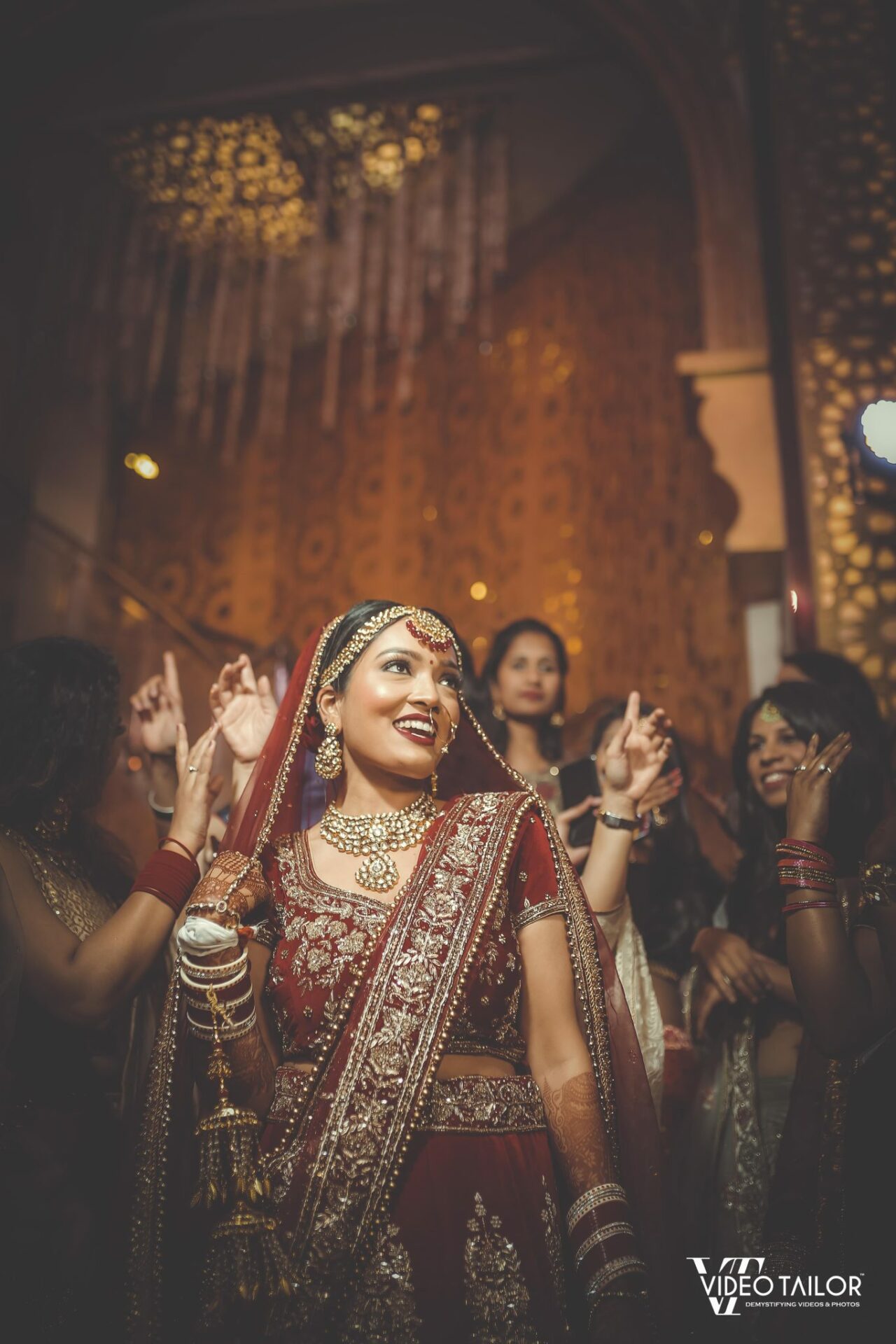 Take notes from the celebrities and do not stop the cousins and besties from pulling off quirky jokes for some Amazing Candid Pictures.
9) FOLLOW THE GUEST!
There is always going to be some insane guest at your Wedding Venue, kicking the funny bones. Pierce your eyes at them to smile. This might comes to you as a shocking point of reference and tipping but when you are living the Bride Moment, this will be helpful to create some stunning pictures.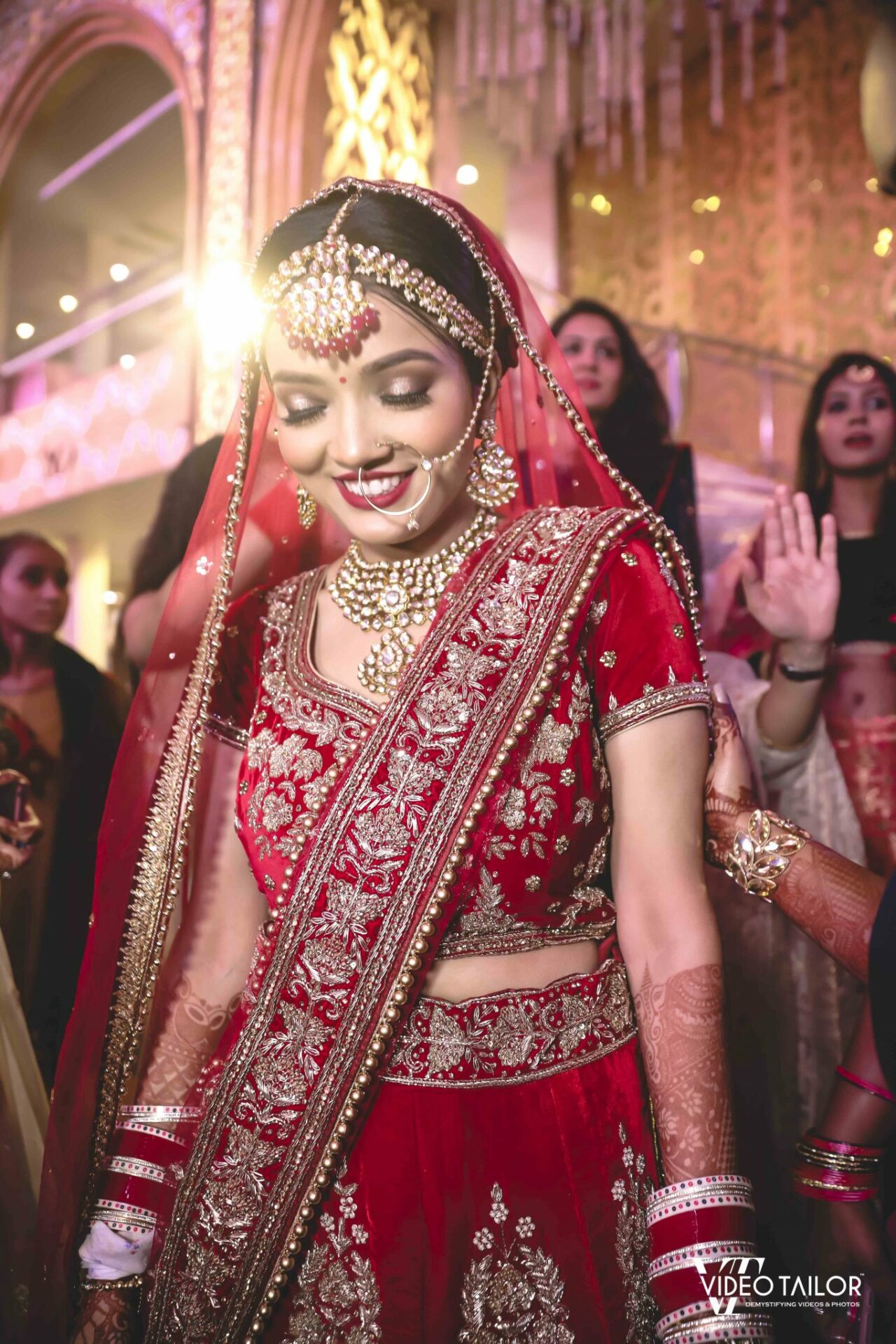 10) YOU LOOK BEAUTIFUL
Slightly panicking for the big day is the part of the process and ceremonies, but it is very necessary to hold a positive affirmation of yourself. Tell your subconscious that "I look so beautiful".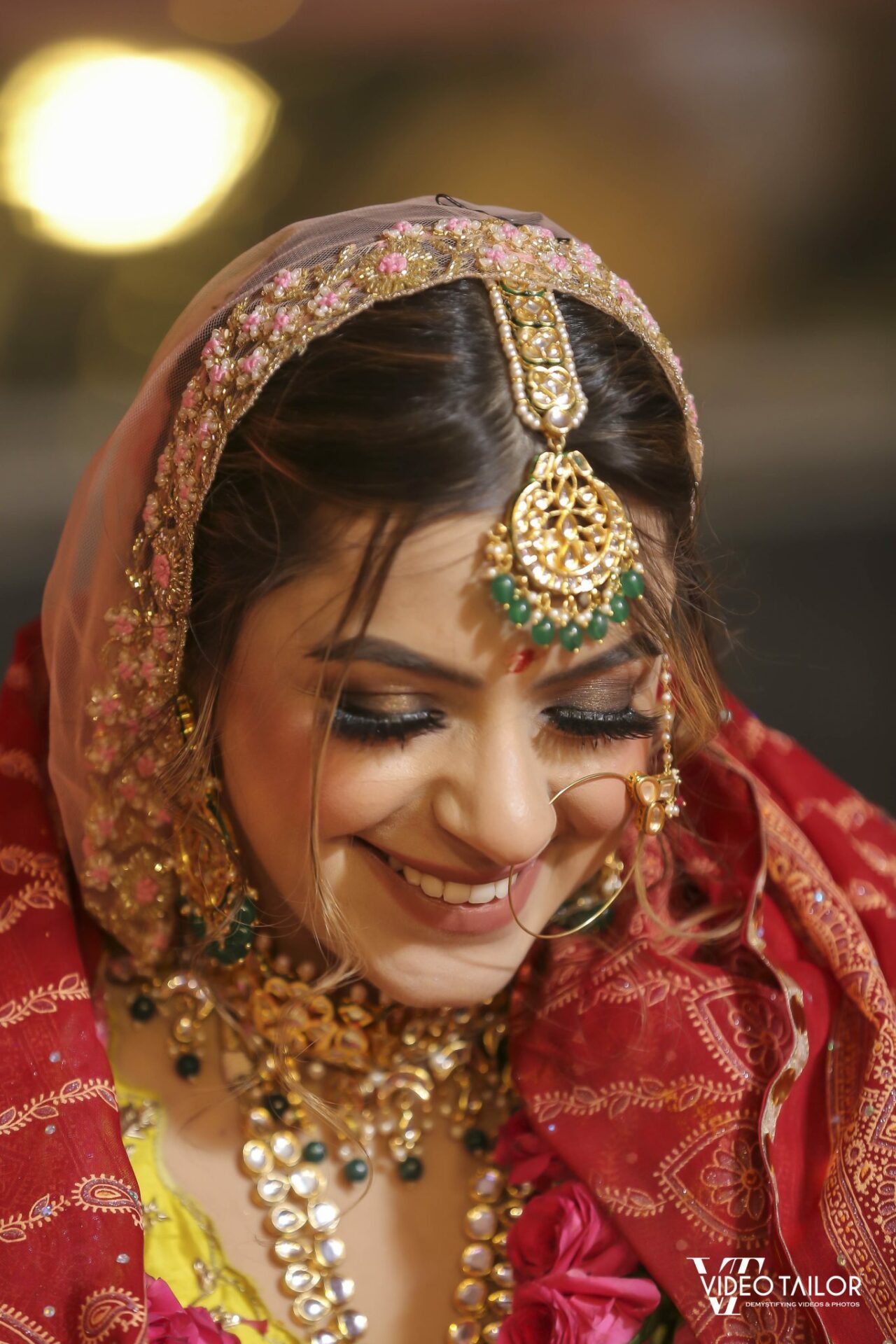 It is also okay to be nervous and all but it is most important to feel beautiful in order to look beautiful.
11) OWN IT!
Have we emphasized much on this point? If not then we must tell you again – OWN IT.
The Wedding
The Wedding Outfit
The Moment
And the rest will follow.
Video Tailors personalized tip for all you lovely brides is to BE YOURSELF. You are the best in your skin and style, flaunt all that you have.

Hire the best professionals for your Wedding Pictures by choosing Video Tailor today. We believe in the step by step process of getting the bride pictures clicked by making the bride comfortable and making her pose in the way she feels herself the most.