Black and White Wedding Pictures That Will Make Your Jaw Drop!
May 18, 2022
Stunning Black and White Pictures
Indelible, Bewitching and Beguiling, Black and White Wedding Pictures are so magnificent. Remember the black and white photographs from your parents or grandparents wedding? Just like the outfits and songs, even the Photography Styles are back in trend.
Besides being alluring, B&W pictures are a major necessity. Weddings are emotional and heart-warming, Wedding Pictures must stand apart from the everyday pictures, they must convey emotions and message. The advantage of getting images in black and white is identical to highlighting the sincerity of emotions. These pictures are worthy decorating the walls of your homes with.
Black and white pictures are appreciated for their ability to highlight the love, theme and wedding.
Here is a little comparison on how black and white can absolutely turn the image upside down.
It is true to say that black and white wedding pictures aesthetically brings out the love.
Below are our favorite black and white pictures-
1) GROOM PORTRAITS
a) MIRROR MIRROR ON THE WALL
Who is the royal all of them all? Well, the textures of this picture makes the entire picture looks so exquisite.
b) STAR DULHA
How effortlessly sophisticated this picture is?
c) GRANDEUR
A picture like this captured in tones of black and white assures you a moment for your entire lifetime. We are sure the groom is going to cherish this image JAB TAK HAI JAAN, JAB TAK HAI JAAN.
d) SIMPLE AND STUNNING
B&W effect can magically change a simple picture into an aesthetically appropriate image, like so.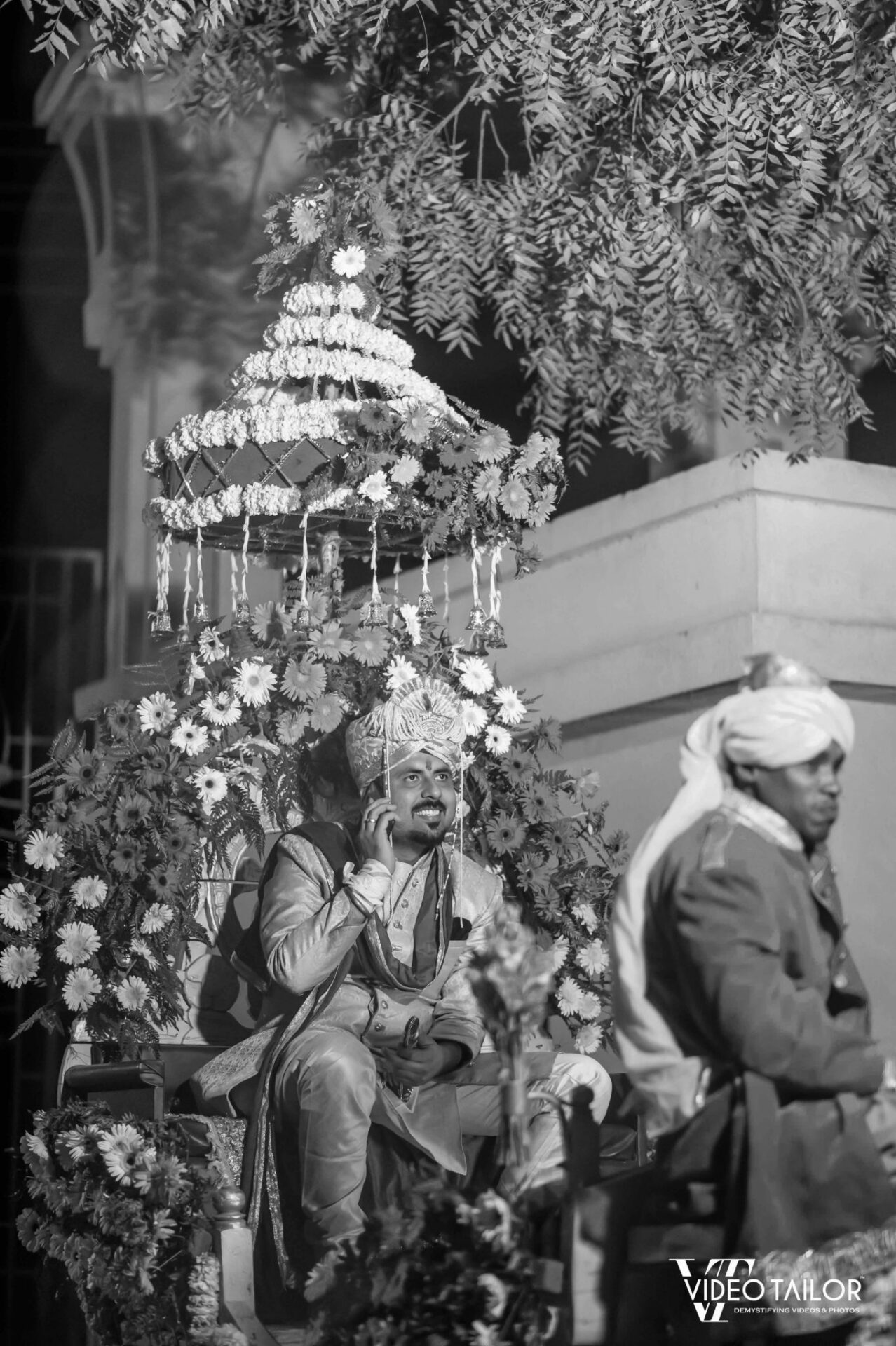 e) DANCER DULHA
All the dancing and drama deserves the special monochromes from the Wedding Photographer, isn't it?
2) BRIDE PORTRAITS
Cameras have always been a little biased towards our Gorgeous Brides. Not even the blink of an eye is left uncaptured.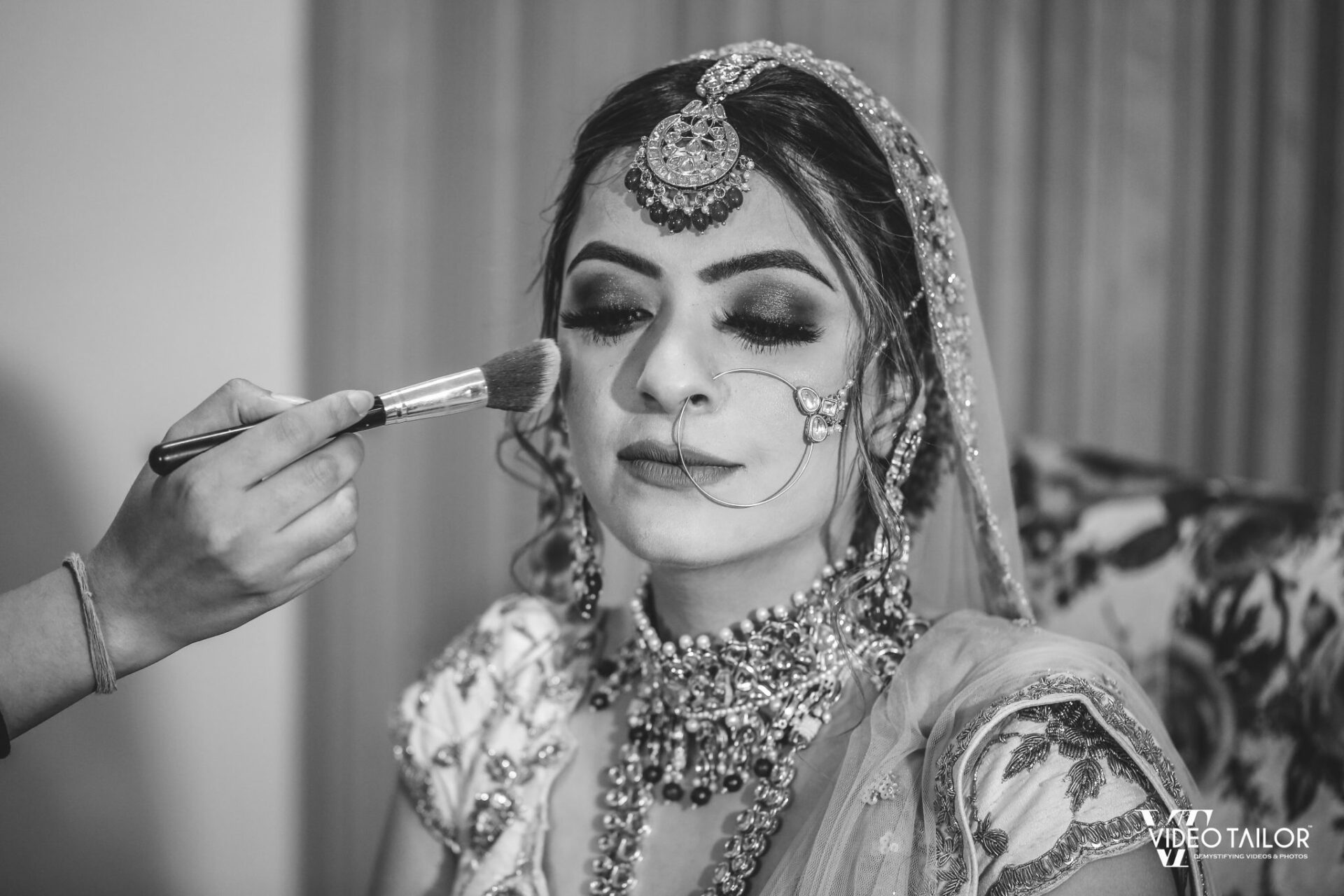 a) NATH
This has to be our favorite picture. The filters highlights the Nath, blush on the cheeks and sparkle in her eyes.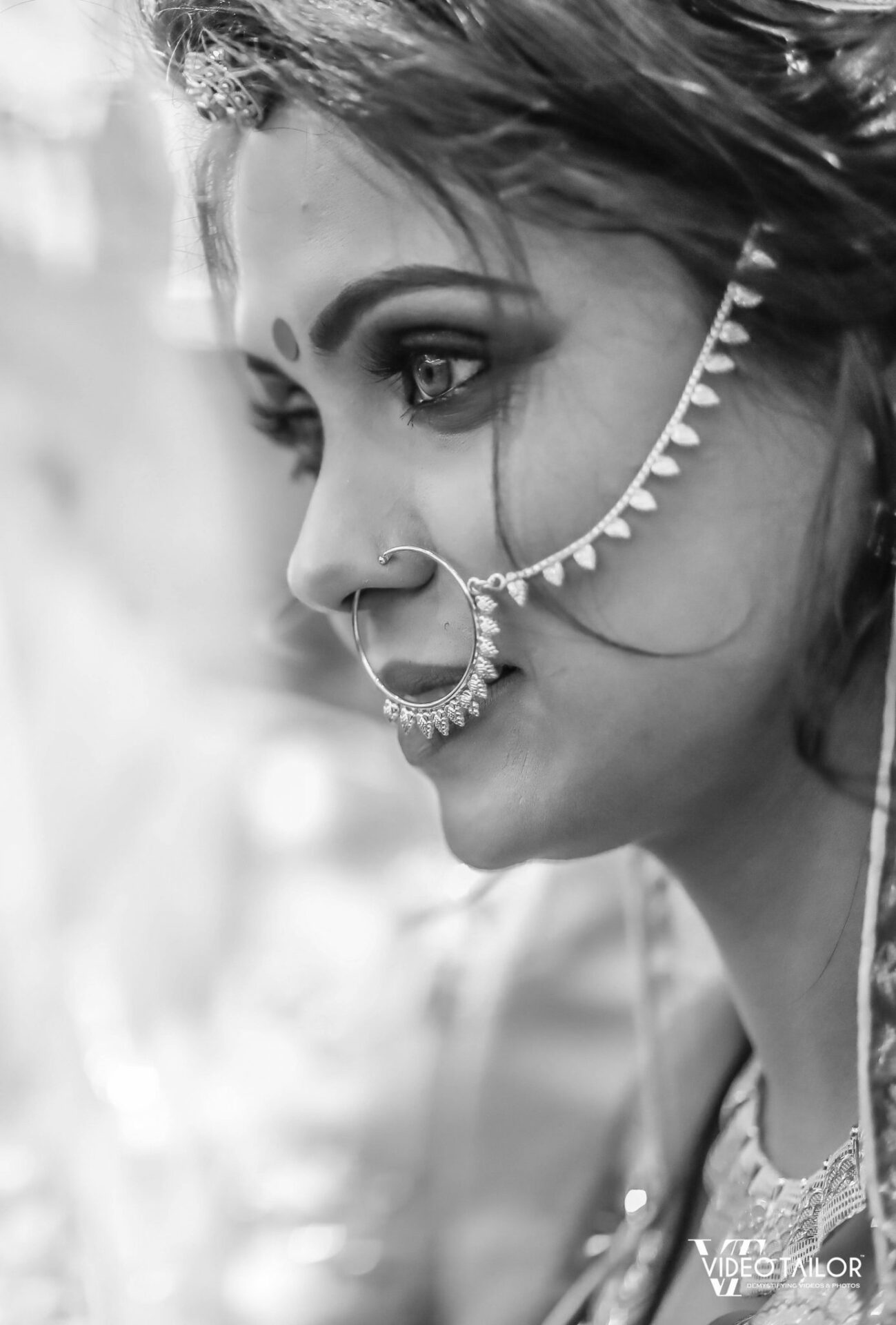 b) VEIL
Our lovely bride looks like a dream in this picture. Her marvelous moment has been elaborated with the gestures of monochromatic filters.
c) WALK THE AISLE
It has always been a dream for a bride to walk down the aisle to meet the love of her life. The greyscales of this picture screams I DO I DO I DO.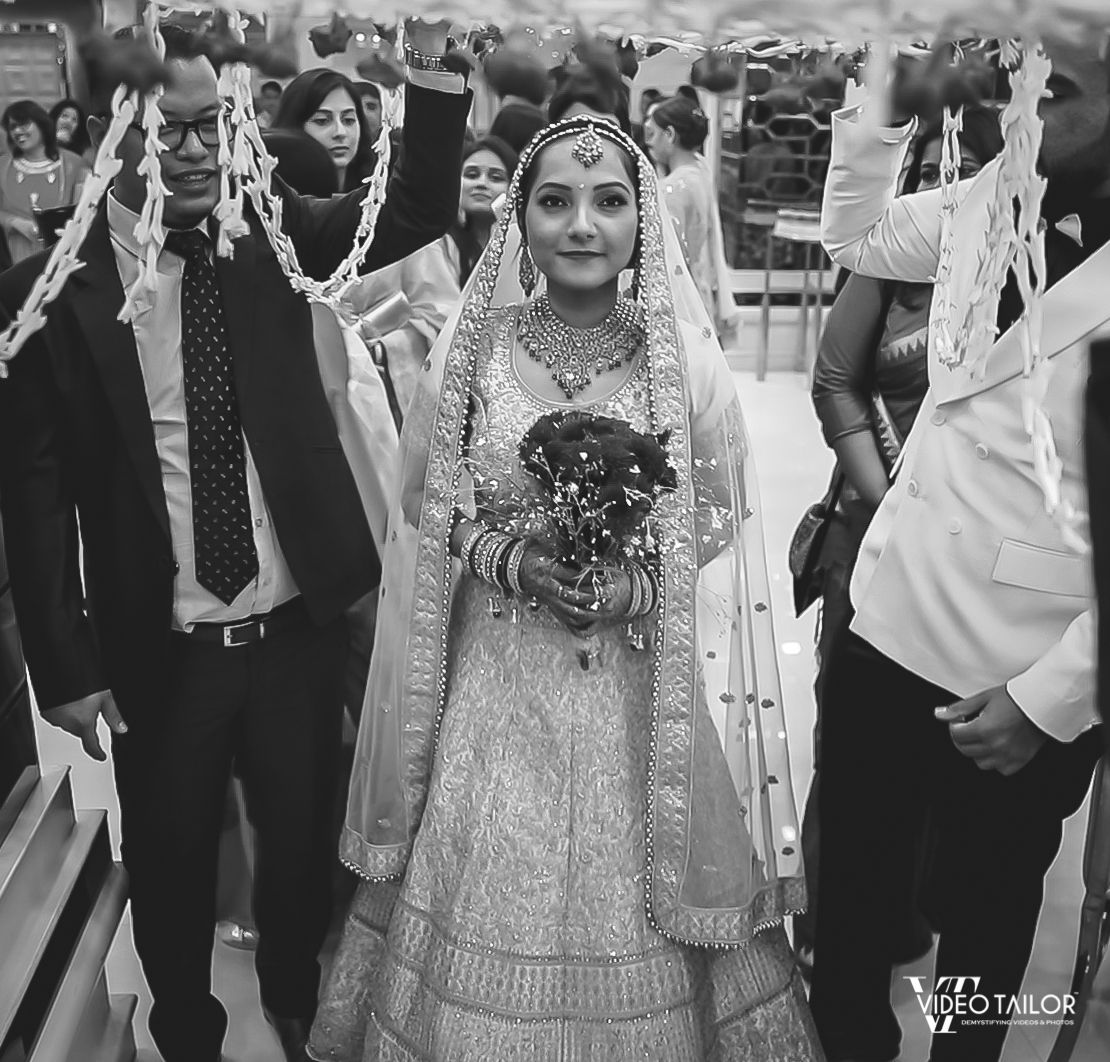 d) SHADOWS OF EXCITEMENT
Isn't this picture executing the right amount of justice to her excitement. Black and white pictures can easily play with the shadows and make your Wedding Pictures look like a dream.
e) GODDESS
Honestly, I would have given up everything to look like this. This picture comes straight out of a fairytale, ruling our hearts. This couldn't have been more royal if not in black and white.
f) UFFFF!!!!!
This has finally happened honey, you are married. This picture is so emotional. Being painted monochromatic, it still looks so bright, and leaves us teary-eyed.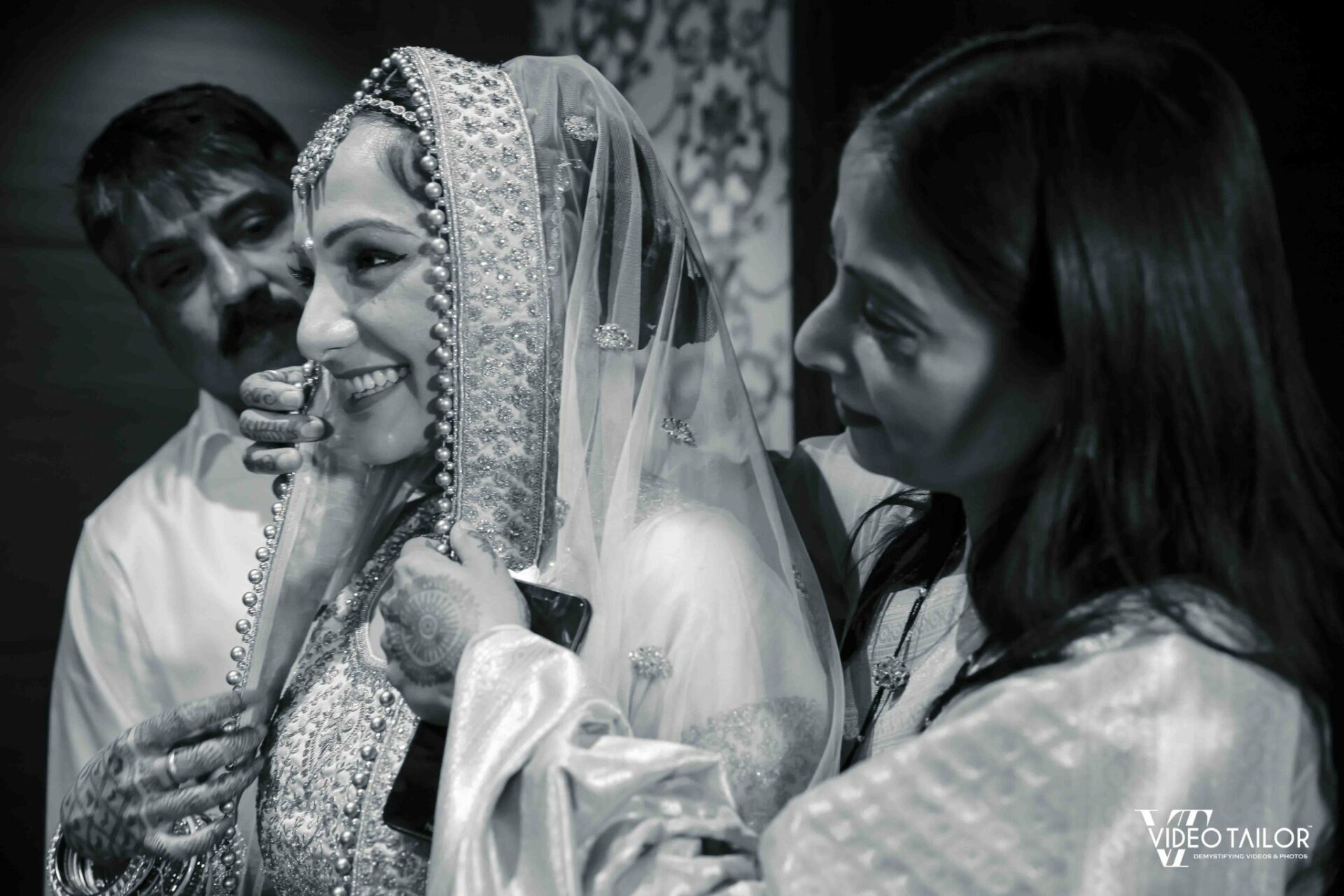 3) BRIDE AND GROOM PORTRAITS
The Bride and Groom are the main attraction of the wedding. It is all about them. The grey scaled picture makes sure that the highlight of the pictures are the couple. Check out these breathtaking pictures of our favorite couples.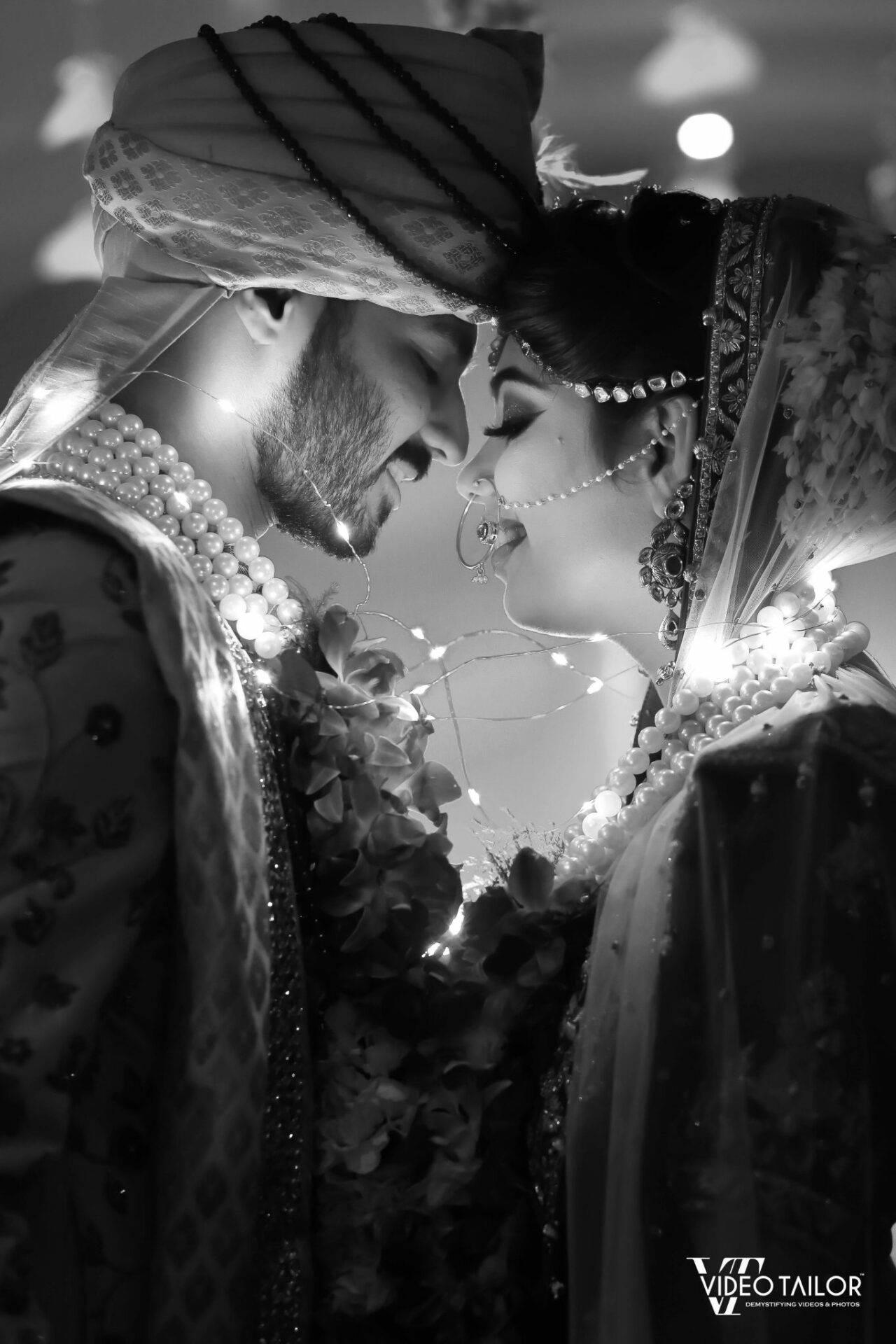 a) MAGICAL
OMG! We just want to get married in a black and white wedding after this picture. Don't we?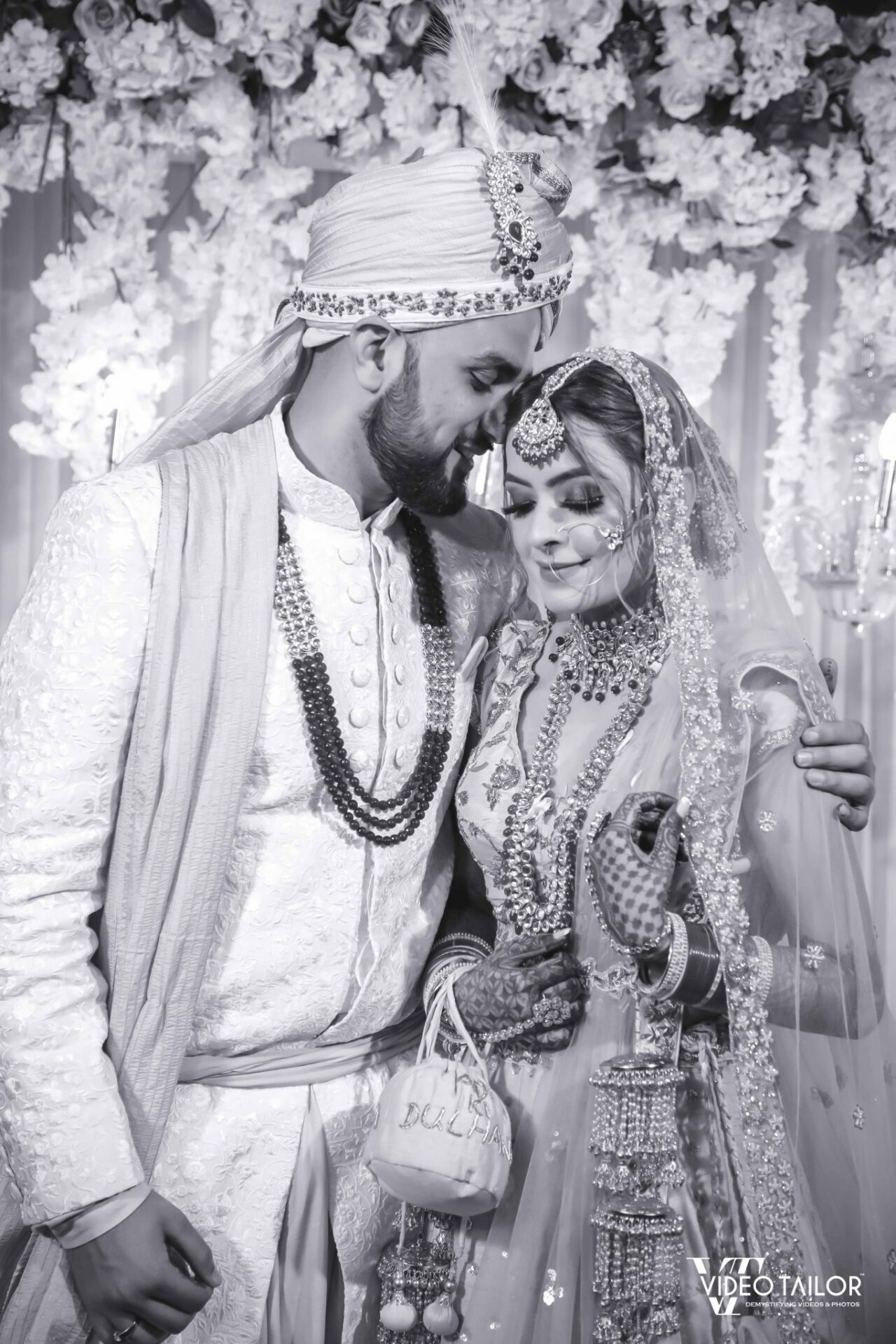 b) SHADOWS
The art of love is now making its way by the art of getting clicked with shadows.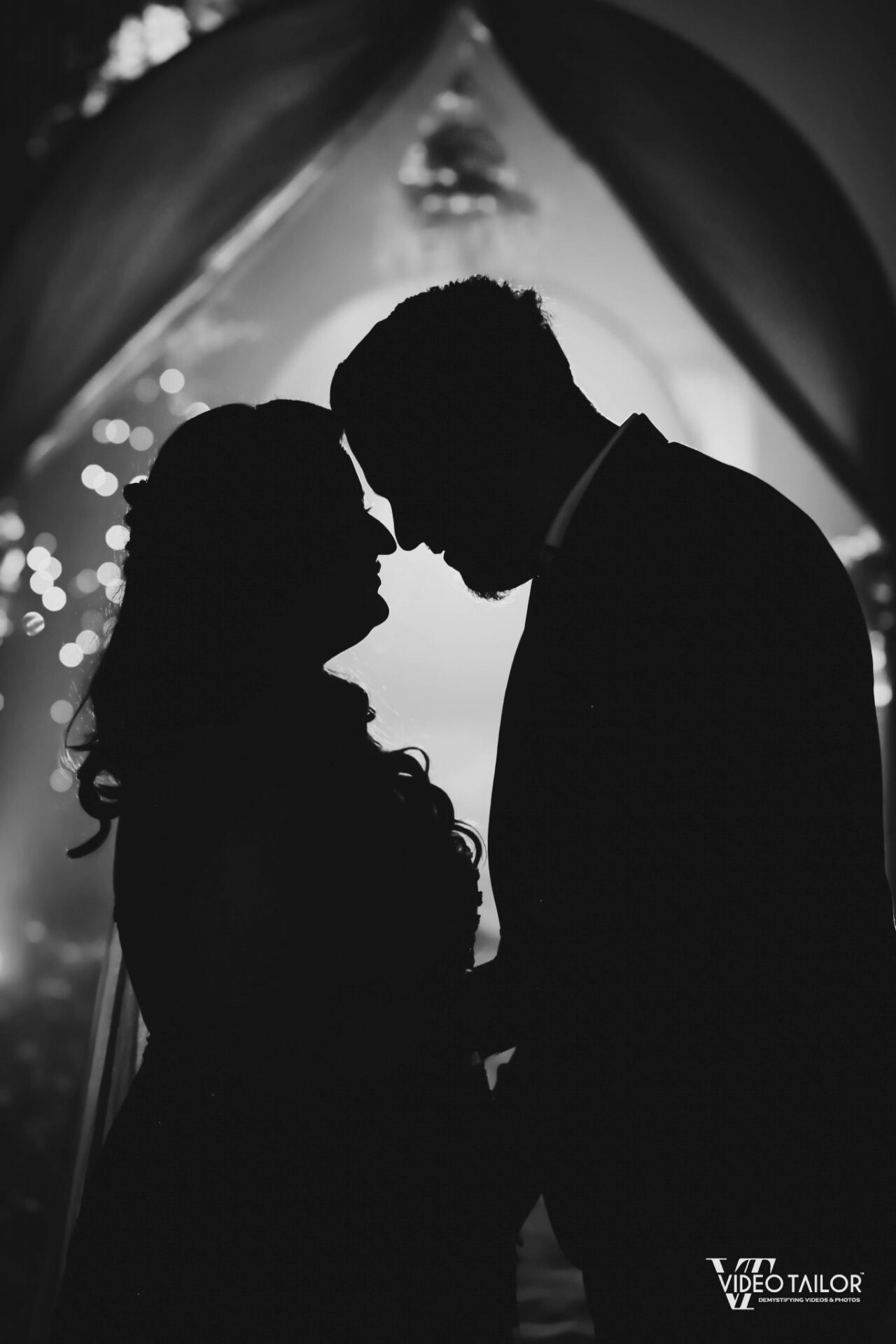 c) THE PHERE
This is the golden moment, that the couples have always waited for with love in their hearts and hope in their eyes. The elegance of this picture are the tones of the strong black reining the picture with.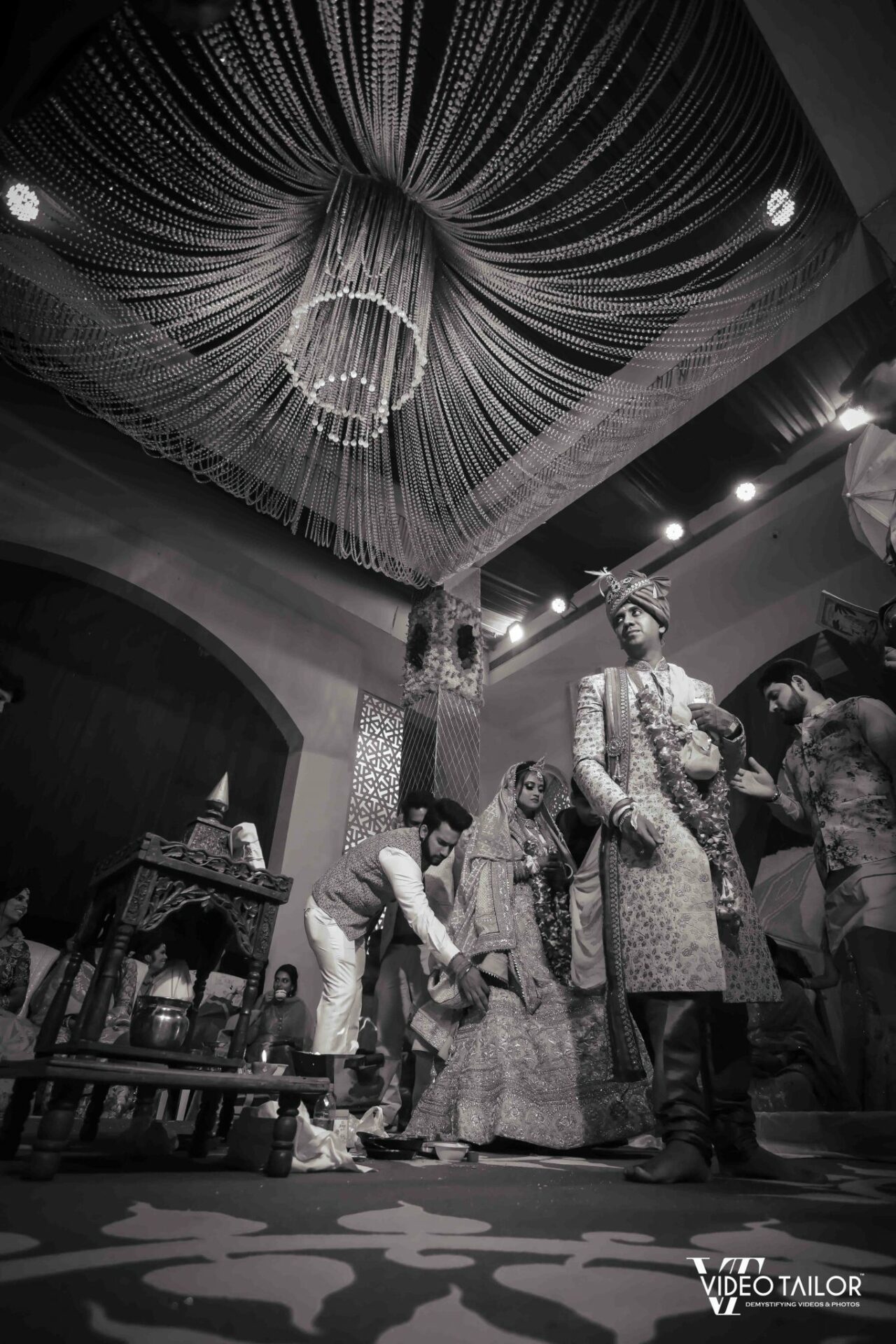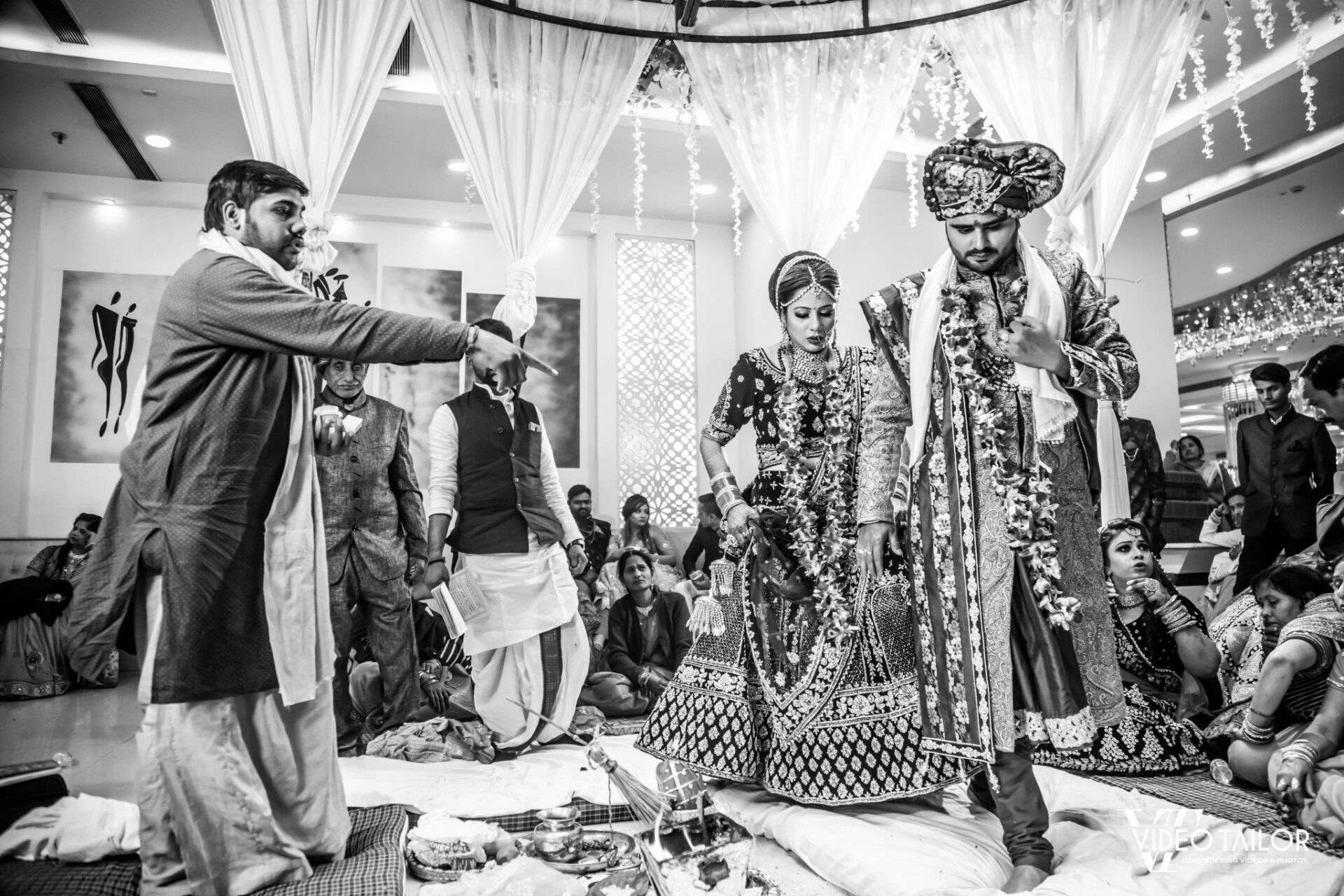 d) TWIRL
Watch as the bride twirls in her excitement of getting hitched to her infinity – forever. Candid Moments are always best captured in black and white. They bring a touch of living into the moment for you to reminisce till your lifetime.
e) CANDID
Candid pictures highlighted with black and white filters will assure you of the brightest and The Most Beautiful Wedding Pictures Ever. Showcase the liveliness and romance by being into the moment.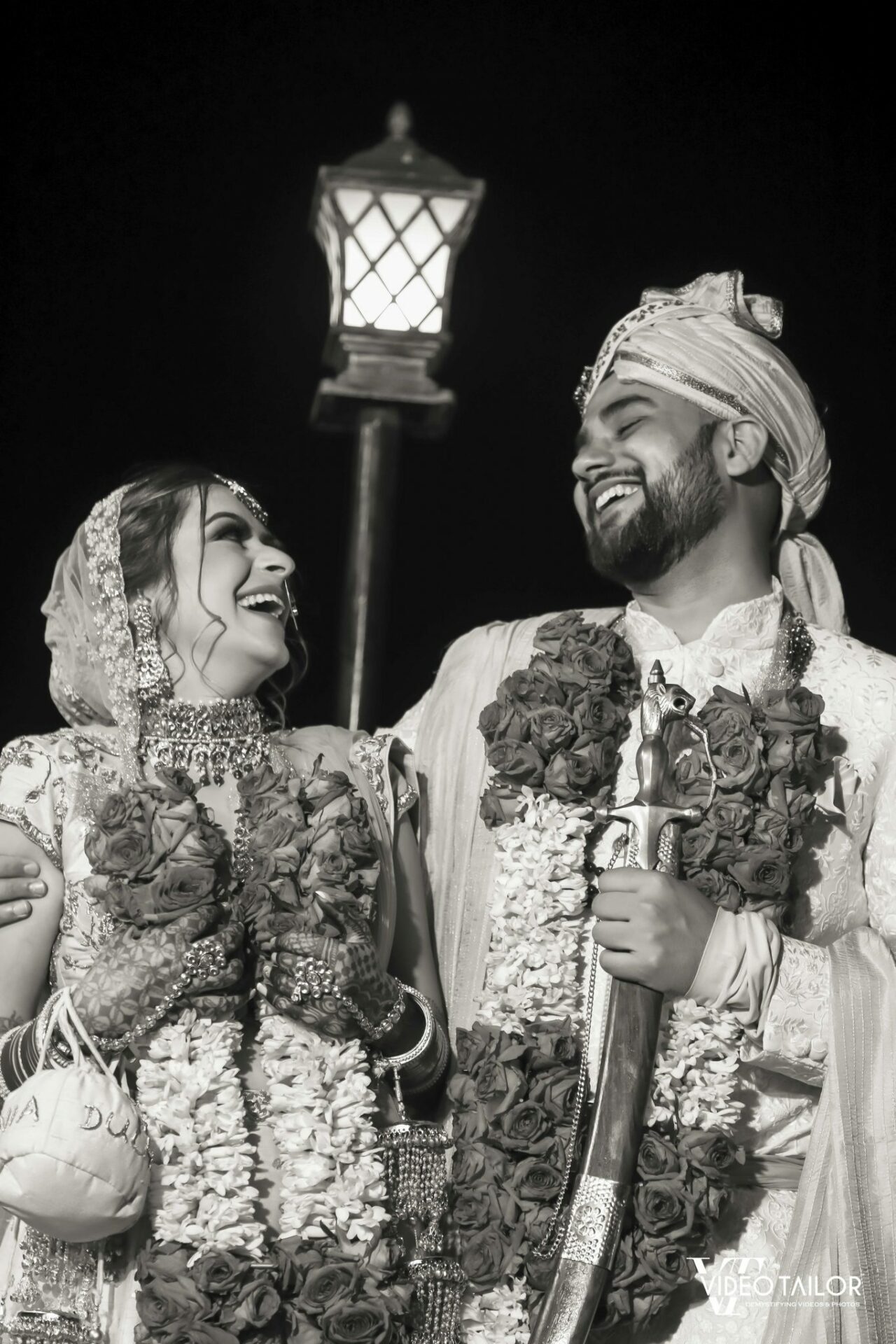 Pro Tip – Be yourself completely, happy and shining. It is a photographers luck to click the couples when they are enticed by each other.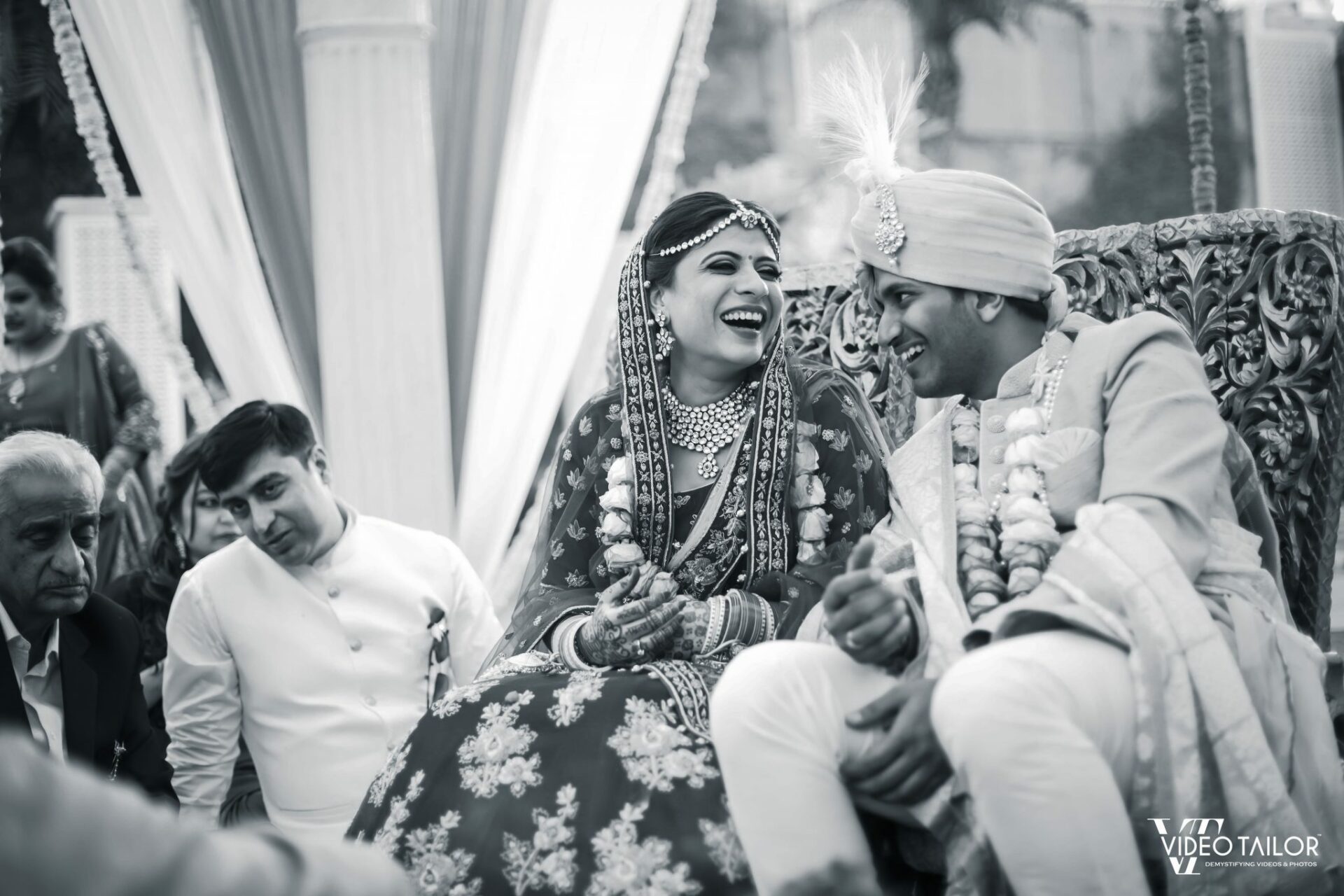 f) CUDDLE
AWWWWWWW…. We are in total awe of this couple who is absolutely in love with each other.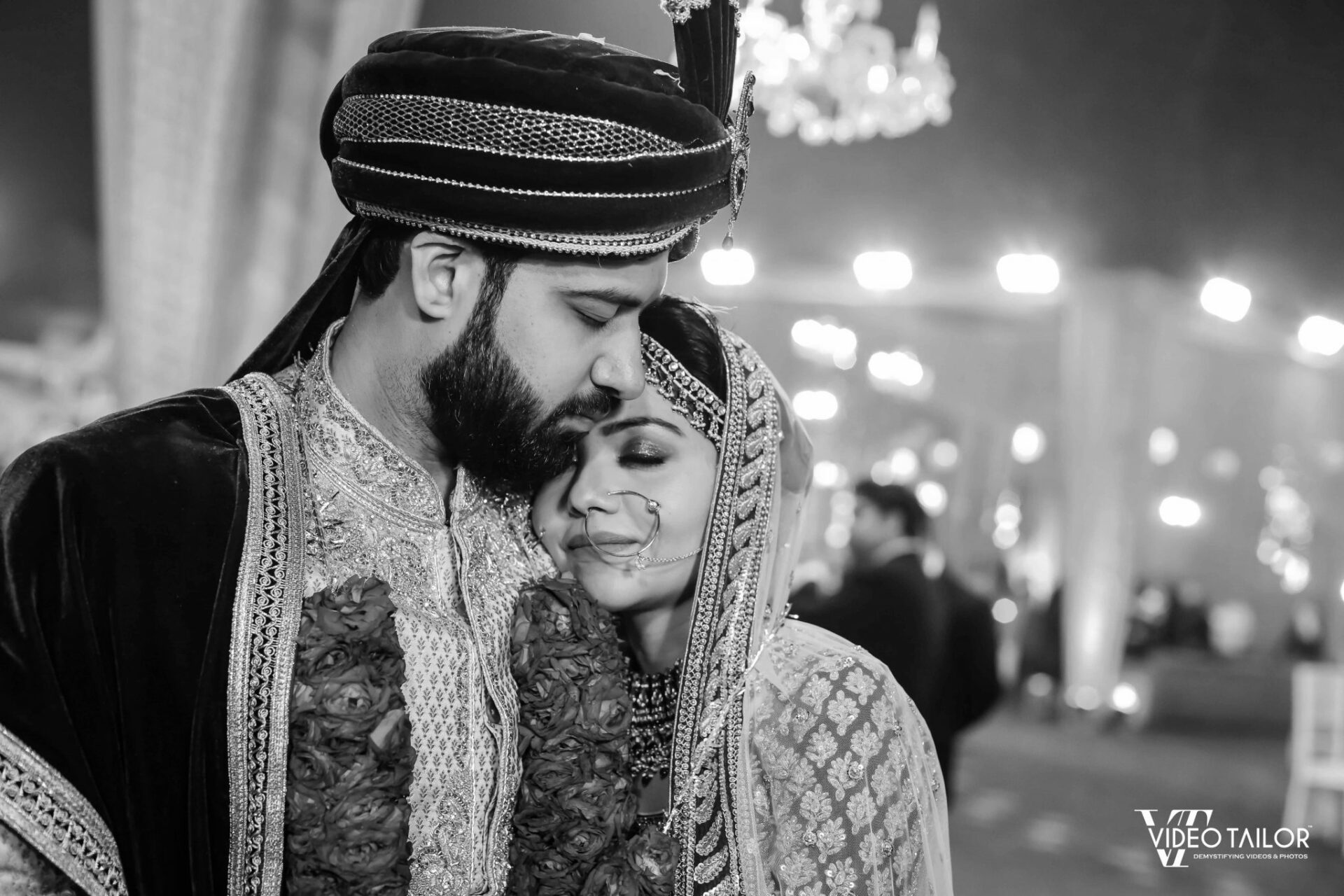 4) FAMILIA
a) BRIDESMAID
The Wedding would not have been complete without the constant efforts of the bridesmaid trying to get all moments correct for the lady. We love this picture. What about you?
b) THE GROOMSMEN
It would not have been a celebration had it not been the groomsmen, bringing in craziness and the whole lets party vibe as when you are tired getting dancing. This picture captured in greyscales is depicting all the crazy moments a wedding is complete because of.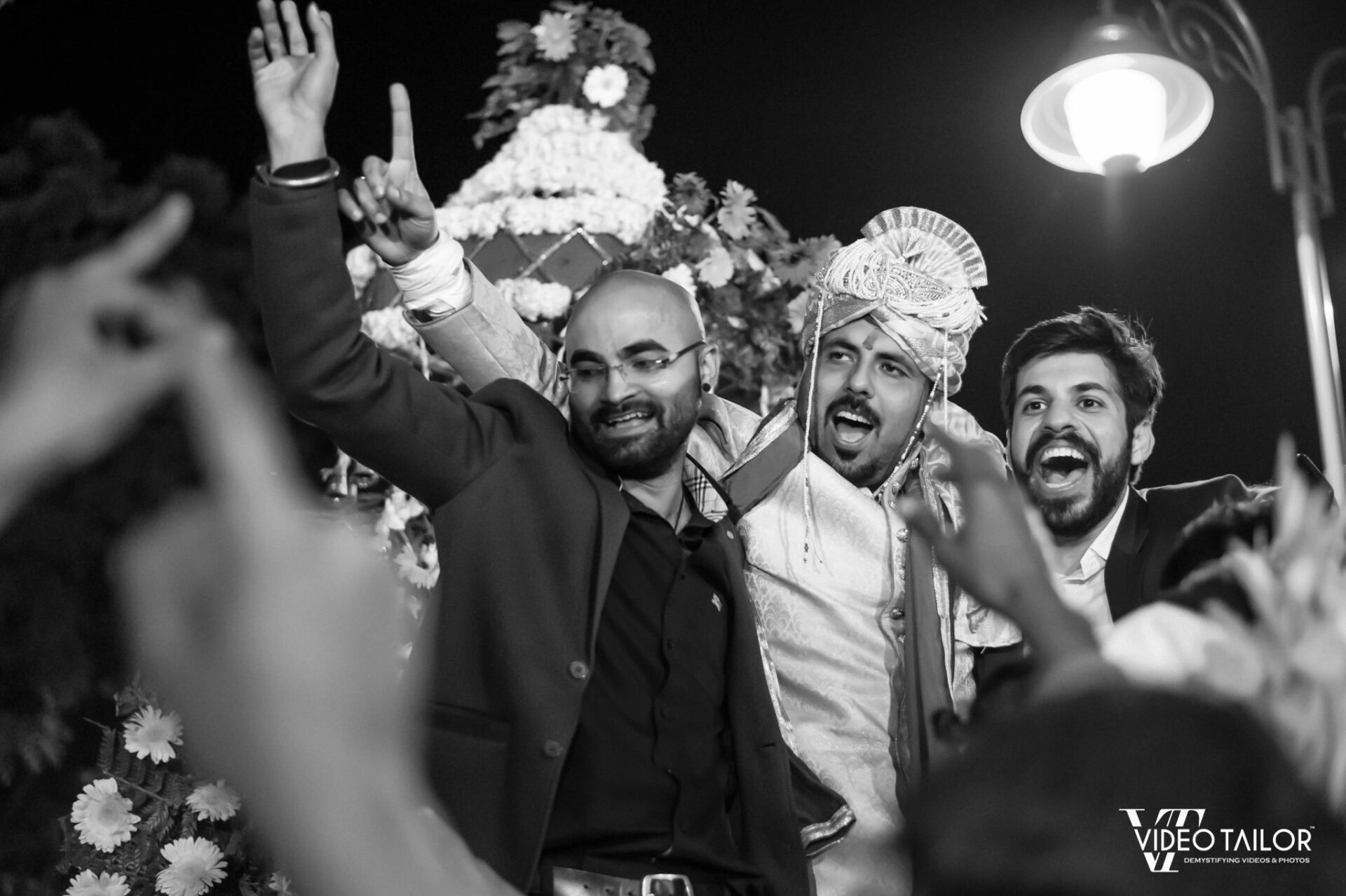 c) THE MOTHER
Wedding is the most emotional moment for a mother. A picture like this will leave you in tears whenever you will recollect the memories of the big day.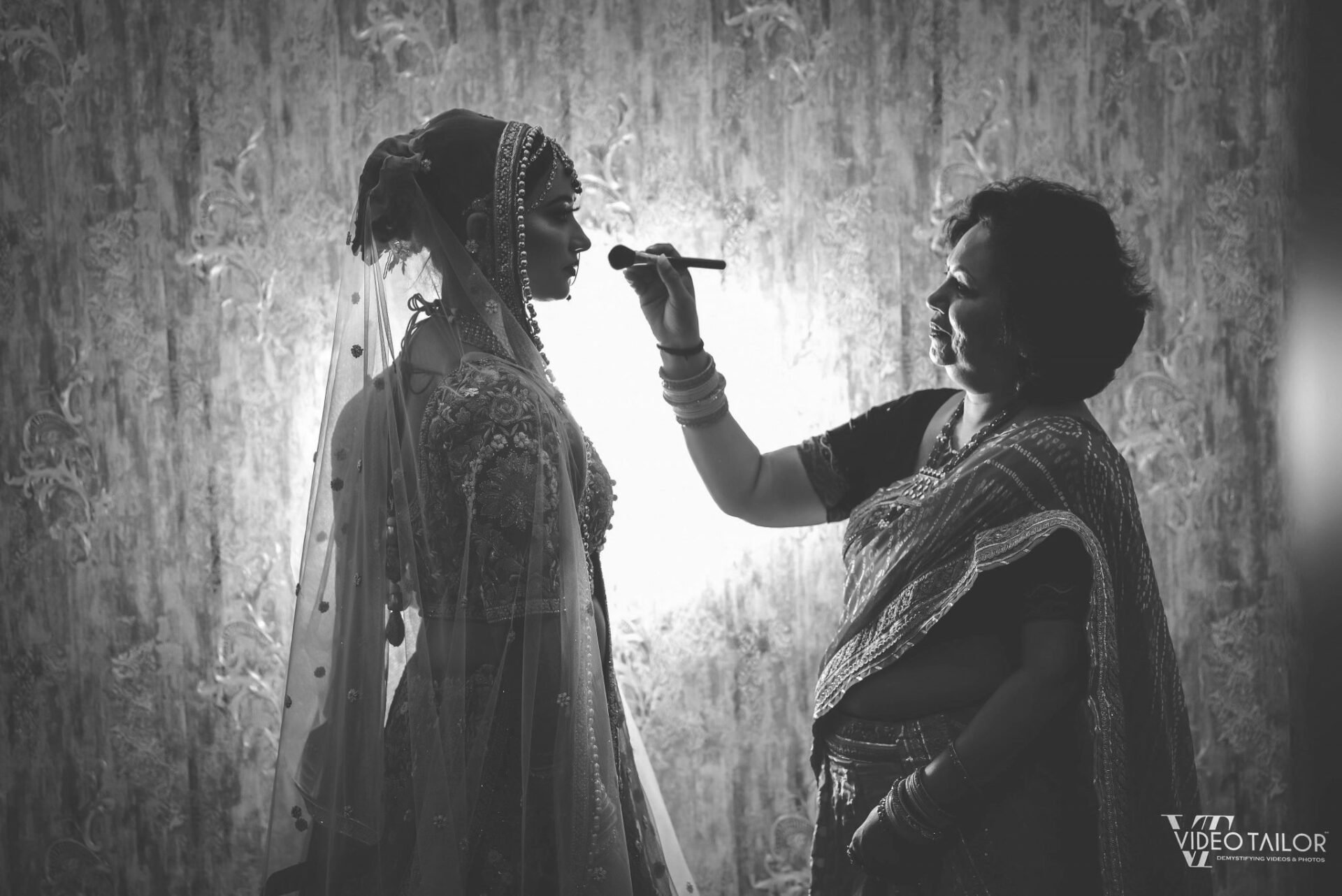 With Video Tailor, paint your memories monochrome and mesmerizing forever. We help you make the most out of your memories. Contact Video Tailors for today.