An Admiring Pre Wedding In Pattaya
May 21, 2022
Pattaya: The Resort City In Thailand
Present on the East coast of Gulf of Thailand, Pattaya is a home to several adventurers and fun-loving beings. Besides going for a long holiday, one can also select Thailand as a destination for an admiring pre wedding in Pattaya .
Pattaya is famous for its and beer bars, but efforts are being made to provide more family-based attractions and activities. Pattaya is divided longitudinally into five sub districts – North, South, Central Pattaya, Naklua and Buddha Hill.
We are sure at one stage or another we have all been sat in a freezing cold chapel watching somebody getting engaged, thinking to ourselves: "when I get married, I am going to do so abroad on a beautiful beach". Well, Pattaya surely caters to these kinds of dreams and thus prove to be one of the best pre wedding destinations in the entire world.
Best Locations As Per Our Recommendations
A per our consideration, the famous Pattaya beach, Mini Siam and Elephant Village must be covered in a duration of 1.5-2 days to make it a pre wedding worth remembering.
Pre Wedding Locations In Pattaya
Enlisted below are some of the best locations available for an admiring pre wedding in Pattaya:
Pattaya Beach
Been to Pattaya and haven't visited the Pattaya Beach. So unfair. One's trip remains incomplete if he/she does not experience a quiet and replenishing aura while walking across the shoreline, feeling the cool breeze of the sea and the warmth of the loved one standing next to you.
The tempting sun and sand makes it lovable to cover a pre wedding event at the beach itself.
The Half-moon shaped Pattaya Beach is 4 kilometers long with a road running parallel to the beach. It's actually free to stroll along the beaches, and you may also find a vast array of restaurants and other entertainment stuff.
Location: 1 hour drive from Airport (42.3 Kms)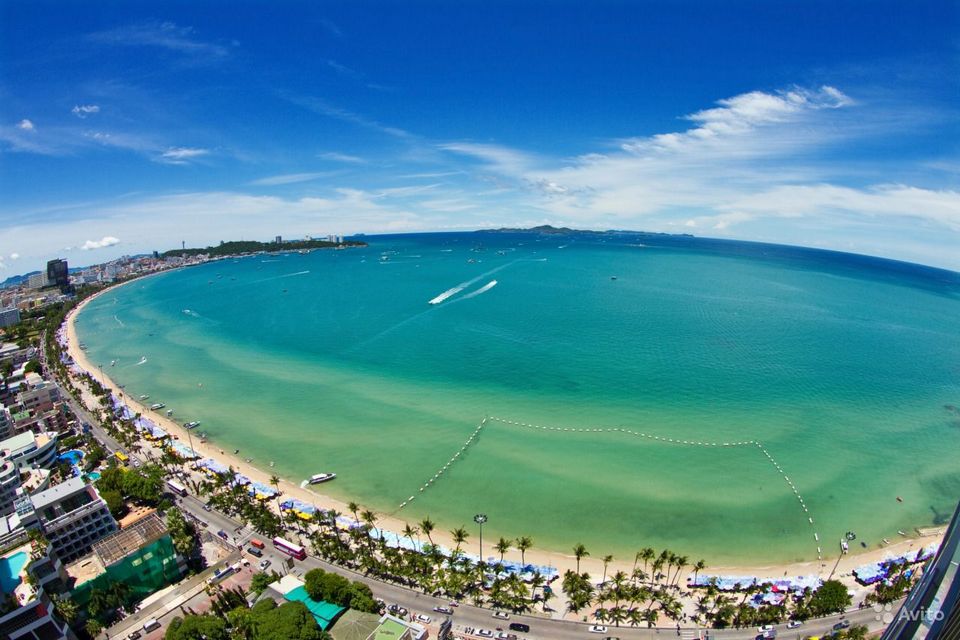 The Sanctuary Of Truth
Being one of the tourist attraction spot that got Thailand, best travel industrial reward 2008, the sanctuary of truth caters as a magnificent and an irresistible destination for a pre wedding photo shoot.
It is the largest wood building in Thailand that use only wood to build it as the ancient Thai carpenter style.
Inside it there are wood statue and wood carving piece that recite the philosophy of life.
There are around 6 photo points at The Sanctuary of Truth, which enables a pre wedding couple to get a bucket full of choices, in order to opt out the best perspective for capturing their best moments.
Operating Timings: 08:00 to 17:30 hours
Entrance Fee: 500 Baht
Location: Situated 55 Kms away from Airport, one can also enjoy the scenic beauty of Pattaya city.
Elephant Village
Getting your pictures clicked while riding tamed and trained elephants! Yes, you heard it right. Pattaya Elephant Village displays daily life of the masters and their elephants .
It also organize stage shows, demonstrating how to catch wild elephants, elephants at work in the jungle, elephants playing football and elephant's parade. Hence, making it an extravagant destination to plan a pre wedding in Pattaya.
The operating timings of the village are from 8am to 5:30pm. One can reach this amusing location by undertaking a joyful ride of 7 Km from Central Pattaya.
For more information, you can click on the link given below:
http://www.elephant-village-pattaya.com/pre-wedding/
Nong Nooch Garden
Suan Nong Nooch is a sprawling recreation park in typical Thai setting such as a group of traditional Thai pavilions. The vast kinds of flowering plants are dotting in beautifully landscaped garden. Spread over an area of 500 acres, Suan Nong Nooch comprises of a variety of gardens namely French, Italian, Stonehenge, Cactus & Succulent and Flower Valley.
The garden opens from 8:00 to 18:00 daily. The entrance fee is 500 Baht (Approx.) excluding shows.
The mesmerizing sites at the botanical garden will surely give you an essence of love and affection, leading to an entirely new level of endearment and trust.
You will surely lose track of time discovering the unique areas of orchids, fountains, topiary, waterfalls, cacti, ferns, etc.
Location: (Located in North Pattaya) A half an hour drive from the airport will place you in this extravagant pre wedding location.
Mini Siam
Mini Siam is home to numerous miniature replicas featuring outstanding architectural works all around the world showcased at one place. Begin your pre wedding journey from these world's most significant monument replicas displayed in this mini world area. It includes the Eiffel Tower, the Statue of Liberty, Trevi fountain and much more.
Refreshments are available at the sheltered cafe area, also seating and shelter from the sun if you happen to visit in the daytime.
Night time is the best time to visit Mini Siam, but this is said to be the busiest time.
The operating hours of this mini world are from 9am to 10pm. One can gain access to this location with a nominal entrance fee of 200-300 Baht.
Distance: 50 Kms from Airport, located in North Pattaya.
Jomtien Beach
Only 3 kilometers down from Pattaya Beach, Jomtien Beach is highly recommended to those who seek a quieter resort as it is also quieter and more relaxing than Pattaya Beach. The 6-Kilometer long, largely straight beach is popular for windsurfers and water sport enthusiasts. Making it eminent to plan a pre wedding in Pattaya, at such a rejuvenating shoreline.
One can have the pleasure of a leisurely day on the sandy shore, splashing in the clean and uncluttered sea and enjoying the cheap seafood snacks available from the wandering vendors. So, what your take on this?
Location: South of main Pattaya city, 40 Kms from Airport.
Khao Chi Chan
(Buddha Mountain)
Buddha Mountain has become a popular tourist attraction and an iconic landmark in Pattaya. This giant Buddha formed into the face of a mountain cliff is adjoined by a beautiful park too.
The area surrounding the mountain is a park filled with lush green grasses, flowers, ponds and open-air pavilions which make this a perfect pre wedding location. The Khao Chi Chan carving is an amazing 109 meters tall which was designed in the Sukothai style depicting a seated Buddha with hand on knee.
The operating timings of this beautiful destination are 9am to 6pm daily. One can plan a pre wedding in Pattaya and replenish itself by visiting this charming spot without even spending a penny!
Location: South West Pattaya, 20 minute drive from Airport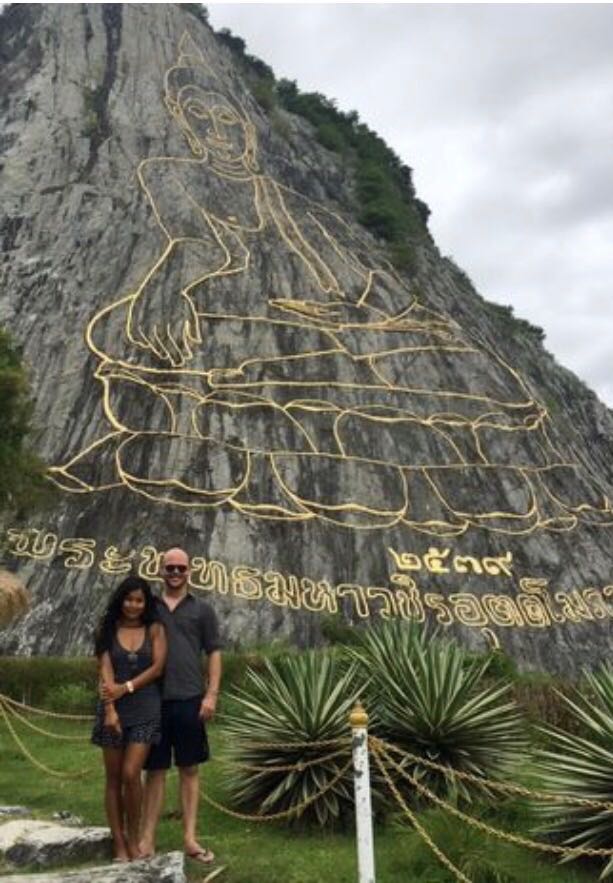 Best Time To Visit Pattaya
The best time to visit Pattaya is from November to February, when the weather is neither too hot nor too cold and remains pleasant throughout.
Nearest Airport:  U Tapao Pattaya International Airport
Notes:
1) Don't Forget To Pay Respect To The King
2) Don't Forget Respect In Buddhist Temples
3) Follow the Polite Customs
4) Beware of Scams