Must Read Wedding Photography Guide 2019
May 21, 2022
Get Started with this Wedding Photography Guide
Wedding photography is very different from other photography, here photographer needs to capture every moment of the event in a very short period of time. A real life wedding photographer with experience will enable you to save this day for eternity. The utility received from a decent wedding photographer is substantially higher than the money related cost you bring about. The couple should look at wedding photography guide so that they look at the points which would help to make a better wedding photography album.
You must learn some points and have to be responsible for that. Weddings cannot be repeated and there is no chance of retry so it is better to plan a scheme and execute it successfully.
Wedding
"May your wedding day be  filled with beautiful memories and your new life be filled with joy"
A wedding is one of the most important events in a person's life as it is the means of entering into a new phase. Thus, it becomes significant to capture all those beautiful moments which will always be cherished. The best way to capture those moments is photographing and to save these memories.
Destination Wedding
The wedding could be done at various places depending on the choice of the family wherein they could go for the traditional hometown wedding or they could try something off-beat like a destination wedding. A lot of couples choose a wedding venue within their vicinity as it is a lot more convenient to make arrangements for the wedding day knowing vendors and event planners that are best at a place you are familiar with.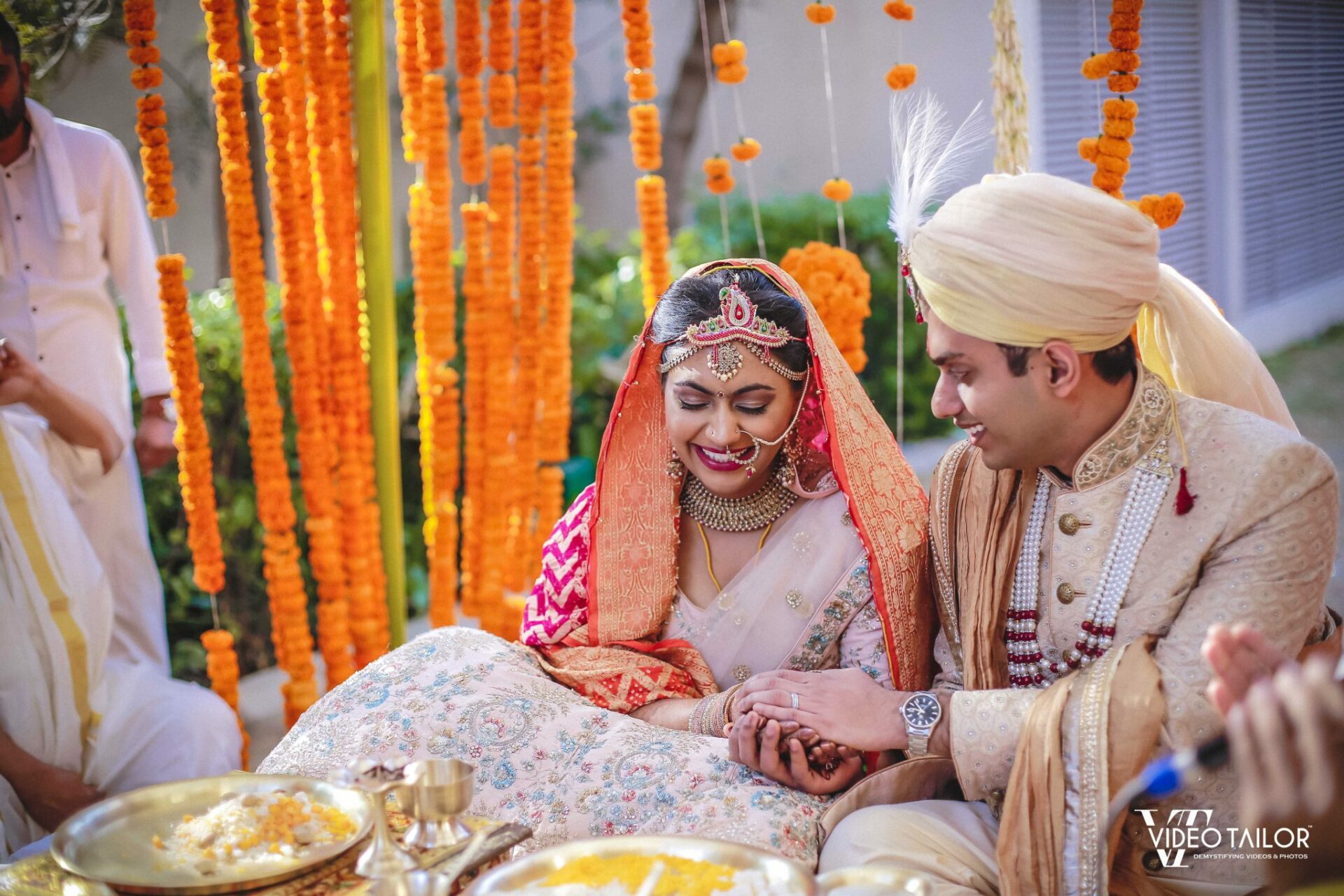 Whereas moving away from the hustle and bustle of your city life and having an extended vacation be a part of your destination wedding has become a trend nowadays. India is a diverse country with extravagant wedding destinations which can make the BIG DAY very special for the couple. Be its snowy mountains, beautiful architecture, sandy beaches, historical cities, India as all of these to make your wedding a cherished event. Some of the options for a destination wedding are beautiful palaces around Jaipur, Jodhpur, Neemrana etc, or beautiful beach resorts at Goa, or a wedding in the clouds at beautiful places in the mountains of Shimla, Rishikesh Etc.
Video Tailor is a one-stop solution for any photography and videography services. Video tailor excels in producing video based content of all types be it a wedding event or any other event. We also provides various other video services like Ad films, corporate videos, event shows, promotional videos, animated wedding invitations ideas, creative photography, and cinematography.
Sometimes a client is not able to coordinate with the company executive which may result in bad output. Therefore a person needs to follow some guidelines which will help both service provider and client to coordinate easily.
Video tailor provides guidelines that a person needs to follow while booking for wedding photography.
Accessories used for wedding photography
Cameras Used for wedding photography
Generally, Mirrorless Camera is used for wedding photography. It mainly depends on the features of the camera. The best cameras for wedding photography changes each year, and it's essential to pick one that isn't just solid and quick, rather, one that works best for you and your one of a kind circumstance. There is a listed camera that is used for wedding photography.


Lighting
There is always a difference between outdoor and indoor lighting.  Photographer needs to tackle it by light setup. Natural lighting is the best option to work without any equipment.
Reflectors might help bounce the light back into the image.
Flashes and LED lights will help to get output in a dark area. Off-camera flashes are used as it exposes the light as per the availability of light.
Wedding Photography tips
Initial communication is required so that photographer can get to know what the couple desires to be captured in photographs.
Pre-inform about the Changes
The client needs to pre-inform about any such idea of playing video of any previous functions(such as sagan video on wedding day) , playing a slideshow with pictures or planning for live video streaming at the time of the booking. Also take approval for the same as urgent changes with a timeline of less than 2 days, are not assured by our team.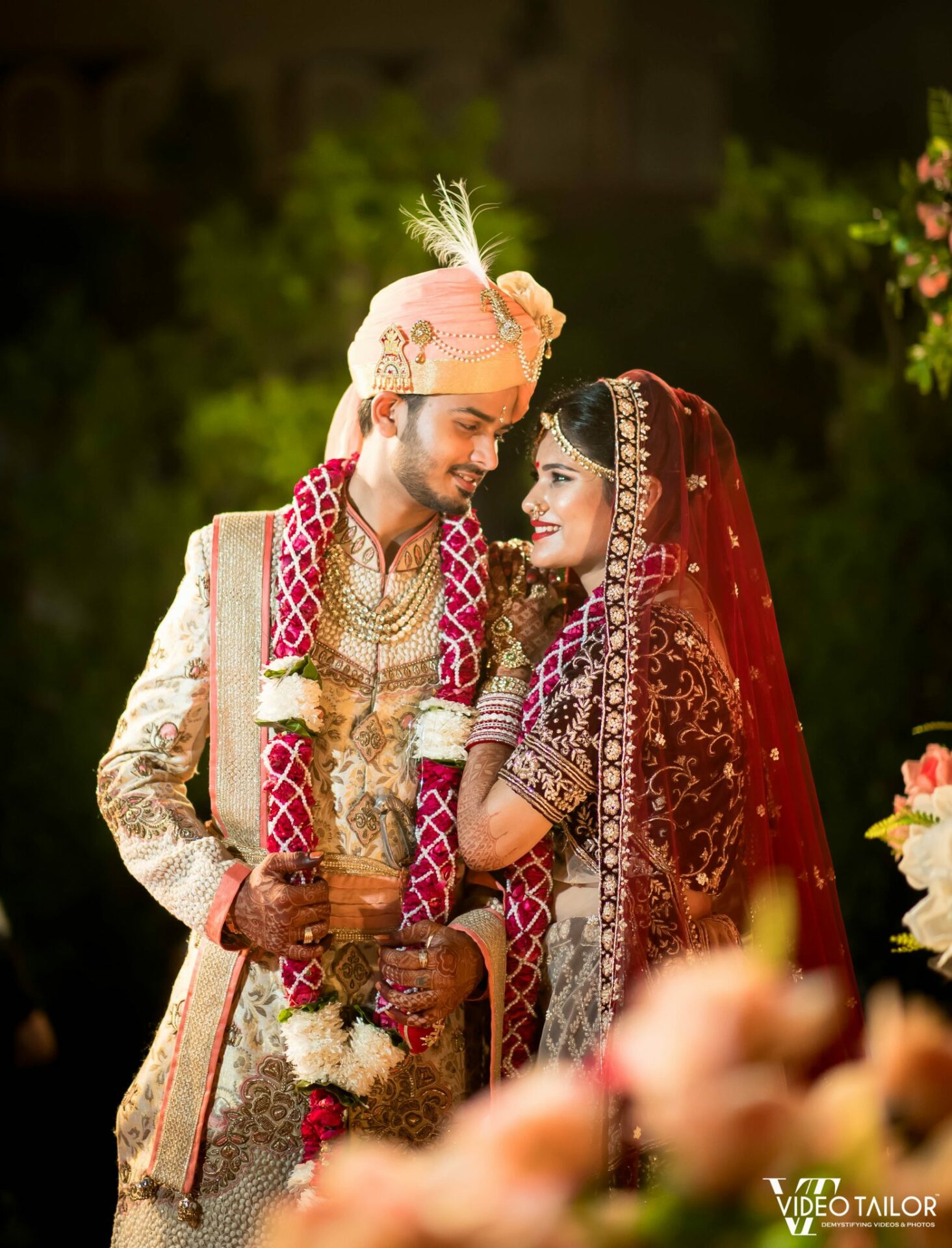 Minimum 3 days should be provided for any changes in the video and 7 days to make any slideshow or video and to make arrangements for the live type cameras if needed.
Food for the entire crew has to be borne by the client and organized in the guest areas, not separately. And the team will eat as per their suitable time.
Generally, our team eats in a divided time, wherein if one photographer is eating then the other will be assuredly shooting. Also, there are times when the team has to shoot for more than 8 – 12 hours, so on humane grounds, our team can have snacks/soft beverages during the shoot as well (without hampering the required shoot). If our team is treated disrespectfully, we have the right to stop the shoot as well.
Payment Procedure
After the completion of the shoot/event the raw images, shortlisted images, and edited images will be handed over when the remaining 30% payment is done and the final unmarked edited images/video/album when the rest of the payment is done.
Please keep a note that the editing of videos may take 30 working days depending on our workload. Not more than two round of changes will be done in the video, be it a teaser, pre-wedding video, save the date video or main video.
If the client wishes to have songs of his choice to be edited in the video, a list of the same should be provided within 15 days of the completion of the shoot so that the changes happen accordingly.
Delivery of photos
The company has the right to publish and communicate the deliverables in their portfolio and marketing materials promotional and demonstrative purposes. "Written and Produced by Video Tailor ", together with a copy of our current logo after the completion of the project. Please keep in mind that the client cannot attribute any third party as author of the Final Deliverables.