10 Best Tips to choose a Destination Wedding Photographer
May 24, 2022
Choosing a photographer for your destination wedding is one of the most important works on your wedding checklist because the wonderful memories of your wedding will fade and the only things left will be the photographs and films which must be fantastic so that you can relive those moments again and again. The photographer should match your style and live up to your expectations so if you also are one of those couples who give priority to your wedding photoshoot then congrats! This is the article you were looking for. Here, according to our experience, we will guide you with the things you should keep in mind while selecting a destination wedding photographer. If the concept of destination wedding is new to you then for more info. please click here.
Top things you should keep in mind while looking for a Destination Wedding Photographer are –
1- Choose the Photographer you are familiar with-

In the present time, most of the professional photographers travel around the country and foreign places, hence they know everything about the location just like the local photographers and you must have seen your photographer work, his style and behaviour. Also, you both have the advantage to meet him personally and discuss your expectations and queries. Local photographers may lack required high calibre talent, ill versed in your language or might not know your rituals properly. If you choose a resort for your destination wedding, do ask them if you are allowed to bring your own photographer because many resorts don't allow outside photographers.

2- Do research on all the shortlisted photographers

Choosing a destination wedding photographer is really very important because he will be the one responsible for capturing the most magical moments of your life, so do research on all the photographers, carefully look at their portfolios, websites, social media pages, their ratings and experience. Obviously, you will choose a spectacular location for your wedding but you must also see that the photographer you will hire is an expert in capturing the beautiful surroundings together with couple and wedding functions.

3- Consider all costs related to your destination photographer

Cost is one of the major factors that one must keep in mind while deciding for his destination wedding photographer and this is the only significant disadvantage if you are taking the photographer and his 2-3 assistants with yourselves. It would be great to discuss everything about their expenses like travel, accommodation, etc. with the lead photographer beforehand since there are high chances that he would charge a little over his actual fees but that is quite okay as any high-quality product comes with a price. Mind it that you are doing an investment and it will surely worth it otherwise you still have an option to hire a local photographer. It is recommended to keep a budget of 10-15% of the total wedding budget for photography.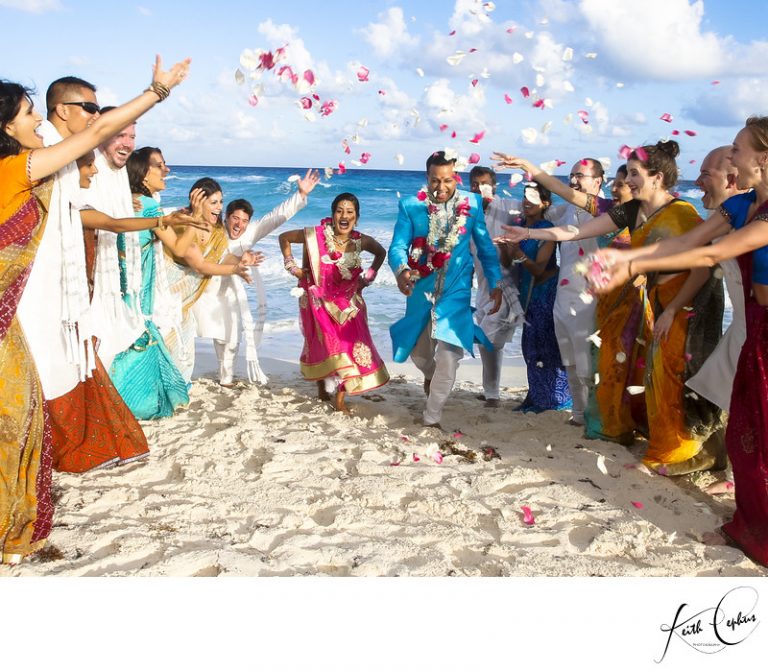 4- Identify style and process

Every photographer has its own style, creativity and process. Pay attention to the styles and creativity of all the photographers and then choose the photographer you can relate to most. Yes, it's that simple! Nowadays many terms are being used in wedding photography like a documentary, wedding photojournalist, quirky, magazine style, fine art wedding photographer, vintage, editorial and candid wedding photographer.
Ask yourself, Can u imagine yourself and your family and friends in the poses and styles that are present on the photographer's website? Will it look like the dreamy photos you have imagined?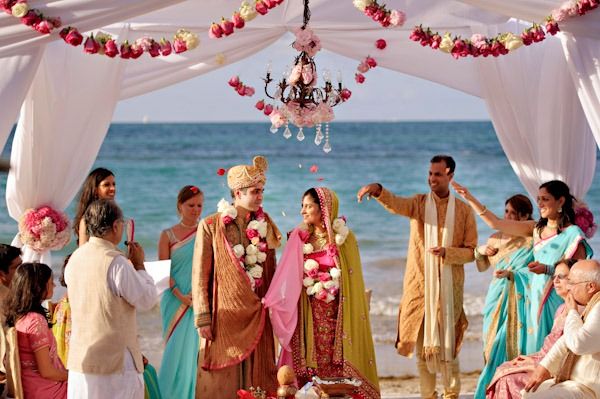 5- Consistency is Important

It is one of those things that usually get overlooked while choosing a destination wedding photographer. It is obvious that the actual wedding ceremony photographs are jaw-dropping and mesmerizing but what about pre-wedding and post-wedding events photographs? They are important too. Photography and cinematography of each and every event should be top quality. So, while researching for destination wedding photographers do notice if he is consistent in the quality of photographs of other wedding events also. Also, do observe the photographs of daytime events and night events.
6- Do Consider Coverage

Normally, an Indian destination wedding goes for 3-5 days, because of numerous pre-wedding and post-wedding functions, so you have to make sure the attention and commitment of your Destination Wedding Photographer must be on your wedding function only, therefore look for that photographer who takes one and at most 2 projects at a time. In this situation bringing your own photographer will be good, as his whole attention will be you only, whether it is early morning or late at night. The local and resort photographers mostly work on an hourly based system and could be busy at other weddings also which won't work well for your late-night functions. So, do ask for the coverage and extra charges (for late night events) from all the shortlisted wedding photographers.
7- Personality of a Photographer

Yes, the personality of a photographer is important. In an unknown place, you will always like the one who puts you at ease and is helpful and friendly, not the one who throws tantrums and complains a lot. So, choose the one who travels often and is adaptable both with people and place, the person you can connect with. To understand his personality you can do a little spying on his Facebook, Instagram and Twitter posts and search for references.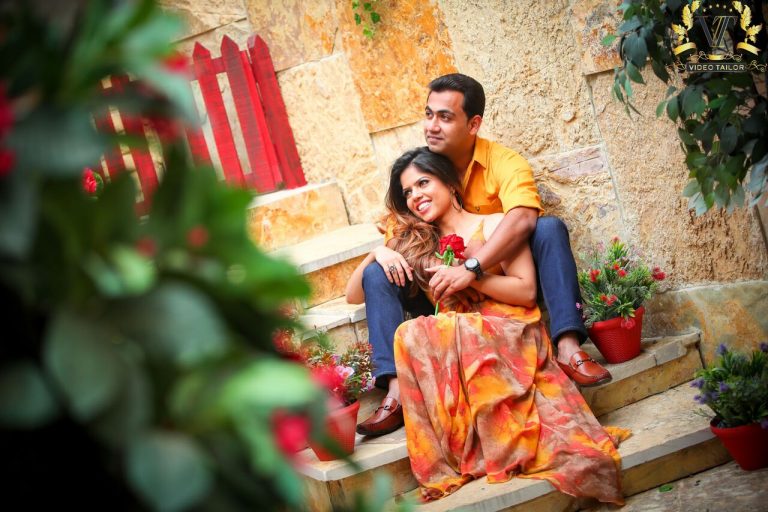 8- Overworking reduces productivity

In photography art, overworking is never good especially for the photographs, certain photographers take numerous projects in their hands because of which they sometimes can't give the required creativity and time. A tired and sleepless person cannot do justice to all the beautiful events of your wonderful wedding, so look for a photographer who only takes a limited number of projects in a month or year. A healthy mind is any day better than an overworked mind in the field of creativity.
9- Interaction is the key

Don't hesitate in communicating and interacting while selecting a good Destination Wedding Photographer. The more he understands your ideas and plans for your wedding, the better your wedding photographs will be. Honestly talk about your queries, requirements, budget etc and tell him how excited you are for the wedding. Most of the couples don't share enough information with their photographers in their initial meetings or emails. Remember a good photographer only take a few projects in a month or year so it is important that your email is exciting and enthusiastic.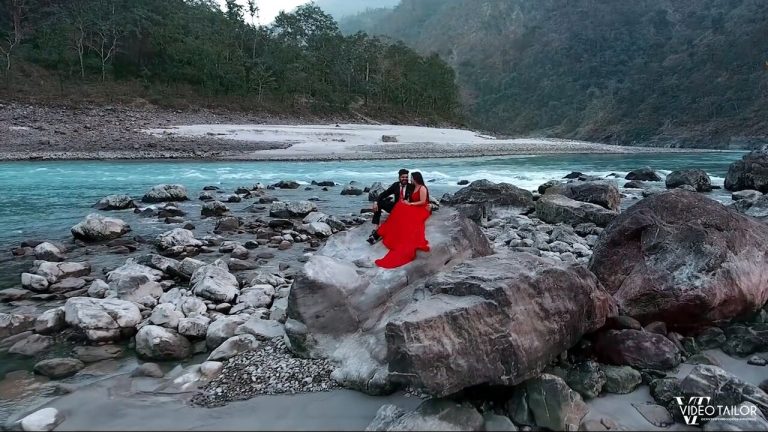 10- Take your Time

Choosing a good photographer for your wedding can be confusing and difficult so don't rush and take your time. Meet different photographers or make Skype calls and see whose work you love, to whom you can connect. He will be there with you most of the time so comfort-ability is important. Look for portfolios, ratings, references, testimonials etc. and if you don't like anyone, simply move on to the next person on your list. Also, the important decision like choosing the wedding photographer must be taken months before the wedding to avoid last minute rush. Remember this is not an expense but an investment and a good investment should be done wisely.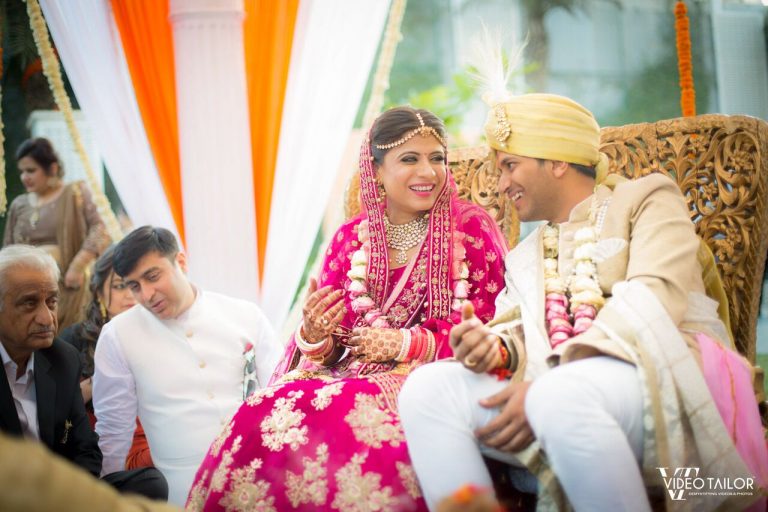 Okay, so these were the top tips we feel every couple should know while choosing the right Destination Wedding Photographer for their lovely wedding. Please remember these are not rules but some important things which you can apply while selecting the right photographer. Most of these tips are helpful even if you will choose a local photographer.
So do lots of research and don't hesitate in asking questions from the shortlisted photographers. If you find this article beneficial in any way do like and share, and if you have any query regarding this article, feel free to ask us in the comment section below. Thank you