Why Choose Video Tailor For Wedding Photography?
May 21, 2022
Top Reasons why You should pick video Tailor for wedding photography
Your wedding day is like a doorway to a new life so it is obvious to capture those moments as you only get married once (hopefully) and it's sensible to hire professional photographers to capture the most important day of your life so that you can look back at them and smile as you drive back into the moments. Video tailor is an Emerging video production company which has gained expertise in wedding photography. After all photographs are the only thing what is left when everything else has been packed up and put away. It's these photographs that will be seen by your coming generations. Therefore, it is imperative to brainstorm and hire the best photographer that suits your personality and is able to create the work you want
By providing these given services we surely will make your D-day immortalize.
Customer's wants are our first priority
Video tailor has expertise in wedding photography and videography as we provide the most creative cinematic videos. We work on a long term relationship basis which means, we just don't focus on completing the task but rather we put all our efforts on fulfilling the requirements of the customers prioritizing their specifications in the edits.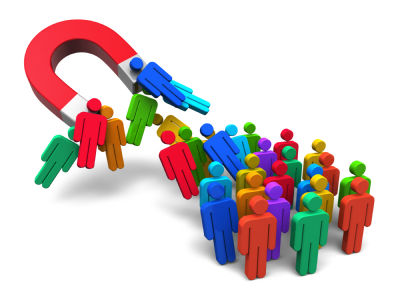 You can find us on google
We have our website linked up with all the top Indian Expertise In Wedding Photography On wedding planning Apps like Wedmegood, shaadisaga, band Baja and WeddingWire where people while planning their weddings look for vendors that can provide work according to their needs
Technology driven services
we understand that nobody's got time to visit or spend hours on the phone describing what changes do they want in the films. Therefore, we have this online portal service "vimeo" where we upload videos (raw and edited) so that the customers can review the work and chat with us there only regarding the changes they want in the videos. This online thing saves time in explaining and travelling and also reduces miscommunication which results in perfect output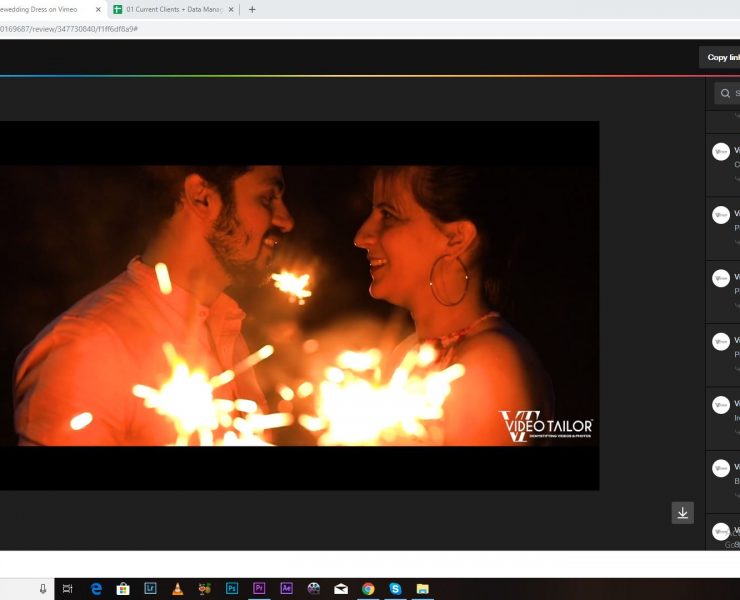 Password protected albums
we know you will better understand what you really want in a video if you get to see our work for reference and seeking inspiration from the uploaded work thus we have password protected albums on Pixieset for our couples to refer to the poses, outfits, songs, type of photography, editing etc., we have spent a lot of time collecting the most intriguing and alluring concepts for the couples to enlighten themselves a little more and run the trends.
Photographer's Team
Experience – we have a team of extremely educated photographer With more than 8 years of experience in the Film and Television Industry who  has been Awarded for many Documentary Films. They are known of all the trends and delivers sheer perfection in his work.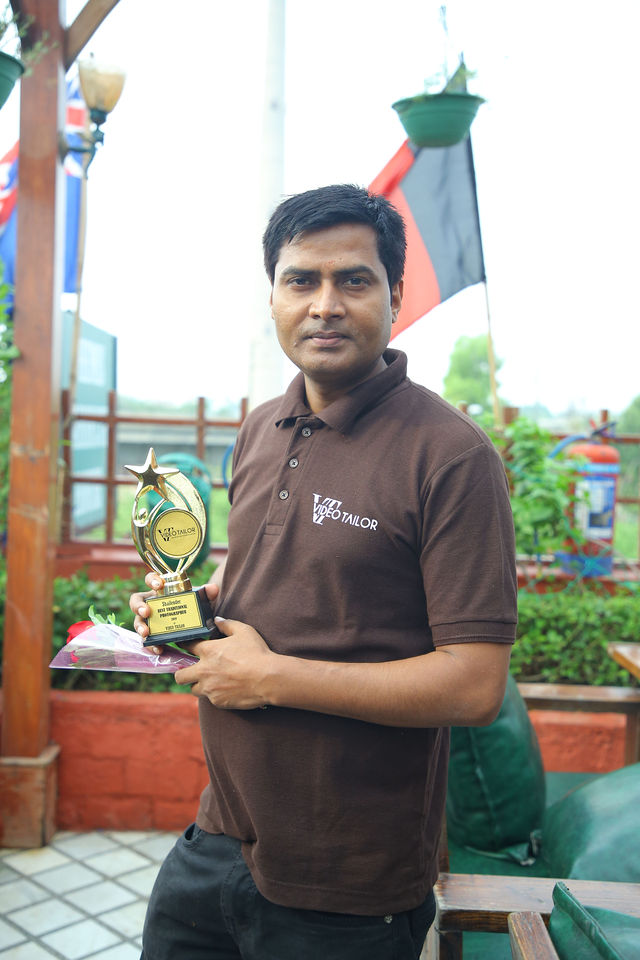 Communicate – the photographers know that you won't be able to give your best shots unless you are comfortable around them thus, they always communicate with the clients. Communicate your ideas and plans for your wedding shoot. Most of the couples don't share enough information with their photographers in their initial meetings and later they regret it.
candid photography – We at Video Tailor can help you in sourcing the best candid photographers in town. We offer a wide variety of wedding photography and cinematography solutions.
Extravagant shots
Drone shots
Slow motion Video
Fast motion videos
360 degree shots
Additional services
Makeup artist
if you ask, we can also provide the best makeup artists from the industry to help you and your photographs Glow up as they put efforts on certain areas which are going to be exposed in front of the camera so that you look the best of yourself in each and every shot.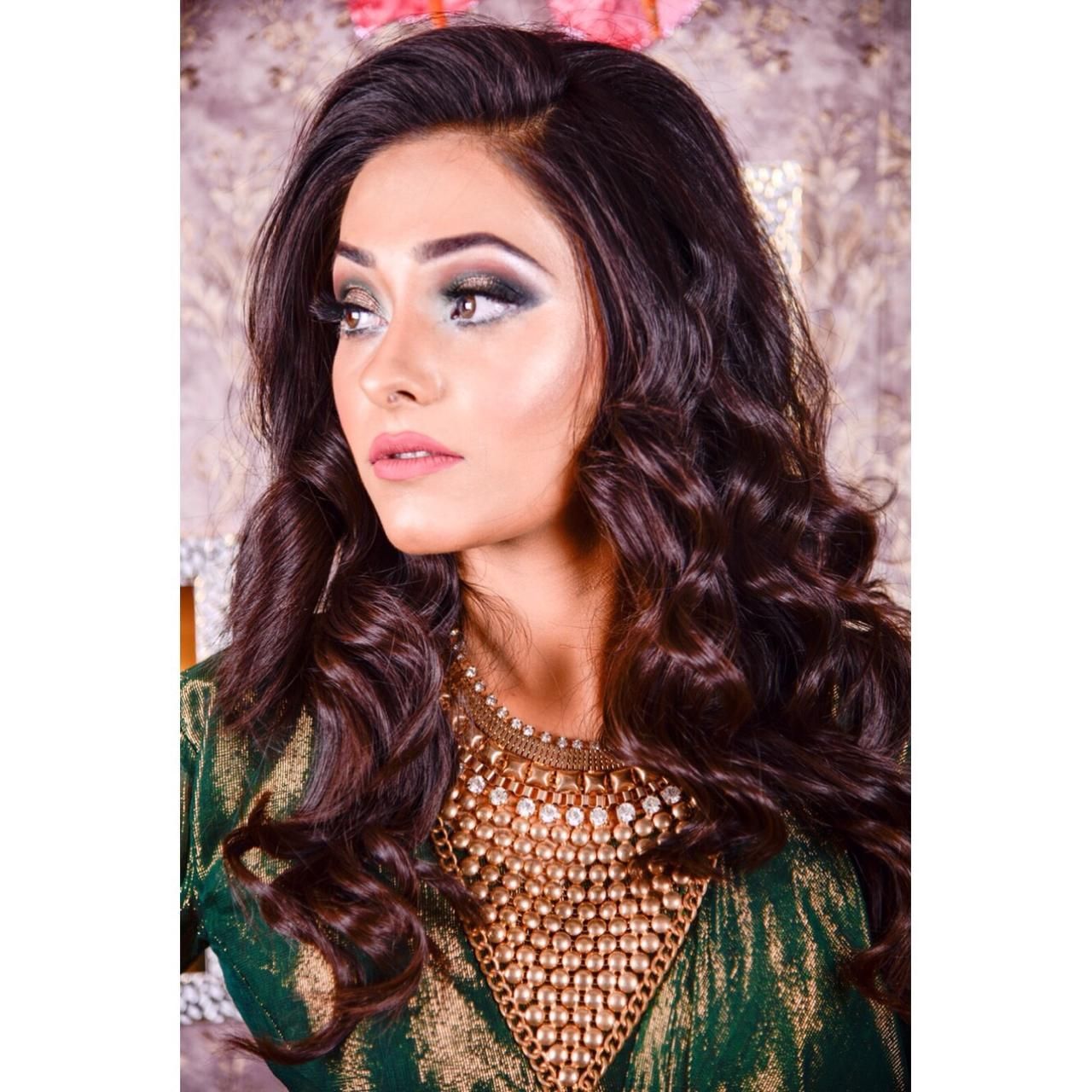 b) Shoot Manager
We provide a shoot manager along with the team of photographers. The shoot manager will take good care of what you want in the shoot, any last moment changes; if required can be easily notified to the shoot manager and he himself will manage the team to work on it.
c) Creative Director
A creative director is the one who take care of the creative shots of the couple, as the wedding ceremony has so many rituals and it's kind of a tough task to keep the bride and groom engaged in the photography as there are so many rituals to be performed in a limited time so it is important to have someone who can create out of the box couple portraits so that it brings a smile on your face every time you re-visit your wedding memories.
Systematic way of work
We believe in systematic way of working as it maintains timeliness and good content.
Online registration – we are a digitally developed video production company and we believe digital media is easy and most accessible one so we provide online registration service on our website. You only have to fill the form with the relevant details and we'll be the one to respond to your queries ASAP.
Details and FAQ'S – we provide each and every minutest details of our work and packages on our website also the FAQ's solves almost all the queries of our clients to remove the load from our customer's shoulders.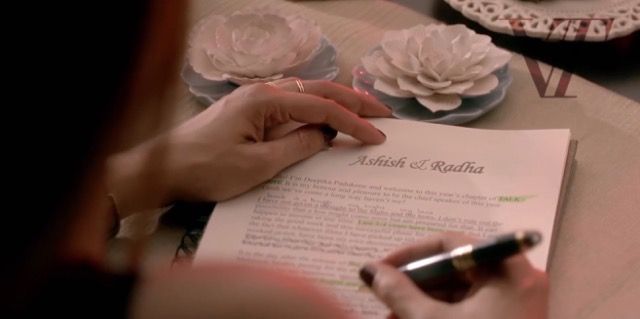 Blogs  – we have a number of blogs on different topics you can refer for various ideas and inspirations. Let it be the meaning of rituals, outfit ideas, accessories, makeup looks or anything we have everything sorted for you.
Timeliness – we are very particular about the timelines that we commit.
We provide videos within the time range that's been fixed during the deal. Our editing team is approachable and always on the brink to provide quality services to its customers with the best of cinematic edits that's how we have Expertise In Wedding Photography.
New Additions
We provide free save the date images and countdown images to our couples as a gift from our company on their D-day!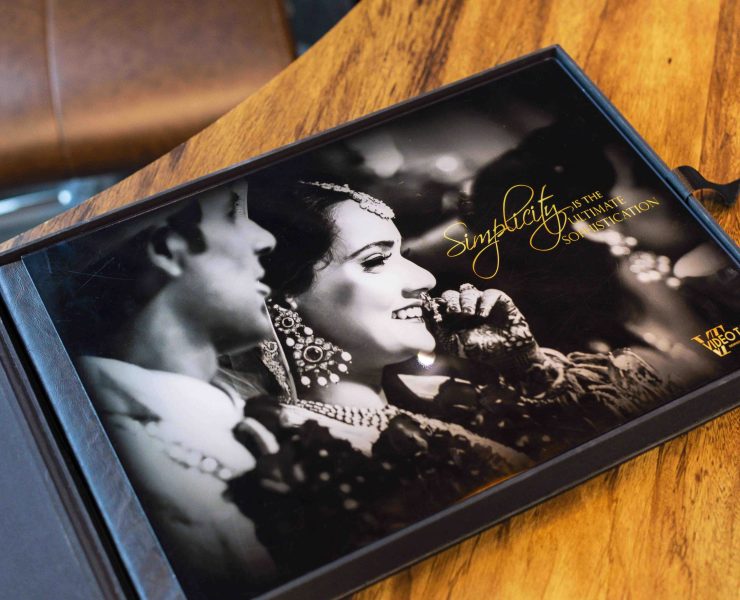 Albums – we also provide wedding albums now. YES, we have recently started providing wedding albums as well on demand of our customers cause its important to have a professional who can make a booklet of your memories and preserve them exactly in the same quality you received digitally.
YOU DREAM IT, WE CATCH IT.
Video tailor is a video production company which makes tailored videos for you according to your wants and needs, Expertise In Weddings Photography.
we provide all kinds of solutions in Delhi NCR.
Check out our website for more details on a variety of photography services.