Top 10 Pre Wedding Shoot Locations In Kullu-Manali
May 12, 2022
Pre Wedding Shoots In Kullu-Manali
Kullu or Kulu is the capital town of the Kullu district in Himachal Pradesh.  It is known as the Valley of Gods located on the banks of the Beas River in the Kullu Valley. It is nestled in the lap of the  Himalayas and is like a jewel in the crown of Himachal Pradesh. This valley is best known for its temples and its hills covered with pine and deodar forest. The scenic views and snow-clad mountains are the reason why people visit here. Manali is at the northern end of the Kullu Valley in the Himalayas. There are lots of Pre Wedding Shoot Locations In Kullu-Manali.
Famous for number of treks like Beas Kund, Chandrakhani Pass and sports such as white-water rafting are the main attraction in Manali. You can go for adventurous activities like trekking, river rafting, mountaineering, paragliding and hiking over the Himalayan glaciers. The cuisine of Manali includes rice, curry or cooked beaten curd, a curd based dish madra, pulses, raita and sweet rice. Here are some of the Best Pre Wedding Shoot Locations In Kullu-Manali.
Astonishing Pre Wedding Shoot Locations In Kullu-Manali
1. Rohtang Pass
It is an adventure tourist site which is cold even on a summer day. It is the highest point on the Manali-Keylong road where you will get the experience of panoramic views of mountains rising above the clouds and the breathtaking views of a small lake called Dassaur Lake. This nature's perfect spectacle connects two beautiful valleys, Manali and Lahaul & Spiti. The enchanting glaciers sights, snow-covered peaks, and rivers are the ones which amaze the nature lovers.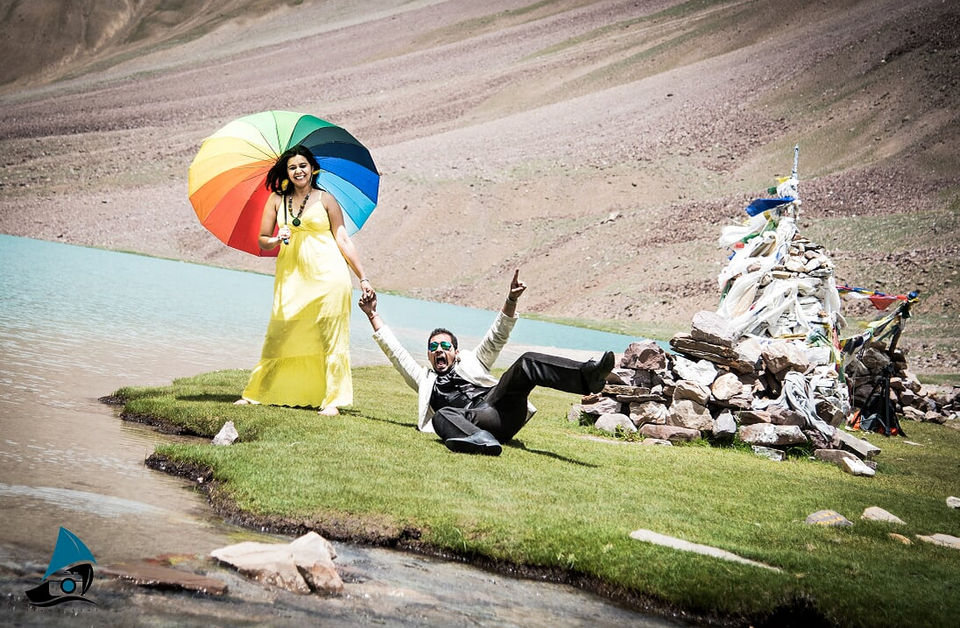 Best time to visit : May to October
Nearest Airport : The nearest airport is in Bhuntar which is about 104 km from Rohtang Pass.
Permissions : You are required to take permission to visit Rohtang Pass. The Permit is issued on daily basis and please note that a penalty is imposed on defaulters who don't follow the rules.
Entry Fee :  Free
2. Solang Valley
Solang Valley is known as Snow Point located in northwest of Manali. It is a picturesque spot that offers splendid views of glaciers and the snow-capped mountains. This place also offers the adventurous activities like paragliding, snorkeling etc. The ideal time to visit Solang Valley is between the months of December to February, if you want to see fully covered snow. In summers, skiing is replaced by parachuting, paragliding and horse riding.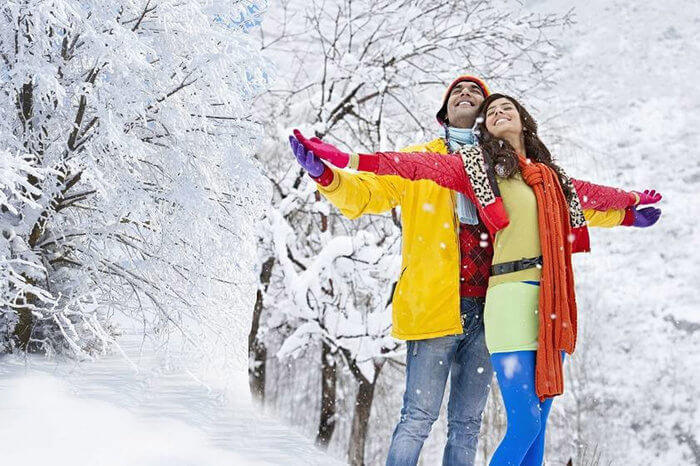 Timings : 10:00 AM – 6:00 PM
Entry Fee : 500 (per person for zorbing), 1,200 (per person for paragliding), 500 (per person for ropeway)
How To Reach : It is Located 13 km from Manali, so you can easily hire a taxi from Manali.
Nearest Airport :  Kullu-Manali Airport
3. Beas River
Beas River, Beas is also spelled Bias and It is one of the five rivers that gives Punjab the name as Land Of Five Rivers. This river adds natural beauty to the Himalayas and the pictures. The river flows from the mountains making it such a beautiful and fascinating sight to view. The gentle cold breeze relaxes the minds and this place will give you the experience of having magnificent views and the nice clicks.
Best Month to visit : October to February
Nearest Airport : Bhuntar Airport
How to Reach : River Beas is located at a distance of 5km from Manali Bus stop, So you can reach this place by hiring a taxi or boarding a bus.
4. Gulaba
Gulaba is a village in Himachal Pradesh which is 27  km away from Manali which is also called as  snow point by the locals. This place is surrounded by dense coniferous trees all over the mountains. Gulaba is at an higher altitude and the journey to this place is beautiful. This area is filled with picturesque sceneries and flora. The main adventure activity to enjoy in Gulaba is Skiing. Apart from skiing, you can explore the beauty of the region through Paragliding. The  numerous high peaks will give you a full view of the scenic location.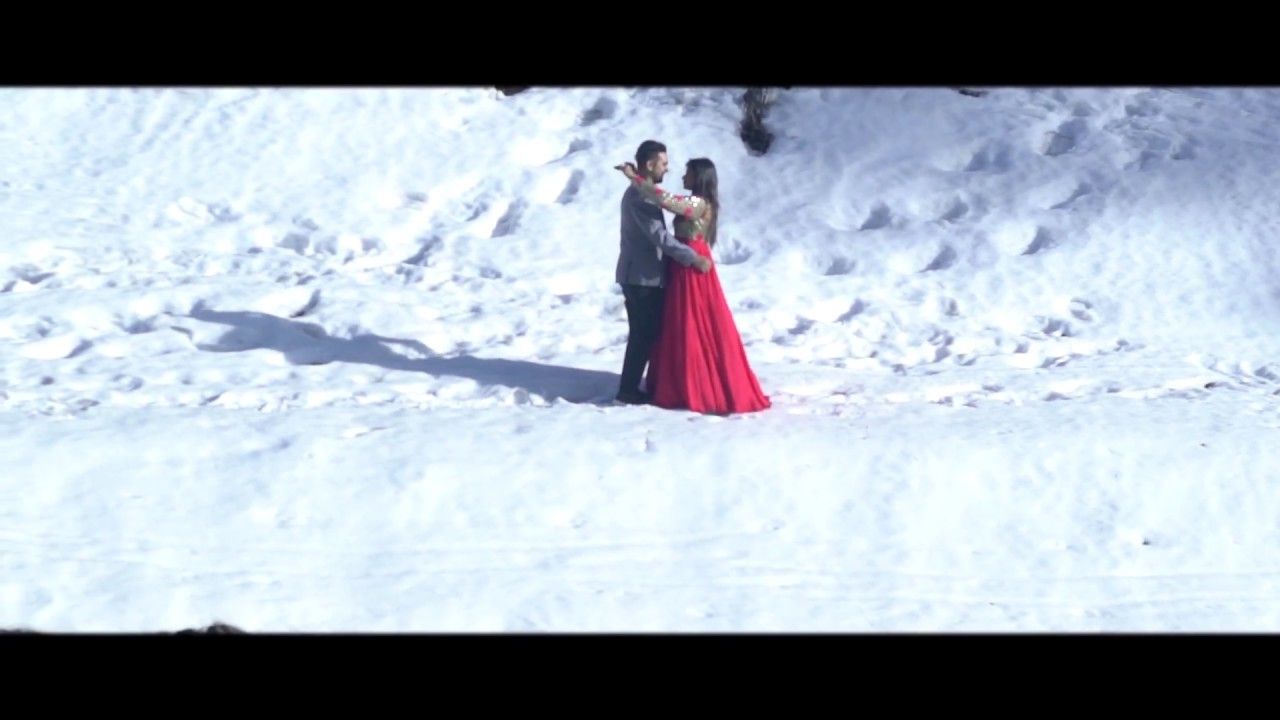 Best Month To visit : October – April
How to reach : You can visit this place by a private taxi, car and jeep. HPTDC also runs regular buses to Gulaba on the way to Rohtang Pass.
Nearest Airport : Kullu Bhuntar airport
5. Old Manali
Just across the bridge over Manalsu River, you will find hippie land, Old Manali. You can experience two different world altogether. Both are unique in their own way, you will find lots of good things in Old Manali. This place has the breathtaking views with nice backgrounds for your shoots. The lovely roads, sweet little eateries, small market places and the cafes are best for Pre Wedding Shoots.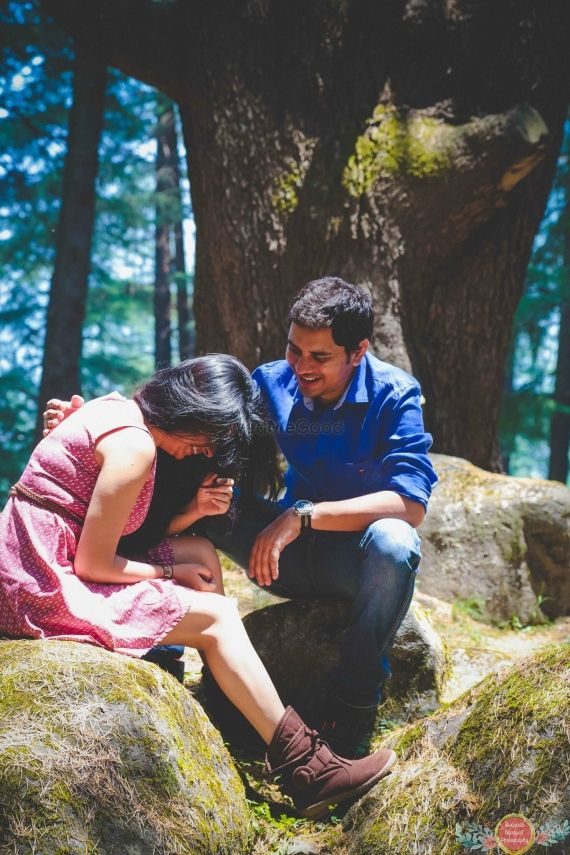 Best Month to Visit : October to February
How to Reach : Old Manali is 3 kms away from New Manali and you can easily reach there by a 20 minute uphill walk from the city centre.
6. Kasol
Kasol is a small hill station which has a lot to offer, the amazing landscapes and scenic beauty are the main attractions. Sunset point and Lover's point are really romantic shoot places to catch up for heart warming sunset. The pine laid landscapes , sceneries and valleys are the ones which makes this place picture perfect for a wedding shoot. Kasol has good weather throughout the year and if you are looking for the time of snowfall, then December to February is a best time to visit this place.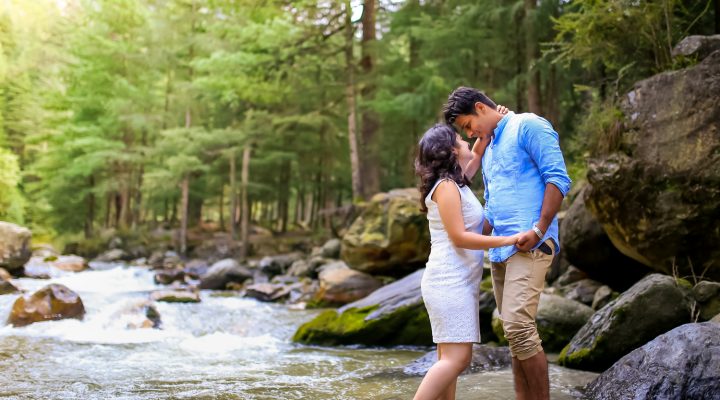 Nearest Airport : Bhuntar airport
How To Reach :  Regular bus services ply to and fro the city of Kasol, buses are operated both by private and government owners.
7. Van Vihar
Dhungri Van Vihar is a national Park in Manali, surrounded with tall trees in the middle of Manali . On one side there is mall road and on other side there is river beas. Its well-laid paths are perfect for a refreshing stroll in  the lush greenery. You can capture the serene surroundings bounded with natural beauty and take pictures of fascinating glimpses of the setting sun with the mountains offering the best backdrops. Best time to visit this place is between October to February.
Timings : 6:30AM–6:30PM
Entry Fee: Entry fee for Indians : 15 Rs.
Entry fee for Foreigners : 200 Rs
Camera charges : 40 Rs.
Video camera : 300 Rs
8. Rehala Falls
The stunning Rehala Falls is located at a height of 8,500 which is located on the way to Rohtang Pass. One can enjoy the scenic beauty of the place and click pictures of trek above the cliff and the melting ice of this fall. This fall is set in middle of dense forest of deodar, silver birch trees and aromatic air.
The view of the place is attention-grabbing and gives mental peace to the visitors. The pleasant weather and the marvelous surroundings make it one of the best attractions in Manali. It is one of the best places to enjoy photography and peacefully admiring the natural beauty. The place is famous for its rich scenic beauty with tranquil surrounding.
9. Bhrigu Lake, Kullu
Bhrigu Lake or Brighu Lake is located in the east of Rohtang Pass in Kullu district. The way to the lake goes through forests and lush green meadows which opens into the alluring campsite of Rola Khuli.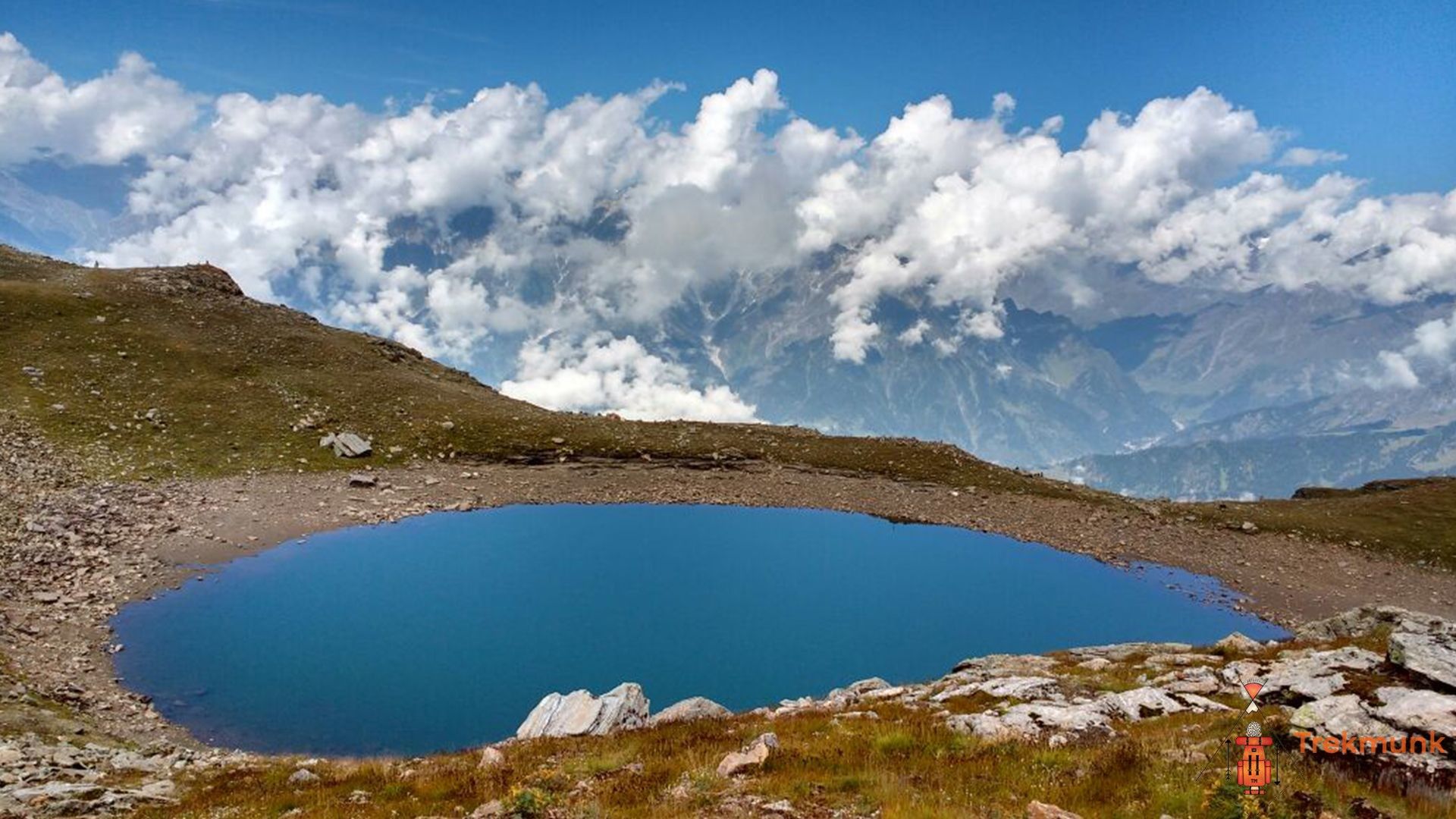 You can get the magnificent views of Hanuman Tibba and Seven Sisters peaks on the way. During trekking, there comes an oval shaped lake which is believed to change colours with seasons. The serene environment will make your journey more beautiful and relaxing. You will get the multiple locations to shoot and the best backgrounds for your pictures.
Manali Prewedding Shoot by Video Tailor
The pleasant climate and picturesque surroundings of Kullu and Manali makes them an ideal destination for people who love to experience mountaineering, trekking, and skiing. So, on your next trip to this beautiful state, do not miss out on some of the Best Pre Wedding Shoot Locations In Kullu-Manali.