Tips For Brides To Be Photo Ready
May 19, 2022
Tips for Brides To look best In the Pictures
In a woman's life, wedding will be one of the occasions where she will be photographed the most. Bridal Photoshoot is an act of taking photographs of the bride in her wedding attire shining in all glory adorned with beautiful jewellery in which smile is the best one. For a bride, Wedding is a big day and especially for a bride who is the center of attraction. Every bride wants to feel like the princess on her wedding day and she would love to get captured through bridal photoshoot as it seems to be all the more natural and right thing to do. These days brides are moving away from the traditional style of photography to the modernized way of it. For the best pictures, brides do a lots of things and look for the Best Tips For Brides To Be Photo Ready.
Candid wedding photography is like the current favorite of brides across all genres. Like, when the bride is getting ready for the celebrations and when she is putting on her necklace, or her veil to the time when the bride is seen laughing with her friends or when she walks out of the room, there are a lot of moments that a photographer can capture and gift the bride the wonderful golden memories of her big day.  As a result, there is a lot of pressure on the bride to look her best. If you are a bride to be, and you have your important day a few months or a few weeks away, you need to do a lot for your photo session. For nice pictures, being camera ready is important but in order to be camera ready at all times, you have to prepare weeks in advance.
In other words, you have to look glowing, radiant, and blemish-free on the main day. If you will have the nice pictures, you can for sure re-live them again and again whenever you glimpse through those memorable shots of your wedding. Of course when the bride is stressed, then it can be seen on the face as your appearance matters alot. That's why a nice beauty prep is mandatory for the brides. Here are 7 Tips For Brides To Be Photo Ready:
Top 7 Tips For Brides To Be Photo Ready
1. Take Care Of your Skin

Taking care of the skin is on the top of list of the Tips For Brides To Be Photo Ready. You should have a perfect skin on your wedding day. Having a day and night skincare routine is very important at least 3-6 months before the wedding to ensure that your skin is ready for the big day. The stress that comes with the wedding planning and preparation can seriously affect your skin and can cause breakouts, dark circles and puffy eyes. Skincare routine will help with your makeup looks stay throughout the day.
Cleanse, tone and moisturize your skin months in advance to bring on the glow. Start this at least six months before your wedding day, start a skin care routine with a cleanser, serum and moisturizer that suits your skin type.Avoid using harsh soaps on the face as this dries the skin.

2. Get Facials

Getting Facials are the best things to get done before your photo session. Plan about scheduling a facial a week or so before the wedding to get rid of the breakouts. To ensure to have the most flawless skin, start getting facials three months before your wedding date and the nice facials can surely transform your skin. Brides always want to look fresh and have glow on their face on the wedding day, but no amount of makeup can hide the flaws of bad skin if the skin isn't treated and refreshed underneath. Whatever makeup you will apply, you can only hide some flaws but you can't cover everything with the makeup.
3. Sleep Sleep Sleep!

A sound sleep is really important for a bride to get the nice pictures plus the dark circles you get after not getting enough sleep are hard to cover. Sleep is most important during these days as the ceremonies and the other functions make the brides stressed. If you are not sleeping enough, then its surely not going to help you. The puffy eyes and the under eye circles are not good for the pictures. You will not look photo ready, if you are not taking care of yourself properly.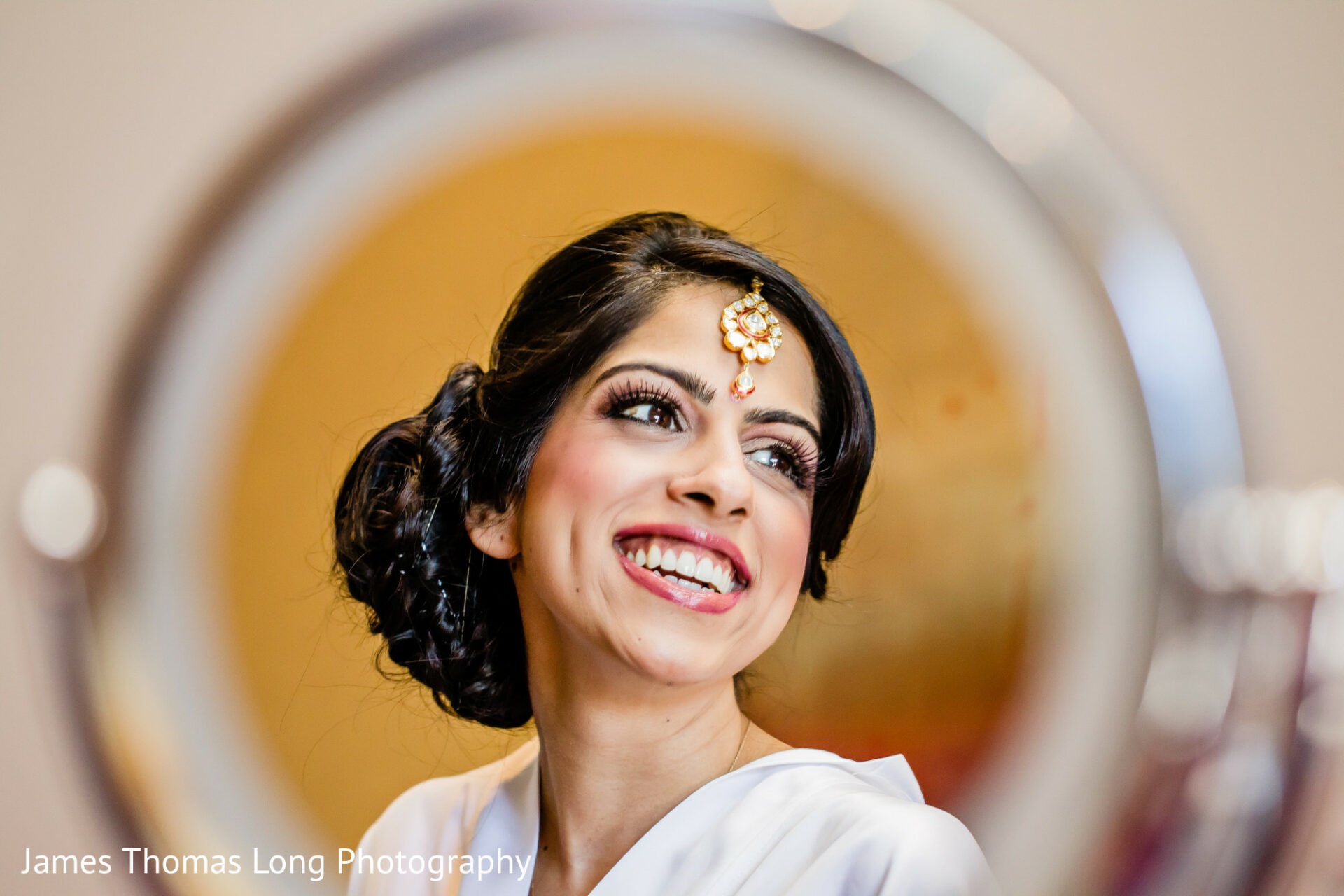 4. Keep a Re-Touch Kit

Ask a your sister or a close friend to keep the re-touch kit with them at the time of photoshoot. The Kit must have lipstick in the same shade as the one applied by the makeup artist, some blotting sheets and the compact powder. If you've selected the traditional makeup and not airbrush, heat of in summers and even in winters may make your makeup cakey or melt. Having a handy re-touch kit is very important. When you retouch, remember to pat only on the T-zone, as its the oily part of the face. While getting clicked make sure to check your makeup again and again.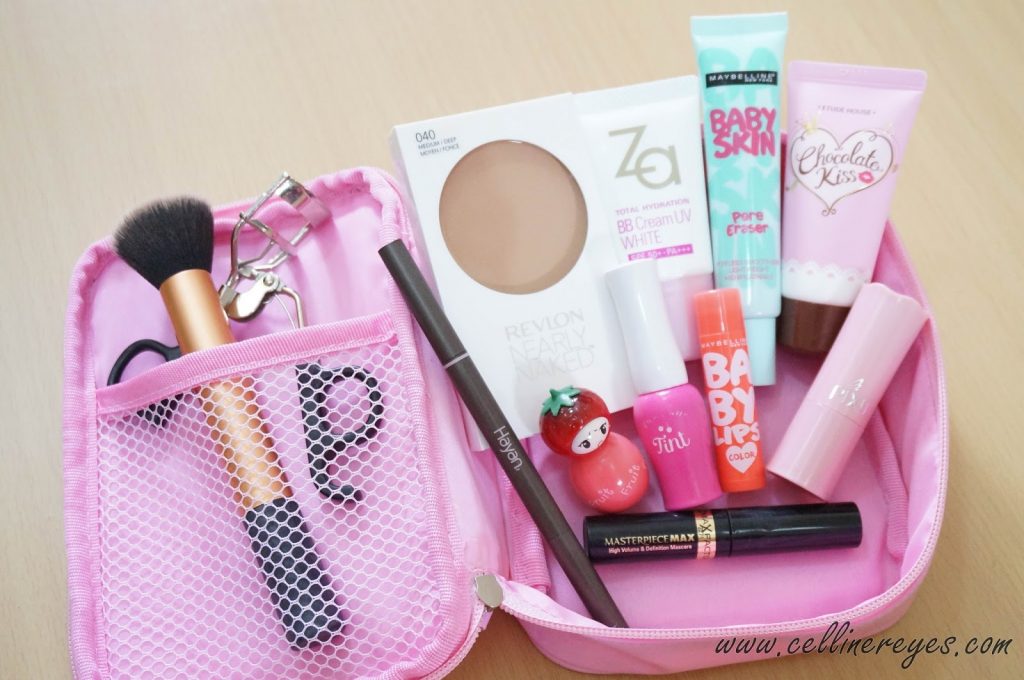 5. Eat well And Stay Hydrated

You should know that heavy makeup can never cover or mask bad skin. To make your skin look best on your wedding day, drink lots of liquid months before your wedding, and also make sunblock your best friend. Nothing makes you more camera or photo ready than having gorgeous skin. Whatever you are wearing and whether you have put your makeup on or not, your skin is the one that talks in your photos. Drinking a lot of water and going on a detox sessions will do wonders for your skin. The natural glow on your skin will surely make you shine in all your wedding photographs.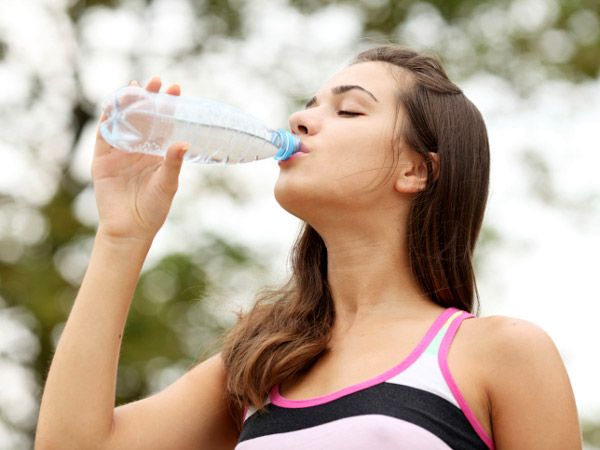 6. Smile

The best tip for a Bride-to-be photo ready is to wear a big and happy smile at all times during the whole time. Nothing makes your pictures look more gorgeous and pretty than a beautiful smile. Whether you are with or without makeup, a great smile makes a million dollar picture. A big and happy smile is one of the best and most valuable accessory a bride can wear. Ofcourse, your smile should be real, as it can be seen in the photographs.
You are marrying the love of your life, surrounded by friends, wearing a gorgeous dress, the smile comes on its own. A confident bride will look always good in any shot. So if you want your pictures to be the best, don't forget to wear your smile.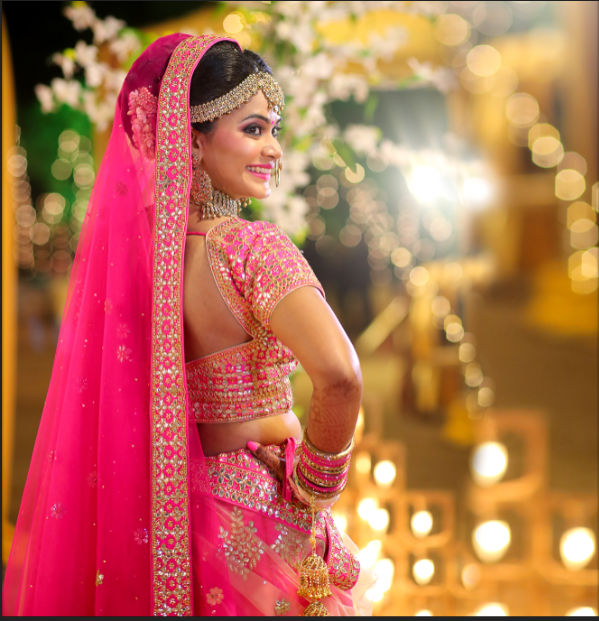 7. Go For Airbrush Makeup

Your wedding day clicks are meant to last for lifetime, so your makeup should at least stay until the final dance performance. Ordinary makeup bases are not that good and have no chance fighting against the humidity. On the other hand, Airbrush makeup lasts much longer and looks more natural in photos. The long hours of wedding ceremonies means you must maintain your look for at least 8 – 10 hours without looking tired and also without the makeup fading away.
You should invest in Airbrush makeup as its a great strategy for maintaining your look. It not only lasts long but it is also light on the skin, thus making it feel fresh for longer duration. It is costly but its worth spending your money on and your pictures will last for decades.

These were some of the Best Tips For Brides To Be Photo Ready. If you are a bride To be, go for these tips if you want to be photo ready at the time of wedding ceremonies and look best in your pictures.