Pre Wedding Photoshoot in Jaisalmer : "The Golden City"
May 12, 2022
Pre Wedding Photoshoot in " The Golden City" Jaisalmer by VIDEO TAILOR
If you are getting hitched at any point in the near future and looking for a stunning pre-wedding shoot area then Jaisalmer is the perfect area for it. The city evokes a vivid picture of camels and bounteous sand dunes in the desert with a backdrop of golden magical sunset. Planning a Pre Wedding Photoshoot in Jaisalmer is the best decision that you can make for your prewedding if you are looking for  a pre wedding location in Rajasthan.
From its squeaky-clean roads and train station to the hospitality of smiling locals, The captivating depiction of Jaisalmer will transport you back in time and the puzzle noticeable all around will give you a feeling of being a piece of "Middle Eastern Nights" with stories of the desert, camels and everything outlandish.
You will definitely get entranced by the spectacle hues from Sunrise to Sunset. When getting to experience how the honey-colored city turns Golden in the sun, you will truly understand why it's has been labeled as "The Golden City". Pre Wedding photoshoots can be the ideal time for the couple to intensify their bond as it brings them more closer. They get to spend quality time with each other as they travel together during the last months of their courtship
The following is a rundown of all-around flawless spots which we prefer for your Pre-wedding photoshoot
1. Jaisalmer Fort<br />
The fort of Jaisalmer is an amazing sight, a huge sandcastle ascending from the sandy fields like a delusion from a former time. No place better brings out colorful camel-prepare exchange courses and desert secret. Ninety-nine bastions enclose the stronghold's still-occupied turning paths.
2. Salim Singh-ki Haveli

The haveli has an unmistakable engineering with it's rooftop being built in form of Peacock. The haveli is arranged adjacent to the slopes close to the Jaisalmer Fort.
The haveli comprises of 38 galleries and they all have particular outlines for themselves.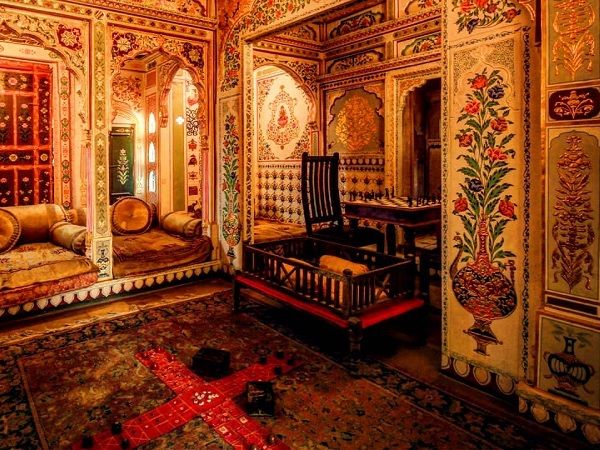 3. Nathmal-ki-Haveli

The engineering and design of this haveli is a remarkable blend of Rajput and also Islamic style of development. It has a phenomenal exterior, trickling with carvings, and the first floor has some grand paintings utilizing 1.5kg of gold leaf.
The haveli is a must see for those interested in basking in the old world charm of Rajasthan.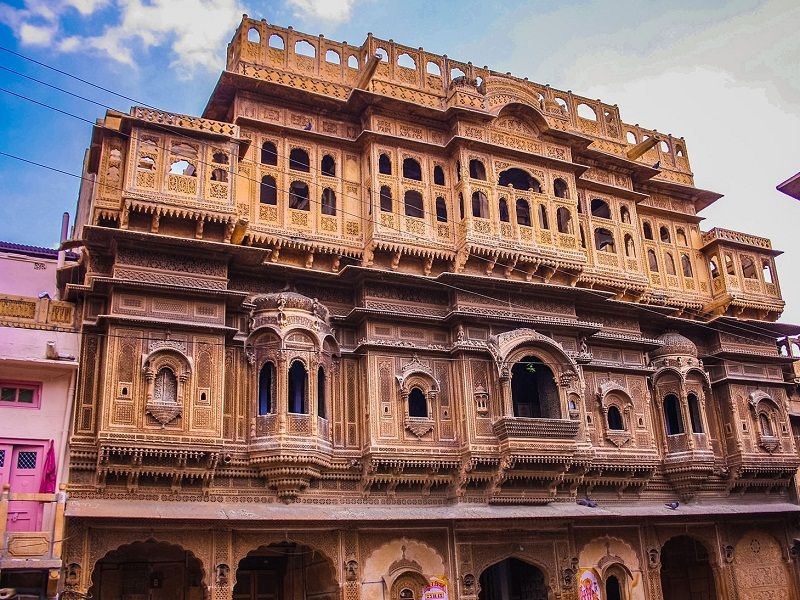 4. Gadsisar Lake
A fascinating actuality about the lake is that it never dries as it gets constant water supply from the Indira Gandhi Canal. If the couple is looking for calm and serene place for their Pre- wedding photoshoot.
5. Suryagarh Fort
The suryagarh fort is one more charming place for Pre-wedding photoshoots. The thar desert is one nearby spot which you must include in the shoot.
6. Sam Sand Dunes
The sand dunes are Approximately 42 kilometers away from the fort city of Jaisalmer, it is one of the best recommended location for pre-wedding photoshoot as you can have clear blue sky and unceasing desert in the backdrop.
7. Jain Temples of Jaisalmer

The Jain Temples situated inside the Jaisalmer fort date back to the 12th and 15th centuries.The sanctuaries are committed to Rikhabdevji and Shambhavdevji, well known Jain recluses known as 'Tirthankars' (astute instructors who showed individuals how to achieve nirvana). Like every other structure in Jaisalmer, the sanctuaries are cut out of yellow sandstone. They have been worked in the renowned Dilwara style which is known for its excellent design.

BEST TIME TO VISIT JAISALMER
November to March: These months establish the winter season in Jaisalmer. It is additionally a perfect time to visit Jaisalmer. Touring and other open air exercises like camel ride, desert safari are more pleasant amid this time as the most extreme temperature does not go past 24 degree Celsius.
Nighttime's are cooler and around evening time, the temperature can additionally drop down to 7 or 8 degree Celsius in the desert zone, particularly in the long periods of December and January.
April to August: These months are the most sweltering in the year as they comprise the late spring season. Temperatures can change from 42 to 25 degree Celsius amid this time. Evenings can be very hot for touring and other visitor exercises. Ensure you convey a solid sunscreen and wear light cotton garments, if going amid summers. An off-season, this time permits spending explorers to benefit as much as possible from the appealing arrangements offered by the numerous inns in Jaisalmer.
September to October: Although these months comprise the storm time frame in Jaisalmer, next to no rain is seen around there. The precipitation is low and on some days, there will be no precipitation. The little measure of precipitation expands stickiness in the general climate of Jaisalmer. Nonetheless, October observes wonderful climate when nighttime's end up cooler. Likewise, it is amid this month, the traveler season begins and the city may become busy.
HOW TO REACH JAISALMER?
By Air
Jaisalmer air terminal is found 5km from the city and is all around associated via air with New Delhi, Jaipur and Jodhpur. Be that as it may, it is overseen by the Indian Air Force and is utilitarian just from September to March. So Jodhpur airplane terminal at a separation of around 285 km is the better alternative. Delhi is the closest global air terminal.
By Train
Jaisalmer railway station is 2 km east of the city. The city is all around associated by rail with Jodhpur and also other significant urban communities of India including Agra, Jaipur, New Delhi and Mumbai.
By Road
Bus runs from Jaisalmer by Rajasthan State Road Transport Corporation on regular schedule. Jaisalmer is associated with the urban areas of Gujarat and Rajasthan by well looked after streets. The two principle transport remains in Jaisalmer are Golden Bus Terminal and Roadways. The transport and taxi administrations are visit for the guests.
In spite of harsh living conditions, Rajasthani people are known for their warm hospitality all over. So come to Jaisalmer and enjoy the traditional rhetoric of 'padharo mahare desh' (welcome to our lands).
We know how to satisfy our clients and we work as per their requirements. We are the leaders of our field. Book your pre-wedding photoshoots with us and we will provide you with the best of our services.
We offer:
Photography service
Videography service
Drone service
Pre Wedding Photoshoot Portfolio in Jaisalmer by Video Tailor