Priyanka Chopra Nick Jonas Style Pre-Wedding Shoot?
May 25, 2022
Recreate these pictures of Priyanka Chopra Nick Jonas for your Pre-Wedding Shoot
Priyanka Chopra Nick Jonas Style Pre-Wedding Shoot? Bollywood Couples have left us with no words at all. We could never get enough of the paparazzi spam and now they have taken over the social media world too.
Scrolling down the Instagram has become so ecstatic and addictive whenever we are scrolling the profiles of the most stunning Bollywood Couples. Especially when we were hooked to have more of the Priyanka Chopra Nick Jonas Wedding.
For your Pre-Wedding Shoot Ideas you can always consider the Instagram of thi exclusive couple.
Cut to short we have at it all here. Scroll down to choose what picture you can recreate the best for sure Pre-Wedding Shoot.
1) The Cruise and The Beach Vibes
Bollywood Couple or International Favourite Couple of everyone? From acing the White Wedding and The Big Fat Indian Wedding, this couple comes straight out of a fairytale setting couple goals for each one of us.
For instance take a look at this cruise picture of these two cuties. You can easily recreate this shot for your Pre-Wedding Picture at Dubai. Our Desi Girl is all dressed up in a mermaid entire in the shades of pink while Nick can never get enough of her?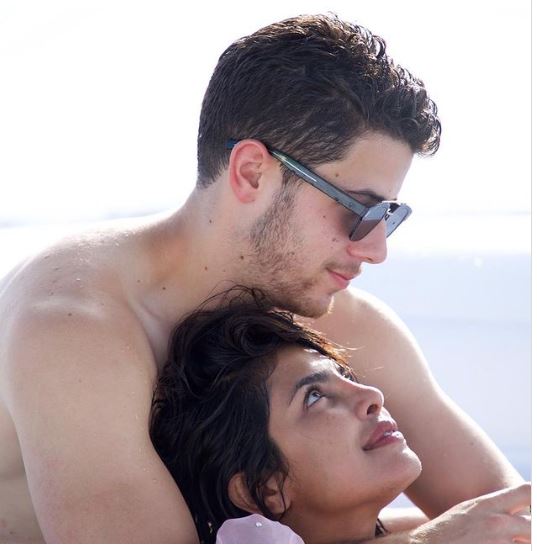 Beach worthy Pre-Wedding Shoot already???? Ohh how adorable these two are! An outstanding beach shot, isn't it? Easy to recreate literally at any becah, i India or on foreign Lands.
2) The Boss Couple
UFFFFF!!!!! The liveliness and fierceness of this picture is crossing the limits of being flawless for us. This shot for your Pre-Wedding is absolutely appropriate for your powerful couple.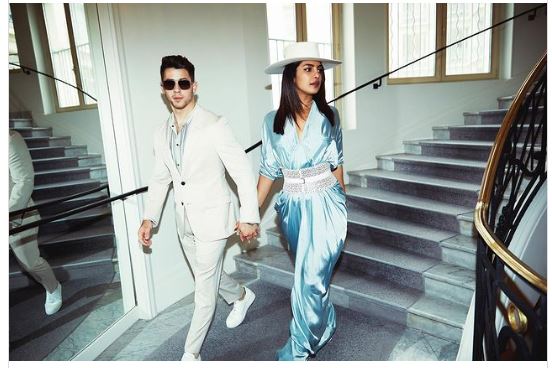 WOOT WOOOT!!!!! We are drooling over this picture and it is difficult to recover from the grandeur of this picture perfect shot. Stun everyone around you by recreating this complete power packed picture.
Chic and Elegant. Sophistication is served through the itsy bitsy of this mind-blowing picture. All you need is fancy outfits and a couch to recreate this beauty.
3) DIL DOOBA NEELI AANKHON MEIN YE DIL DOOBA!
Aren't Pre-Wedding Shoots all about love and intimacy. As soon as your Pre-Wedding Photographer asks you to look into each other's eyes, you know how and whom to pose in the next shot?
Another "EYE PLEASING" shot for your Pre-Wedding Pictures has to be this casual and no posing but candid shot. This pose is so natural and still so expensive.
Outfit Inspiration from PC? OMG YES!!!!!!! We love the outfits ad the love popping out of the eyes of both Priyanka Chopra Nick Jonas.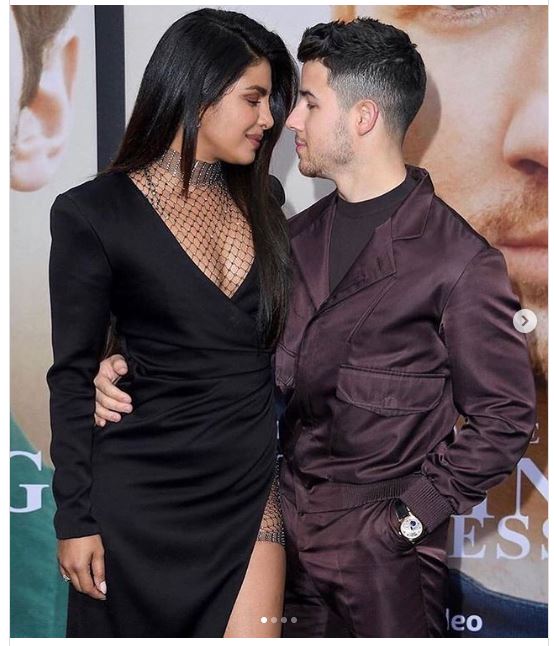 Never ever getting enough of each other and so are we!
4) WANDERER COUPLE
If you are planning to shoot your Pre-Wedding just the way you are – CAREFREE AND WANDERERS! Then this is the picture from Priyanka Chopra Nick Jonas setting some travel and couple goals at the same time.
Choose street style Pre-Wedding Photography, if you feel this picture!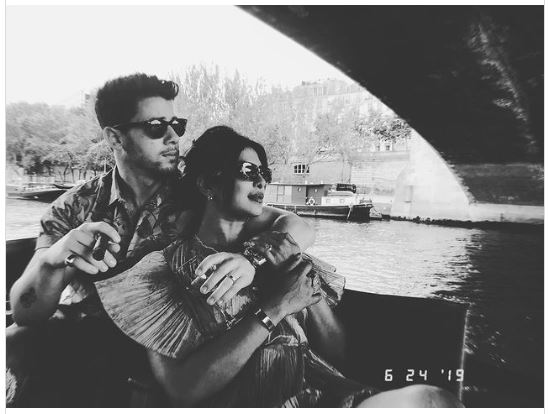 And this boat shot is a must do. Super easy and straight out of the look book of your favorite couple.
You can recreate this shot at the Hobbiton Photoshoot Location in Delhi and some other Pre-Wedding Shoot Locations.
Snow is the perfect Pre-Wedding Shoot Location. Do not miss out on capturing a casual pose like so for your own shoot. Let the background do much of the talking and keep t simple at your end.
5) ABHI NA JAO CHOD KAR!
Do not shy away no more. You are getting hitched to him/her!!!!!!!!!
Do not cage your emotions at all, set them free. Let your Pre-Wedding Photographer capture a glimpse of the affectation you carry.
6) FAIRYTALE
Get your ball gowns princesses! Who hasn't been inspired and allured by Cinderella, Rapunzel and all the other fairies?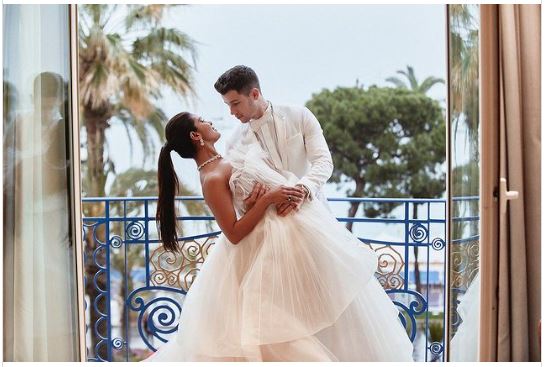 We hear you screaming YES!!!!!! Well PC is one of us and a step ahead too, she has already set drool worthy goals for us to recreate now!
A Fairy tale is always incomplete without a kiss! If you are comfortable creating this shot then we recommend this gorgeous shot to embrace your Pre-Wedding pictures. Be confident, Be intimate. Pre-Weddings are all about creating the love which is unsaid and must said.
7) THE GETTING READY SHOTS
This pose will bring out the warmth, sentiments and tenderness of what is hidden in the comfort zone of your heart. Love is all about nurturing each other and growing together in years and in love. Let your Pre-Wedding Shoot be surreal and unreal with pictures like these.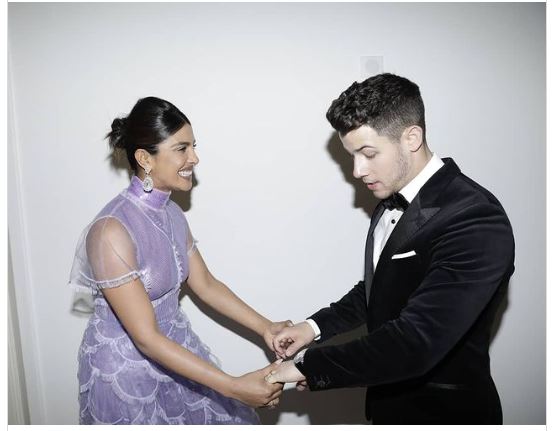 Coordinate the colors in a more subtle way with plain backgrounds. Clear backgrounds brings out the colors of your outfits more appropriately.
8) CHEERS TO LOVE!
Cheers to the love that the two of you are going to experience for the rest of your lives. Raise a toast to the charm in the smile and the glitter in the eyes.
This picture is so easy to recreate and will double and triple the level of your Pre-Wedding Shoot instantly.
A Bottle of Wine
A Car
A Dog (in addition)
Picture perfect moment s the output of these minimal efforts.
9) LOVE IS FUNNY!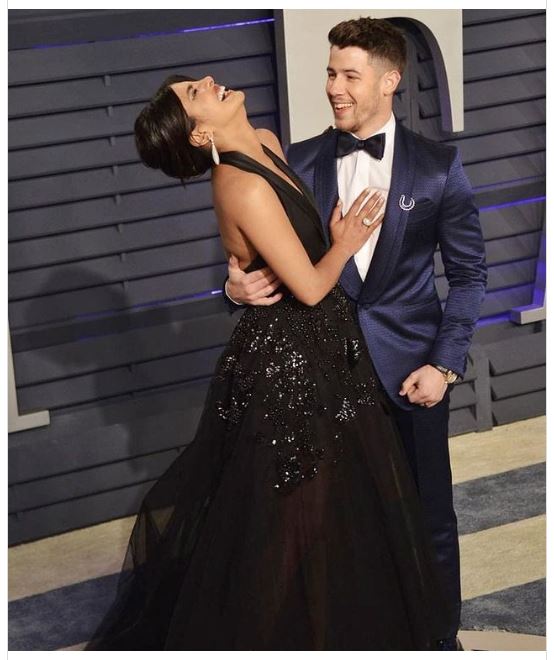 If your love can not make you laugh, is it even love? For a relationship to continue and last in the most beautiful way you need jokes and laughter around. Make sure the two of you that the jokes are non-stop and the fun is unending even at the time of your Pre-Wedding Shoot.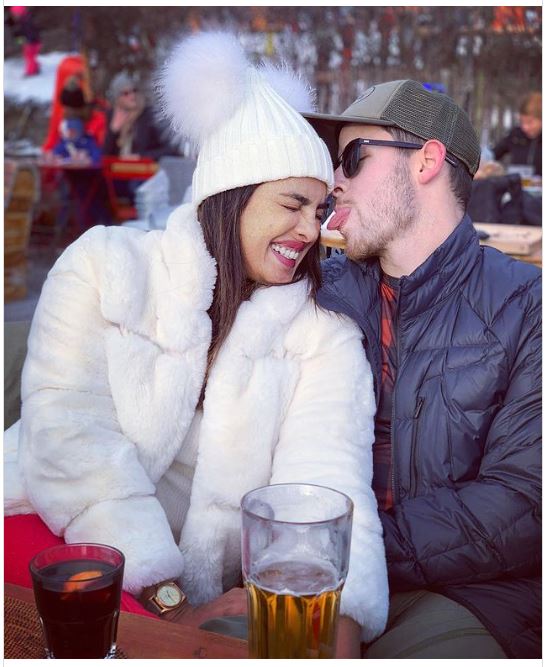 Let your childhood and quirkiness pop out like champagne at your Pre-Wedding Shoot like so. Be candid and natural. You can hire candid photographers for your shoot to never miss out on any beautiful memory of the day.
10) TOO FAR BUT YET SO CLOSE!
No distance is much when you are in Love. Grow into the realms of being captive in the eyes of each other.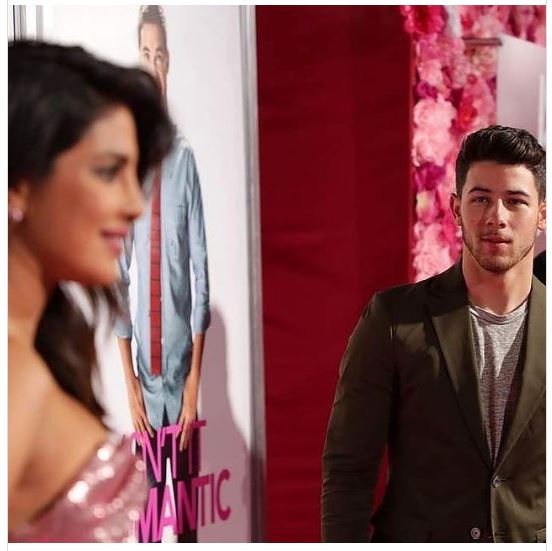 Priyanka Chopra Nick Jonas – the ideals and establishment of Love, couple goals in every breath. Take inspiration from these pictures and recreate Love.
For the perfect and most picturesque Pre-Wedding Shoot , contact Video Tailor today.