Outstanding Pre-Wedding Shoot Tips To Add To Your Creative Film!
May 20, 2022
Bookmark These Tips And Tricks Today!
Pre-Wedding Shoot Tips are eventually gong to add to the creativity and excellence of the Film. Putting an end to the hassle engulfing your distress for the Pre-Wedding Shoot, Video Tailor is here to break down the struggle and make your experience seamless and flowing. Most of the couples are concerned for the fuss and chaos they believe a Pre-Wedding Shoot can create. But with a few tips and tricks, you can ideally make your way through it.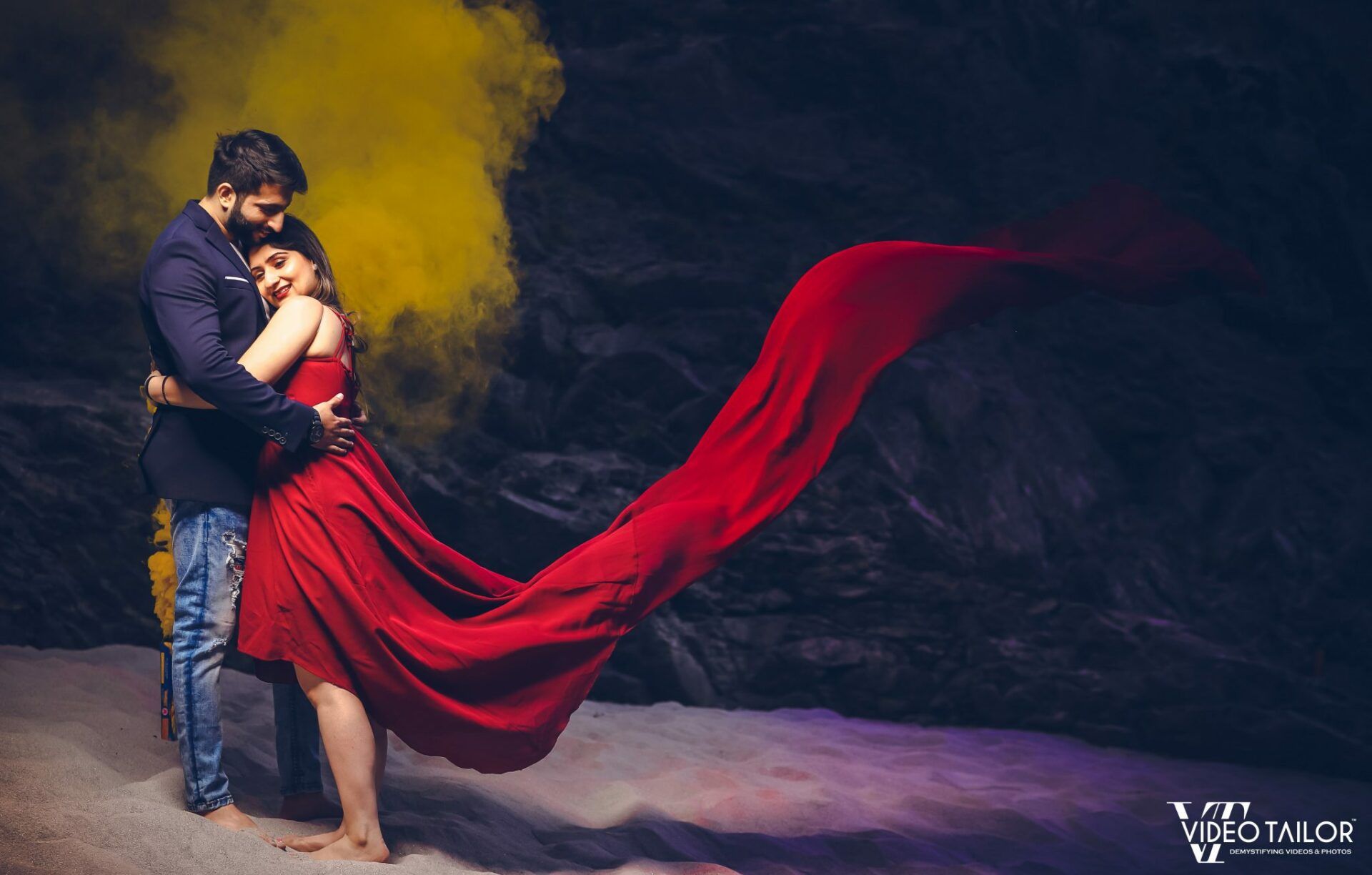 Below are some Tips and Tricks to make your Pre-Wedding Shoot exciting and hassle free:
1) The Photographer/Videographer
To begin your journey of a Pre-Wedding Shoot, this is the foremost step in the process. The photographer/videographer is the key to a successful  Shoot.
Choose Carefully
Best Pre-Wedding Shoot Tips according to us must be this.
Take your time, research thoroughly about the best photographers and videographers in the business. Look at their previous work with naked eyes, try to find your style and visions into it. Talk to friends and family, and carefully pick the photographer/ videographer for your Pre-Wedding Shoot.
Fix A Meeting
Phone calls are brief and can lead to misinterpretation of situational errors. Fixing a meeting prior to the day of your Pre-wedding shoot is always recommended to the couples. A face to face meeting leads to clarifications of the wants and wishes of the couples, as well as the assistance that can be borne by the photographer/videographer.
Discuss The Fuss
Discuss beforehand the venues, outfits, songs, props, cost of the Pre-Wedding Shoot with the person you have hired for your shoot.
Time And Cost
To avoid any hassle of the fee of the professionals and the time devoted to the entire process of the shoot, it is suggested to discuss the time and cost in advance.
Venue
According to your preferences you can choose one or more than one location for your Pre-Wedding shoot. Real venues can uplift the mood and setting of your shoot, rather than fake backgrounds. Selecting the appropriate Pre-Wedding Location will be the crux of your shoot.

Songs
For a Pre-Wedding Video shoot, selecting songs is a big deal. Talk to the team regarding the choice of your songs, for them to come up with intriguing ideas. From the latest trending songs to the old contemporary songs, you can go overboard by singing yourself as well. The song will amplify the spirits and will be a melodious way to shoot. So choosing the right song will be of multiple importance.
Outfits
Your photographer/videographer needs to know the outfits that you are certainly planning to wear for different locations. They can also help you suggest latest trends and requirements as per their take to it.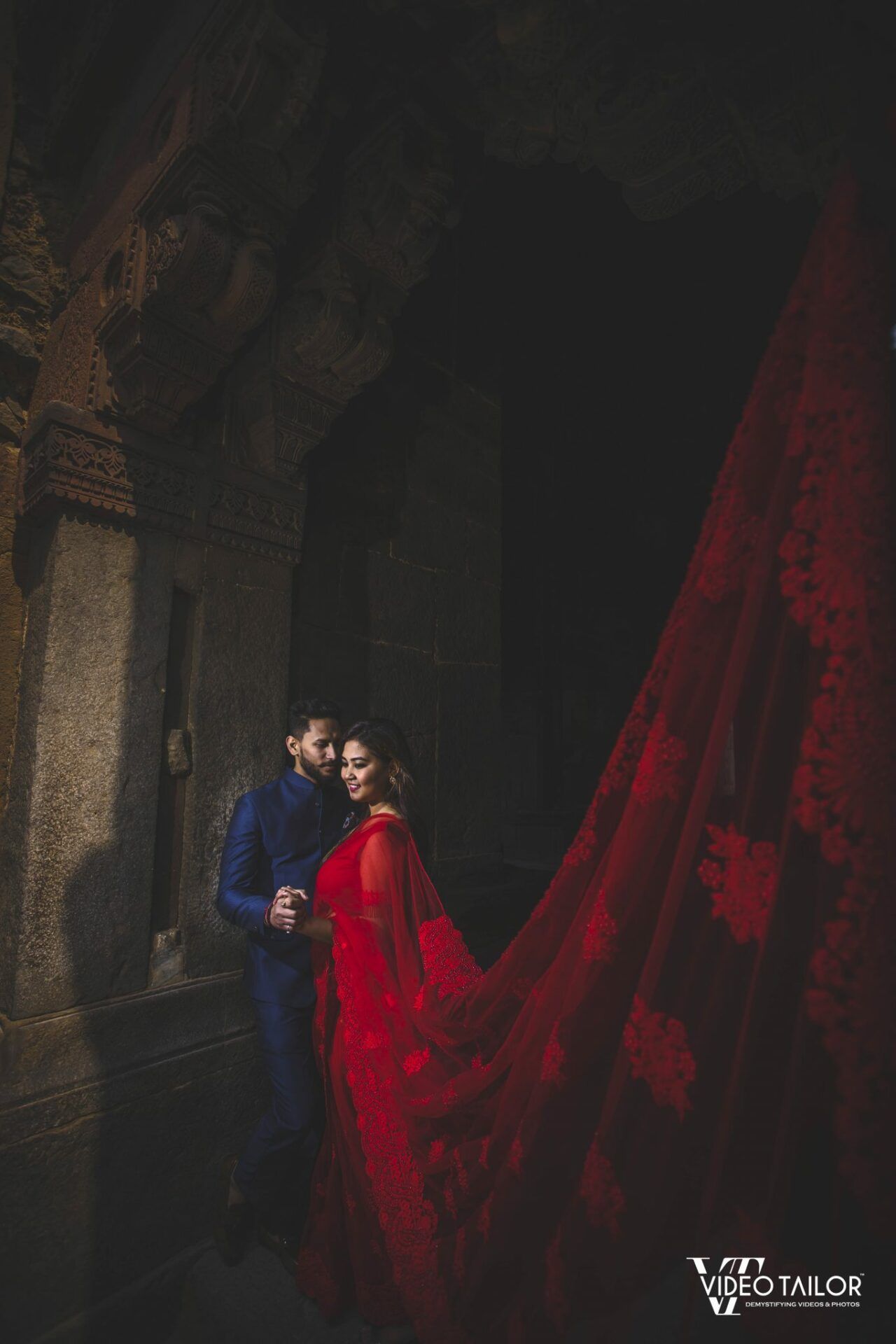 Props
To add more color and glamour to your Pre-Wedding Shoot, discuss about the different kinds of props that you can treat your shoot with.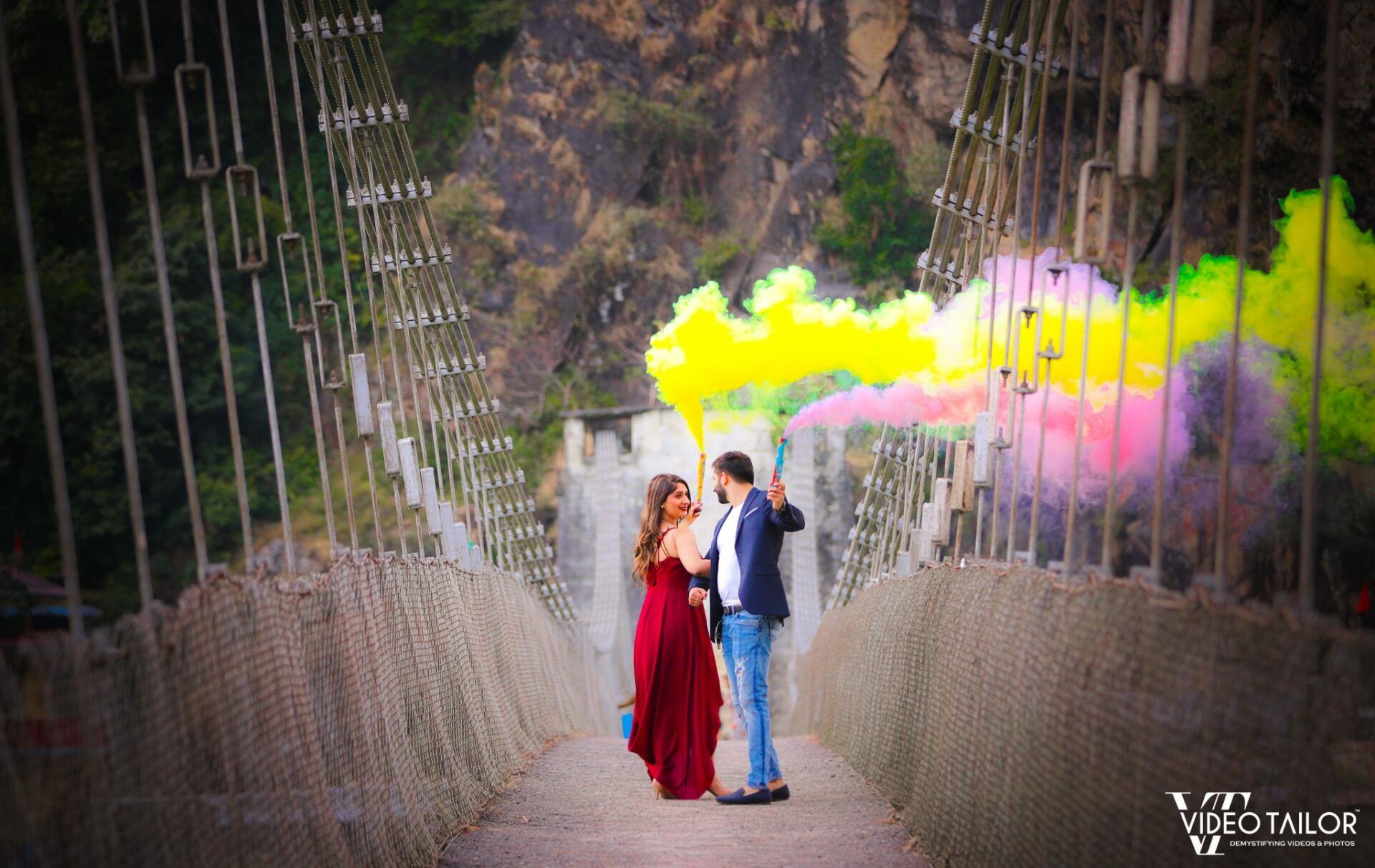 2) Partner and You
A Pre-Wedding Shoot is all about the two of you. Don't forget that the professionals are there to work according to your wishes. There are some points that the two of you can settle for before the shoot kick starts.
Discuss The Details
It is crucial for the two of you to discuss and settle on certain points. Discuss the choice of songs, outfits, venues, and everything else of matter. Also discuss the comfort level of one another for the shoot.
Set The Mood
Set the mood up right love birds. A Pre-Wedding Shoot is an exposition of the romance and passion between the two of you. Take your time to develop what is required for the display of emotions. Better take time to build a befitting and starry-eyed mood to rather gaze dummy dolls and look impassive.
Be Comfortable
It is necessary to comprehend if your partner is half-hearted or unsure of a few choices that you have made. If you have plans to step out of your comfort zone for a whole new level of your Pre-Wedding Pictures, make sure your partner is comfortable with it and adds their consent to it. A Pre-Wedding Shoot will capture the baby details of your expressions and emotions, so verify if you both are willing and pleased with the specific picks.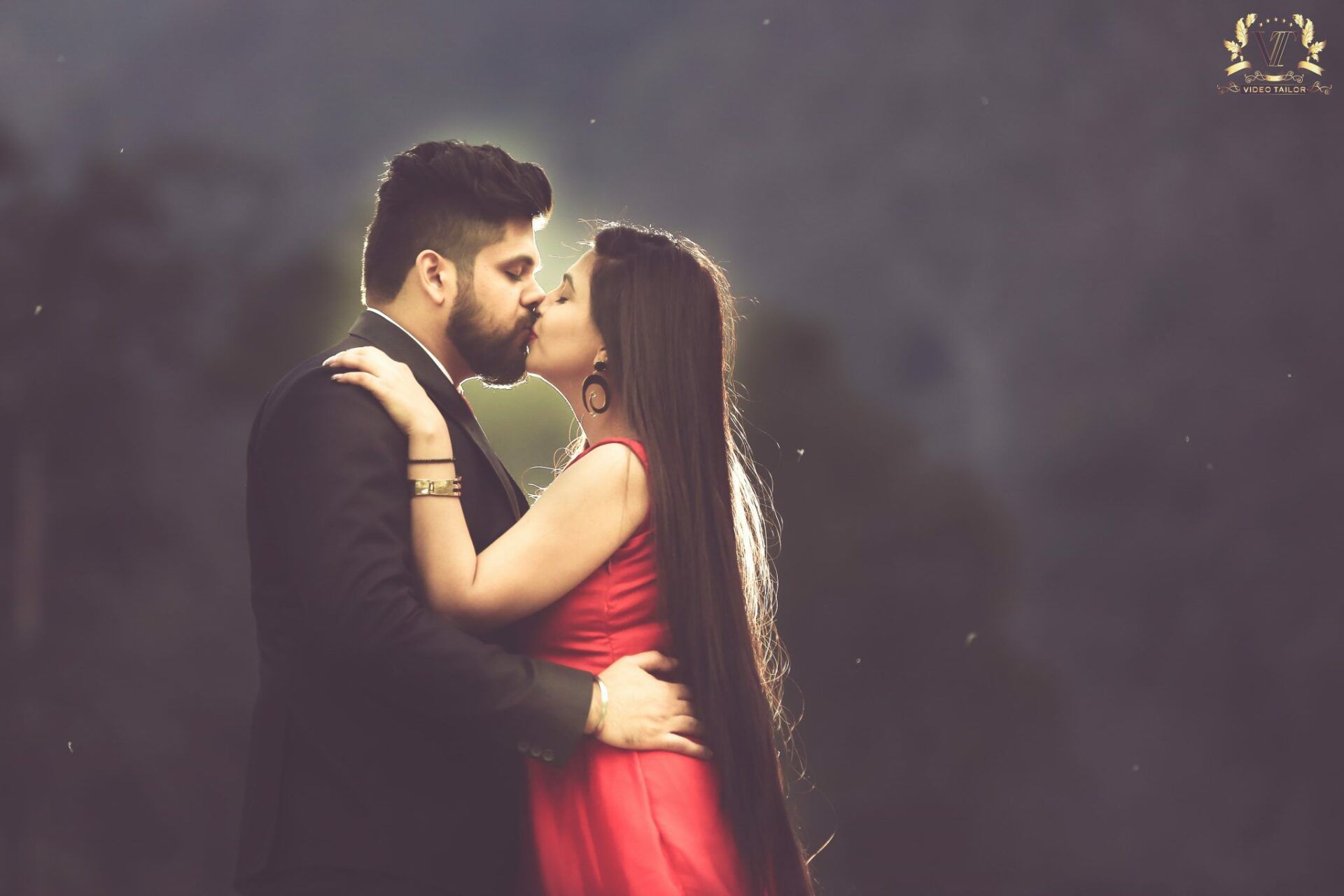 3) For you
Take Rest
Pre-Wedding Shoot Tips for a hassle free shoot shall be – it is requested to take ample of rest prior to the shoot. Pre-Wedding Shoots can be tiring and it is lovely to look your best in the video, for which you must be hydrated and relaxed. De-stress yourself with good food or Netflix. Don't overthink about the Do's and Don'ts of your Wedding  and Pre-Wedding Photography. Stay calm and energetic to give it your best.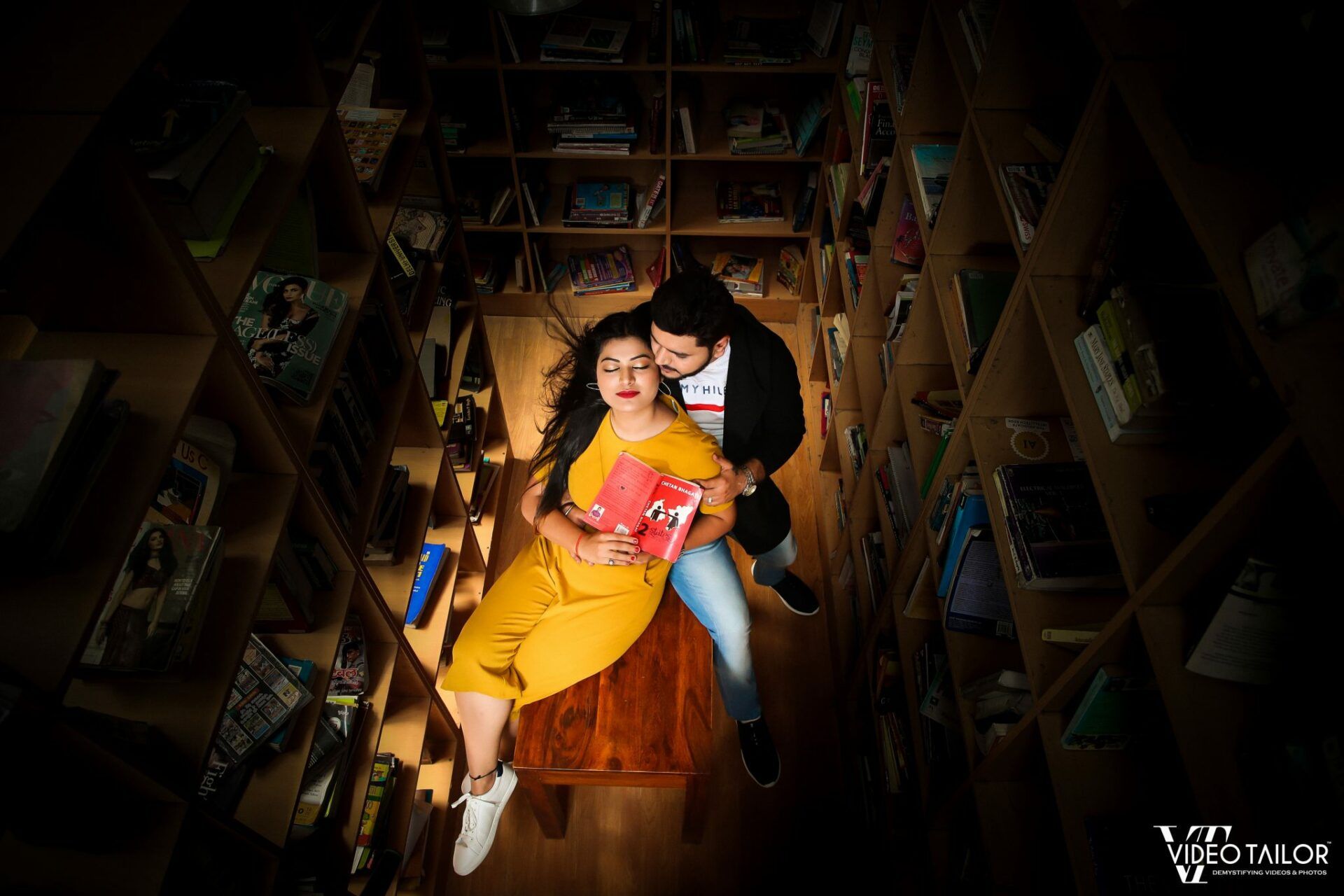 Be Confident
There is not a single thing that Shah-Rukh can and you can not. If he is the Raj in reel life, you are her Raj in real life (applies to you too girls). It's all about confidence, and how you carry yourself in the shoot. Be true to who you are, don't overdo wit your efforts, be real and faithful..
Cliché is OKAY
If you both are unbalanced and imprecise being CLICHE, we must tell you that cliches can never be a thing of the past. Cliches are the nature of Pre-Wedding Shoots, do not fear to insert it into your Pre-Wedding Shoot. It is the best suited solution to all your worries. It is no harm to re-create what you had seen before. IT IS ABSOLUTELY AND COMPLETELY OKAY.

Have Fun
Last but not the least, these moments are never going to stop chasing you forever to make you nostalgic and romantic. Live in the moment of what you are creating, adore and nurture the time you spend with each other. Fancy the fantasies breathing with you. Be carefree and have fun. Make memories in the most adorable way possible. And volla! You are one step closer to your big day.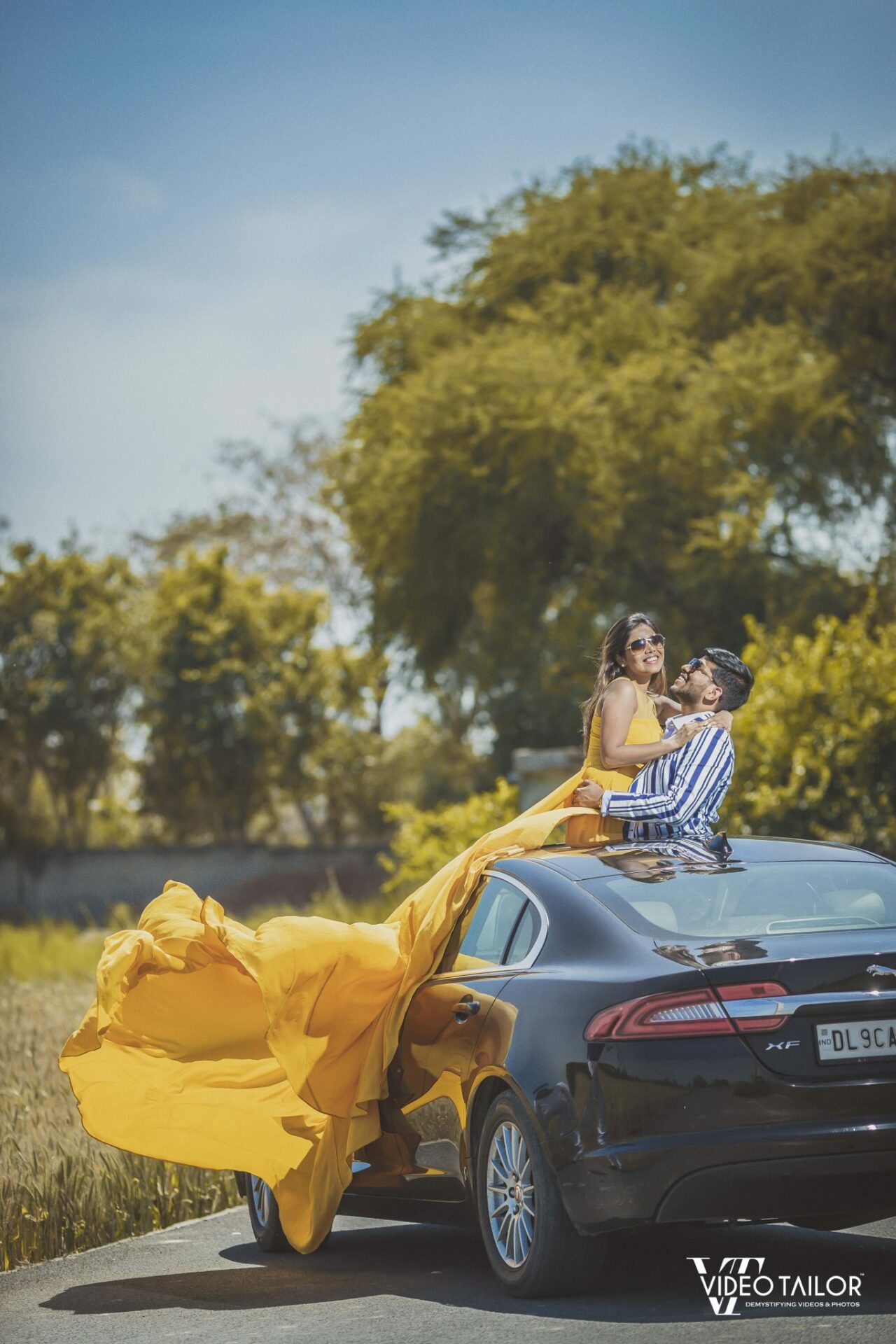 These were some of the key points to consider while you begin or plan to shoot for your Pre-Wedding. Video Tailor is designated as a customer friendly company. We believe to make it easy and hassle free for the couple to get their Pre-Wedding shot with us. We offer comfort and creativity under one roof. So if you are planning to be hitched anytime soon, and are looking for the best choice to work with, we assure you of stress free and the best results.