Cricket Themed Invitation for Wedding
May 19, 2022
Cricket Themed Wedding Invitations
We can take 2019 as the year of Cricket fans. IPL is the headline on every media platforms. As well as the most awaited tournament in cricket which is "World Cup 2019" is going to be held at the end of May. So we have chosen this theme for cricket lovers named cricket themed invitation for wedding.
Wedding Invitations are the most prominent and awaited part of any wedding. Every Couple wants to have a unique wedding invitation that is never seen before. In order to catch the eyes of others and have a long-lasting impact on every viewer's mind.
Digital Wedding Invites: The most eco-friendly way for wedding invitations is to go with a digital wedding invites such as Videos, Images, Infographics, etc. By doing so you can contribute towards the environment, also it's time to get rid of traditional and boring paper wedding invites.
Ever think of wedding invites based on themes like cricket? If no then you will surely love this. Here, let's explore cricket-themed wedding video invite.
Cricket Themed Wedding Invitations
Themed Music

Every day we are exploring creativity in our work, so why leave behind your wedding invites.
Just like this cricket-themed wedding invite. In Cricket themed wedding video invites we have added more spice by adding theme music of IPL in the background, which is the most appropriate music for this video. This music catches the attention of the viewer.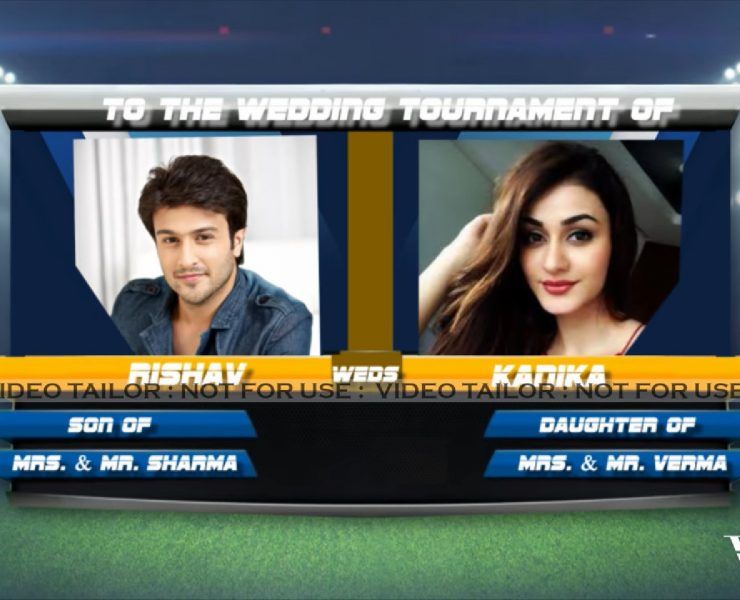 Graphic Content

The graphics of the cricket video are perfectly contrasted with text, providing all the necessary details regarding wedding functions. Using terms which represents or relates to cricket like we have used terms for Sangeet or Ring ceremony as "Semi final" and Wedding day as a "Finale", also using the lines such as "Be ready to get Bowled over" & "This Cricket Season".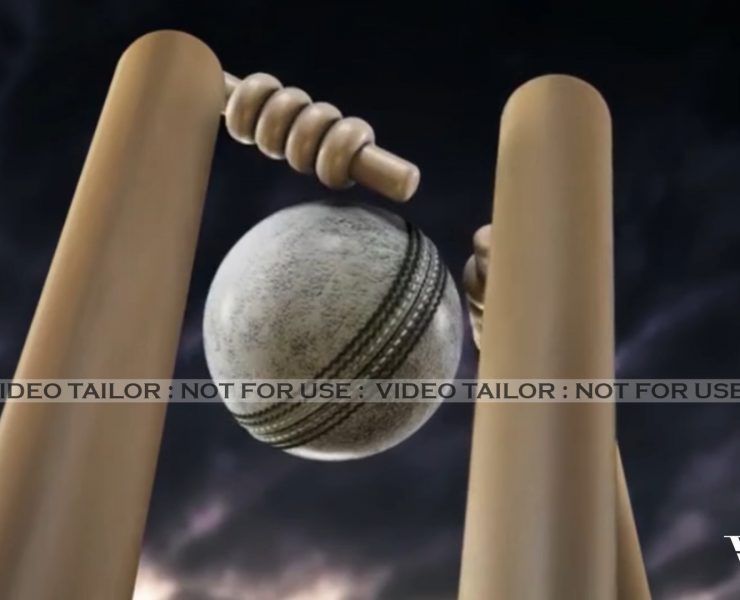 Theme Presentation

This theme represents the wedding ceremonies with the use of cricket equipment. We have also given information on every wedding functions in this invitation video. We also have given space for Bride and Groom as a caption of both teams, as the Bride and the Groom side.

This kind of unique and creative wedding invitations can also help you get social media attention on Facebook or Instagram, you can also make your relatives & friends excited to attend your wedding.
So, hope you like this new kind of cricket themed invitation for wedding. This is a unique and creative invitation. So why wait to choose your wedding invitation, you can surely go for this kind of invite, and this will definitely work and you will be able to catch the eyes of others and grab the attention of your family and friends.