Isn't the concept of a wedding movie like the cutest thing ever? We love them! It is a trend that's caught up… and we're sooo glad for it! Weddings are magical when you attend them…but it's the movies that capture that magic for you to relive again and again! Of course, much of that magic comes from the couple's chemistry and the wedding fun, but the wedding invite video songs also have a lot to do with setting the right mood and bringing out the magic of the wedding.
Video Tailor's Featured Songs For Invite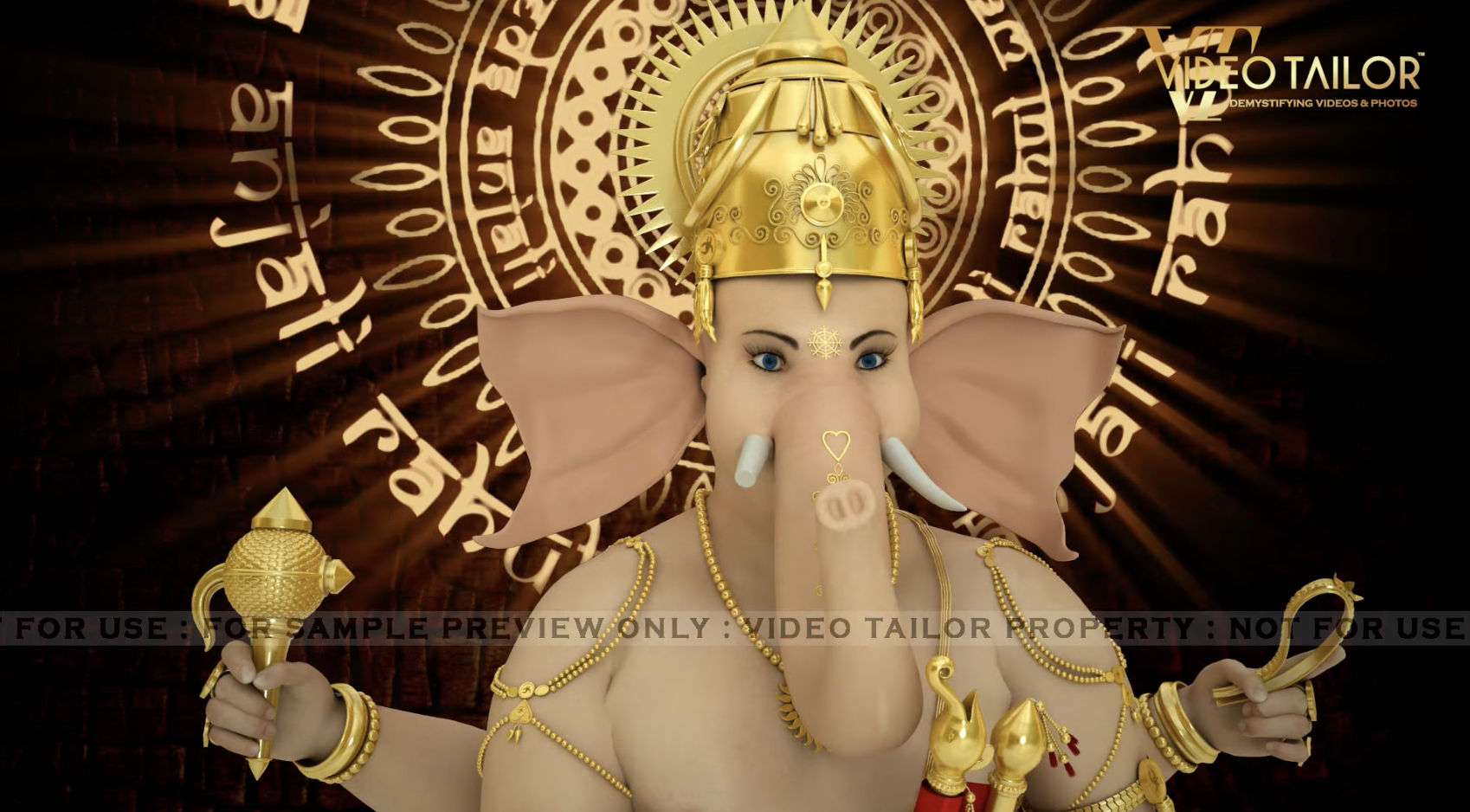 VTSD037 : WEDDING INVITATION FOR WHATSAPP IN 3D GANESHA
This invite is beyond!Something that has never been created. It took us 2 months to design this one! First we designed the concept for the looks of Ganesha, then how the Ganesha in 3D followed by the look and feel of this video. We hope that you would love and enjoy this video! Acknowledge the efforts of our team.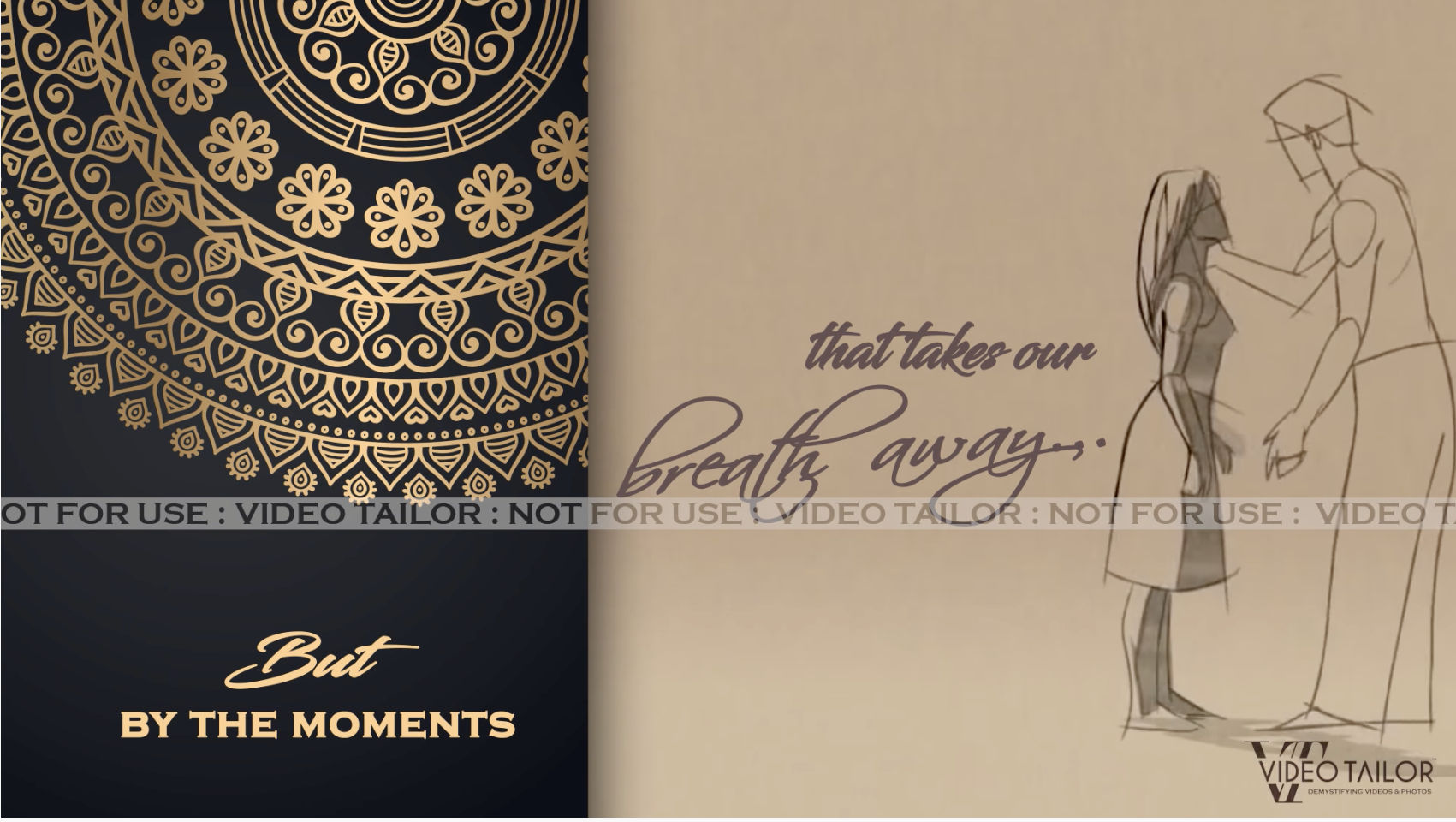 VTSD040 : ROYAL AND SOULFUL WEDDING INVITE
Simplicity is the ultimate sophistication. What better than a simple and elegant "Save the Date" Video to serve the purpose of a digital invitation? This video is the ultimate goals for a creative and awe-inspiring "Save the Date" video with the classic background, soft music and nice features. It can take anyone's breath away and leave a long-term effect in someone's memory. To really make someone reminisce your wedding for eternity, let's start with the most basic step- the Invitation.
VTSD051 : BIOSCOPE THEME WEDDING INVITATION VIDEO
A Beautiful Bioscope Theme Based Wedding Invitation By Video Tailor. With beautiful colors and detailing literally based on a wedding, this theme is a quirky trend in the other monotonous themes. Share this unconventinal and eccentric wedding invitation on whatsapp, facebook, instagram or e-mail to woo all the guests.
English Songs for Invites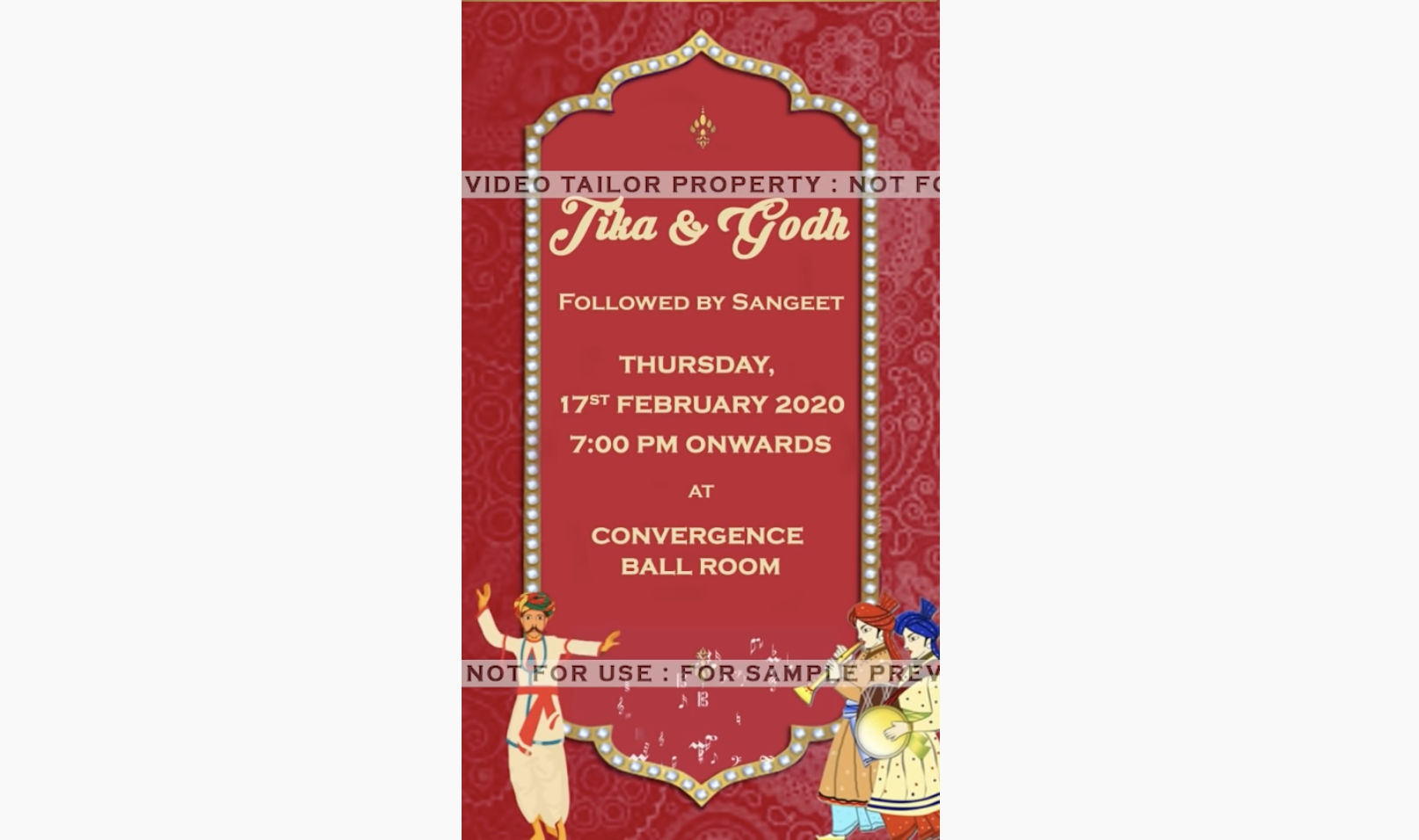 VTSD055 : MOBILE WEDDING INVITE FOR INTIMATE WEDDINGS IN LOCKDOWN
Did you see the latest trend in wedding invite? It's the vertical invite video especially for intimate wedding in lockdown. It looks like your wedding card leaves and solves the purpose of inviting your close friends and family in the most subtle and royal manner. Have a look at the latest mobile wedding invitation video released by Video Tailor.
VTSD025 : BY THE BEACH THEME SAVE THE DATE VIDEO
A wedding invitation is not mere an invitation but a story, your love story!! Every bit and detail of your story is important so, Video Tailor has special ways of telling your stories and making your wedding invitations even more special. The way we make them even more special and personalized is by giving them a theme of your choice.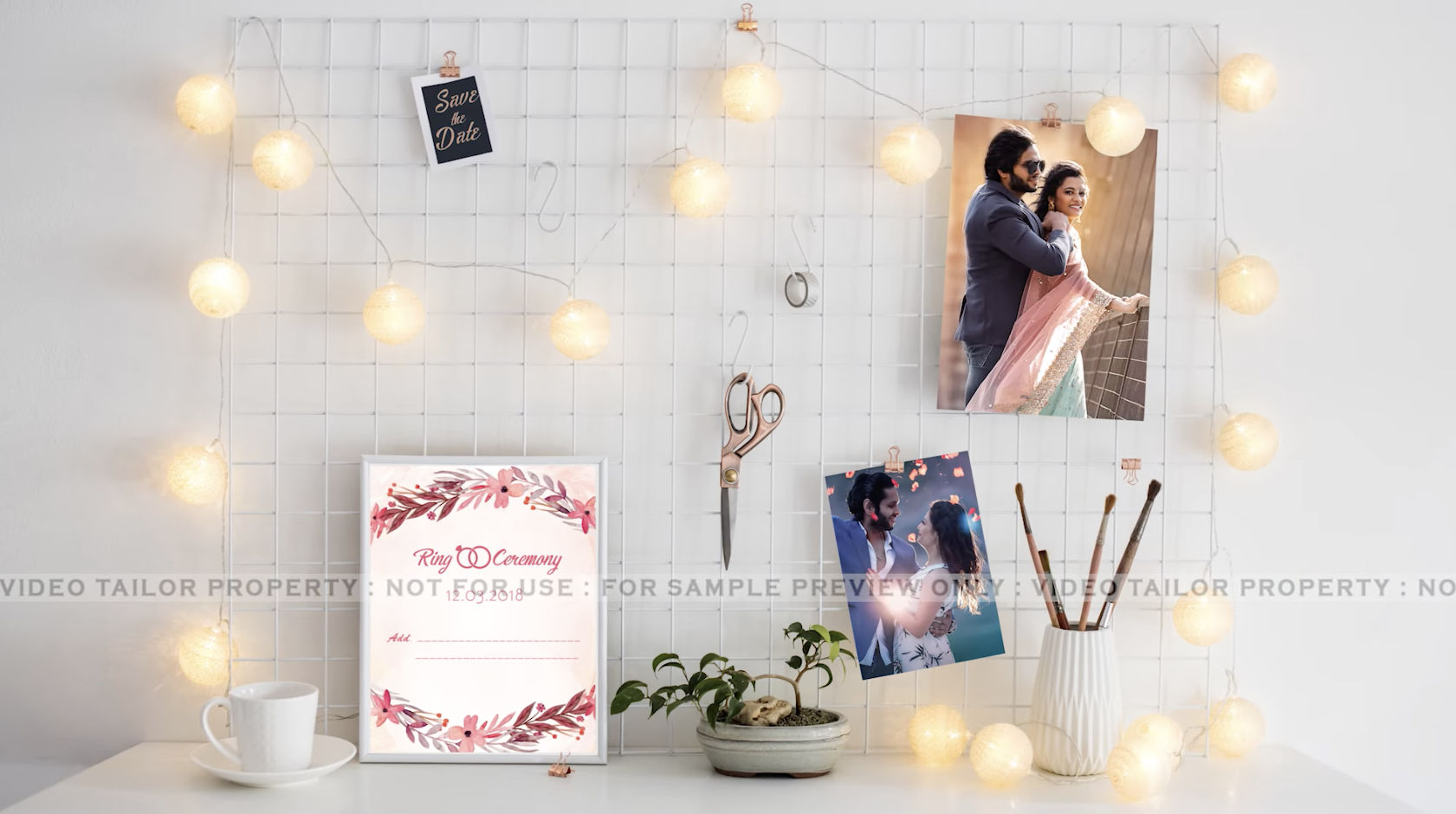 VTSD041 : ELEGANT AND MINIMALIST WEDDING INVITE
The binding of the two lovely persons needs your presence to witness the beauty in their love. This invitation is not just a call to appear but also showing the magic of their love. The love that has the power of staying together and becoming each other's shield. The music, the theme, the lights and the video shows the importance of love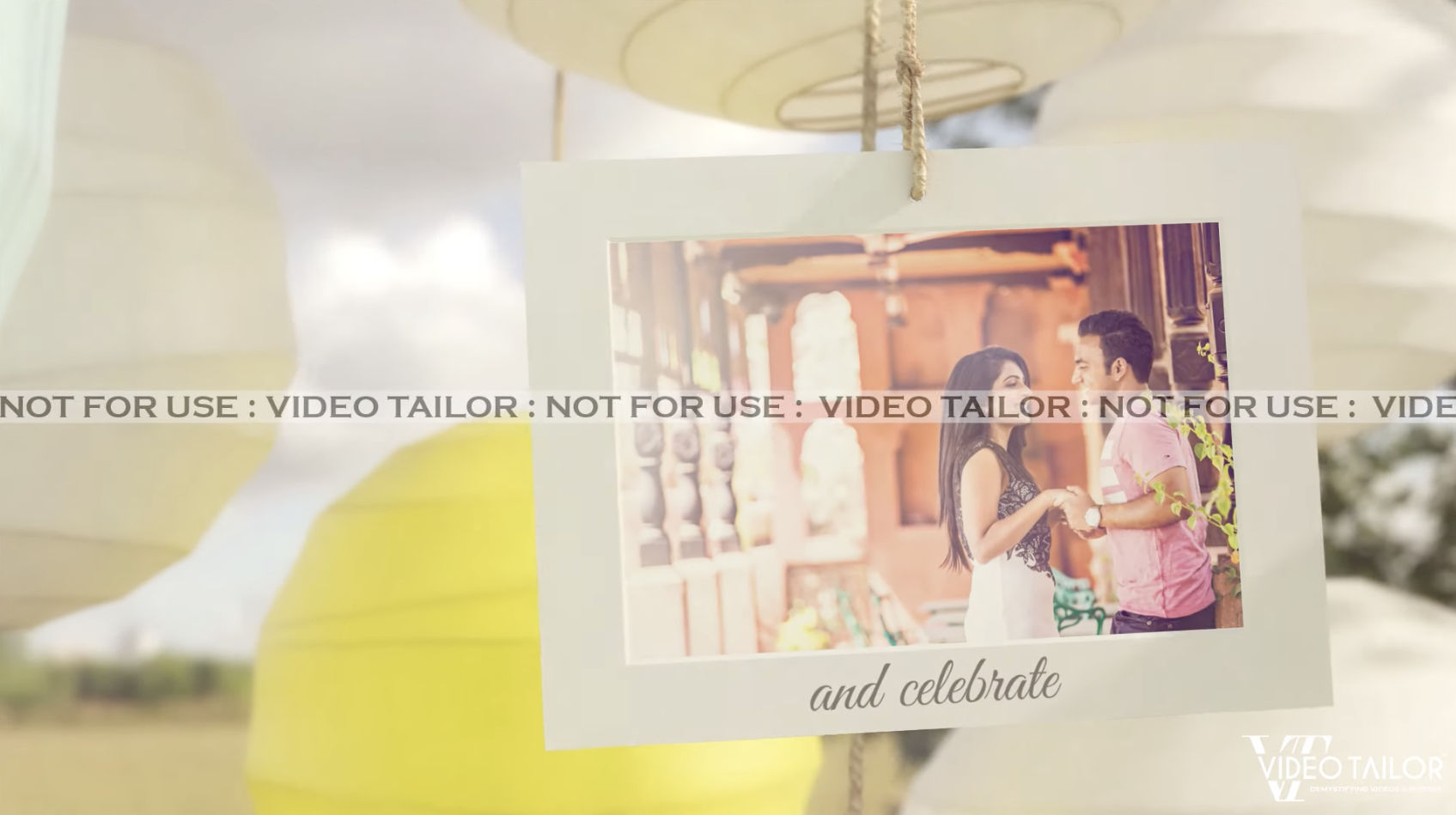 VTSD052 : LANTERN THEME SAVE THE DATE WEDDING INVITATION VIDEO 2019
Video Tailor presents the most vibrant and peppy wedding invitation for all the colorful couples. From all the important dates to all the lovely and passionate colors, this wedding invitation has it all. Check out this Save the Date Wedding Invitation Video 2019 by Video Tailor now.
Instrumental Songs fro Invites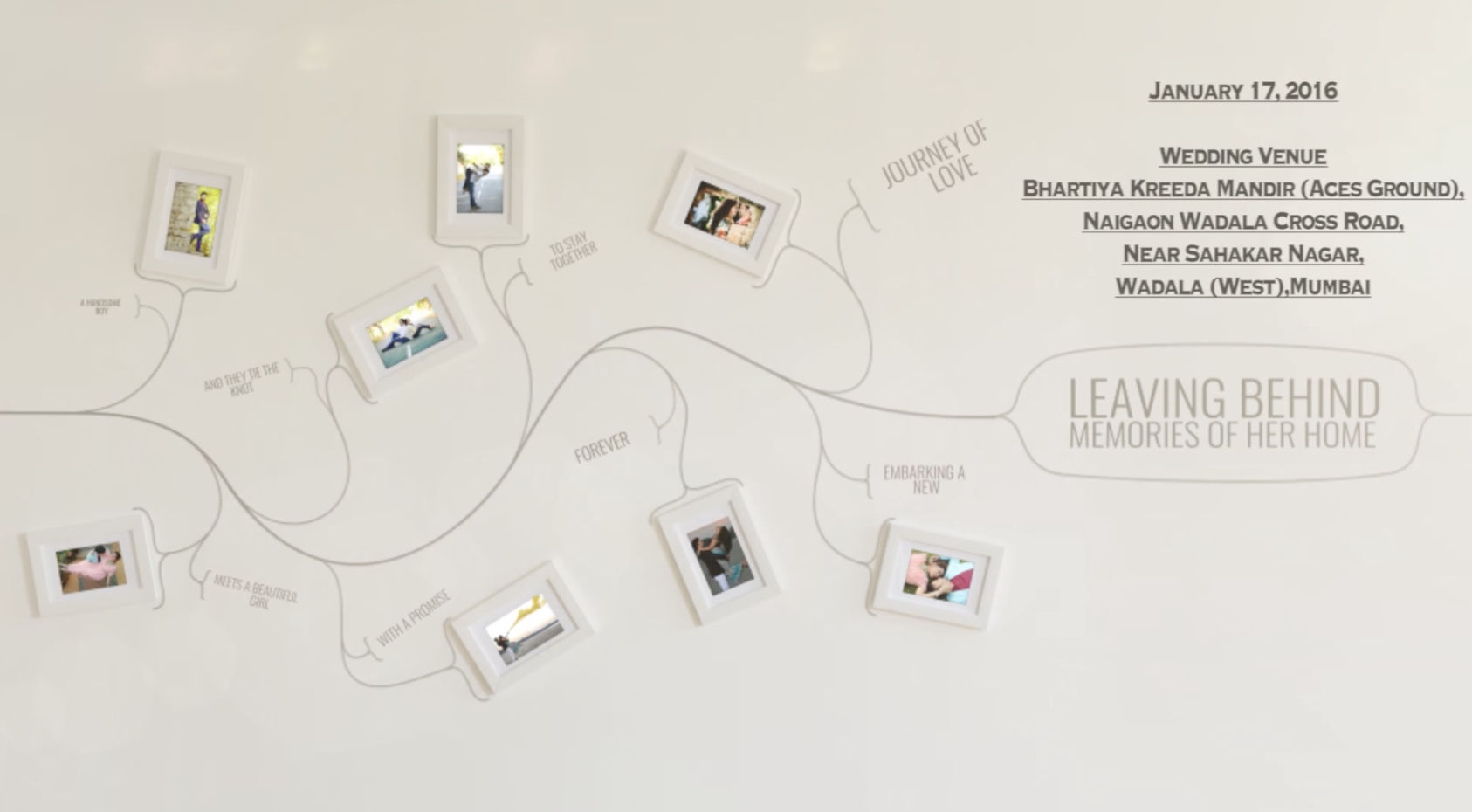 VTSD002 : ELEGANT SAVE THE DATE HD VIDEO
Marriage is the unison of two souls and is very special so should be the invitation that you send to people. The celebration should be as grand as happy as possible. Save the date wedding invitation. Let your loved ones know about your happy news through an innovative invitation that we at Video Tailor provide. Rather than the old school wedding card you can go for the these trending wedding invitation.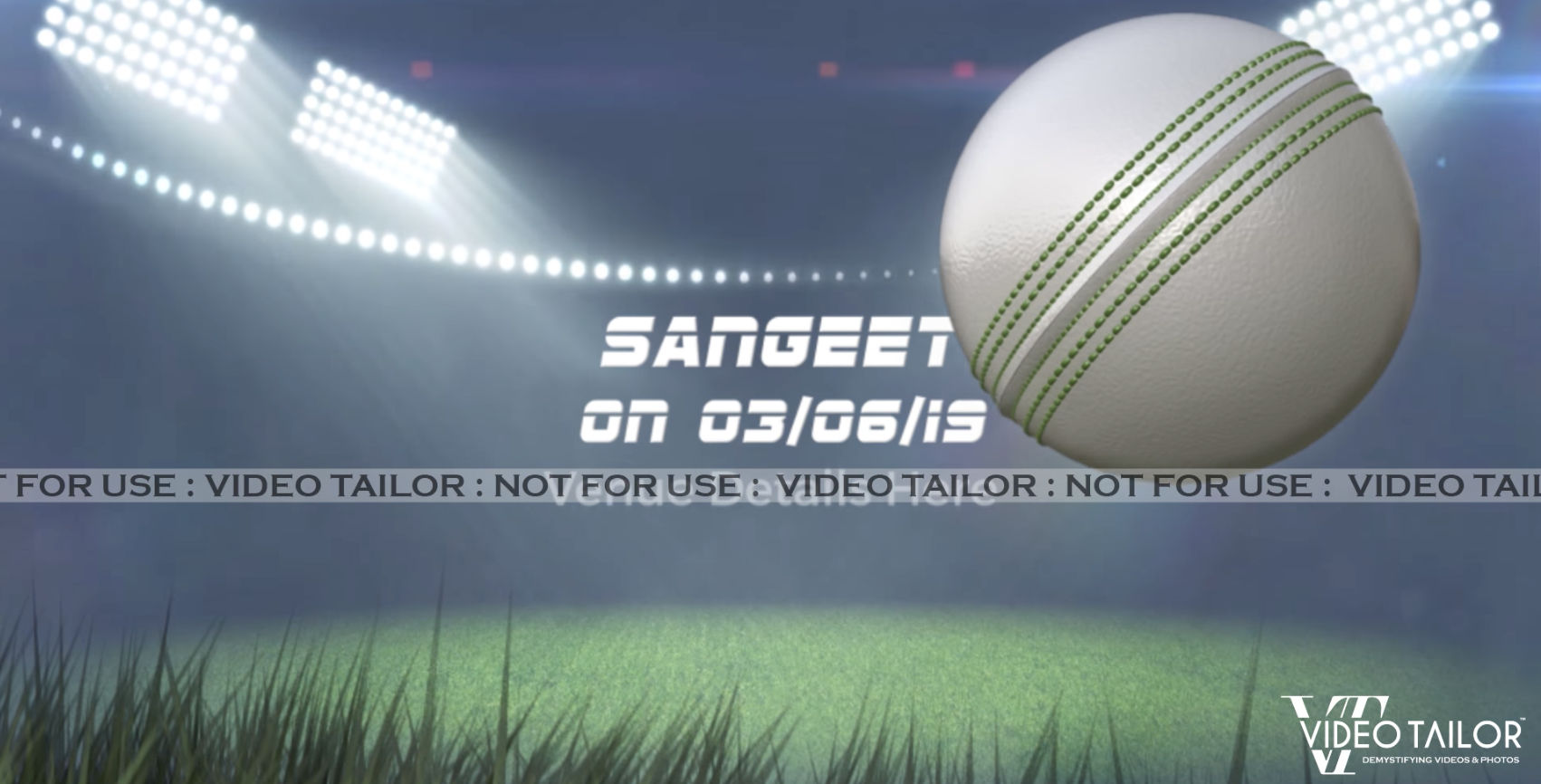 VTSD048 : CRICKET THEMED WEDDING INVITATION
This Cricket World Cup & IPL season we have designed a cricket themed Pre Wedding video for all the cricket fanatics out there. So invite your friends & relatives showing them your love for cricket in this fast paced, cricket elements & iconic cricket music.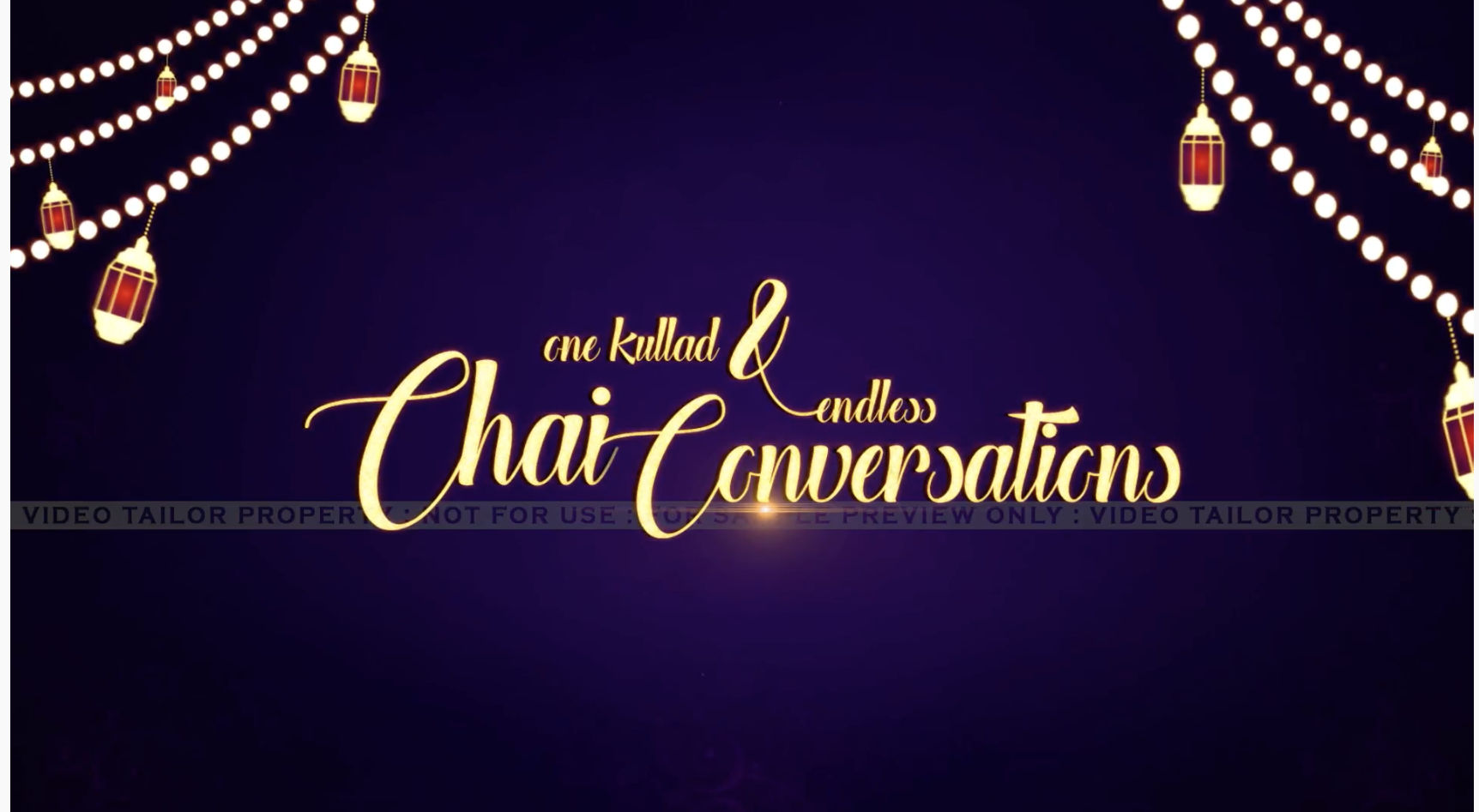 VTSD044 : DIVYANKA + VIVEK SAVE THE DATE WEDDING INVITATION
This wedding invitation video is a soothing, satisfying and a perfect picture of a wedding card. The combination of colors with the text contrast sets out an amazing picture of the video. The wedding invitation video is trendy and is in demand today. This is something that reduces the burden and saves the time of yours. Why frame your wedding preparation in the same manner as everybody does, it's time to try something new and special. Yes the wedding invitation videos are here for you to cut off some of your stress and relax you.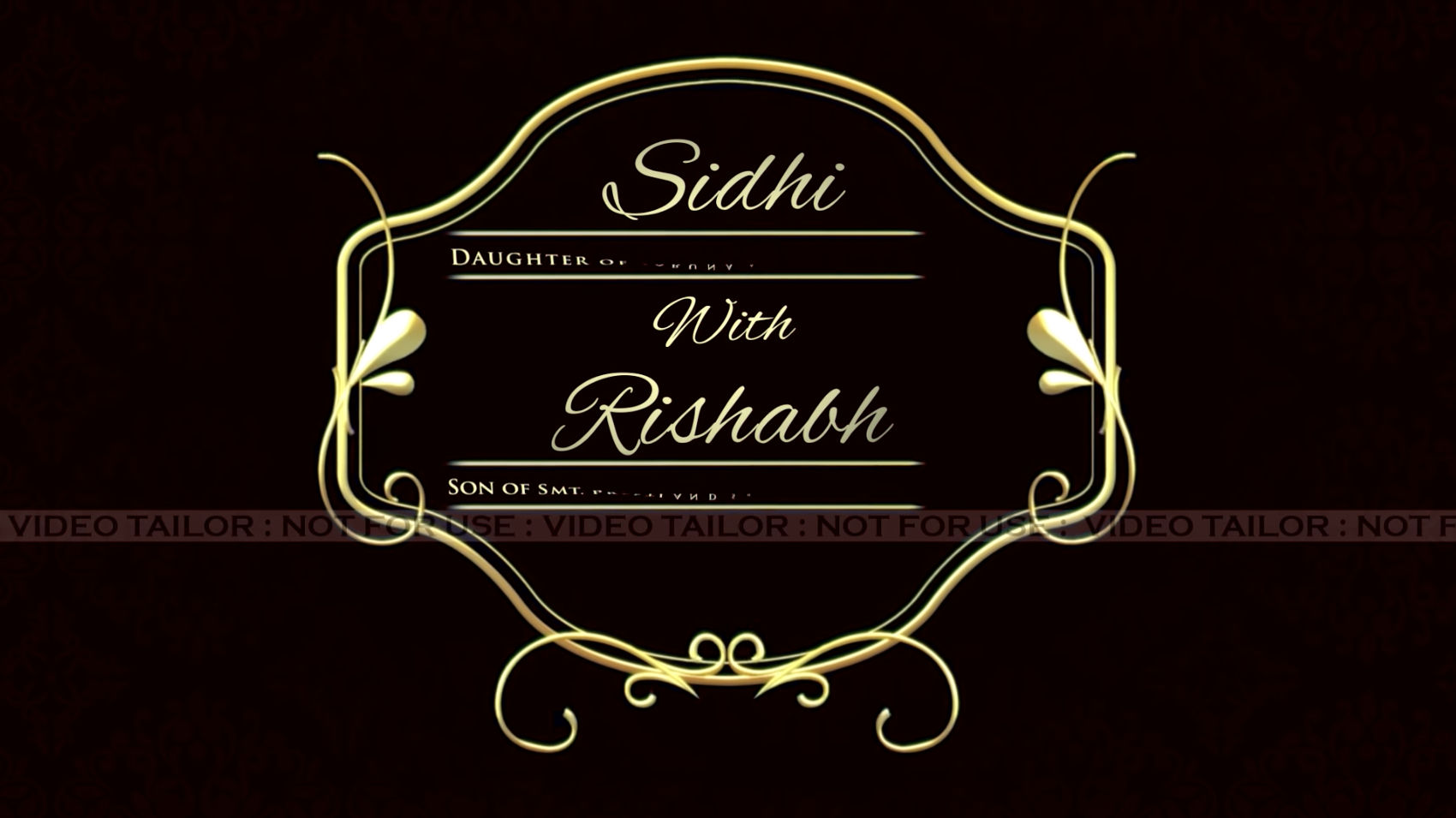 VTSD038 : SAVE THE DATE INVITATION
Wedding invitation's have always been center of attraction during the weddings, they are something taken care of very specifically for the big day of the couple. Something in common and yet with some difference from the side of bride as well as the groom is the invite welcoming all the valuable people who have been and will be by their side during their new start. This wedding invitation video is a unique and simple save the date invitation whatsapp video.This invite can be sent through whatsapp to all the relatives, who are called to come and grace the occasion with their presence.
VTSD001.1: PREMIUM SOULFUL WEDDING INVITATION VIDEO
Hindu Wedding Invitations are now not just limited to the traditions of sending Invitation cards and gifts. It has much more to it now. Wouldn't it be great to be able to express how love-heartedly you would like your family and friends to be an important part of the happiest day of your life.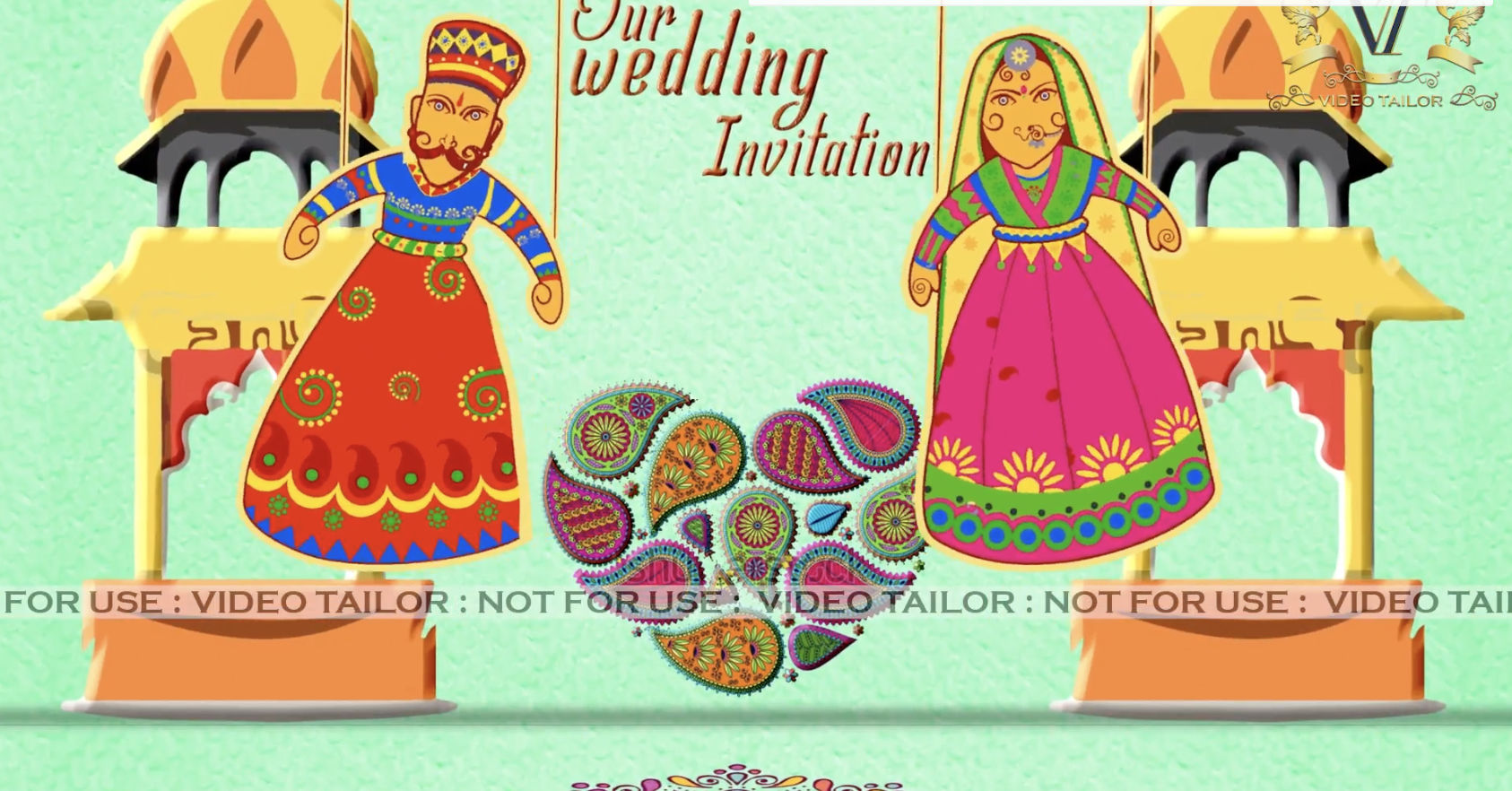 VTSD029 : INDIAN ANIMATED WEDDING INVITATION VIDEO
Want to stay connected to your roots and culture? Let the news of your wedding out in traditional yet innovative way. An Indian Animated Wedding Invitation is the perfect combination of traditional invitation with modern touch. We at Video Tailor are deeply rooted to our values yet we are very updated.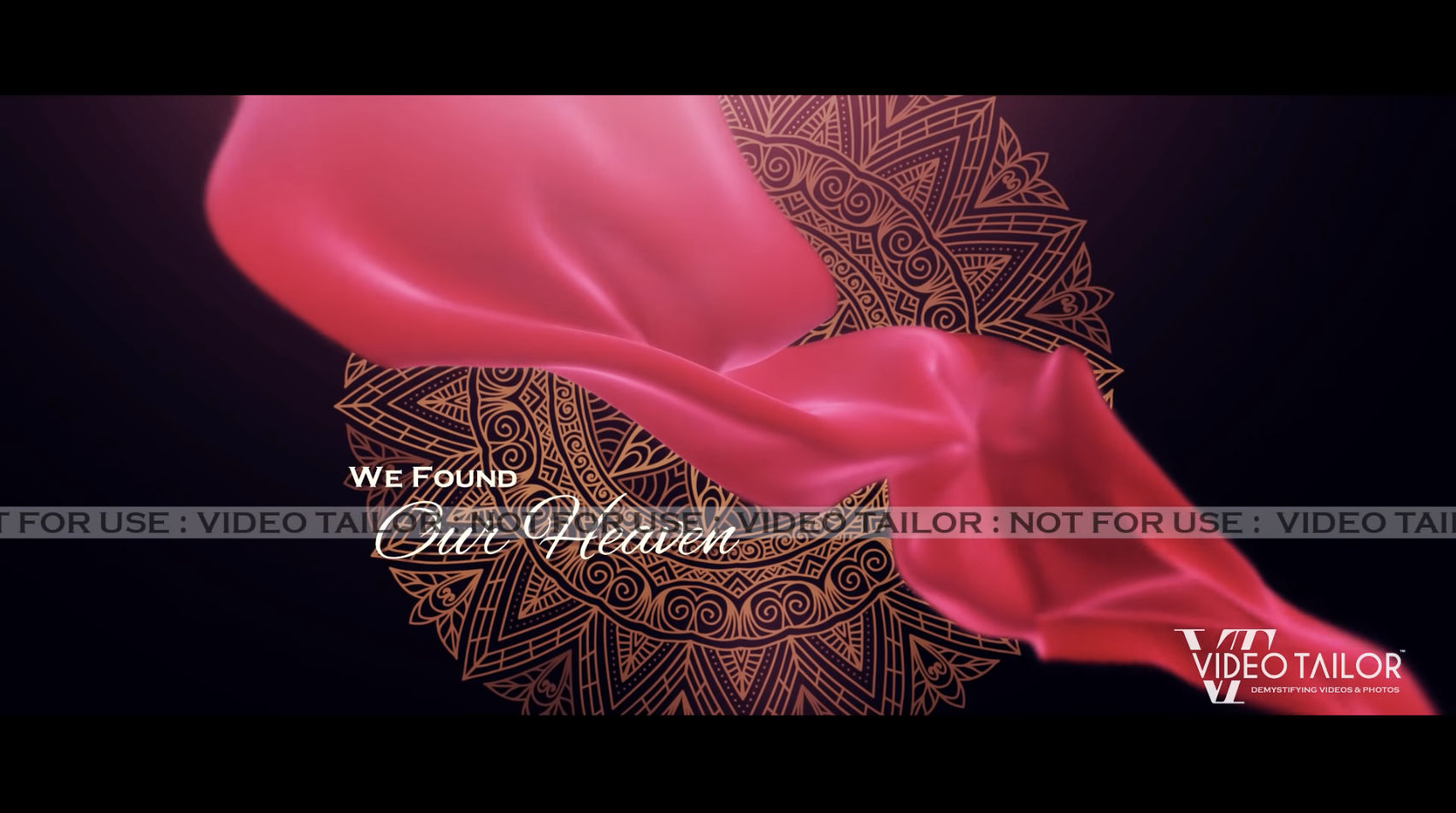 VTSD046 : TIMELESS SOULFUL INVITATION VIDEO
Timeless Soulful Invitation recently launched by Video Tailor. To be beautiful means to be yourself, Now make your wedding even more memorable with the most elegant invite video. Mesmerise your friends and family with your graceful wedding invitation video.
VTSD034 : ETHNIC HINDU WEDDING INVITATION VIDEO
This is a traditional invite to a wedding. The video describes a scenario of inviting people traditionally over whatsapp or some other messengers. These type of videos are easily shareable & available at affordable cost. So, don't look any further if you are looking forward to a traditional wedding video invite.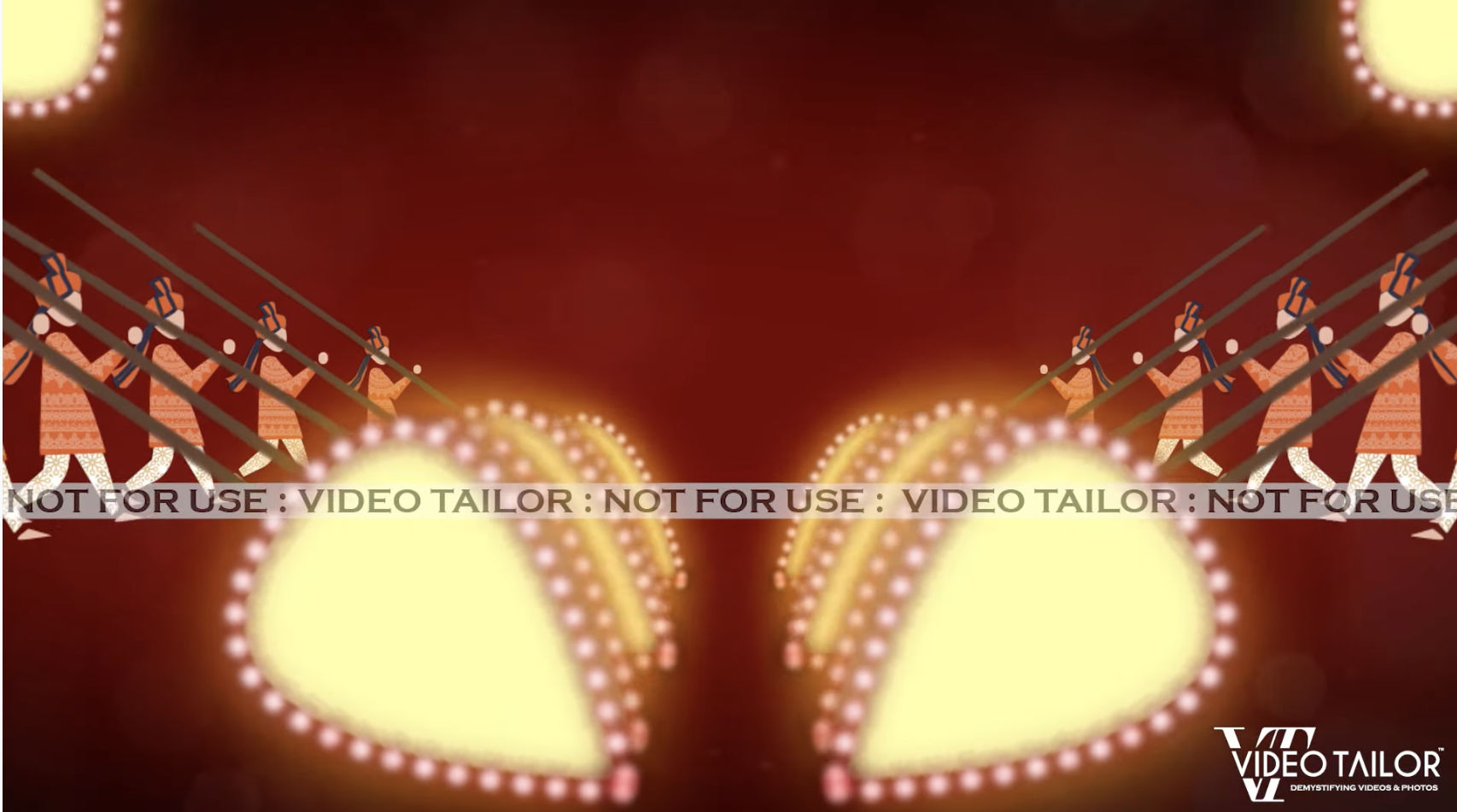 VTSD053 : DHOL DHAMAKA PUNJABI WEDDING INVITATION VIDEO
Dhol Dhamaka Wedding Invite, especially for Punjabi weddings. This fun-filled traditional dhol dhamaka theme wedding invitation video with a touch of glowing retro light frames is perfect for the Punjabi family's wedding invitations as the Dhol Dhamaka of this save the date video matches the Energy levels of us super fun Punjabis.
VTSD017 : SIKH WEDDING INVITATION VIDEO
A wedding in any way is beautiful affair and deserves to be celebrated and this is exactly what we do at Video Tailor. We are a part of the most important event of your life and we are totally feel responsible to make the invitation of your d-day very special. We are adamant to bring out the best possible invitation for you to share with your friends and family.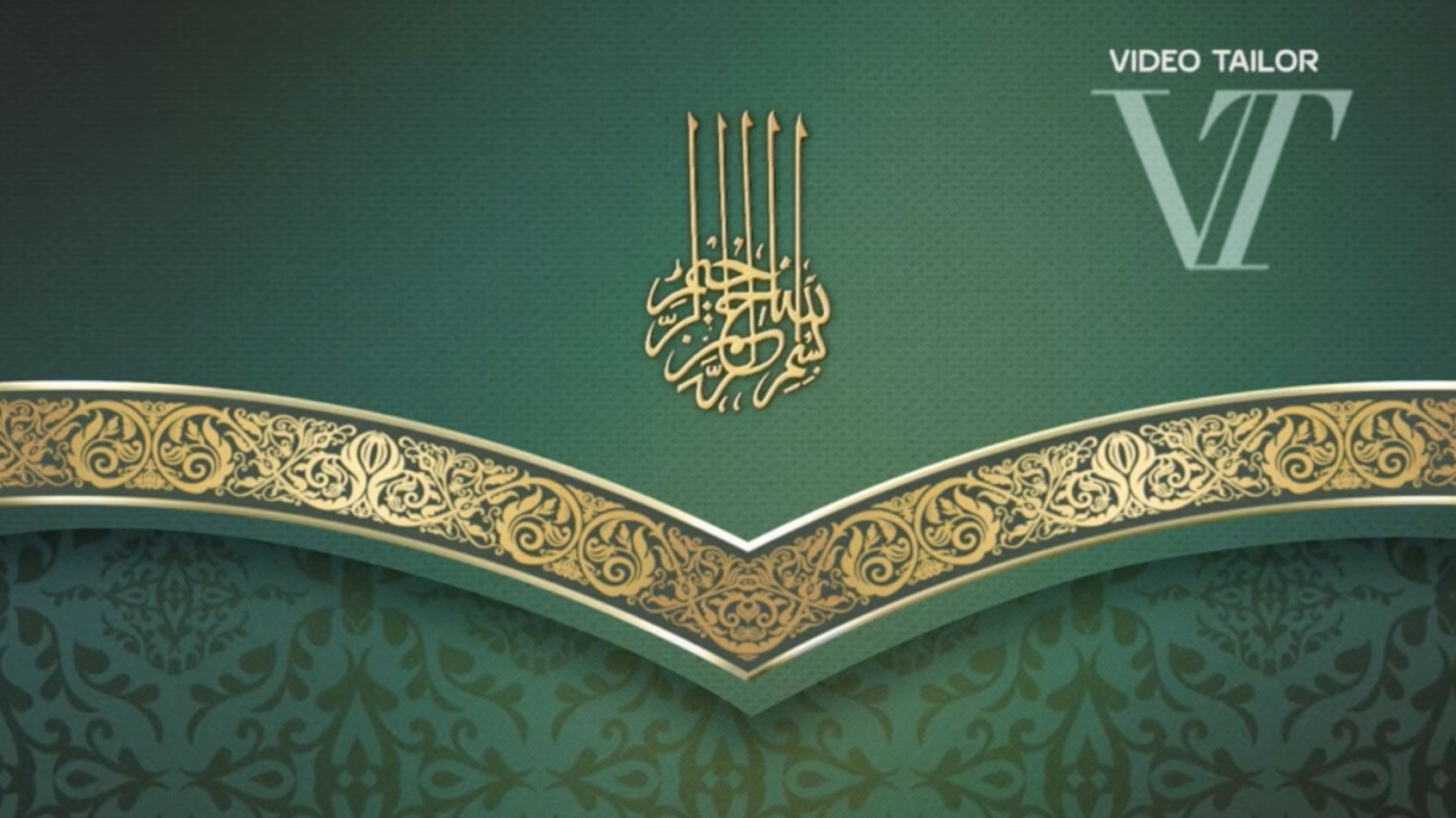 VTSD010 : NIKAAH OR MUSLIM CONTEMPORARY WEDDING INVITATION
Marriage makes the journey of life easy and it even more beautiful if you love your partner. Let your near and dear ones know about your new life long commitment through an invitation which is as simple yet as special it can be. Video Tailor has a variety of options for you to choose from and invite and celebrate your wedding with the ones close to you.
Video Tailor Recommended
Trending Songs for Wedding Invite