Why to have a Lake Pre Wedding Shoot?
May 17, 2022
Let the droplets reflect your love
A lake pre-wedding shoot is a simplest and loveliest idea for a pre-wedding. A lake can do wonders to love birds and shower the sparkle of compassion in the hearts of those who come to unveil their souls to their fiancé.
Why does one ever plan a pre-wedding photoshoot or video shoot? The kind of bonding that is made between two people before marriage when they are not so much occupied and bound by duties and responsibilities is different from that which comes after marriage. It is always better to know your partner comfortably giving each other enough time to explore the personalities and get gelled with those. It is said that if you want to go fast go alone if want to go far go together. We all know that life isn't a race it is a long journey and a right company is as important as determination is.
So the best way to set onto the journey of life together involves spending some moments of closeness with your partner and a location like a lake can add the required flavor to the romantic environment. Therefore it is smart to choose lake pre-wedding shoot over any other option.
PERKS OF A LAKE PRE WEDDING SHOOT
1. A PICTURESQUE LOCATION
The colorlessness of water is a boon that makes lake pre-wedding shoots admirable. The spectrum of shades reflected by the water depending on the location and the reflections that cast a magical effect in the pictures is another asset.
Emerald green, crystalline blue, a lemonish tinge on top of transparent water and many other shades that are beyond the idea of being penned and can only be felt are evident in different lakes.
2. SCENIC LANDSCAPE
Spell binding vista of the landscape surrounding the lake always compliments its charming beauty. Be it the yellow desert, the golden beaches, the marshy grasslands, the opaque woods, the mighty mountains, or the shallow fields they ornament the lake like a bride is adorned by her accessories. A pleasant surrounding gives more options and ways of innovation in a shoot.
Also it is quite important while choosing the type of pre-wedding shoot dresses you would prefer. The colors and the accessories are always chosen in accordance to the backdrop. A vintage look enhances the picture quality in woods, while sarees and bright traditional dresses are preferred at places near flowers and fields.
3. ANYTIME LOCATION
On a fine day with early morning breeze gently blowing through your hairs and the world half asleep, the birds chanting the song of divinity and the leaves swaying on its beats you get clicked with your partner in a location that replenishes your mind. The same location will be in entirely different disguise in the afternoon with sun brightly peeping through the leaves causing a golden shimmer on the dancing waves of water.
The sunset time unveils most of the beauty of the location when the sun is about to kiss the face of the water and the sky blushes in shades of pink and deep orange the time halts for a moment and gives you an immensely romantic backdrop to pose for a kiss. If proper lighting is available even night-time shoot could be magical.
Lake pre wedding shoot is also perfect for any season as in the geographical boundaries of India you find lakes in cool, dry, hot, and humid locations. You just require to choose the right lake in the right season.
4. UNRESTRICTED PHOTOGRAPHY AND VIDEOGRAPHY
Above all generally, there are no procedures or charges for photography or videography at natural locations so you can always plan to go and spend a day near a lake at a resort include photography at the resort as well and get a beautiful lake pre-wedding done.
5. VARIETY OF DESTINATIONS TO CHOOSE
In every corner of our geographically rich and diverse country, you'll find a destination near you suitable for lake pre-wedding photography and videography. If not essentially in your town somewhere near you in the mountains, plains, plateau and even in the deserts you'll get the beauty of pristine waters to adorn the backdrop of your destination pre wedding shoot pictures.
6. PROPS AND POSES
Many lakes are like a blank canvas with the outline of a landscaped rest you can paint whatever you think would make it more pretty. Generally, the use of boats, balloons, and flowers is seen however you can innovate and include what suits your taste as your pre-wedding shoot props.
What is there in the background is important and so is how you compliment the location for a lake pre-wedding shoot there are uncountable combinations you can make posing with the props. Although you can always seek at Video Tailor for some couple shoot poses it's better to reflect your creativity in making your lake pre-wedding shoot wonderful.
7. INTERNATIONAL LAKE PRE WEDDING SHOOT
Want to romance in Rome?
Nature lovers nowhere forget to include the hint of natural beauty to their pictures and so we can suggest you a lake pre wedding shoot in Rome. Lakes like Lago Albano, Lago di Bolsena are well known for their aesthetically picturesque location. In many other countries everywhere you go are lakes each with uniqueness in its grandeur.
LAKE PRE WEDDING SHOOT LOCATIONS
1. WULAR LAKE-KASHMIR
The beauty of Wular Lake is unmatchable. The most recommended lake pre-wedding shoot location is Wular Lake, Kashmir. The snow studded mountains, the glory of the Shikaras and authentic Kashmiri dresses is all that you need to make it happen.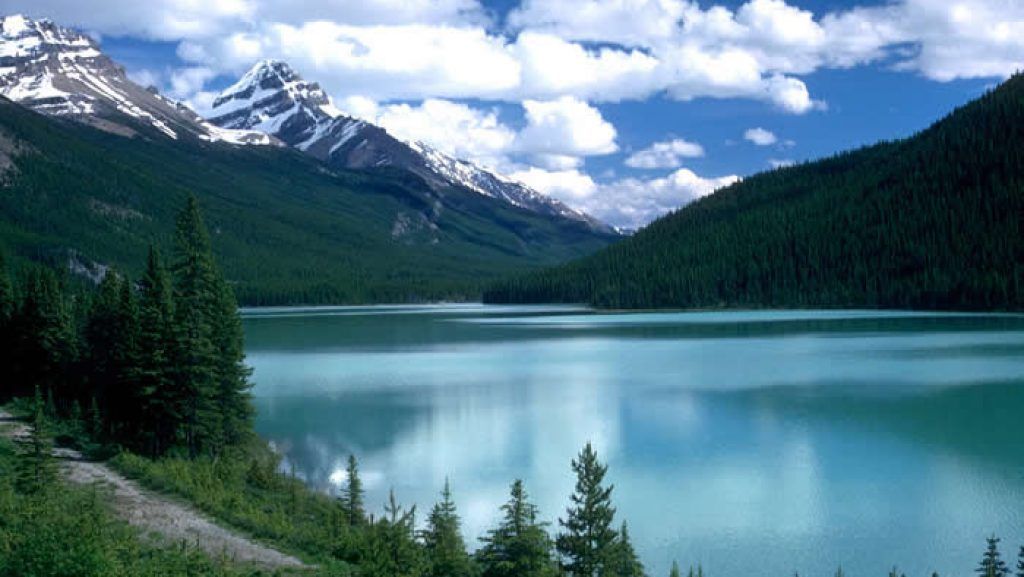 Wular Lake has situated 60 km from Gulmarg and can be reached by road from Srinagar airport. Currently boating in the lake is restricted due to its clogging but the adjoining landscape and picturesque vistas are unavoidable. There is a beautiful garden but no staying and eating facilities nearby, therefore, the pre-wedding must be planned to keep time concerns.
Nearest Airport: Srinagar Airport
Best time to visit: June and August
Timings: Early morning to early afternoon
Permits: No
Fee: Nil
2. PICHOLA LAKE-UDAIPUR
An artificial freshwater lake in the city of lakes is another perfect location to plan a lake pre-wedding. An advantage is that there are many other lakes in Udaipur not very far which you can include in your pictures like the Pushkar Lake, Udai Sagar Lake, Fateh Sagar Lake, Rajsamand Lake, Jaisamand Lake, and many other picturesque locations.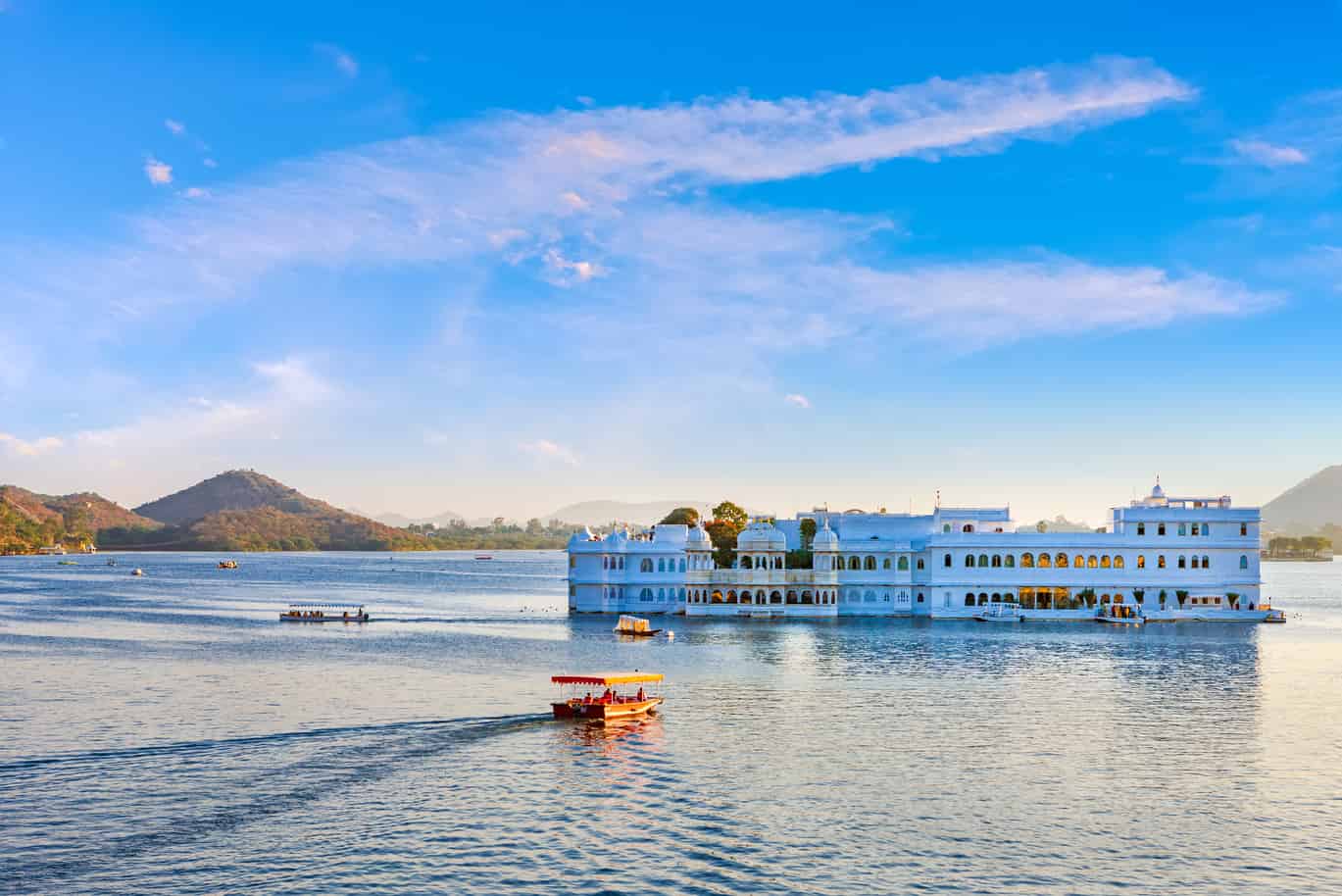 The cost of boating is 400 per person in Lake Pichola. The best thing is that the lake is surrounded by more amazing locations and good places to eat and stay.
Nearest Airport: Maharana Pratap Airport
Best time to visit: March to June
Timings: 9:00 am to 6:00 pm
Permits: No
Fee: Boating charges- 400 per person
3. GURUDONGMAR LAKE-SIKKIM
Being one of the highest and most beautiful freshwater lakes in the world the Gurudongmar lake is exactly tunes with your needs of a perfect lake pre-wedding shoot. If you can tolerate low temperatures surely your hunt for a perfect location for a lake pre-wedding shoot has got its awardee.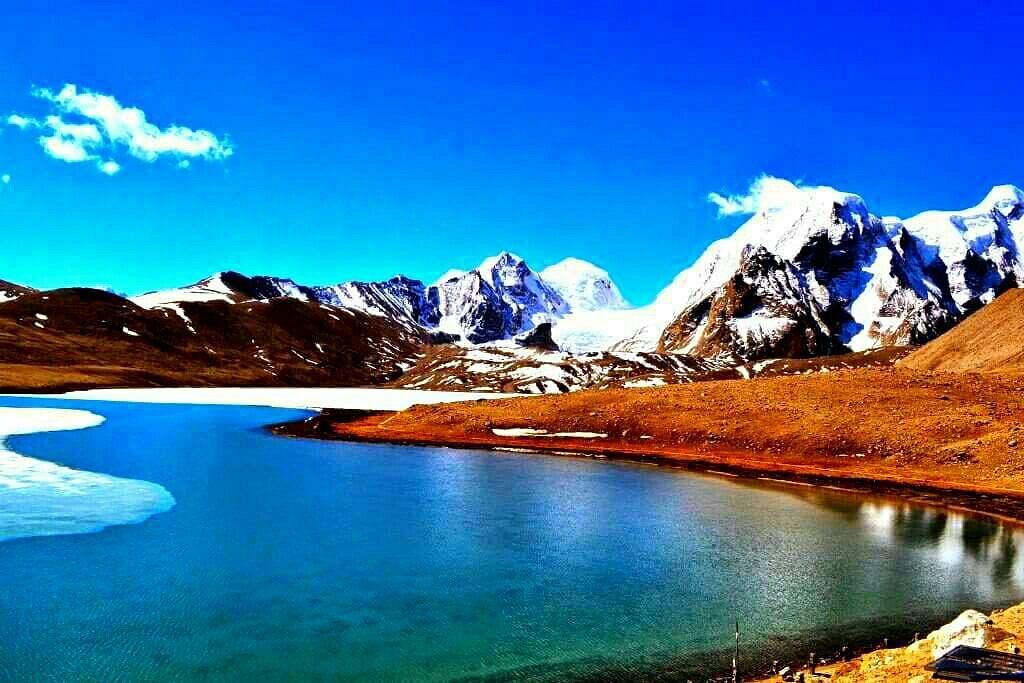 The nearest airport is a four and a half hour drive from the nearest village Lachen. The lake completely freezes during winter
Nearest Airport: Bagdora Airport
Best time to visit: November to June
Timings: 9:00 am to 6:00 pm
Permits: No
Fee: Nil
4. LOKTAK LAKE-MANIPUR
Also called the floating lake is the largest freshwater lake in Manipur. Its sparkle shines through your pictures and the floating greenery inside the lake creates a mesmerizing effect. Loktak Lake is an amazing spot to consider for your lake pre wedding shoot.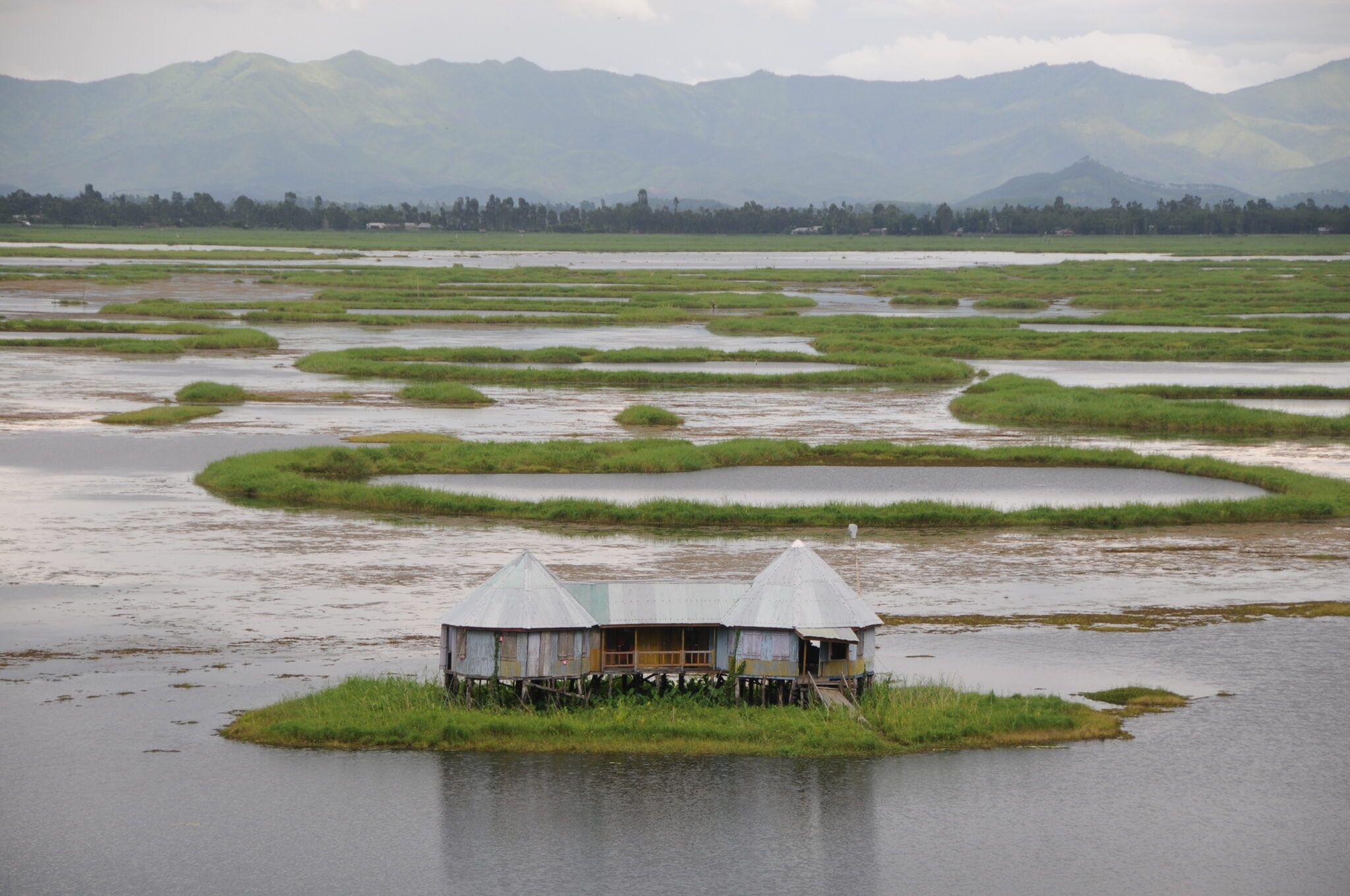 Nearest Airport is 48 km from Loktal Lake. There are various stay facilities near the Lake.
Nearest Airport: Imphal Airport
Best time to visit: Throughout the year
Timings: Day time
Permits: No
Fee: Boating– 200 to 300
A Lake pre wedding shoot comes with certain pros and cons typically exclusive to the chosen Lake, however if the drawbacks are counteract the drawbacks by some simple precautions you may have the most wonderful pre wedding shoot ever.
It is mandatory to note that some lakes do not allow boating but the beauty of the Lake complimented by the backdrop aesthetically completes the scene.