10 Best Destinations to Plan a Pre-Wedding Shoot
May 21, 2022
Plan your season of love in an unforgettable location: Best Destinations to Plan a Pre Wedding
It is time to get married but you hardly know your fiancé? Or does your love story require a beautiful transition into a married life? Whatever may be your dilemma a destination pre-wedding shoot is the right answer. Here is a list of 10 best destinations to plan a pre-wedding shoot.
The pre-wedding season is generally occupied with preparations for the great day of marriage and you hardly find out time to get to know the one who is going to accompany you in every rise and fall in this lifetime. A destination pre-wedding shoot takes you away from the weariness of your routine in solace and in seclusion from the rest of the world where you better get to know about your partner. This list of 10 best destinations for pre-wedding shoot will help you choose the best suitable location for your love story to bloom.
Here is a list of 10 best destinations to plan a pre-wedding shoot
MYSORE
Mysore has always been known for an elegant historical background but the actual beauty of its fascinating culture has so far remained veiled. Mysore is a dramatic combination of natural beauty, imperial history, and a unique culture that is loved by those who travel to capture incredibility of landscape.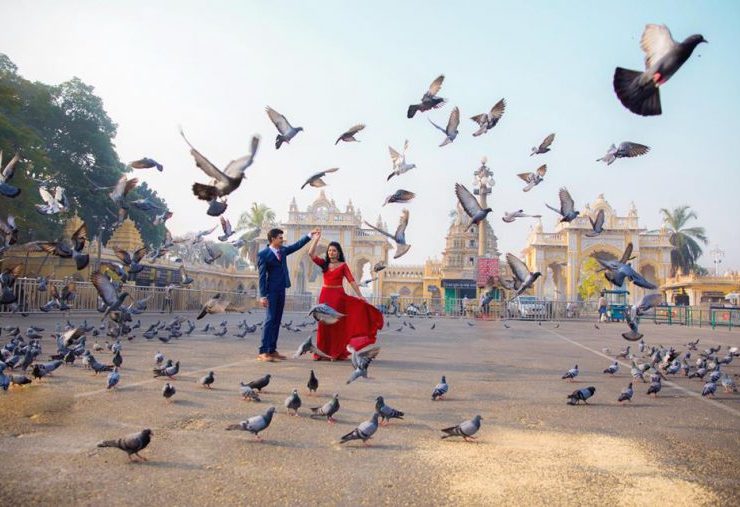 This makes Mysore one of the best destinations to plan a pre-wedding shoot. The perks of choosing Mysore for a pre-wedding shoot are that the shooting can be winded up within a day. Although there are numerous places like lakes, temples, dams, gardens, palaces, and royal residences the recommended among these are the Mysuru palace, Brindavan gardens, Chamundi hills, and the St. Philomina's Church.
AGRA
The city that beholds the most remarkable memoir of love in the history is doubtlessly one of the best destinations to plan a pre-wedding shoot. The former capital of a great nation has a lot of picturesque spots to try a variety of pre-wedding shoot poses and take back lovely memories.
Best pre-wedding shoot locations in Agra include the Agra fort, Fatehpur Sikri, and off course the symbolization of great love that has outlived the passage of time still inspiring every young and old heart to be compassionate- The Taj.
JAIPUR
Jaipur is the city glorified by the intensity of glistening sun. The glimmer of the pink city brightens every picture and adds glamour to your pre-wedding shoot album. The bright and colorful culture beautifies the backdrop which is already aesthetic.
So definitely Jaipur can be counted in as one of the best destinations to plan a pre-wedding shoot. Apart from forts of Rajput kings places like the Monkey Temple, Chowki Dhani, Stepwell and Gardens mesmerize your soul. The Jal Mahal, Nahargarh Fort, Hawa Mahal, Amber Fort, and Jantar Mantar make pre-wedding shoot in Jaipur perfect.
KOLKATA
A perfect shoot is liable over a perfect location and a natural landscape is best suitable for such pictures. Kolkata, the heart of Bengal has enchanting beauty that is so much underrated by people outside Bengal.
The city that is situated at the banks of the Bay of Bengal is a blessing in disguise for the ones planning a romantic pre-wedding shoot with their fiancé. On one hand is the scenery of a picturesque sunrise and sunset at Hooghly Ghats engulfs our consciousness and on the other hand the elegance of blending Indian, European, and Persian cultures at Victoria Memorial adores the city.
The culture and lifestyle makes Kolkata to be counted as one of the best destinations to plan a pre-wedding shoot.
TIKLI BOTTOM
Are you running out of time and want a brilliant pre-wedding shoot? If you are in Delhi the best refreshing getaway for you is Tikli Bottom. Built at a picturesque location along the Aravali ranges is this modern style Haveli equipped with modern amenities and is at a reasonable distance from Gurugram.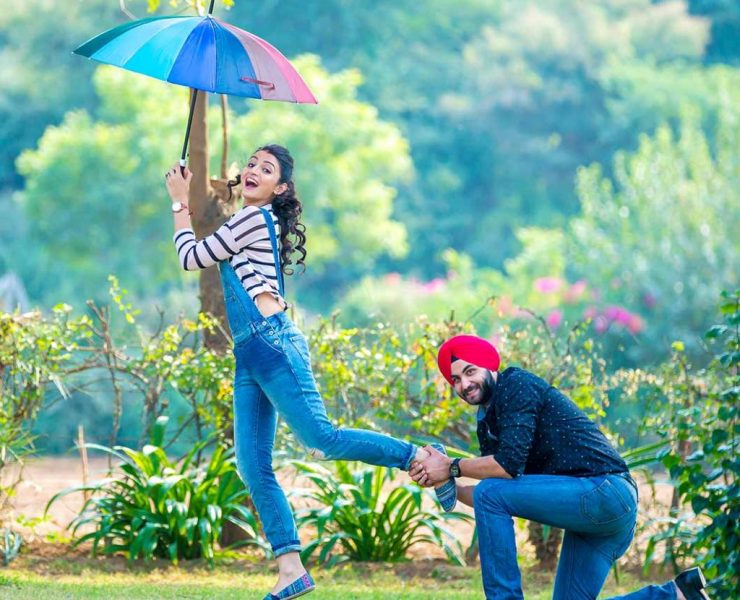 Tikli bottom is a perfectly romantic location in a pure environment. Its decoration and ambiance make it one of the best destinations to plan a pre-wedding shoot. Get a refreshing experience in your before marriage love moments in the lap of Aravali away from the hustle bustle of towns.
ALWAR
A lovable tourist destination Alwar also comes under the best destinations to plan a pre-wedding shoot. The charisma of old havelis, forts, and gardens has fascinated a great deal of love birds to celebrate their season of love. Dadhikar Fort, Ram Bihari Palace, and Tijara fort are the most preferable locations for a pre-wedding shoot.
The perk of being at Alwar is the unrestricted photographic locations that seem charming to the eye and pleasing to the heart. A pre-wedding shoot is more than just a few pictures together it is rather the chosen time to get engaged into each other's feelings and life.
HYEDRABAD
The capital city has a lot to offer as a location for a perfect shoot. If your mind is excited and confused about what should be your pre-wedding shoot destination, then Hyderabad could be your answer.
It is an ecstasy for those who are crazy about architecture and forts but wait! It has ponds and parks, palaces and resorts and what not to make your pre-wedding shoot a memorable one? The Falaknuma palace, Ramoji film city, Golconda, Chowmahalla palace, Lotus pond etc adores the premises of this wonderful place.
Taramati Baradari has an association with the love story of a royal prince what else is required to make your pre-wedding season more romantic than getting clicked here?
RISHIKESH
Rishikesh was so far known as a pilgrim and tourist destination full of religious places and adventure games. The old trend has been broken now and the picturesque mountains along the sacred rivers are exploited to their fullest potential for photo and video shoots by many couples for their pre-wedding shoots in Rishikesh.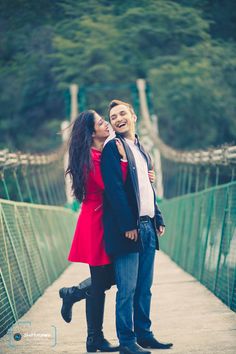 Along with rafting and other sports pre-wedding shoot is a new hype in Rishikesh. The landscape has got unavoidable beauty and charisma that is preferred for pre-wedding pictures.
The free shooting locations and use of drone photography allures couples more towards Rishikesh now making it one of the best destinations to plan a pre-wedding shoot.
NATIONAL RAIL MUSEUM
The ones who idealize 'DDLJ' know exactly how trains can be a perfect location for a romantic shoot. Want to pose like Raj spreading his arms for Simran? A pre-wedding shoot at national rail museum can complete the scene.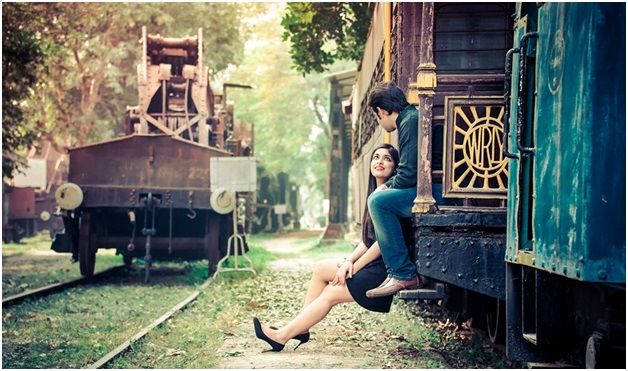 National rail museum is the new trendy location for a pre-wedding shoot and so one of the best destinations to plan a pre-wedding shoot.Try exotic pre-wedding shoot dresses from a shiffon saree to a classical British outfit all look equally graceful for your totally filmy pre-wedding shoot poses.
Pondicherry
A town blessed by the French and Portugal architecture is a perfect location for capturing moments of pure intimacy. Amongst the urban infrastructure, at the beaches foaming with indefinite excitement, or beneath the magnificence of some famous Churches it is difficult to choose one location and neglect the other in Pondicherry.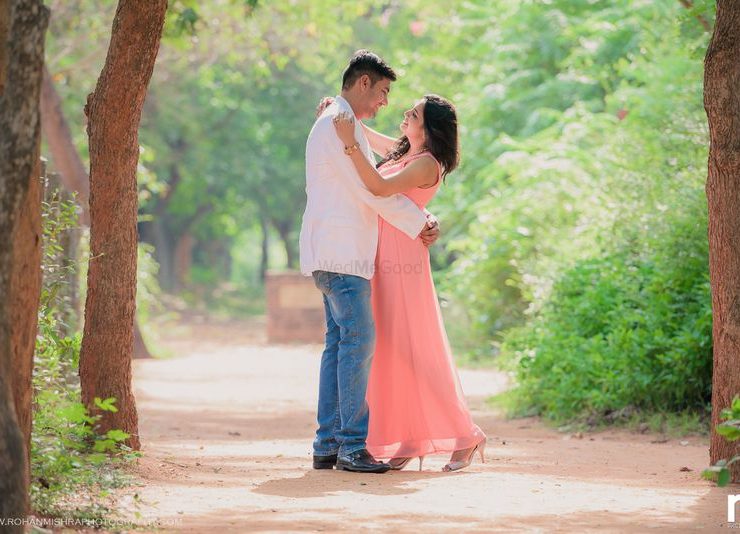 Pondicherry is decently populated and has a inimitability in its culture and lifestyle. It is just to include Pondicherry in the list of best destinations to plan a pre-wedding shoot.
Pre-wedding season is the best time to cherish in the wedding memories of a couple. To make it a happily memorable experience does not compromise on any component of your pre-wedding time. Pre-wedding shoot helps you make your pre-wedding season special so make sure it is worth cherishing. These to 10 destinations to plan a pre-wedding shoot would help you choose a perfect location.