Top 17 Roka Outfit Inspiration From Video Tailor Brides
May 19, 2022
RAVISHING ROKA OUTFITS TO BOOKMARK!
Roka Outfit Inspiration for you to steal the show. Roka Outfits can be as experimenting and gorgeous as any other outfit. You can go over the board with your outfits or you can keep them as simple as you feel like. This is the day when you will finally hitch your wagon to his, it deserves all the special attention, on the outfits, photography and all the nits and grits of The Wedding.
Video Tailor presents it's stunning brides setting Roka Outfit Goals for everyone-
1) THE BLUE LEHENGA
Blue is the most trending trend for brides for 2019. The brides are wearing the blue lehenga for their wedding, followed by them choosing this vibrant color for their Roka Outfit Inspiration as well.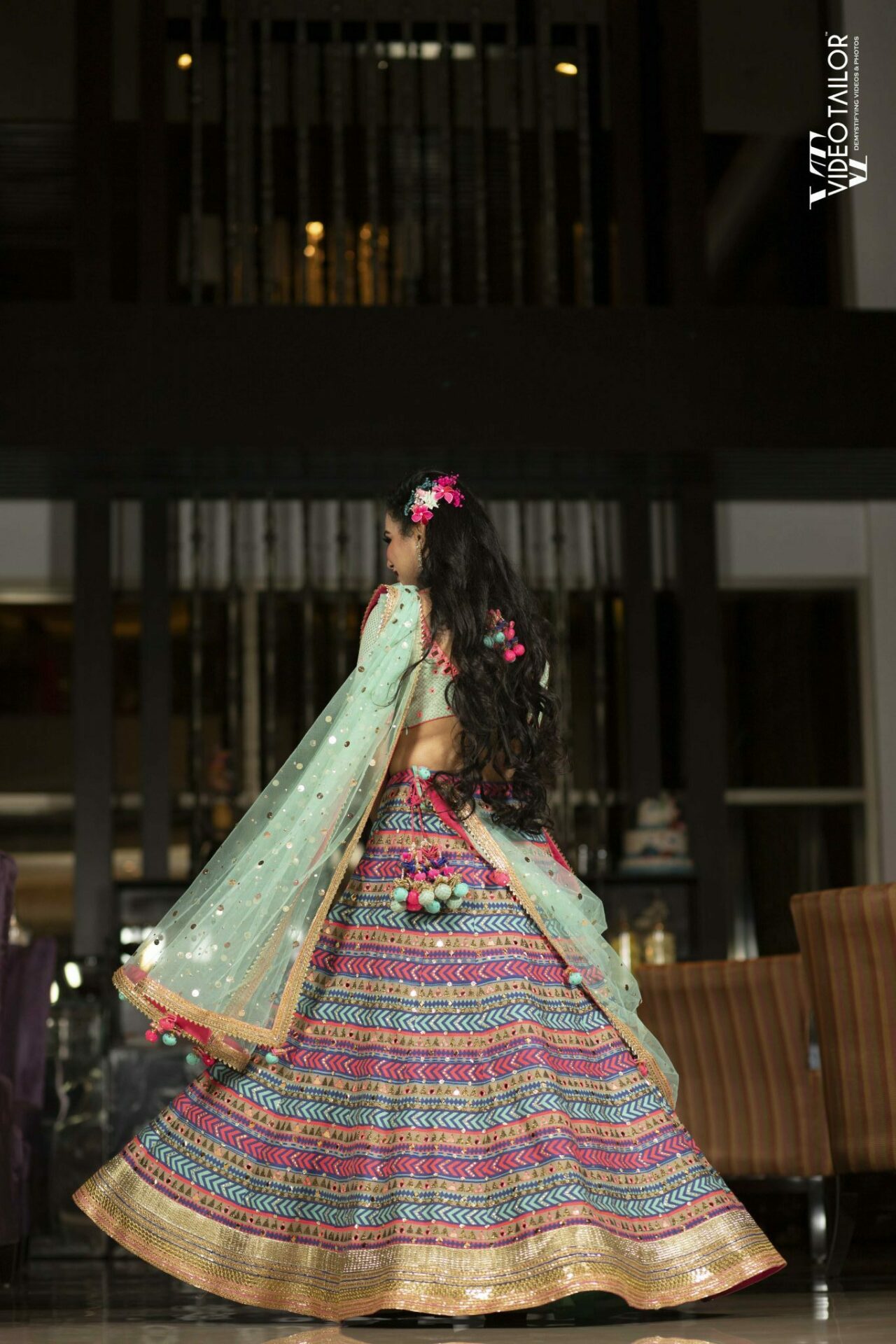 We love how effortlessly beautiful our bride looks into this sky blue coloured lehenga-choli, with gota patti work of different colors. Choosing a light coloured lehenga will minimize the effect of wearing a heavy bridal lehenga.
2) A DARK MAROON SET
You can also choose a darker toned lehenga choli with minimal embroidery work just like our bride. She paired the set with a pale pink chunni to make it look aesthetically pleasing to the eyes.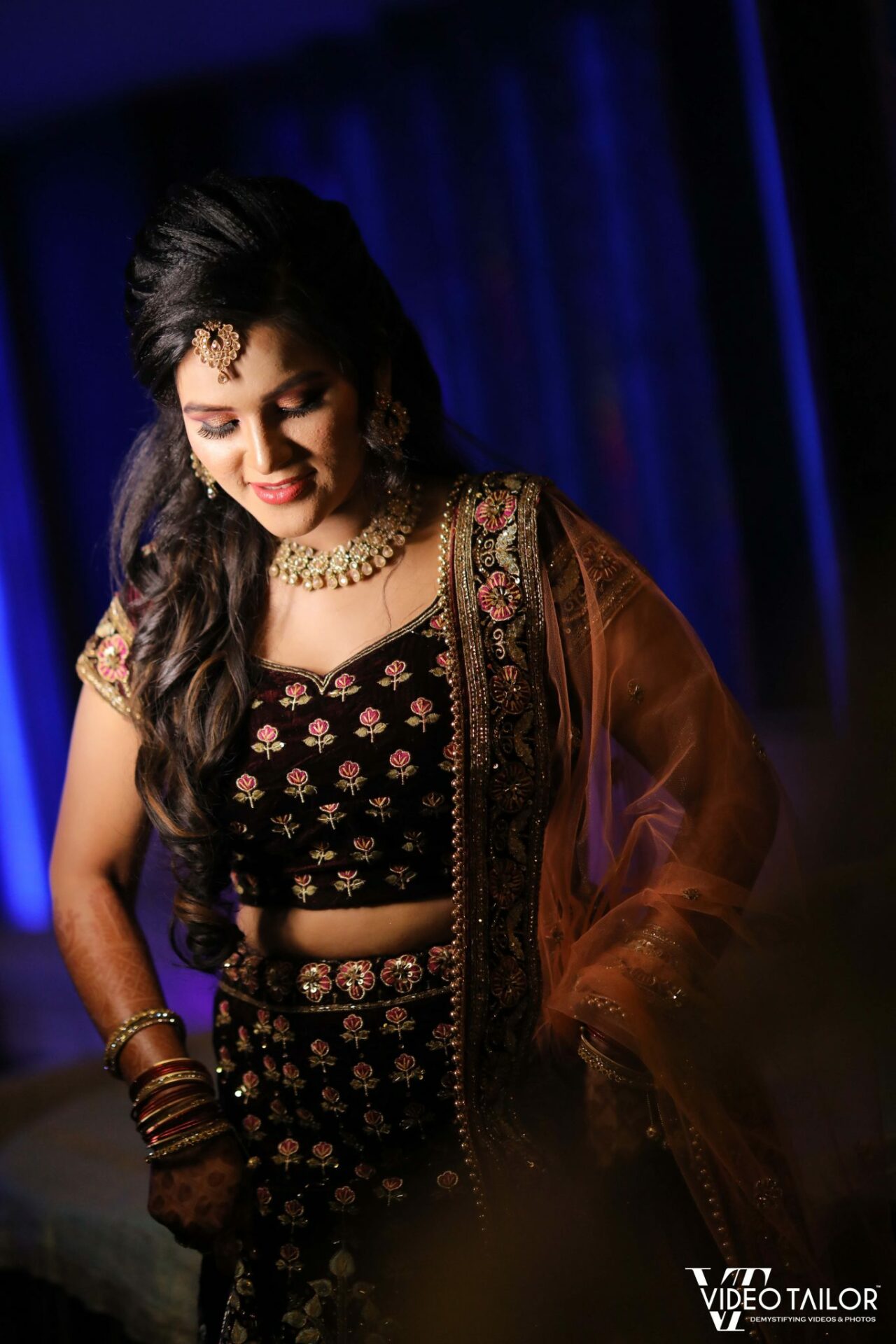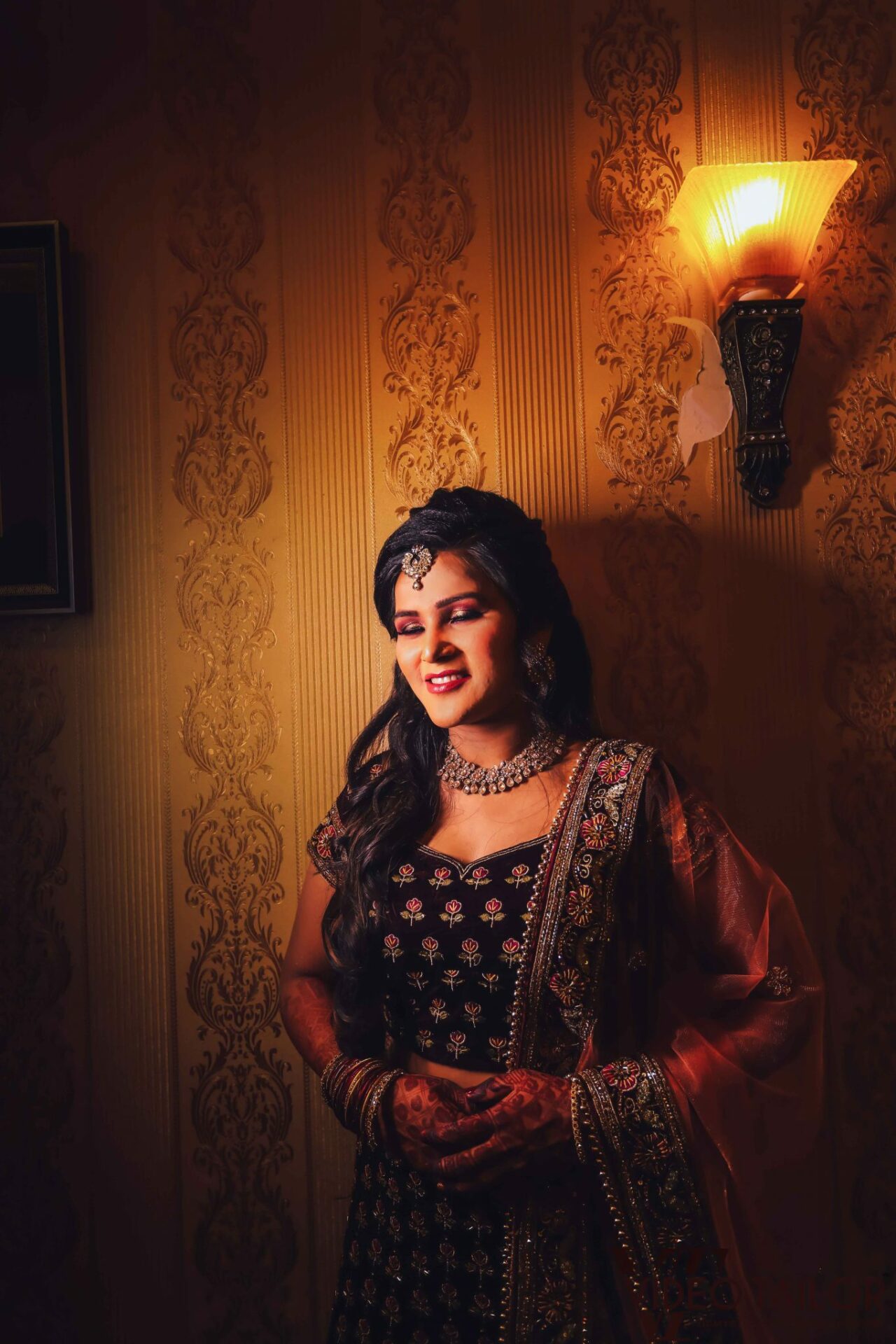 3) GREY NEVER FAILS TO IMPRESS
Grey is gorgeous. If you want to keep it magnificent and minimalistic, this is it.This head to toe grey Roka Outfit is stunning and different.
Stand apart and wonderful while opting for an outfit like so.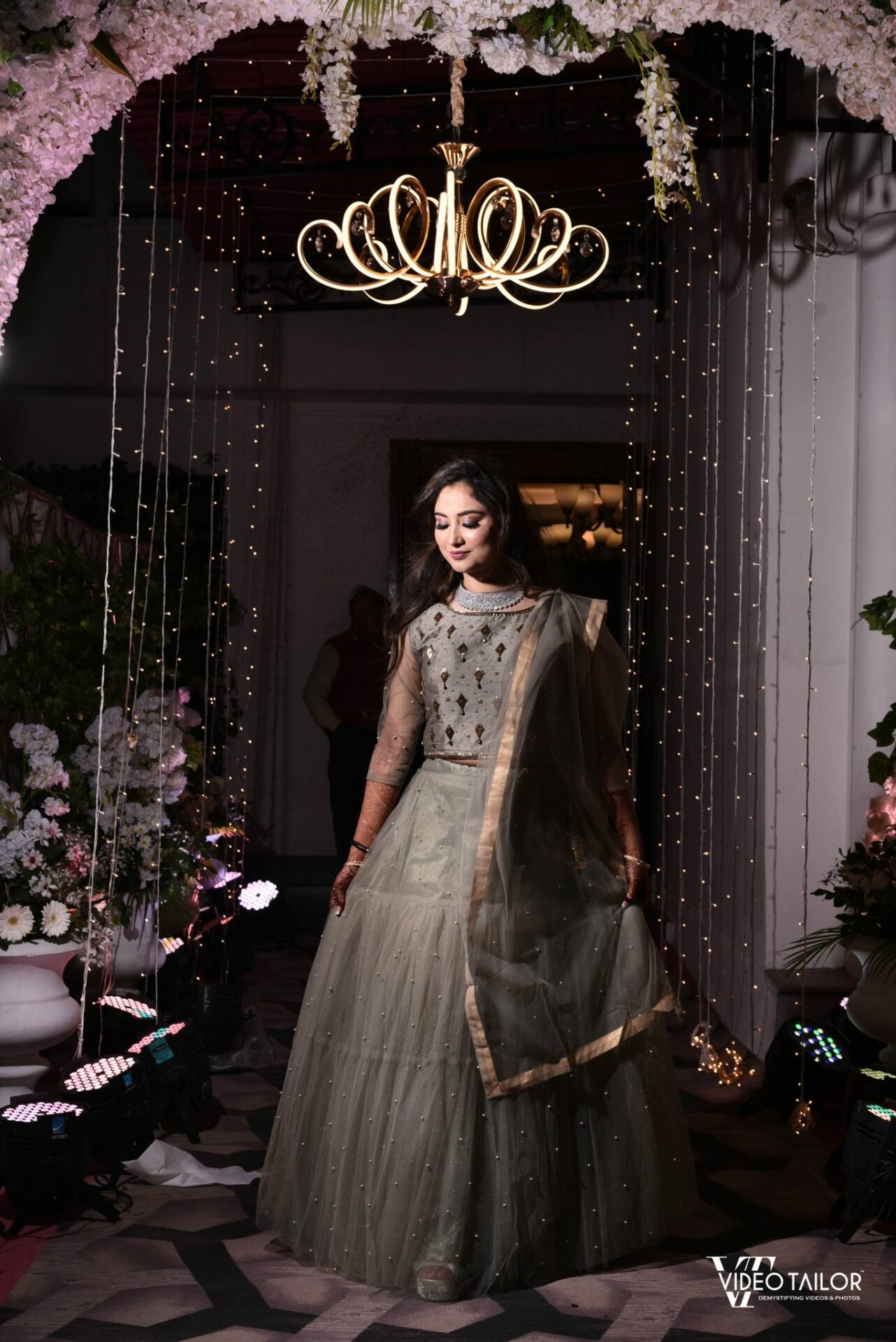 4) NEVER TOO MUCH PINK
Pink it up. You can never say no to Pink. It is the most subtle and stunning choice you can make. Just like our pretty bride in pink who chose a safe choice.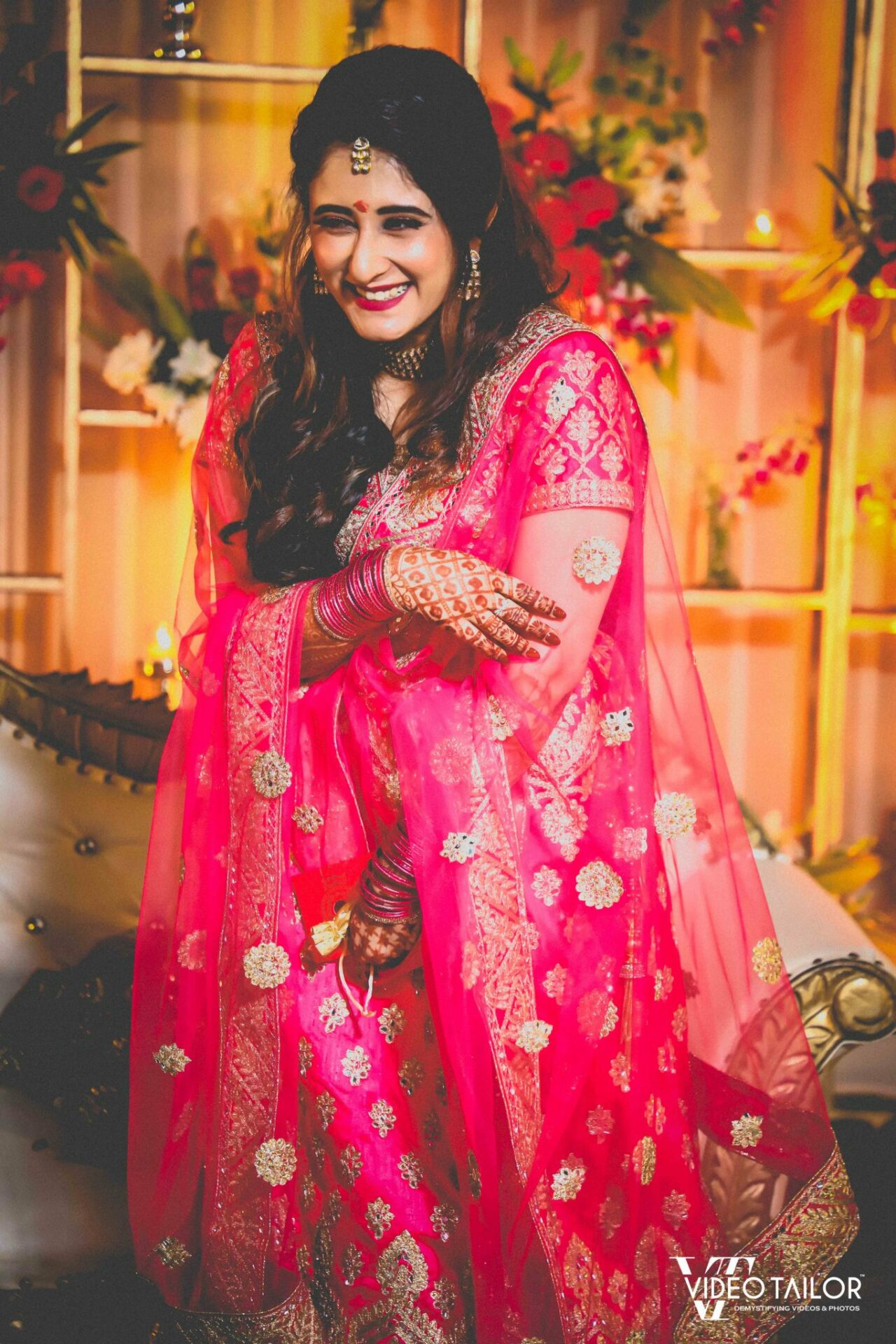 5) LIGHT PINK
Salmon Pink, Old Pink, Carnation Pink, Hot Pink, Magenta Pink. But there is no such thing called too much pink. Thank god for Pink and it's shades. For brides opting for ecstatic shades, choose this PINK.
6) WE LOVE THIS GREEN
Bring in as many colors as possible. Do not keep the green limited to the mehendi functions. Rock the Roka Outfit in this different and unique green paired with this gorgeous pink chunni, accessorized in similar shades.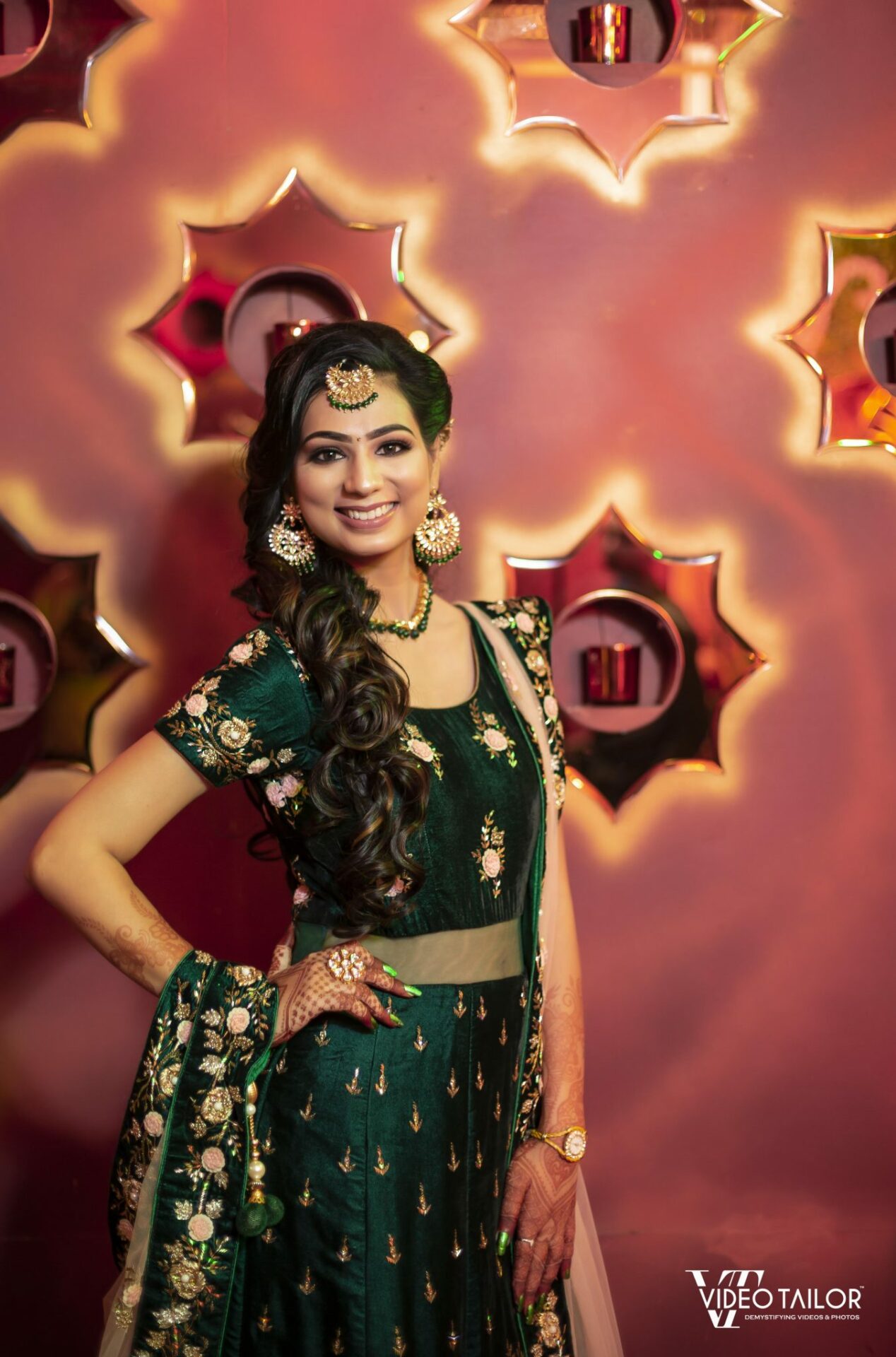 Take notes from this lovely bride to shine at your Roka Ceremony.
7) PURPLE!!! WHY SO BEAUTIFUL??
This bride took it to the next level by wearing this MAUVE PURPLE COLOURED LEHENGA, with tiny bead detailing all over. This color is so pleasing and so appropriate for the eyes and for the camera as well.
The bride looks like a fairy princess.
8) SUBTLE AND PALE
After Anushka Sharma bewitched everyone with her pale pink lehenga, the brides have made sure to take those colours on board. This outfit is made out of subtle and exquisite colors of yellow, green and pink.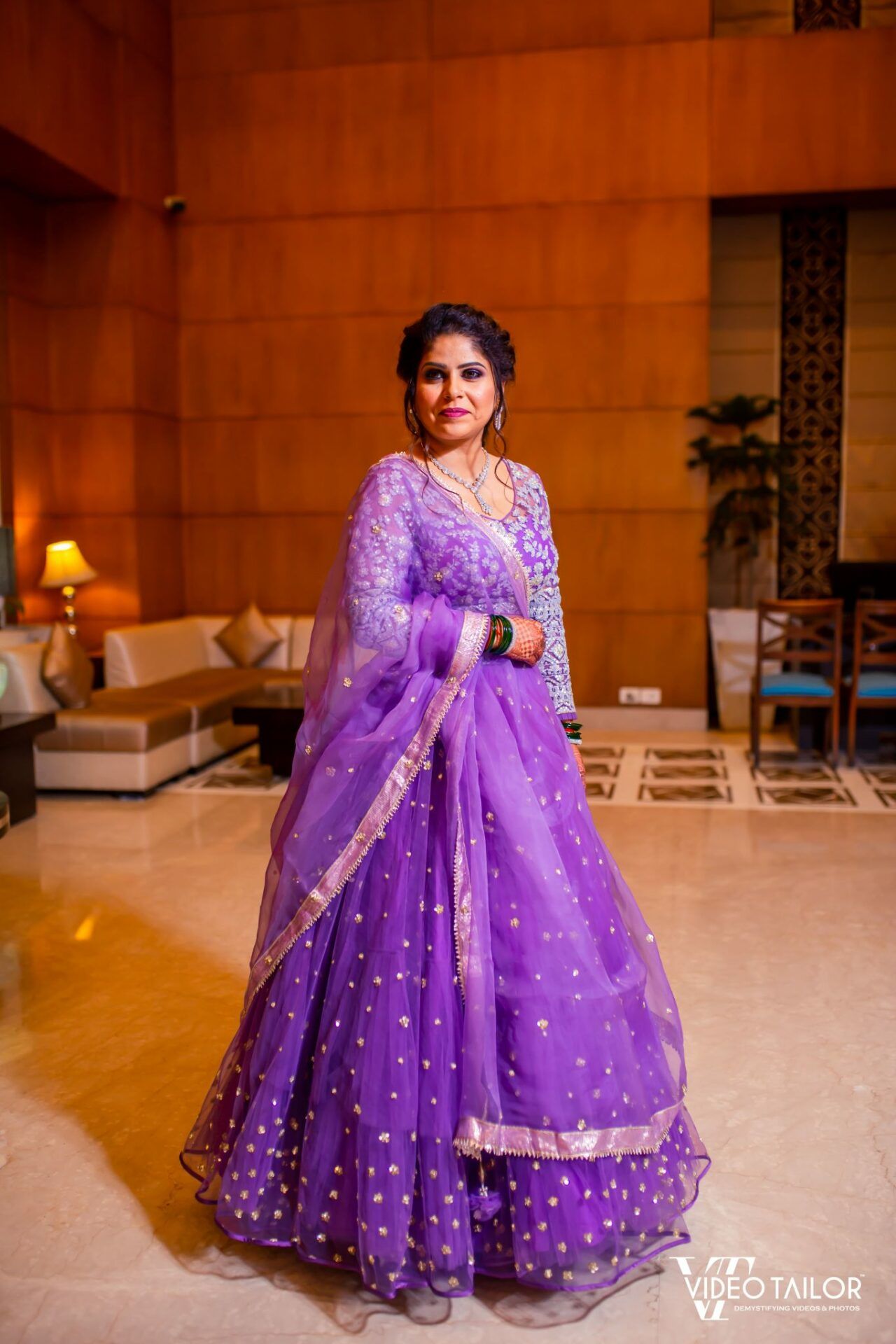 Vibrant and quirky enough to bring out the liveliness from within you.
9) STUNNING SILVER
This picture comes straight out from a fantasy wedding. Video Tailor was more than intrigued to have shot this mesmerizing Wedding. The Roka Ceremony which was as grand as you can imagine, this silver lehenga did absolute justice to the theme and grandiose.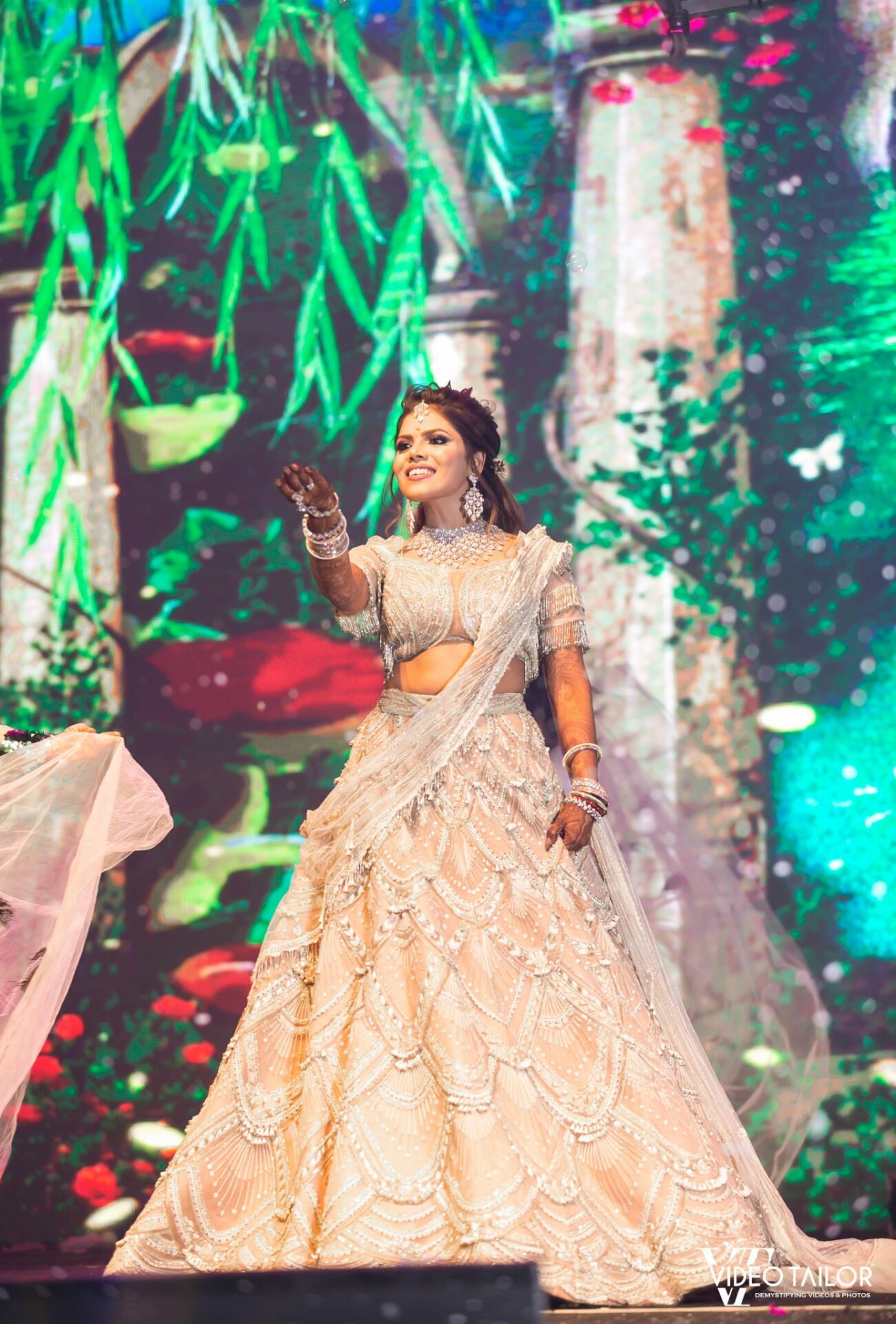 A bride in silver from head to toe, silver even with the accessories; looks like a dream.
10) AN OFF WHITE LEHENGA?
Who would have thought about a combination like this? We present to you Video Tailor's prettiest bride in the most subtle colors. An Off White Lehenga with little embroidery paired with the most simple pink colored chunni.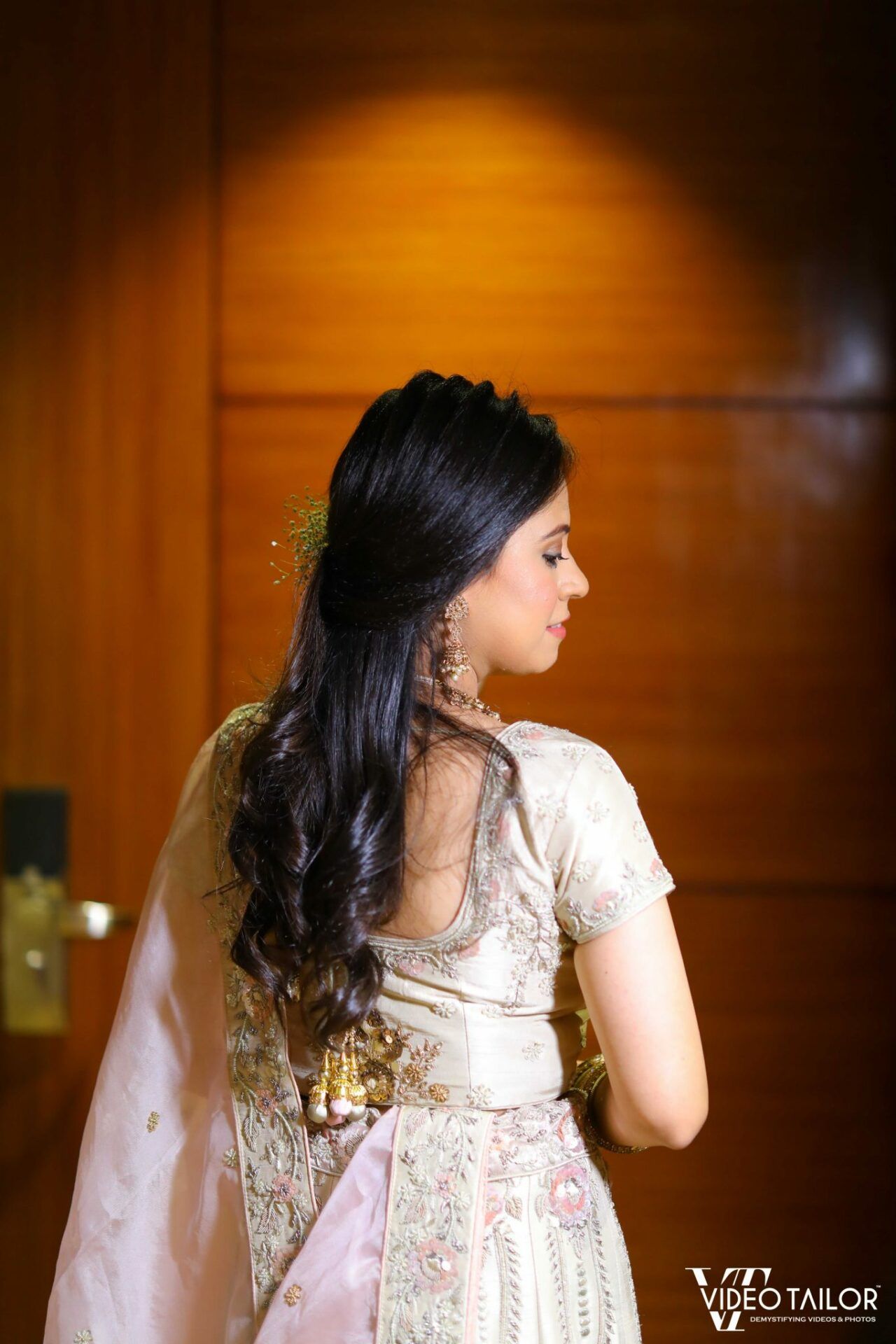 To keep it simple and precise, you can choose yourself a combination like this always.
11) SUNNY BRIDE
Believe it or not, Yellow is the new Red in the wedding rituals. Our charismatic bride proves us so. The yellow is the most suitable for the occasion and it makes a huge impact.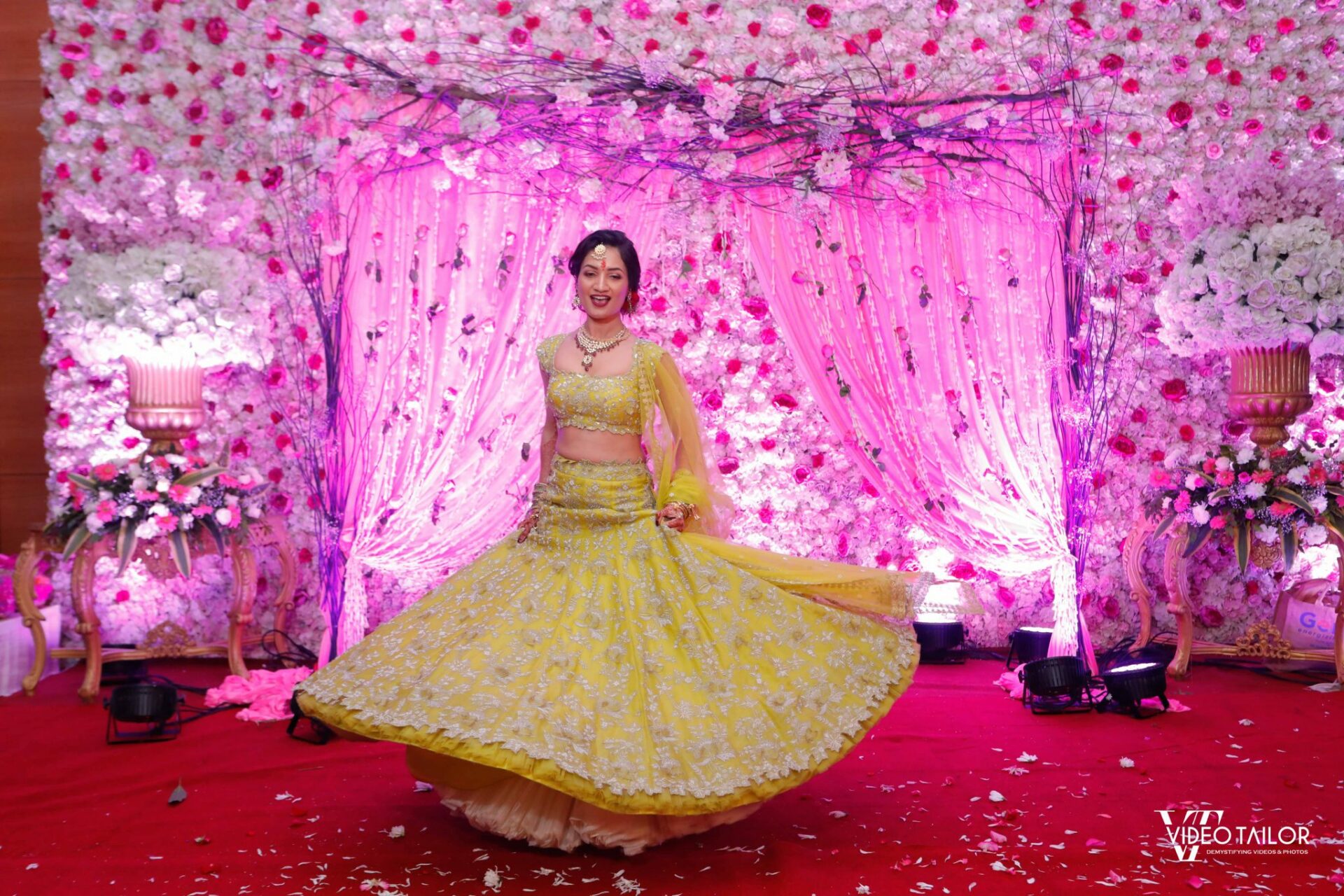 12) NUDE COLORS ARE IN
The most appropriate colored lehenga for the Indian skin tone is a Nude Color. Look how exceptional our bride looks in this Roka Outfit. We cannot take our eyes off at all. While choosing a lehenga, consider the tones of a NUDE COLOR PALETTE.
13) THE FAIRY BRIDE
By now you are aware of the fact that fairytales do come true. Make sure you live it like that. To disguise yourself into a princess, take inspiration from our bride. She chose a pink colored gown for her Roka Ceremony.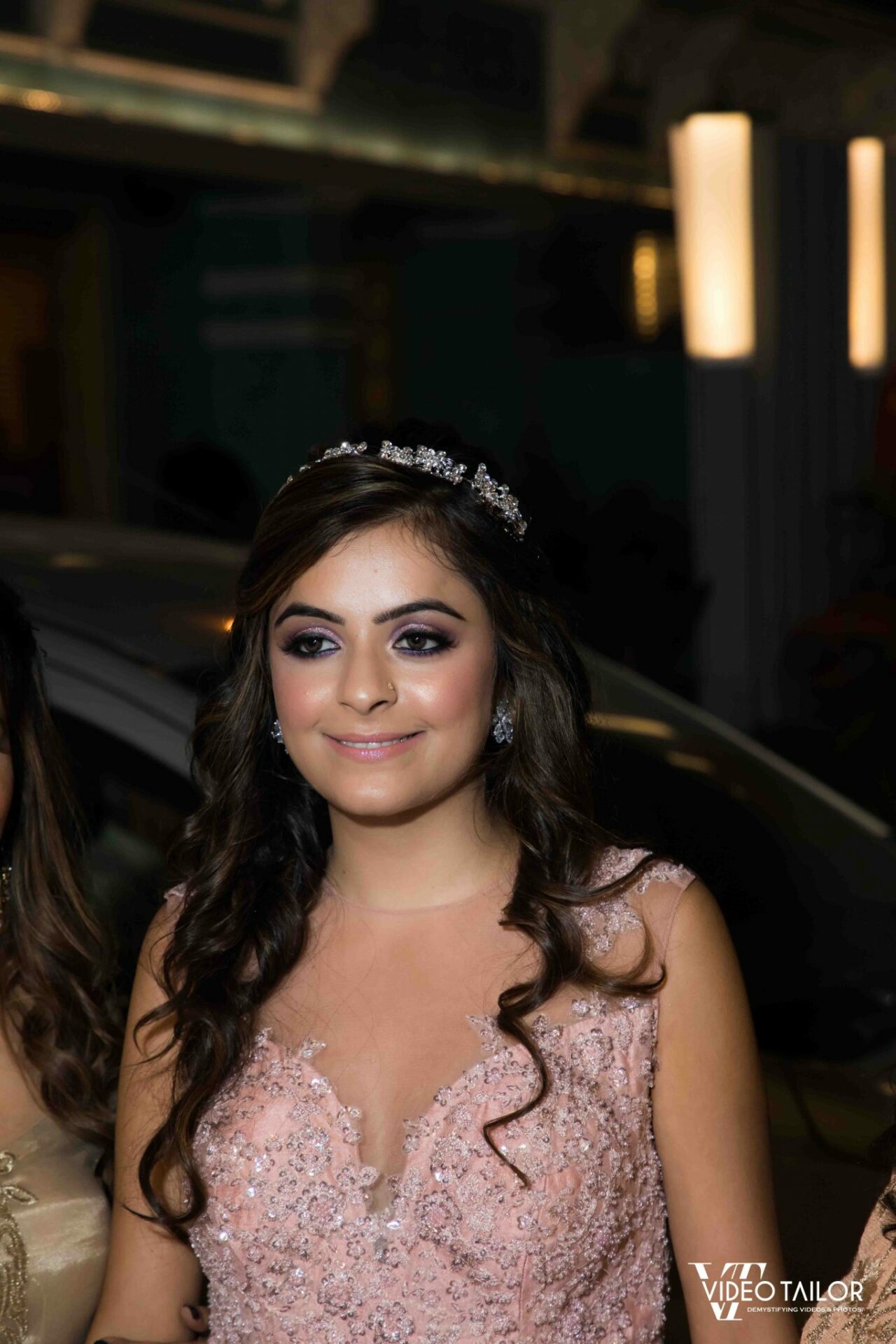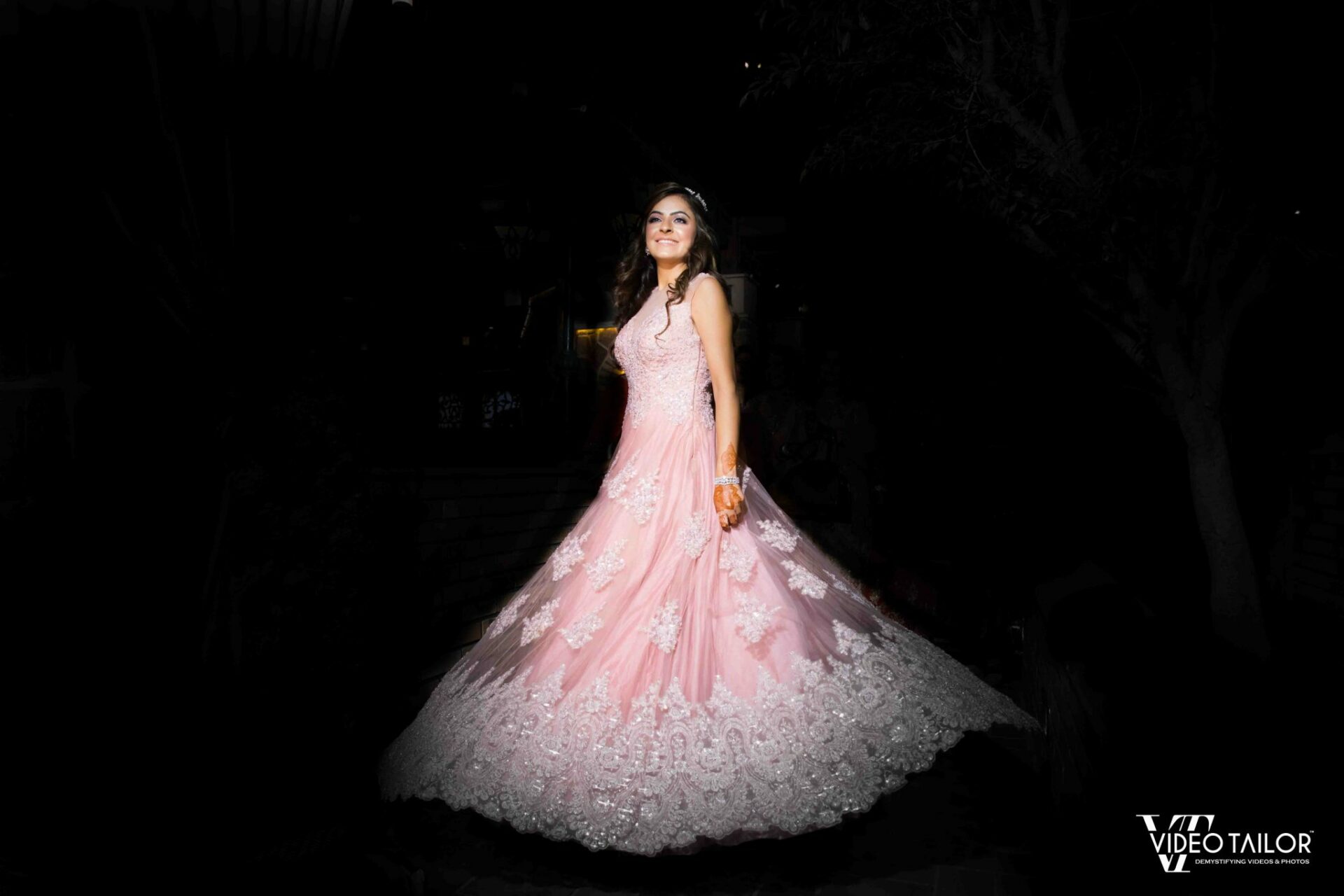 Feel free to ditch the lehengas and Anarkalis and choose Gowns for a more modern outfit; twirl around in excitement like her.
14) PALE PURPLE ANARKALI
Anarkali's not only work as the perfect backup plan but you can prioritize them anytime. At your Roka? YESSS!!!!!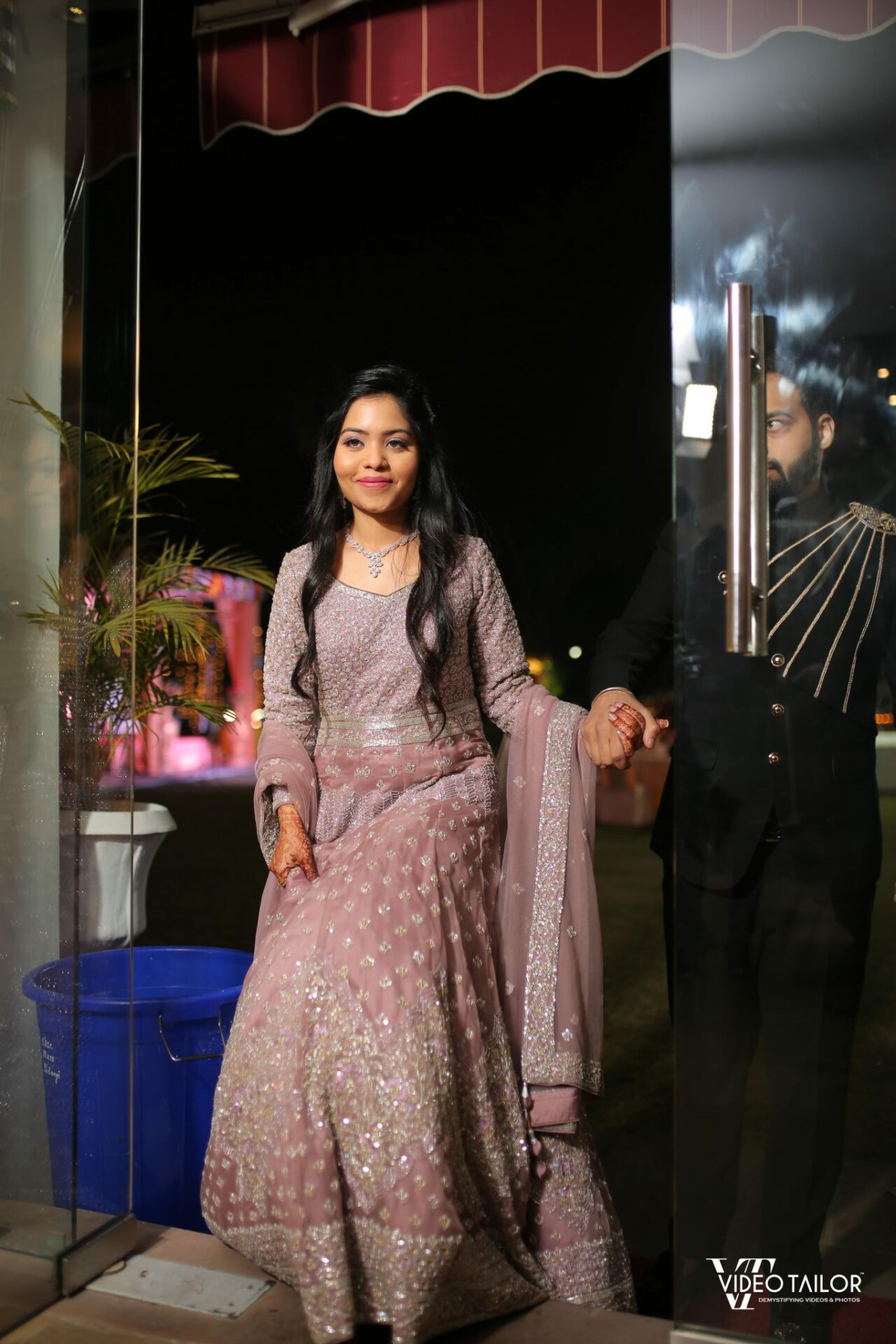 Glam up your Anarkali's like our bride in this image has. With minimal colors and accessories this outfit has glammed up instantly to set some outfit goals for everyone else.
15) GOWN IN BLONDE
Dreamy and prepossessing enough to possess all the eyes at the venue. A different and unique colored gown for the brides who would wish to stand apart from all the other brides. With cold shoulder sleeves to decorate the mood of the gown, decorated further with beads all over.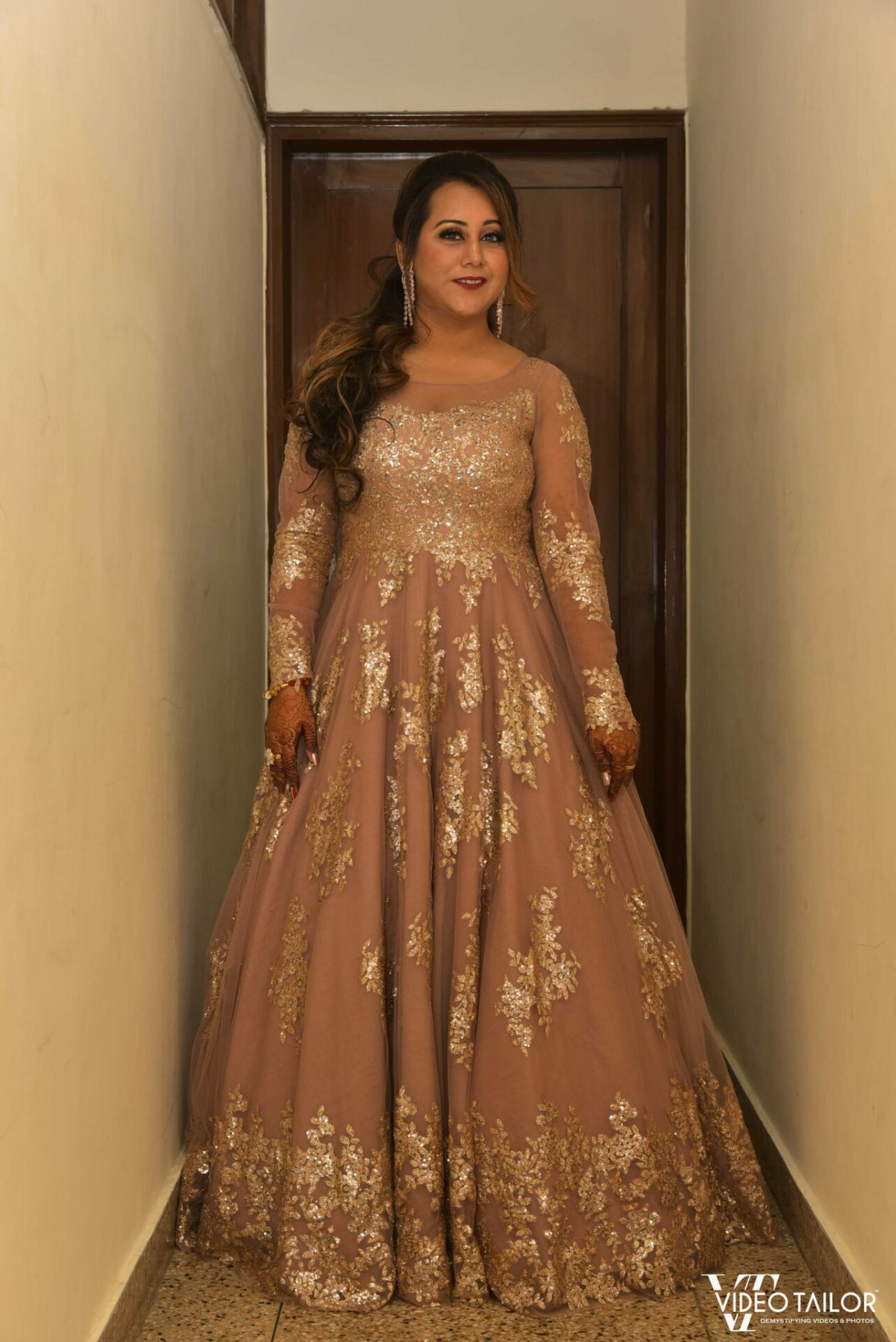 Winning and pretty on the rocks. Cheers.
16) FLORAL EFFECTS
This light blue gown with floral pink colored embroidery is something you have to take into consideration while choosing the best outfit for yourself.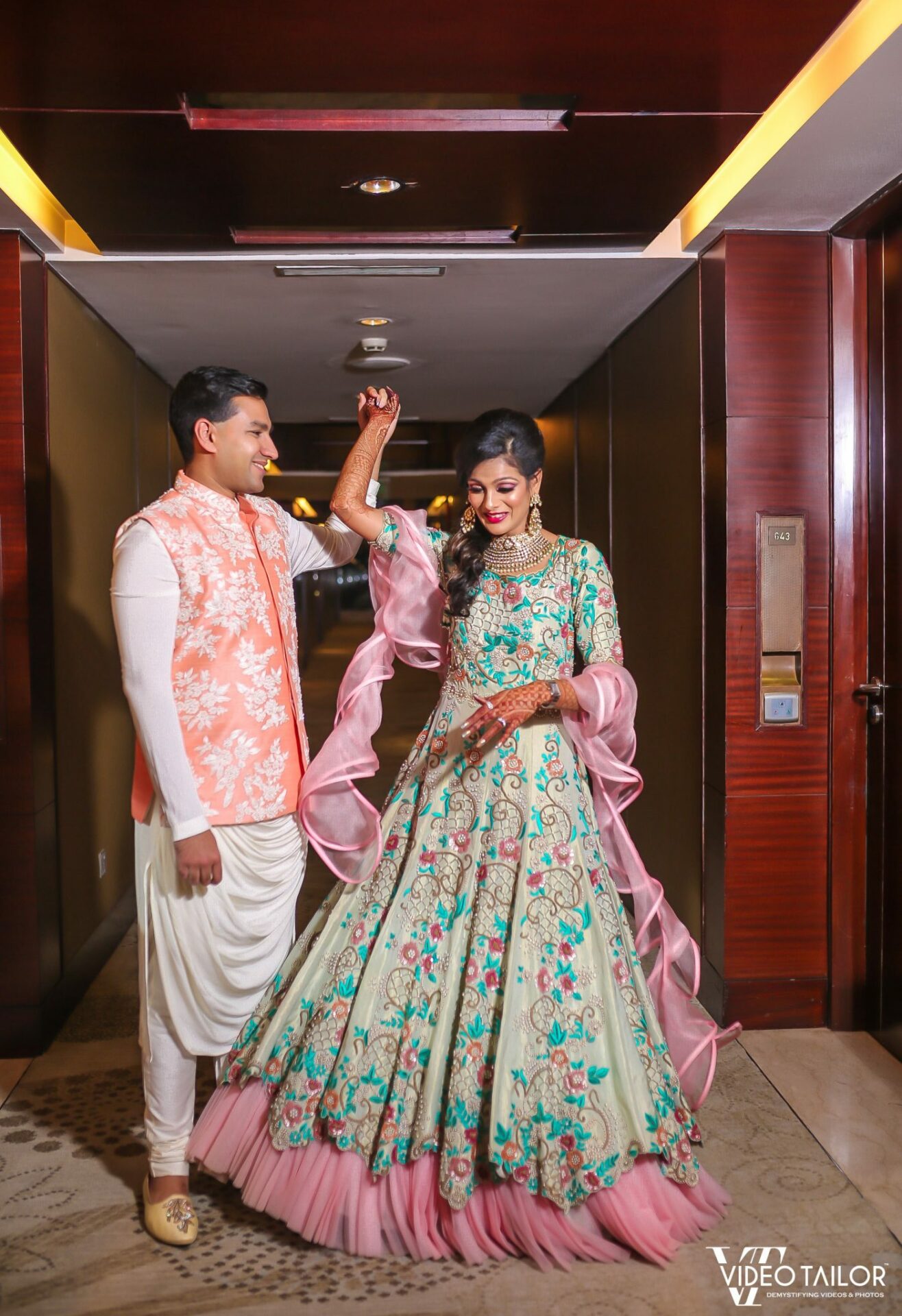 17) EMBROIDERY AND MIRROR WORK GOWNS
Heavy embroidery on the blouse and mirror work on the skirt part of this gown will make anyone fall head over heels for you. A modern bride with the traditional embroidery on her Roka Outfit with a red lipstick is fanciable and fabulous.
These were some of the Roka Outfit Inspiration From Video Tailor Brides. These brides were captured in their truest emotions and lovely outfits by Video Tailor. We make sure our services bring out the best of the pictures from any or every ceremony at a Wedding or a Pre-Wedding. We believe this day is as special for us as it is for you. If you are getting hitched anytime soon, Contact Video Tailor today.