Best Online Wedding Planning Tools for Modern Couples
May 19, 2022
7 Best Online Wedding Planning Tools
In this modern world, we prefer to use online tools for day to day work, whether it is booking tickets online and comparing finances to stock trading and editing write ups.
So, why not to use online wedding planning tools. If you are coming up with a popular hashtag for your wedding, providing charging booths at your wedding and an area for kids to play games online then voila you have tech-filled nuptials.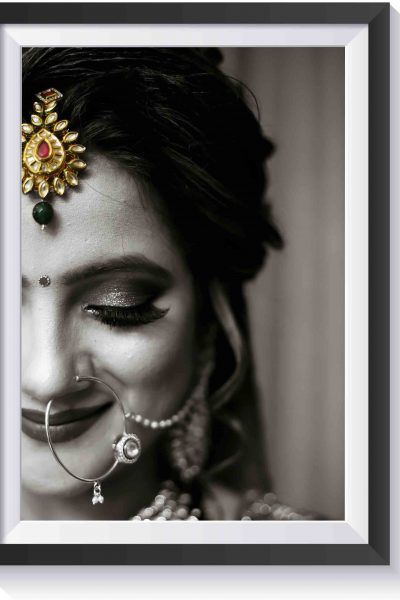 Tech can diffuse at every part of the wedding may it be planning events surrounding the big day like photography, destination, seating, attire etc.
Let's talk about Pinterest, we all know it has been a blessing to us when we have to get inspiration for the wedding while Instagram is helping us in grasping the vender's style. And let's not forget the wedding blogs which is helping us to see the work and make up our minds.
But what about the other main thing? After looking up for the ideas, inspiration and advice, let's get down to the main work of planning the big day.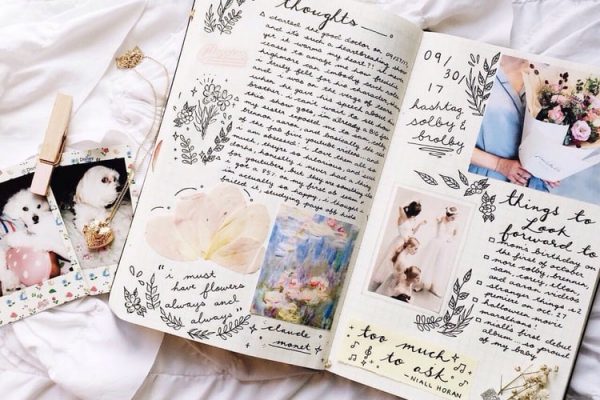 Image courtesy – WeHeartIt
The internet has been gifting us with so many great digital resources for planning weddings. Many of which are affordable, or completely free. But with so many options comes the responsibility of selecting the best.
So, the big question arises, what to choose? Who is the best? Is our choice tremendous or not?
Worry not folks, we have got you covered. Below we lined up some of the best picks of wedding tools and tricks for you that you can choose while still having a life.
1) Google Drive
Isn't it challenging to keep up with bulky folders and heavy binders? Strenuous, isn't it? We have brought you the perfect solution – Google drive. It not only helps you to keep track of all Excel spreadsheets, Word documents, PDFs and photos but helps to access, share, view, and edit at anytime you want with just a Gmail Account. Want to check your guest list, vendor contacts, budget, or decor during a venue walk-thru? Need to share essential details with husband to be, parents or planners? With google drive, there you go. Keep all of your wedding files together in one digital space.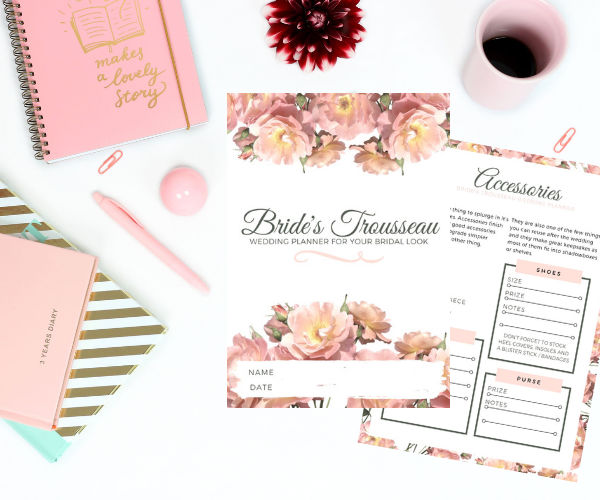 Image courtesy – Heili Bridal
2) Social apps for inspo
Dear brides', do you lack to get directions on where to start planning? Worry not fellas. These apps are all you need to get your groove on!
a) Pinterest
This app doesn't need any introduction folks. You can just get lost, really lost (I mean it!) scrolling through Pinterest for wedding inspiration. Just a quick search and you'll be able to view all color palettes, photography, dresses, food and everything in between. This app helps you know what is trending and allows you to make pin boards of anything you like or wish. Furthermore, you can make secret boards that no one can access and even share these boards with your sisters and BFFs, so you all can pin things together without revealing to anyone.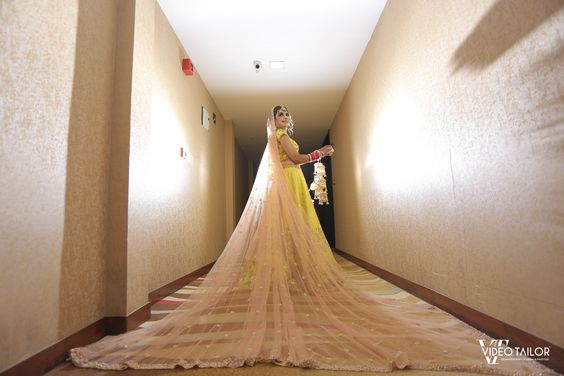 Most of us have seen headlines or blogs with titles "cringe-worthy wedding shoots" and "most embarrassing wedding shoot ever." You may have seen these photos and must have had a great laugh. But what if this happens with you too? To avoid these embarrassments, why not just look up to some Insta worthy pictures on Pinterest by none other than our dear Video tailor.
b) Instagram
Don't you want to look up what the trend is? Want to look and post pictures like the Instagram influencer you stalked for hours? Instagram is your go-to social app for answering these queries. You see & explore the best wedding photos and may get inspiration from them.  Instagram still stays the best social site for looking up for inspiration and different vendors and their works. Check the photographer and the wedding planner your favorite influencer hired on their big day and contact and explore their page to see if they are perfect for you or not?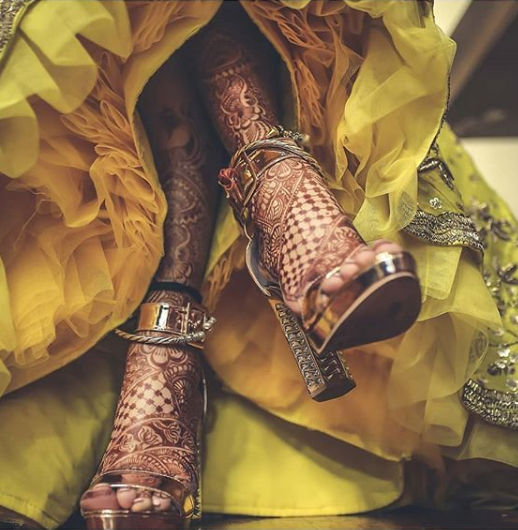 3) Wedding Website Builder
Not interested in answering up the calls, emails, and text messages on your big day? The wedding website builder has got you covered. Building website allows giving all necessary information regarding the wedding to invitees and guests who need to plan and prepare for the day. They are the modern day essential for almost every wedding, providing every detail they need. This app is a timesaver as it helps to streamline communication, which saves hours.
This app can also be used to share your love story, introducing your bridal party, your pre-wedding shoots, and your theme for your upcoming event. In short, it's a full-pack app which helps you to communicate and share.
Furthermore, we, Video Tailors provide you with the app to build up and arrange your wedding plan free of cost. So, forget the hustle of planning your big day by the old fashion way and go digital.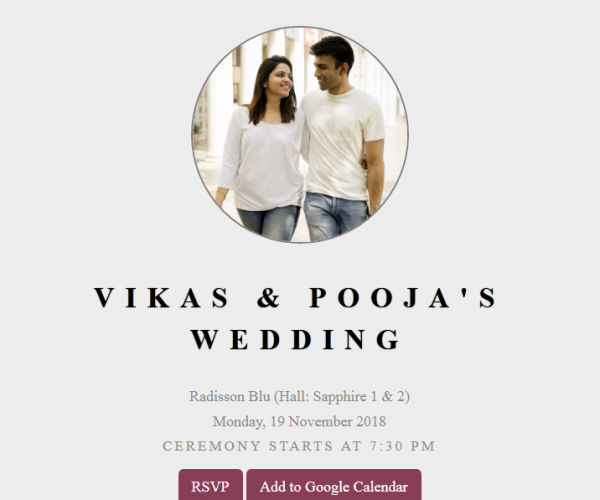 4) All seated
Are you having trouble deciding your seating plan? Is it giving you a severe headache? We are listening to you folks. All seated is a godsend app for you to solve all your queries related to the seating plan. This online tool allows you to create your very own floor plan to scale with the ability to customize dimensions to suit your venue and furniture. You have to send the All seated a picture of your venue, and it will deliver a 3-D rendering of the space so that you can digitally set out tables, chairs, DJ, bars and other furniture and assign places as RSVPs roll in. Share it with your vendors the arrangement so that the room is set up as you wanted.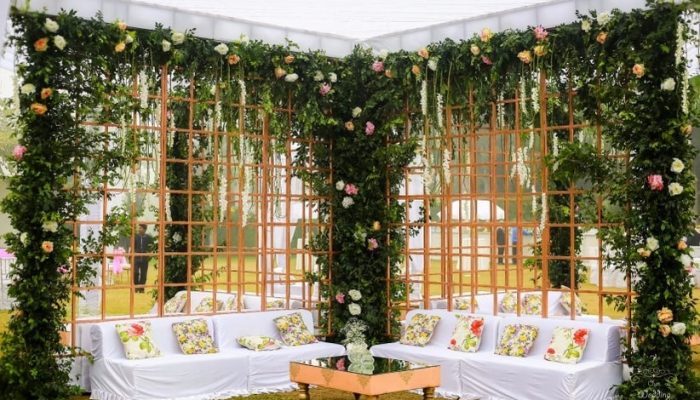 Image courtesy- WeddingWire.in
5) Facebook Recommendations
Are you looking up for some cool stuff to do near your wedding location? Facebook is here to rescue you, my dear. Facebook has been around for what seems like forever. With the new feature that is Facebook Recommendation, your guests can now tap their network of friends to find cool stuff to do near your wedding location. Now, when you write a post asking for suggestions on a local place on Facebook, you can turn on the recommendations so that your friends can comment on the ideas.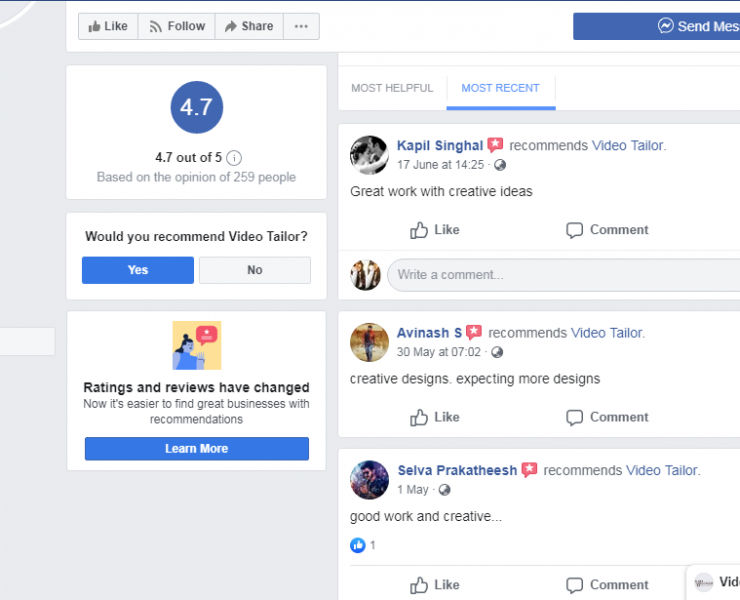 You'll see all the tips mapped up and in one place. Moreover, you are getting recommendations from the people you trust. For example- you are looking up to things to do while in Bali, you can ask from friends; similarly, if your friends want to visit places near your wedding venue, they can do the same.
6) Budget Calculator
Calculating the budget can be stressful and confusing, especially when it comes to breaking down and allocating the budget between each supplier. Video tailor provides an Online Budget Calculator to estimate the distribution according to you.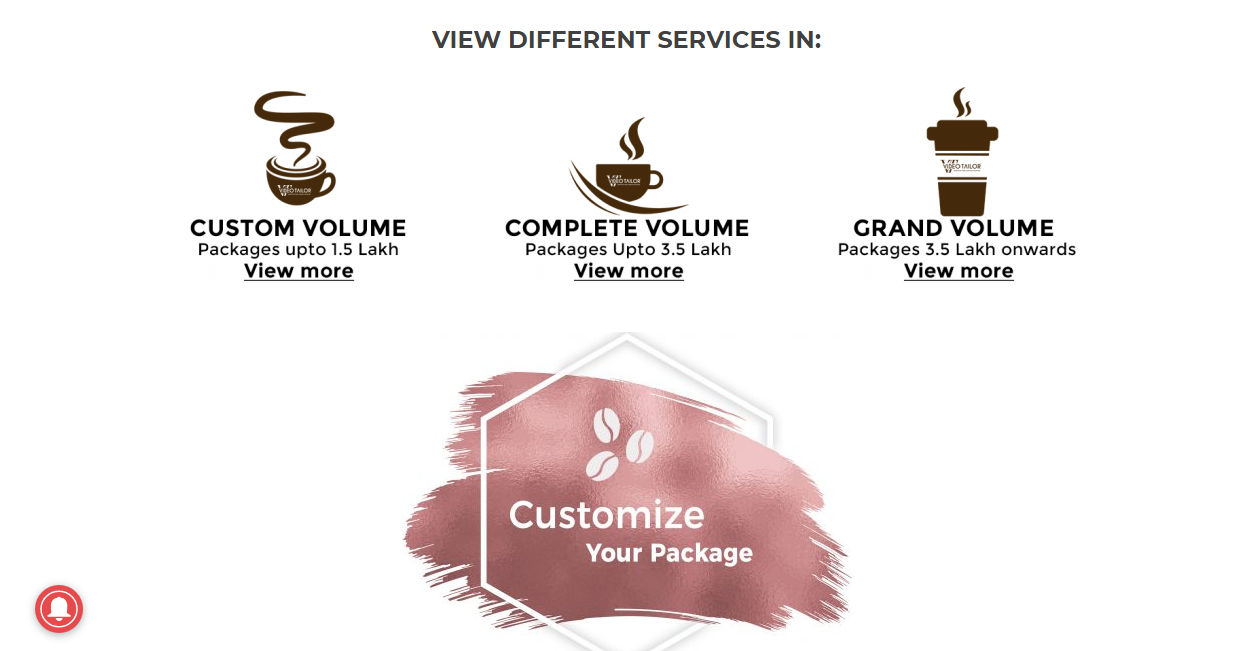 We provide you with different services of wedding photography of varying budgets, and if you want to customize the package on your own, we offer you with the budget calculator too. It is a helpful tool as it takes away the guesswork and provides you with estimates for each element of your wedding. Enter your overall budget, and ta-da the calculator will give you a rough estimate to help you allocate your funds accordingly.
7) Wedmegood
Wedmegood app and website is a lifesaver app and site as it lets you browse endless photos, shortlist, and decide the perfect vendors, contact them on your behalf and view their prices and reviews given to them.  Moreover, it recommends some tips and tricks for you to determine what is better for you and what to do and what not to do while planning your big day. In short- it helps you to settle on a plan of action effortlessly and allows you to share it with your fiancé and parents. Install it now, if you haven't installed it yet!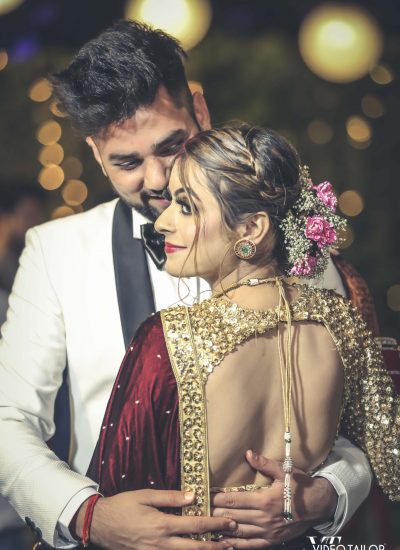 Similarly, the website also provides the same benefits as the app offers you. Video tailor is on the list of vendors in Wedmegood with five stars.
I hope this article helped you to find answers for what you were looking for. All these tools and tricks will help you to plan your wedding with ease. Do share your thoughts and views in the comment section below. If you are confused about the wedding planners, then go check out our website and head over to our blog for more wedding planning tips.