Top 10 Pre-Wedding Outfit Ideas for 'HER'
October 20, 2022
Top 10
Pre-Wedding Outfit Ideas for 'HER'
Pre-wedding photoshoots are special and so are your pre-wedding outfits. Selecting the best outfits for the shoot can be very tricky and confusing. Therefore, it's always suggested to consider the shoot location and the weather while selecting your pre-wedding shoot outfit.
Also, be it a casual outfit or a fancy one, we've listed down the best options for you.
The following recommendations are trending and can be your go-to-outfit idea.
1. Saree not sorry
Sarees are never out of fashion and what can be better than getting a chance to live your bollywood dream in a beautiful draped saree with a falling pallu? You're always good-to-go in Indian as your pre-wedding outfit.
2. Comfy Clothes for the Win
Ace the casual look with comfortable, cool, casual wear by pairing up a decent t-shirt with a denim jeans or go with the pajama look (for indoor photoshoot) making it seem like a simple and minimal pre-wedding outfit for you pre-wedding shoot.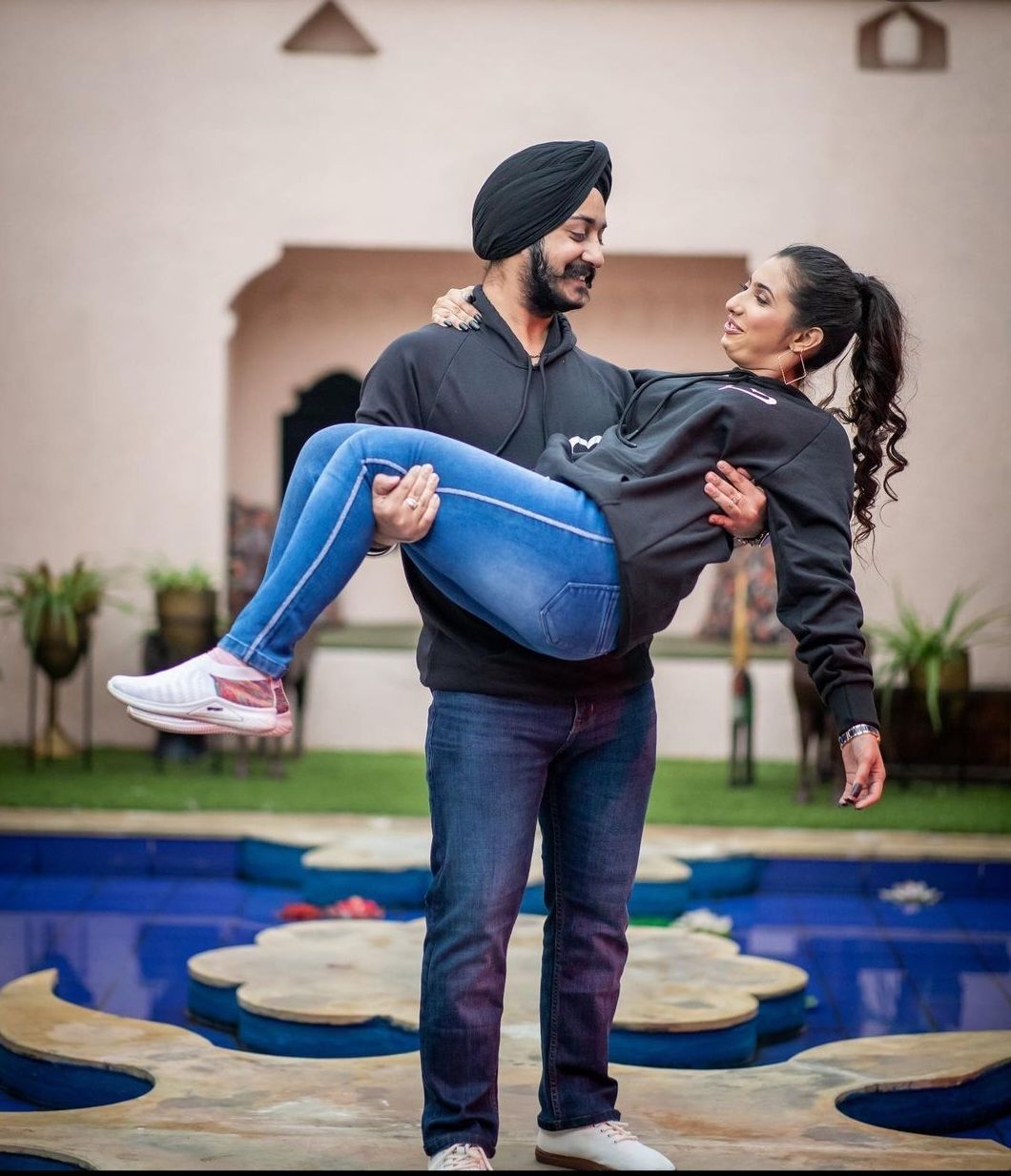 3. The Dreamy Flowy Ruffle Gown
Ruffle gown is the most trending pre-wedding outfit these days. It's offers a wholesome princess vibe, a lot of charm and a glam look. Every bride-to-be should get captured in a flowy gown making herself look exceptionally attractive and gorgeous.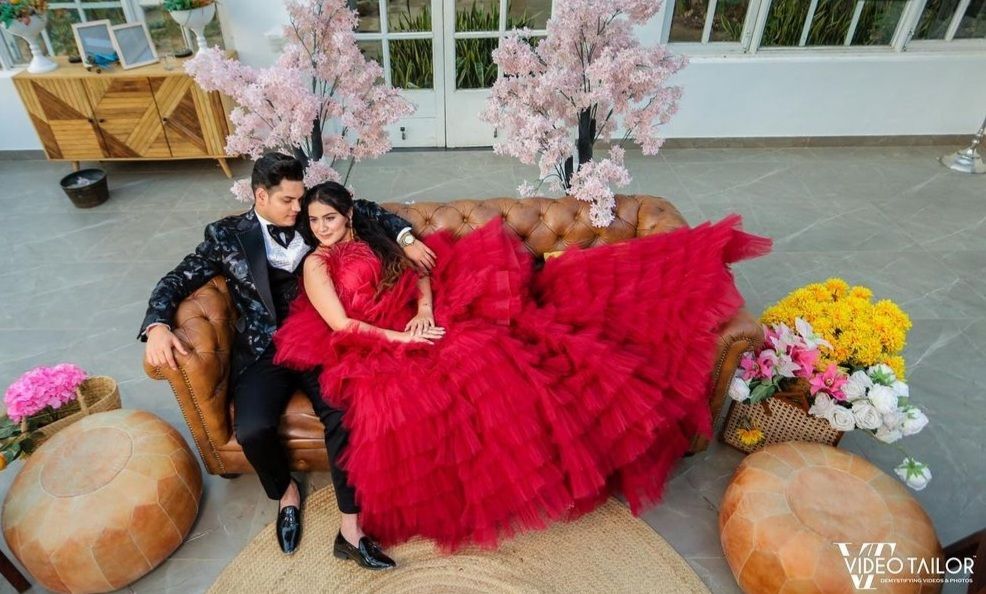 4. A Classy Midi Dress
A short and classy midi dress is an excellent pre-wedding outfit option to glam up your doll-like look for a cute couple photoshoot. Without putting much effort, this outfit can create a very admirable look. Hence, it's a must try.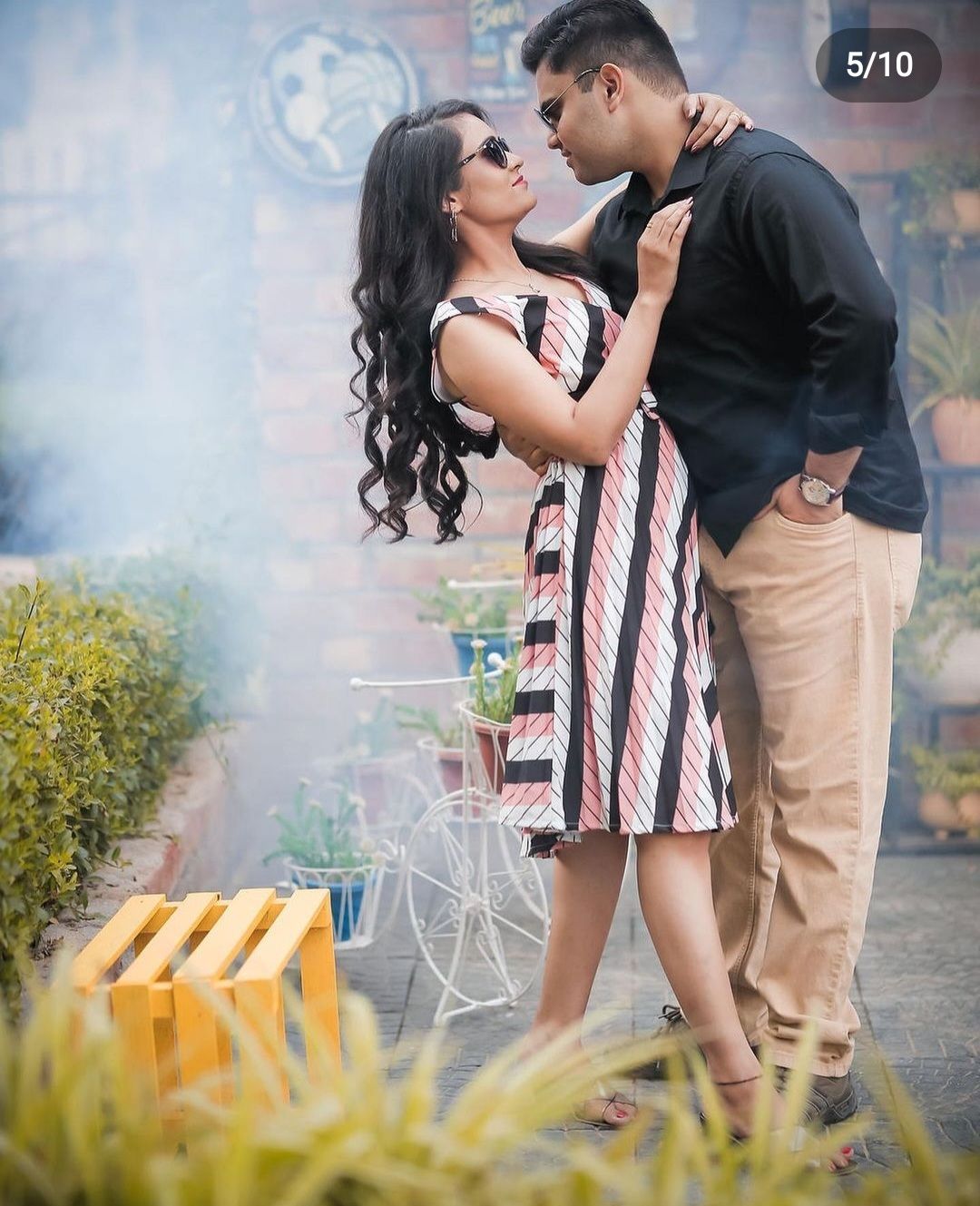 5. Anarkali/Lehenga
If you're shooting in a holy place like a temple or an historic architectural location, anarkali and lehengas are the most suitable pre-wedding outfit options to go for. It will provide the much royal and cultural vibe to your final pre-wedding video and portraits.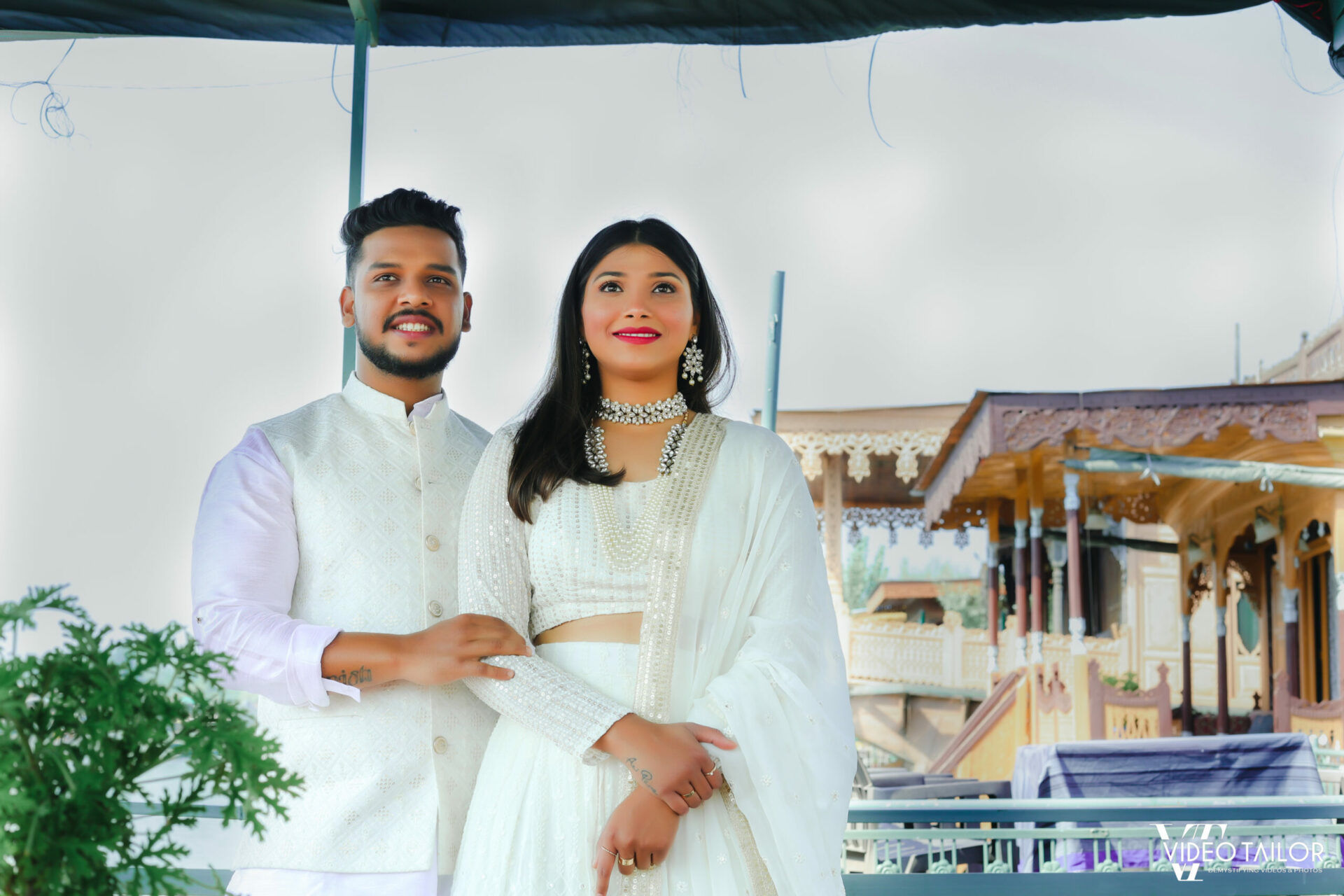 6. A Summer Floral Dress
Floral dresses radiate the most adorable vibes and looks super chic and elegant. If you want to add some charm and elegance to your pre-wedding outfit game, go for a beautiful ditsy floral printed dress with some pastel colours and you have to most beautiful pre-wedding pictures to drool on.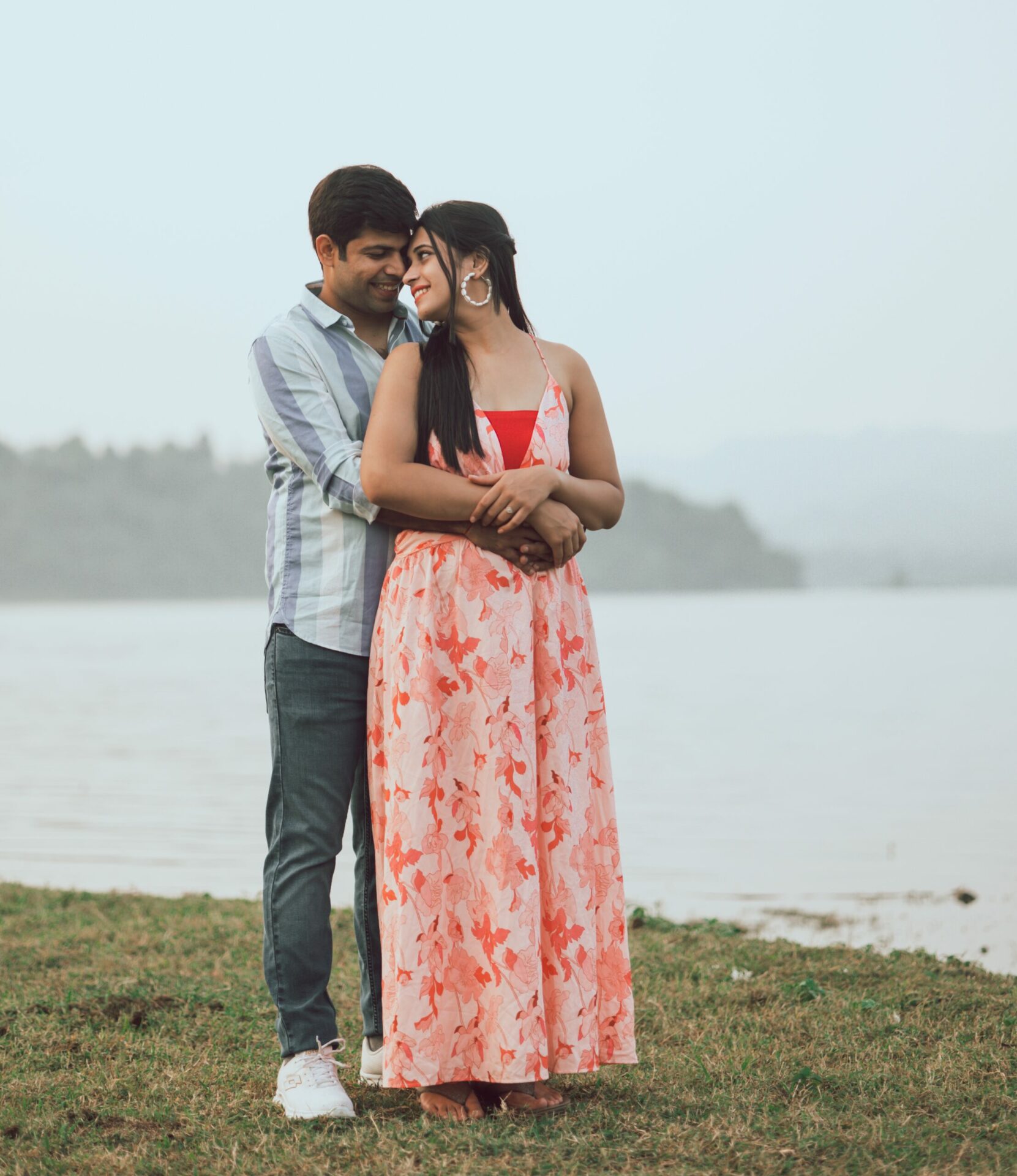 7. Get Sporty
Get your active wear pre-wedding outfit ready when playing games (indooor/outdoor) as a part of your pre-espousal shoot. Opt for a customised active wear with your name printed on it to make it look cool and interesting.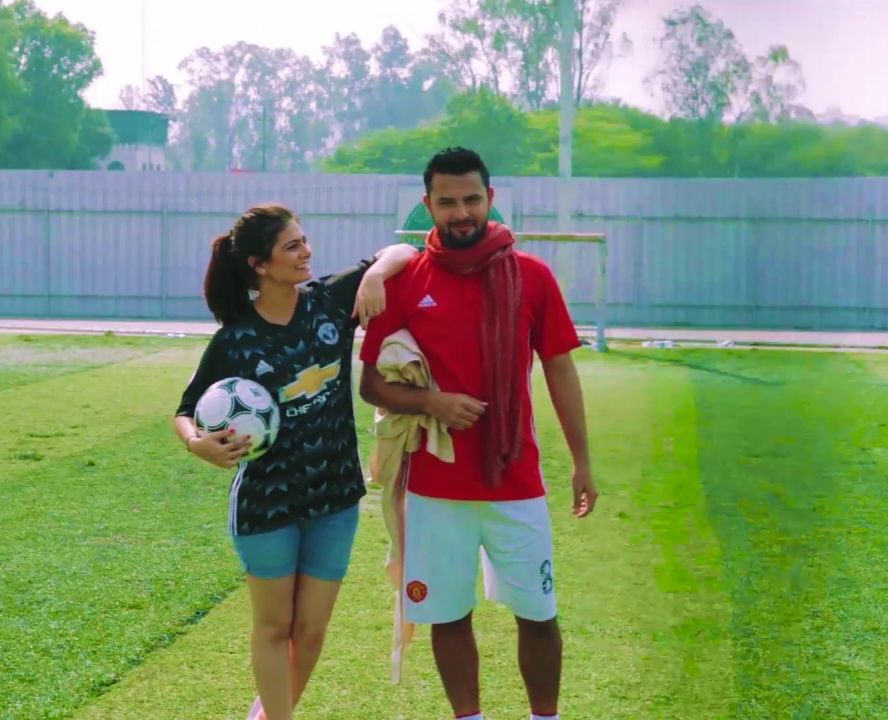 8. Patiala Suit
If you want the much fancy and traditional punjabi vibe from your pre-wedding clicks, you can go for a patiala suit with paranda braid as your pre-wedding outfit. It is a good option for a shoot in the farms, fields or any open area around greenery.
9. A Cute Sundress
A Sundress looks very elegant and romantic. This outfit is undoubtedly every girl's wardrobe choice when going for a vacation near the beach. If you're going for a pre-wedding shoot in a beach location, it should be your best pre-wedding outfit pick.
10. Maxi Dress
This category of dress can be a great pre-wedding outfit pick which is also available in various prints, designs and patterns. Also, it never fails to make you look classy and elegant providing a sleek and slim shape to your figure.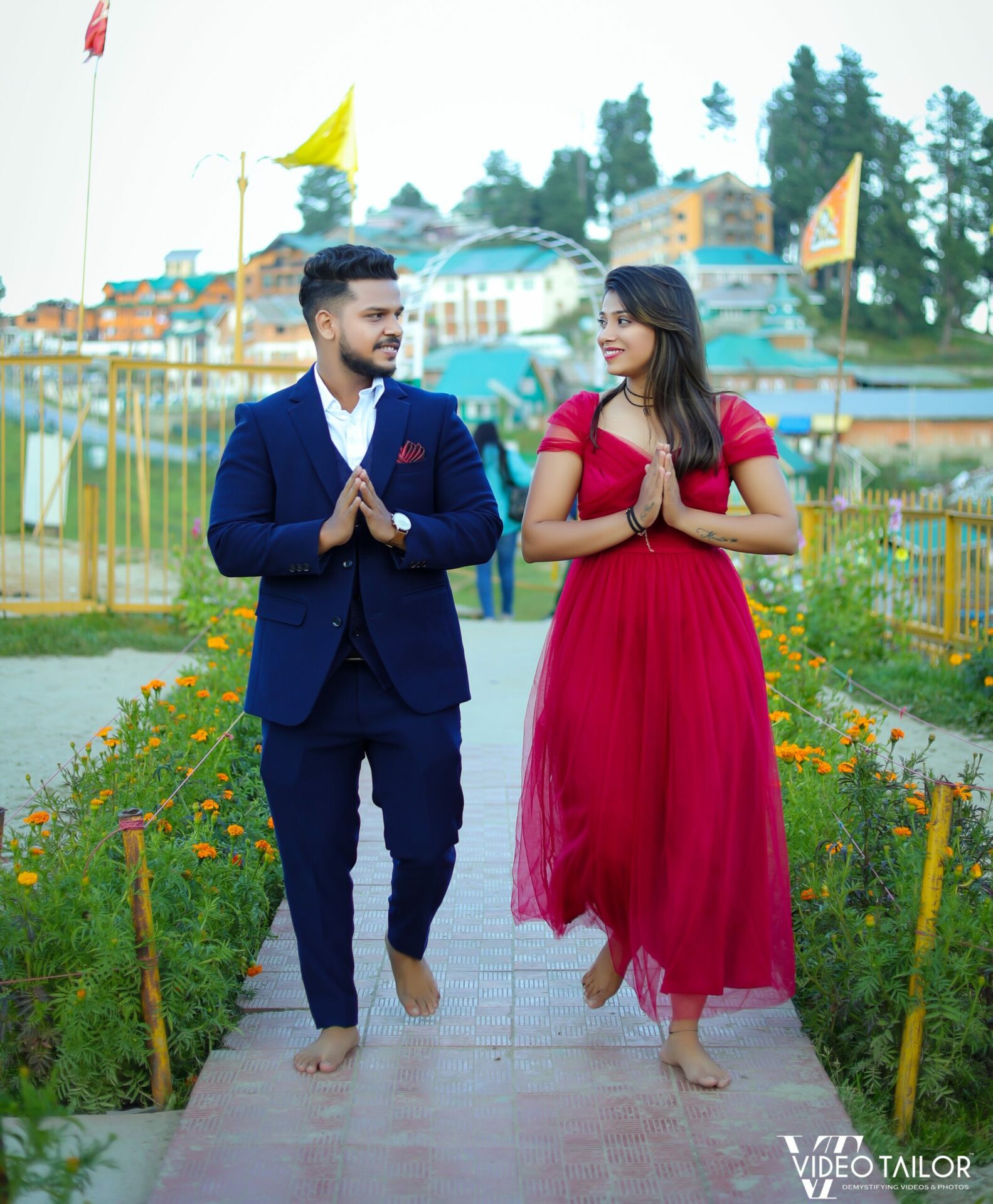 Now you have a perfect inspo for your pre-wedding outfit. If you're camera conscious and not sure how to pose then you might want to check out our blog about Top 10 Cool Bridal Wedding Shoot Poses. If you found this helpful in anyway then make sure to follow us on instagram.