Rajasthan- An Ocean of Pre Wedding Shoot Locations
May 10, 2022
Rajasthan Pre Wedding Shoot Locations :
What better and how to get your pre wedding shoot done in a royal suite with wide and lavish locations that will make you look like the couple of good times! For those who are looking for a larger than life pre wedding pictures, there are places in Rajasthan which won't let you down in any case.
From sassy and classy venues to the typical Bollywood poses,  get everything you've imagined at the wheel.  Scenic views with the traditional Rajasthani architecture are not less than what you've seen and heard in fairy tale weddings (like if you are into an iconic coach)!
There are several places which provide pre wedding shoot on their respective locations. But the confusion goes of how to choose the best venue according to your taste. We've sorted that out and here is the list of top pre wedding shoot locations in Rajasthan with their respective characteristics. Go book your destination now !
Check out these Rajasthani pre wedding shoot locations listed below:
1. Udai Vilas (The Oberoi ), Udaipur
This five star luxury hotel is situated in Udaipur  on the bank of lake Pichola. A wide 50 acre campus with various natural backdrop will give the pictures you will cherish for life.
I will beat around the brush about this place without any doubt. You will have your own definition of 'what is good' when you plan to get your pre wedding shoot done there.  Ayaan Mukherji's Y.J.H.D and James Bond's Octopussy was shot there (read this fact only if you are a movie freak)!
Positive

Negative

Pricing

Video Tailor Rating

Video Tailor Tips

The lakeside setting is enormous and beautiful. Very charming and helpful staff.

The lunch to the wedding couples is complimentary.

Helicam or drone photography is strictly not permitted.

Boats or Jetty areas are not available for photo shoot purpose.

They charge around 1,50,000 for a pre wedding shoot.

4.7

The early morning shot turns out very

Beautiful because of vibrant backgrounds and lakes.
2. Fairmount, Jaipur
Royal and vintage are the terms which will revolve around your mind when you go through this location. This is a five star hotel situated in Jaipur, Rajasthan which serves as one of the finest location in Jaipur.
You will be welcomed by drummers playing and showers of rose petals falling from on of the balcony which definitely make you feel special. A composed shot in the lawn is trademark shot over there. Definitely a place to be watched out if you are heading for a pre-wedding shoot in Rajasthan.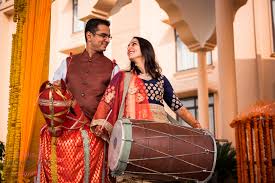 Positives
Negatives
Pricing
Video Tailor Rating
Video Tailor Tips

The ambience & staff service is at

its best. They provide complimentary lunch to the wedding couples. This place

Is probably the best in Rajasthan.

It is not at all budget friendly as the rates are very high. In some specific

Areas, shooting are prohibited.

They charge around Rs. 2,00,000 for the
photography & videography
and 3,50,000 for both shoot and one room.

4.5

Drone view photography is spectacular.
3. Neemrana Fort
Built in 15th century, this fort is lying on a mountain and will never fail to impress you with its immense and beautiful architecture. Its consists of antique backgrounds with wide 6 acre garden palace across the hills.
You can also plan a weekend getaway alongside the photo shoot to get refreshed. The exotic spa and suite inside the fort will do the rest. A wide angle photo capturing the view and the couple is something which we suggest will be alluring. A lot of movies have been shot at neemrana location and the you are aware of the reason now!
Positives
Negatives
Pricing
Video Tailor Rating
Video Tailor Tips
They have proper changing rooms available. The cuisine is a must to try out

When you go there. Quality staff service with proper lighting equipment.

The location is a bit far from

The city Neemrana. You have to get

the venue booked

early because weddings also happen there i.e. your booking might

Not happen on the desired date.

The charges are 30k for photography and

for both photography and videography 48k

for 8 hours of shoot.

4.3

Nights hot is a bliss over there.

Make sure you get it clicked when you go for the shoot.
4) Dadhikar Fort, Alwar, Rajasthan
A location depicting Indian architecture and history with scenic and refreshing view is what you'll get from this place. It is located between the mountain ranges and is absolute glory which results as a picturesque location for a pre wedding shoot.
Some of the rooms in the suite will give to those catchy balcony views which you have always thought in your dreams. Peacocks chirping in the backyards is a bliss! The hotel is tucked among the hills and makes for a great investment for sure.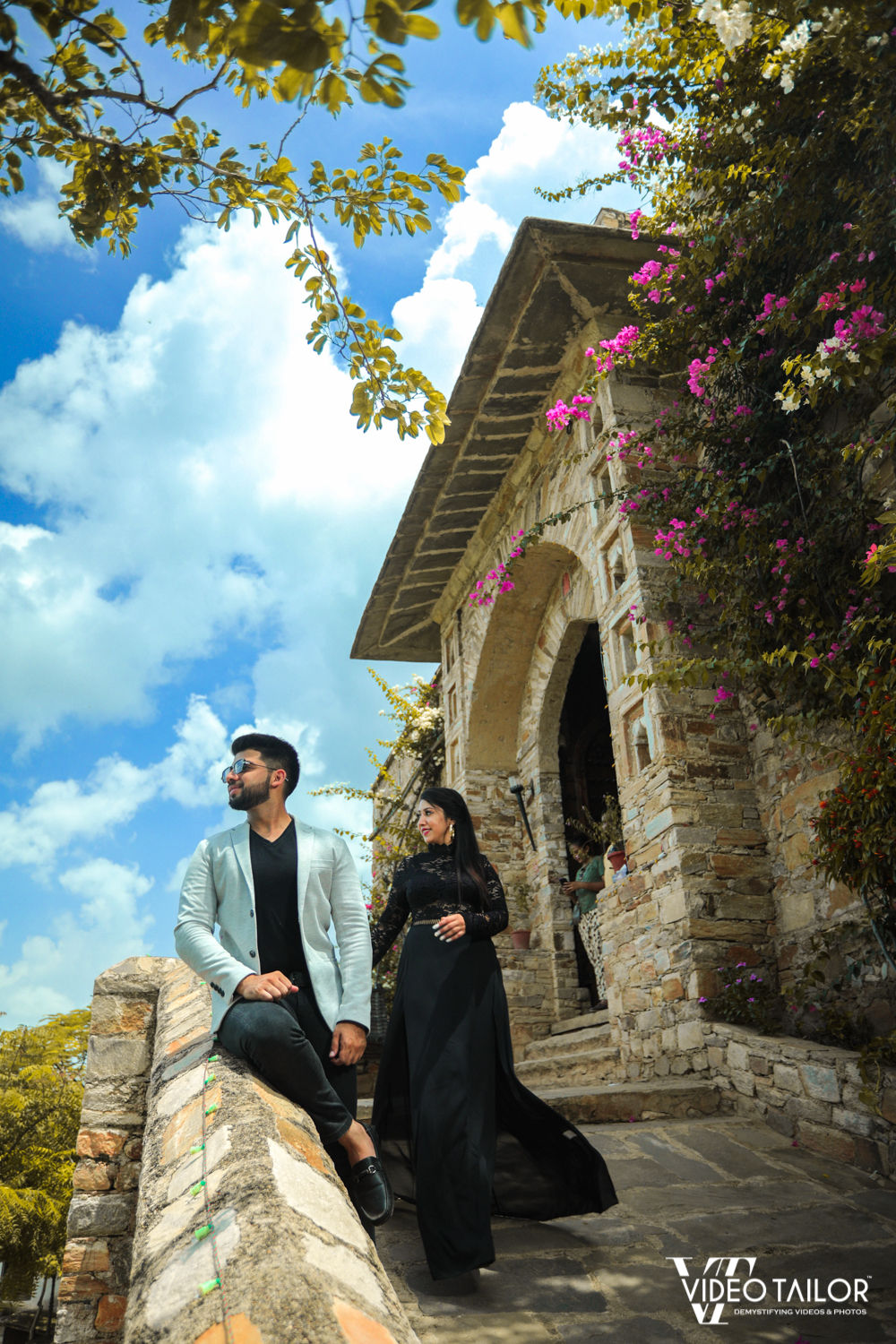 Positives
Negatives
Pricing
Video Tailor Rating
Video Tailor Tips
Just 3 hours far from the capital city

which means Delhi folks can also get their shoot done

There easily. A proper ethnic

And rustic hotel in the middle of nowhere. Budget friendly location when compared with others.

The context of all the natural backdrops

are almost similar, which means the photographer

Has to work hard to get best out of the wood.

They charge 20k for pre-wedding

Photo shoot.

4.3

Star gazing shots are rapture

For the photographer..
5) Ram Bagh, Jaipur
This palace is situated in the heart of Rajasthan i.e. Jaipur. Different backgrounds depicting different culture, this line rolls around the venue. This pre wedding shoot location is yet to be categorized in the top picks but a vintage place to check in for sure.
A mixture of Mughal and Rajasthan art is drawn on the walls of the palace which results as stunning backyard for your picture. An antique car is placed to get a royal feel and get clicked.
6) Sambhar Lake
Sambhar salt lake is India's inland salt lake situated 120 kms away from Jaipur airport. This place is recently recognised and discovered as pre wedding photo shoot location and gained popularity in no span of time.
Kms and Kms of endless horizon and the flooring decorated with sand and salt all over is the only visual you will see there. A very different and unique approach in the list of pre wedding locations. Also, this place is free of cost, which obviously matters!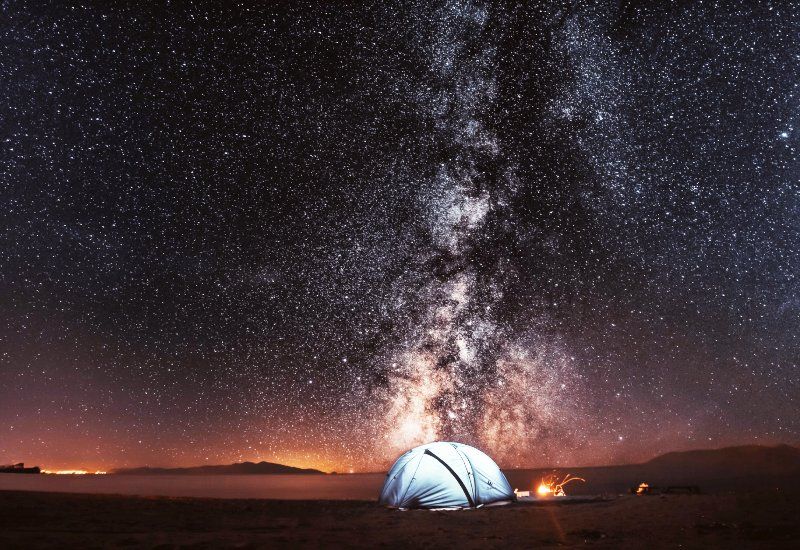 Check out the best pre wedding shoot locations in Delhi