Pre Wedding Shoot in Taiwan
May 20, 2022
A Pre Wedding Shoot in Heart of Asia
Top Destinations for Pre Wedding shoot in Taiwan are –
1- National Palace Museum
National Palace Museum is a humongous museum located in the capital city Taipei. It is a world class museum and a protector of Taiwanese and Chinese historical treasures like  paintings, calligraphies, statuary, bronzes, lacquerware, ceramics, jade, religious objects etc. Its architecture style is like of northern Chinese palace and have more than 7,00,000 artifacts and artworks related to ancient Chinese history.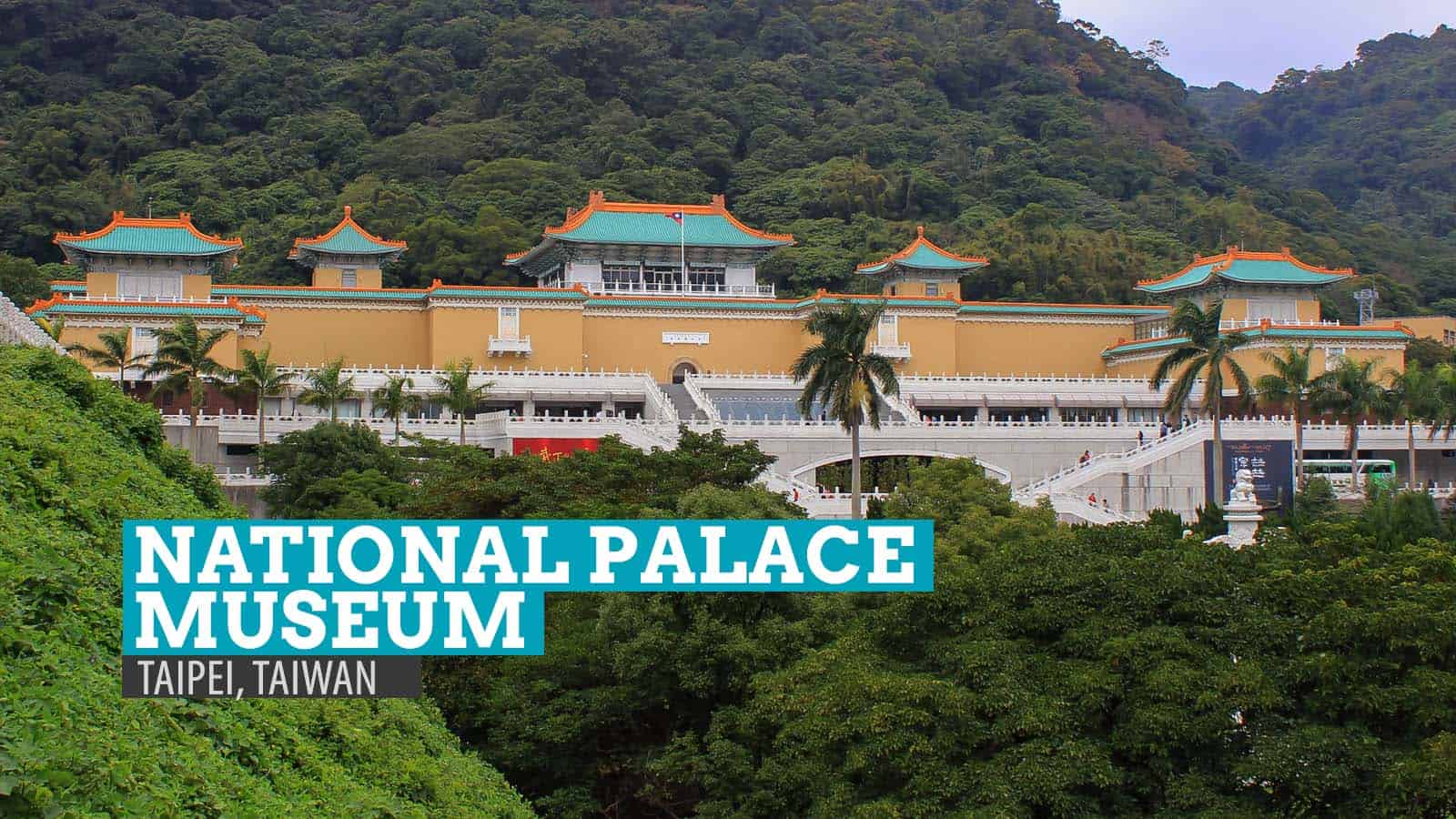 The building of museum simply resembles a magnificent Chinese palace located amidst the green lush hills under the clear blue sky. This magnificent palace and numerous beautiful artifacts and craftwork will make your pre wedding photoshoot just like your dreamy shoot.
Timing  – 8 am to 6 pm
Entry Fees- 350 NTD to 850 NTD
Nearest Airports- 45 min far from Taiwan Taoyuan International Airport
Photography and Videography – Allowed
Tip – Go for online booking
2- Taipei 101
It's always nice to have a tall marvelous structure in the background when you are busy giving pre wedding poses, hence for this we like to present you the famous, most attractive place in Taiwan, the TAIPEI 101.
Taipei 101 is one of the buildings we call architecture marvels. It was the tallest building in the world when opened back in 2004. It contains 101 floors that's why it is called Taipei 101. The building is a major attraction mainly because of it's observation deck and shopping mall.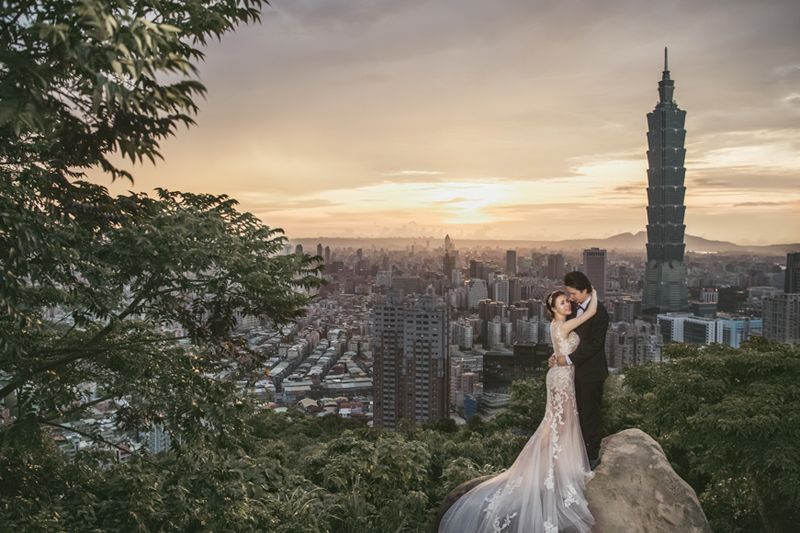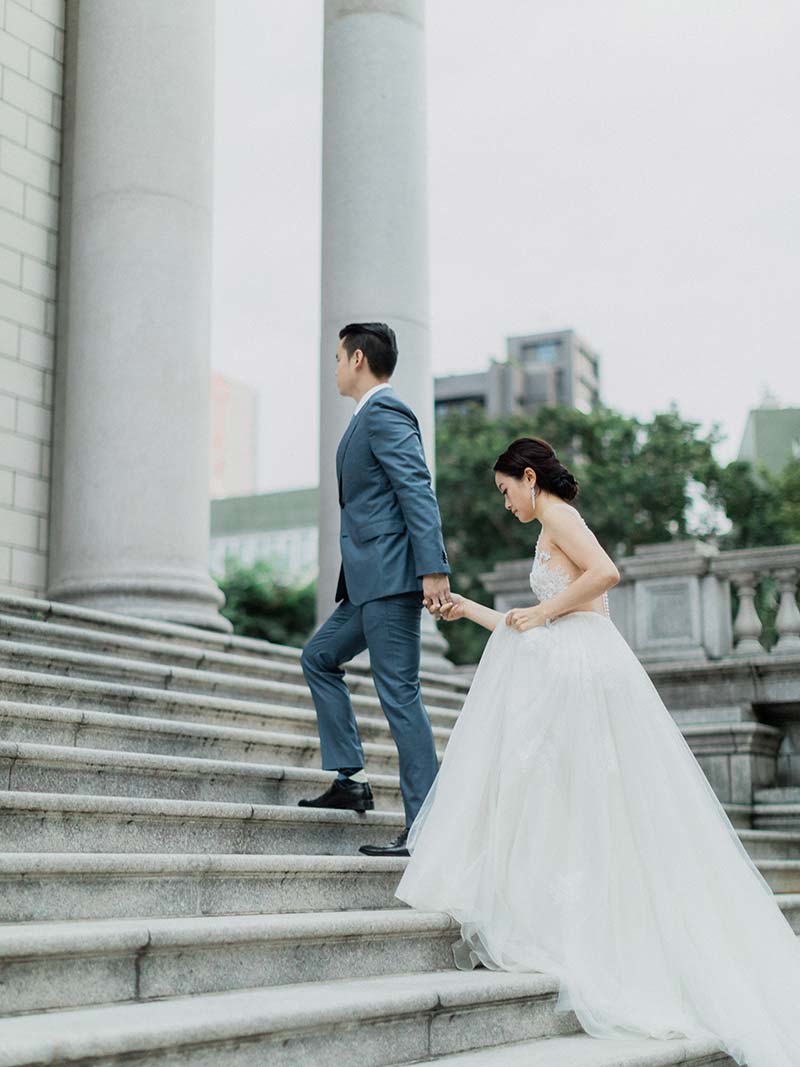 The indoor observation deck lies at a height of 383 meters and the outdoor observation, a few floors above it, at a height of almost 392 meters, making it the highest  platform in Taiwan. The building also displays many pieces of art throughout, from paintings to exhibits. It is  worth watching Taipei 101 at night when it gets fully illuminated with bright lights, perfect time for you to have a pre wedding photoshoot.
Timing  – 9 am to 10 pm
Entry Fees– 600 NTD
Nearest Airports- 19 min from National Palace Museum
Photography and Videography – Allowed
3- Longshan Temple
Longshan Temple is also one of the top must visit places of Taiwan and is known for its spectacular architecture and is the oldest symbol of culture and heritage in Taiwan. The Longshan Temple was built by the first Chinese settlers in 1738. In its long history, it has been destroyed or damaged many times, being renovated by the locals each time due to its significance.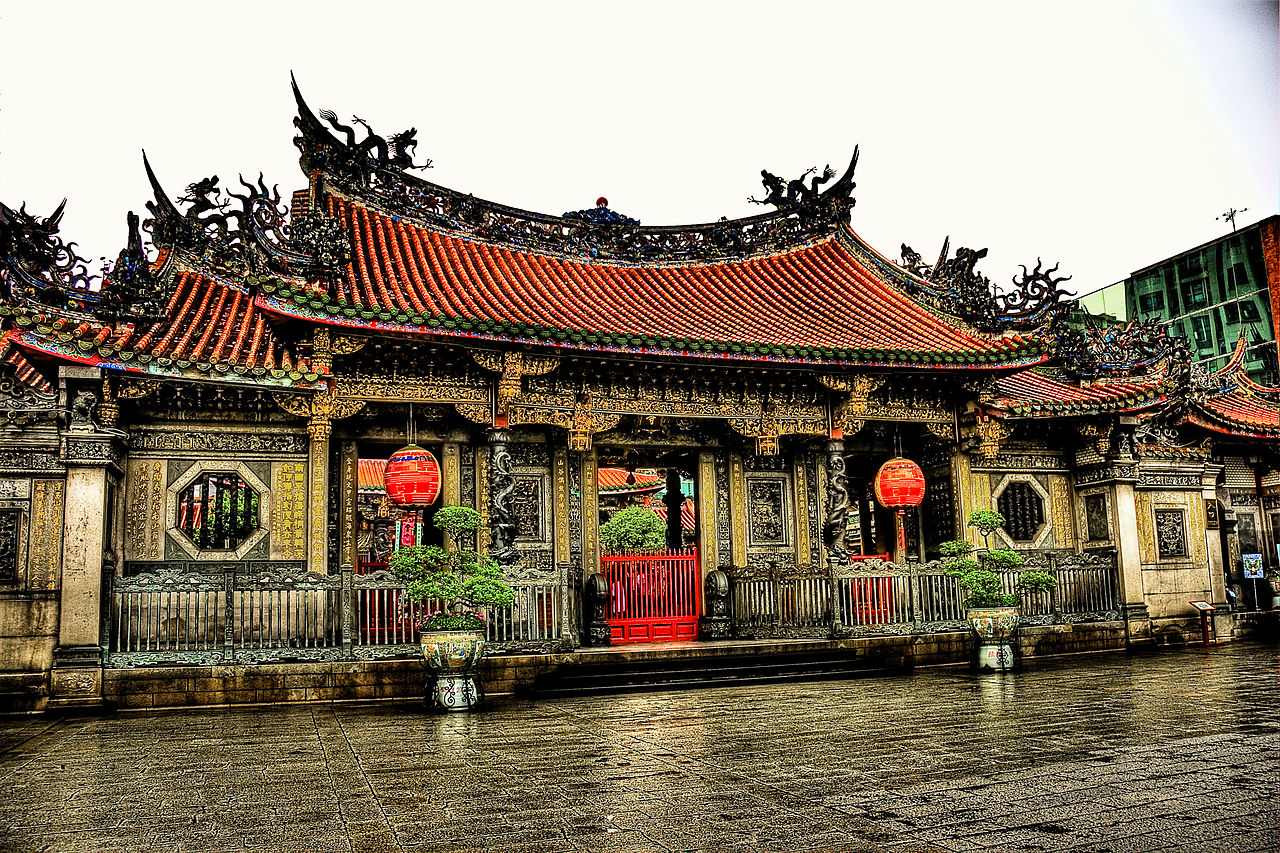 It is a popular place of worship and welcomes Buddhism and many traditional religions as well. It is also a symbol of classic Taiwanese architecture. The Wahua district, surrounding the temple also has some of the oldest and most bustling market streets. Actually it is just as famous for its colourful markets just as it is for its history. A pre wedding shoot in front of this red building in local attire will be fun and memorable for a long time. It is best visited in the evening when it is in it's full glory.
Timing  –  6 am to 10 pm
Entry Fees– Free
Nearest Airports- Half an hour  from National Palace Museum
Photography and Videography – Allowed
Tip – Wear Appropriate Clothes
4- Chaing Kai-shek Memorial Hall
Ranked among top 3 most visited places of Taiwan, this massive memorial was built in the memory of Chiang Kai-shek, the first president of the People's Republic of China.  As you can see in the images, it is a beautiful white building beautified with gardens and ponds, greatly enhancing the aesthetics. First there is an equally elegant entrance and after a mere 100 metres there is the main building. Here you can have a lovely pre wedding shoot at the entrance of the memorial, at the stairs where the building would be adding white glamour to your photoshoot. The complex also has the National Concert Hall and the National Theatre, on either side in front of the Memorial Hall. The climate here is moderate but it is advisable to visit here in the morning.
Timing  – 9 am to 6 pm
Entry Fees– N/A
Location– 18 min from National Palace Museum
Photography and Videography – Allowed
Tip – Don't miss Guard changing ceremony
5- Ximending Street
Ever heard of the famous Time's square of New York city? Well here we would like to present to you the Time's Square of Taipei The Ximending street. Ximending is Taipei's most popular and crowded neighborhood. This bustling area will leave you spoilt for choice and you will find yourself spending hours and hours over here. It's a shopper's paradise and attracts most of its crowd due to this fact alone. But that's not all. It has a host of restaurants, bars, pubs and clubs which keep people coming back even at night.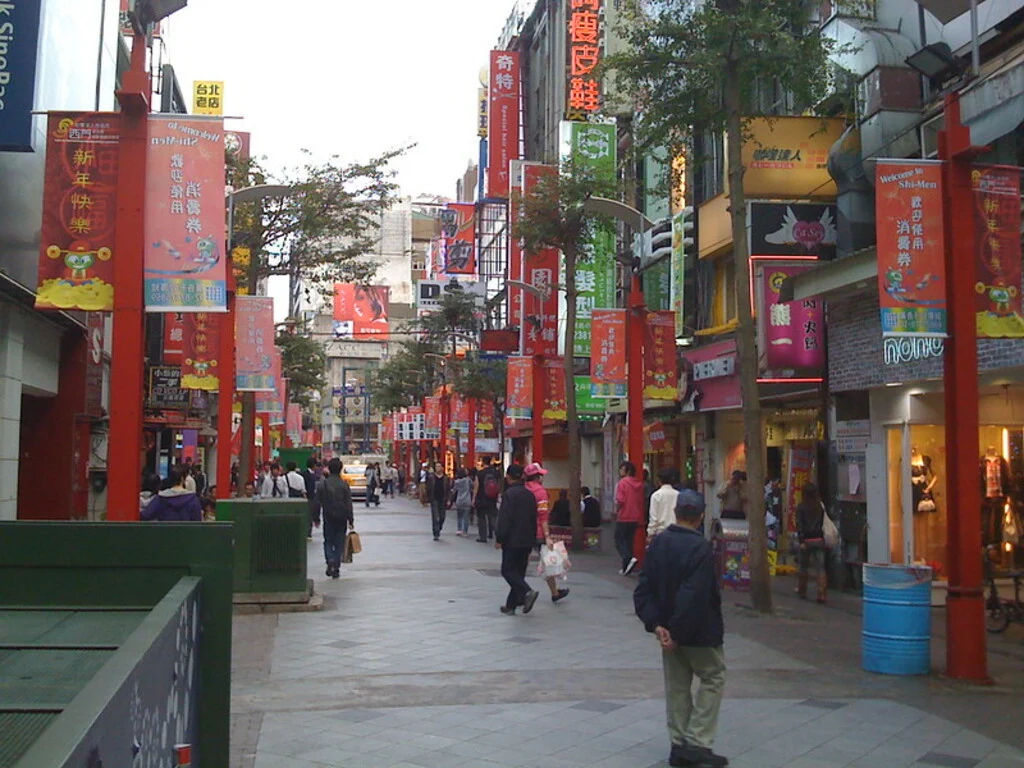 The neighborhood is home to Theatre Street, which has more than 20 theatres and is a great place to enjoy concerts, plays and even street performances. The most popular here is the historic Red House Theatre which was built during the time of the Japanese. You cannot visit Taipei and miss this place. You just cannot!
The best time to visit here is in the evening, when this bustling neighborhood come in it's full glory. Here you can have a candid pre wedding shoot, where you both are together exploring the Ximending street.
Timing  – Anytime
Entry Fees- N/A
Location– 25 min from National Palace Museum
Photography and Videography – Allowed
Tip – Visit here at night, avoid weekends
6. The Rainbow Bridge
At number 6 we have the most romantic landmark of Taiwan (rated by people of Taiwan) 'The Rainbow Bridge', Generously paved with pink and pale blue tiles, the bridge is a modern landmark and also a public facility. If you look upward at the curved Rainbow Bridge, you can imagine a dragon swimming on the surface of the river. The bridge's curved body and steel arch show the beauty of irregular layers.
In the day time, you can overlook the beautiful riverbanks of Keelung River, bike along the riverside, or enjoy the relaxing atmosphere at Rainbow or Chenmei Riverside Park. In the evening, besides appreciating the astonishing night view of Rainbow Bridge and LightScribe Maishuai 1st and 2nd Bridge, you can satisfy your taste buds with delicious local food at the nearby Raohe Night Market. The Rainbow Bridge is known for its beauty which never fails to  attract young couples at night. When its illumination adds to the beauty of the city's nightscape, you may come out for your pre wedding photography.
Timing  – 24×7
Entry Fees- N/A
Location- 14 min from National Palace Museum
Photography and Videography – Allowed
7- Tamshui's Fisherman's Wharf
If you ask a Taiwanese what is the best place to view sunset in Taiwan then without a second thought he/she will say Tamshui's Fisherman's Wharf.
The two biggest landmarks that cannot be missed at "Fisherman's Wharf" is the "Wooden Boardwalk". The perfect place for ocean gazing, and the white sail shaped "Lover's Bridge". Every day near dusk, you can observe couples lining up tripods waiting to capture the beautiful scene of the sun setting over the ocean. The entire Lover's Bridge dancing to the change of different lights after dark is the number one choice for pre wedding pictures. Here it also have a revolving tower called 'Lover's tower', where you can experience magnificent 360 degree view of Fisherman Wharf. The ride takes around 6 minutes, with an eyeful of Tamsui demeanor ,weather is an afternoon of misty rain, dusk with a brilliant sunset or evening of lights just lit.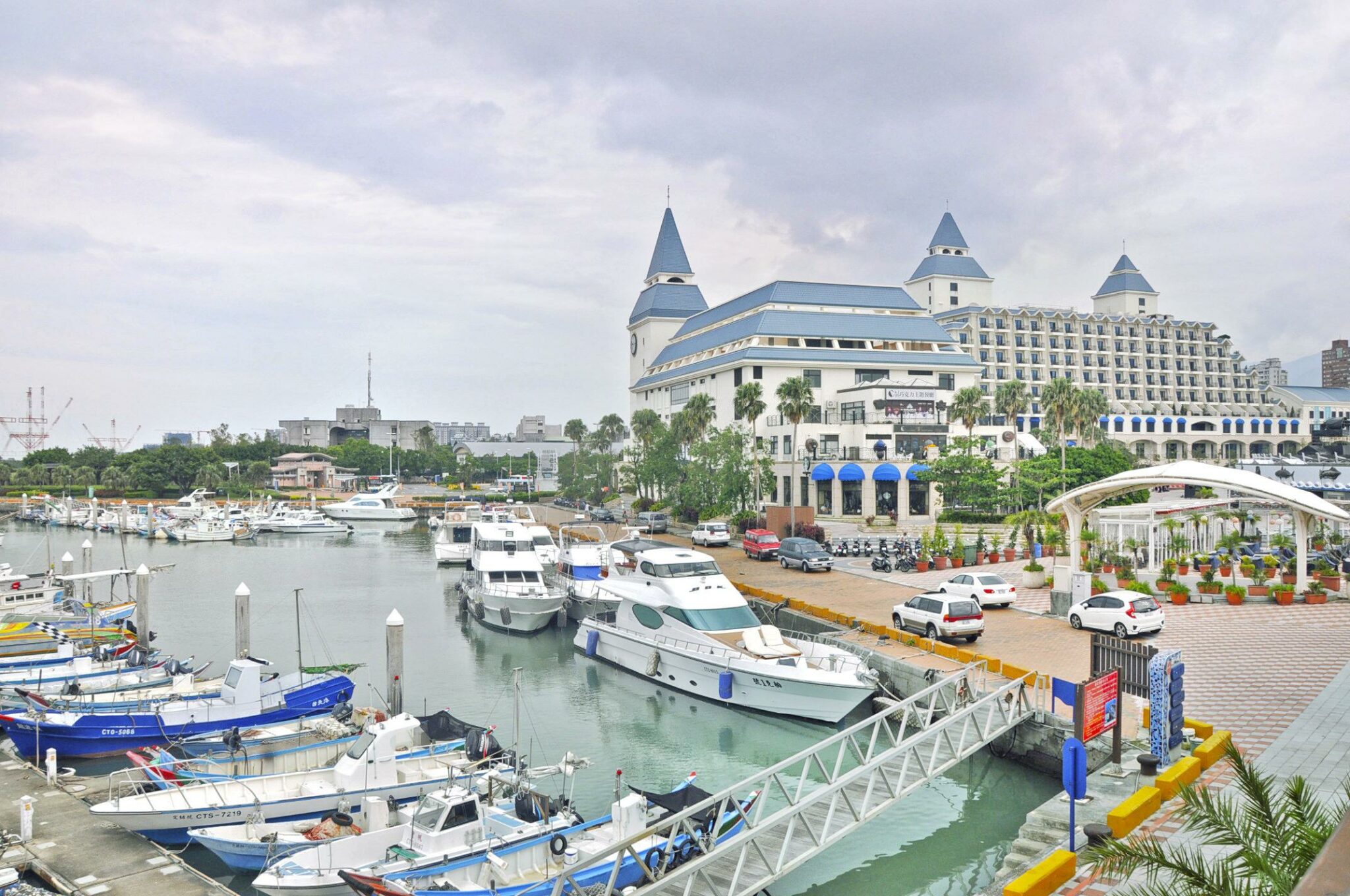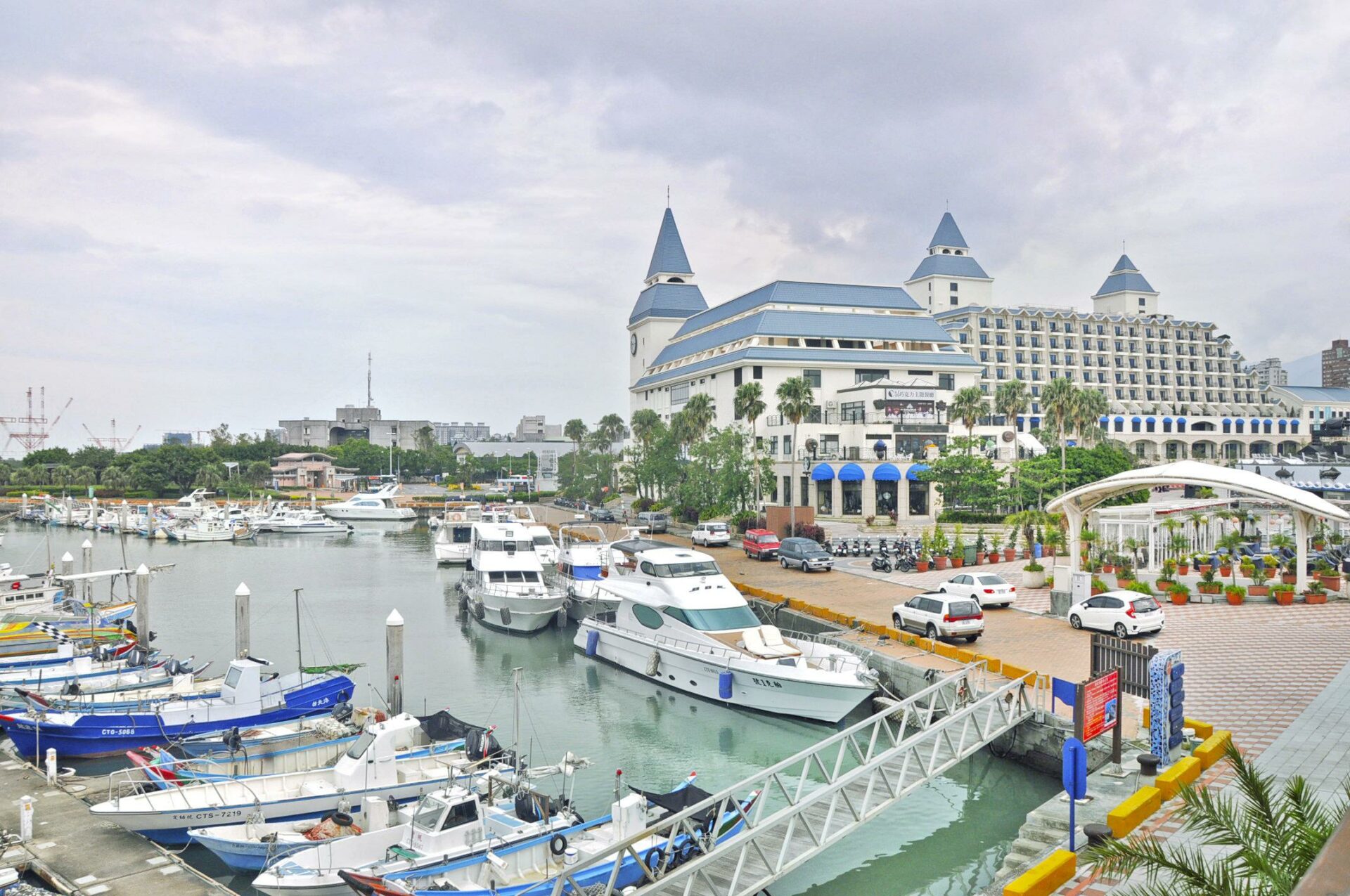 Dusk at Lover's Bridge attracts crowds of visitors in their way, the place for best sunset in Taiwan. There is a large heart sculpture engraved with "Tamsui Love" at the entrance of Lover's Tower whose lights are turned on at night. It is perfectly romantic and photos can be clicked free of charge!
You can miss any place in Taiwan for your pre wedding shoot except this. Trust us, you will definitely fall in love with this place.
Timing  – 24×7
Entry Fees- N/A
Location– 47 min from National Palace Museum
Photography and Videography – Allowed
So here we have told you about the top best locations of Taiwan, where you can have the most memorable pre wedding shoot, we bet you will have a great time and you will surely recommend others to have their  Pre Wedding shoot in Taiwan too.  If you find this  article beneficial and informative, do like and share it and feel free to ask any query in the comment box. Thank you