10 Groom's Posing Tips for the Wedding Day
May 20, 2022
POSING TIPS FOR THE GROOM ON WEDDING DAY
The 10 brilliant ideas and Groom's posing tips for your wedding day shoot which will save you from the unwanted hassle and helps you in bringing out the best from your best day.
TALK TO YOUR PHOTOGRAPHER
The first step in any photo shoot is to have a quality conversation with the person who is going to shoot you so that you will feel comfortable during the photo shoot and the Groom can pose crazy. Also that will help the photographer in knowing you and bringing out the best of you in those shots. He will also tell you how to pose and the angles through which you will make the most of your special day.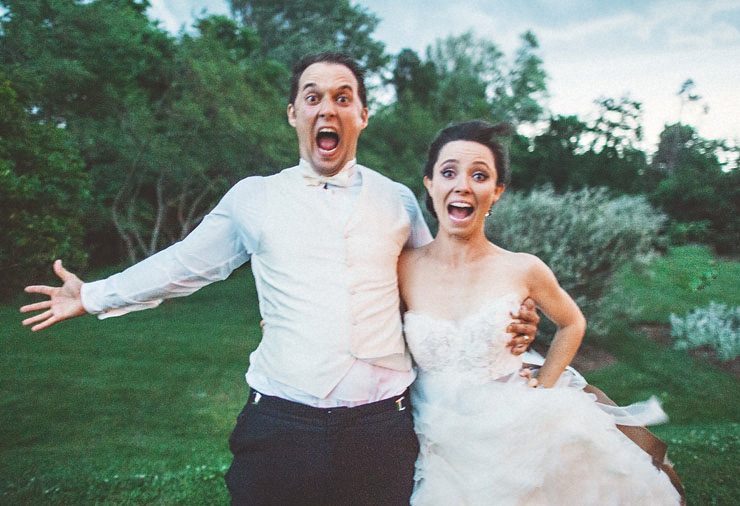 STAY COOL
The shooting session might take a longer period of time if there is some pressure. The one thing that is to be taken care of is stay cool and do not get nervous. Nervousness spoils the mood and turns out to be the worst outcome of your photographs. Thus, the suggestion is to take everything with calmness and try to stay put. It will show the confidence not just in your eyes but in your photos as well.
HAVE THE COMMAND OVER YOUR EXPRESSIONS
It's better to have a sense of your expressions and how they look in your photographs and for this it will be better if you have met your photographer before your wedding day and have a general shoot. It will make it steady and smooth for your wedding day and shoot will be done without much hassle being done. Once you know what makes you look best and what is the most appropriate and recommended pose, you can get yourself an excellent wedding shoot.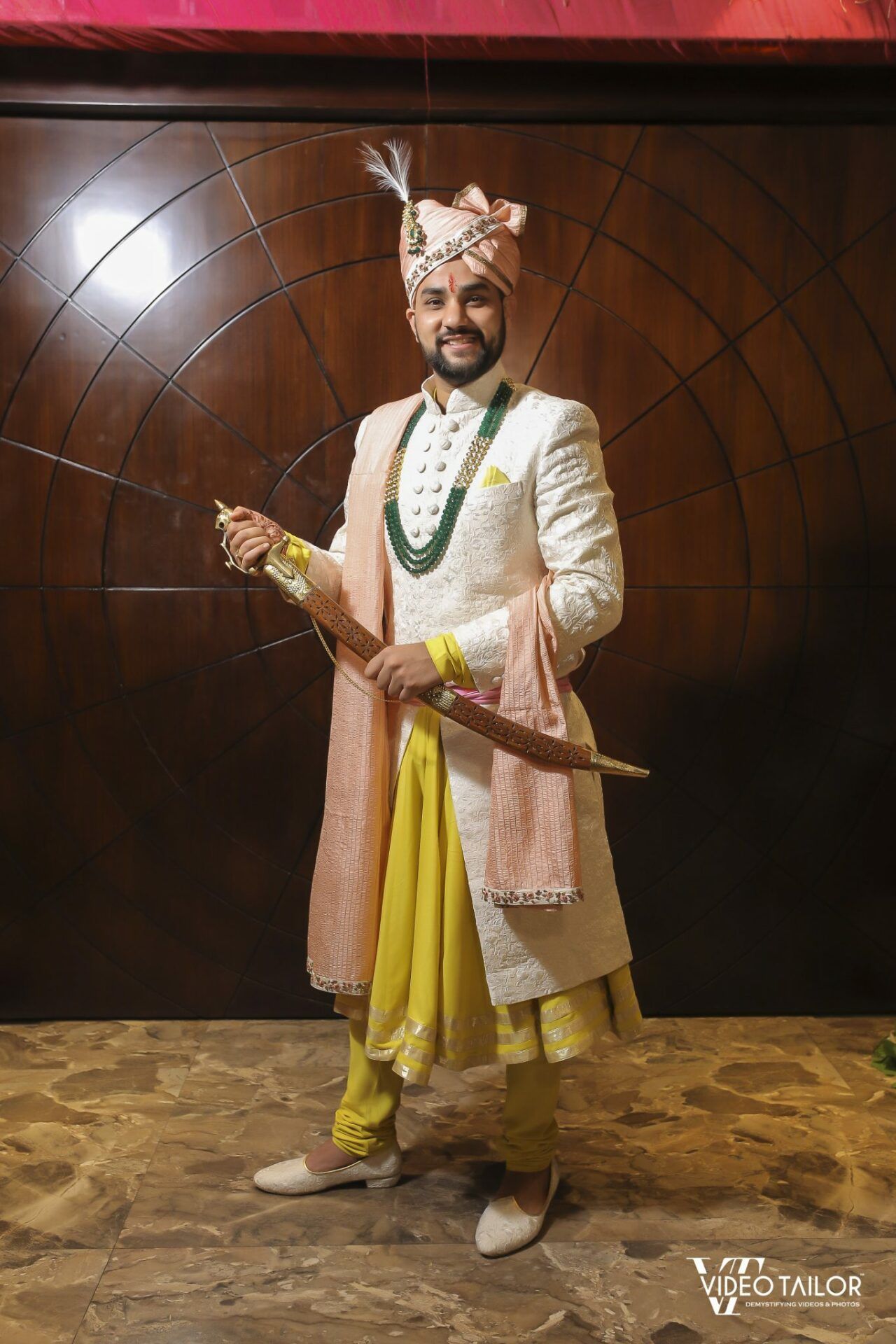 DO SOMETHING WITH YOUR HANDS
The Grooms and in the case of a shoot almost every guy fails to get poses and ends up horribly exhausted. Most of the times they feel nervous because they have nothing to do with their hands. The suggestion here is to do some poses getting ready or using your hands; i.e. buttoning your coat or  hands on cufflinks. That will make your pictures natural and it does not require much of the Groom's energy as well. Reading a book or just standing by the window can make your photographs look attractive and flawless.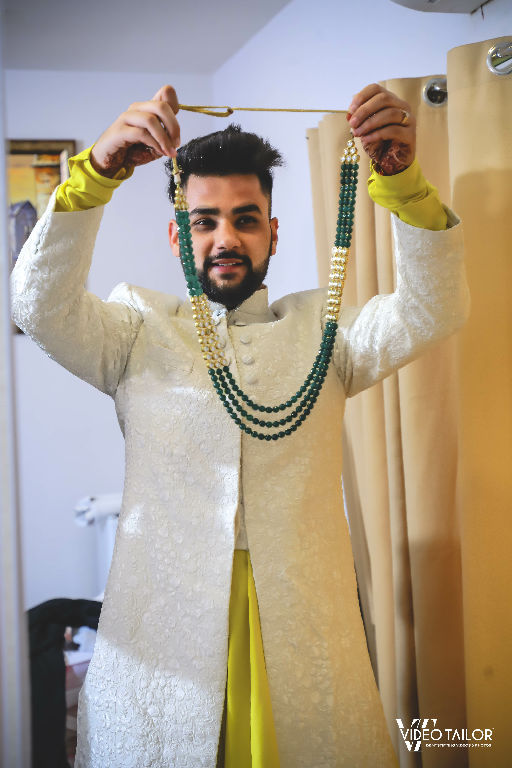 MAINTAIN YOUR DOMINANT CHARACTERISTIC
If you are happy go jolly person than maintain that happy face so to look real. Sometimes the inner you with a bit of attitude is necessary to bring your best out. Basically, what we are conveying here is to keep your character qualities visible in the shoot. That will give a sense of acceptance of yours to yourself and that will bring more positivity towards you. Being oneself is the most difficult and the easiest thing at the same time. You better make it the easiest if you want to have the best wedding photographs.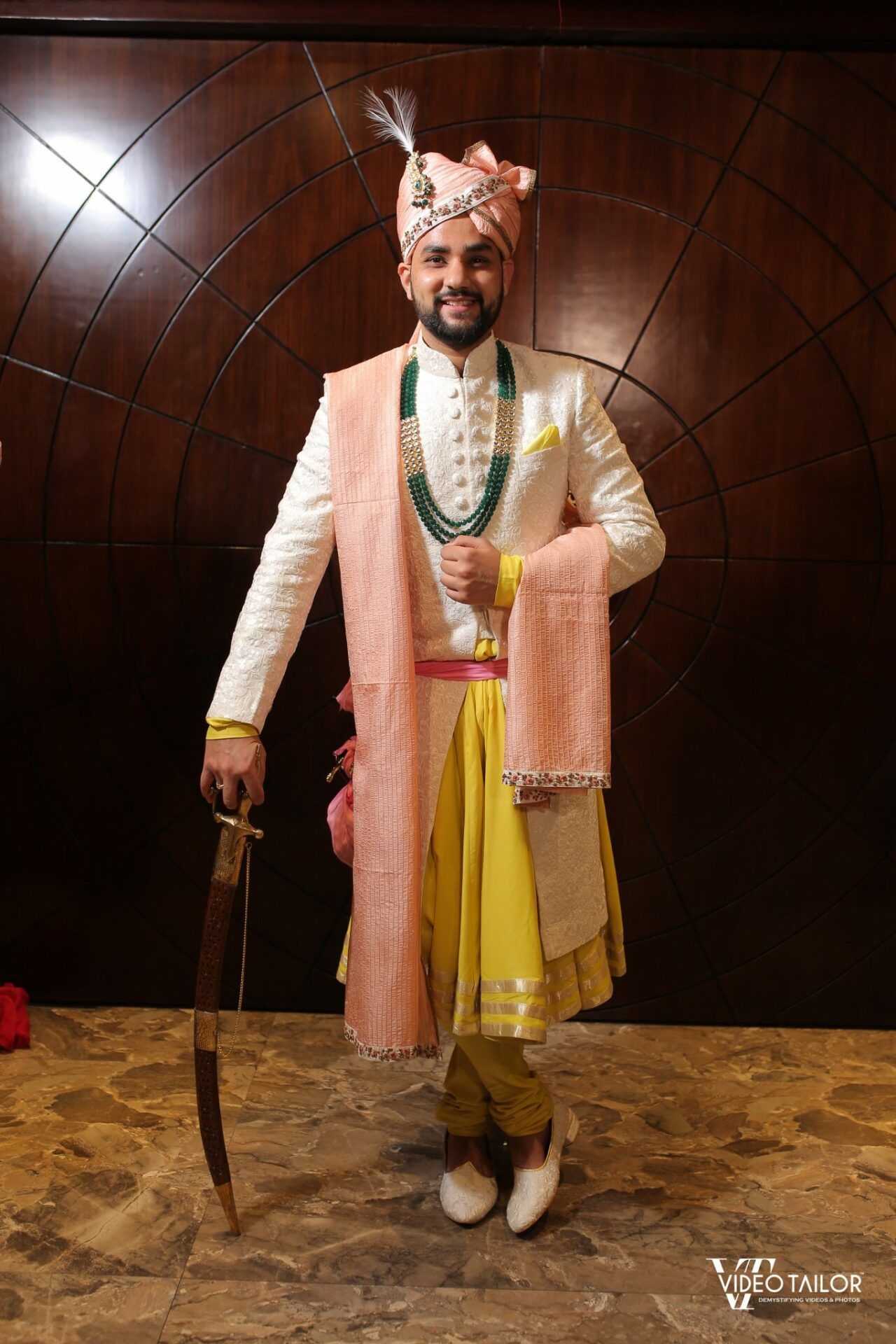 GO TO A SEPARATE ROOM FOR THE SHOOT
Wedding makes you surrounded by your relatives almost all the time and having a shoot in between of your relatives can make you feel uncomfortable or you will keep feeling a boundations and can not be yourself. So better is that you have your shoot in a separate room where you are alone with the photographer and the other ones who are helping you posing in order to show your potential and bringing out the natural image of yourself.
CLICK SOME RANDOM PICTURES LAUGHING
Laughing is one of the best elements to add in your pictures and only when it is natural. Laughing adds a kind of shine or light in your pictures that can't be seen in those simple smiling pictures or with those props. Every picture has a story to tell and you have to make the story one of a kind. The memories are always worth remembering and laughters are what make them best. Make sure that you do not fake your laughter as it will lose it's beauty. Find a good candid photographer who will click your pictures randomly while laughing. Take the help of your friends or partners for making you laugh like a 3 years old; carefree and genuine laughter.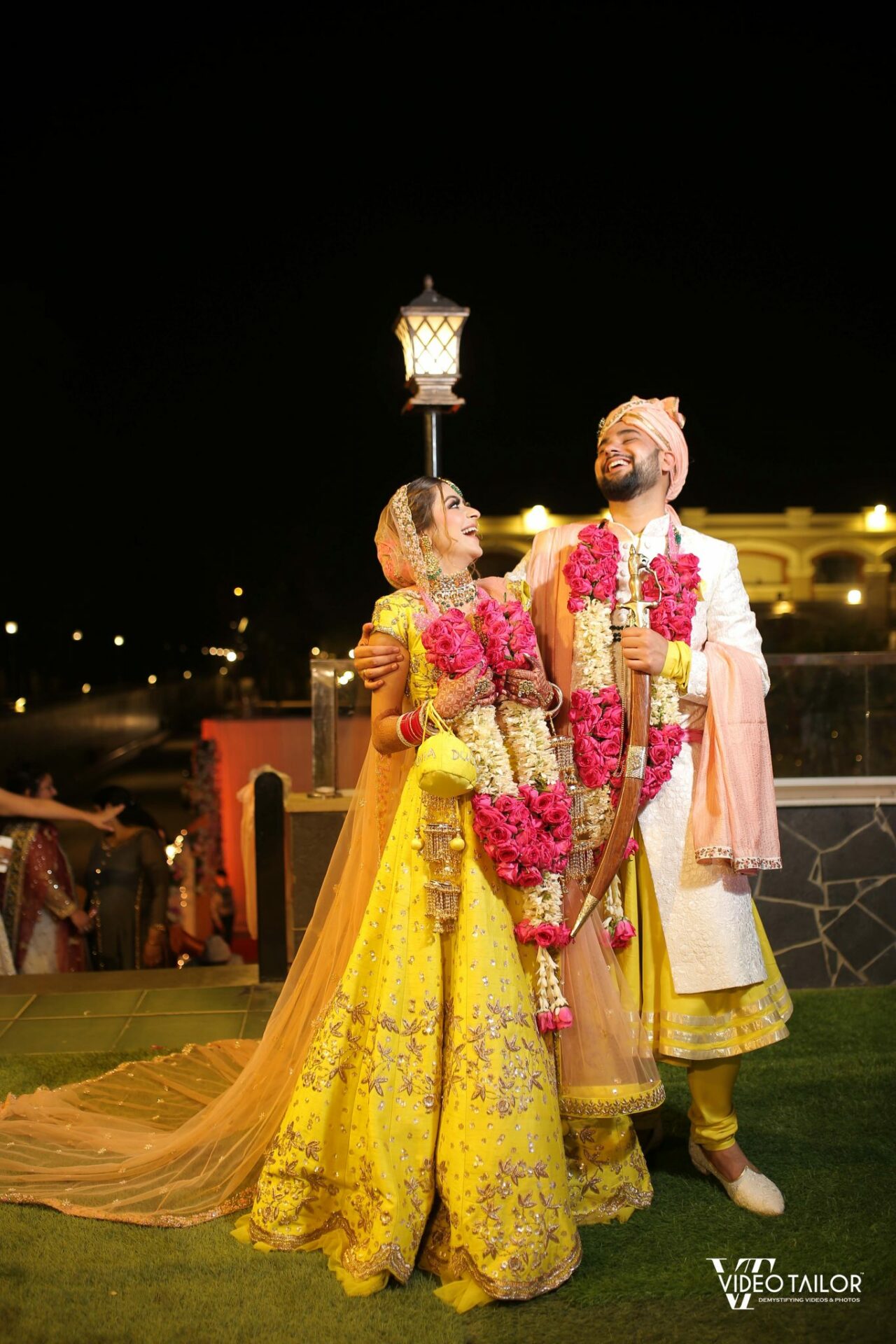 CLICK SOME PICTURES WITH YOUR FRIENDS
Yes, there are no better partners than the friends. Friends make the best of your special moments and stay by your side when the time lets you down. So why not bring them in your shoot and get the most natural of yourself in the photographs. There is no showing off your friendship and that's what makes it memorable and lovable of all time. Celebrate your bachelor moments one last time with your close friends to add some real smiles in your photographs and getting your pocket filled by the beautiful moments.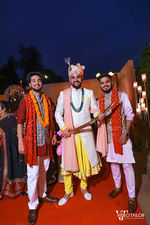 THE BRIDE AND GROOM LOOKING AT EACH OTHER SHOTS
The best part of the wedding shoot is getting clicked with your partner and to show the romantic side of your relation and what's better than getting lost into each other's eyes. Well you can style it as per your wishes, you can make each other's laugh and capture those light moments and other poses that will show your love and cherish those moments in your wedding photographs for a lifetime. The only thing to remember while having the shoot together is that don't overlook each other's choice or don't try to force your partner into something they are not comfortable in.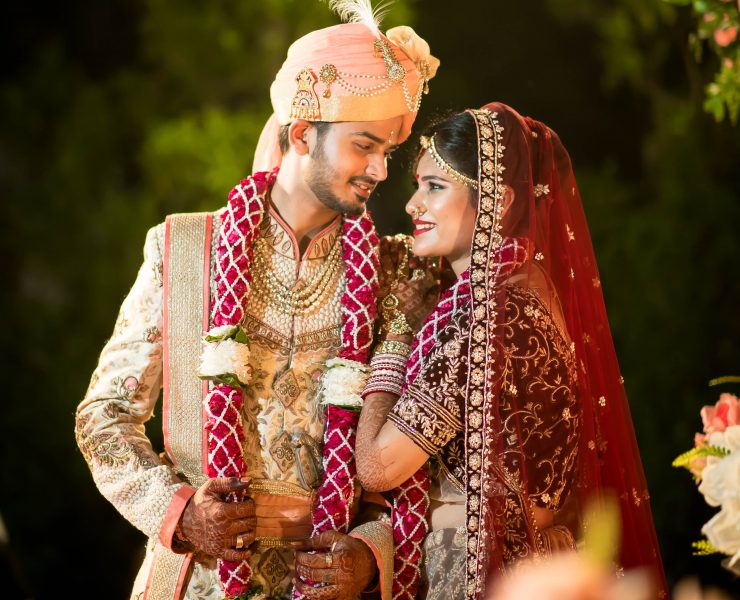 USE SOME PROPS
Props are not just going with the trends now a days but it also offers shy people the relief from the cliché groom poses and the trouble of looking weird. Wedding is a special day for everyone and they want to make the best of it and adding the props in your photoshoot provides you the chance of doing so. It will make your pictures look attractive and you feel more comfortable as the focus will be shared then. The props now a days come in all shapes and sizes, so choose something you better coordinate with and not making you worry.

Bride and Groom Props
We hope these Groom's Posing Tips have helped you and made you worry less about what you are going to do at your wedding. The Happier you are, the happier we are.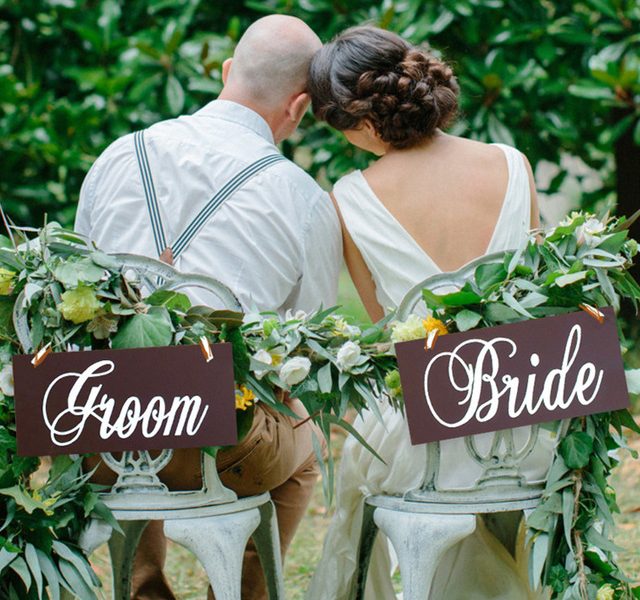 We hope these Groom's Posing Tips have helped you and made you worry less about what you are going to do at your wedding. The Happier you are, the happier we are.