PLAN YOUR SWITZERLAND PRE-WEDDING OR POST-WEDDING SHOOT AT AN ECONOMICAL COST
May 27, 2022
PLAN YOUR SWITZERLAND PRE-WEDDING OR POST-WEDDING SHOOT AT AN ECONOMICAL COST
Switzerland is perhaps the best nation to visit in Europe. Indians specifically have a unique interest towards Switzerland because of the occasions its areas have highlighted in Bollywood films. Who can fail to remember seeing Shahrukh Khan spreading his arms wide open in the midst of the snowy slopes of Switzerland's mountains? From lavish green glades to snow-clad pinnacles, and quiet lakes to stunning streets, this brilliant destination has everything.
Switzerland is one of the countries with regards to great mountain landscape with a heap of snow in the winters, astounding tones in fall, dazzling bright days in summer and excellent blossoms in spring. Moreover there are a few urban areas, which are truly worth a visit due to their decent design like Bern, Basel and Zürich, and some little towns in the mountains with conventional housings. The entire nation is brimming with nature, extraordinary mountains, enormous lakes and waterfalls.
For beguiling elevated view and curious towns overflowing storybook charm, it's difficult to beat Switzerland. The rising snow-covered peaks of the Alps, sparkling blue lakes, emerald valleys, icy masses, and pleasant lakeside villages inspires this landlocked country with a fantasy stunner. Cuddled in the midst of the mountain valleys and lakes lie a-list global retreats and an extensive list of places to plan your pre-wedding and post-wedding photo-shoot at an economical cost.
Our Switzerland wedding photo-shoot packages are designed to be without hassle-free and moderate. We keep our pricing simple and straightforward with no secret expenses to stress over. From pre-weddings to post-wedding celebrations, we are here to acquire you on an extraordinary experience in Switzerland.
TOP PLACES OF SWITZERLAND TO HAVE YOUR POST WEDDING OR PRE WEDDING SHOOT AT
Well, to start with, we will talk a little about the timing to do your pre-wedding or post-wedding photo-shoot.
At the point when you are around here, the best and ideal opportunity for photography is the blue hour. There are less individuals and traffic on the roads and the greater part is that the town is lit. The blue hour is also extraordinary in the mountains in the colder time of year.
Autumn in Switzerland is extraordinary for photography, particularly in the mountains. At the point when the trees are exchanging its tones you can have entire valleys painted in orange and yellow.
The winter with the main snow can begin somewhere close to November and January. In some years the main snow comes early and you can capture some delightful snows capes. In different years the snow arrives behind schedule and the lakes freeze with no snow on it. The two situations are extraordinary for photography.
The mid year (summers) is extraordinary for climbing and capturing in the mountains. You can go up in the mountains and take some incredible pictures almost all over the place.
With that in mind, here are some of the top locations of Switzerland for pre-wedding and post-wedding shoots.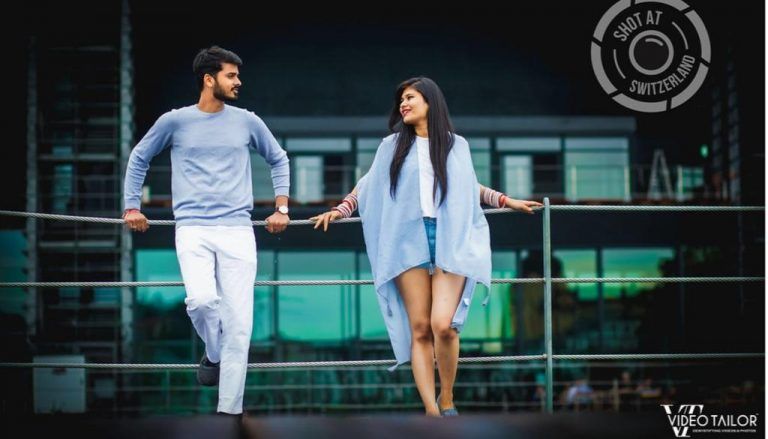 ZURICH
Zurich is Switzerland's largest city, a significant transportation center, and a top beginning stage for explorers. The city lies at the northwestern end of Lake Zurich on the back of river Limmat. Past its closed up façade, this prosperous banking capital flaunts a rich line-up of social fortunes.
Zurich in Switzerland is a pretty and all around planned city, and when visiting the primary areas you'll want to see is the Old Town. This territory is visually appealing with excellent design, the Limmat stream, well known holy places like the Grossmünster, St. Peter and Fraumünster and the amazing Lake Zurich.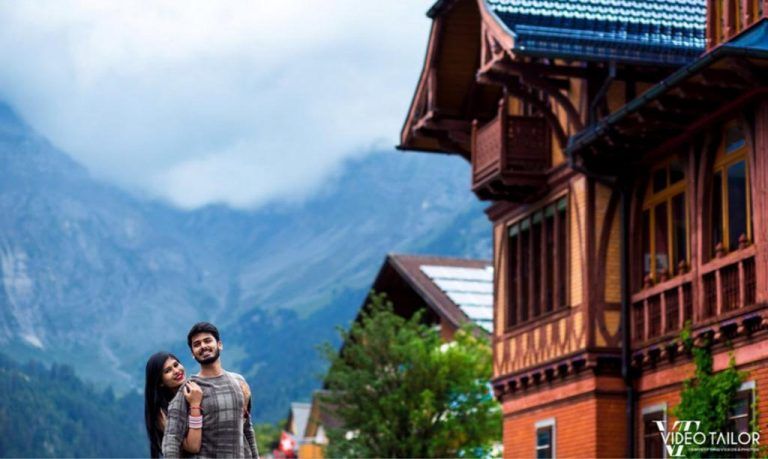 INTERLAKEN
Settled between Lake Thun towards the west and Lake Brienz towards the east, Interlaken is one of Switzerland's most well known for summer photography. In the main point of town, Höhematte is a wonder of metropolitan arranging with 35 sections of land of open space. Bloom nurseries, lodgings, and bistros encompass the Höheweg, the primary street through here with amazing vistas of the mountains. The strong pinnacles of the Eiger, Mönch, and Jungfrau overshadow the town giving brilliant ideas for pre-wedding and post-wedding photo shoots.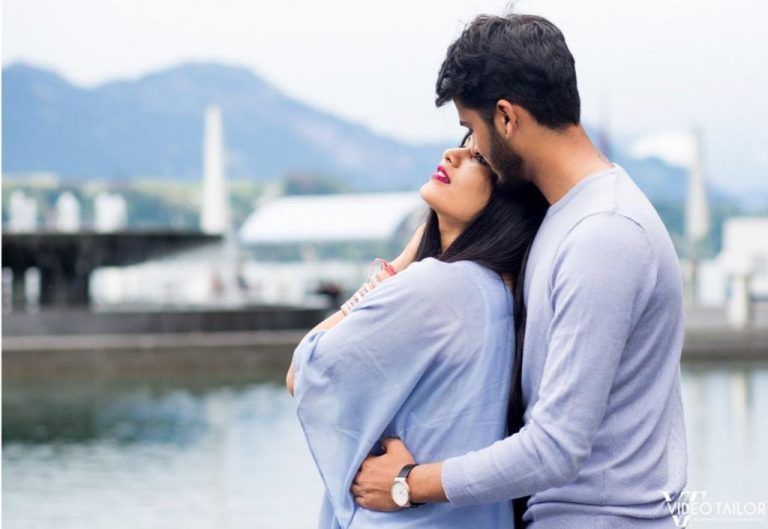 LUCERNE
Imagine a shimmering blue lake encompassed by mountains, a vehicle free archaic old town, covered extensions, waterfront promenades, frescoed memorable structures, and sun-sprinkled courts with foaming wellsprings. No wonder Lucerne (in German, Luzern) is the best option for photography. Celebrated for its music shows, this quintessential Swiss town draws prestigious soloists, directors, and ensembles to its yearly International Music Festival.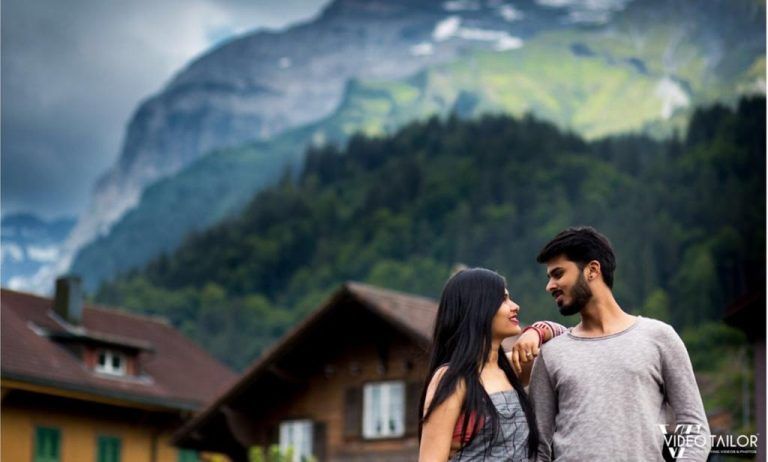 Lucerne is an awesome location for photographic artists and also for pre-wedding or post-wedding photo shoots, joining remarkable attractions, traditional structures and an excellent characteristic background. Within a few steps, you can go from natural wooden covered extensions to columns of pastel houses. Stunning view pouring out into the untainted distance? Definitely a YES. Panoramic views from ancient attractions sitting everywhere on the city? YES. Streaming waters that go through the city, requesting your full focus? It's a big YES.
JUNGFRAUJOCH: THE TOP OF EUROPE
During summer, the terrific scenes of Switzerland appear to be more appealing. Perhaps the most excellent locales of the nation is Jungfraujoch!
Icy air streams across your face, snow crunches under your feet, and the view almost blows your mind: on one side the view of the Mittelland up to the Vosges, on the other the Aletsch glacial mass, lined by 4,000 meter tops. Standing on the Jungfraujoch 3,454 meters above ocean level, you can feel it with your initial step: this is an alternate world. It's one you need to encounter.
Since it's the top of Europe the weather is almost cold most of the time of the year. It's the best place for a post wedding (honeymoon) photo shoot as its romantic; the location is just outstanding with all that snow and gives you the perfect Bollywood vibes.
And here it comes to and end. We truly trust this was useful for you in case you're arranging a post wedding or a pre wedding shoot with a spending plan, or on the off chance that you haven't been to Switzerland yet, and plan to do your post wedding or pre wedding shoot there. Simply some fundamental tips and tricks that you need to consider and arranging your post-wedding shoot is simpler than you can imagine. On the off chance if you enjoyed our Switzerland post wedding shoot, you can likewise checkout our page for some more wedding, pre wedding and post wedding plans.