Awesome Pre Wedding Photoshoot Locations At Mcleodganj
May 14, 2022
History Of McLeodganj

There is no wi-fi in the forest , but I promise you will find a better connection
Mcleodganj (one of the beautiful Pre Wedding Photoshoot Locations ) is an outlying district of Dharamshala in Kangra District of Himachal Pradesh , India . It is also known as Little Lhasa or Dhasa . It (Little Lhasa or Dhasa ) is a short form of Dharamshala used mainly by Tibetans because tibetans live here in a large number.
Mcleodganj was named after Sir Donald Friell McLeod . He was a Lieutenant Governor of Punjab.
McLeodganj , One Of The Glorious Pre Wedding Photoshoot Locations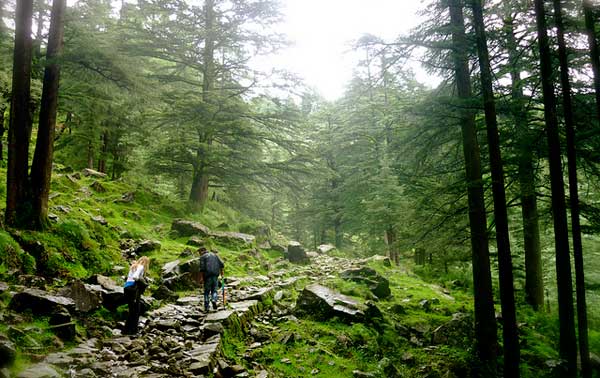 India is a land which is known for its unity in diversity . It is said because in India , there are different states holding different history of their own . Every state here is known for  its own uniqueness as all the states have their own traditions, cultures, languages, food, monuments etc. They are way too different from each other that they cannot be compared at all.
Apart from all this , you can experience the beauty of all six seasons in India . And if we talk about the forests surrounded by mountains , river, lake, so much greenery .. it is the most beautiful scene ever. You can experience all this in Himachal Pradesh, India. Also you can have a beautiful Pre Wedding Photoshoot in McLeodganj, Himachal Pradesh, India.
Best Locations In McLeodganj For Pre Wedding Photoshoot
McLeodganj , a place which has forests , beautiful lakes, a place consist of lipsmacking food like Thupka(noodles with soup) , Momos , Chinese Dumplings filled with veggies or mutton or a combination of both, chocolate peanut butter momos , Tibetan butter tea etc. , is also one of the best options for a stunning Pre Wedding Photoshoot.
So this is the list of places in Mcleodganj , where you can have your perfect pre wedding photoshoot.
Triund
Triund is like a diadem of Dharamshala as it is situated in the laps of dhauladhar ranges . It is surrounded by trees and mountains covered with snow makes it more appealing than anything .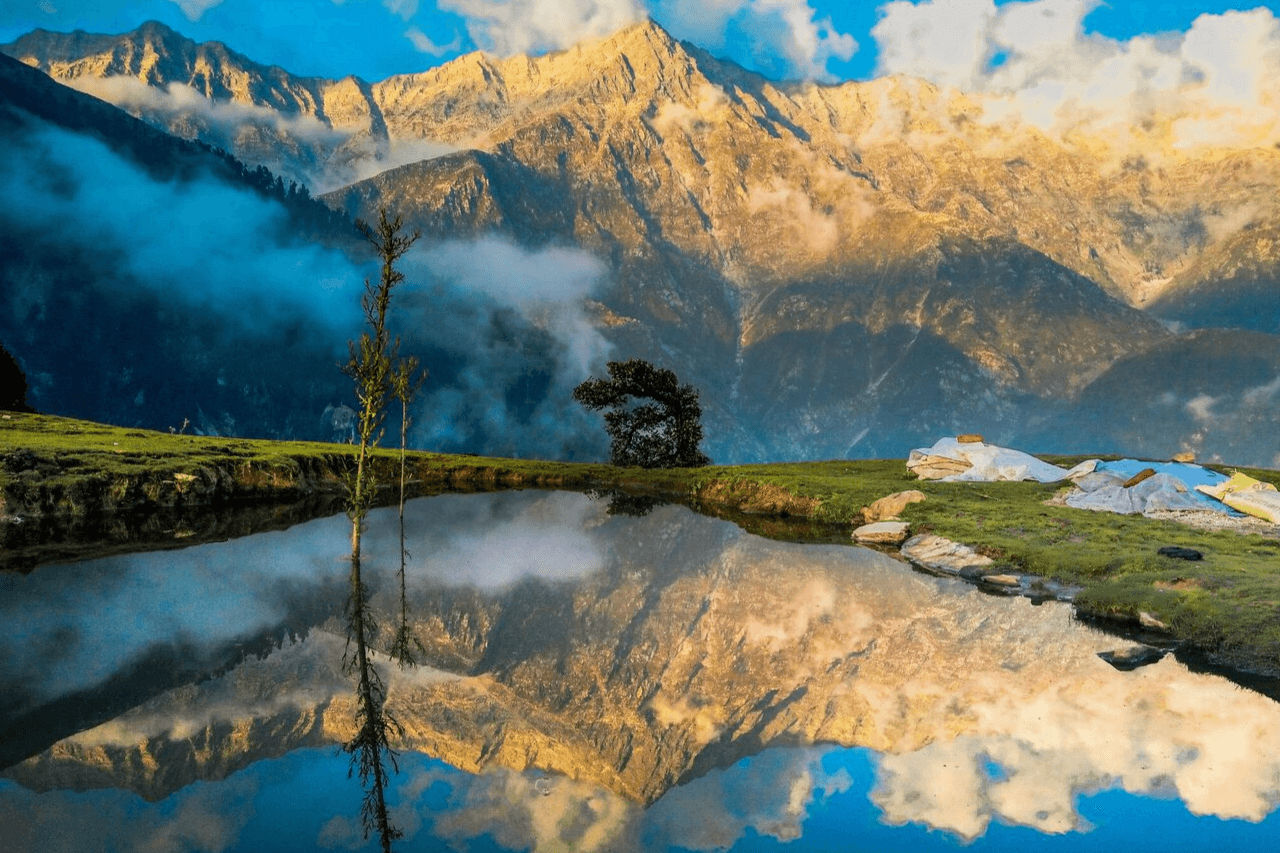 It is one of the beautiful Pre Wedding Photoshoot Locations as you will get the feel of love and peace here . It also attract people from India and all over the world as well for trekking . It is considered as a beautiful Pre Wedding Photoshoot Locations because here in Triund , the forest consist of three different kind of tremendous trees oak, deodar and rhododendron. It means that you can not only have a great photoshoot but also enjoy alot there. Heavy snowfall is to be found there in the month of January and February , so you can go there except for these two months.
Bhagsu Falls
Bhagsu Waterfall is one of the most beautiful Pre Wedding Photoshoot Locations in Mcleodganj. If you are a nature lover ,you will love this place for sure as it is fully covered with greenery and between the mountains covered with beautiful trees, there is waterfall. This sight is just so pretty that you will fall in love with the sight of Bhagsu Falls . And the monsoon season adds more beauty to the sight of waterfall as water heavily falls from the height of 30 feets.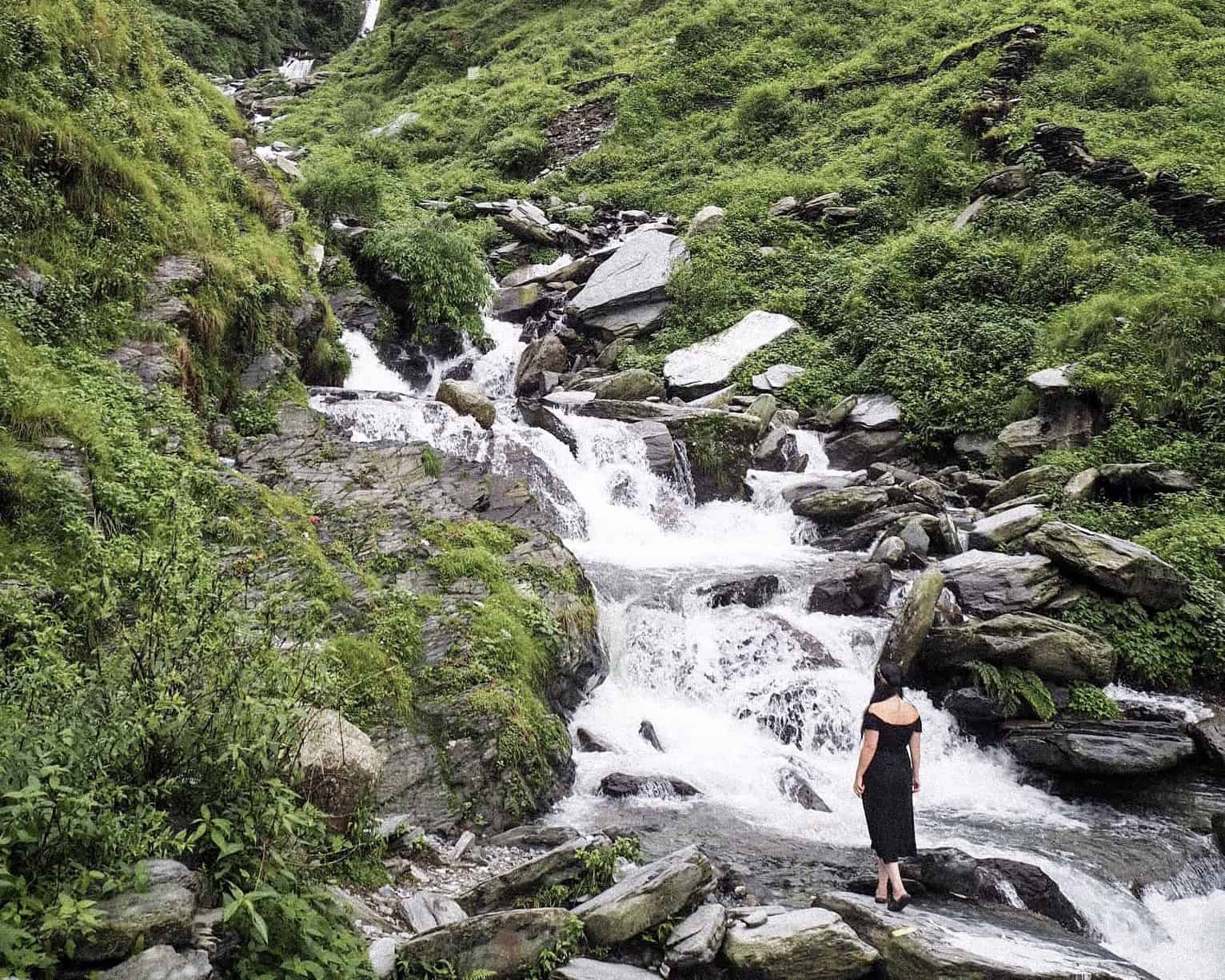 As the place is described, you can guess that it is the place where you can get the best background for your Pre Wedding shoot. So you must visit Bhagsu falls for your pre wedding photoshoot.
Dharamkot
Dharamkot is considered to be a picnic spot which is located 9 kilometers away from Mcleodganj. It is a picnic spot because it has a eyecatching beauty and people visit here constantly.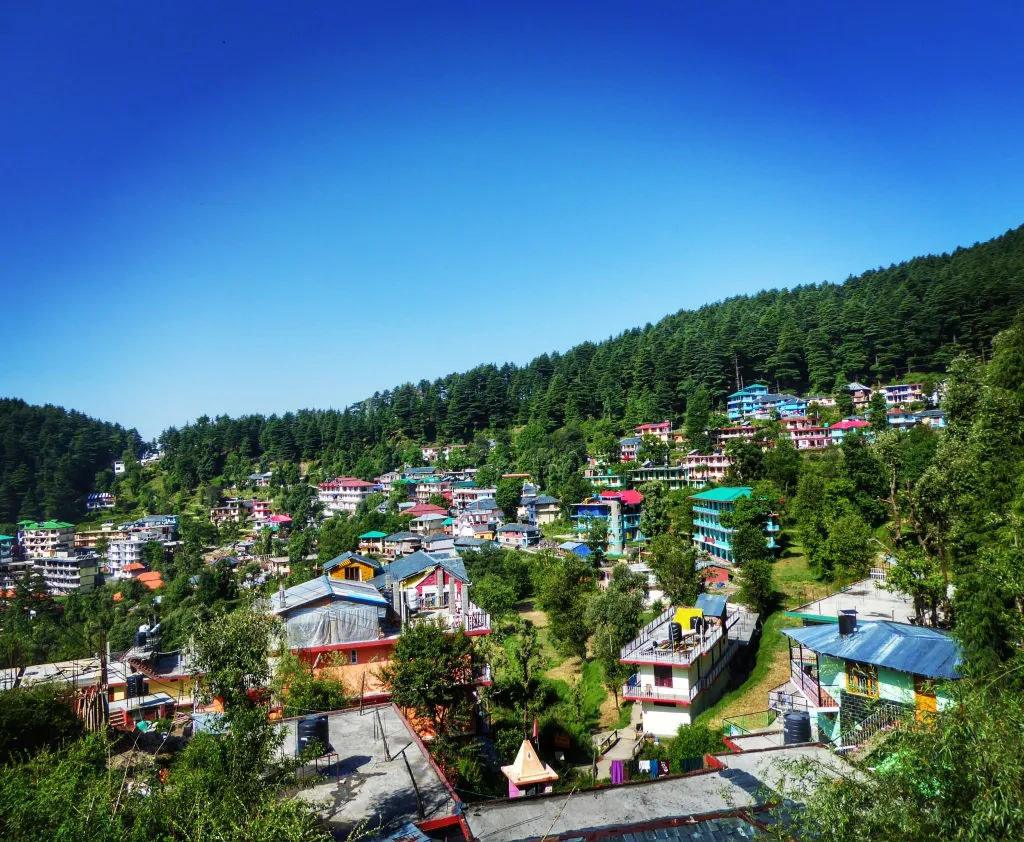 It is also counted as one of the beautiful Pre Wedding Photoshoot Locations because this place is surrounded by deodar trees. This place also consist of many landscape which is suitable for a pre wedding shoot.
Church Of St.Johns In The Wilderness
Church of St.Johns In The Wilderness is located near Dharamshala in the way to Mcleodganj. It was built in 1852 , thats why it is counted as a monument . This church is also covered with deodar trees .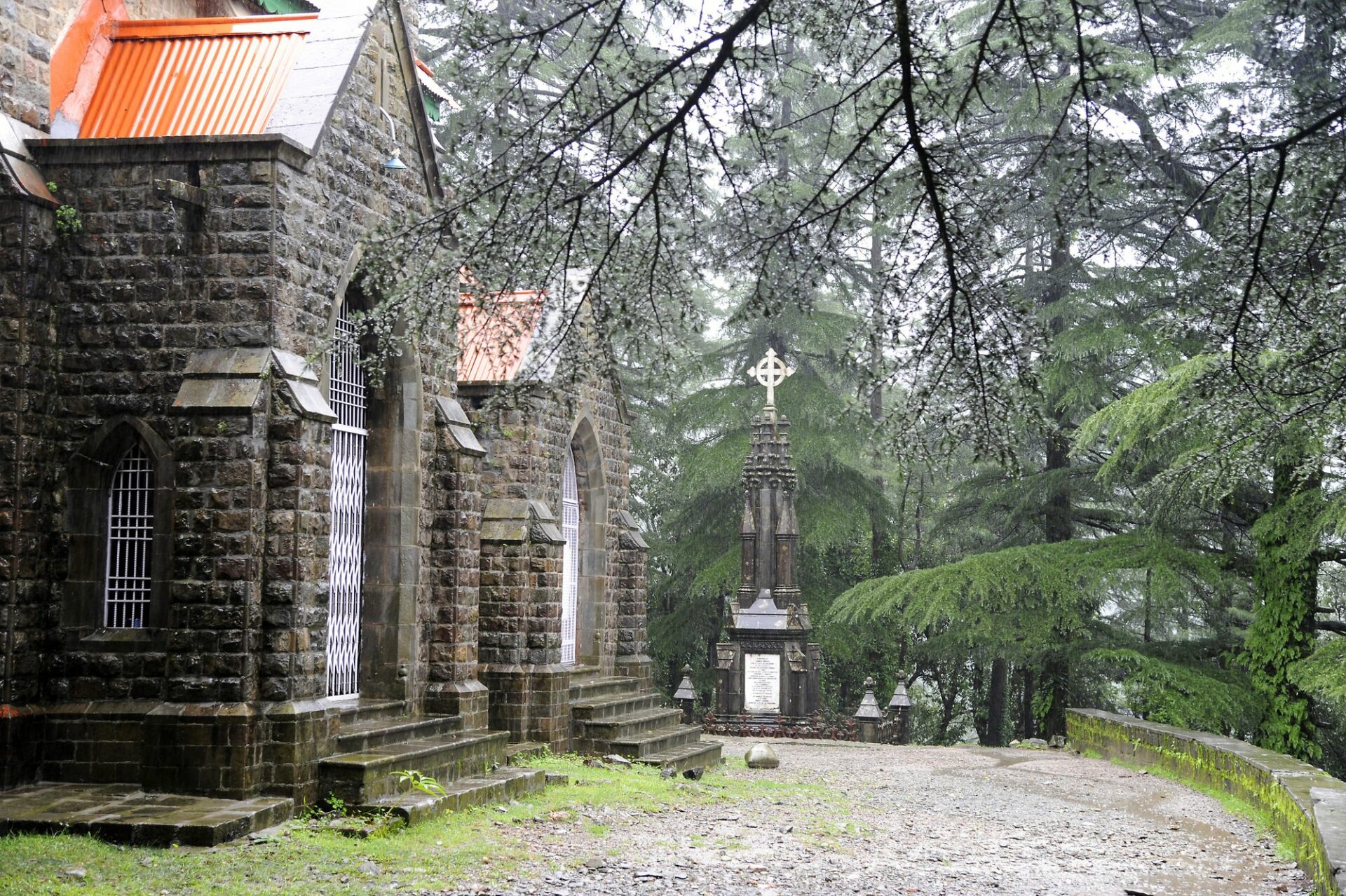 This church is well known for its Belgian stained-glass windows . You can have your pre wedding shoot here as it can be used as a beautiful background . It will definitely create a beautiful view as it has trees on both of its side.
Dhauladhar Ranges
Dhauladhar Ranges are just so beautiful location in Mcleodganj. This range consist of high mountains covered by tress and snow. They are perfect to have a pre wedding photoshoot as you can find it quite romantic and peaceful .
People from all across the world come here to visit and for shoots . You can also enjoy tea and other lipsmacking food in stalls and cafes. So you must go there for your awesome pre wedding shoot.
Minkiani Pass
Minkiani Pass is located in Mcleodganj . It is usually known for trekking as it is the least visited/travelled area of Mcleodganj, Himachal Pradesh, India.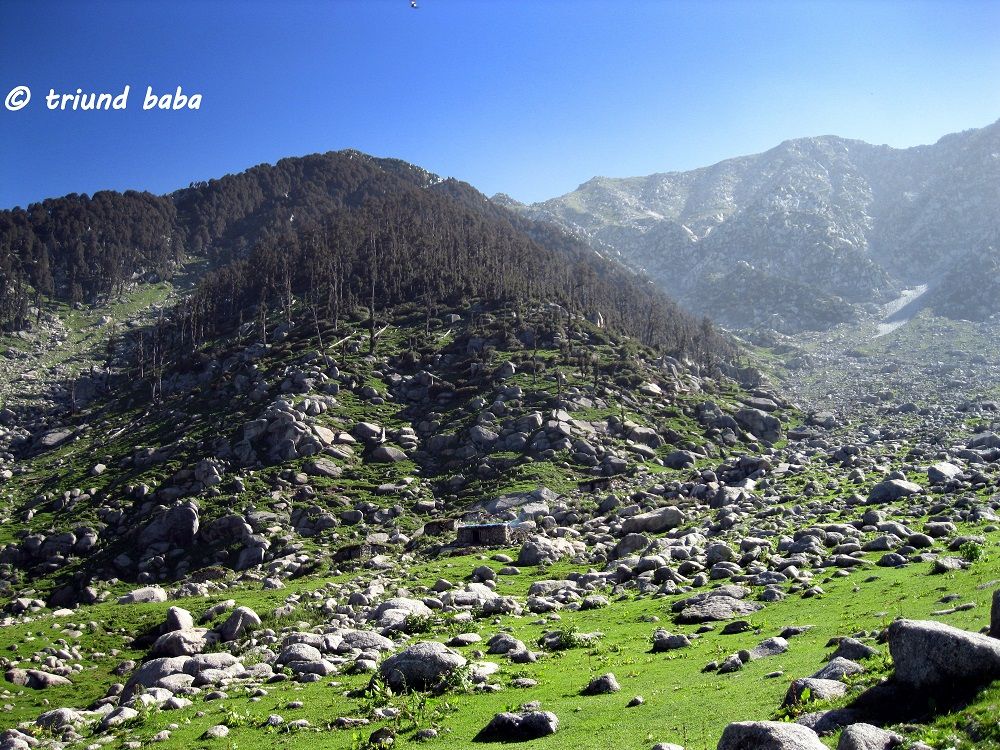 So this can be a perfect place to have a pre wedding photoshoot . Because there are less people found, you can have your shoot peacefully and also , this place is too surrounded by mountains covered with snow and trees.
Kareri Lake, Kangra
Kareri Lake is a beautiful lake with clear water . It is also known as Kumarwah Lake. The snow melting from the Dhauladhar range serves as the water source for this high altitude lake. That's why it has clear and cold water . The area of this lake is quite attractive to have a pre wedding shoot . You should definitely go there for pre wedding shoot as it will give a good effect in the pictures.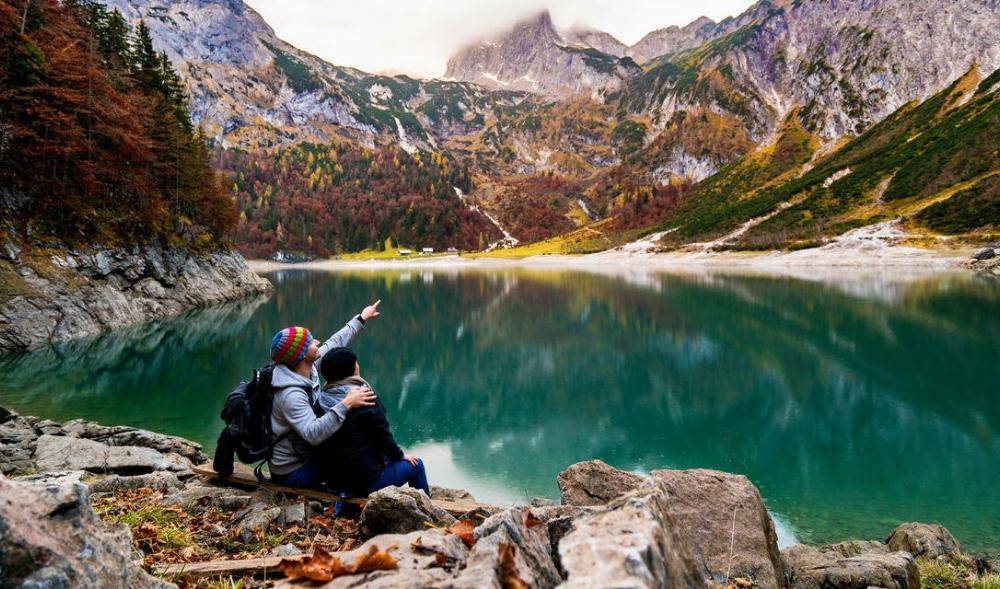 Also there is  a forest outside of kareri lake, known as Desne Jungle, which is so beautiful and you can have a beautiful shoot there if you want a background of forest.
Kangra Fort, Kangra
This fort was built 3500 years ago by the royal rajpoot family of Kangra State. It is located 20 kilometers from Dharamshala ,near Mcleodganj.
This is one of the oldest fort of India. Also this can be the one of  Pre Wedding Photoshoot Locations . As it is a beautiful monument so it will definitely provide  a suitable backgroud and it will look beautiful .
Naddi View Point
Naddi view point or Naddi hieghts is located 4.2 km above from McLeodganj . It has an amazing view of the Mcleodganj.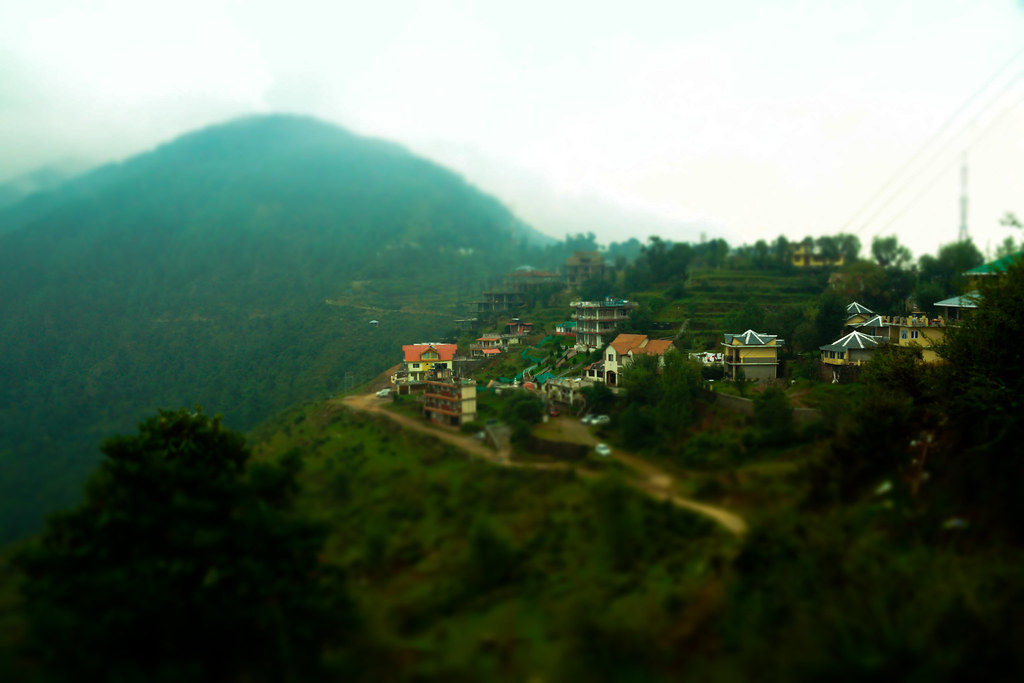 Also you can go there for an amazing pre wedding shoot and you can have tea from tea stalls and enjoy the view , weather form the naddi view point.
Masroor Rock- Cut Temple
Masroor temples are Hindu temples in the Kangra Valley of Beas river near Mcleodganj, Himachal Pradesh. The temples were carved out of monolithic rock with a shikhara, and provided with a sacred pool of water as recommended by Hindu textson temple architecture.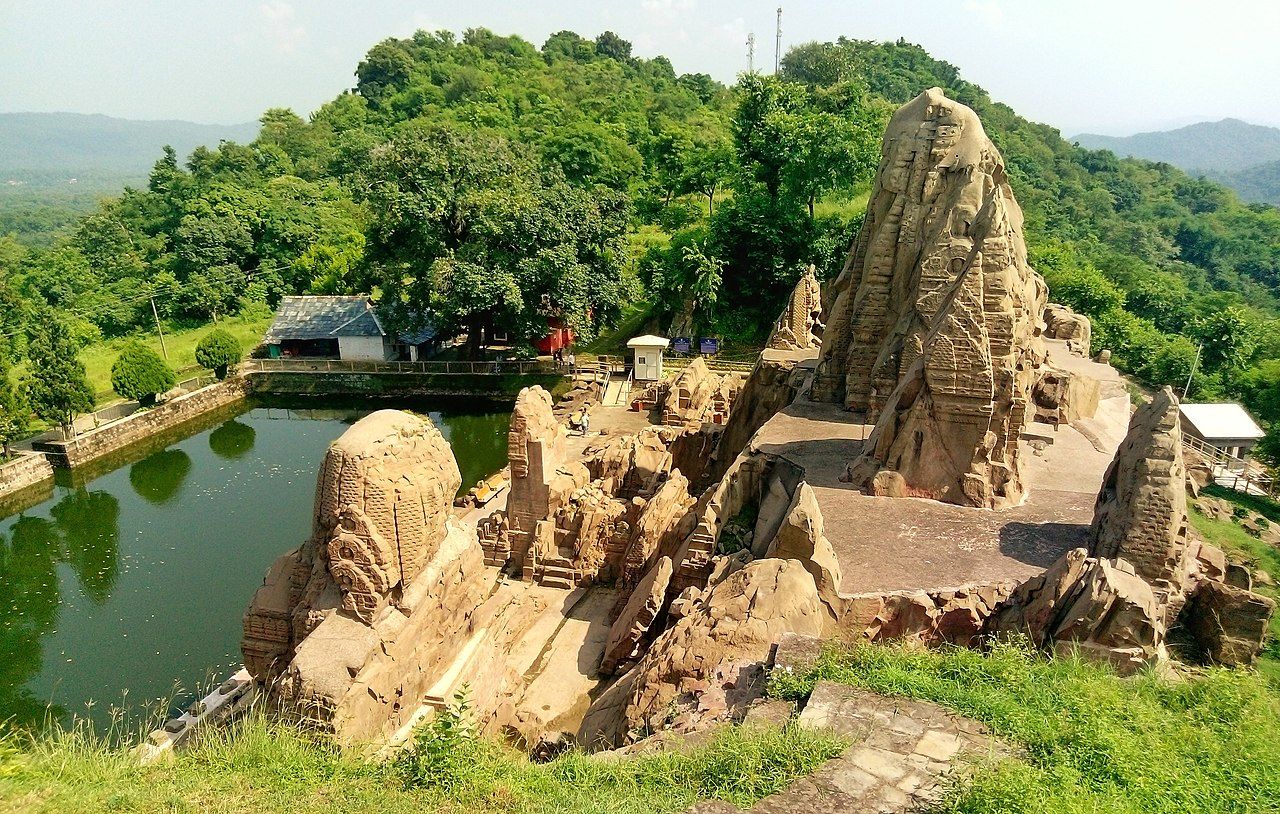 So this is a perfect location to have a pre wedding photoshoot as the architecture and pool give a eye-catching look .
Best Time To Visit Mcleodganj
Mcleodganj is one of the perfect Pre Wedding Photoshoot Locations, if you visit here in the months of November to February as there is winters here in Mcleodganj . The temperature lies between -1 to 7 °C (min), and also trekking is not possible due to heavy snowfall so there will be less people visiting here.
As you had a glance on most of the Pre Wedding Photoshoot Location in Mcleodganj , so don't forget to visit these places next time.