Ace Your High Budget Wedding and Pre-Wedding Films!
May 24, 2022
Expensive and Elegant Ways To Spend On Your Big Day
Wedding and Pre-Wedding Films are the "NOT TO MISS OUT TRENDS". Let us agree to the fact that Wedding is a once in a lifetime event and it deserves all the luxury and grandeur. The invention of Wedding and Pre-Wedding Films has changed the game already. A typical method of filming and recording is very mainstream and boring, if you are willing to spend huge amounts of money on your video, do it the right way.
Follow these tips on how to spend lavishly on your Wedding and Pre-Wedding Films:
WEDDING FILMS
For your Luxury Wedding Films, it is always advised to invest in the best quality videographers on the first. Your wedding film is going to be one memory to reminisce forever. We know you have spent immensely to make your wedding flawless. For your Wedding Films, you must go lavish and invest in the best possible way.
1) Use High End Professional Cameras
Using High End Professional Cameras will be a level up for your Wedding Film. They have certainly been the most important equipment for shooting a movie. With the outstanding features of these powerful cameras, it makes the moment come to reality. They are eligible of executing justice to the emotions. Investing in professional cameras for your Wedding Film Shoot, will be a game changer in delivering the best quality results.
2) Multiple Videographers
You are so occupied at performing the rituals, that you are certainly missing out on what is happening at the bars and on the dance floor. With a well knitted wedding film you can literally live every moment that you missed out.
For an occasion so majestic and luxurious, it becomes uneasy for one videographer to capture all the rituals, ceremonies and emotions. Usually the customers are not satisfied with the wedding film output because it lacks so many auspicious moments; that the videographers were not able to allocate and shoot.
Shooting a Wedding Film is an art of the manual labour, to cover the nitty gritty details of your wedding, you can employ multiple videographers. This is one way for you to not miss out on any of the details of your wedding.
3) Big Budget Lights
Lights can bring life to any event. Big budget lights as the name suggests, is a grand investment for a day as grand as your wedding day. The aura and aroma that lights get into the big day will be remembered by the guests forever.
A perfectly lit venue will make an awe-inspiring background for the pictures. Lavish and lights goes hand in hand. Join the duo and imbibe them all on your wedding day for your video to be absolutely lit as possible.
4) Phantom 4 Drone
Drones are capable of displaying the live preview of the wedding from a high altitude. The scope of creativity expands by inculcating the use of a drone for your wedding film. The best cinematic wedding videos are filmed using a Drone.
Drones can cost you huge sums, but as we know with investments comes outstanding results. To fix every need of the wedding a Phantom 4 Drone Camera is the best that we suggest. Go big, go high, go buy drone.
5) Gimbals
To acquaint you with this term, a gimbal is a support to the camera. Its provides stability, it is difficult to carry the camera and be sturdy. To prevent fluctuations and blur moments in the wedding video, it is also advised to use Gimbals.
6) Camera JIB Crane
A camera jib crane is an arm that holds the camera to capture the shot that begins from low and end at the air above the crowd. The use of a camera jib crane is to insert a new angle in your wedding film. This investment can give a Bollywood touch to your Wedding Film Movie.
7) Photo Booth Set Up
Photo Booths are your one stop destination for all the ultimate and quirky backgrounds for your wedding pictures. An investment made in Photo Booth's will make sure that your guests never forgets the outstanding ceremony you hosted.
From getting specialized photo booths built as per the theme of your Wedding, be it Floral, Pop Culture Themed or any other to selecting them from the already existing Photo Booths offered by many creative production companies, the scope of getting creative and unique is endless in this case.
8) Luxury Wedding Invitation
Do not miss out on the quirkiest range of Luxury Wedding Invitation for your Luxury Wedding. Wedding Invitations are elegant, engaging and inviting.
PRE-WEDDING FILMS
Pre-wedding films have created a whole new era of its own. Creating a Pre-Wedding Film is the highly adopted trend for today. You can go over the board, dramatic and luxurious while you work on your Pre-Wedding Film.
Below are some of the ways to spend in splendor on your Pre-Wedding Film-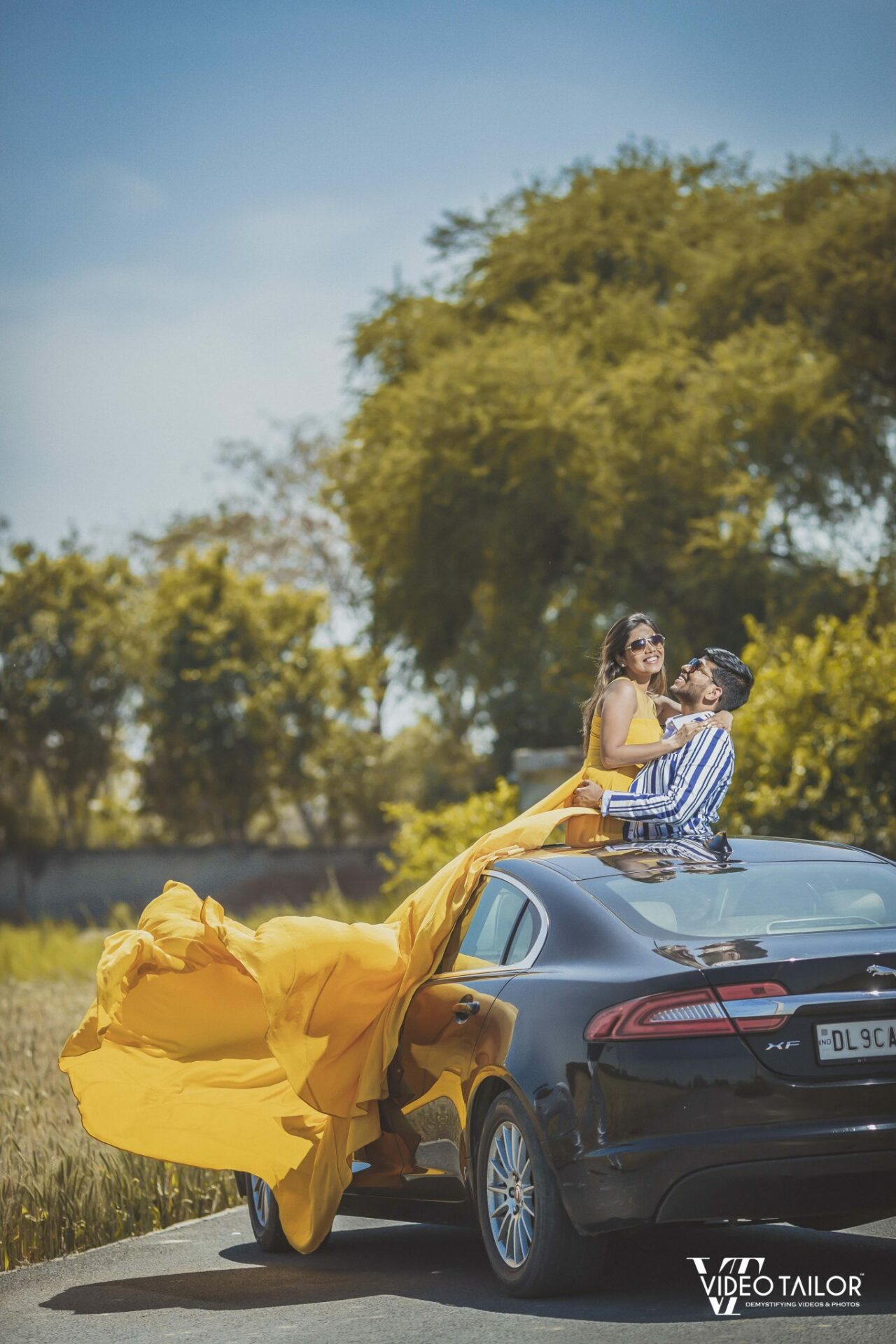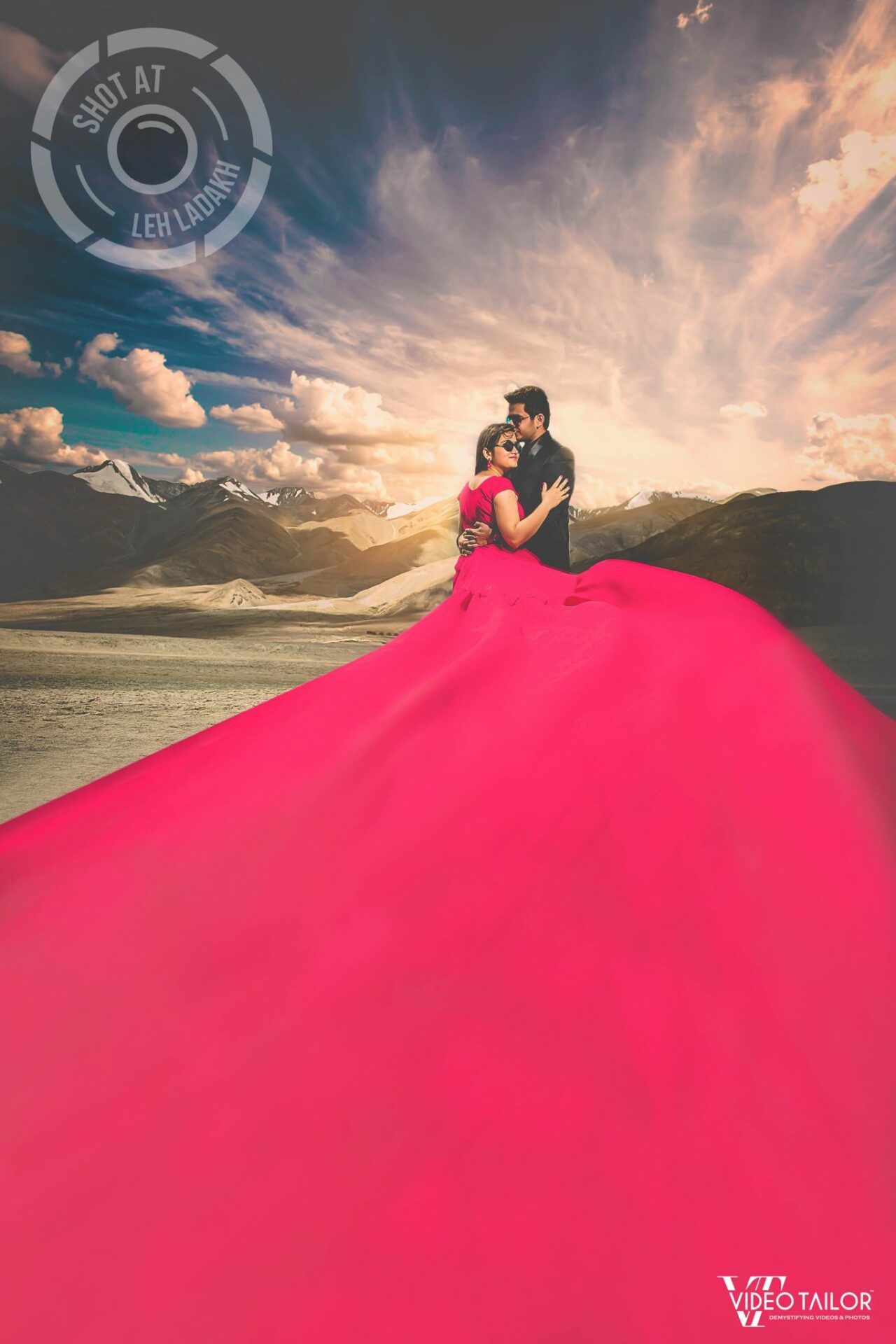 1) Vivacious Venue
A Pre Wedding Location is the most important investment for a Pre-Wedding Shoot. If you plan to shoot a lavish Pre-Wedding Film you can choose a location overseas. Cost of shooting overseas usually bulges the cost of accommodation and the cost of travelling. 5 Stars hotels are a pick of a lot of couples; it has a paid entry to it, which catches up to the cost of the Pre-Wedding Film Shoot. A venue is a stand out for your film, and you need to choose it appropriately.
Pricing of some luxury hotels:
ITC manesar: 2 Lakh Rs onwards
Fairmont : Rs 1.75,000 onwards
Neemrana Hotel: Rs 45,000 onwards

2) Designer Clothes
This is your chance to wear all the branded and designer outfits that were lined up in your mind for your wedding. To compliment your style and venue chose the brands or designers effectively. You can opt for the long tail dresses that we have grown up admiring the celebrities wearing them; such Resources bring out the dramatic gesture mandatory for the Pre-Wedding Shoot.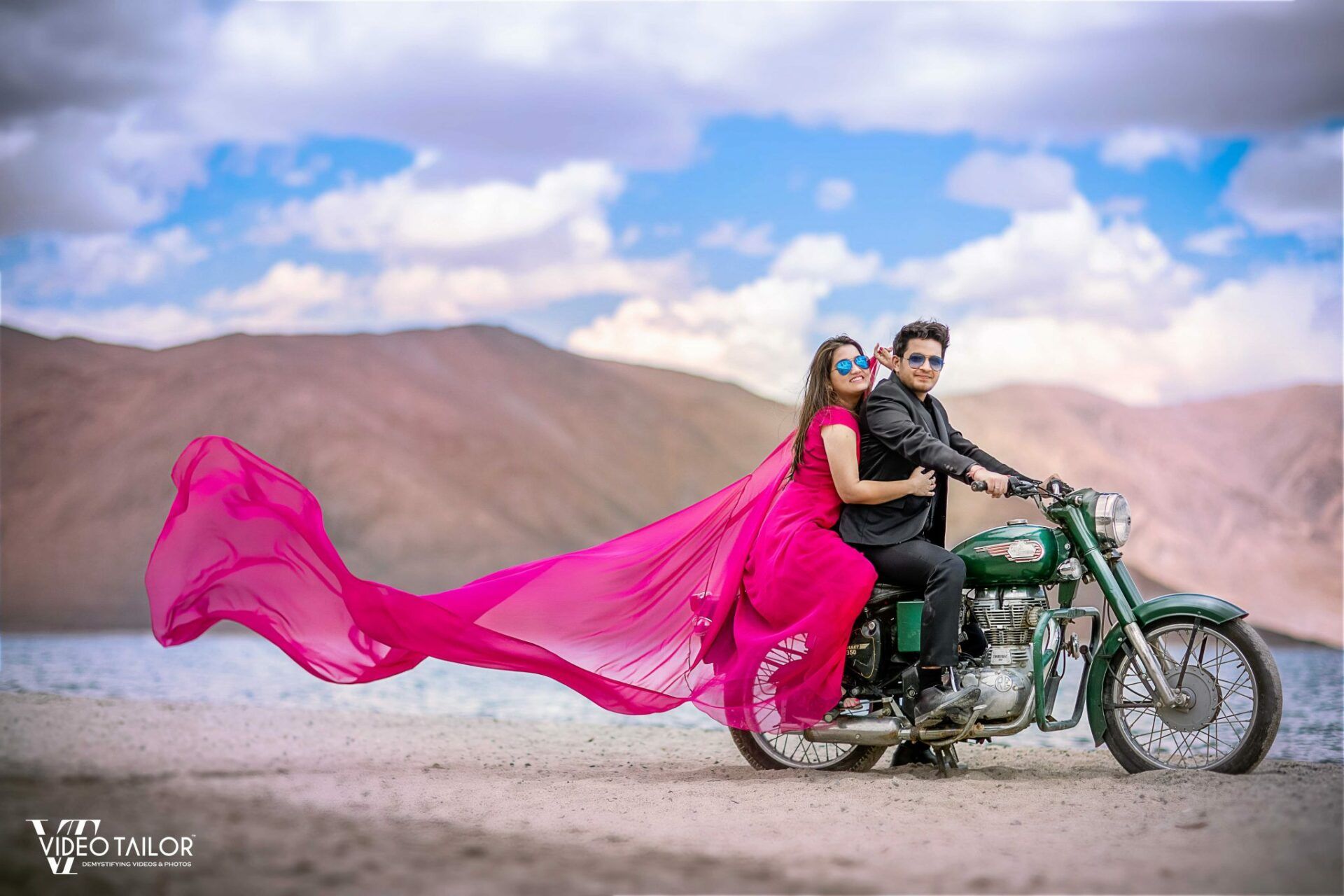 3) Photographer/Videographer
One of the most productive investments for your Pre-Wedding Shoot is to invest in a good Pre-Wedding Photographer/Videographer. Their services are eventually going to be of your biggest concern. You must choose a service provider who is the best in the business. Your photographer should have at least minimum 50 Pre-Wedding experience.
4) Background Dancers
This is the time to fulfill all the Bollywood fantasies. How often have you pictured yourself dancing in a Bollywood Number as the protagonist, with so many dancers in the background? Well, you can live this fantasy at your own Pre-Wedding.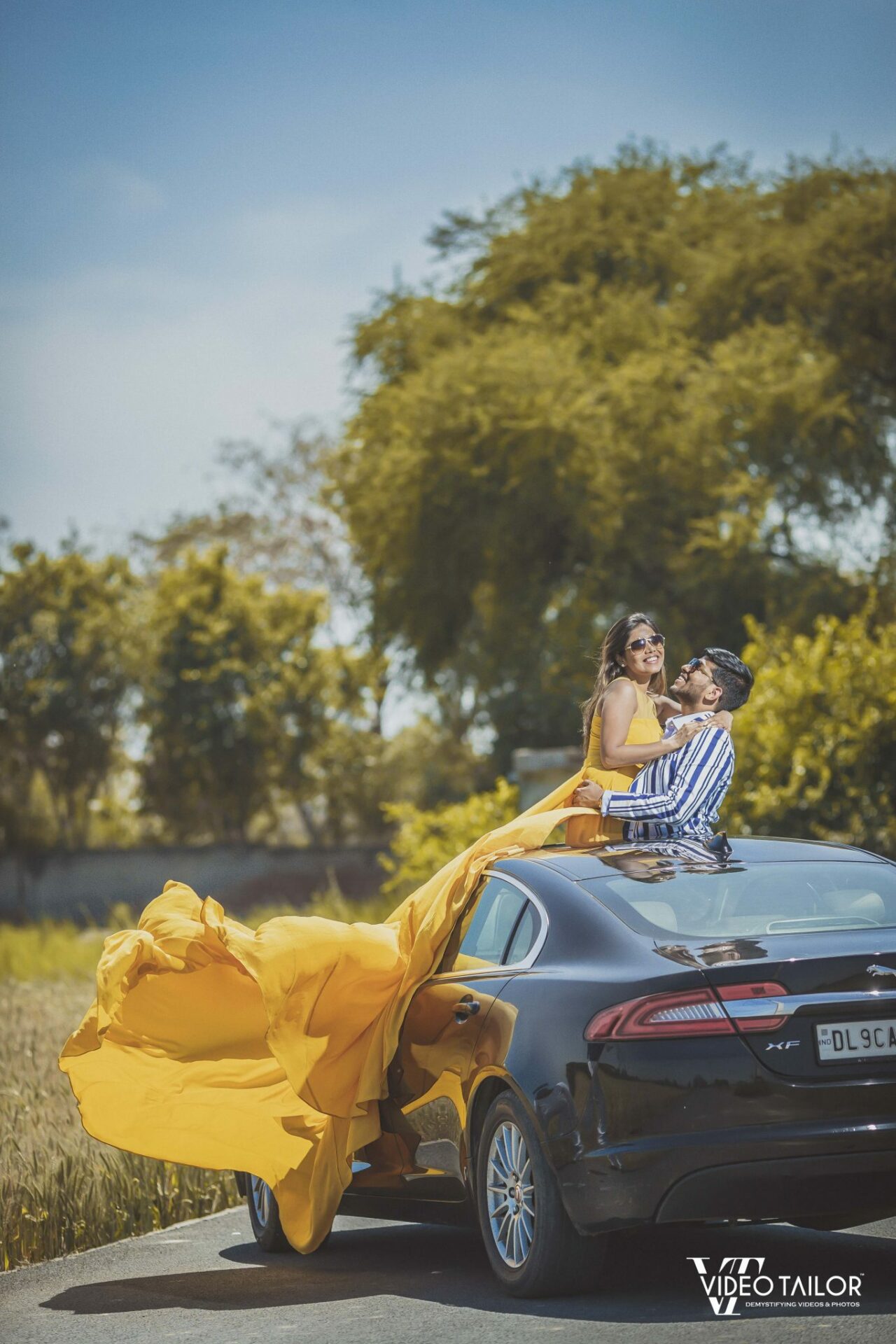 5) Expensive Cars
Cars like Rolls Royce, Lamborghini can make your Pre-Wedding Film look exceptionally grand. Enough for some amaze balls.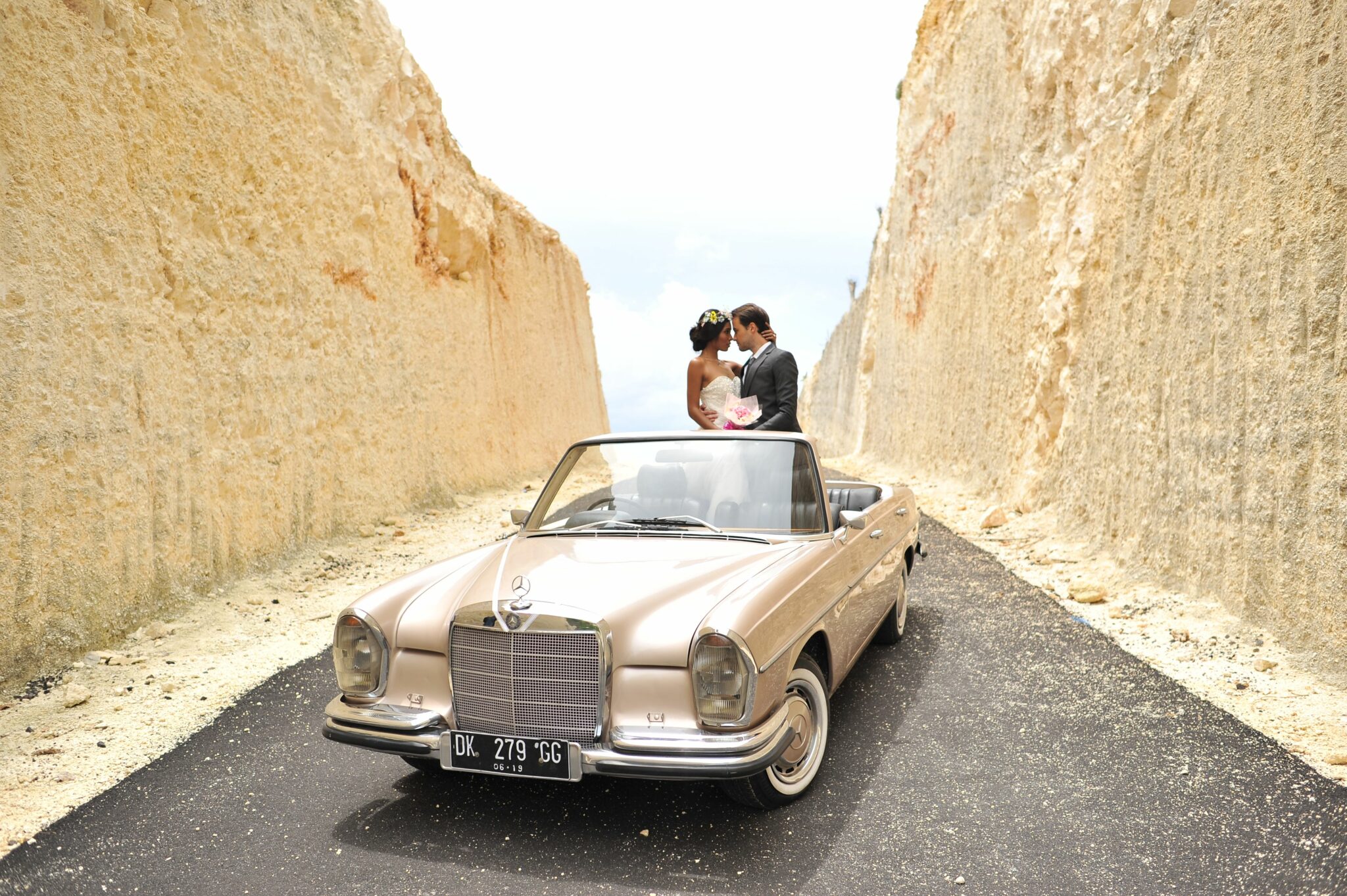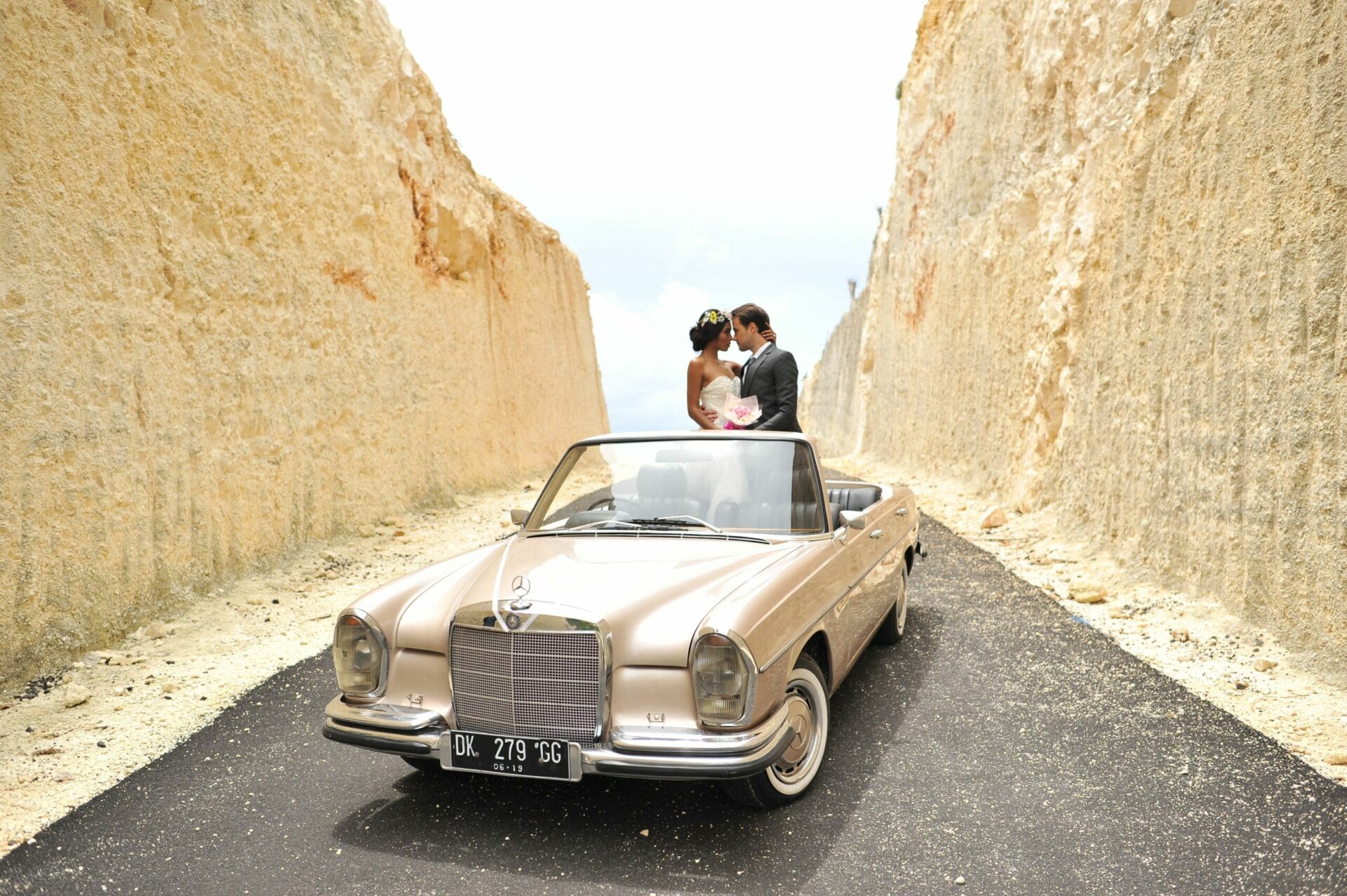 6) Concepts
Invest in a conceptual Pre-Wedding Film. Concepts are the reason of people being more curious about Pre-Weddings. A good conceptual shoot will do wonders for your Film.
7) Equipment
The source of the shoot has to stand out for your Pre-Wedding Film. Good quality equipment will provide hundred times better results.
Do not miss your one chance to create the most outstanding Wedding and Pre-Wedding Films. This investment is going to be lived and reminisced forever by generations.
Video tailor is your one stop destination for all the Wedding and Pre-Wedding Film requirements. We provide assistance in every little detail that can stand out for you as a couple. If you are getting hitched anytime soon contact Video Tailor today.